4
minute read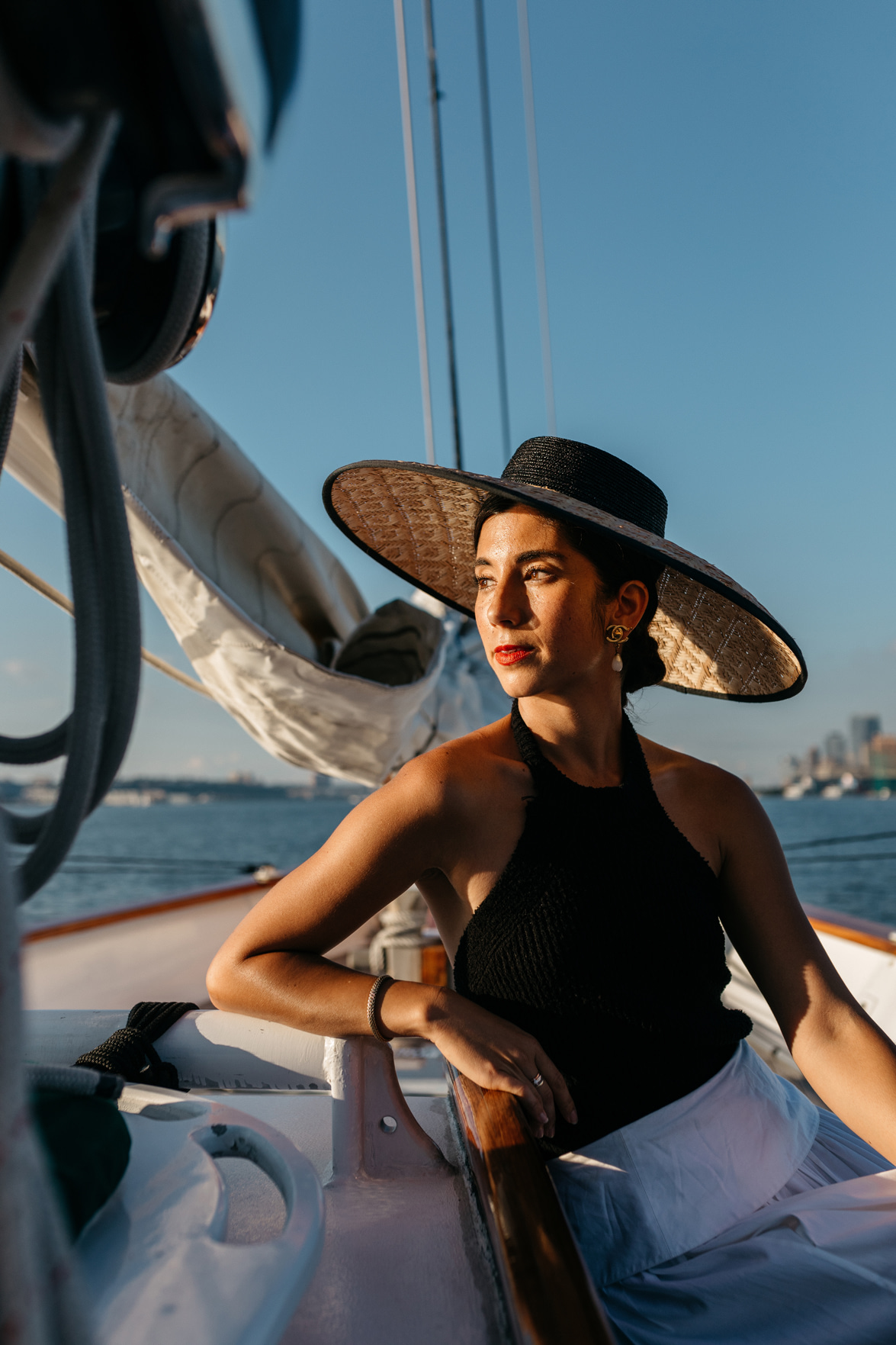 OUTFIT DETAILS: Behida Dolic hat // Zara halter top (old) // Opening Ceremony skirt (old, similar style here) // Vintage Chanel earrings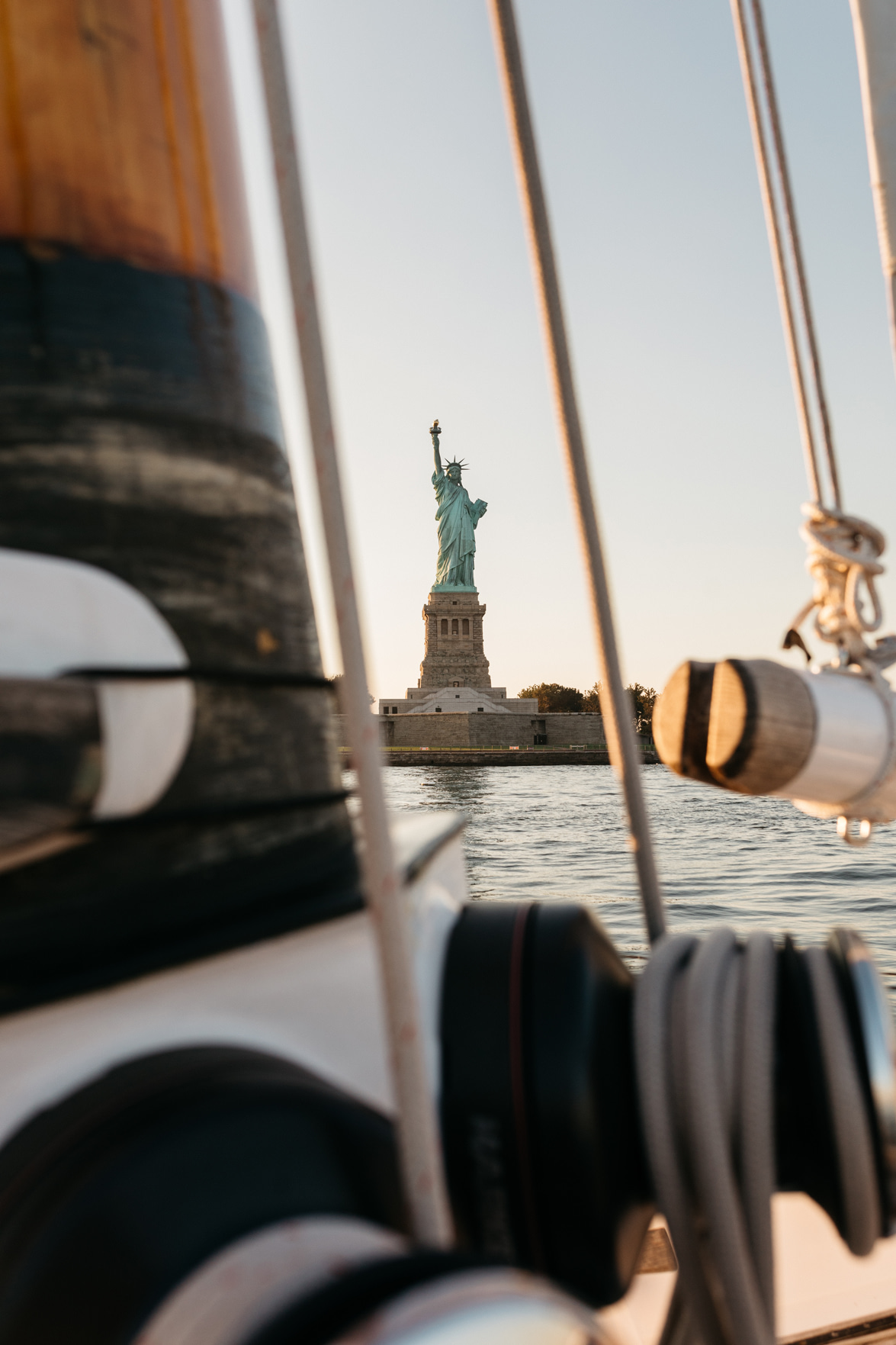 A few weeks ago...
...I ventured upstate with Ty for his birthday, where we spent the better part of the long weekend popping into towns that piqued our interest. Naturally, Hudson was chief on our list, because I just love all their vintage furniture stores, art galleries and, of course, independent designers, like Behida Dolic — a milliner, clothing designer and an extremely talented painter.
Truth be told, I've actually ventured into her shop on several previous occasions and always regretted leaving without one of her hats — after all, you know how much I love a dramatic hat, and Behida crafts with drama as her middle name. This wide brim beauty I'm wearing here caught my eye in her shop right away — it's made out of cane material, typically reserved for furniture, and it instantly reminded me of a certain beach hat Grace Kelly wears in Hitchcock's 1955 film To Catch a Thief, starring Cary Grant. (All my Grace fans may already know which outfit I'm talking about, but I'll share photos in Stories now for reference.)
In true Hitchcock thriller fashion, each scene is painstakingly beautiful, both from a cinematography stand point (it's set in the French Riviera, which is certainly easy on the eyes) and of course, from a costume design perspective, largely thanks to Edith Head's golden touch. Edith's career spanned many of the classic films we cherish and love today (Breakfast at Tiffany's and Sunset Boulevard to name a few), but she eventually confided in numerous interviews that her work with Grace was always her favorite. Personally, I think it shows in To Catch a Thief.
All of this rambling caption is to simply share my love of Behida's beautiful craftsmanship and my own spin on a Grace Kelly and Edith Head sartorial moment, which felt all too fitting to capture while sailing along on the Hudson River a few weeks ago at sunset. It may not be the French Riviera, sure, but I had my favorite skyline to admire, so I didn't mind in the slightest.
ONE // Power the Polls -- become a poll worker!
We're currently facing a nationwide shortage of poll workers, most of whom tend to be older and/or retired. Given the threat of COVID, many of your usual volunteers are opting to sit this election out (rightfully so, for fear of contamination), so I can't urge this enough: if you're young, healthy and able, sign up to be a poll work for the election this November. Takes 2 minutes to fill out an application, you're paid for training days and for the days/times you work, plus you'll be equipped with plenty of PPE. I signed up and I'd love if you joined me.
TWO // New York City isn't dying...
This line. Cue the mic drop:
"I don't know what is going to happen next, but I can tell you that rumours of the city's death have been greatly exaggerated. Cities are coming back from this. And guess what? The rich will come back, too. After they wait for everyone else to rebuild things."
Ouch, truth hurts.
THREE // Your surge capacity is depleted -- it's why you feel awful
A reader sent me this article last night and I'm so thankful she did. An incredible read on how to handle the ever-changing constraints of a world that is so terribly uncertain right now.
FOUR // A tribute to female flâneurs
After my leisurely stroll through the West and East Villages last weekend, I've been reading all about the art of flânerie -- the act of strolling to observe people, things and the community around you. I found this old write up in the Guardian to be extremely insightful.
FIVE // How to demand justice for Daniel Prude 
Trigger warning: this article contains a video with graphic footage. Please do not watch if you're not in a stable place to view such content. Scroll to the very end of the article for numbers of local offices to call to demand justice.
SIX // An essay on swimming and politics 
There are very few things I admire (and envy!) more than good writing. And folks, LaTonya is a beautiful writer. This essay in particular made me cry.
A photo portfolio celebrating the founders of the Black Lives Matter movement and other artists/visionaries who share their mission -- featuring the likes of Billy Porter, Yara Shadidi and The Squad (U.S. Representatives Omar, Tlaib, Pressley and Ocasio-Cortez.
EIGHT // 3 things making me smile
Kristen Stewart and Mackenzie Davis star in a lesbian Christmas rom-com we've all been waiting for. // The High Line reopens, with tickets. // This is an older post from Onyi but I just had to share because it had me nodding my head the entire time, aptly titled "The Age of the Robot Influencer."