4
minute read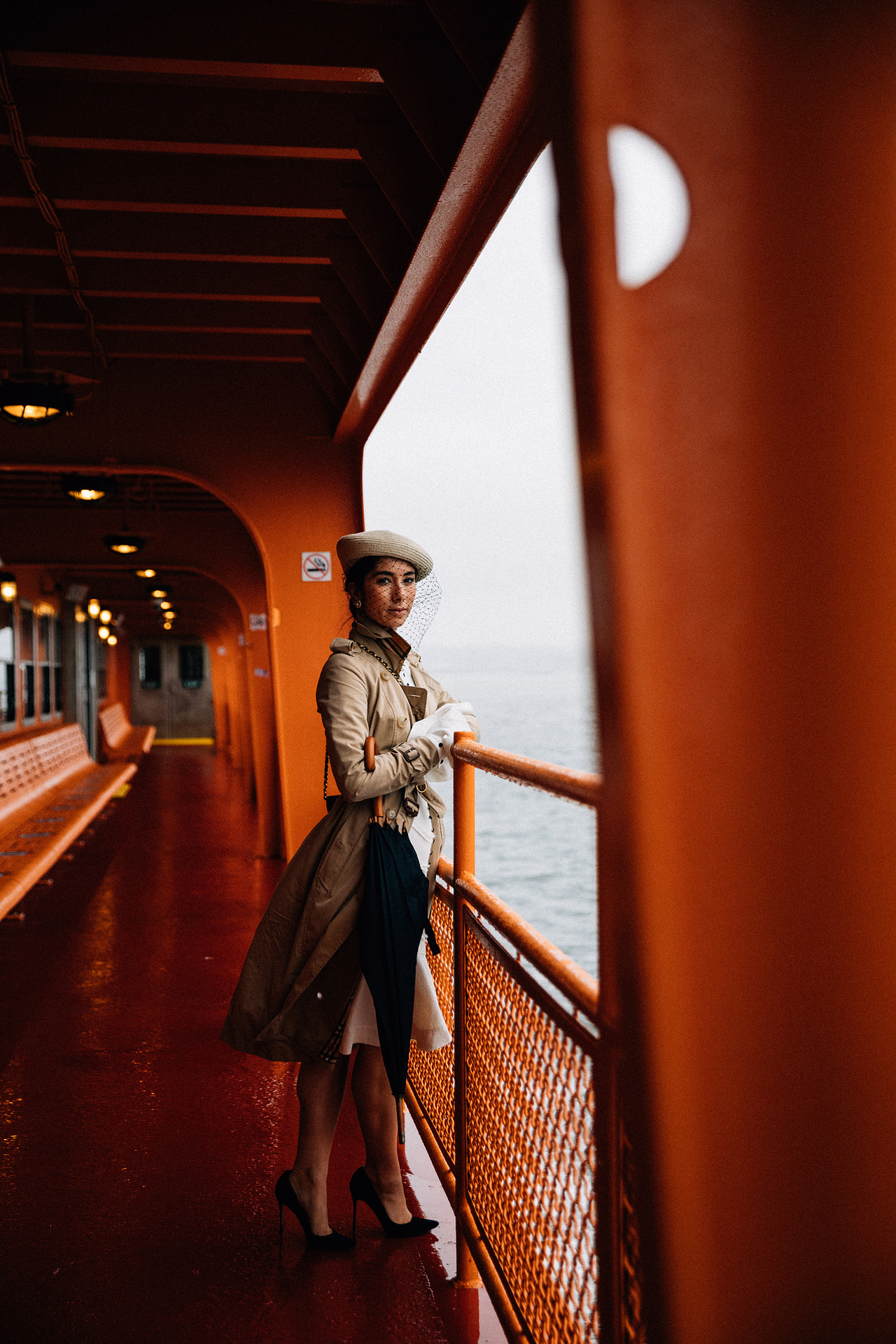 OUTFIT DETAILS: Burberry trench coat // Aje dress (from a few years ago, similar style here) // Sergio Rossi heels // Brothers & Sisters beret // Vintage Chanel bag (gifted for a campaign years ago)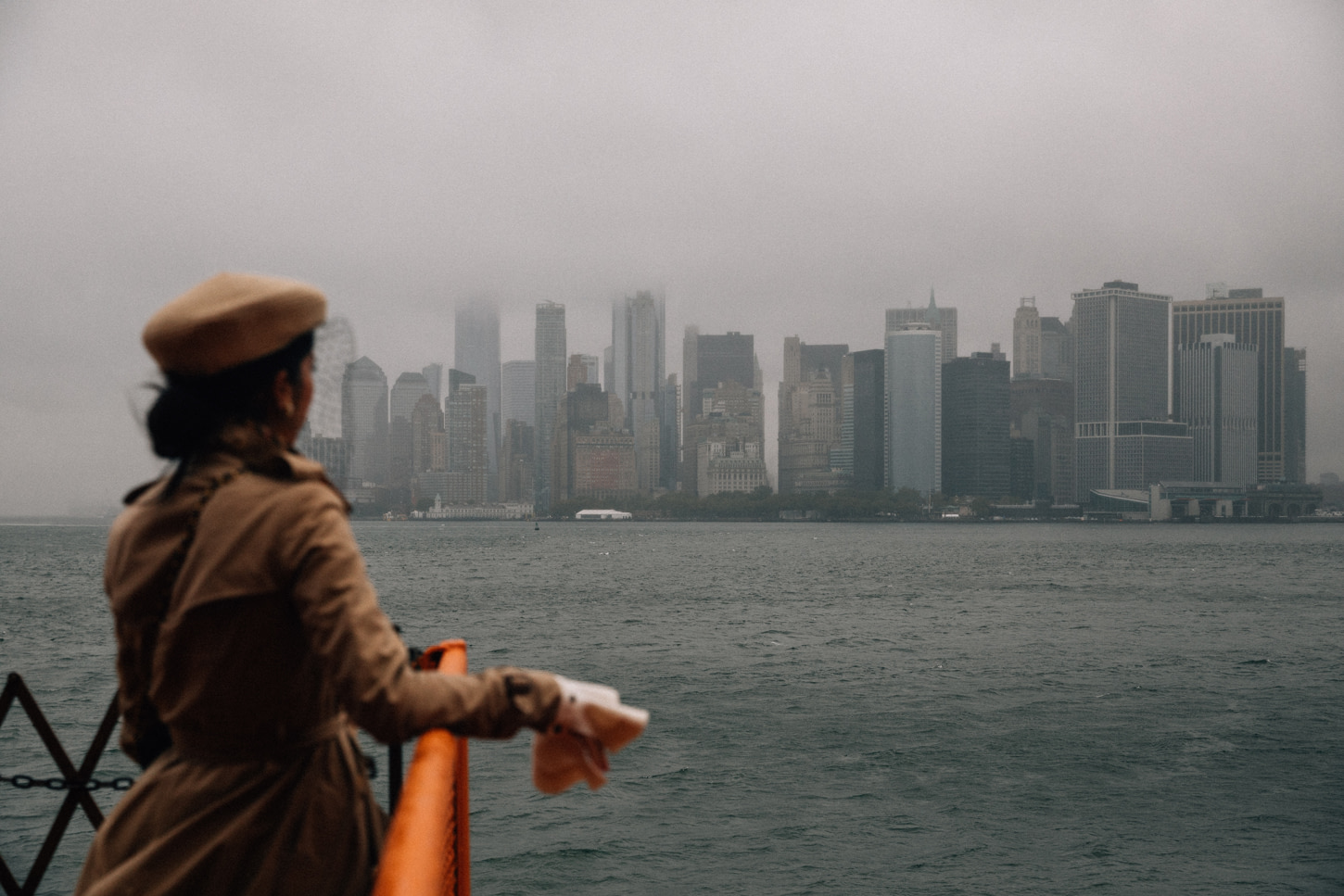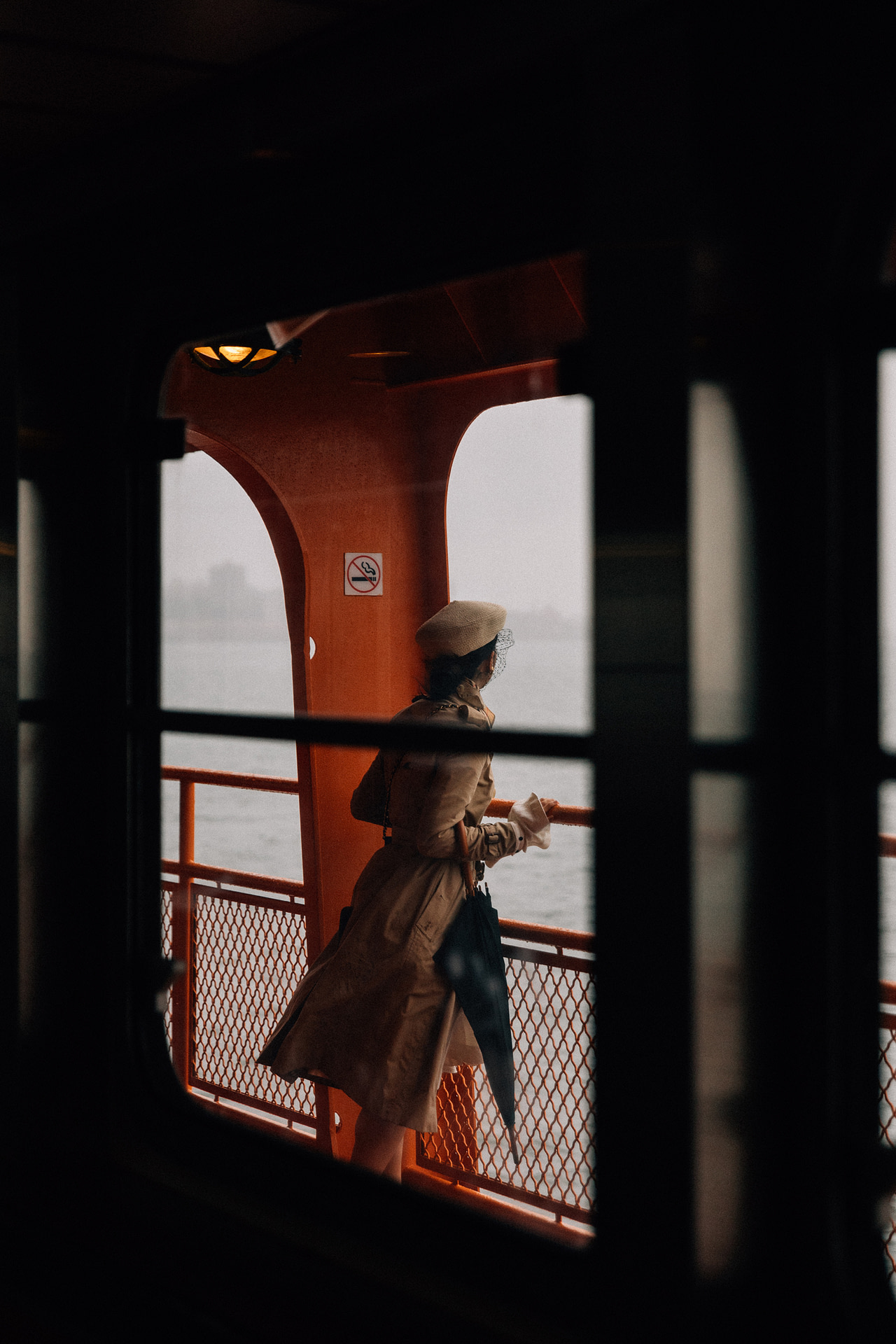 Good pieces in your closet should have good stories to go with them.
Personally, I've never been a fan of the idea of "saving those special pieces for special occasions." Ask any of my friends — I have plenty of "overdressed" moments to show for my aversion to this philosophy. There's just something about putting those investment pieces aside for a so-called rainy day that troubles me, because honestly, when has perfect timing ever rolled around, for anyone or anything? No, I'd much rather be that woman who walks (or better yet waltzes) into her closet, dressing for the mood she's in or dreams to be in, not for the mood she knows is prudent.
Again, good pieces in your closet should have good stories to go with them — because they're meant to be lived in! Take this new Karen Millen suede trench coat that I wore the other day for instance. Buttery soft, in a delicious whiskey color, classic double breasted wrap front — the moment I saw it, it reminded me of something Ali MacGraw might wear in the 1970 film, Love Story. Equal parts collegiate and early 70s retro, I can already see myself wearing it for years to come for concerts, for outdoor dinner dates, for long walks through Central Park, for autumn travels, for road trips, for late night train rides, for people watching at cafes and for countless other stories that I've yet to dream up. Maybe it'll get a bit beat up over the years, maybe the color will fade, maybe the leather will soften in spots from repeated wear, maybe I'll accidentally leave it behind at a roadside diner while on a road trip through the southwest, only to backtrack miles later once I realize my mistake, maybe I'll be wearing it when something really special happens to me.
Whatever the case may be, it's an investment piece that I fully intend to live my life in and my hope is that you feel similarly about the pieces in your own closet. I hope you see more than the clothes — I hope you see the stories you've lived in them.
ONE // Time replaced its logo -- here's why
Instead of "Time" it will read "Vote" on the cover of the next issue -- a move that marks a first in the publication's 100 year history.
A heartfelt essay from my friend Jess about how she's handling mom shaming. A beautiful and honest read.
THREE // The queen of Halloween -- Color Me Courtney
Still searching for a Halloween costume? Look no further than my good friend Courtney for more than a few ideas. Also, be sure to check out Keiko's Halloween work this year -- it's beautiful as well!
I've watched this documentary twice this week and I've bawled both times. Highly recommend it. An inside look at Pete Souza's time as the Chief Official White House Photographer during both the Obama administration and the Reagan administration. What struck me most while watching it is how much I just couldn't picture Trump handling any of the sensitive situations with grace or empathy. I couldn't picture him hugging a mother who had just lost their child at Sandy Hook. I couldn't picture him singing "Amazing Grace" during the eulogy for Rev. Clementa Pinckney. I couldn't picture him bending down to allow a little boy, who couldn't quite believe how someone who looks like him could be President, to allow him to touch his head and feel his hair. I just couldn't picture Trump doing any of those things, with heart or with sincerity. Can you?
FIVE // Carly Cushnie is shutting down 
I was heartbroken to read this news the other day -- you can read Carly's full note here. Definitely worth a read.
SIX // Magical properties -- an essay from Accidental Icon
I just love how Lyn writes -- truly transportive and this essay is no different.
SEVEN // Dwight Schrute was a warning
I know this sounds overly dramatic -- but it's a great read, here's an excerpt that best sums up the premise:
"Through him, The Office engages in an ongoing act of reckoning: It tries to figure out where, precisely, the comedy ends and the tragedy begins."
EIGHT // Three things making me smile
How these first time poll workers are fighting for democracy. // 40 classic horror movies every film buff needs to see. // I shared my favorite Halloween queens above -- all hail the Halloween king!