4
minute read
OUTFIT DETAILS: Ronny Kobo dress (rented) // Suistudio coat (gifted last year, similar style here) // Sezane boots (gifted, similar style here)
[row][half]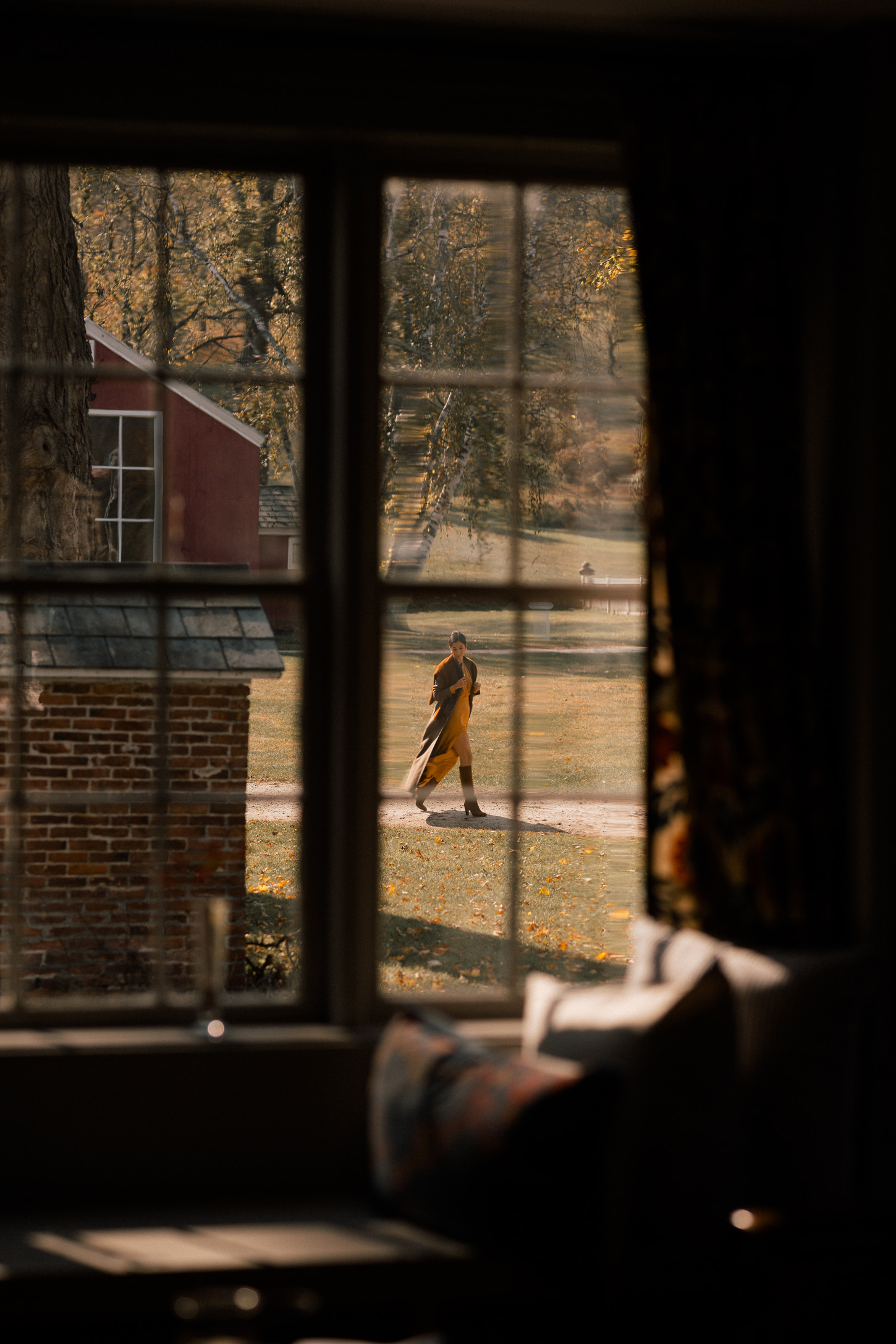 [/half][half]
One of the unexpected highlights of our stay in Vermont...
...was our uncanny proximity to the former home (and art studio!) of painter and illustrator Norman Rockwell. The beautifully restored 18th century farmhouse you see behind me here, with a separate art studio in the back seen in the second image, was Rockwell's personal home for about 10 years, starting in 1943. During his time on property, Rockwell painted countless pieces for calendars, advertisements and cover artworks for The Saturday Evening Post, chief among those included none other than "Rosie the Riveter" and "Four Freedoms." As was often the case with a lot of Rockwell's paintings, he employed neighbors to sit for him as the muses and models for his artwork and in his neighborhood here in Arlington, it was no different. (In fact, Mary Doyle, Rosie the Riveter herself, lived nearby.)
Today, the property is running as the most quaint boutique bed and breakfast hotel -- Rockwell's Retreat -- the owners of which were so kind to give us a tour when we happened to stop by for the afternoon. What an absolute treat to walk where he walked, to sit where he might have painted, to sigh at the same sunset view as he might have done years before. If you find yourself planning a trip to Vermont anytime soon, I highly recommend booking Rockwell's very own art studio for your stay — and please do let me know about it!
ONE // 5 morning habits of successful women
Great tips from one of the hardest working women I know -- Sai! The way she structures her day between work, working out, spending time with her family, finding time for herself etc. is definitely reason enough for me to be taking notes from her morning routine.
TWO // Why is the American girl in Paris always white?
Emily, Carrie, Audrey, Andy...you get the picture and personally, I've always wondered this as well. (I've also always wondered why Americans choose to trip over themselves for Parisian culture in favor of European counterparts, but I digress.)
[/half][/row]
THREE // There is something happening in Nigeria...
This post from Onyi brought me to tears -- if you have a moment, it's a great personal overview of what's happening in Nigeria from someone who used to live there and whose family largely still does.
FOUR // How to be more media literate 
In an age where the "truth" can seem like an elusive goal, I appreciated this post from Jess about how to best decipher sources, facts and the importance of researching before sharing.
FIVE // Stevie Nicks on art, aging and attraction
I don't know about you, but Stevie always seems to bring out my inner witchy woman this time of year. A lovely read about a fascinating enigma of a woman.
SIX // How NBC correspondent Kristen Welker prepared for the final presidential debate
Did you watch the debate the other night? We did and I have to say: 1. the muted mics were a godsend and 2. hats off to Welker for reining things in -- no easy feat, I'm sure.
SEVEN // What if friendship, not marriage, was the center of life?
After reading both of these lovely pieces by Grace and Jenn last week about choosing not to have children, I felt this particular piece was a wonderful follow up. Pour a cup of coffee (or wine, depending on when you're reading this) and settle in for all three articles. They're wonderfully heartfelt and well written.
EIGHT // 3 things making me smile
On our Netflix queue this weekend: The Queen's Gambit -- a 1950s world of chess champions, aka a sartorial dream! // Broadway for Biden and Harris -- a moving performance from industry professionals and theater enthusiasts. // 9 dance moves inspired by 2020 -- the "I miss Obama" move hits hardest, in my opinion.
[row][half]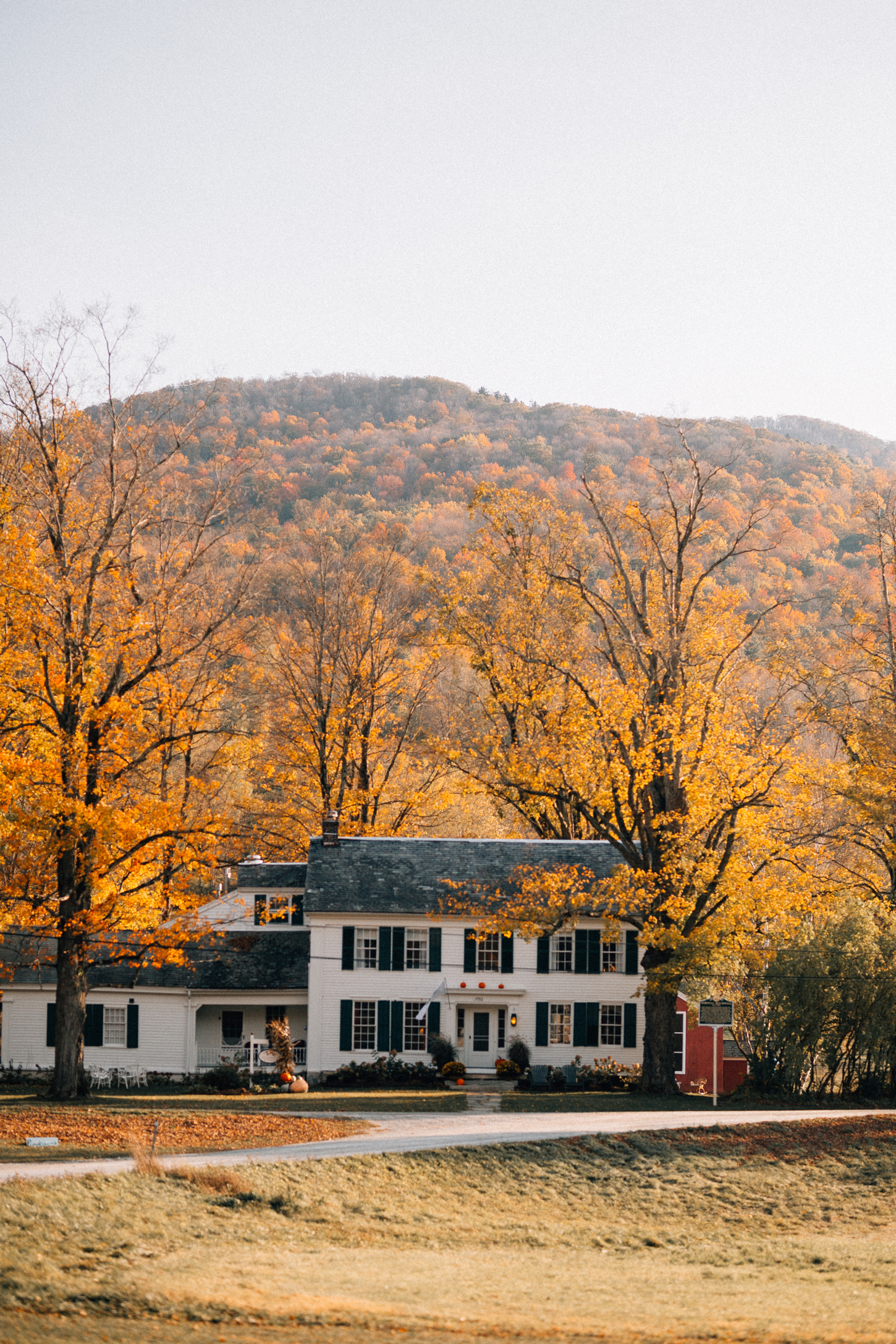 [/half][half]
[/half][/row]