4
minute read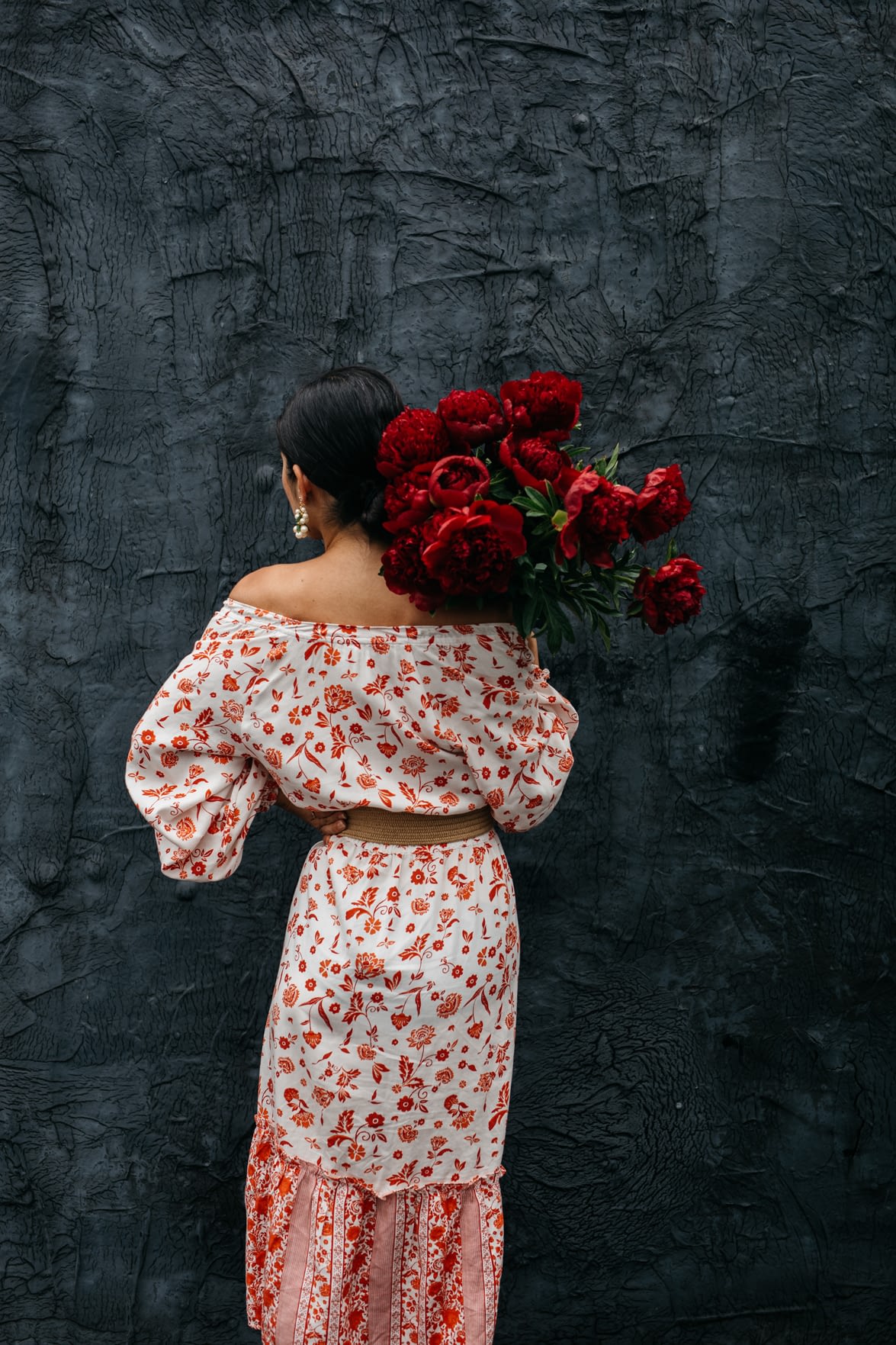 OUTFIT DETAILS: Grace Atwood X Amazon Drop collection dress (gifted) // Atlantic-Pacific X Halogen belt // Vintage earrings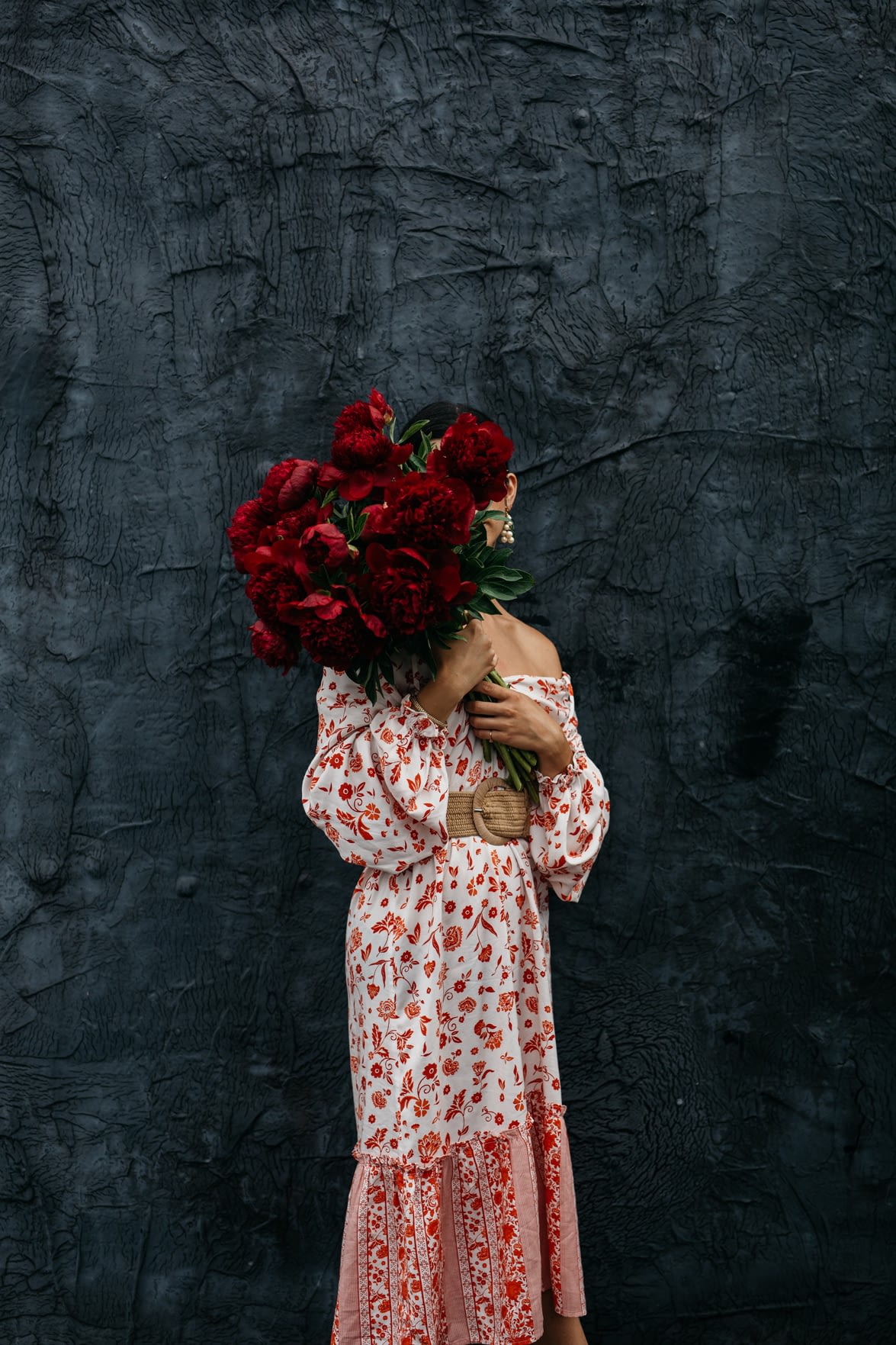 Today is June 19th -- or perhaps better known as Juneteenth.
As a self-proclaimed history nerd, I'm sad to admit Juneteenth isn't something I ever learned in high school or even college. In fact, it wasn't until a former coworker mentioned it to me, well into my 20s, that I had ever heard the name spoken. Perhaps many of you are in a similar boat and I imagine, this week has been full of eye-opening information, timelines and historical significance.
With that in mind, today I wanted to share excerpts from my friend Alexander Starr's recent Instagram post, namely because he's a walking, talking history book and his succinct description below sums up this day in history quite well. I'll leave you with his words here before we dive into this week's link roundup. And in case you want to read more about the history of Juneteenth, I found this article to be extremely informative. Now, I'll let Alex take it away...
In a few weeks, on July 4th, many of us along with the rest of our nation will pause to reflect on our country's independence from Great Britain in 1776. However, that freedom heralded by our Founding Fathers was not a freedom afforded to all. Of the 56 signers of our nation's Declaration of Independence, 41 of them were slave owners.
Nearly a century later, on January 1, 1863, President Abraham Lincoln issued the Emancipation Proclamation, declaring "that persons held as slaves" within the rebellious states "are, and henceforward shall be free." Again, that proclamation did not have a universal reception or activation. (It should be noted: Union slaveholding states Maryland, Delaware, Kentucky and Missouri were omitted from this declaration and allowed to keep their slaves.) Two and a half years later, on June 19, 1865, following the official end of our Civil War, the last of enslaved blacks in Texas were granted their declared freedom. This date, African American Independence Day, recognized today as a state or special holiday in 47 of the 50 U.S. states and the District of Columbia, is known as Juneteenth.
Additional Historical Notes:
Although, we collectively celebrate on the fourth day of July, an argument can be made that we have been celebrating the wrong day for 244 years. Congress, in fact, voted to declare independence two days earlier, on July 2, but it was not declared until July 4. Founding Father, John Adams, in his writings, noted that the second would be remembered in the annals of American history and would be marked with fireworks and celebrations. Like the Declaration of Independence that came before it, slaves were not unilaterally set free with the Emancipation Proclamation, January 1, 1863. Unlike the two day delay of the previous Declaration, some slaves in the Confederacies southwestern-most state of Texas had to wait another two and a half YEARS for their declared freedom, June 19, 1865, which came 89 years after the aforementioned Declaration of Independence.
Originally only celebrated in Texas, with the Great Migration of former slaves leaving the South and relocating across the US during the period following the Civil War, known as Reconstruction, Juneteenth celebrations in states all over the nation subsequently followed. Juneteenth was officially named a state holiday in Texas in 1980 and is today recognized as a state holiday or special day of observance in 47 states and the District of Columbia. The day is also celebrated outside of the United States, with organizations in numerous countries recognizing the end of slavery and celebrate the culture and achievements of African Americans.
The Star Spangled Banner is recognized as the national anthem of the United States. However, there is a sister song meant to speak to the struggle of liberty and freedom; an official African American National Anthem. Written as a poem by African American civil rights activist, lawyer, and principal, James Weldon Johnson in 1900 to commemorate Abraham Lincoln's birthday, Lift Every Voice and Sing was subsequently put to music, and in 1919 was adopted by the NAACP as a national anthem. This song is traditionally sung on Juneteenth to coincide with celebrations of independence. In the spirit of solidarity that we as a company strive to speak and act against racism both in the present and the future, I implore you all to internalize the final words of the first stanza "Let us march on 'til victory is won."
ONE //  Sign the Juneteenth petition here
As of today, 47 of the 50 states recognize Juneteenth as a state holiday -- if you sign the petition above, we can help apply pressure to make sure it becomes a national holiday.
TWO // Fixing the whitewashed influencer economy 
A great read on how deeply ingrained whitewashing has become across the influencer industry. Loved hearing from Tamu, Tania, Shay, Hitha and more.
Warning, this article will anger you. Fashion Director Tiffany Reid shares her experience with racism while in Paris during Fashion Week.
On a lighter note, Lydia shared this Cape Town-based designer and I'm desperate for her to be carried here in states soon!
FIVE // The history that James Baldwin wanted America to see
I might be on a Baldwin kick lately, but I loved this op-ed piece.
SIX // Black-owned, queer friendly businesses to support 
Lena Waithe, Crystal and Keish and Marquis Phifér share their favorites to support now in honor of Pride Month, BLM and beyond.
SEVEN // (In)visible Portraits -- a new documentary (out today) about the lives of Black women's history 
Filmmaker Oge Egbuonu, a producer on the film Loving, makes her directorial debut today and I'm excited to watch it this weekend. You can access the film on Vimeo.
EIGHT // Three things making me smile
Jenn's collection with Sail to Sable is beyond stunning -- each piece is so very true to her and twirl-worthy! // Similarly, my friend Grace just launched her collection with Amazon Drop and each piece feels quintessentially true to her style as well (I'm wearing her house dress in the photos here). // Malala has just graduated from Oxford with a degree in Philosophy, Politics and Economics! Brava, Malala!
Photos by me