3
minute read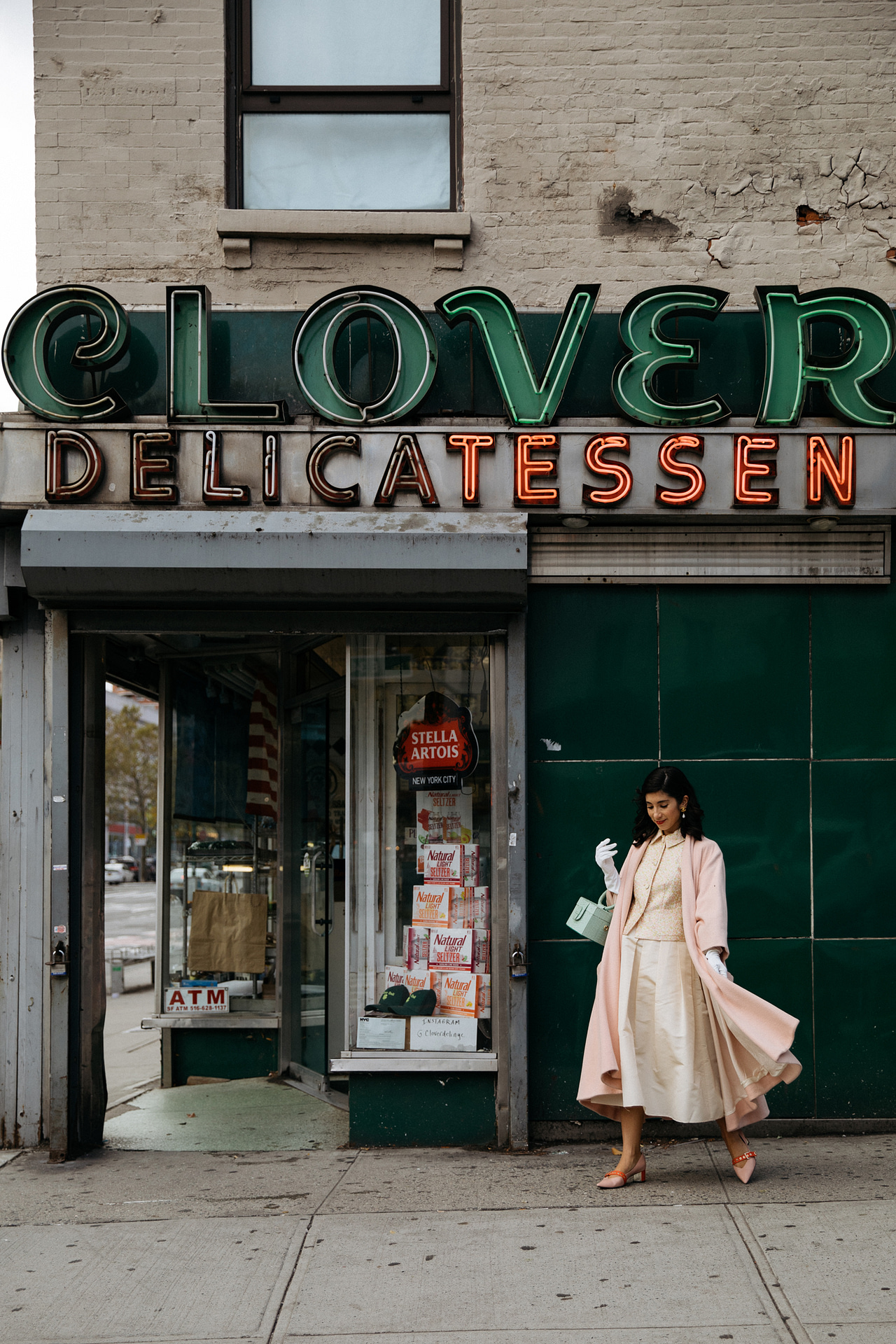 OUTFIT DETAILS: See original blog post here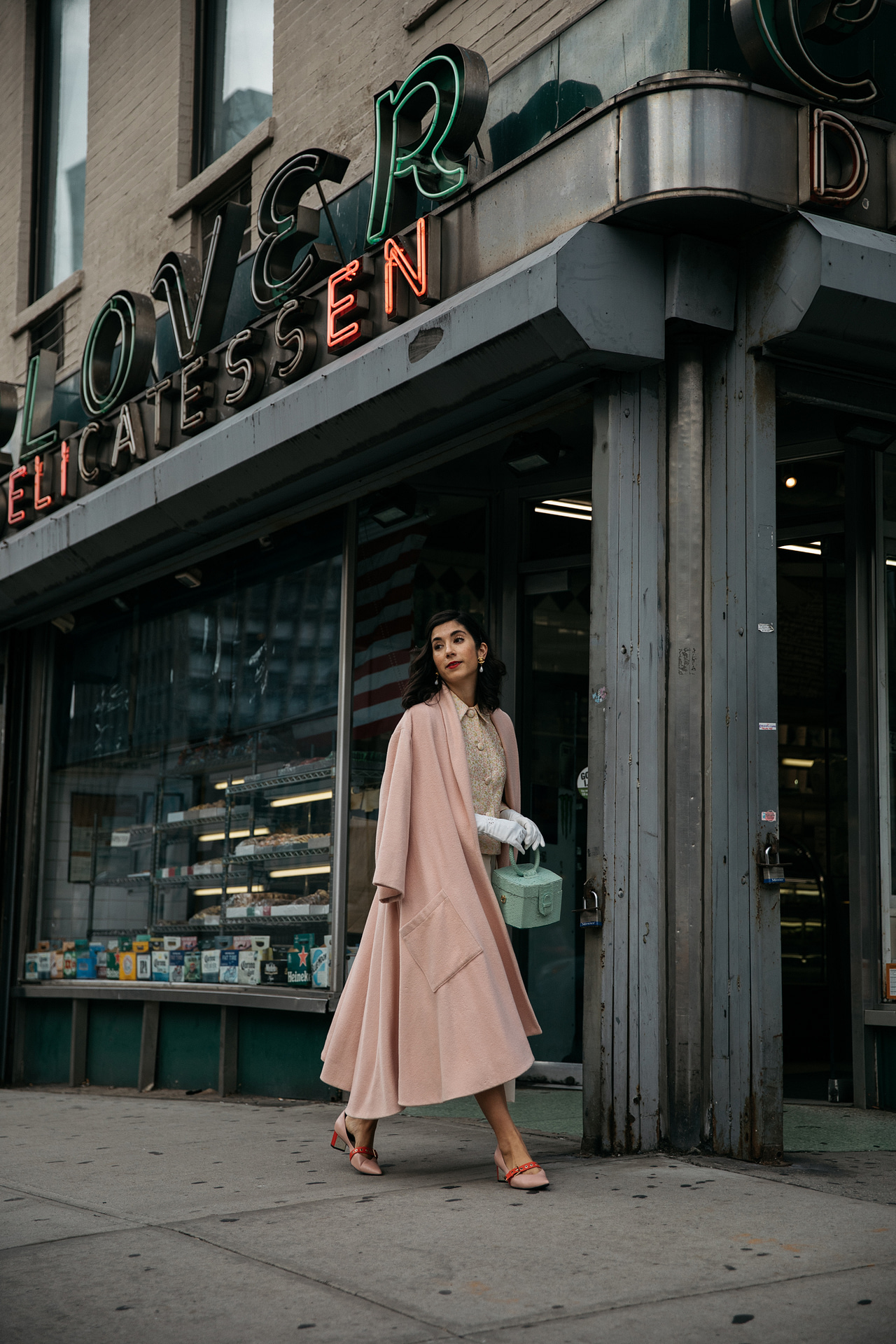 "If you live in New York long enough — and it doesn't have to be very long — it gradually becomes unrecognizable...
And maybe, you begin to realize, it's for someone else entirely, someone new or from somewhere else, someone perhaps with more money, more energy: someone circumstantially or possibly constitutionally ignorant of what you took to be authentic about this place when it felt like it was yours. (Nothing makes you feel old like listening to someone talk about what you know to be an upstart as iconic.) It's too big a city to live in all of it, so you find your corners, your go-tos. Sometimes they are long-running, but mostly they come and they go. It's part of the Darwinian, self-alienating thrill of the place: More often than not, you outlive your landmarks." ~ an excerpt from the New York Magazine article "Reasons We've Loved New York"
Earlier this summer, I wrote about a similar notion — a feeling of nostalgia for our own respective chapters in New York, knowing that in some way, they're predestined to be impermanent. Businesses come and go. Fashions change. What was once iconic, shutters and something else opens in its place. And for better or for worse, we celebrate that one, shining constant of New York — her innate ability to change and adapt. It's part of her allure, I suppose. Unlike her steadfast counterparts, Paris and London alike, New York sheds her skin every few years or so, in favor of something shiny and different, something unrecognizable. Never have we felt this changing of the guard so strongly as we have in 2020 — making it a hard pill to swallow for many, especially considering the heartbreaking circumstances. So here's to the hundreds of dear New York landmarks and institutions we lost this year, many prematurely and unfairly. May we never forget what they meant to us and may we, 20 years from now, when we're visiting New York walking down unfamiliar streets, surrounded by unfamiliar faces, recall a time when Clover Delicatessen, Fedora, Bar Sardine and countless others, symbolized a chapter of New York that felt uniquely ours in a way that no one will ever be able to take away from us.
That, my friends, is our New York.
ONE // Farewell to my friends -- Reasons to love New York
If you haven't already, I highly recommend reading the full New York Magazine article, featuring all 500+ businesses that have shuttered in the wake of COVID-19.
TWO // A year in picture from The New York Times
Get the tissues ready.
THREE // Google -- Year in Search
Got those tissues handy still? Good. You'll need them for this video, too.
FOUR // The friend COVID-19 took from me
Gosh, I guess we're on a theme right now. Such a heartbreaking read.
FIVE // Naomi Osaka is Vogue's January cover star
Beautifully photographed and a beautiful interview to match -- I'm amazed this woman is only 23 years old. She seems wise beyond her years.
SIX // Kudos to Kelly Augustine and her styling of Radha Blank for her feature in The New York Times Magazine
Proud friend moment -- how amazing, Kelly!! Bravo!
SEVEN // How a couple's quest to cure cancer lead to the west's first COVID-19 vaccine
The opening paragraph feels like the beginning of an epic drama that will be made years from now: "The story of the first Covid-19 vaccine to be authorized in the West began 30 years ago in rural Germany when two young physicians, the children of Turkish migrants and freshly in love, pledged to invent a new treatment for cancer."
EIGHT // 3 things making me smile
How Google search works, from the folks at Google (it's a fun watch, I promise). // RuPaul in conversation with Dolly Parton -- does it get any better? // Audrey's words, per usual, cut to the heart of the matter, every time.
Photos by Allie Provost, last year