4
minute read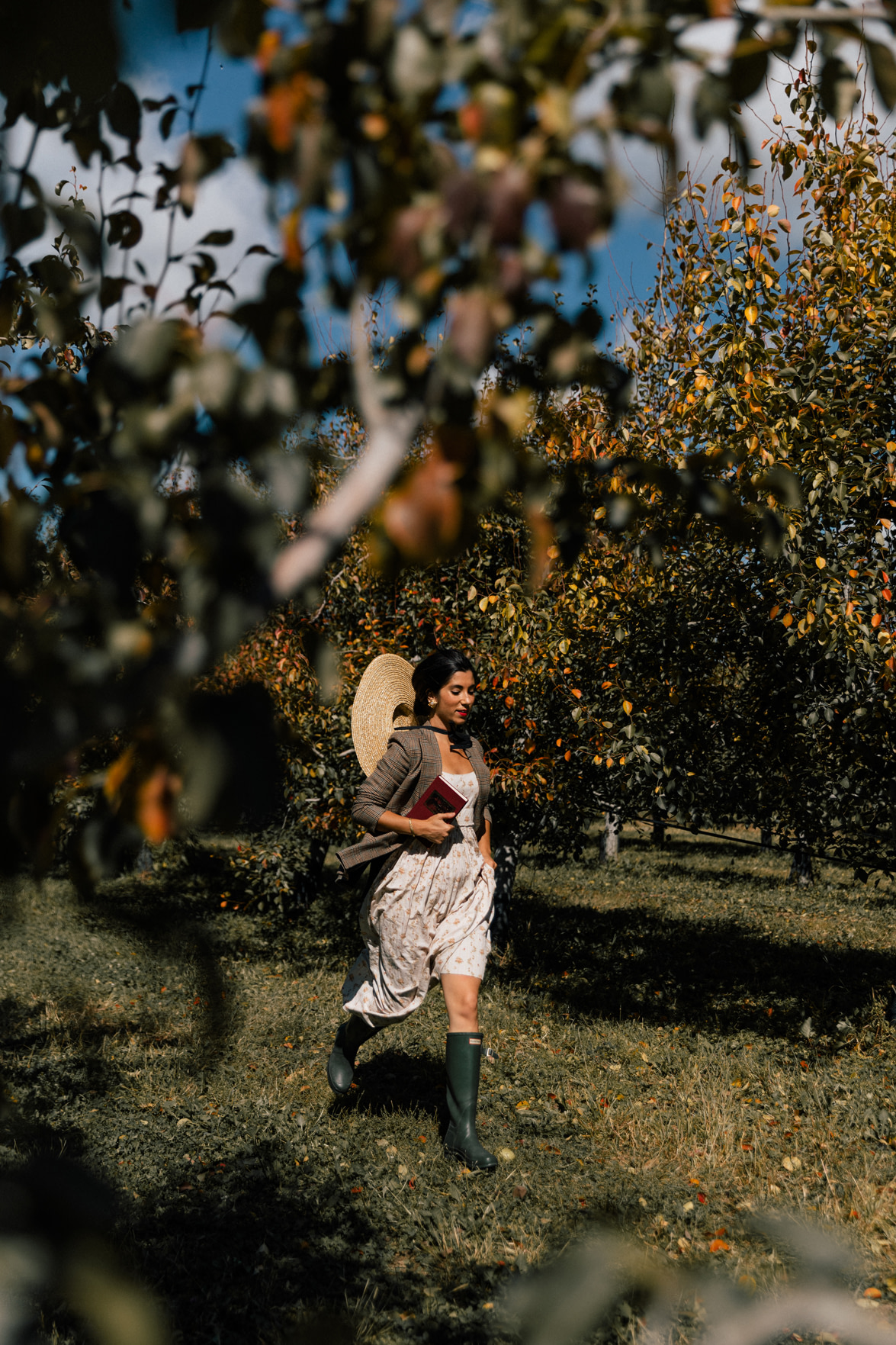 OUTFIT DETAILS: Suistudio blazer (gifted from last year, similar style here) // Brock Collection dress (rented via Rent the Runway, similar style here) // Hunter Boots // Jacquemus hat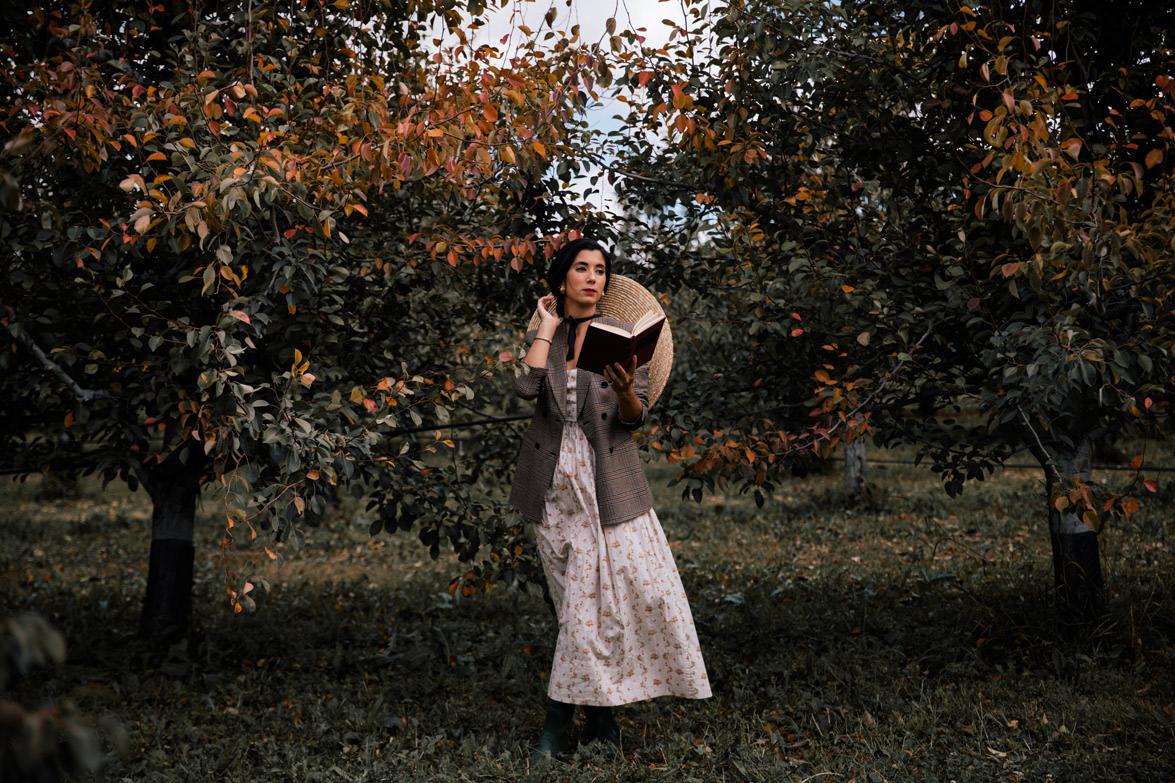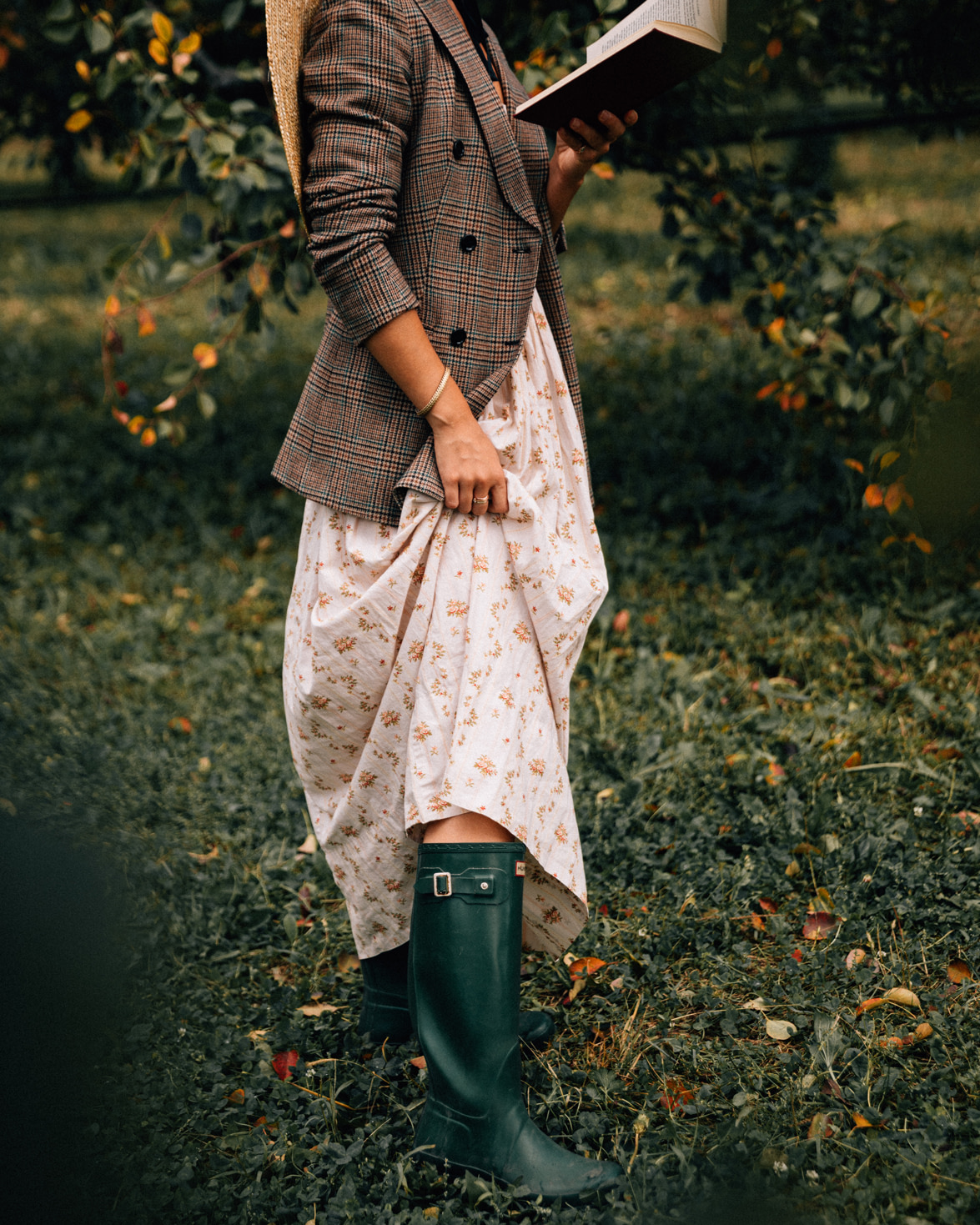 As L.M. Montgomery wrote...
...of one of my favorite childhood heroines, Anne of Green Gables, "I'm so glad I live in a world where there are Octobers."
Don't you agree? This past week, especially with that debacle of a debate on Tuesday, I was in desperate need of an Autumn Hug. You know the kind. Wrapped up in shades of gold and burnt sienna, open country roads, orchards as far as the eye can see, a distinct chill in the air, as you pull your tweed coat a bit tighter around your neck. Allie and I escaped upstate for the day to go apple picking for exactly that and it was just the medicine I was craving! Crisp fall air works wonders for the soul, doesn't it?
That said, this weekend I'll be laying low before we head out to Vermont mid-next week, where I'm so excited for another dose of fall splendor! I've never stepped foot in Vermont before so I'm looking forward to the adventure of it all. If you guys have any recommendations, please send them my way!
As for this week's roundup, let's kick things off shall we...
ONE // The Atlantic's Photos of the Week
I look forward to this roundup each week -- such incredible storytelling packed into single images.
TWO // Chrissy Teigen has ignited an open dialogue about miscarriage
Like many of you, I was heartbroken to read about Chrissy Teigen's devastating news this week and was incredibly moved to read some of the discussion that followed.
THREE // Understanding COVID a little better 
Loved this post from Grace, written by our friend Alex, who has just launched Fog City Girls 00 an organic, dry fogging service that disinfects surfaces and entire rooms in a matter of minutes.
FOUR // Ma Rainey's Black Bottom comes to Netflix in December
Based on the life of trailblazing blues signer Ma Rainey adapted from the August Wilson's play of the same name, this movie looks divine already. The cinematography, the costume design, all of it. It's also Chadwick Boseman's final role.
FIVE // Who gets to be an equestrian?
A very thought-provoking read on what Black people face in largely white, elite institutions like horseback riding.
SIX // Chelsea Clinton on why Amy Coney Barrett doesn't deserve RBG's seat
All I have to say is: ditto.
SEVEN // The most illuminating moment from the debate
A lot happened, a lot was said, a lot was shouted. And in the end, it really did feel like a "hot mess, inside a dumpster fire, inside a train wreck," as Jake Trapper put it. Here's one of the most illuminating moments from the debate, examined.
EIGHT // 3 things making me smile...
Monroe shared all of her fall boots picks and I have to say, my credit card is NOT safe! // I'm really loving the combo of cardigans and knit tanks these days, especially this one by La Ligne, here and here. // Congrats to my dear friend Meghan on her stationery collaboration -- it's beyond darling!