4
minute read
A very kind reader left me a comment saying that my posts allow them to "experience New York in such a way that is both exciting and invigorating — as if it's this new, unexplored, uncharted land." And that really struck me as perhaps the highest compliment I've ever received. You see, no matter where you live in the world and no matter how familiar it may feel, if I can in some small way encourage you all to seek with fresh eyes, to marvel with renewed wonder, to explore with unbridled curiosity, well then, I'll feel like my online "influence" (whatever that means) will have been put to good use. Of course, this isn't to say every moment of every day will feel like uncharted territory, far from it I'm sure, but when it does strike, when it does tap you on the shoulder to beckon you to follow, you'll never regret running after it. I promise.
Of course, this got me thinking — I'd love to hear the best compliment anyone has ever given you? Was it something a stranger said while you were walking down the sidewalk? Or perhaps a really heartfelt thought from a friend or family member? More importantly, how did it make you feel? I'd love to hear, especially since I think we're all inclined to not talk about compliments out of fear of sounding vain — when really, I think that only makes us deflect them in the end. Or worse yet, we stop ourselves before giving them to other people.
A really poignant and powerful read — especially if you've followed a fraction of the Rachel Hollis story.
TWO // Arkansas lawmakers override governor's veto of youth gender-affirming care
And this is why we need to keep fighting.
THREE // Do you really need your period?
Be honest. You ask yourself this every 28 days, too.
FOUR // Ageist attacks and outdated stereotypes about older people hurt young people, too
A fascinating look at aging in America, how the statistics have changed but our attitudes toward aging haven't.
FIVE // For one glorious summer, Americans will vacation like the French
And I, for one, will hopefully be one of them! I loved this excerpt:
"Americans are good at lots of different things, but going on vacation is not one of them. Every year in parts of Europe, summer turns into a mini-sabbatical. In Norway, during the tradition of fellesferie, the nation simply shuts down for a few weeks of July fun. In Italy, so many people take the last two weeks of August off that Rome's transit system runs on a reduced "festivi" schedule. Meanwhile, guess which industrialized country is the only one that doesn't guarantee time off to its workers? Guess which country left 768 million vacation days on the table in 2018? Guess which country … arghhhhhhhh."
SIX // The best friends can do nothing for you
If your social life is leaving you unfulfilled, you might have too many deal friends, and not enough real friends.
SEVEN // After working at Google, I'll never let myself love a job again
As someone who worked at Google for 5 years, I found this op-ed to be quite moving and unfortunately, relatable in a lot of ways.
EIGHT // 3 (OK 4 this week!) things making me smile
Amanda Gorman is the Vogue May cover star and I am LIVING for this entire photoshoot!
You know me and my documentaries — especially when it comes to one of my favorite authors, Hemingway.
Last night, I attended the press preview for Yayoi Kusama's new exhibit — Cosmic Nature — at the New York Botanical Garden and I hope all my fellow NewYorkers make some time to head out there themselves to check it out! A perfect springtime activity with all this beautiful weather we're having lately.
Oh and just a friendly reminder — I've launched my closet over on Dora Maar, an online consignment site, where you can find a few of my favorite pieces over the years now up for grabs! Think Proenza, Givenchy, Self-Portrait and more! I'll be donating 50% of all my take-home proceeds toward Stop AAPI Hate.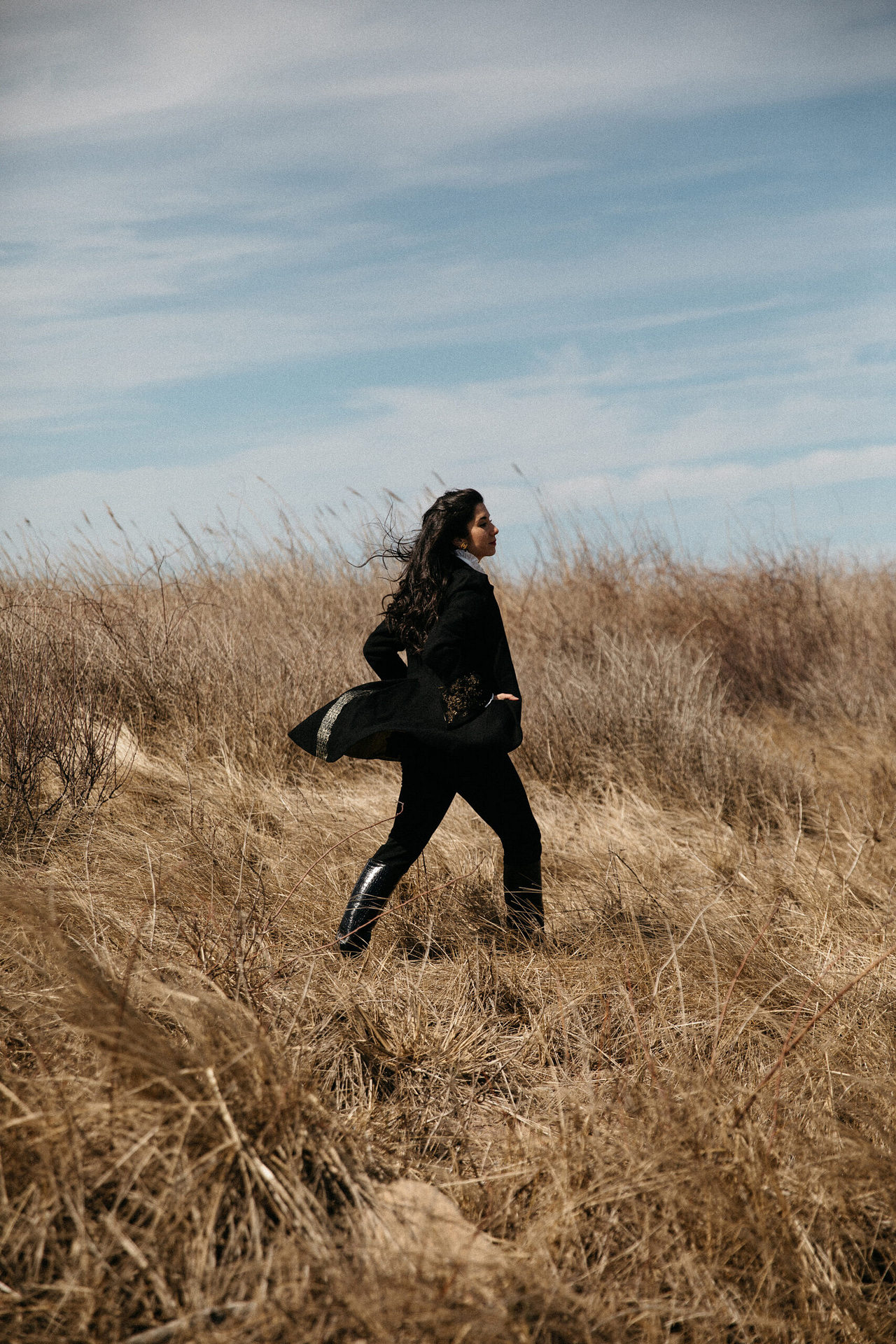 Judy Clark suit (borrowed) // Freda Salvador boots (gifted, similar style here) // Vintage Chanel earrings (similar style here) // Photographed out in Montauk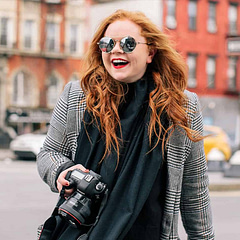 Photography
Allie Provost