4
minute read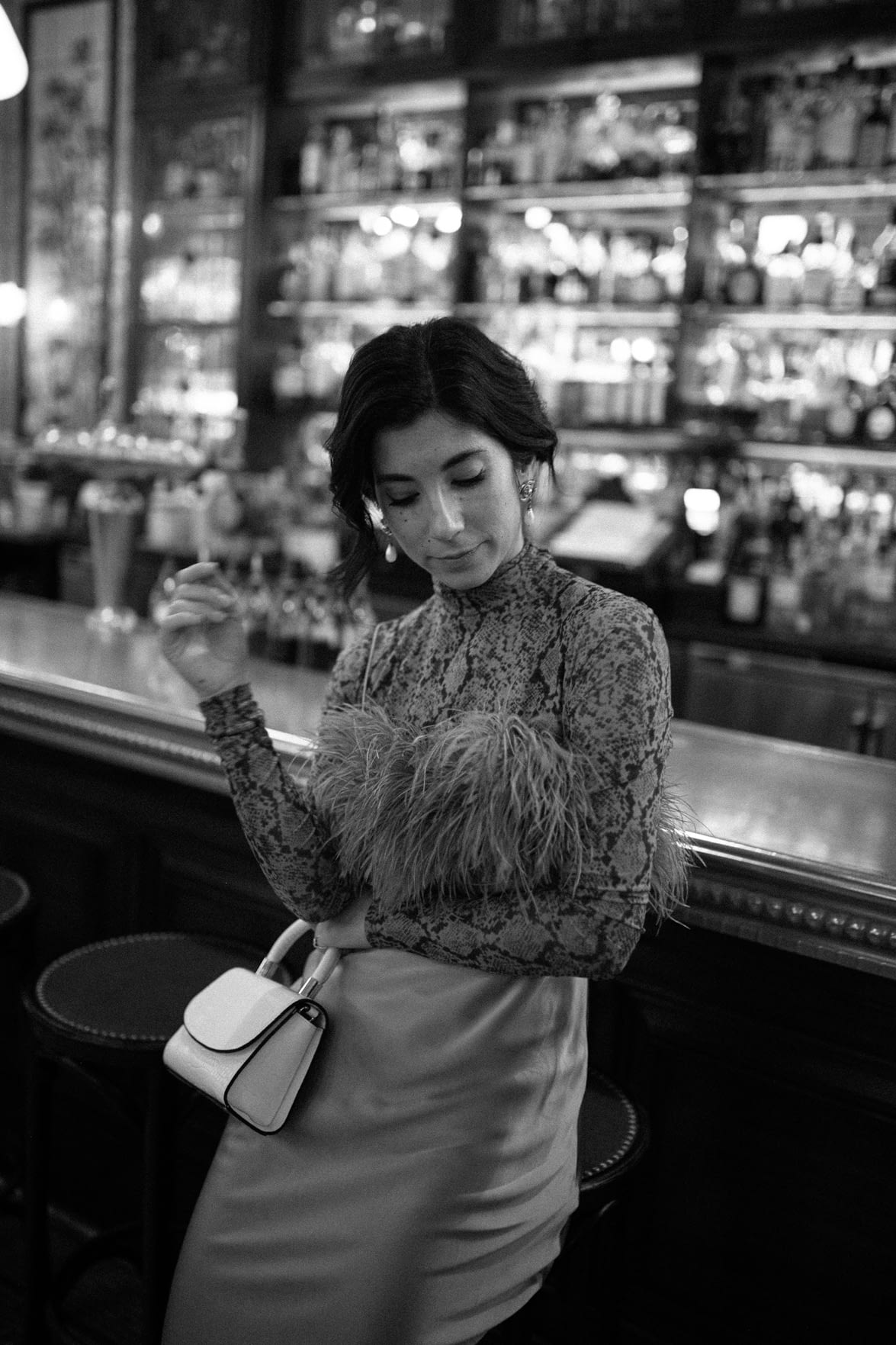 Thanks for your patience.
Normally, I would have started out this post with an obligatory apology for not posting very consistently this past week, followed by several excuses about it being Fashion Week and sleep deprivation and a whole slew of other first world problems, but I decided to do something a bit different. One of my minor goals for me this year is to become more aware of how much I apologize or accept fault for things that really aren't my fault and instead try to use replacement phrases like "thanks for your patience" or "thanks for understanding" etc. It's an ingrained habit really, one that I'm so subconsciously trained at this point to do -- like a knee jerk reaction. "I'm sorrys" just roll off my tongue faster than Dolly Parton's "LinkedIn, Facebook, Instagram, Tinder" meme, which is to say, it's FAST.
In case you're in my same boat, I found this article on Forbes with 10 alternatives to 'I'm sorry' to be really insightful -- try using some in your email correspondence today!
As for me and this weekend, we're kicking things off with some fun Valentine's Day plans tonight. Ty and I always split holidays like this, where one of us will plan dinner and the other will plan an activity, which we both keep as a surprise. This year, he's in charge of dinner and I can't wait for the activity I have planned! What are you all up to today and this weekend? Any fun plans with girlfriends? Significant other? Solo pamper dates? Horror movie marathon?
ONE // The Best Plus-Sized Street Style from NYFW
Just wanted to have a shameless proud friend moment for Lydia who worked with In Style Magazine again this year to shoot another plus-sized street style round up from NYFW. While the industry has a LONG way to go in being size inclusive, she's definitely blazing the path!
TWO // 78 New Emotions as Named by The Cut
I'm a sucker for quasi-made up words, especially for feelings or emotions that I've always wished had a name. Thankfully, the folks at The Cut indulged me here with 78 new ones to relish. My favorite? Feminamity: The warm glow you get when another woman hypes you up.
THREE // 15 Valentine's Day Gifts for Every Type of Relationship
Some great last minute date night ideas as well as easy gifts you can pick up after work today.
FOUR // Jenn's review of the Crosby Street Hotel
I always appreciate how thorough Jenn's hotel reviews are and her recent post about the Crosby Street Hotel is no different!
FIVE // The latest West Anderson movie trailer -- The French Dispatch
All my Wes Anderson fans (myself included!), it's time to rejoice! His next film, The French Dispatch, is set to release later this year in July, and is a loose love letter to The New Yorker. Starring all his usual suspects like Tilda Swinton, Bill Murray and Owen Wilson, I, for one, cannot wait!
SIX // Toni Morrion essay 'The Work You Do, The Person You Are'
A quick and poignant read, in the way that perhaps only Toni Morrison can do, on how your work doesn't necessarily define you as a person -- in other words, you make the job, the job doesn't make you. I think we could all use that reminder from time to time, no matter what job or field you work in.
SEVEN // Sofia Grahn on Instagram @isotretinoinwiths
I discovered Sofia's account thanks to Courtney of Color Me Courtney and I have to say, I really admire what she's doing to normalize acne and other types of skin "imperfections" as we're taught to call them. As someone who has suffered (and still suffers) from the mental health effects of acne, her account is one I wish I had years ago to reference and take solace in.
EIGHT // Leandra's New York Fashion essay that isn't about fashion week at all
What a refreshingly honest read -- as a longtime reader of Leandra's, I have to say, these types of essays of hers are always my favorite.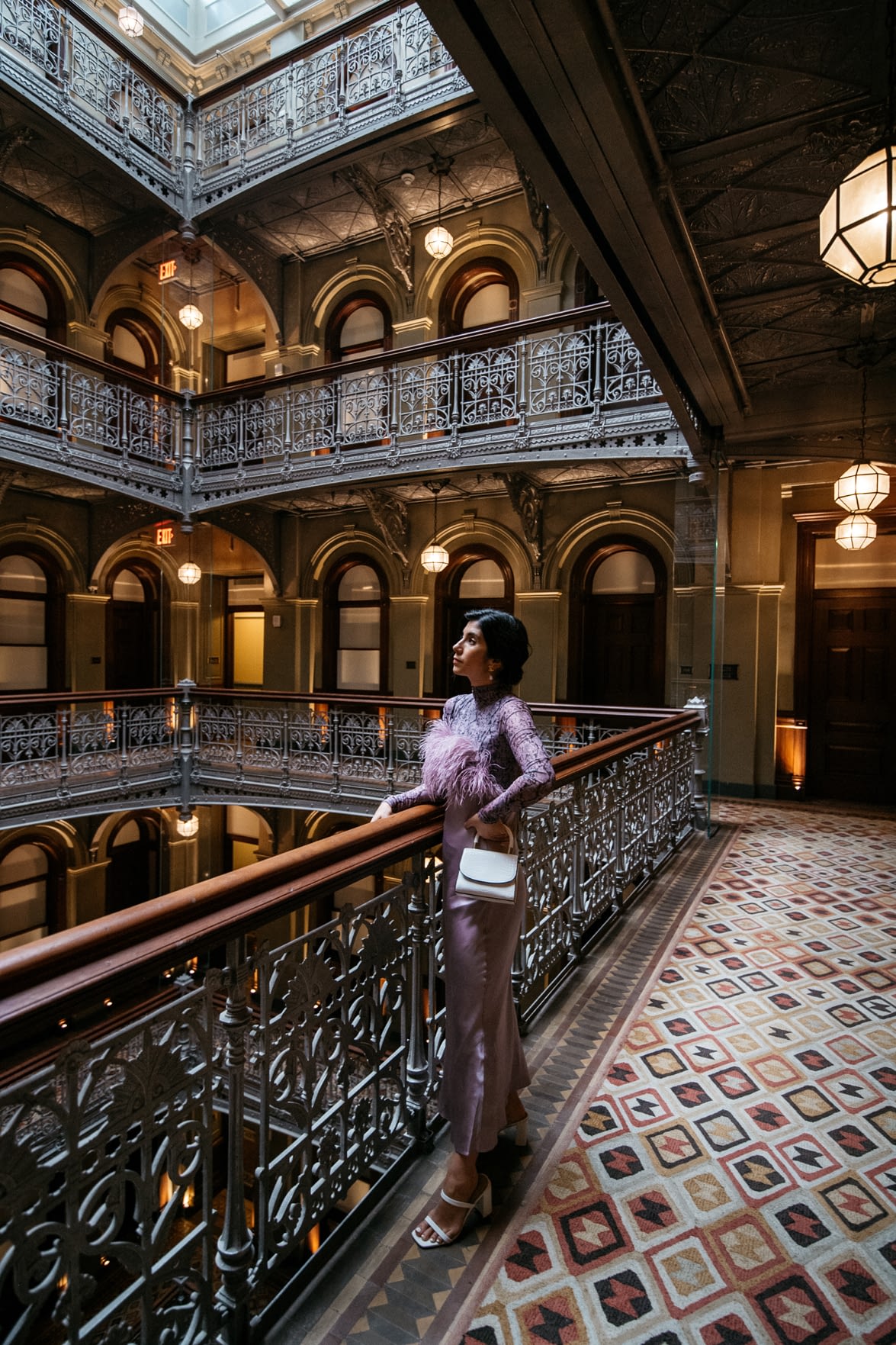 OUTFIT DETAILS: Cinq A Sept dress and top (borrowed, but similar style here) // Aldo heels (gifted) // Aldo bag (gifted)