4
minute read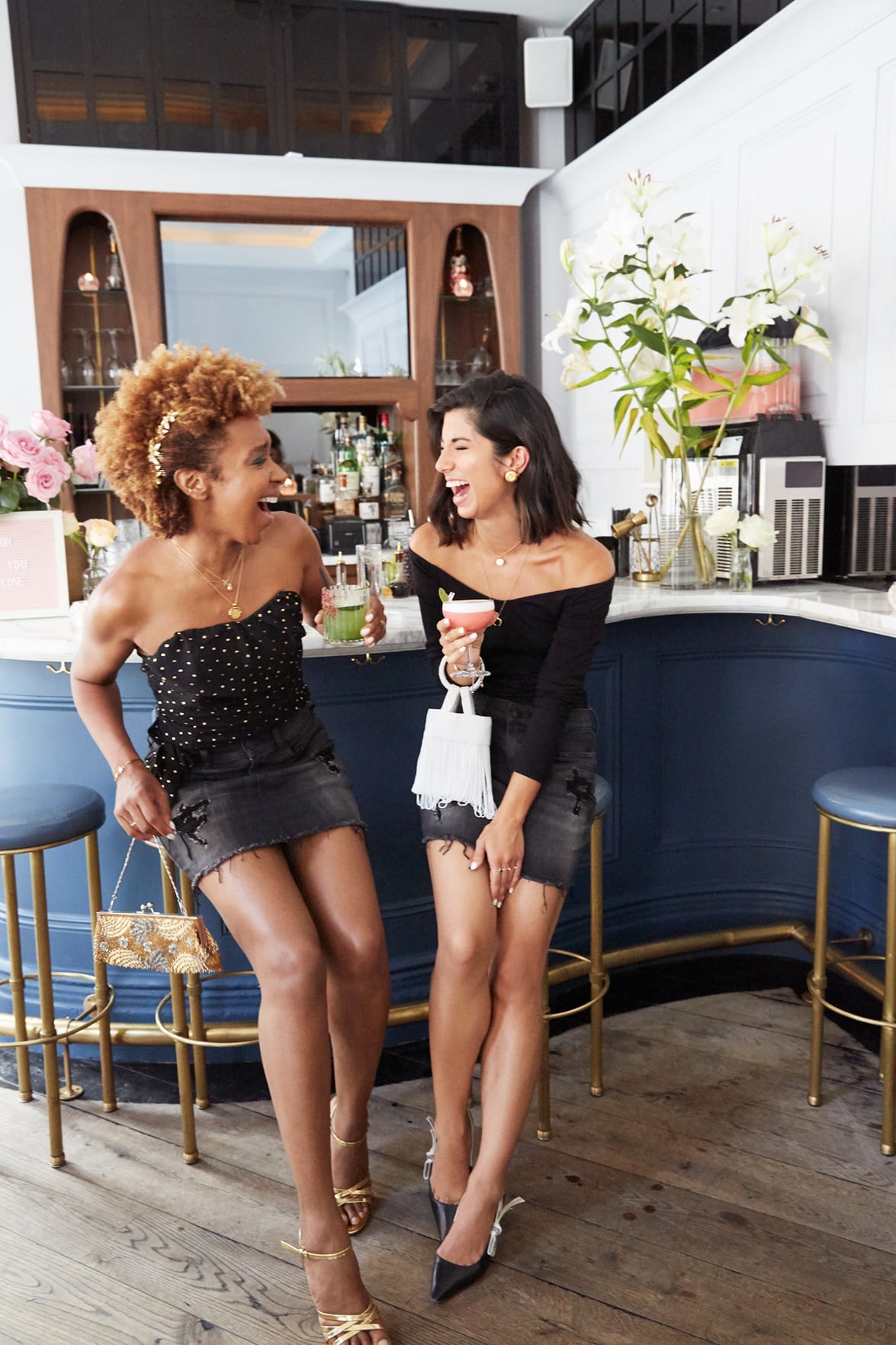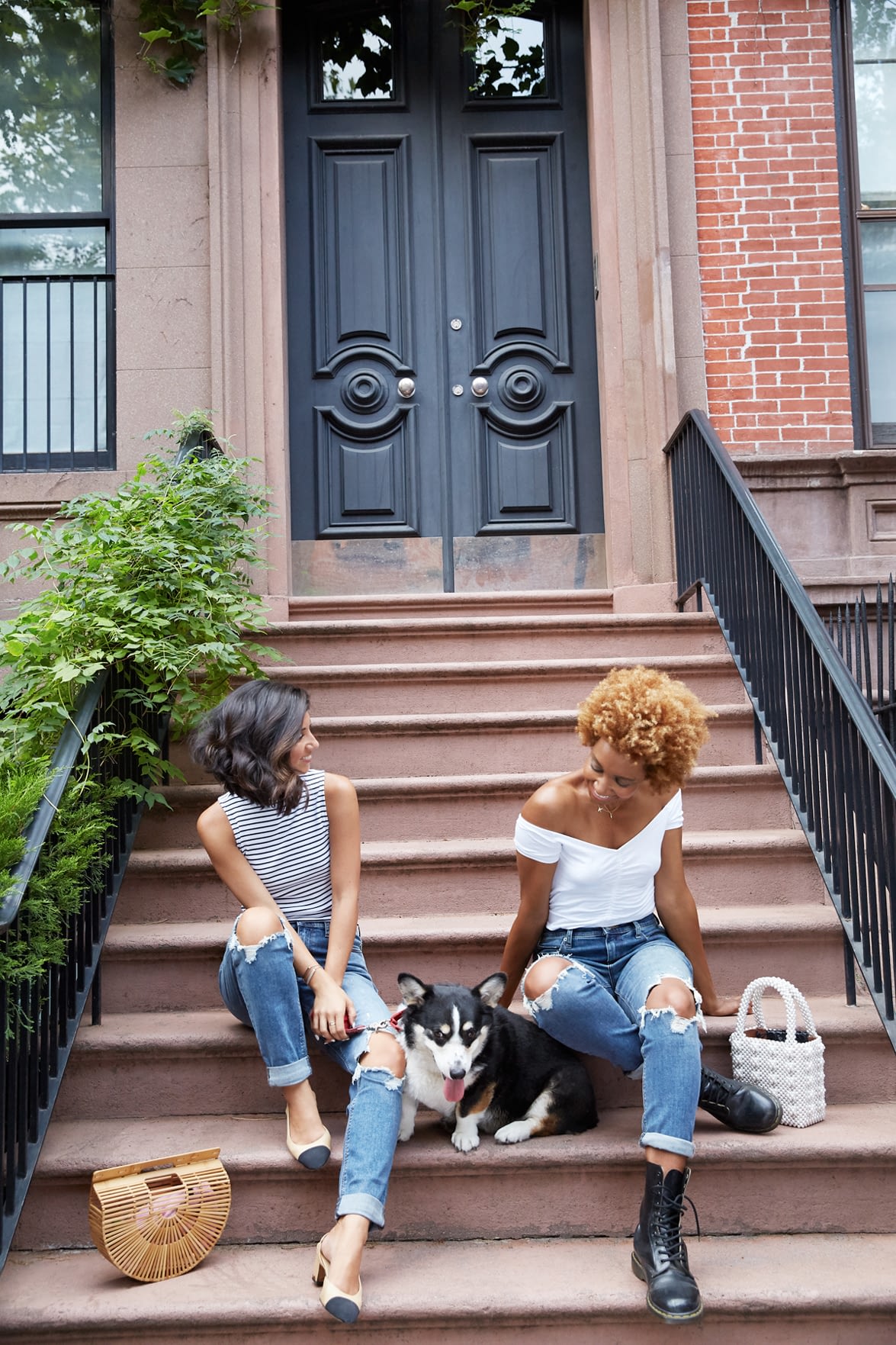 I'd be lying if I didn't admit this week wiped me out.
I mean, case in point: Friday Favorites are coming to you on a Sunday. A full 48 hours late. Insert face to palm emoji here. It was jam packed, to the point I had to use a few of those breathing exercises I shared in last week's Friday Favorites post (which, spoiler alert: really helped!). Photographed quite a bit of new content, filmed some videos for YouTube and even managed to sneak in a fitting at Carolina Herrera (Did you catch some of the dresses on Insta Stories?! They're all INSANE.), so I'd say it was quite the productive week.
As for these photos here with Karen, I've been really excited to share them all! Our feature with Express just hit their blog earlier this week and we spill on everything from how we both got our starts as influencers, what we look for in good denim and how we just happen to buy a lot of the same pieces without the other one knowing (which explains all the twinning moments you see us in!). Hop on over and read the full interview here and while you're at it, hop on over to Karen's blog and YouTube as well. As I mention in my interview, I discovered Karen's blog well before I ever started mine when I was still living in Reno, and I remembered thinking, "Karen seems rad -- if I ever live in New York, I'd love to be her friend."
Fast forward almost 9 years later, here we are -- proof that if you put things out into the universe, it usually finds its way back to you.
ONE // Sai's vlog of our ballgame excursion
Speaking of my girl squad, this vlog that my friend Sai made of our Sex and the City-inspired Yankee Stadium evening is priceless! Lots of good laughs!
TWO // Aretha Franklin had power, did we truly respect it?
We truly lost a legend this week. And while there are many beautiful articles documenting Aretha's legacy still cropping up (and will continue to crop up), I found this cover story for the New York Times to beg an important question: did we ever really come close to giving her the respect she truly deserved? The closing paragraph goes like this:
"Despite the world's bereavement over her death, despite her having been less a household name and more a spiritual resident of our actual home, despite giving us soundtracks for loneliness, for lovemaking, for joy, for church, cookouts and bars, despite the induction ceremonies, medals and honorary degrees, despite her having been the only Aretha most of us have ever heard of, is it possible that we've taken her for granted, that in failing to make her president, a saint or her own country, we still might not have paid her enough respect? Just a little bit."
THREE // When Feminism is White Supremacy in Heels
This was a fascinating read, in response to 18-year old Nia Wilson's unprovoked attack and subsequent death in Oakland last month. The author explores how intersectional feminism really holds up in her opinion, in the face of a young African American woman's death. Would love to hear your thoughts on this, because I think it's a much-needed dialogue.
FOUR // Why are Beauty Ads Still Fetishizing Asian Women?
This also begs the question: why are we only NOW seeing an all Asian cast in a movie (Crazy Rich Asians)? It's 2018, people.
FIVE // Saudi Women Can Drive, but Will They Be Allowed to Take the Wheel?
Women in Saudi Arabia live under a guardianship system that requires basic activities -- like traveling abroad, marriage and even employment -- to be approved by a male relative. The author of this article follows along in the passenger seat as Saudi women take to the streets to drive for the first time -- a right that has just recently been granted to them.
I'm dying to see this movie. As someone who works in social media and often times, bemoans social media, I cannot begin to imagine what childhood would be like today growing up with social media being as prevalent as it is. Especially the 8th grade. Yikes.
SEVEN // Where New Yorkers can go for the perfect weekend escape this summer
I'm dreaming of the Catskills, again. Just a few weekends left of the summer -- I'm determined to make the most of it!
EIGHT // What Aretha Franklin taught me about being unapologetically fabulous
You didn't think we'd have just one Aretha article here, did you?