3
minute read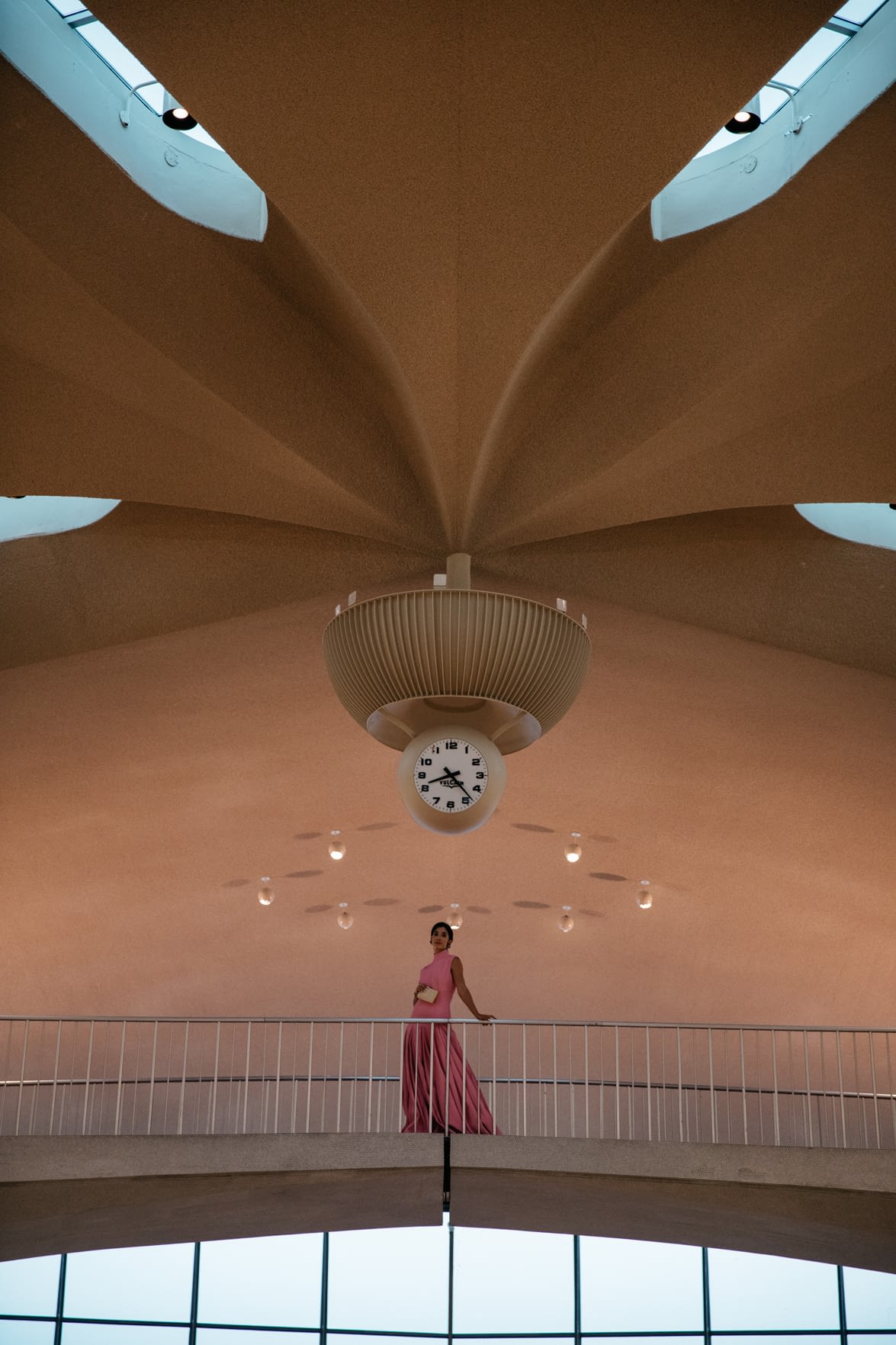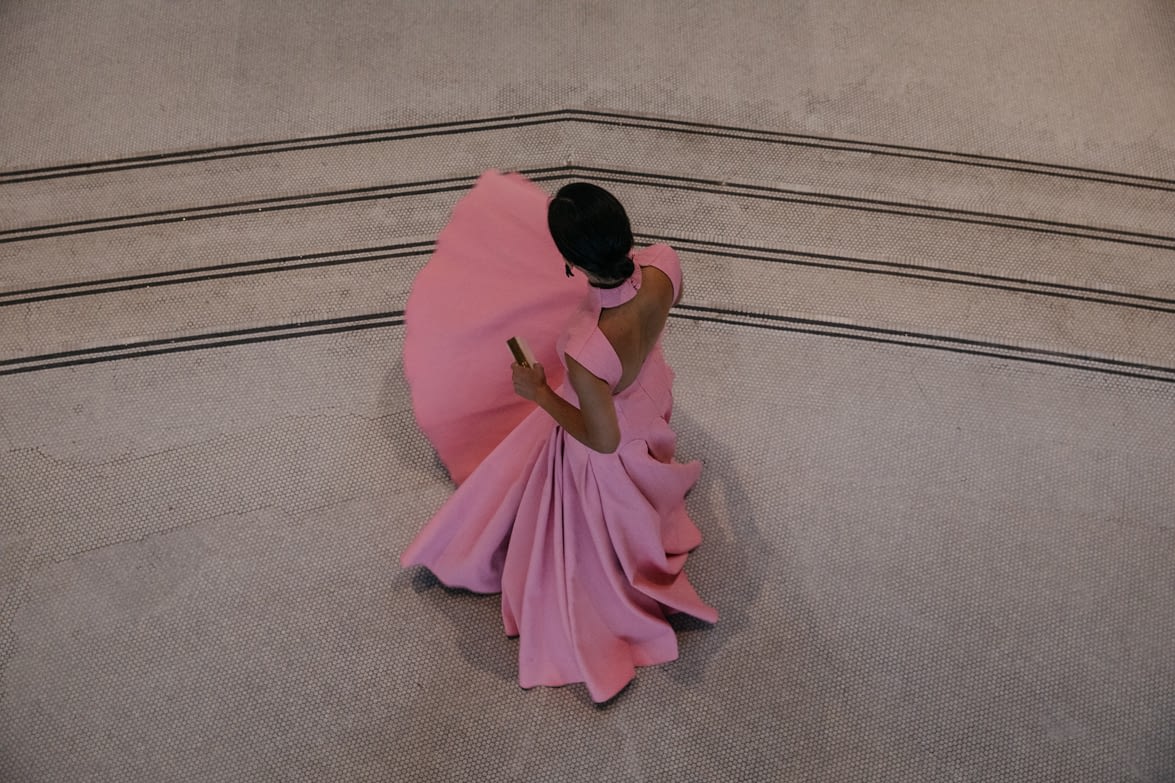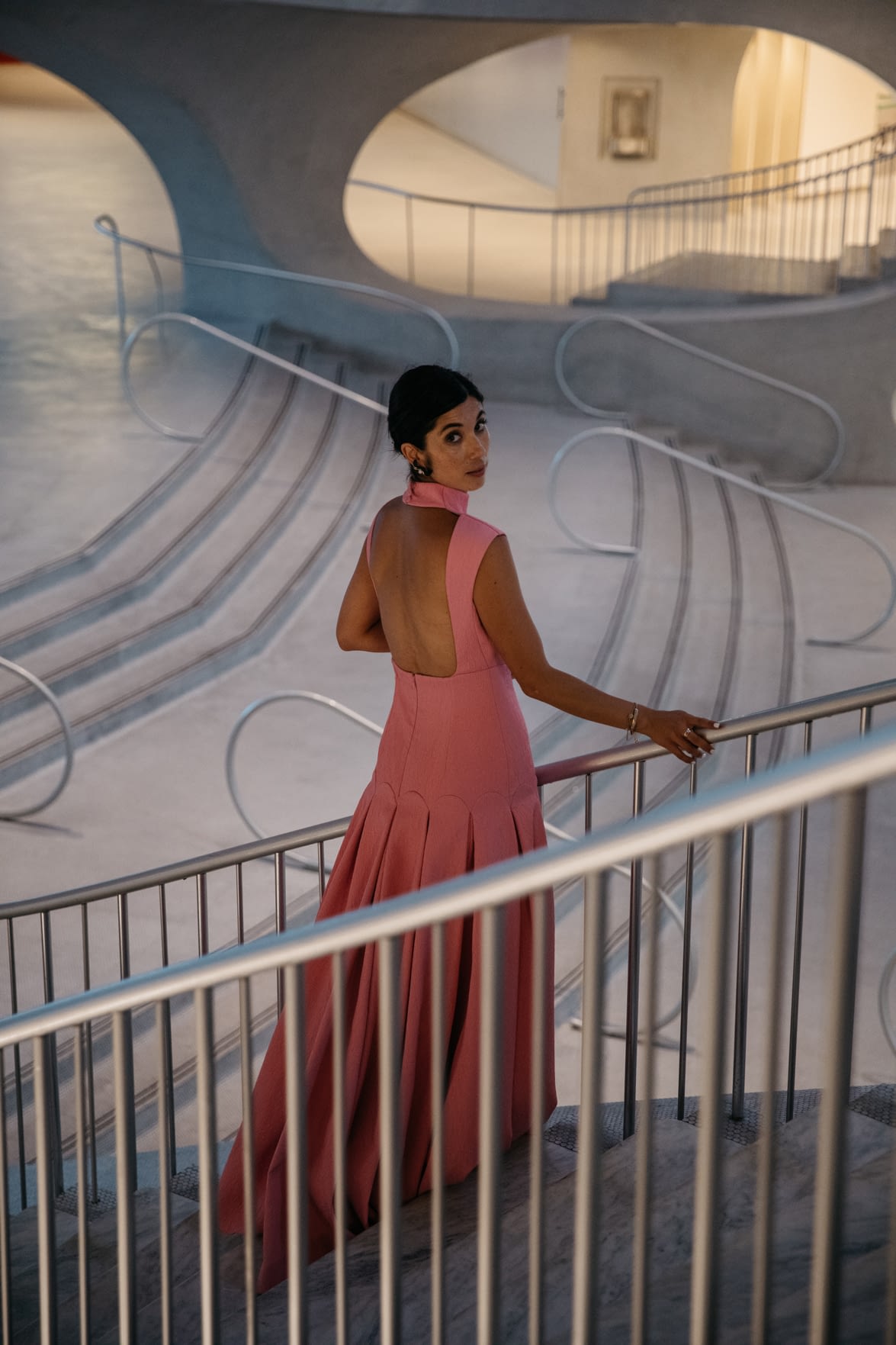 Today's LEWK is brought to you by none other than the painfully chic Jackie O.
In fact, it's inspired by a very specific gown -- this pink Dior number -- she wore to a dinner honoring André Malraux, then France's Minister of Cultural Affairs. What I love so much about the coverage of this particular dress, was the way she seemed to carry herself in that room -- amongst politicians, foreign officials and dignitaries -- and all eyes are quite literally turned to her. She beams in all of these photos with such grace and self-awareness. And yes, elegance in spades.
Of course, you could make the argument that she had that effect in every room -- after all, she could speak four languages, making her the perfect liaison at most foreign official gatherings. But something about this particular gown moment and the way she's smiling from ear to ear, always gets me smiling, too.
With that in mind, I wanted to end our third and final installment at the TWA Hotel with an ode to Jackie O -- revered international style and cultural icon -- who very likely might have walked these halls at TWA herself, before hopping out of town with a scarf wrapped around her head.
Hope you all have a wonderful weekend!
ONE // Moulin Rouge has officially opened on Broadway
Apparently opening night was like one big karaoke party -- sounds like my kind of theater night!
TWO // 25 office-ready dresses that you'll want to wear everywhere!
Including this Nicholas dress that's basically staple perfection.
THREE // Now & Then is coming to Netflix in August! 
90s kids rejoice! Let's all grab our bikes and ride around the neighborhood afterward!
FOUR // Helena's "My Perfect Day in NYC" series
Absolutely adore this new series that Helena just launched -- such a fun way to get a peek into NYC!
FIVE // Meghan's "Paris Perfected" service
For $25, you'll get Meghan's highly curated and edited recommendations for the City of Light, all customized to your tastes and preferences. I know who I'm contacting the next time I visit Paris!
SIX // The new Harriet Tubman trailer is out
And it will give you goosebumps. Can't wait for it to come out in November.
SEVEN // Justice Ruth Bader Ginsburg's NPR interview
In her words, "I am very much alive." And thank goodness she is.
EIGHT // The New Yorker's Once Upon A Time in Hollywood review
Anyone else seeing Once Upon A Time in Hollywood tonight?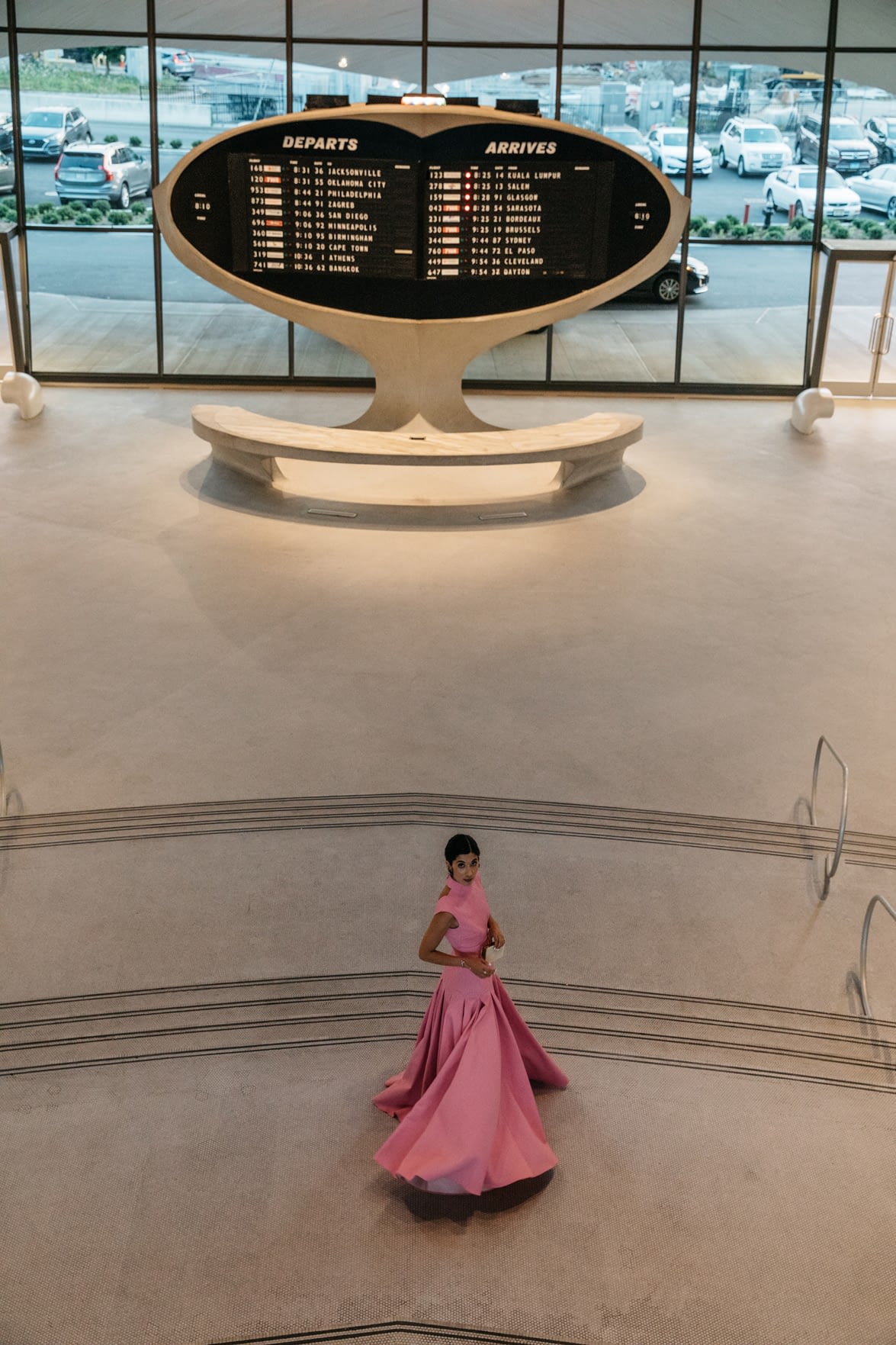 OUTFIT DETAILS: Emilia Wickstead gown (borrowed via Armarium, similar style on sale here) // Vintage clutch // Lele Sadoughi earrings