4
minute read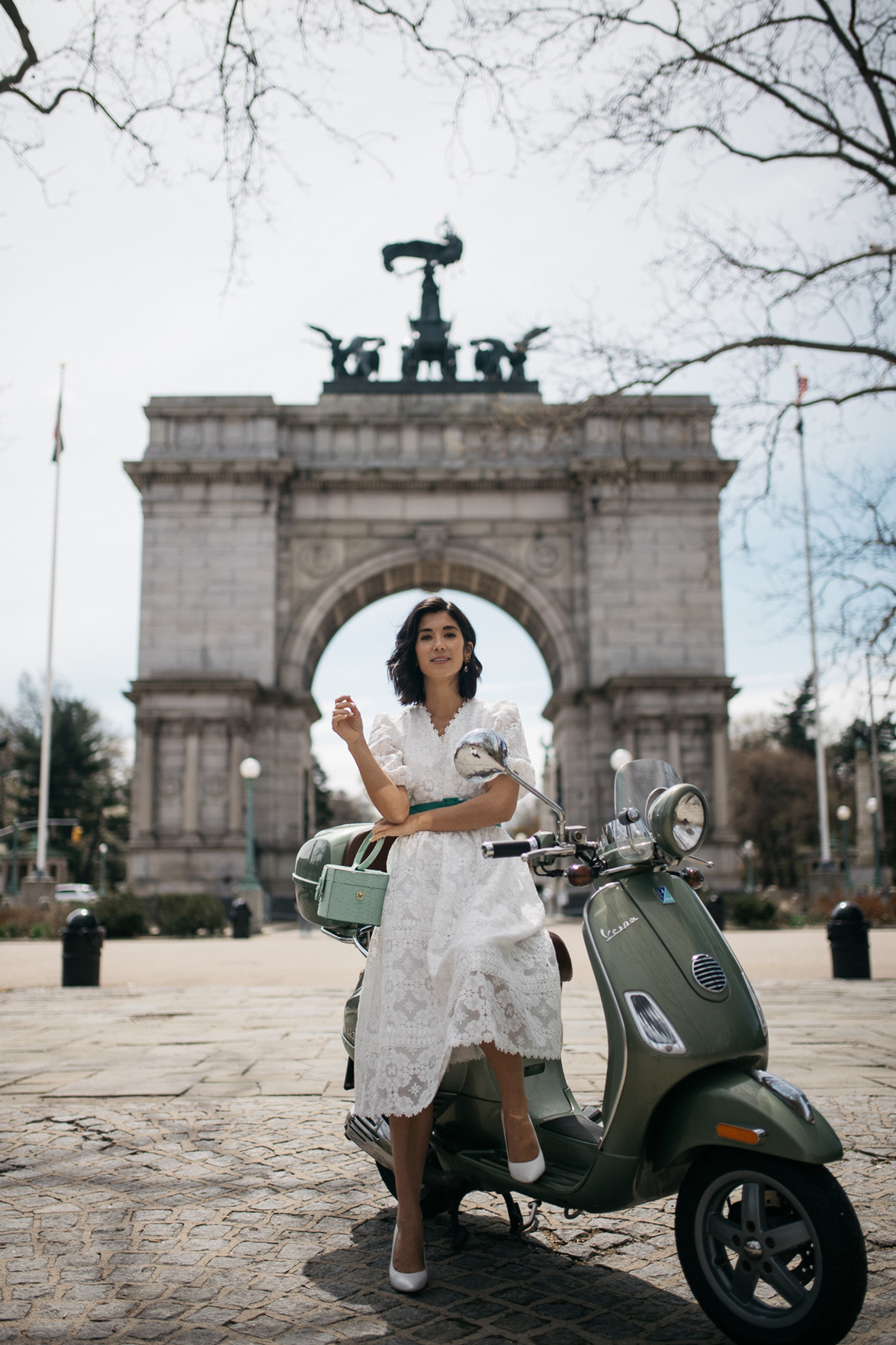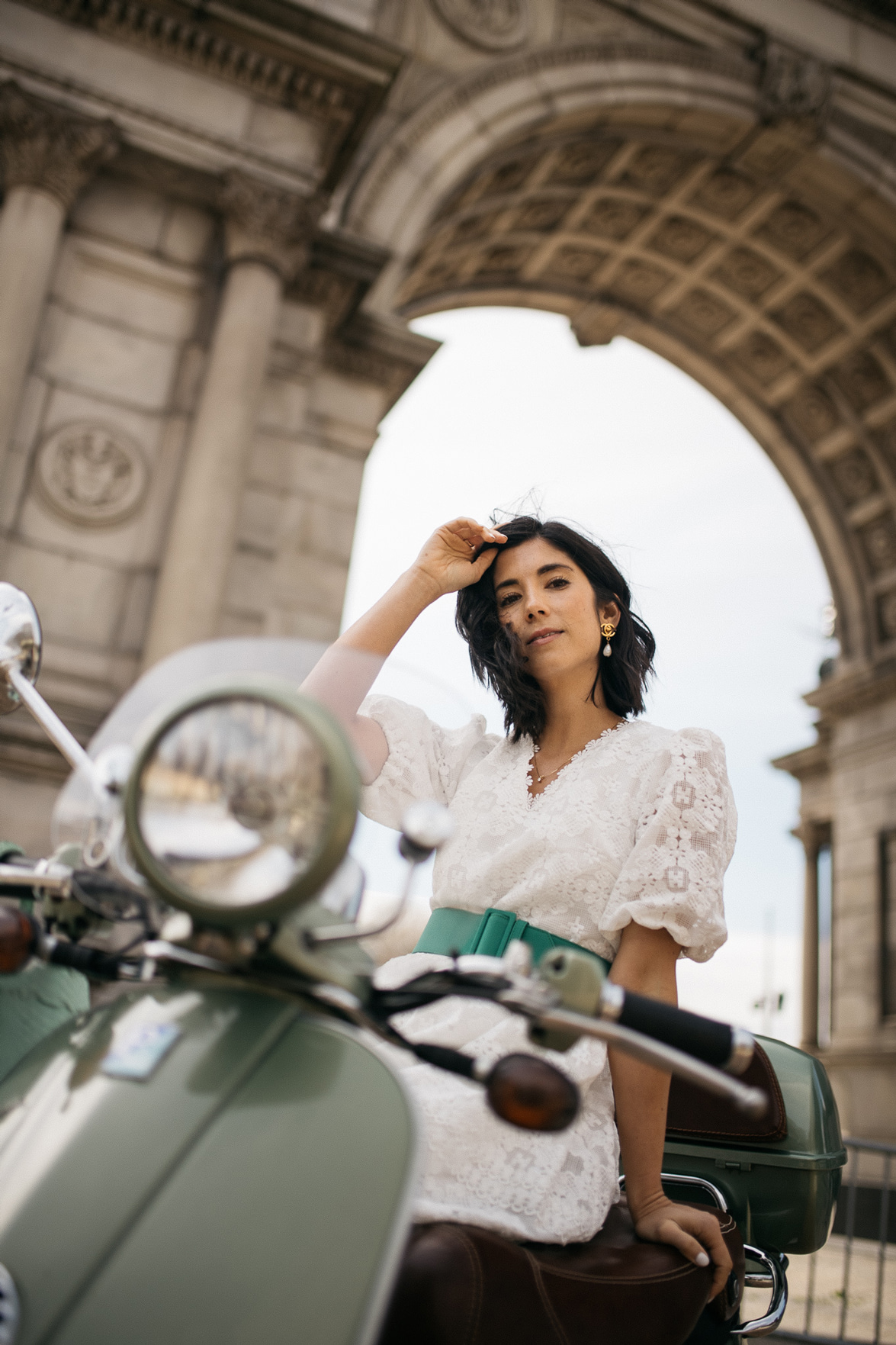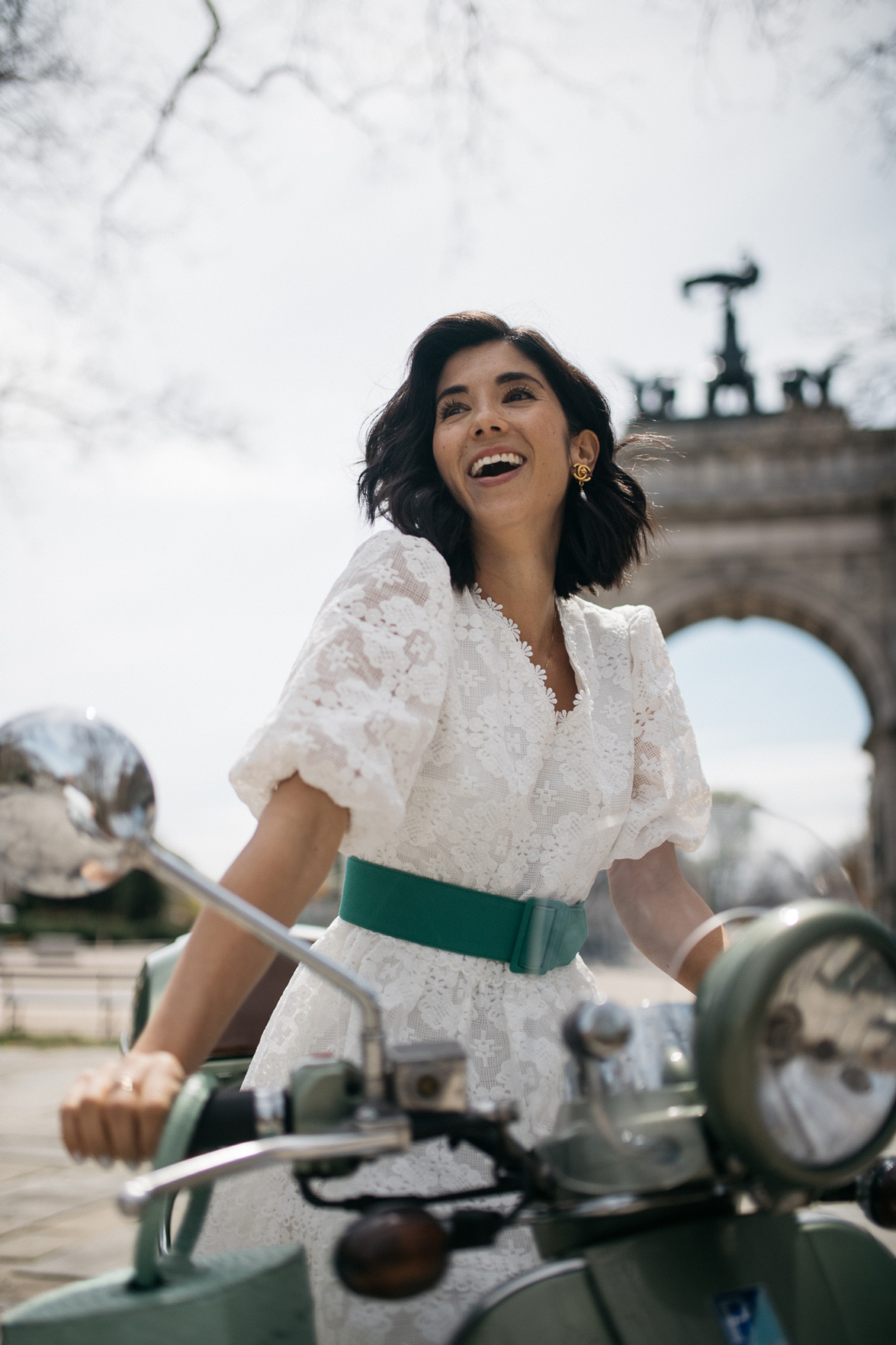 Don't mind me, just living my best Audrey Hepburn life over here.
I don't know about you guys but the sun is out (kinda -- we're supposed to get rain the next few days), it's warming up and we're on the brink of a three-day holiday weekend. And I couldn't be happier about it. We leave for Marrakech on Thursday next week (eep -- where did the time go?!) so I'm spending this weekend tying up a lot of loose ends (read: cleaning and packing) and cuddling Elvis before he heads out to stay with my dog walker while we're away. It'll be just the calm time I need before the storm of travel. And maybe watch Homecoming a few more times.
A note about this dress: it's from the latest Rachel Parcell collection, exclusive to Nordstrom and I'm in love with it. Puffed cap sleeves, the most perfect vintage lace detailing and midi length -- what's not to love? I'm wearing a size XS here and threw this Carolina Herrera belt (snagged at their recent sample sale) just to cinch it a tiny bit more. I currently have my eye on a few other favorites from the collection, namely this one, this one and, of course, this yellow one.
Hope you all have a great weekend and as always, thank you so much for reading!
ONE // 7 biographies about women that are worth an all-nighter
I gave my dad the RBG biography for Christmas -- he finished it months ago, which reminds me, hey dad! Can I borrow it? 🙂
TWO // How to survive as an introvert in business (and in life)
Really related to Jess' advice on how to survive (and thrive) as an introvert.
THREE // New designer crush: PatBo
I shared some snaps from the PatBo showroom on Stories earlier this week and a lot of you had questions about the collection! They're a Brazilian brand and I'm so excited to be packing a few of their pieces for Marrakech next week.
FOUR // Wedding guest dress round up
As usual, my friend Karen nails it with the wedding guest dress recommendations.
FIVE // The Olsen Twins film archive is coming to Hulu
Hulu marathon anyone? You got it, dude! 
SIX // American Women: The West
Loving this photo essay series from Vogue about all kinds of women living in certain parts of the States. Their intro is all too poignant:
"In this edition of American Women, we celebrate communities and individuals whose lives have been defined by, and are in some ways analogous to, the vast beauty and ferocity of the Pacific Ocean near which they reside. We have set our gaze on the western states because so much of the peril and promise of our times has of late been felt most acutely there; the West is a microcosm of this moment . . . in all its horror, glamour, politics and transcendent purpose."
SEVEN // The aftermath of the Notre Dame fire and what survived
I, like many of you, watched in horror as something so crucial and intrinsic to the heart of Paris, Notre Dame, burned earlier this week. It's amazing though, to see what has been saved and what has survived the flames.
EIGHT // All your burning questions about CBD, answered
Not sure about you guys, but I'm lost when it comes to all this CBD stuff. Are any of you into it? Any tips for a rookie like me?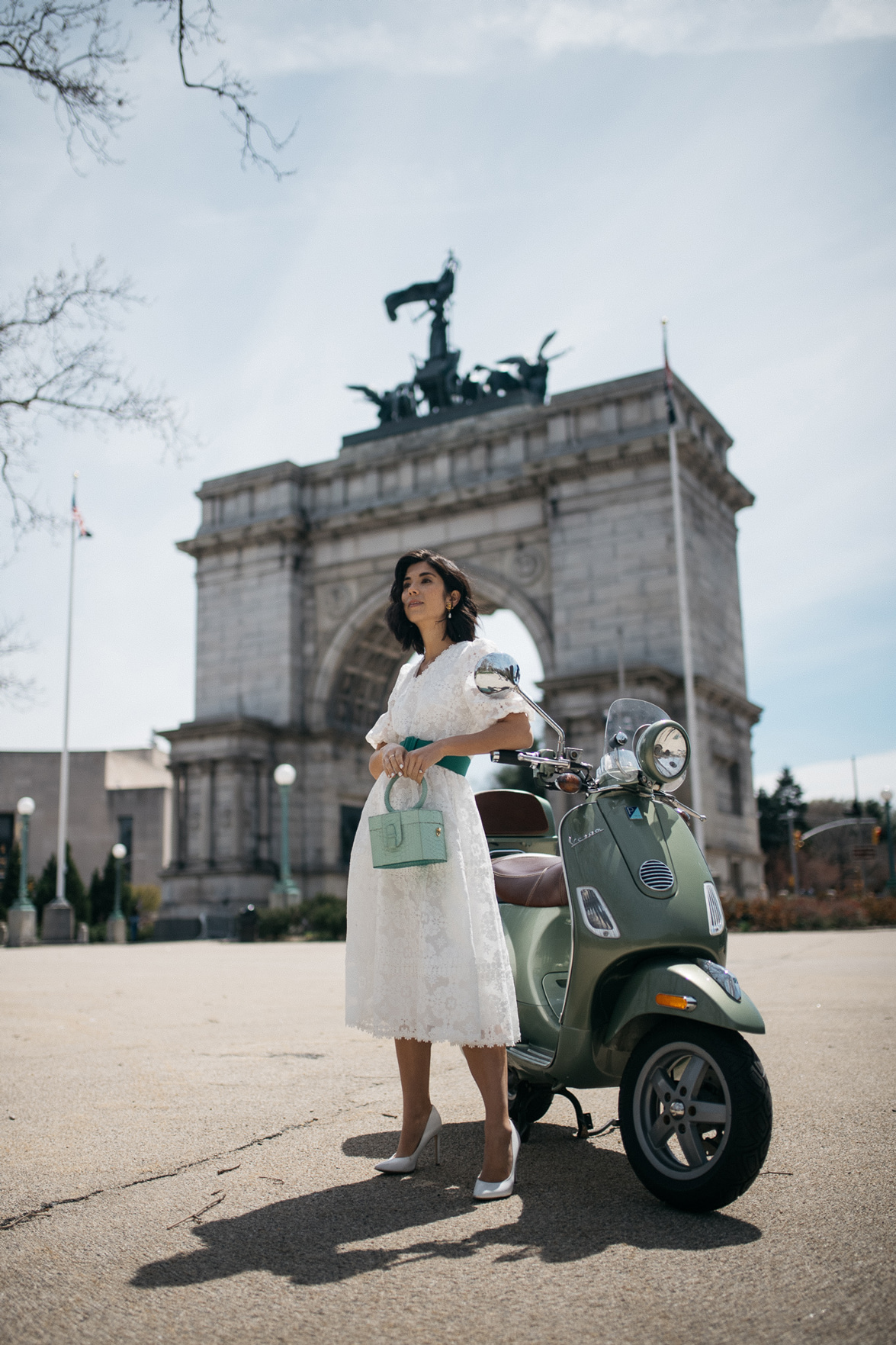 OUTFIT DETAILS: Rachel Parcell dress exclusive to Nordstrom (gifted) // Nine West heels (gifted) // Ximena Kavalekas (gifted) // Carolina Herrera belt // Chanel earrings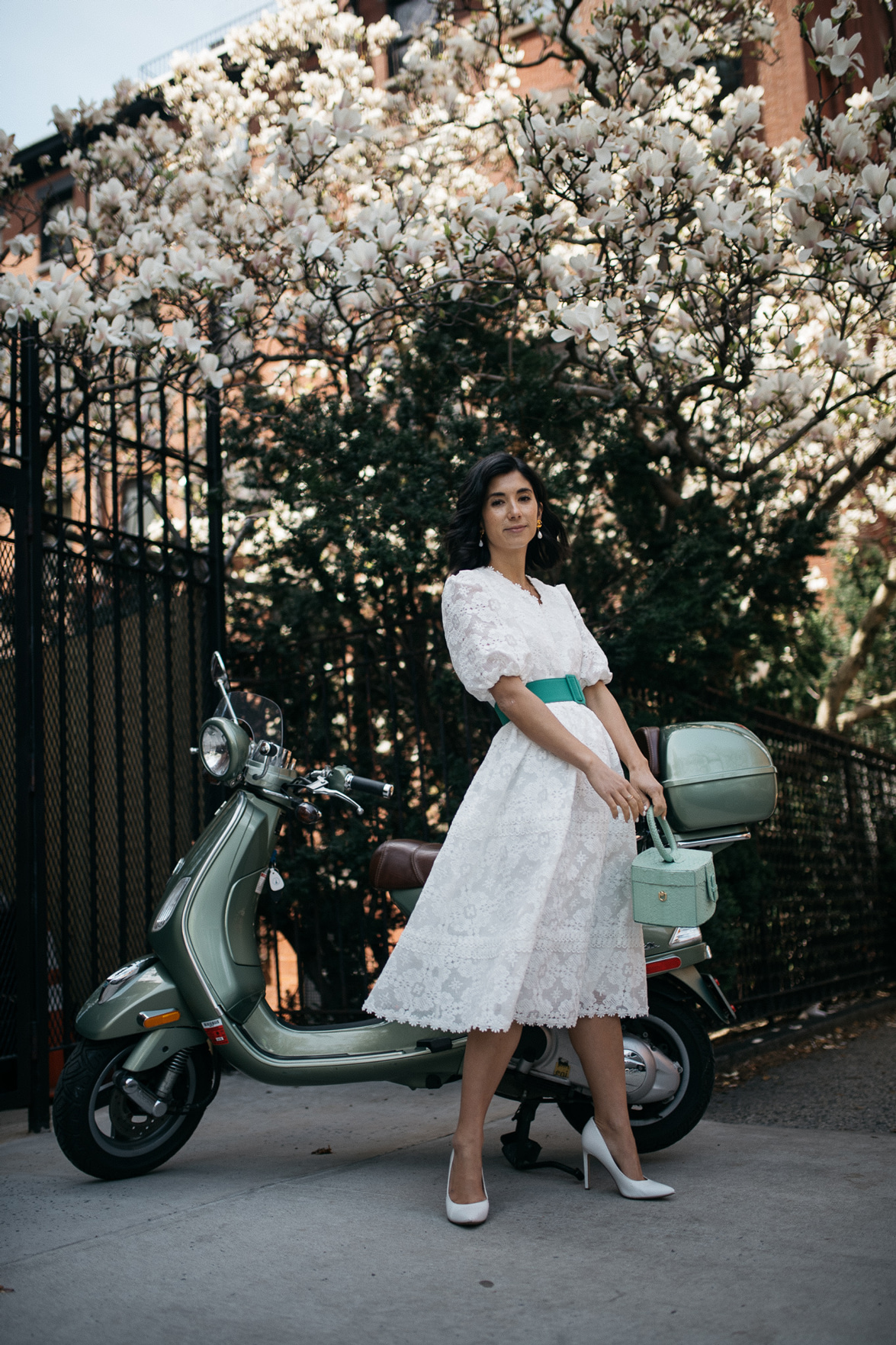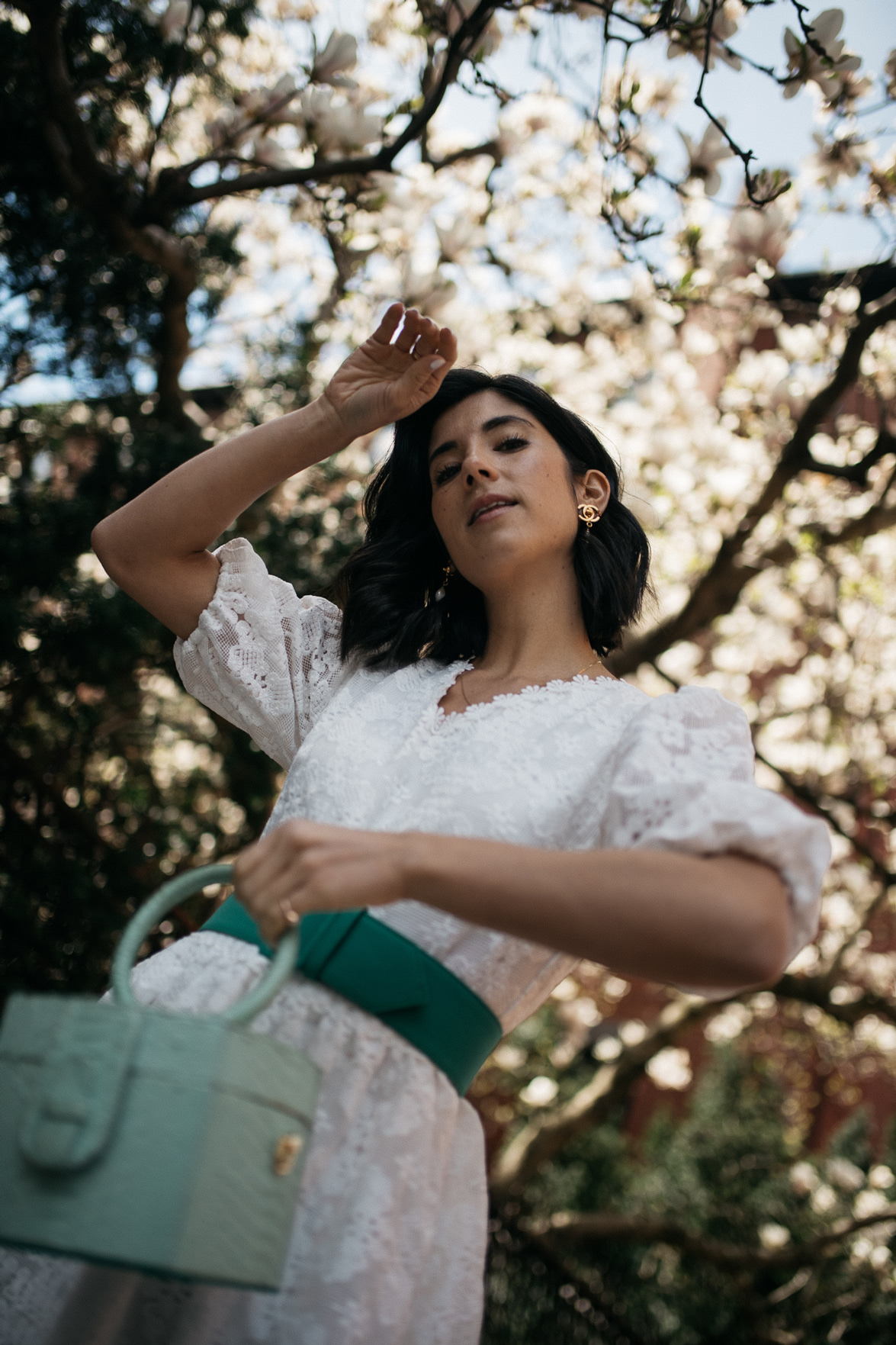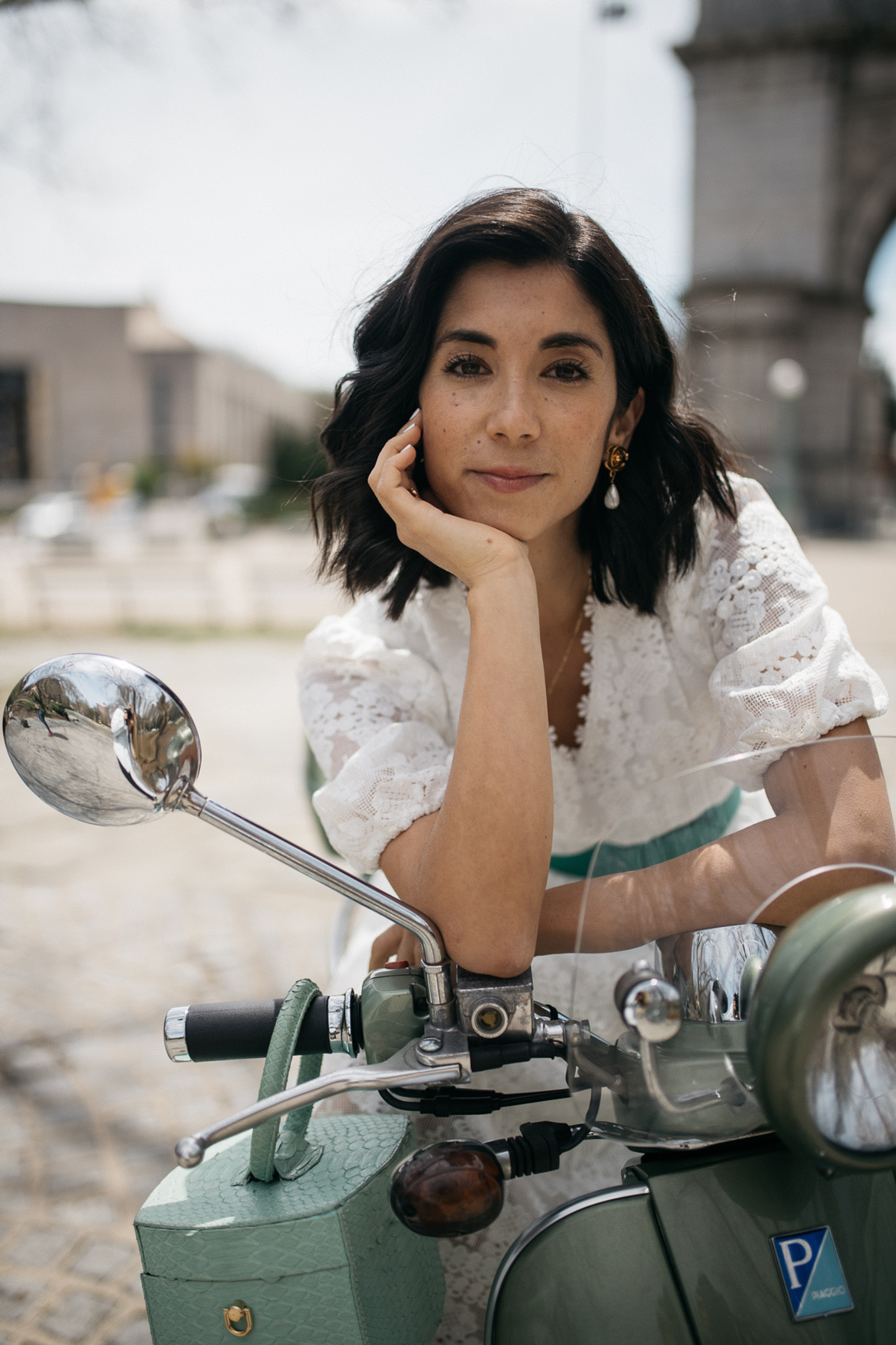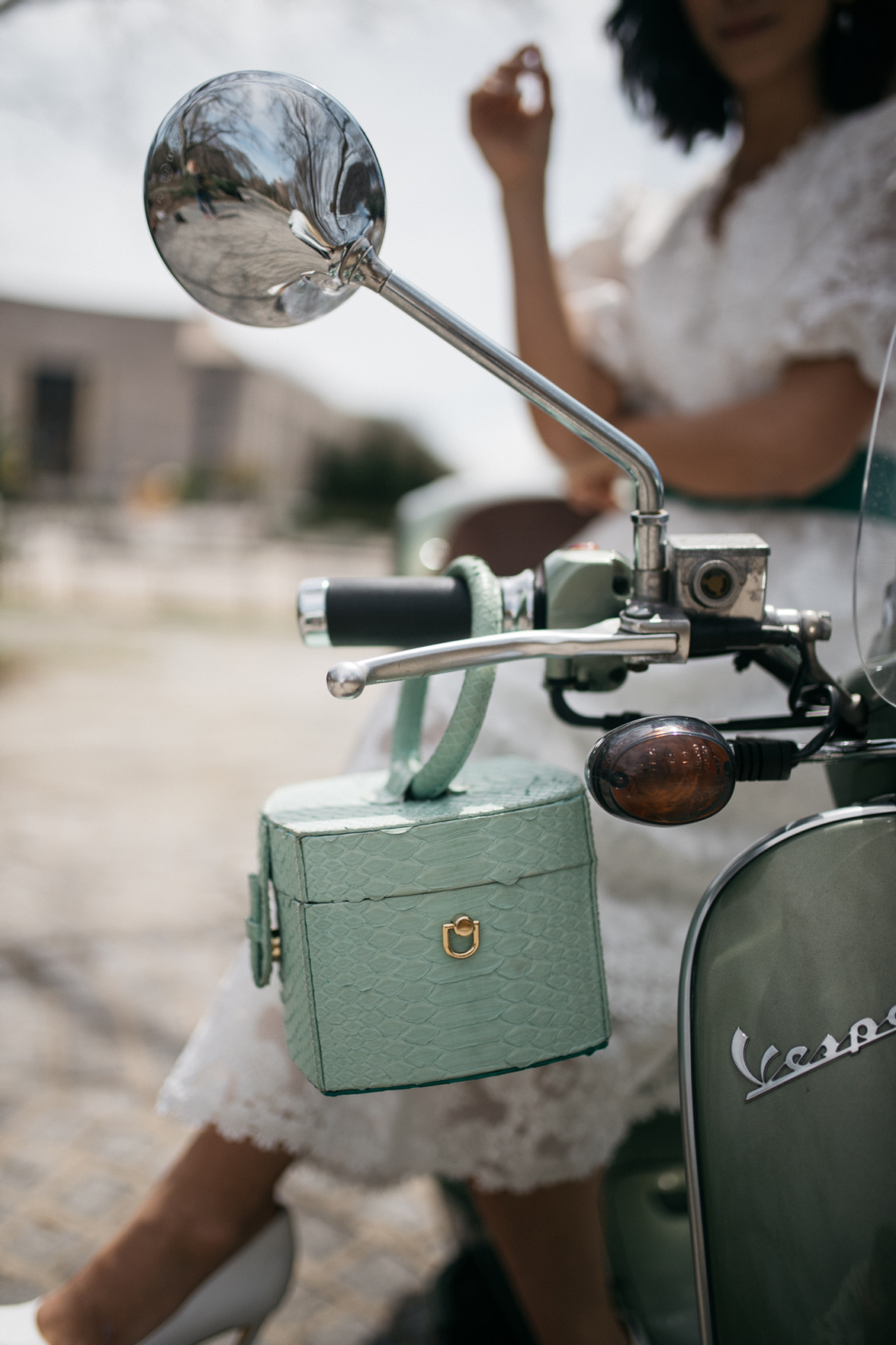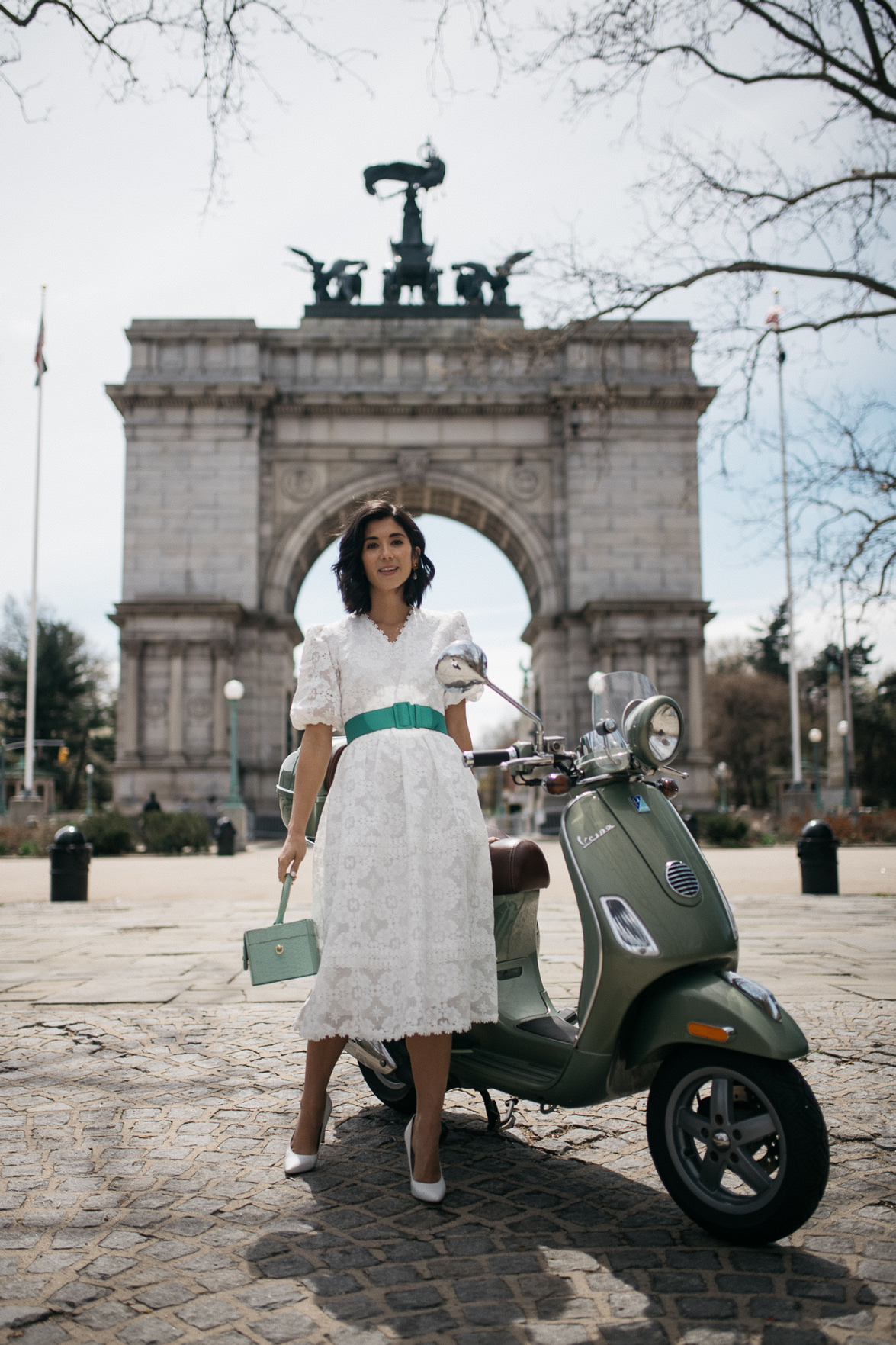 Photos by Carter Fish // Vespa on loan via my sweet friend Alex Dickerson (thank you!!)