4
minute read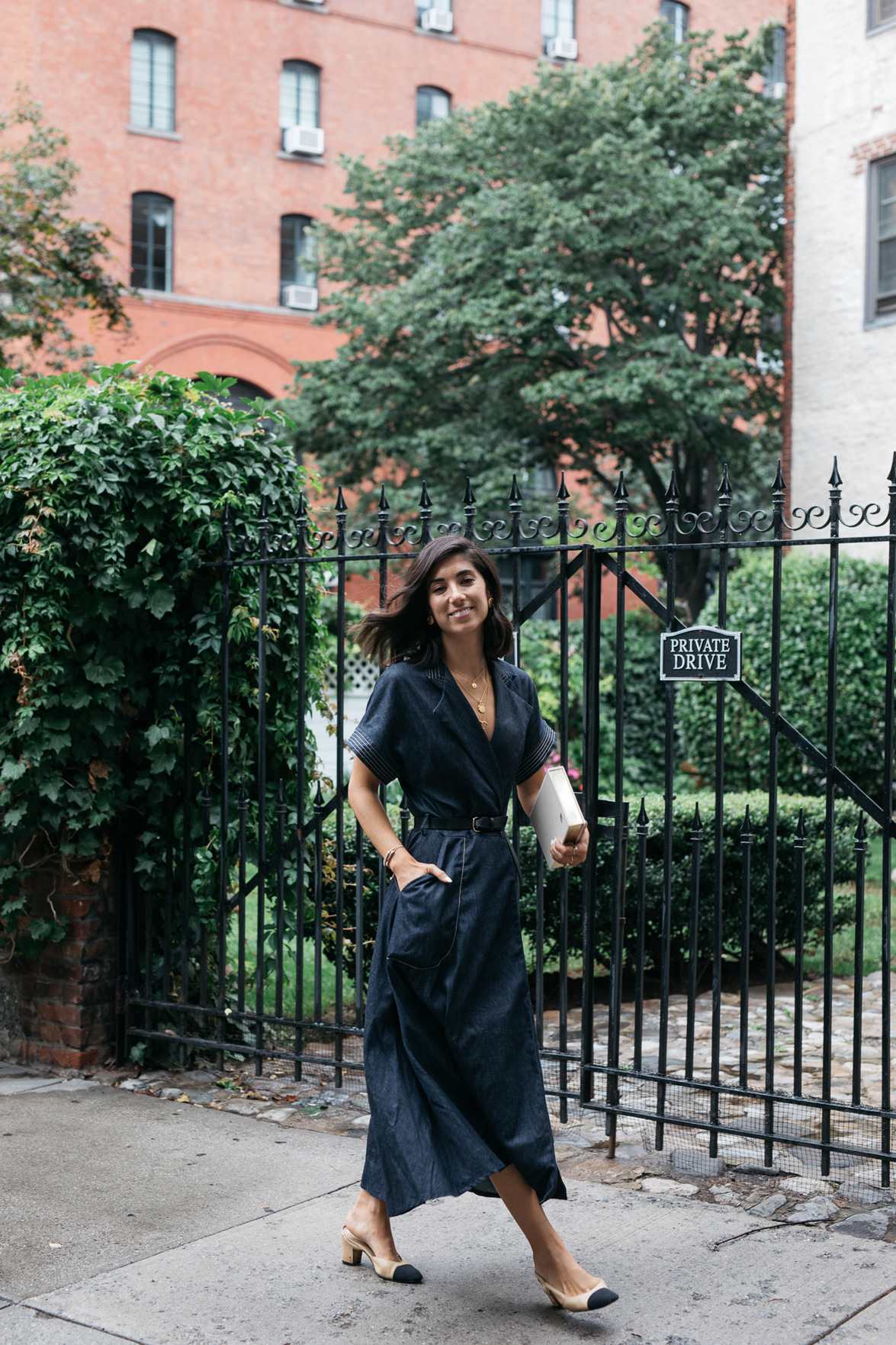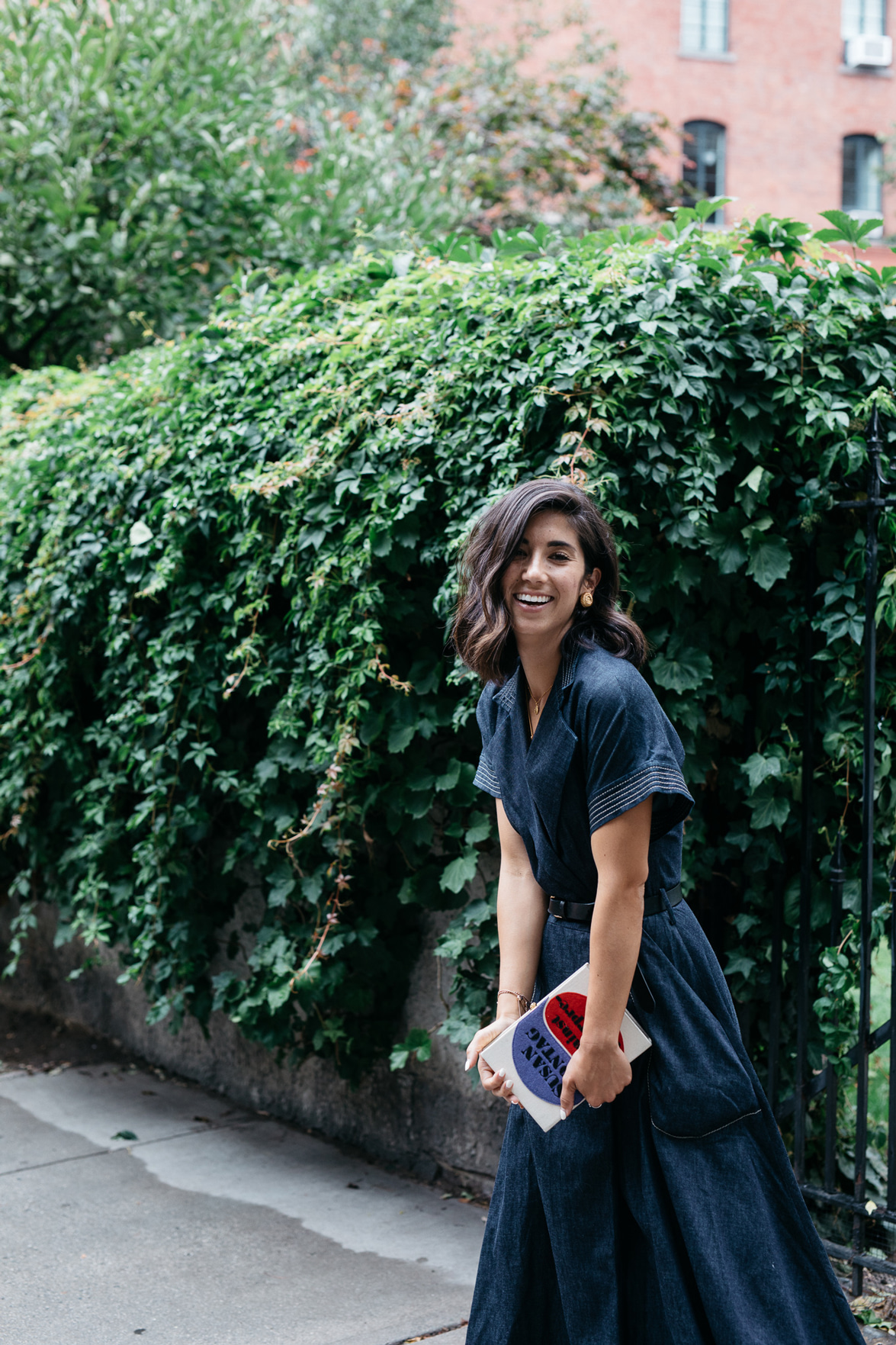 Oh, what a week!
It's been a rollercoaster over here -- with lots of full day shoots and little down time in between, which is admittedly, just the way I like it. That said, your Friday Favorites are coming a day late, so I hope you already have your weekend coffee in hand and some AC blasting (I certainly do!). Let's dive in!
ONE // Meghan Markle and Me -- Who Wore It Best?
The other day, when I was boarding the bus to head out to Montauk with the Cynthia Rowley team, my friend Lex sent me a DM with a photo of the Duchess of Sussex. Her message with the photo was: "Aren't you wearing the exact same outfit right now?!" I couldn't help but laugh -- we basically were! I had the denim, midi Martin Grant dress you see here, Meghan, of course, was in Carolina Herrera, for the Sentebale polo match in Windsor, but side by side, basically duplicates. Naturally, this begs the question, who wore it best?
TWO // Sachin + Babi beaded bag
I don't know about you guys, but I'm switching up my summer bag routine from straw and wicker to all things beaded. The more vintage looking the better. And this little number from Sachin + Babi is all I want to grab when I head out these days. Plus, it comes in so many different colors -- the emerald is high on my list.
THREE // How Goop's haters made Gwyneth Paltrow's company worth $250 million
Love her or hate her, she's got one damn good business model. This quote sums it up best:  "Her business depended on no one ever being able to be her. Though I guess it also depended on their ability to think they might."
I recently saw this here in the city and practically had goosebumps the entire time. The archival footage is incredible and all the interviews are very candid and raw, plus the editing is hauntingly beautiful -- just like his work. Highly recommend seeing it.
Speaking of your watch list, I recently started HBO's Sharp Objects, with Amy Adams. AND I'M HOOKED. No surprise there though -- it's directed by none other than Big Little Lies's director Jean-Marc Vallée and the soundtrack is amazing -- already have it fired up on Spotify.
SIX // Is this group of islands the next "Iceland" destination?
Spoiler alert: I'm going at the end of August, so I'll let you all know!
SEVEN // What border officials actually think about Trump's zero tolerance immigration policy
A heartbreaking and eye opening read. My favorite part: "On a conference call with a border patrol officer and his cousin, an editor at a local El Paso publication, they both agree "we have lost our focus on humanity." The officer tells me a story of a four-year-old boy crossing the border alone and running up to him, grateful he's made it across. As the officer turned the child over to officials, he held back tears. He knows the chance of the boy ever seeing his family again is slim. "His mom either sent him alone so that he would have a chance at a better life, or she's already crossed over and is living undocumented and will be unreachable, but maybe she's in the system. With up to 99 percent of asylum cases at El Paso being denied, it's unlikely these two will end up together."
I recently asked in an Instagram post whether you guys preferred a certain polka dot dress or a yellow dress and the overwhelming amount of comments in support of the yellow dress leads me to believe I just need more yellow in my life. Looks like I know what I'm shopping for this weekend.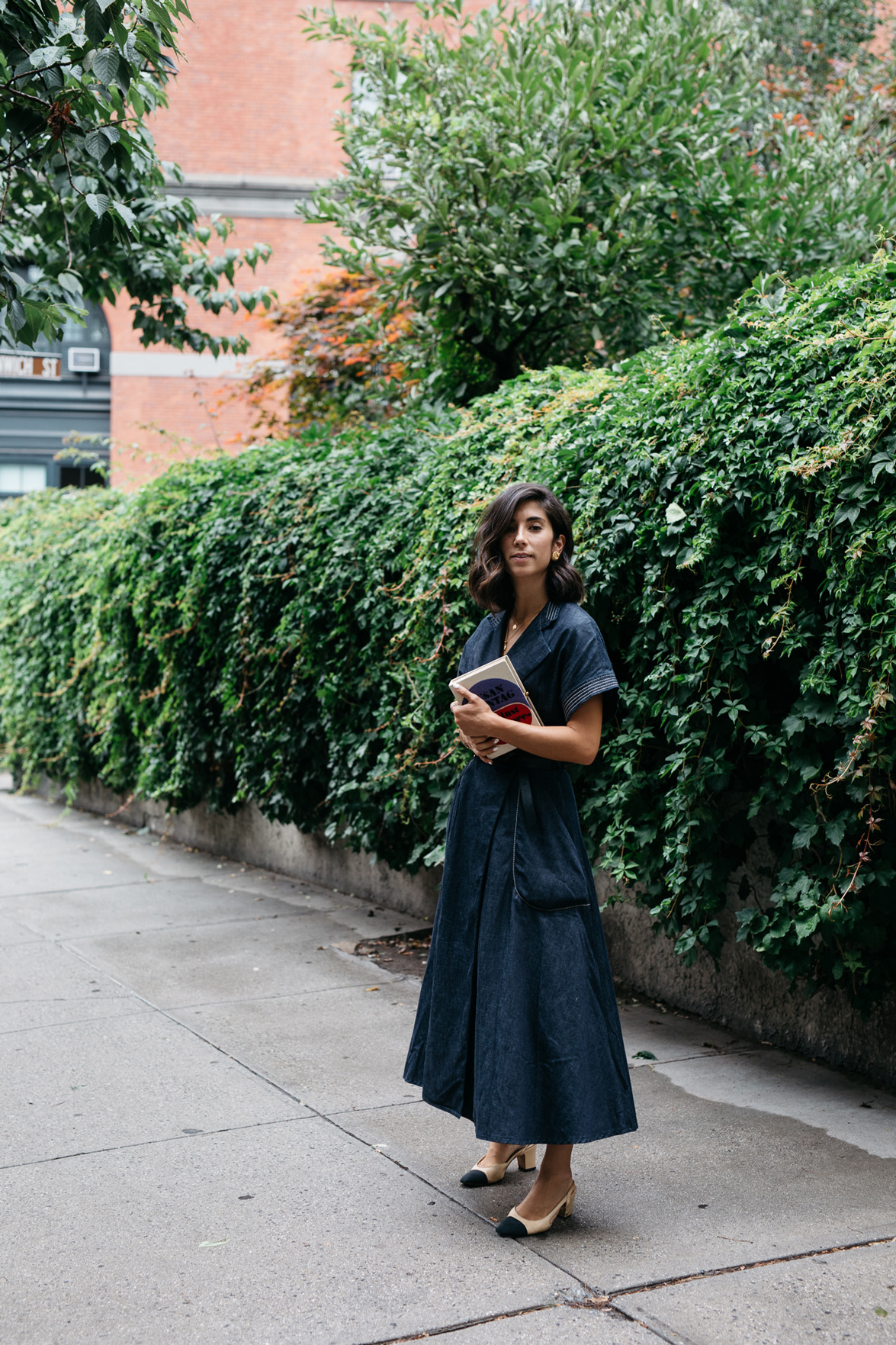 OUTFIT DETAILS: Martin Grant dress (sold out, but this Stella McCartney version is really similar and on sale!) // Olympia Le-Tan clutch // Chanel slingbacks (snag these -- AMAZING condition at The RealReal!) // Missoma necklaces