3
minute read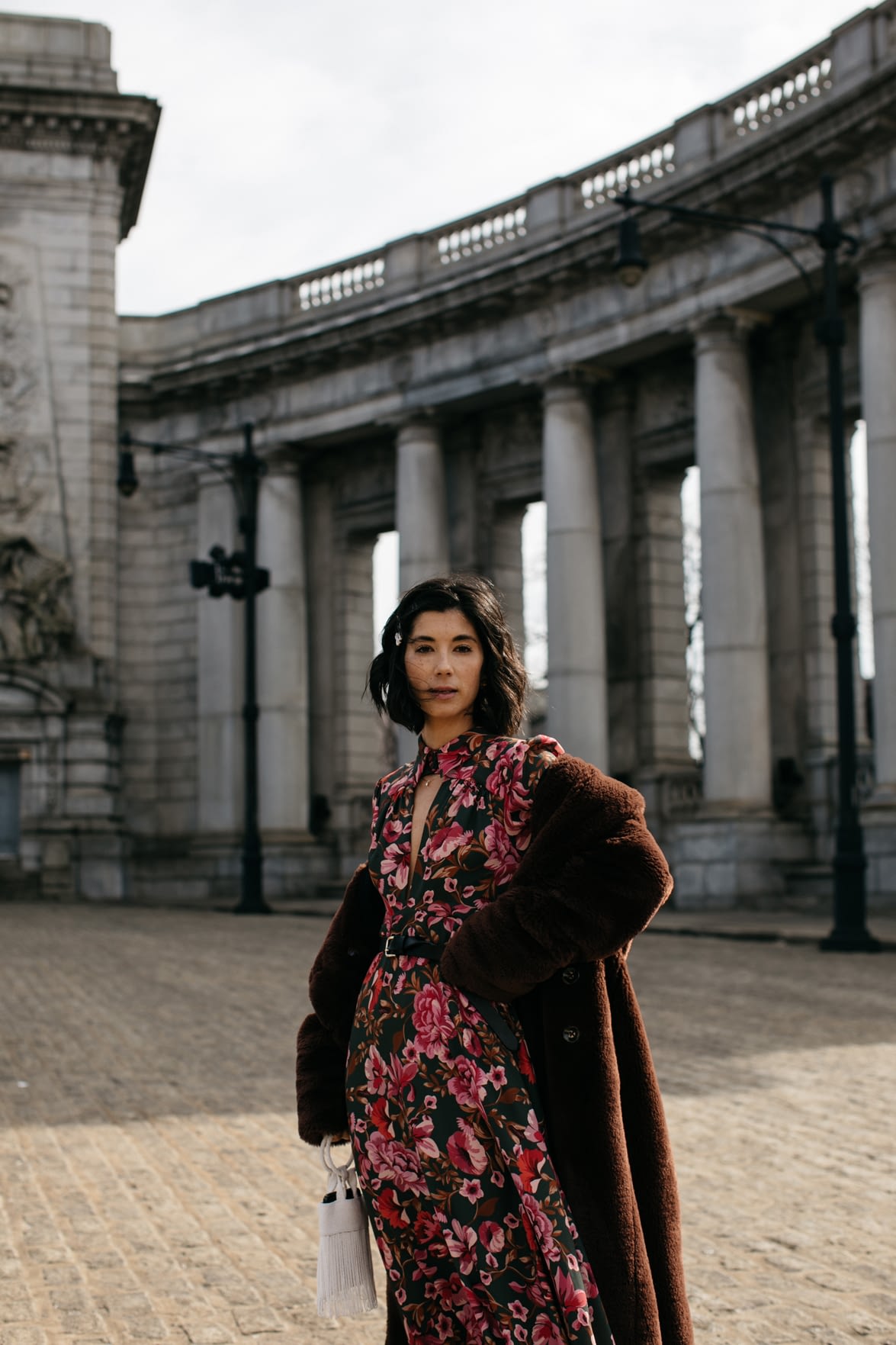 OUTFIT DETAILS: Fame & Partners dress (via Rent the Runway) // Some Days Lovin' coat (via Rent the Runway) // Nine West heels (gifted) // Sachin & Babi bag (gifted) // Anthropologie pearl barrettes (sold out, but I have my eye on these)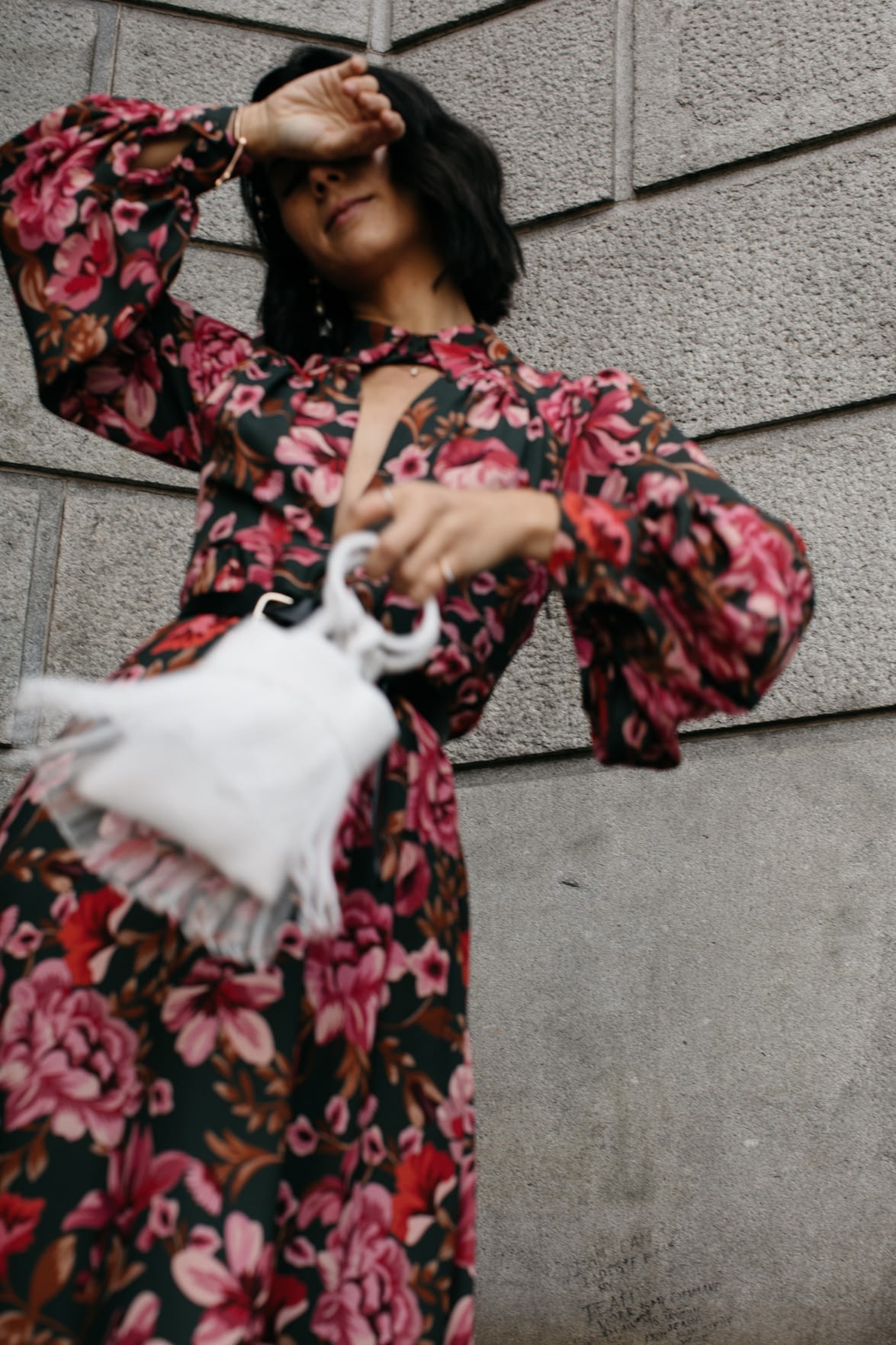 Happy Friday! 
Admittedly, it's been a minute since I've shared a Friday Favorites round up. Life has gotten a bit crazy the past few weeks with the move pretty much taking over our lives. Truth be told, it's still a mess here at our apartment and I'm just now getting the pieces in order to get a custom closet built. Until then, I'm living in piles of clothes, handbags and loner shoes (because I can't seem to find their mates when getting ready in the morning).
This weekend, we're doing a HUGE round of organization and cleaning out. My main project includes sorting my current closet into a temporary organization system until the main closet gets built and taking lots of measurements of the room so I'm ready for my appointment with The Container Store on Monday.
Hopefully, we can squeeze in a date night or two somewhere in there as well, since the weather is turning around to be quite spring like right now in New York! Hallelujah!
I was having a conversation with a close friend the other day who made a seemingly innocent yet harsh comment about someone else's acne in passing. Now, given how well I know this friend and how much she herself champions the idea of challenging beauty standards (across size, race and gender identification), it hit me pretty hard (even though she wasn't talking about me) and it made me think how deeply ingrained some idealized versions of beauty really are. She and I talked about it at great length and while she and I both know she didn't mean anything nefarious by it, it still begged the question of why we assume certain elements of beauty to be the "norm" and others not. As someone who will likely never have "perfect skin," I'm currently pushing myself to see the beauty in that, too -- a notion that I think this video so beautifully captures.
TWO // Grace's essay about being true to yourself
As always, another great candid and honest read from my good friend, Grace. Lots to relate to in this piece!
THREE // Stephanie's master closet!
Since I'm on the hunt for all closet inspiration related images, most of my open browser tabs right now have images of  shelves upon shelves of shoes and bags and Stephanie's closet? It's giving me all the right inspo vibes!
Lots of new faces and lots of policies to read up on from all of them. Here's everyone who's running so far (Republican and Democrat) for president in 2020.
FIVE // 18 of the best true story movies to watch this year
Bookmarking: Rocketman (about Elton John), A Beautiful Day in the Neighborhood (about Mr. Rogers) and the as of now untitled movie about Fox News chairman and CEO Roger Ailes, who resigned in 2016 following allegations of sexual misconduct.
Given that I have a black thumb, I need all the help Jess can give me! This is a great guide if you're venturing into becoming a green mom soon.
SEVEN // That college admission scandal explained
First read this. Then watch this for a laugh about it.
Getting so excited about my upcoming trip to Marrakech next month! We just booked El Fenn -- a stunning artist run boutique hotel -- and I'm busy planning out the rest of our stay. If any of you have recommendations, I'd love to hear them!