5
minute read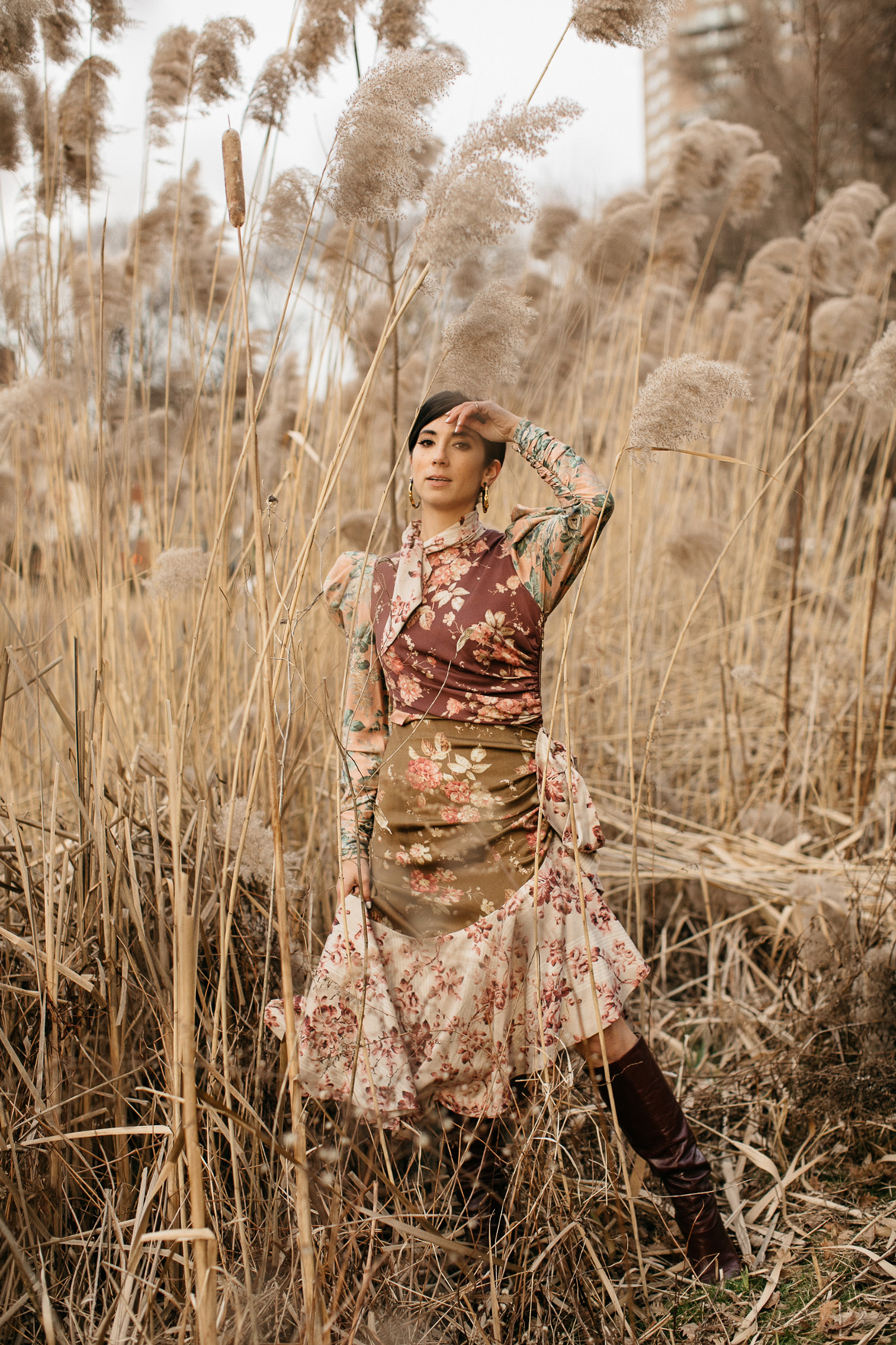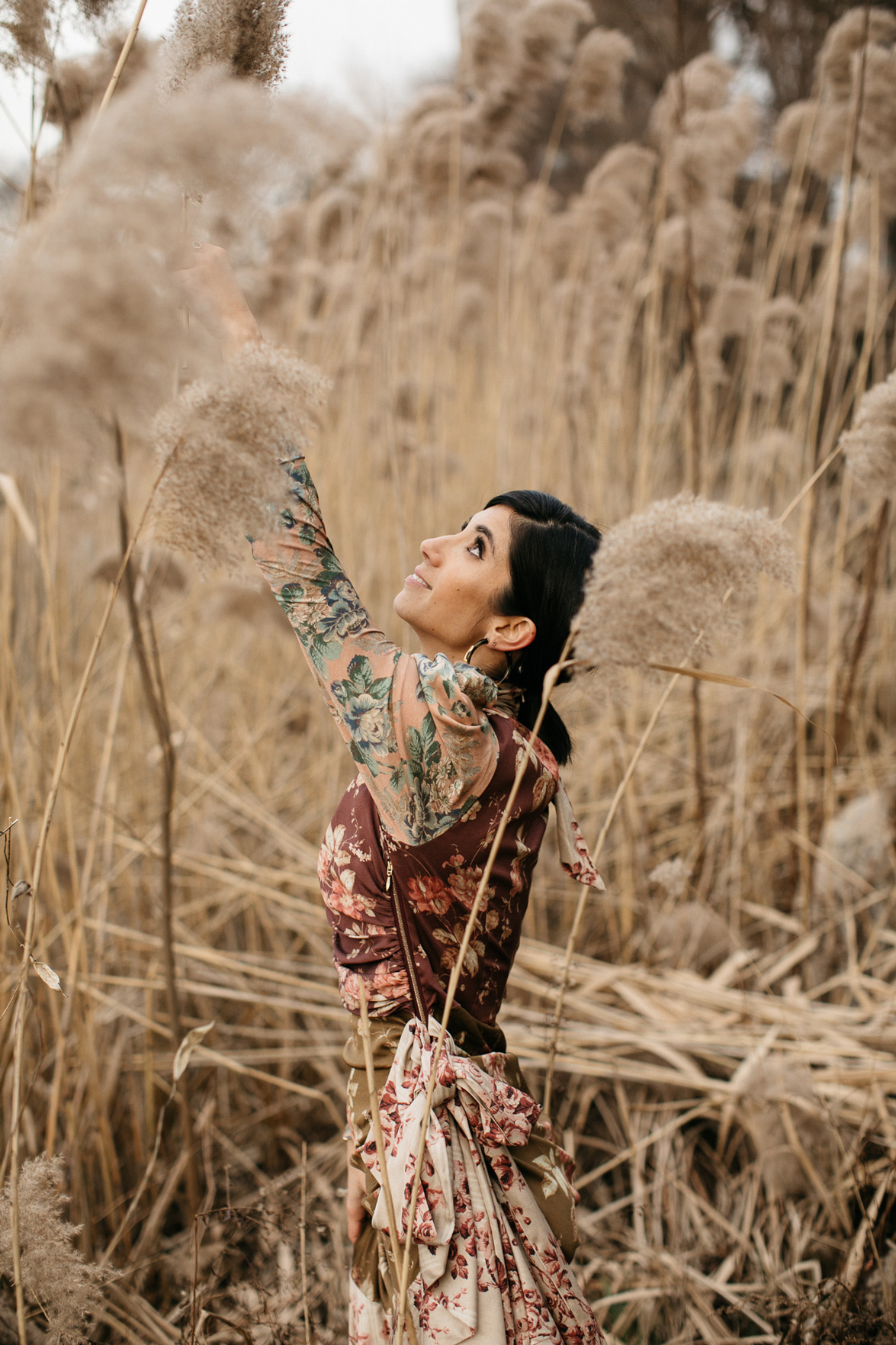 Don't mind me, just having a Grey Gardens moment over here.
The truth about these photos: we actually almost gave up before we began! I had rented this Zimmermann dress (details about the rental service below) and had visions of shooting it at a certain historical site here in the city, only to be refused entry once we arrived because Lydia had a suitcase with her (apparently they have rules against checking bags that large). Long story short, it was below freezing outside and we were running out of daylight -- fast. On our Uber ride back into the thick of Manhattan, we quickly pivoted and chose to shoot at the Conservatory Gardens in Central Park. At first, I was slightly hesitant I was going to love the vibe of Central Park in the midst of winter, sans snow, but I fell for it -- HARD.
There's something so somber and serious about it -- in stark contrast to the summer and fall months, when it's brimming with people and life and color -- Central Park takes on a whole new coat when winter falls. It's very still -- hypnotically still -- like someone waiting to exhale a really large sigh. And lonely. But it's a beautiful lonely -- does that make any sense?
Once we started snapping amongst the textures -- dry, dormant grass, grey, brittle tree branches and the silvery halo of your own breath suspended in the air -- I was instantly reminded of a long forgotten garden somewhere. Perhaps something straight of Grey Gardens perhaps? I like to think Little and Big Edie might approve.
Anyway, just goes to show, that sometimes the happiest of accidents can still happen, even when you're freezing and denied entry somewhere for too large of luggage.
Enough rambling from me though -- here's your weekend reading! Apologies for this going up a day late. It's been a crazy week, in the best way possible! Hope it's been a good one for you too!
And as always, thank you for reading and your sweet comments here! It means the world to me.
ONE // How we can support other women
Absolutely loved this post that Jess shared earlier this week -- an interview with our fellow blogger babe Chinae Alexander -- on how we can truly better support other women. Bravo, ladies.
TWO // Women of sizes 0-28 share their daily affirmations 
It's official, I'm going to listen to this every morning now.
THREE // R.Kelly has been reportedly dropped by Sony Music
If you're like me, you might have already binge watched the Surviving R.Kelly documentary series. And if you're also like me, you're absolutely blown away, disgusted and angry about it. There are now rumors he's officially been dropped by Sony Music -- let's hope so.
FOUR // 6 easy ways to be more eco-friendly in 2019
Don't panic -- these are all SUPER easy and you can start them all today.
My friend Hitha is probably one of the smartest people I know, so when she says she has 5 must-read articles you should check out to inform yourself -- I can't click over fast enough. She's sharing them all in a weekly newsletter -- be sure to sign up!
SIX // My new rental obsession: Armarium
As I mentioned above, this Zimmermann dress is available to rent for a several day period from Armarium -- a new designer rental service, similar to Rent The Runway, but offering the likes of Johanna Ortiz, Marchesa and Simone Rocha. Granted, rental prices are a steep and they don't offer a membership service (yet anyway) but I think for REALLY special occasions or shoots, it's definitely worth it!
SEVEN // My new fitness obsession: Fithouse
Let's keep the obsessions going: I recently signed up for Fithouse a boutique studio here in the city that specializes in all types of group classes. At $189 a month, you can get unlimited HIIT, barre, yoga, toning and sculpting classes -- all at one studio, instead of 20 different ones! I'm really loving it so far!
EIGHT // How Alexandria Ocasio-Cortez is using her wardrobe to SAY something
You all know I have a major girl crush on U.S. Representative Ocasio-Cortez and I love that she's maximizing all the impact she can, even down to the clothes she's wearing. When someone questioned her choice of red lipstick and hoops for her swearing in ceremony, this was her response via Twitter:
"Lip+hoops were inspired by Sonia Sotomayor, who was advised to wear neutral-colored nail polish to her confirmation hearings to avoid scrutiny. She kept her red. Next time someone tells Bronx girls to take off their hoops, they can just say they're dressing like a Congresswoman."
Mic drop.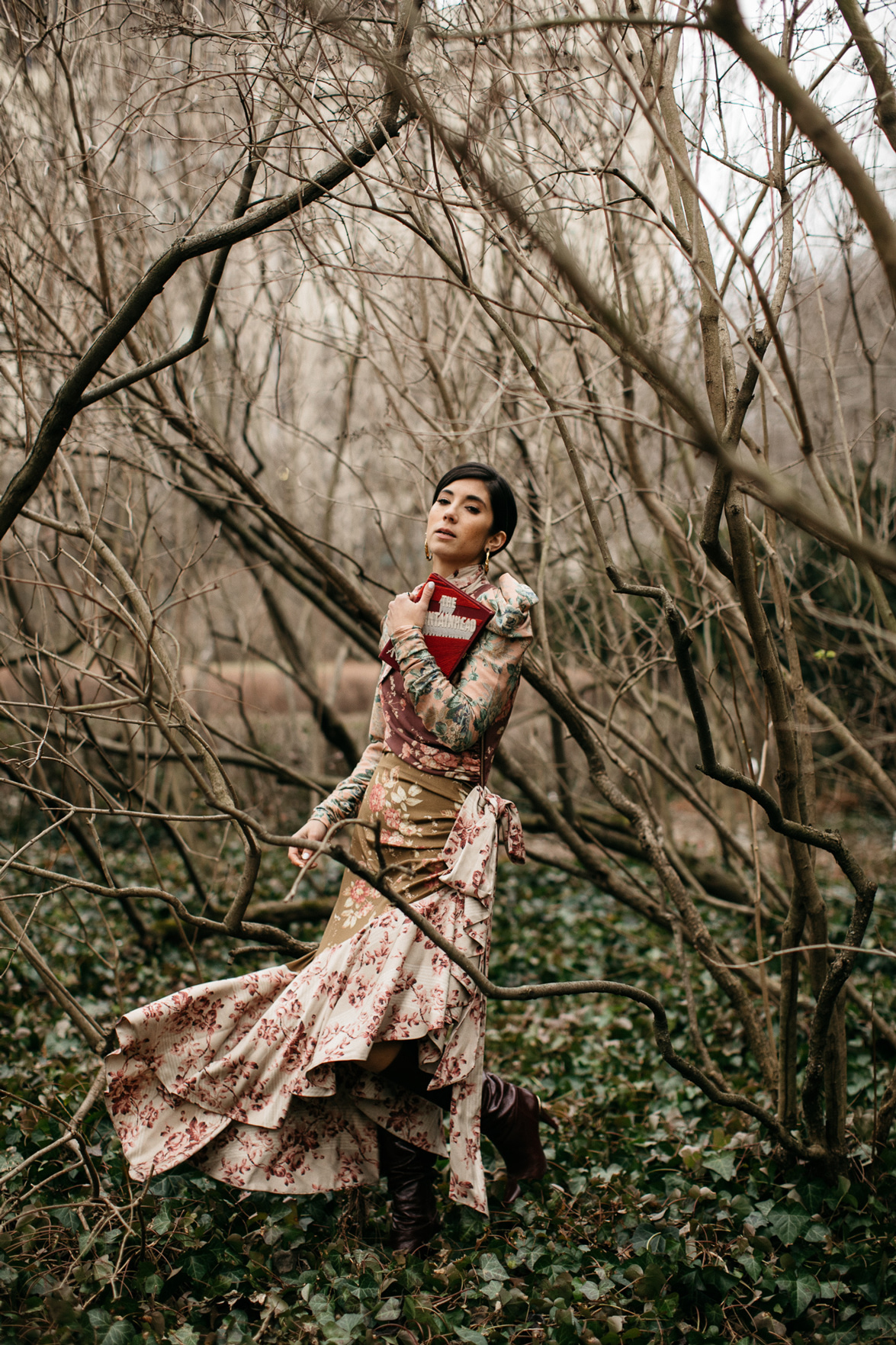 OUTFIT DETAILS: Zimmermann dress (rented via Armarium), the dress is on sale though here // Michael Kors boots (sold out, but similar style here) // Olympia Le-Tan clutch