3
minute read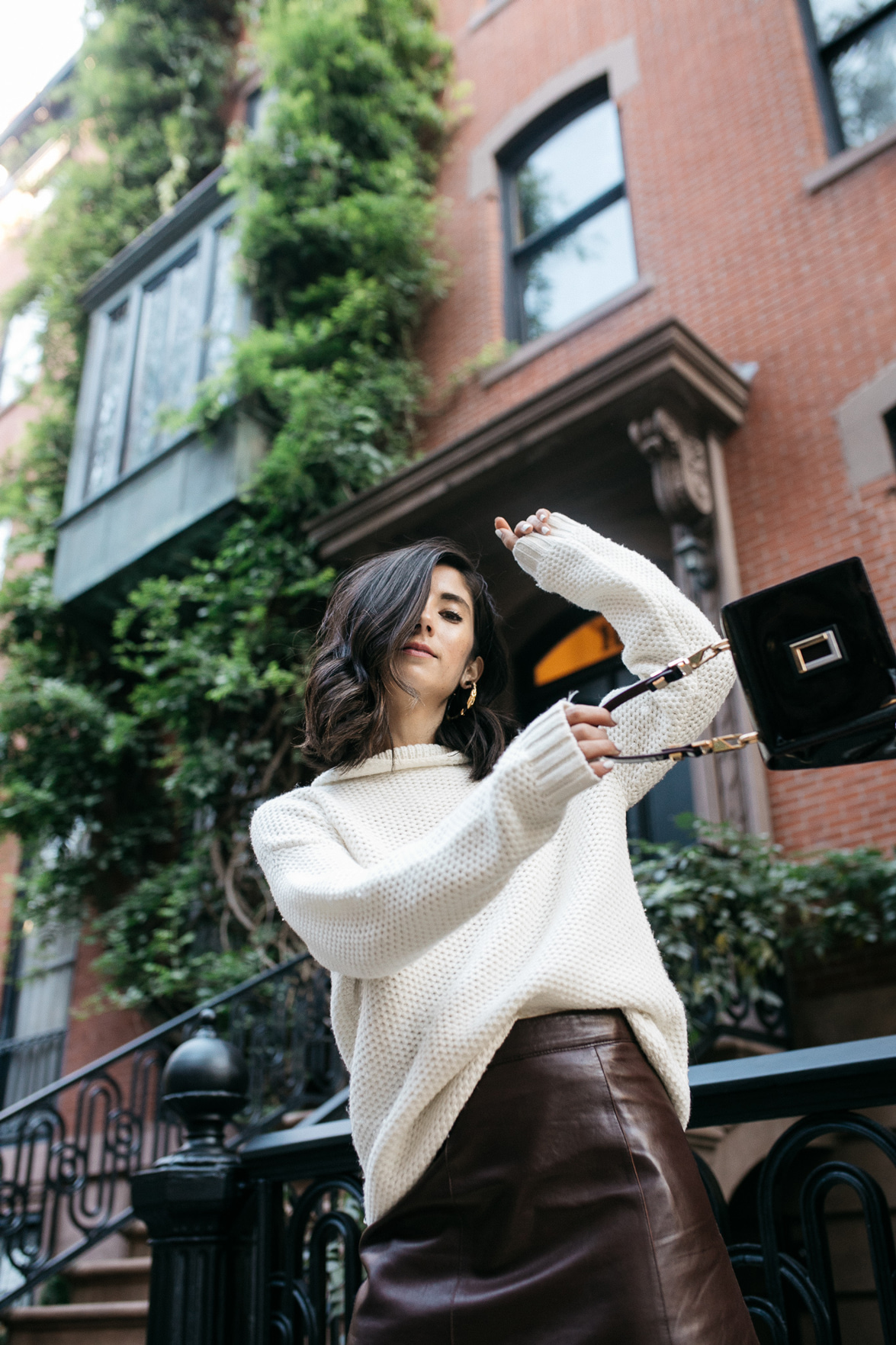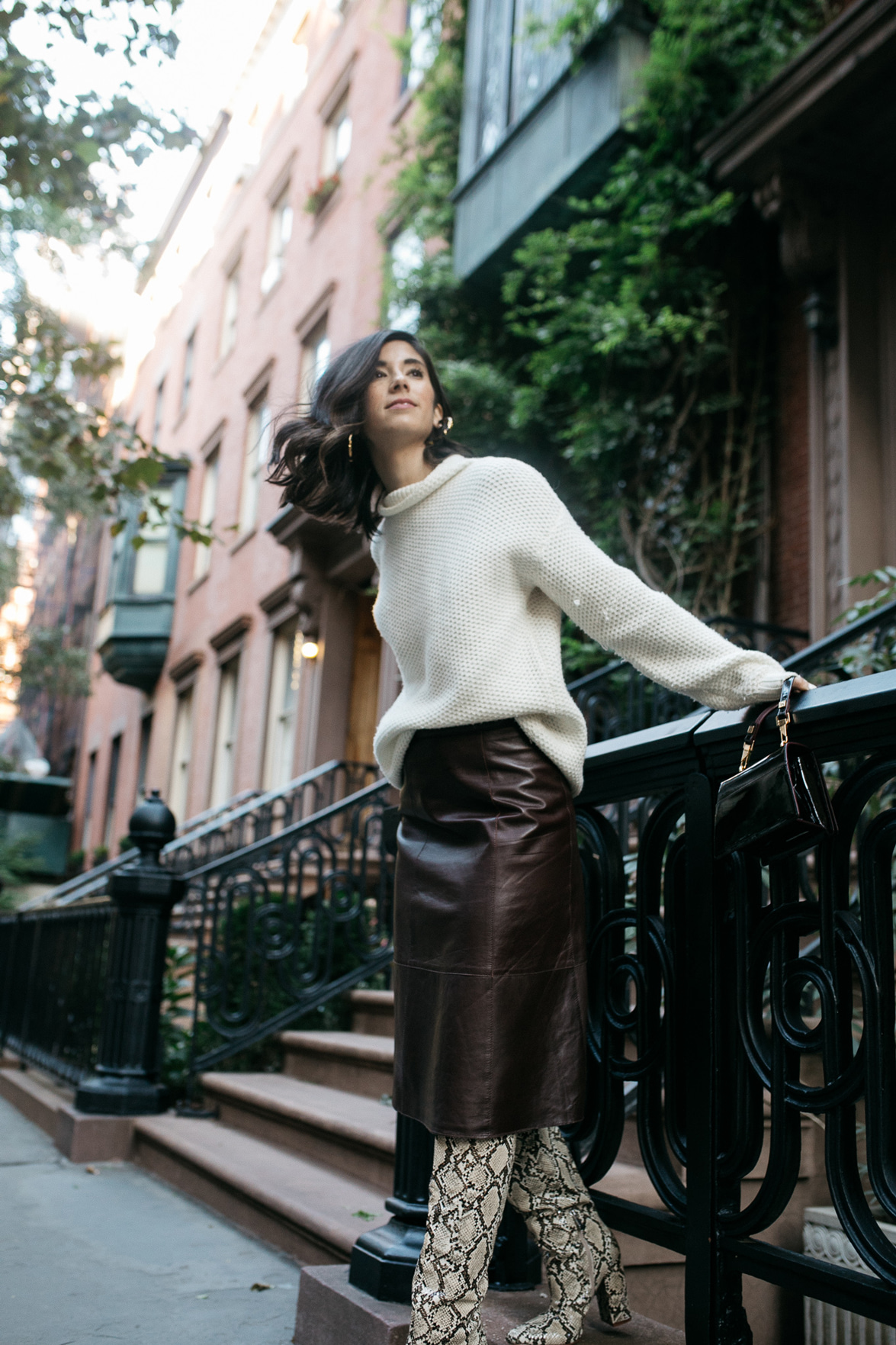 And just like that, fall was out the door and winter came rushing right in.
It's funny to me that Lydia and I shot these photos only just a few weeks ago, when the temps were brisk enough to warrant a sweater and boots -- only to look outside my window today to see melting snow everywhere. Dear New York gods -- what's the big idea?! Can't you let a girl enjoy her new fall staples just a little longer without having to worry about sidewalk salt ruining half of them?!
This week has been a whirlwind, but I'm starting to feel like a broken record when I say that -- every week for the rest of the foreseeable 2018 will likely feel like a whirlwind. We got back from Madrid Tuesday night and I was slammed with deadlines the minute I set foot in my apartment. Definitely not complaining -- busy is my happy place -- but with the holidays practically here and another trip coming up this weekend (to Vancouver!), I'm already trying to figure out ways to pull all-nighters again. Spoiler alert: Grandma can't hang. So I'll be enjoying some much needed downtime and catch up this weekend, before I pack my bags again on Sunday. If I have any Vancouver locals reading -- send me your recs! I've only been to town once before so I'm excited to be back!
Enough rambling from me though -- let's dive right into this week's Friday Favorites:
ONE // Michelle Obama, the Oprah interview
A legend interviewing a legend. Doesn't get much better than that. And let's also talk about Michelle's killer white dress, corset belt combo that's basically giving me LIFE.
TWO // 20 Vogue editors share their ideal travel outfits
I'm taking notes, are you?
THREE // How to set social media boundaries in dating
Loved Grace's post about knowing your limits and your partner's limits to social sharing. Definitely can relate!
FOUR // The Gift Guides of all Gift Guides: goop
Spoiler alert: there's an entire village you could buy and sneak under the tree for someone this year. An ENTIRE VILLAGE. (Smacking forehead now.)
FIVE // Resource guide for helping those affected by the California fires
A great roundup of all the ways you can help out the families and firefighters in California right now.
SIX // Loved this two-piece set on Mary!
Excuse me while I add to my online shopping cart.
SEVEN // Alexandra Ocasio-Cortez is demystifying Congress one Insta Story at a time
Are you guys following her yet? She's among the wave of new Congress members joining in January and she's officially the youngest too -- 29! Her Insta Stories have been so eye-opening to the whole process of joining Congress and what seemingly happens behind the heavy curtain.
EIGHT // GO FOLLOW THIS IG ACCOUNT NOW: @jessronagrooming
Here's the quick run down: she's a dog groomer who films her clients in slow motion, set to music. Pure gold that is guaranteed to make you smile. Why didn't I think of this?!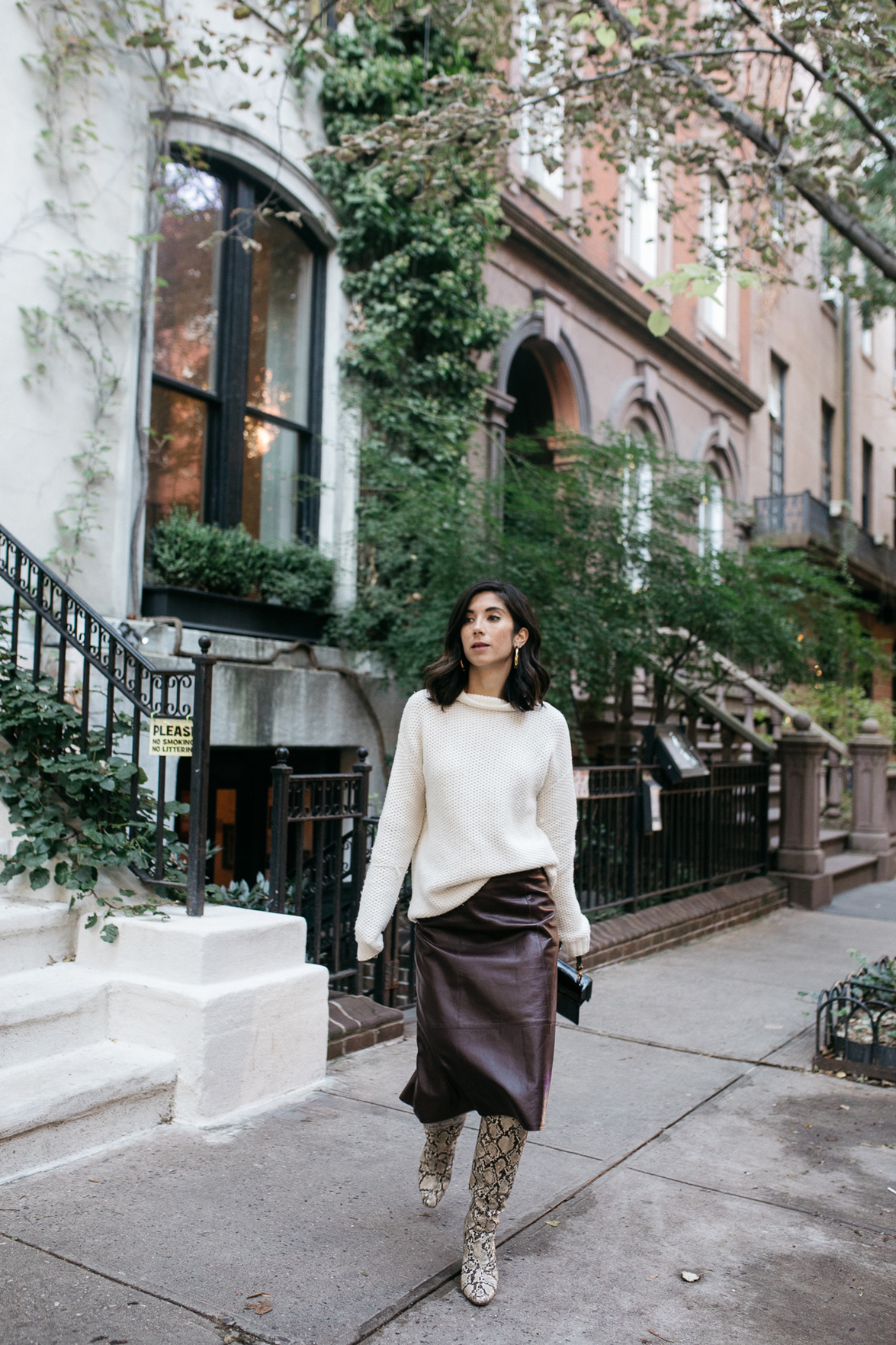 OUTFIT POST: Aether sweater // Sezane skirt (gifted) // Zara boots (similar style here) // Luana bag (gifted, similar style here)
]