11
minute read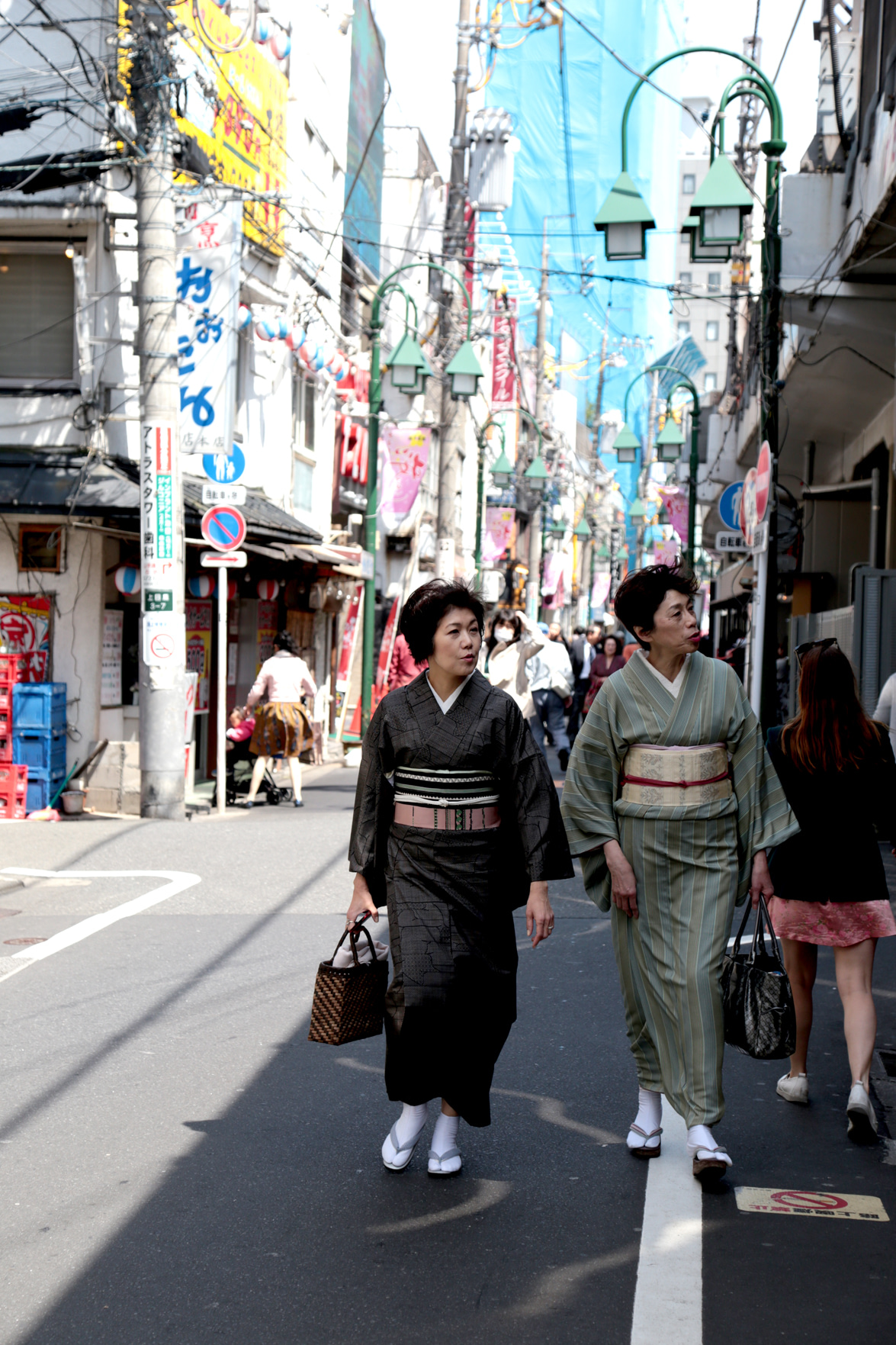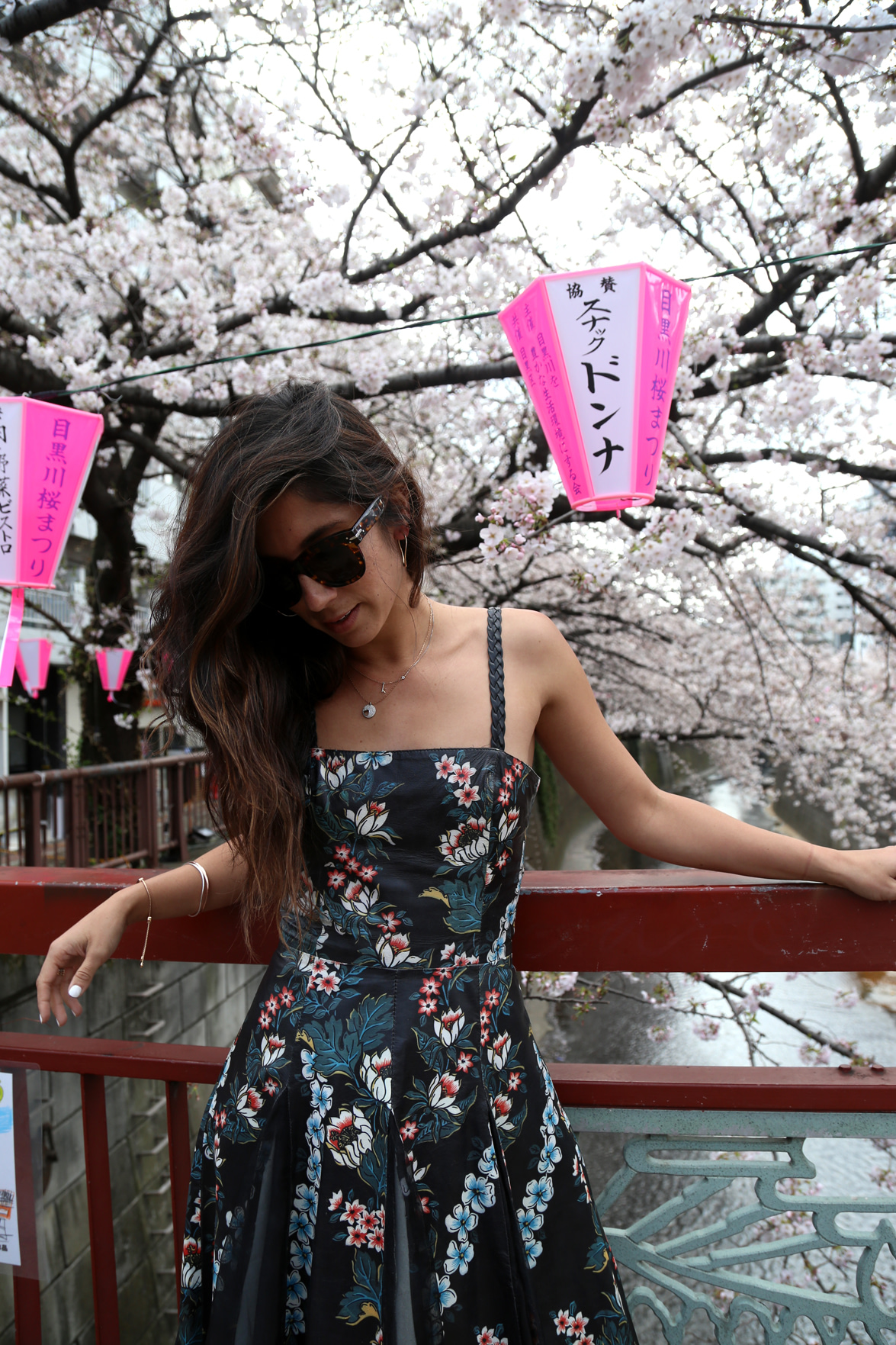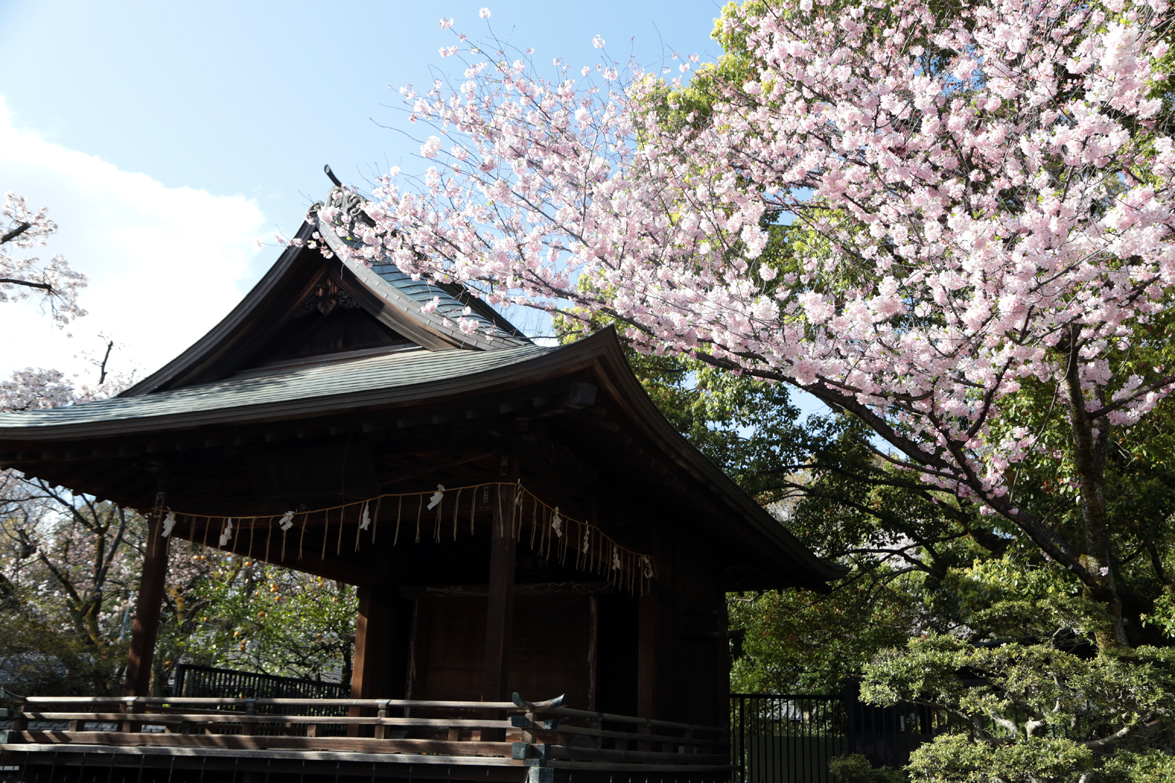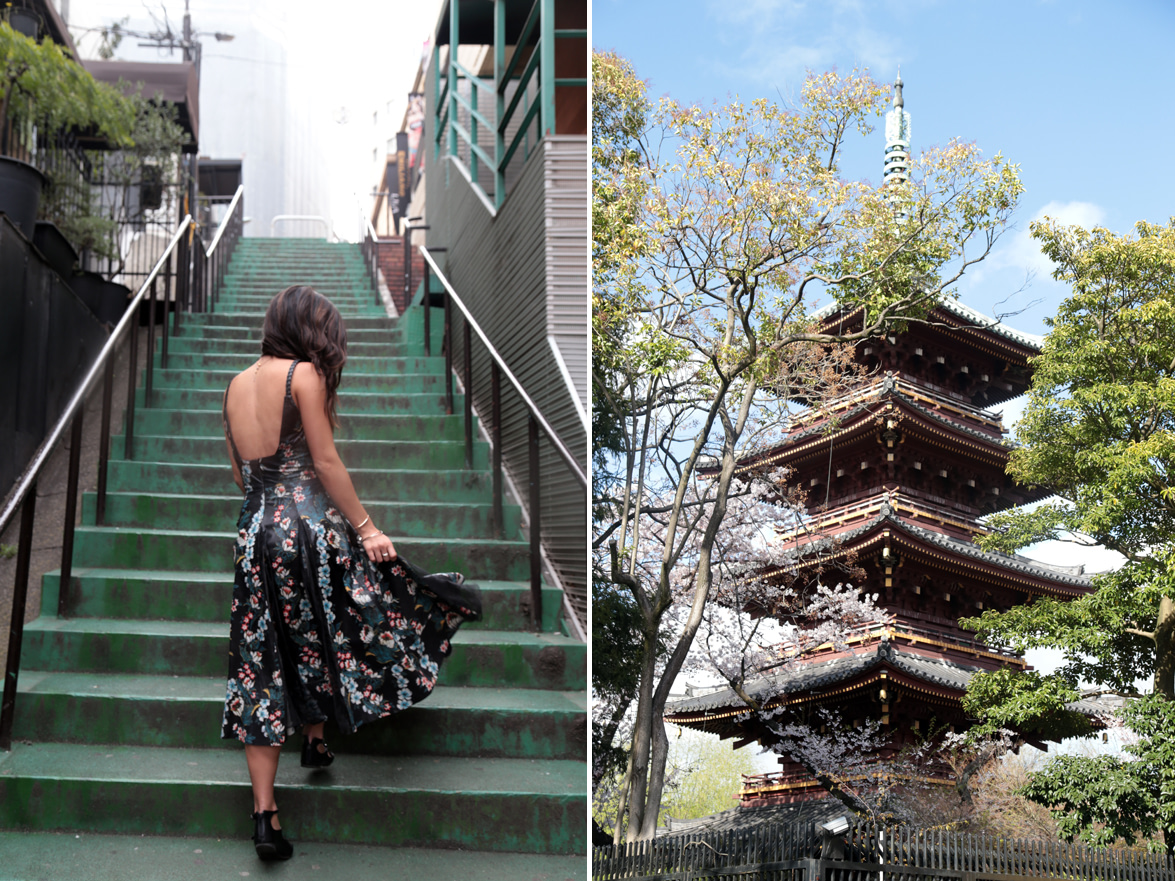 A few years back, my good friend Heather and I were chatting about dream trips -- places in the world we had been dying to see. At the time, she and I had just gotten back from Turkey and loved every minute of being immersed in a culture so unlike our own -- so much so, that we were craving something crazier and even further away for our next international trip together. That's when the idea of Japan was planted, particularly for Sakura, the annual cherry blossom festival in early spring. Admittedly, at that moment, it felt like a pipe dream -- a lovely idea to think about but so far out of reach. Fast forward a few years later, and with both us living in New York and in desperate need of a cultural getaway, we decided it was time to finally pull the trigger. We're not getting any younger, right?
After having spent 2 weeks in Japan, I can definitively say this was one of my favourite trips. Ever. The country. The people. The balance of city and nature. The food. God, the food. The culture. It was a dizzyingly intoxicating trip -- with so many firsts, lots of laughs and many moments where I just couldn't believe I was actually there.
Granted, this was my very first trip to anywhere in Asia, so to say I was feeling a bit overwhelmed with the planning process is an understatement. But luckily, we both had so many close friends (and you dear, readers!) to help us out along the way. So without further adieu, here's a step by step guide to Tokyo, the first leg of our trip.
BEFORE YOU GO...
Let's get a little housekeeping out of the way first, shall we? If you're planning a trip to Japan yourself soon, make sure you're aware of these things first.
Japan Railway Passes: Generally speaking, navigating Japan via the subway and rail system is pretty easy, as long as you have Google Maps handy (more on wifi later) and you're comfortable asking train attendants for help when you need it (every train attendant we chatted with, while their English was minimal, was extremely helpful, to the point they'd write out instructions for us). Since we were planning on heading from Tokyo to Kyoto and a few spots in between, we were told by many folks to go ahead with a Japan Rail Pass, the easiest and fastest way to get around the country. Make sure you purchase your train pass a few weeks before hand, as they take a while to ship.
Pocket wifi: I cannot stress this one enough. You will need pocket wifi and luckily, you can arrange this before you even land in Japan. Wifi devices are pretty ubiquitous (as in a lot of hotels will offer them) but I recommend booking yours in advance online and picking it up at the airport once you arrive. We flew into Narita Airport and found our pocket wifi booth at the post office located inside the airport itself. Within 5 minutes of opening it up, we had pretty fast, decent wifi connection from the very start of the trip. Just make sure to charge it each night as the batteries will wear out fast. Your phone bill will thank me later.
Don't be overwhelmed if you don't know the language: Granted, this one took me a while to get over, as I generally don't like traveling to a new country if I'm not extremely comfortable with more than a handful of phrases. But Japanese. Whew! What a beautiful but difficult to pronounce language! In general though, there's a good deal of English on most signs (especially in Tokyo) and as long as you make an effort with a few phrases (like "arigato" for thank you and "konichiwa" for hello), you'll be fine. By the end of the trip, I may have also been a bit bow happy, as everyone bows to each other out of respect.
Google Translate will be your best friend: If there was ever a time in my life that should have been an ad for a Google product, this was it. We used Google Translate pretty much every day, at every meal (you can literally take a photo of written text and highlight which portions you want translated!), and there may have even been a moment where I had to run into a pharmacy with "anti-histamine" translated for the pharmacist. Download it before you go.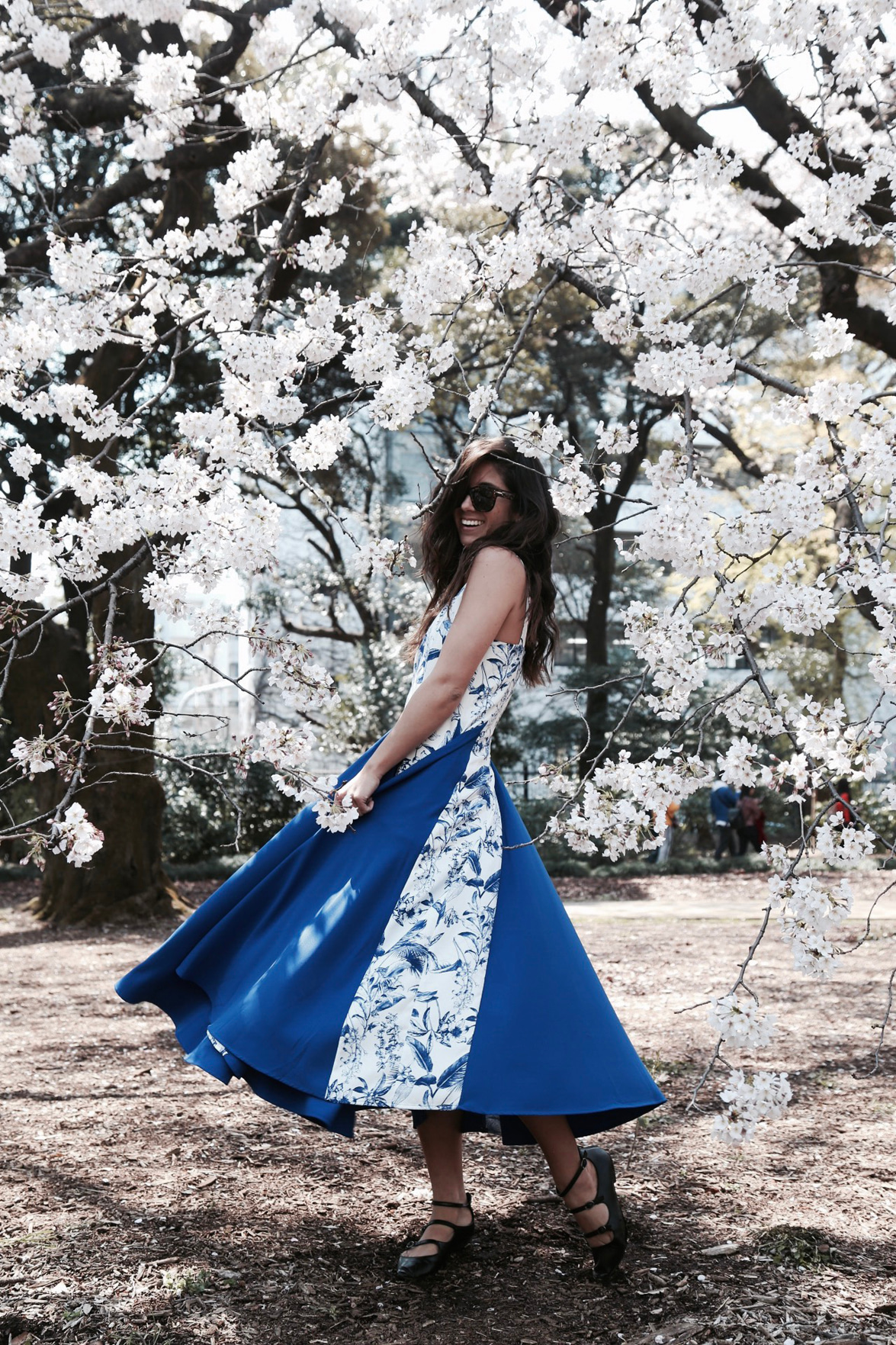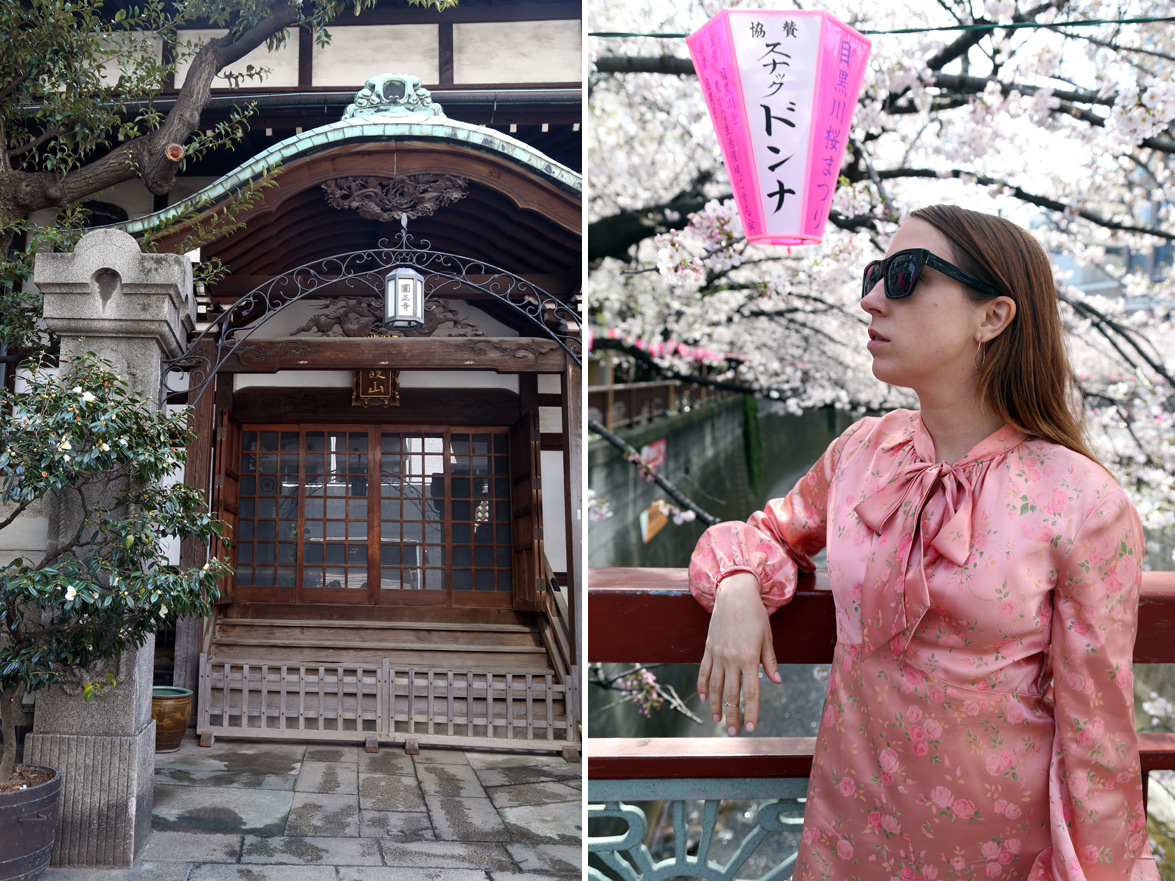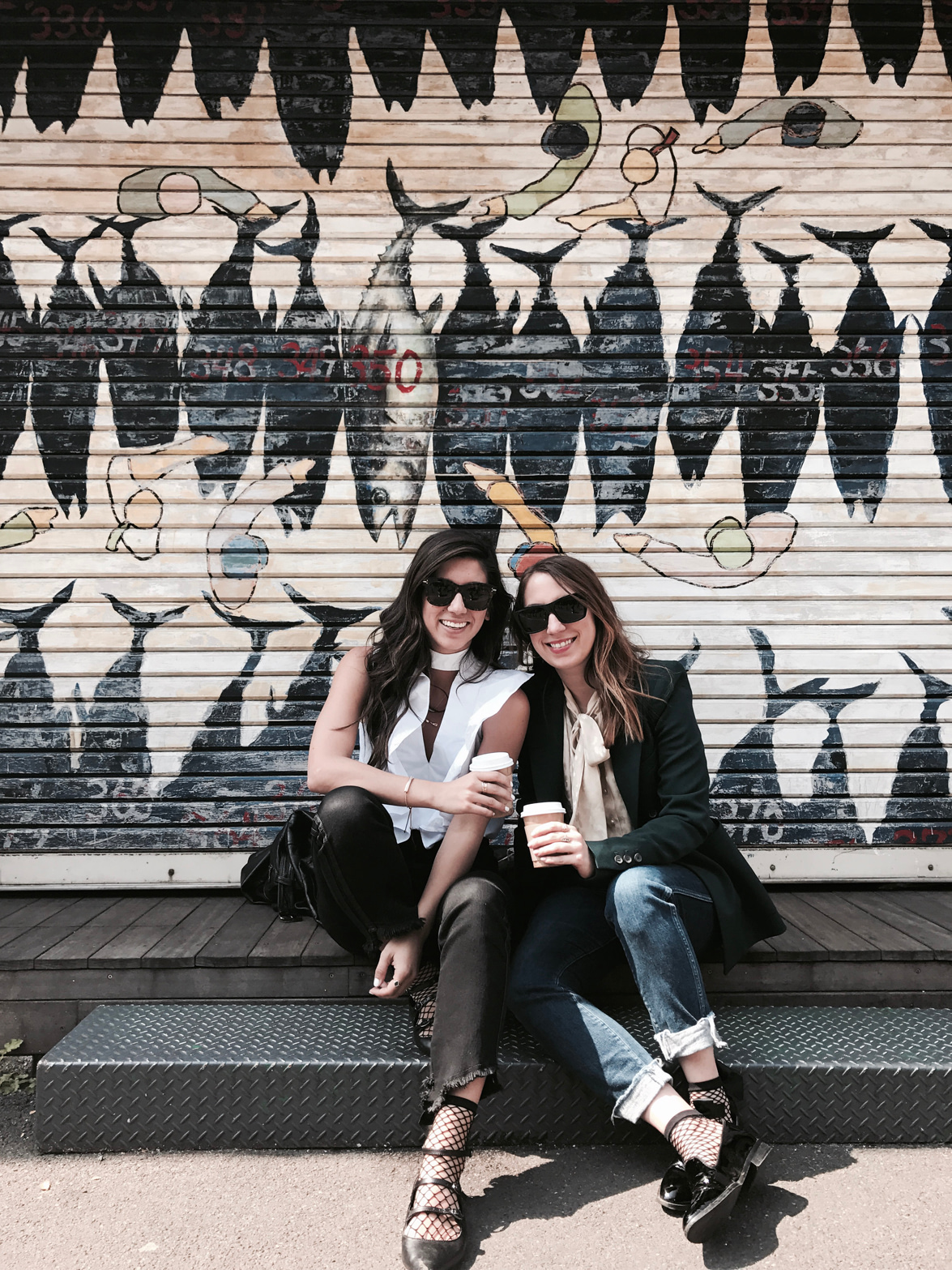 WHAT TO DO/SEE (for cherry blossom recommendations, scroll down):
Harajuku: Perhaps the most obvious of spots, we swung by this district on our first day in town. The shops and the crowds are definitely worth a visit, but if you can, make sure to swing by on a weekend. Since we didn't have any weekend days in Tokyo, we missed out of a lot of the students who typically make up the Harajuku fashionable crowd.
Imperial Palace: Home to the Imperial Family, the Imperial Palace is supposed to be stunning for cherry blossom sightings. However, learn from our mistake and don't go on a Friday (when the grounds happen to be closed). Also, if you can manage it, book a tour group in advance for better access to certain parts of the palace.
Mori Art Museum: Stunning contemporary art museum in the Roppongi district. We swung by here on the same day we visited the Google office (they're in the same building and Heather happens to work there). The views up top are incredible and we managed to see the N.S. Harsha exhibit.
Hedgehog Cafe: Granted, this was more at my request than Heather's, but if there's one thing folks in Tokyo love, it's a good kitschy cafe. The minute I heard there were actual cafes with hedgehogs you could hold, I was sold. Just a heads up though, lines can be long and we eventually had to give up. There are plenty of other niche cafes to choose from though, including maid cafes (like Schatzkiste, the one we went to) and cat cafes, where you can literally hang out with, yep, you guessed it, cats.
Pet shops: While we're on the subject of cute, random animals, pop into a pet shop if you can. You'll see the likes of owls, monkeys and yes, more hedgehogs. One of my friends back home has a pet hedgehog. I was really surprised when she told me that she feeds it cat food. It seems unusual but it does make sense, as hedgehogs need protein in their diets to help them stay healthy! If you've got a pet hedgehog of your own, or want to tempt some into your garden, then you might want to consider purchasing some cat food. There's a list of the best ones here to make sure your prickly friends are happy. So cute!
Nakameguro: Whenever I travel somewhere new, I love picking out the area that I would most likely live in if I lived in that city. Nakameguro is that area for me. The cafes, the boutiques, the restaurants and the apartments. All darling. A good friend of Heather's had recommended we check out the vintage shop J'Antiques in Nakameguro and I'm so glad we did. There's a pair of Yves Saint Laurent flats there that are still haunting me to this day. It's like What Goes Comes Around, but with a Japanese curation flair.
Shopping in Ginza: While we're on the subject of shopping, hop over to Ginza for your luxury designer fix. We didn't necessarily find anything to splurge on but I loved seeing the mothers and daughters in matching Gucci outfits. Like full on matching Gucci track suits. I'm not kidding.
Kabuki theater: After heading to the fish market (more on that later) super early in the morning, we hopped over to Kabuki-Za, a traditional Kabuki theater (where yep, all actors are men, including female roles). The theater itself was stunning to see and they even offer affordable translation devices so you can follow along (much like you would during the opera).
Robot Show: If there's one thing you cannot miss when in Tokyo, it's the Robot Show. Trust me. It's the most delightfully weird thing you'll ever sign up for and I would do it again in a heart beat. And that's all I'll say about that.
Photo booth arcade: OK, so there's a bit of theme here: Tokyo is a bustling, urban, sprawling city that really loves delightfully weird experiences. Case in point: photo booth arcades. While we didn't get a chance to try one out, I highly recommend you make time for it! It's like a Snapchat filter dream on steroids. It really made me want to get photo booth hire Coventry for my wedding. Photo booths are so much fun and they create memories for life!
Tsukiji Fish Market: We originally tried making it here around 2am, which is the when the line forms for the tuna auction each day. Alas, jet lag had a different idea for us so we just rolled in around 8am to the main fish market instead. There are a lot of vendors to see here, down lots of alleyways, so make sure you give yourself ample time to just explore! And try sushi for breakfast from one of the many father/son duos you'll undoubtedly pass along the way.
Mario Kart: Again, we didn't get a chance to try this, but it sure was fun to see folks out on the street doing it! It's just as you might have guessed. You essentially rent go-karts to drive around Tokyo, dressed as characters from Mario Kart. If I were to go back, I'd be Toad.
Itoya: Picture this: 9 floors of all stationary goodies. Think pretty paper. Pens. Origami figures. I picked up a lot of postcards here but could have easily spent hours here just wandering around.
Tsutaya: Absolutely loved this book store. Apparently it's a chain, but it's a great source for indie Japanese magazines.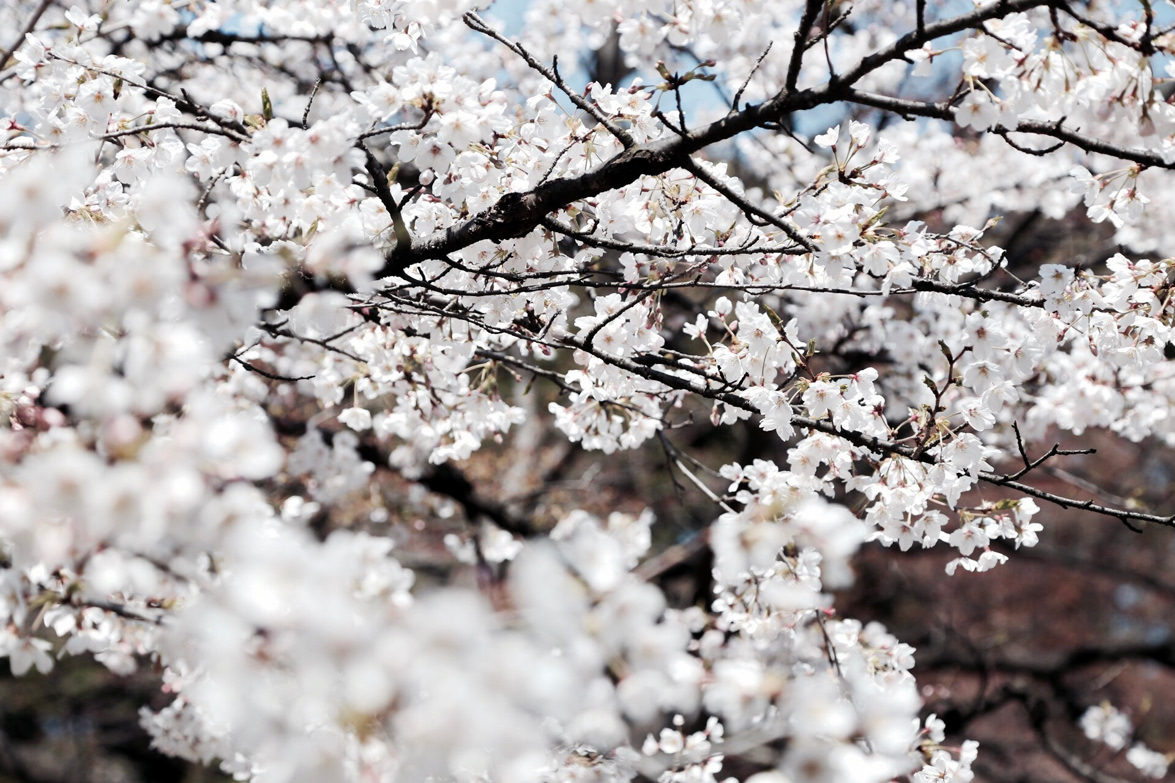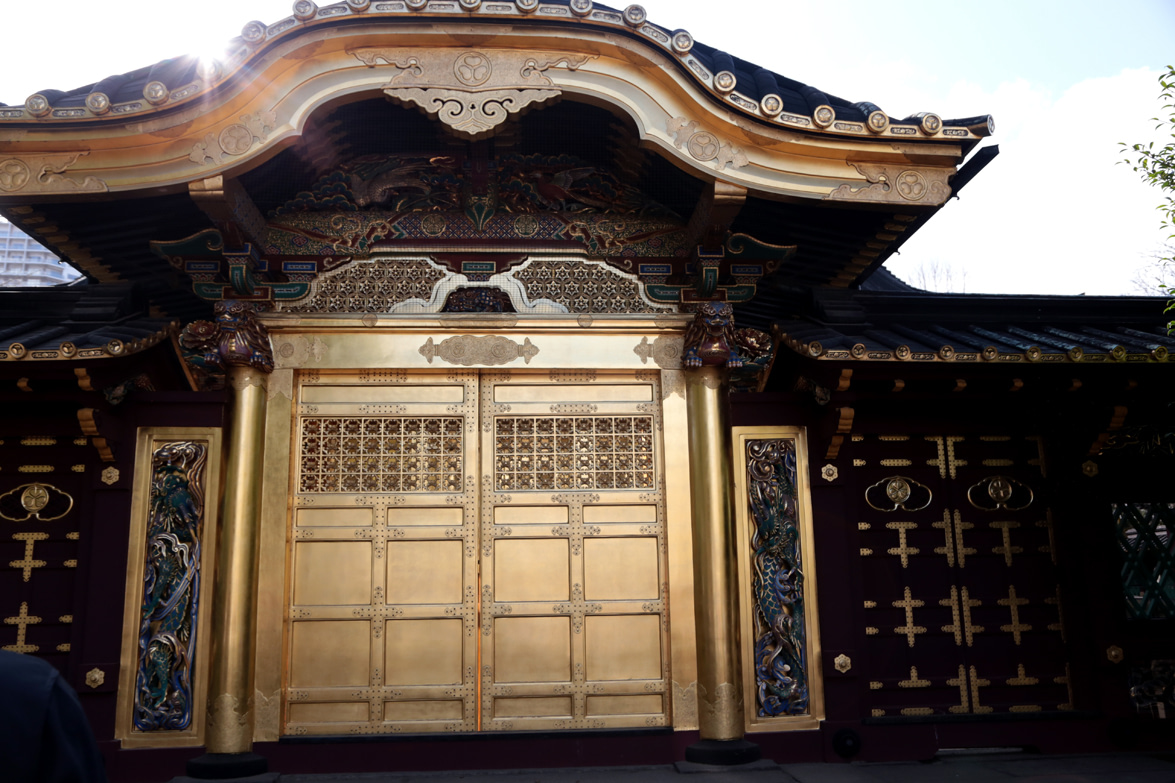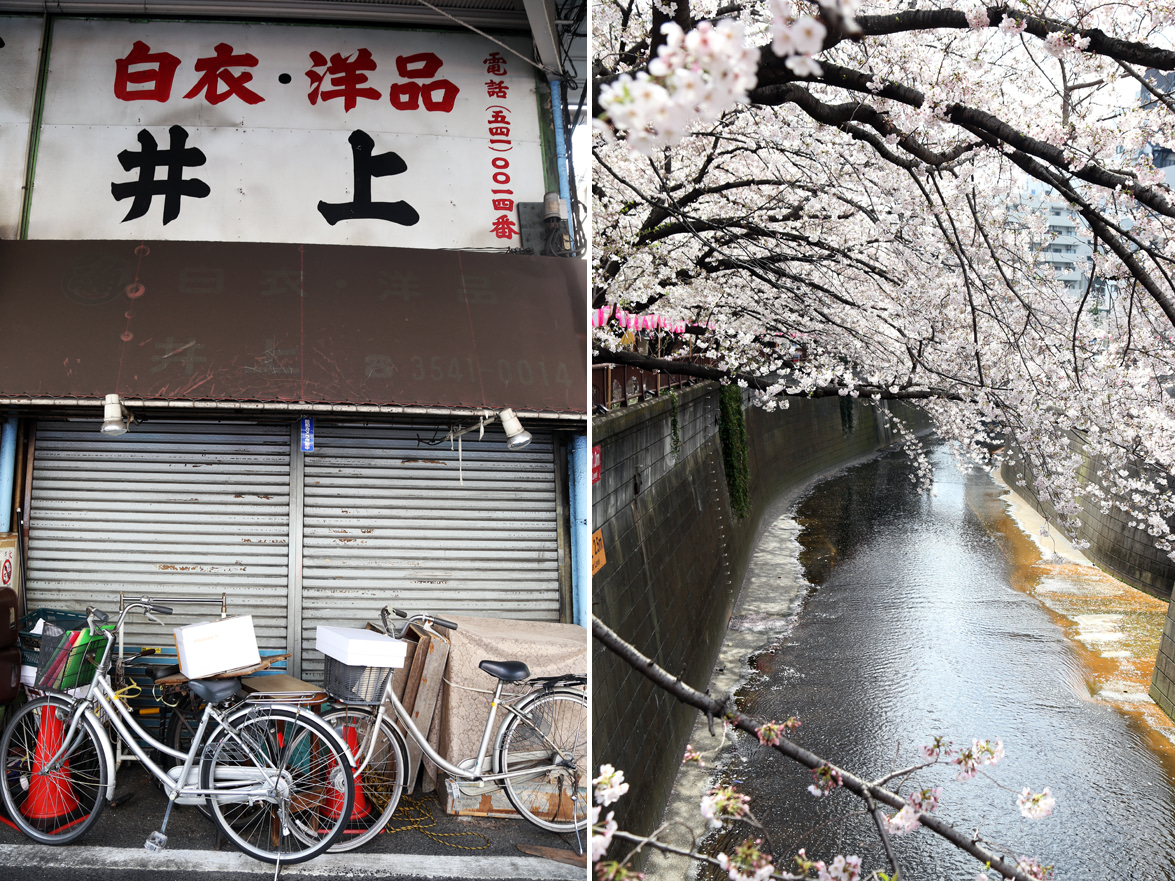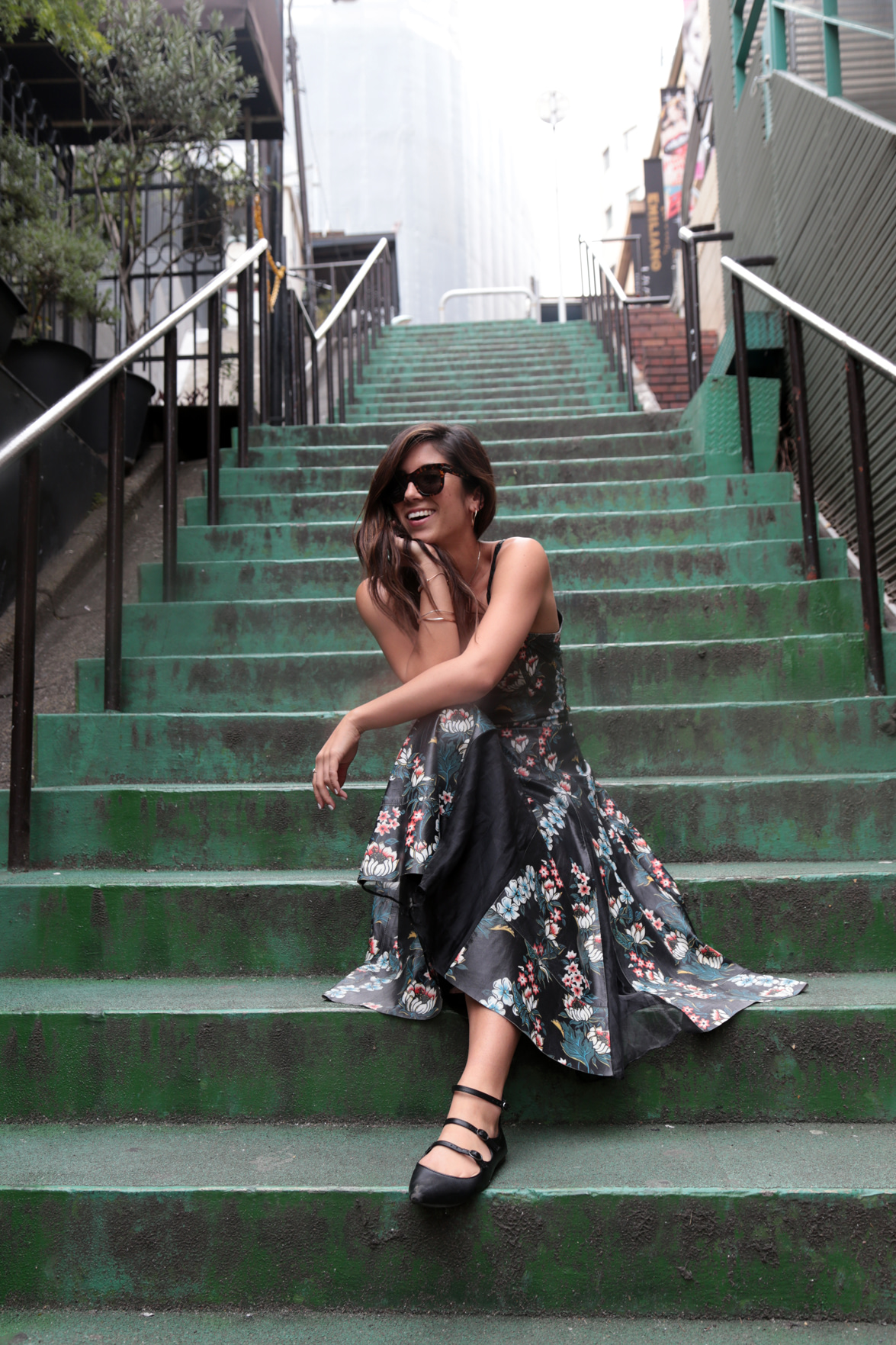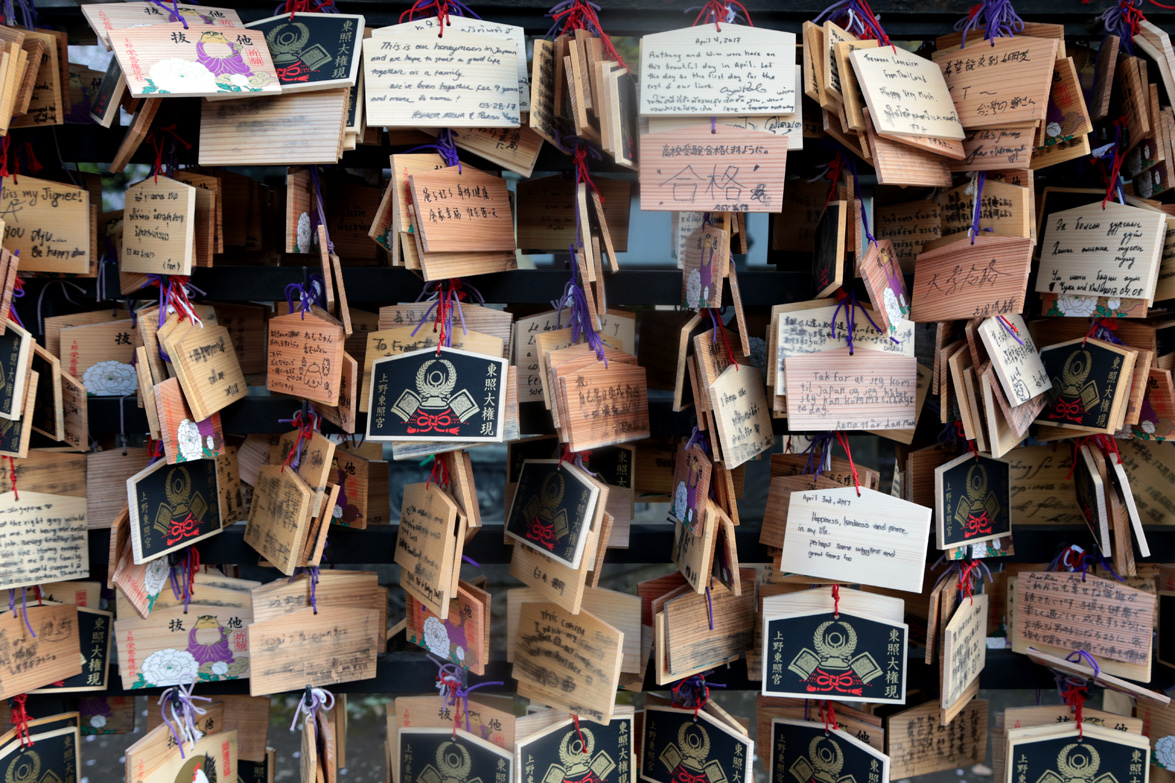 WHERE TO EAT/DRINK:
Ichiran: Well, we came. We saw. We ate TONS of ramen. Interestingly enough, we thought we would spend most of our meals drooling over sushi, but ramen ended up being our guilty pleasure and the fact the VERY first ramen place we went to happened to be AMAZING, we went multiple times. They're also open 24/7 (perfect after a long night at the Robot Show or hopping around Golden Gai) and you get to order everything from a vending machine.
Tatsunoya: This was a close favorite of ours, too when it comes to the ramen game. We hopped in for a casual lunch and were excited to see they even have a location in Brooklyn.
Golden Gai district: A must-see for a night out in downtown Tokyo, Shinjuku. It's a grid of alleyways, filled with tiny, niche bars, each one with a different theme, like an Alcatraz-themed one or a leopard themed one. They're all pretty small, roughly about 5 seats per bar, but the idea is to hop around for the evening, trying a few. Speaking of which, going down any commercial alley at night is quite a sight. Normally they are coated in neon signs from outside these bars and restaurants, and it does look quite dazzling.
ANA Intercontinental Hotel: This came highly recommended by a fellow New Yorker, now living in Tokyo himself (thanks Duke!) who said we needed to stop by here for a boozy, late teppanyaki lunch.
Park Hyatt Hotel for the New York Bar: If you're like me and are obsessed with the movie "Lost in Translation" then the New York Bar is probably already high on your Tokyo to-do list. We stopped here on our third night in town when we were craving a bit of home -- and the New York Bar hits all the right notes of the Big Apple. Strong Manhattans, a jazz trio playing while you overlook all of Tokyo and a mean steak.
Gonpachi aka the Kill Bill restaurant: Alright, here's another movie favorite and while we didn't actually get to stop here, we were dying to see it! Apparently, it's not the actual restaurant made infamous by the scene with the Crazy 88s, but it inspired it!
Yakumo Saryo: This was a special lunch reservation for us as we saved it for Heather's birthday! It's a bit outside the city, so be prepared for a longer cab or subway ride, but the decor and the service is incredible. Modern and traditional fusion, lots of courses and apparently, you need to be invited back for an actual dinner there, which of course, sold Heather.
Kushimura: This was another recommendation from our new friend Duke (don't you just love making friends on trips in hotel bars?!). Kushimura is a great dinner option if you're craving traditional yakitori. My favorite? The grilled pepper stuffed with cheese!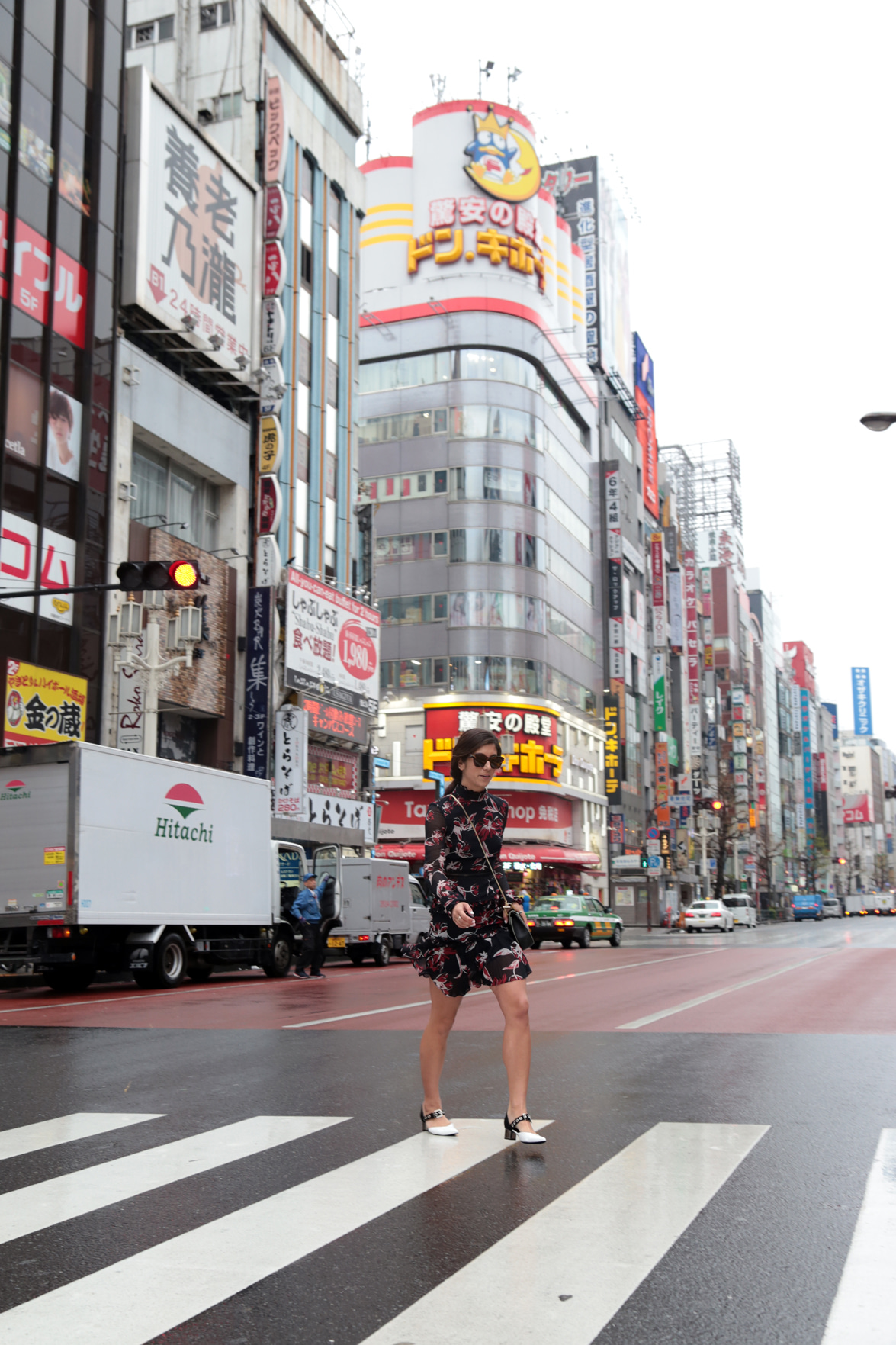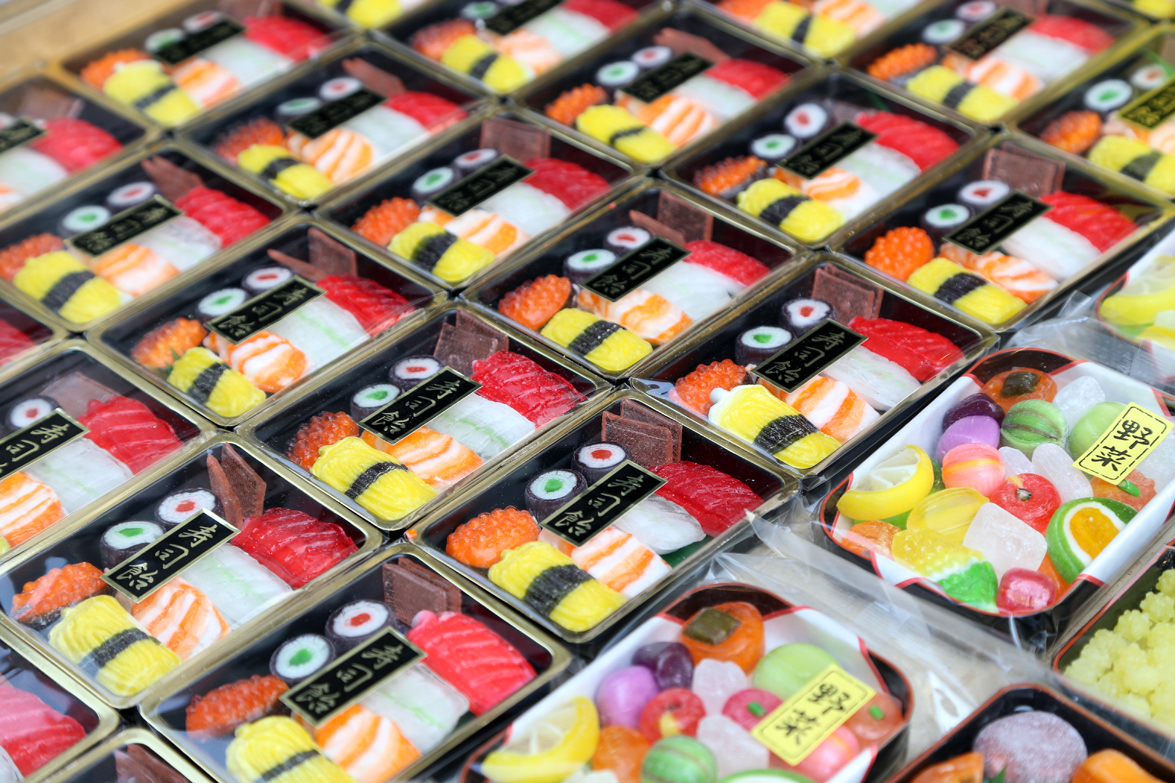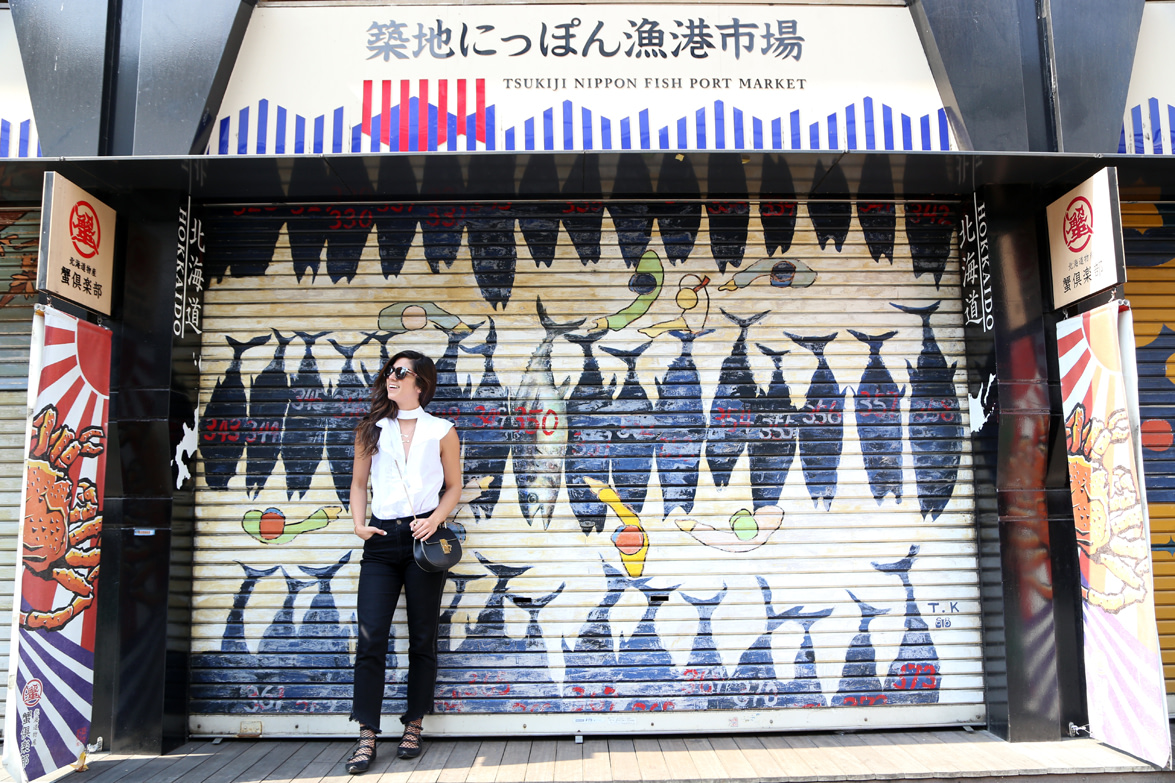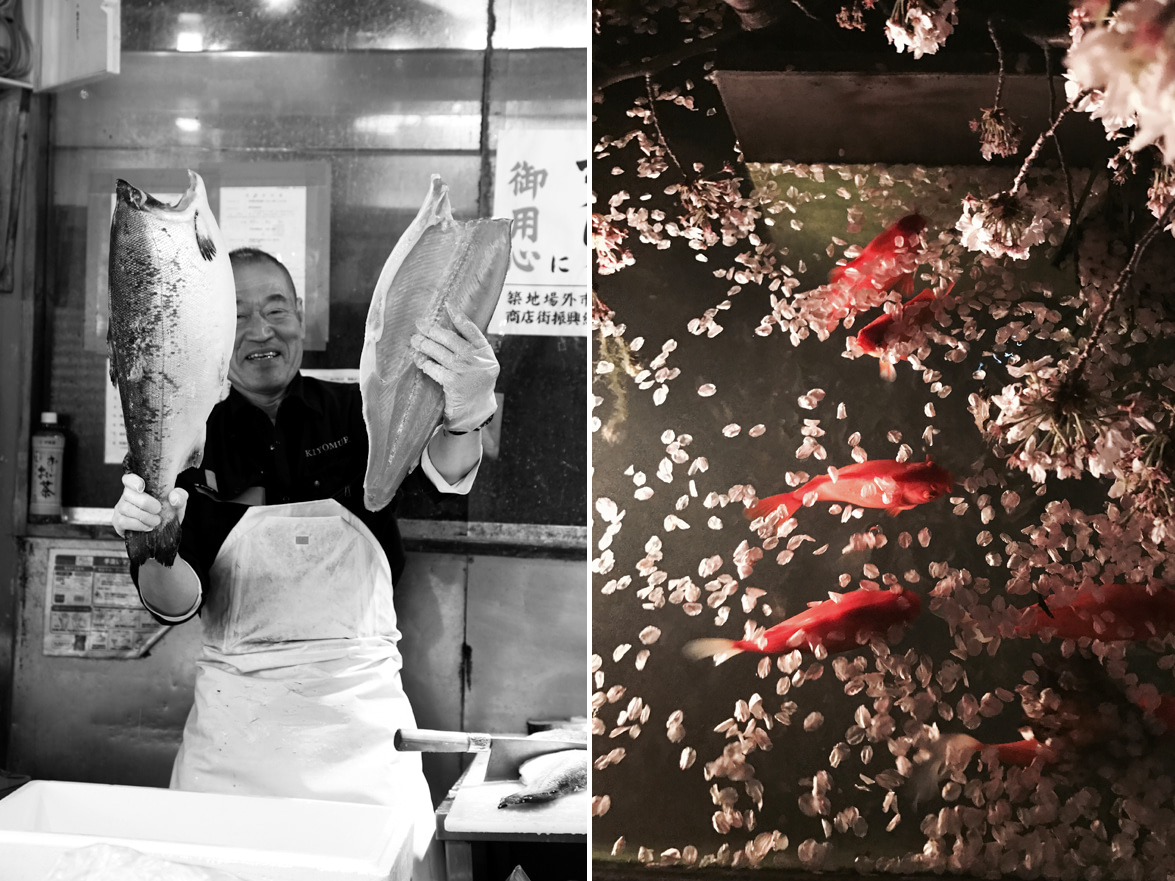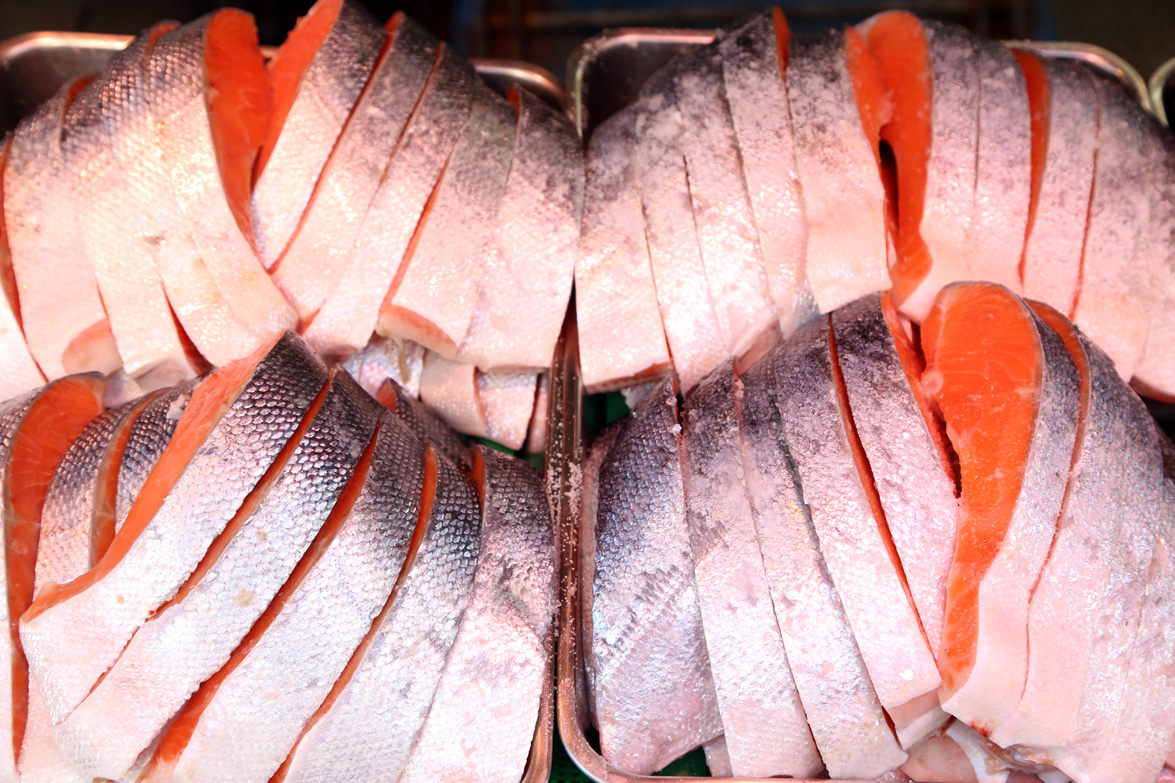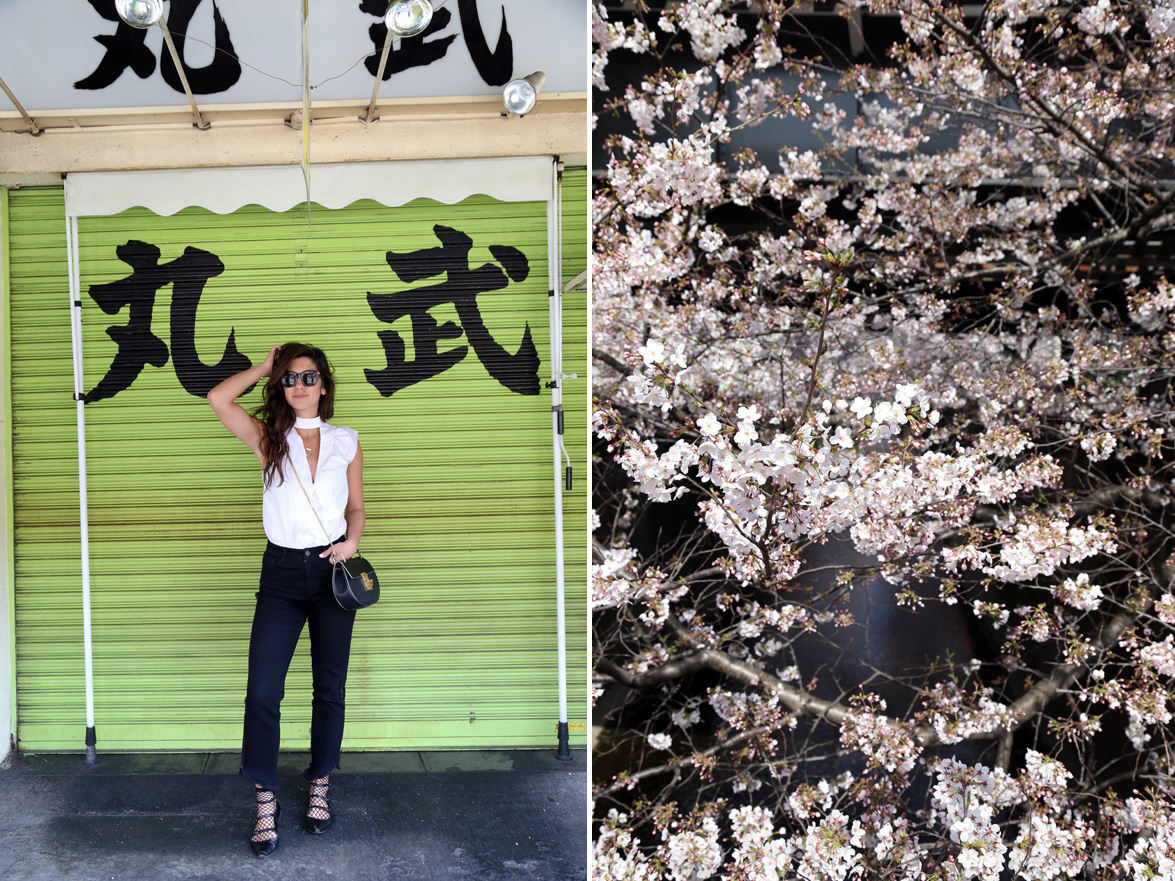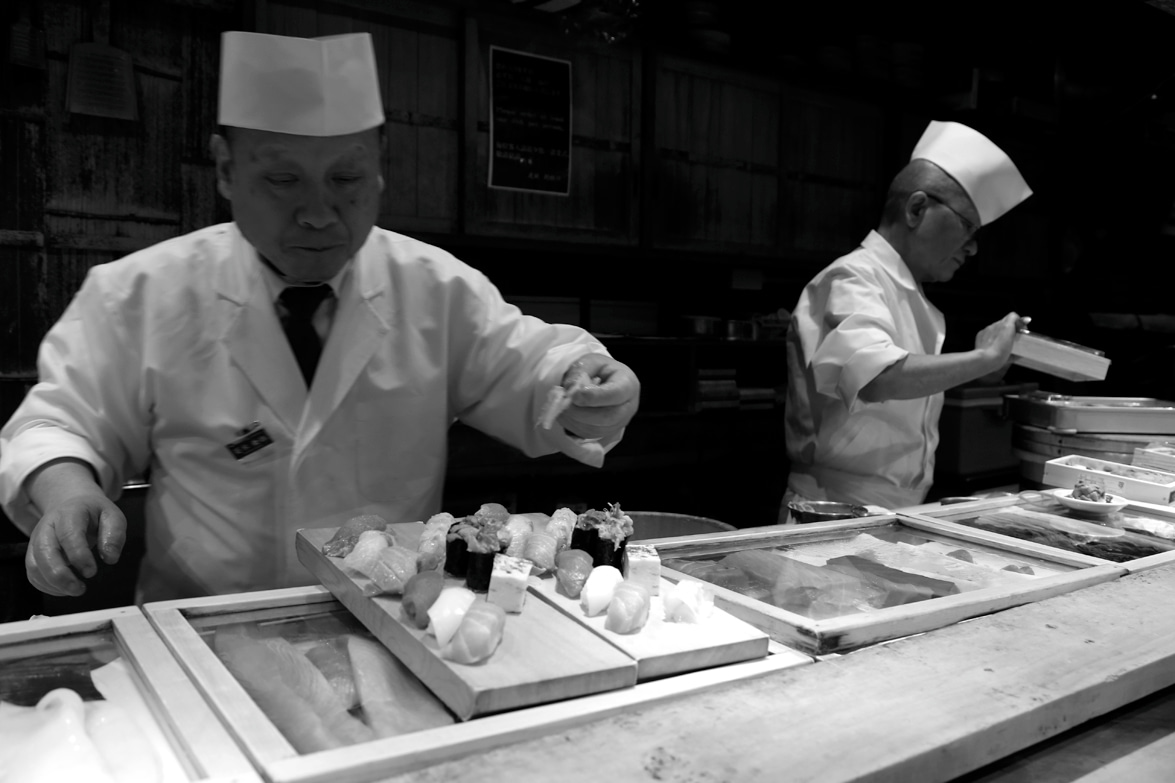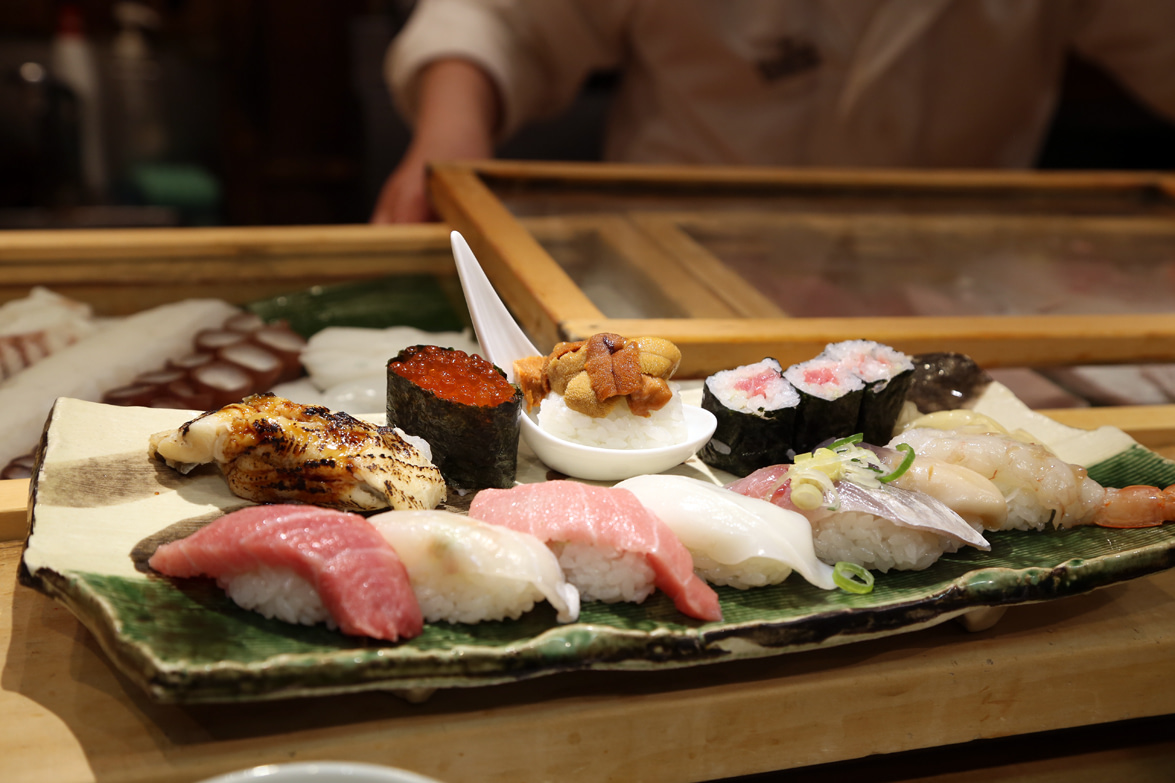 WHERE TO STAY:
APA Hotel in Shinjuku: This was our home away form home for the first three nights in Tokyo and I'm actually really glad we stayed in the Shinjuku area. It made getting around the city much easier (all the main central subway lines are nearby) and heading back home at the end of the night was always fun because you can get swept up in the downtown madness of it all. The hotel rooms themselves are pretty small, as you might have suspected, but in all honesty, we spent very little downtime at the hotel.
Just a quick note: If you can, try to reserve most of your dinner reservations yourselves either via email or phone before arriving in town. We originally planned on having the hotel concierge help us with this, but apparently this isn't very common in Japan.
Westin: We stayed here for our last night in town and it was by far, the biggest room we had the entire trip. It was a nice way to indulge for the evening (apparently the spa here is supposed to be incredible!) before our long flight the following day.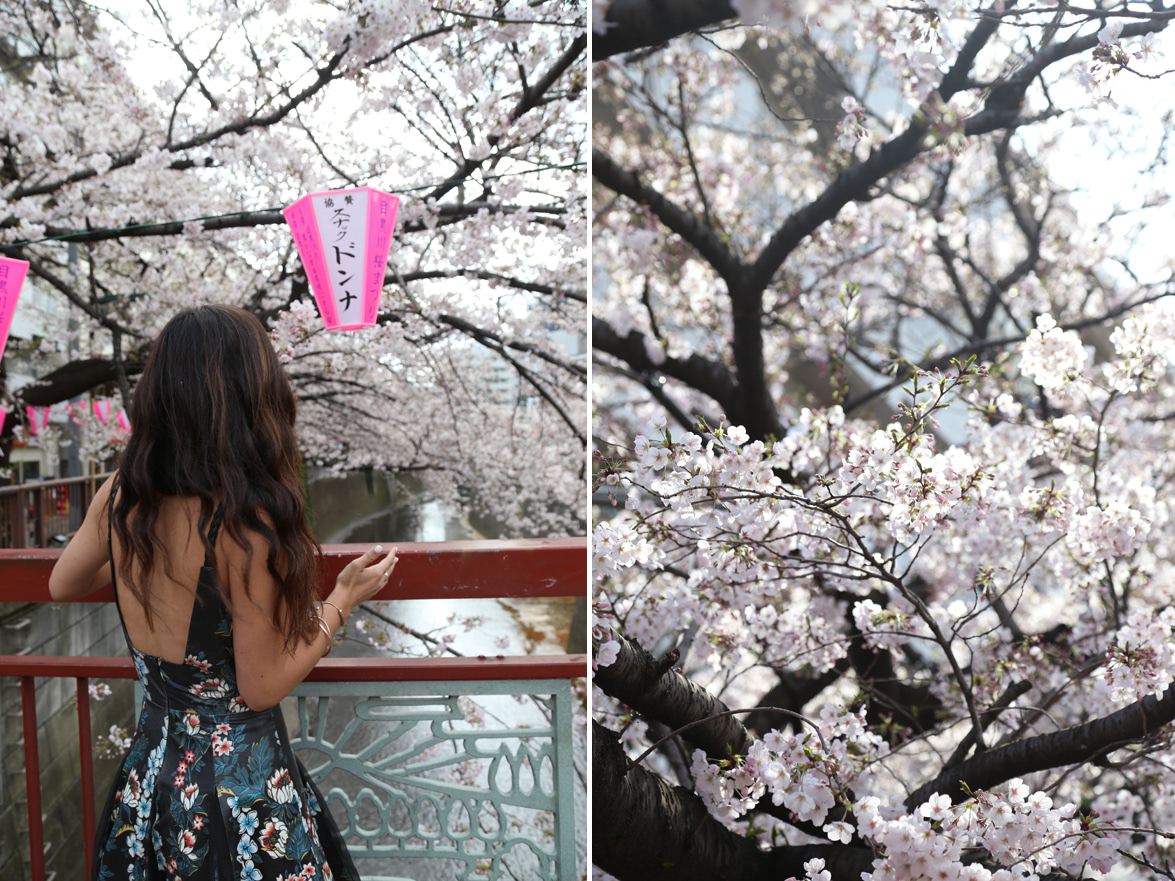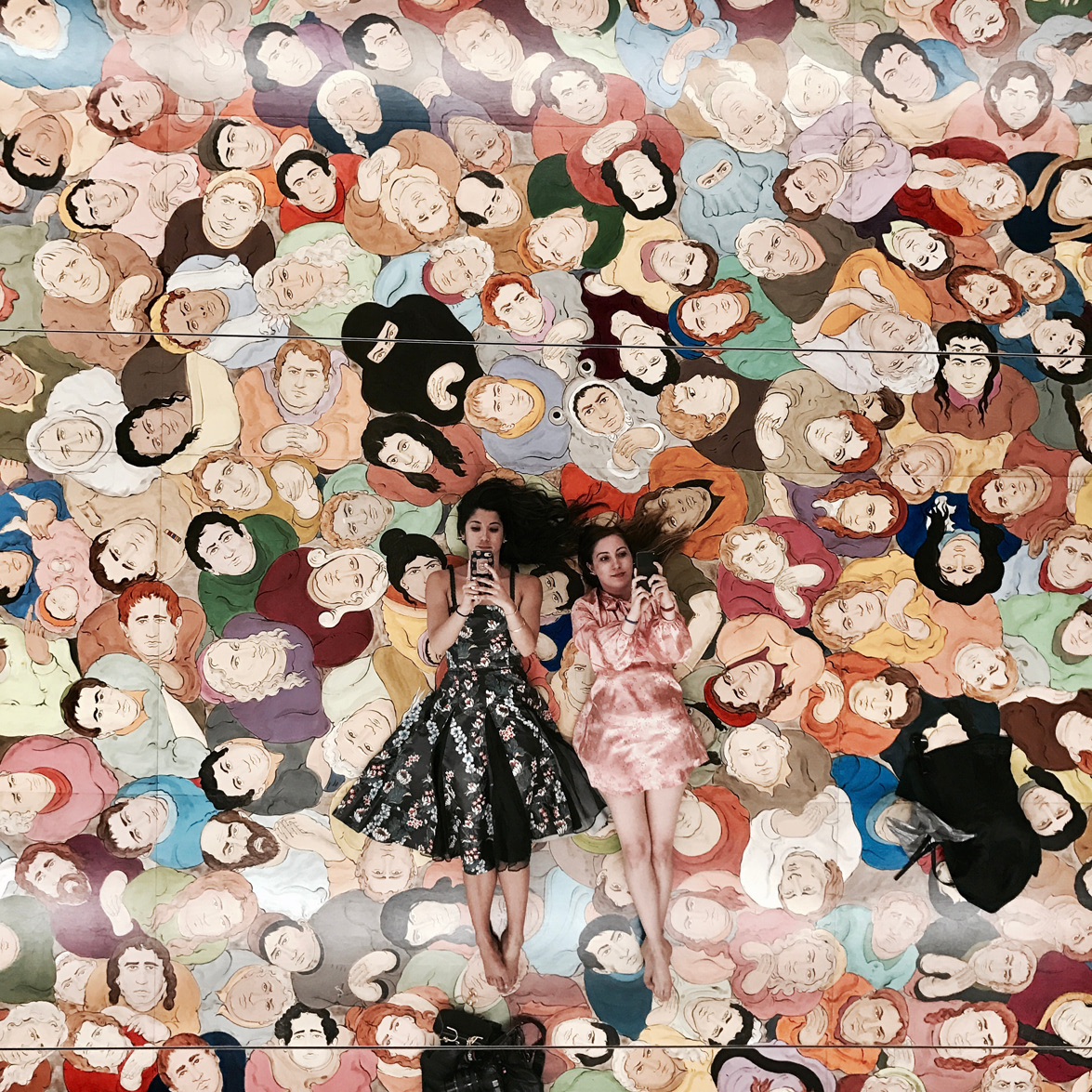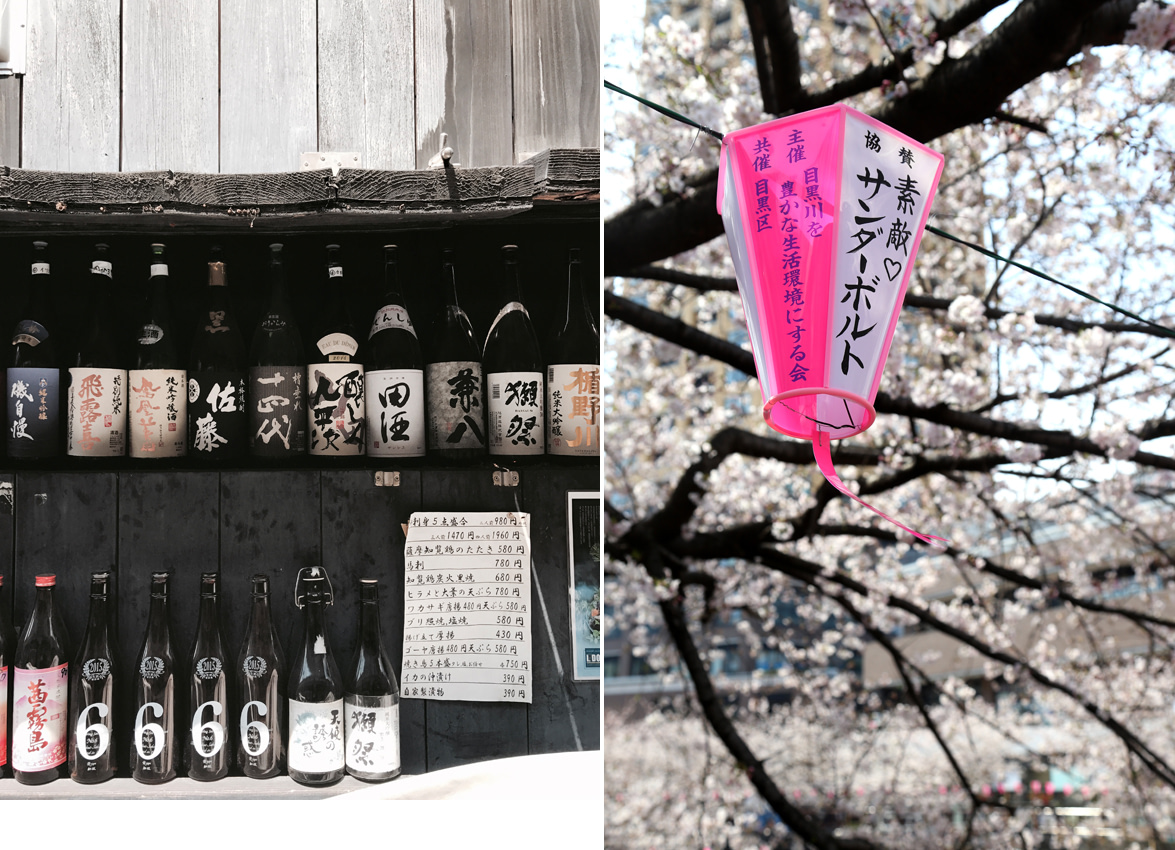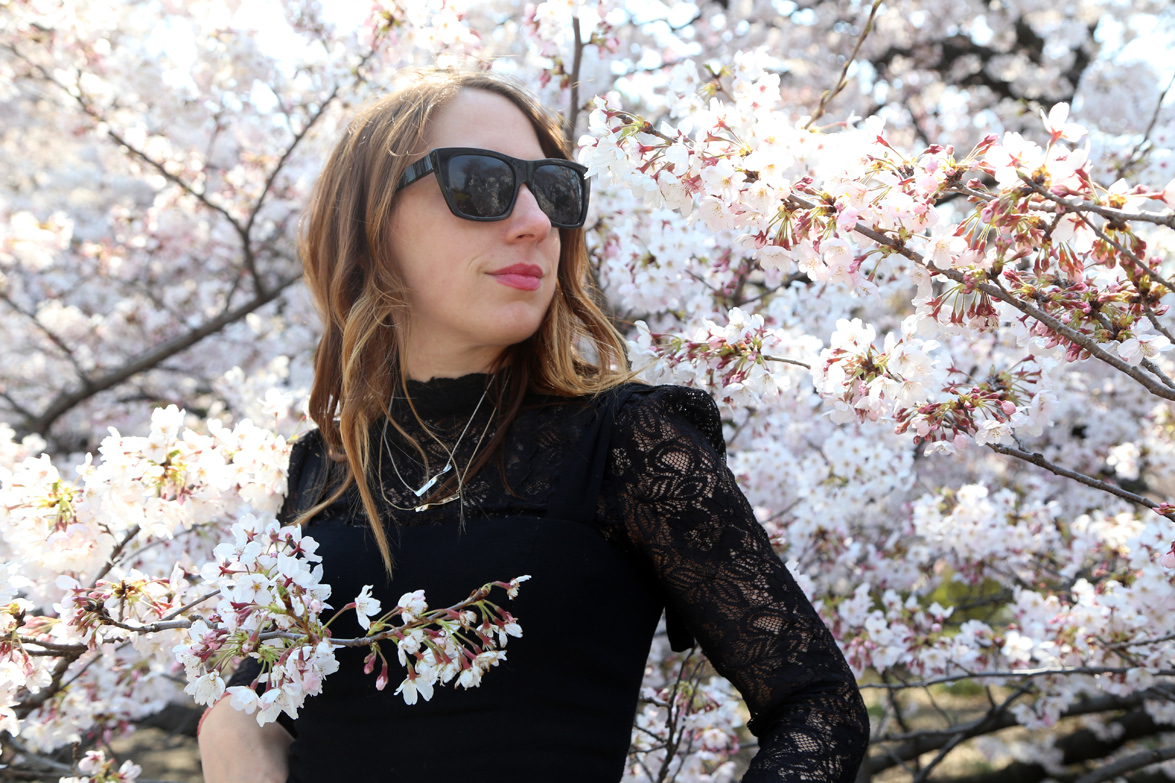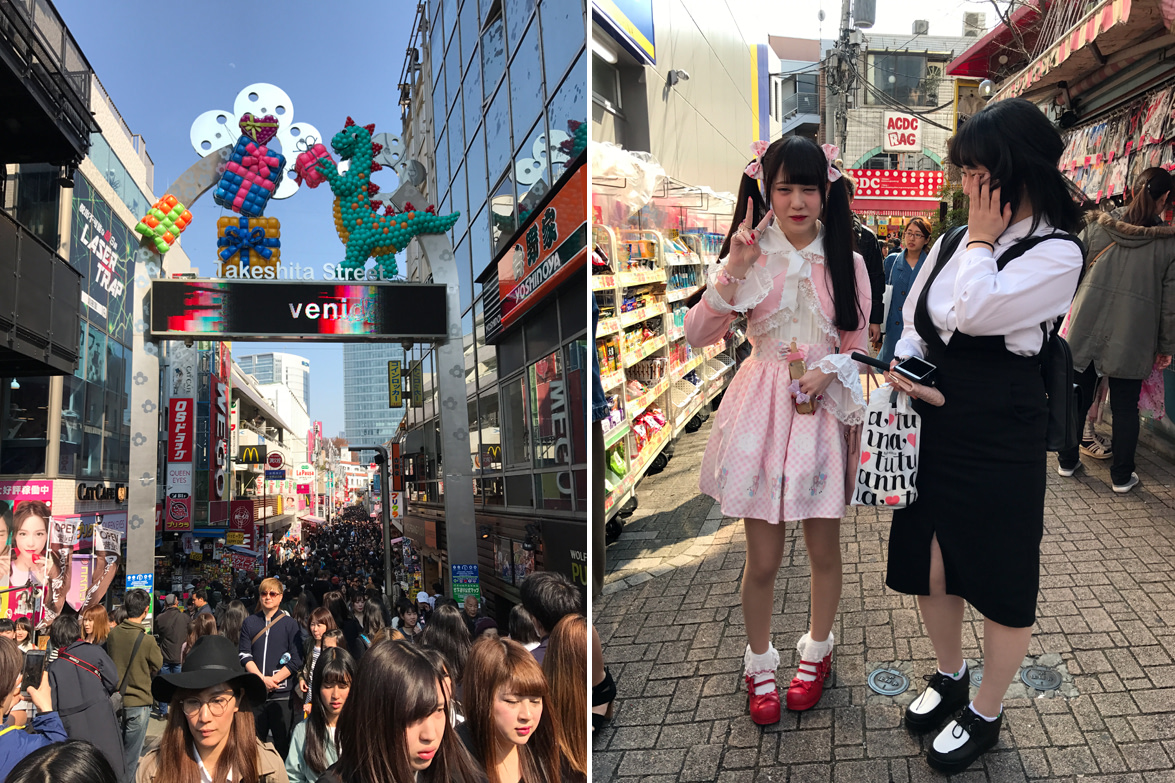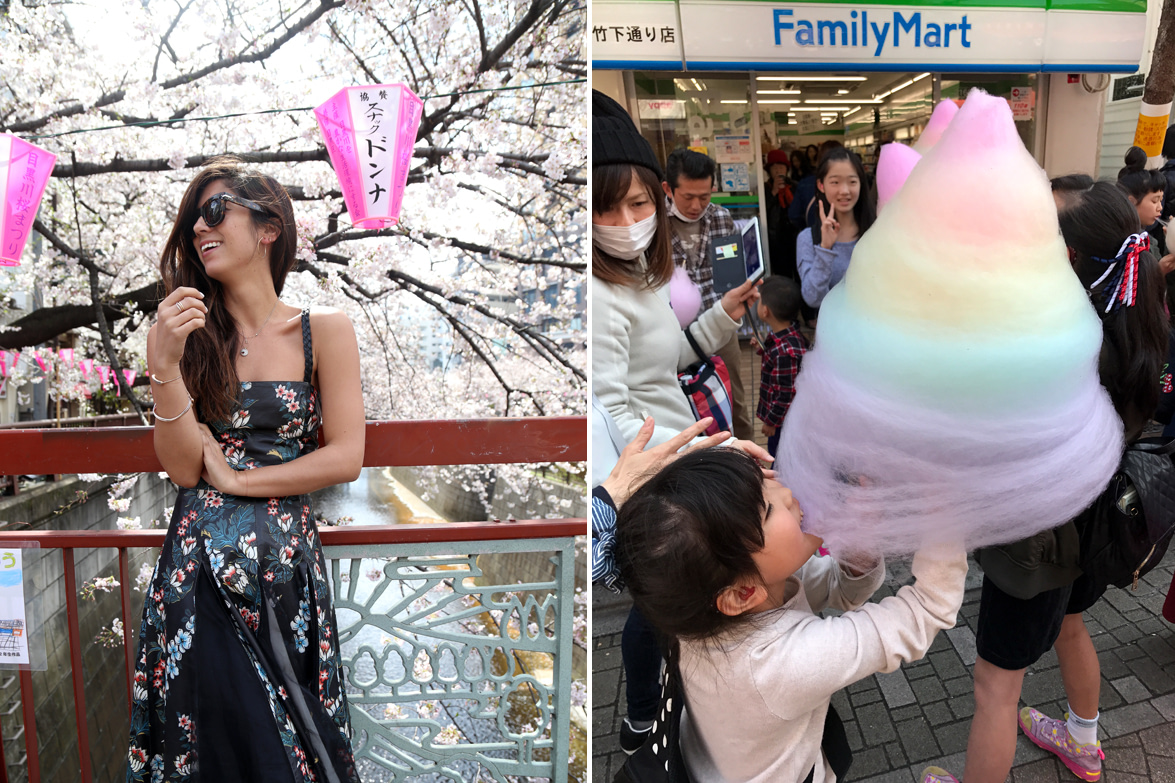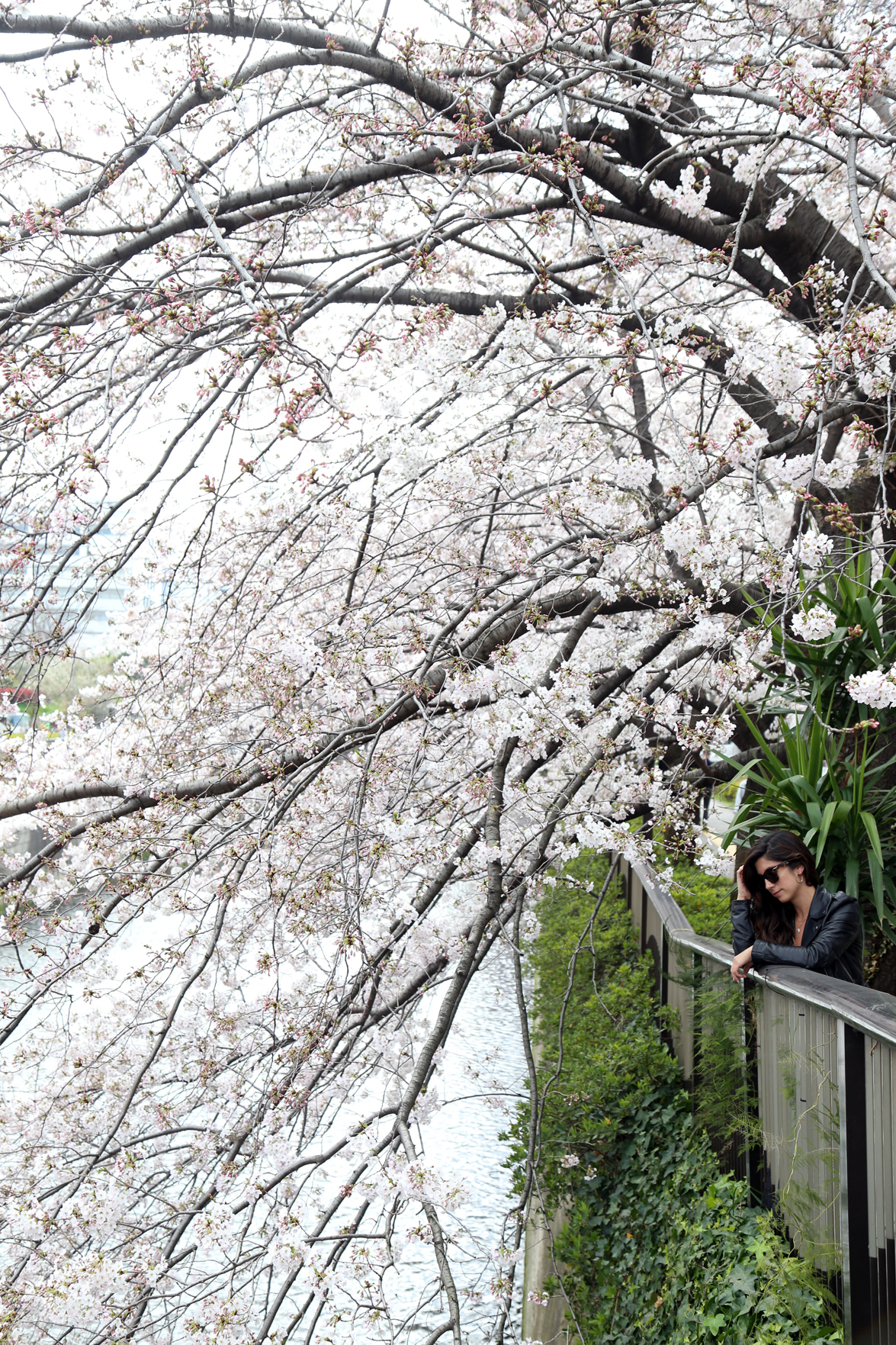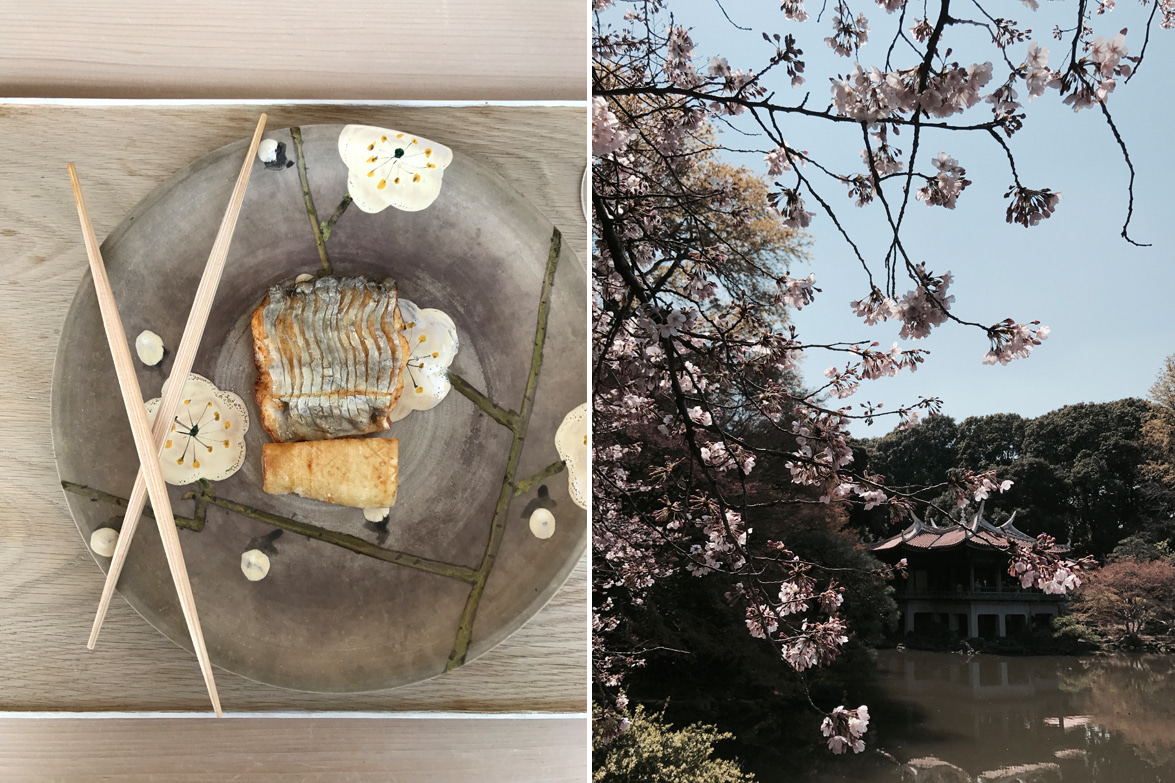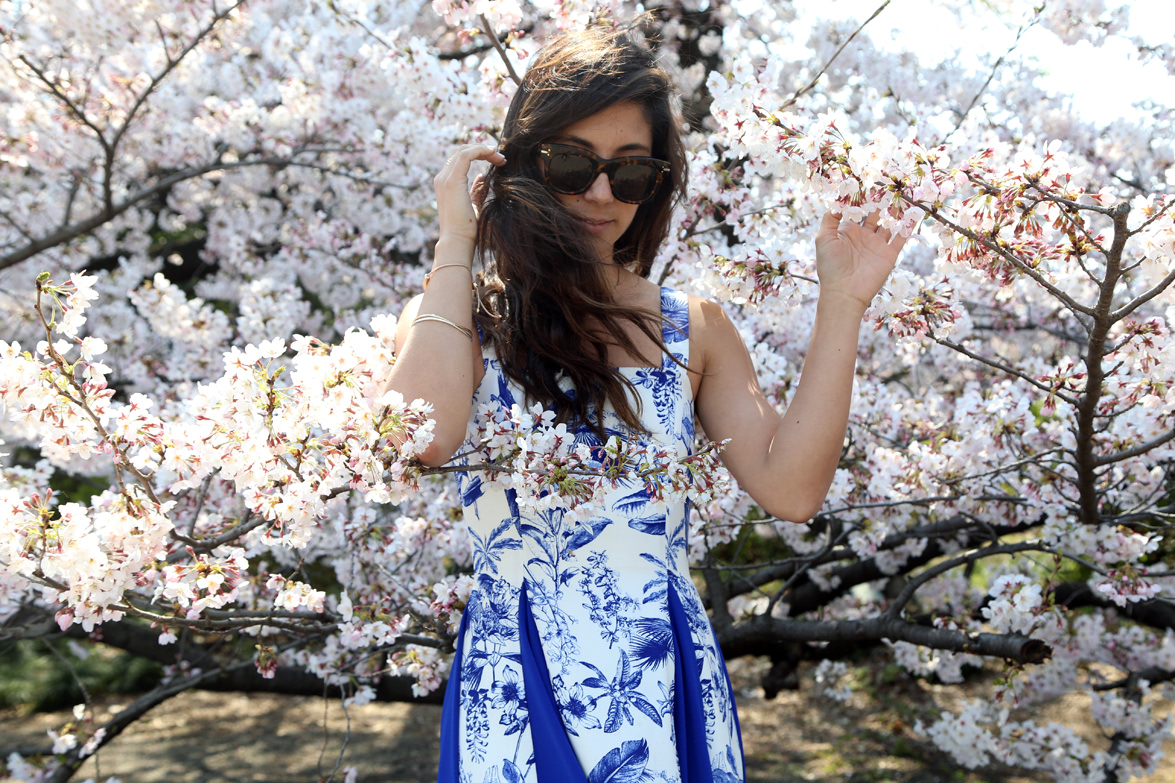 WHERE TO SEE CHERRY BLOSSOMS
Shinjuki Gyoen: We had heard amazing things about the cherry blossoms in Shinjuku Gyoen, so we made a beeline here for our first full day in town. At that point, the blossoms hadn't hit their peak bloom, so there were quite a few trees still budding, but we didn't mind at all. Since it's a large public park, just be careful, you are going to be standing around in crowds, but don't worry, there are plenty of small pathways to cut away from the main group and snap your own cherry blossoms.
Nakameguro river walk: As if I needed another reason to love this area, but seriously, if the river walk in Nakameguro doesn't win you over with all it's quaint charm and tree lined river path, then I don't know what will. Some of our best photo opps came from this area, especially on a bridge with the traditional lanterns hung over head. The blossoms were approaching full bloom at this point, too. If you can manage it, get here really early in the morning before the crowds arrive to snap your own photos.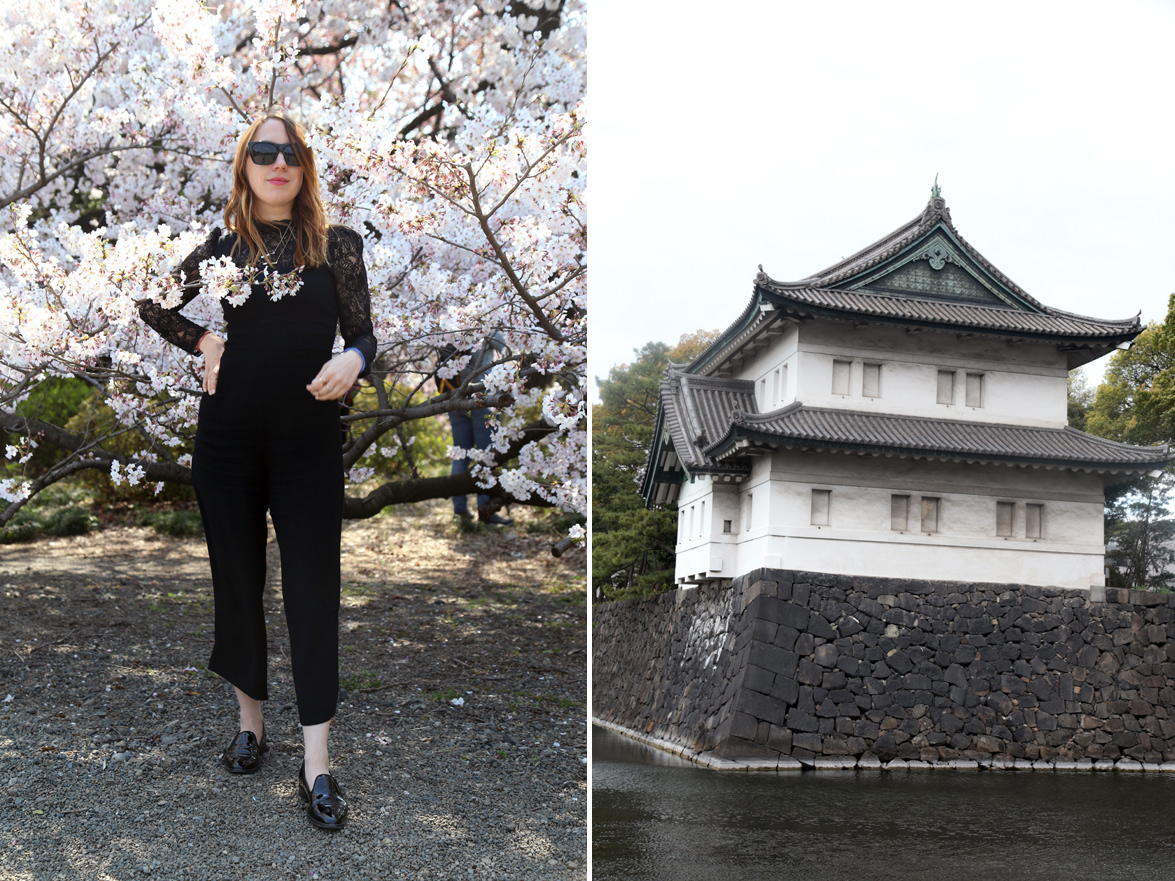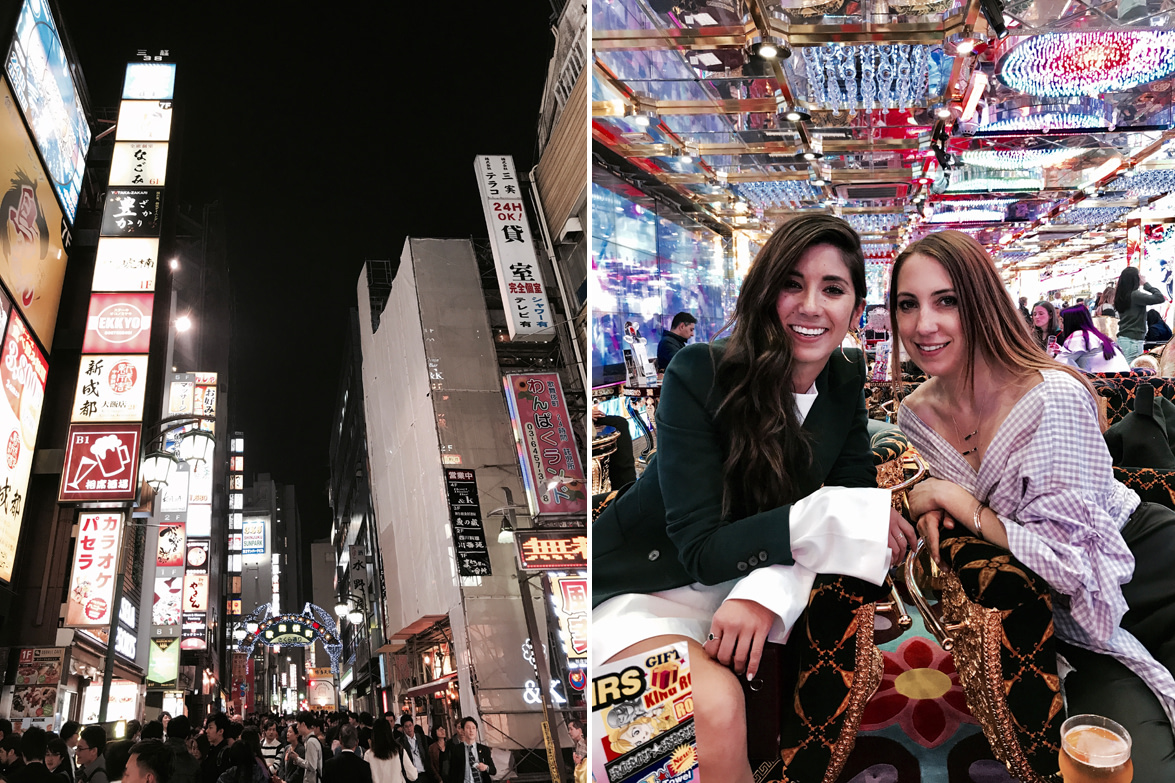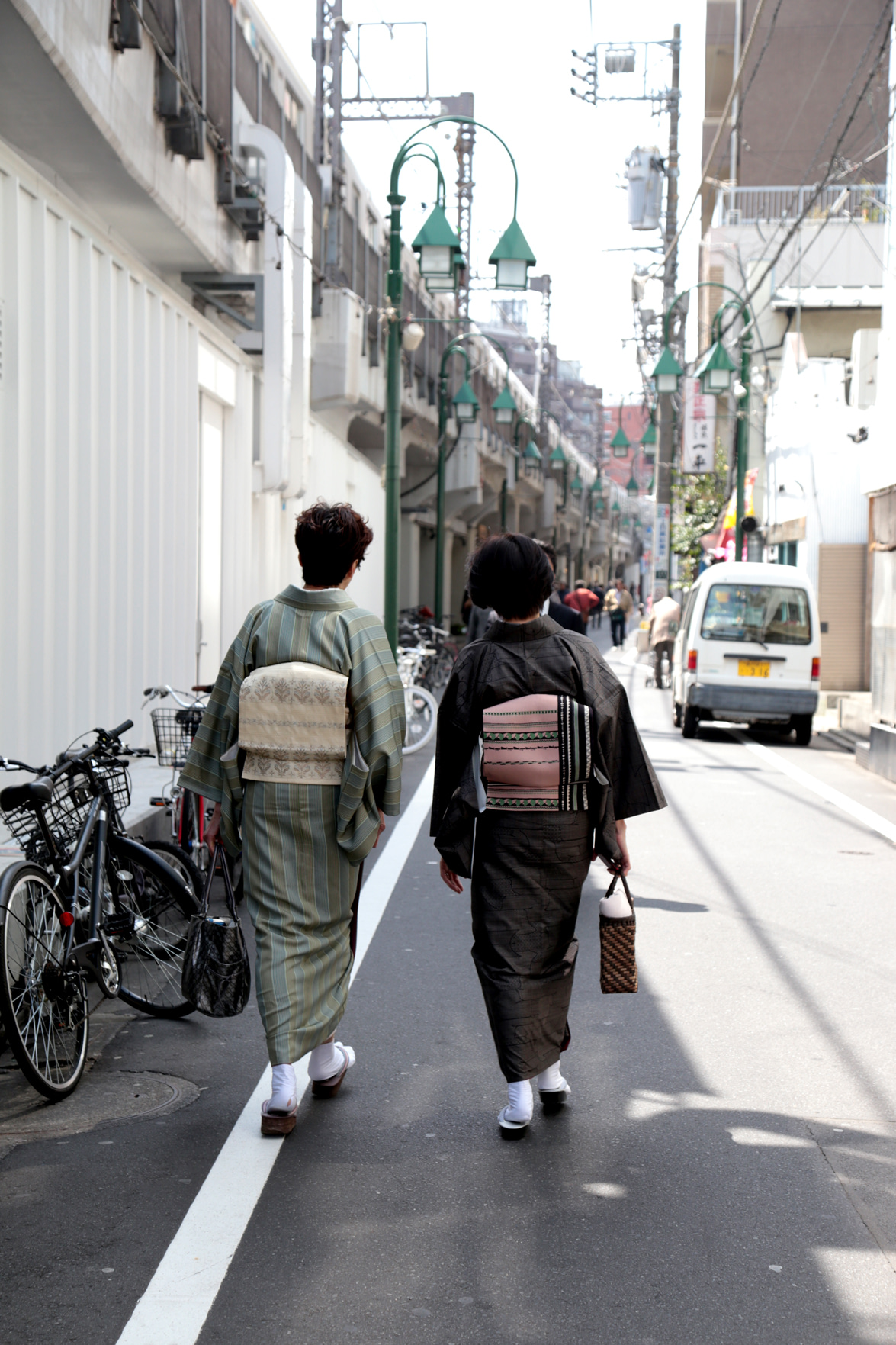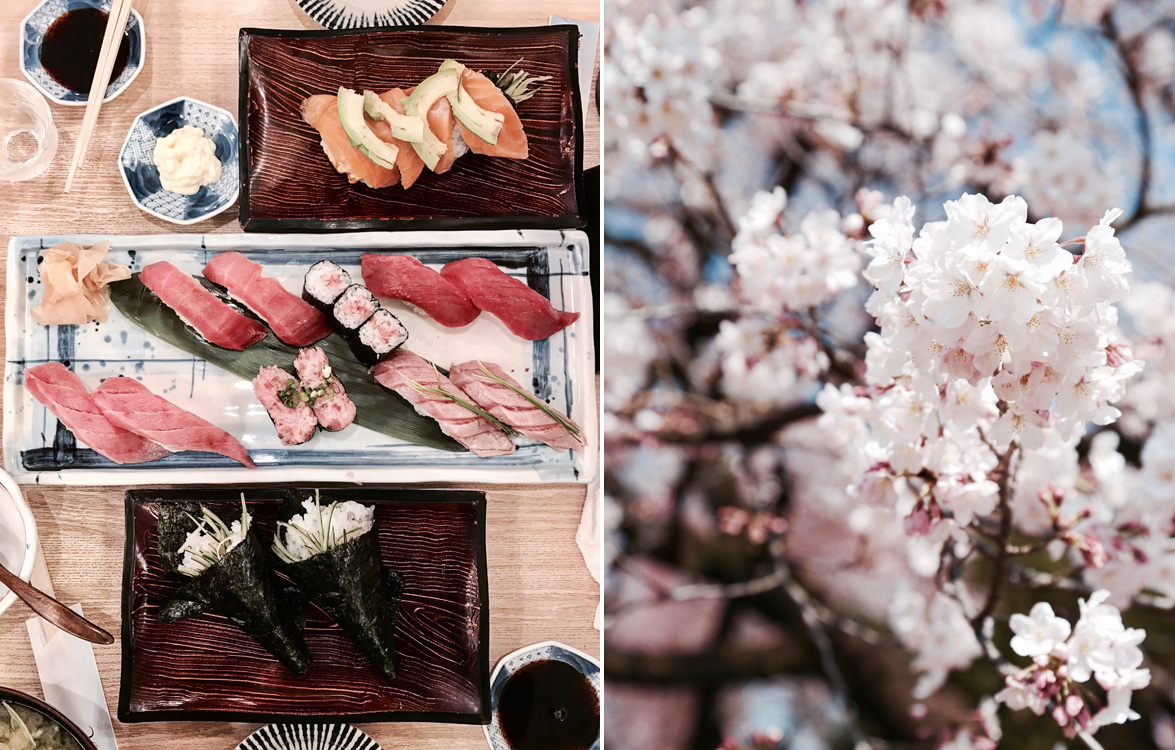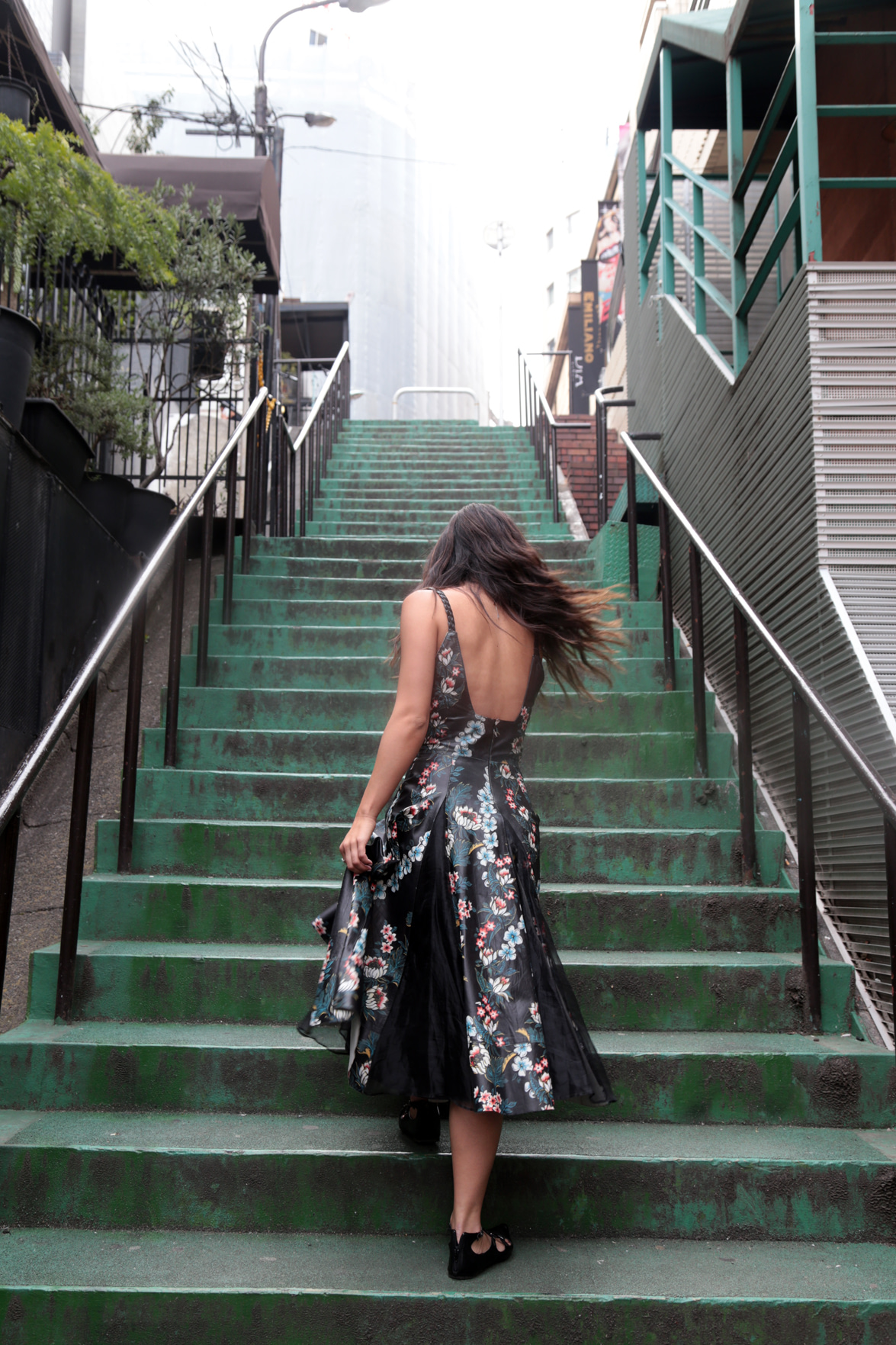 Stay tuned for part 2 tomorrow: my guide to Kyoto!