3
minute read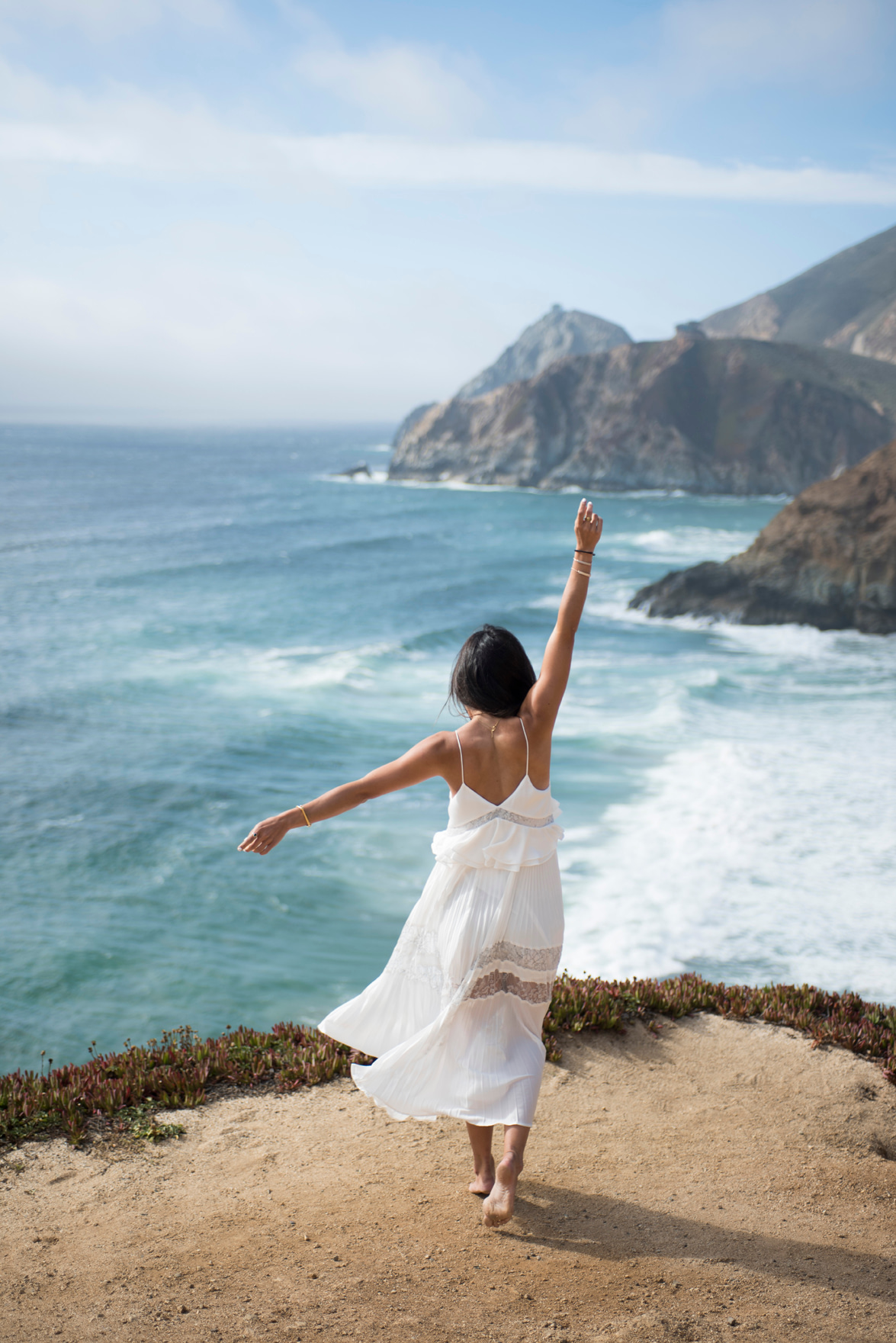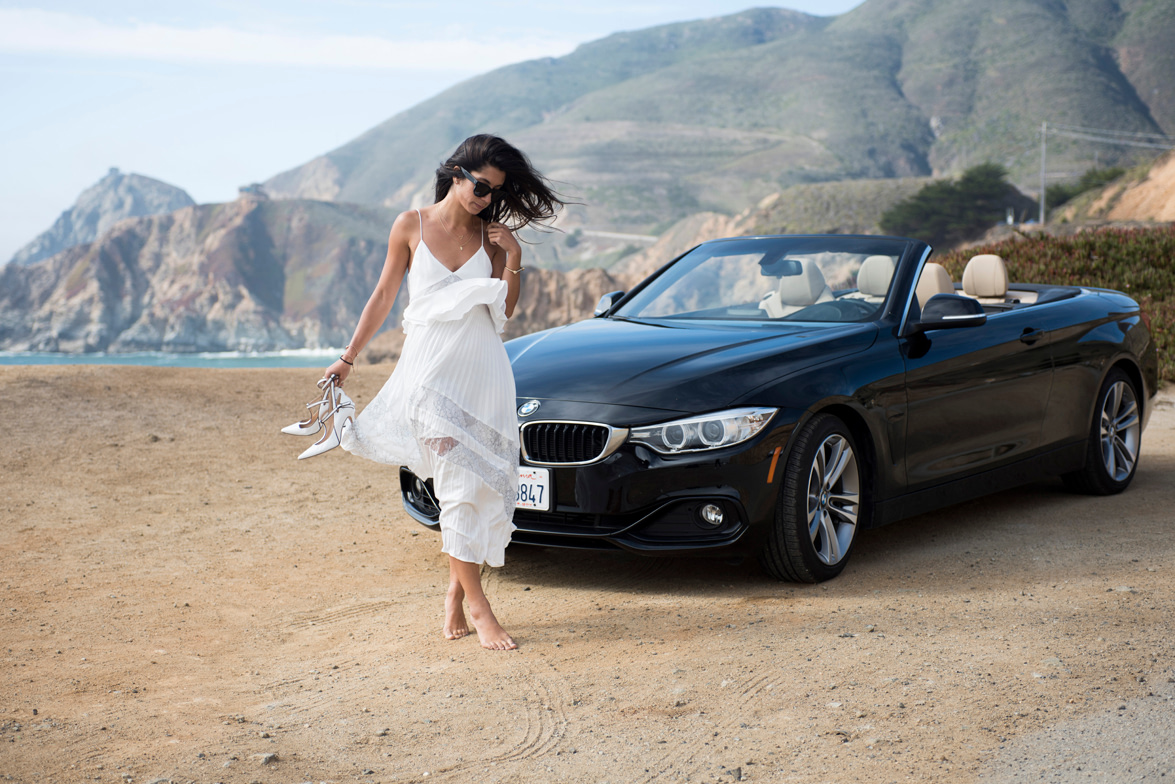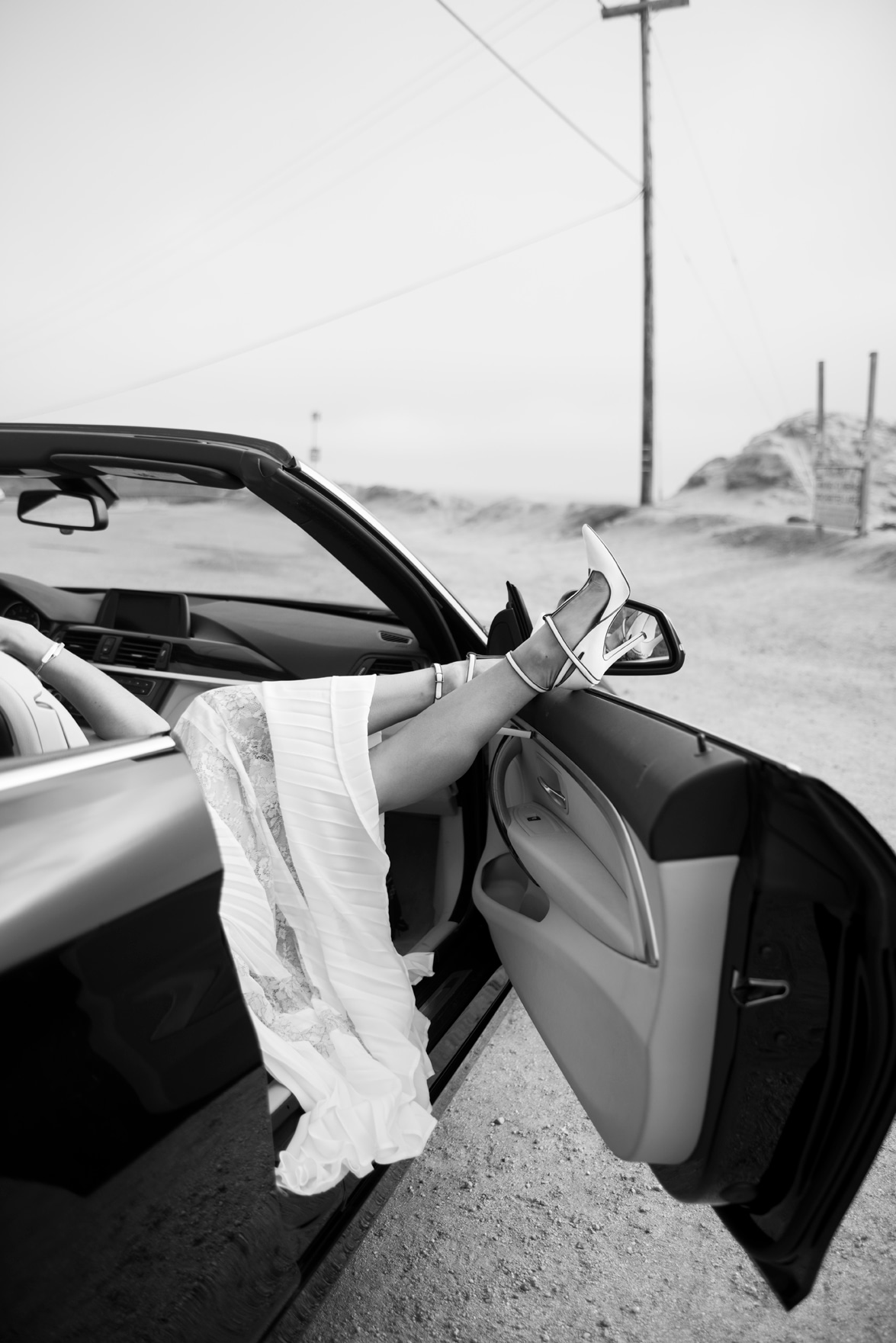 I recently read an article in this month's Fast Company issue (with none other than Queen Bey herself on the cover), that basically summed up why millennial women are the new target demographic among luxury goods that were once marketed almost exclusively to men. I found the numbers to be the most interesting (but perhaps not all that surprising either). Since 2000, one-third more women than men have graduated from college, thereby outpacing them in wage growth, with many analysts predicting that by the year 2020, women's wages will overtake men's.
Of course, we still can't deny the fact that women earn 79 cents for every dollar our male counterparts make -- but it's exciting to see that perhaps, in some ways (heck, a lot of ways) this reality won't last and can't last, much longer. I'm not denying there are a lot of other factors (like class divisions, access to education etc.) that also play a huge role in this future that require social and political climate changes, but it's there nonetheless.
Where am I going with all of this? The article cited how car companies are no longer casting the female for commercials necessarily as the "girlfriend" or "wife" role -- although this stereotyping does largely still exist. But a lot of companies are focusing on women more so as the driver. The decision maker. The boss. The owner of the car. And it's about f*cking time.
So I guess once I touched down in San Francisco and picked up my BMW rental for the weekend, I couldn't help but smile at that thought.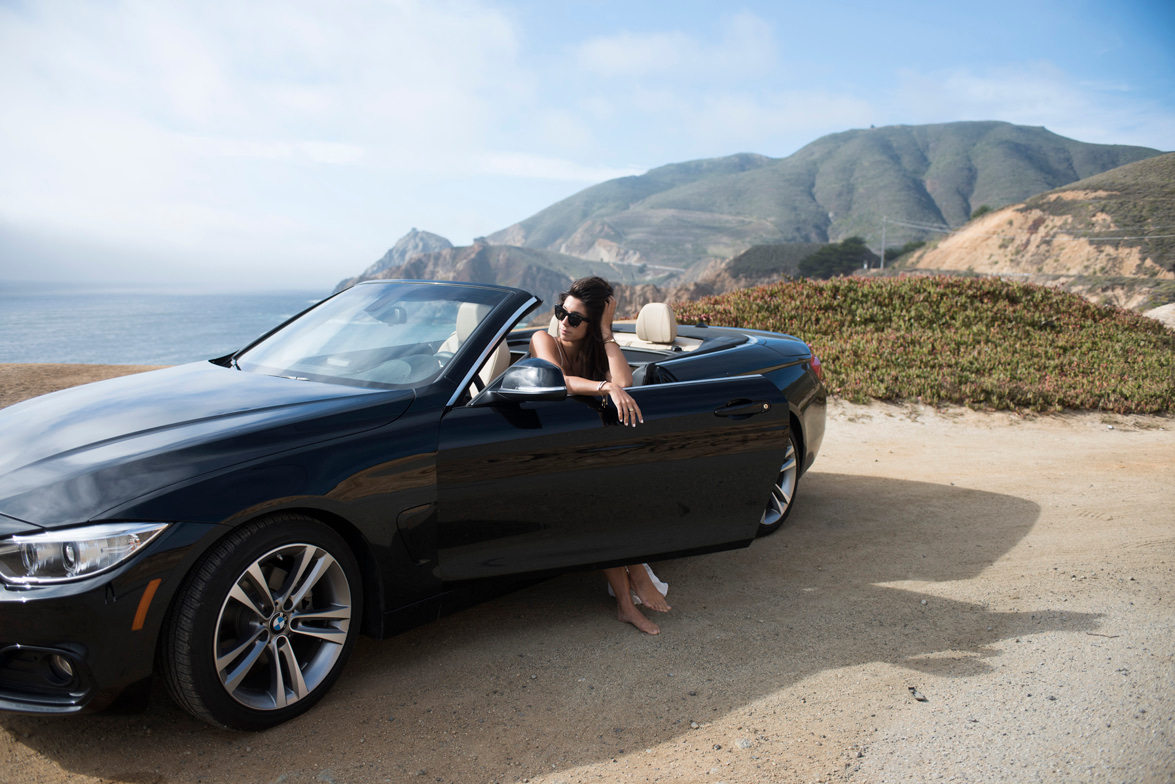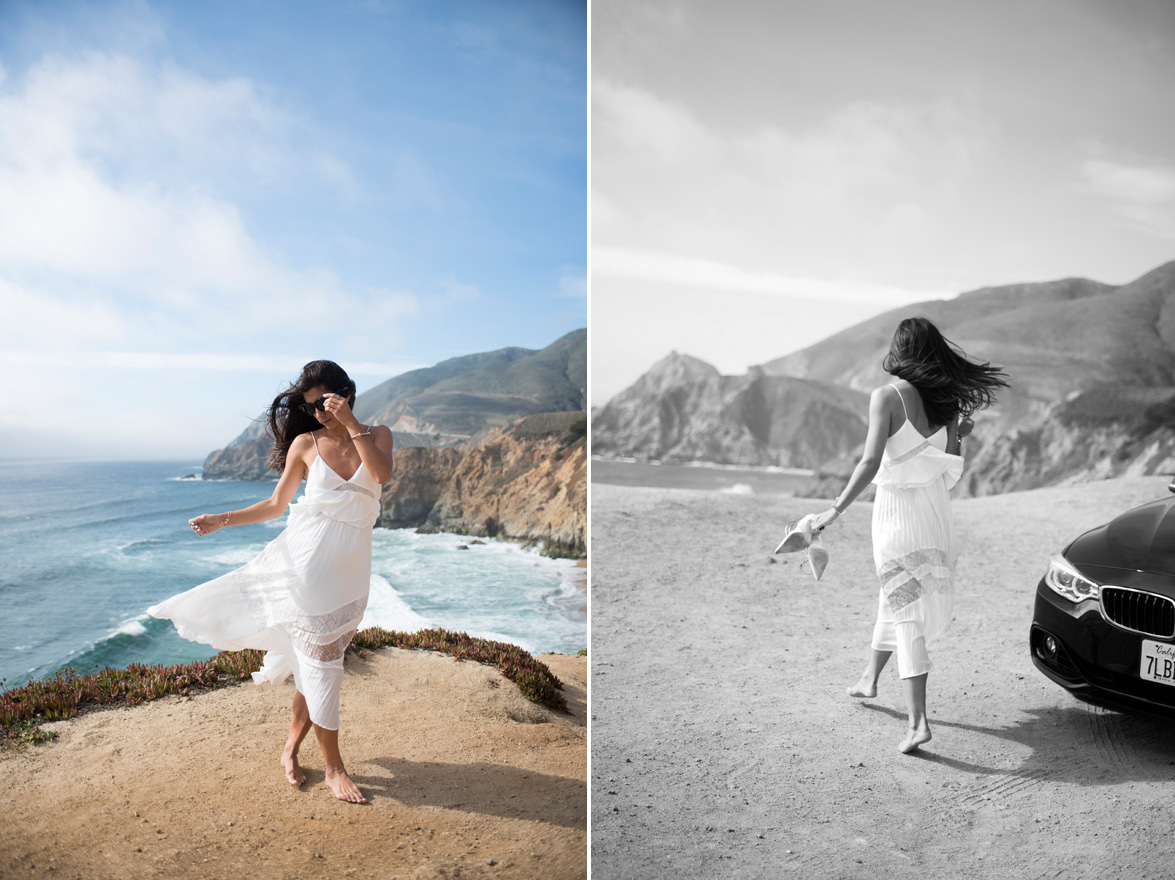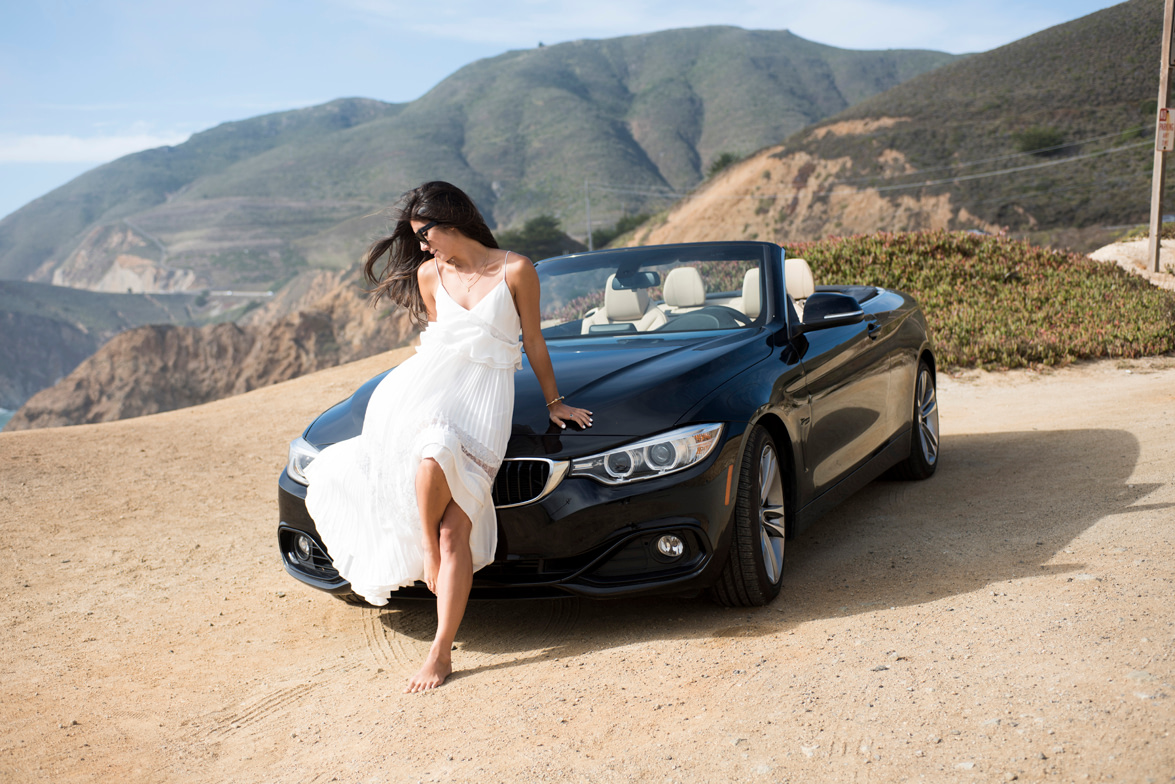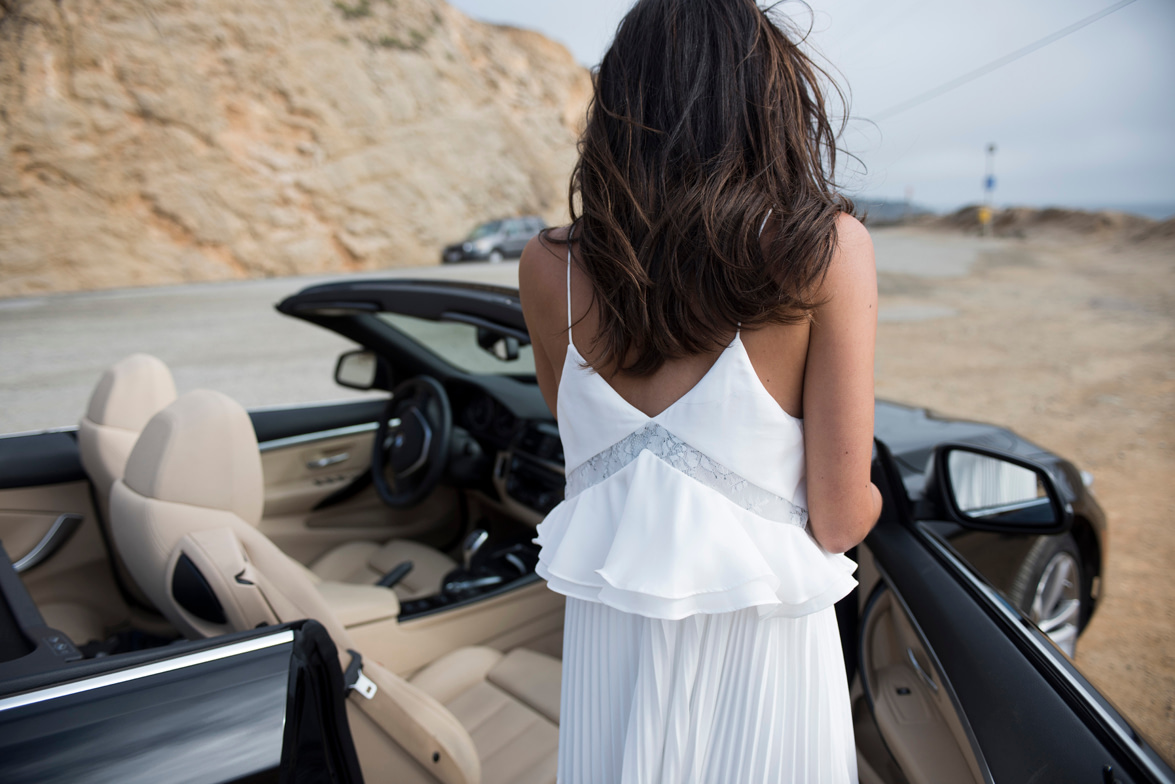 OUTFIT DETAILS: Self-Portrait dress borrowed from Elizabeth Charles in San Francisco // Celine "Audrey" sunglasses
HAIR DETAILS: Cut and styling by Jacqueline at Archer Salon in San Francisco // Color by CK at Archer Salon in San Francisco
CAR DETAILS: BMW convertible thanks to the folks at Sixt Rental