8
minute read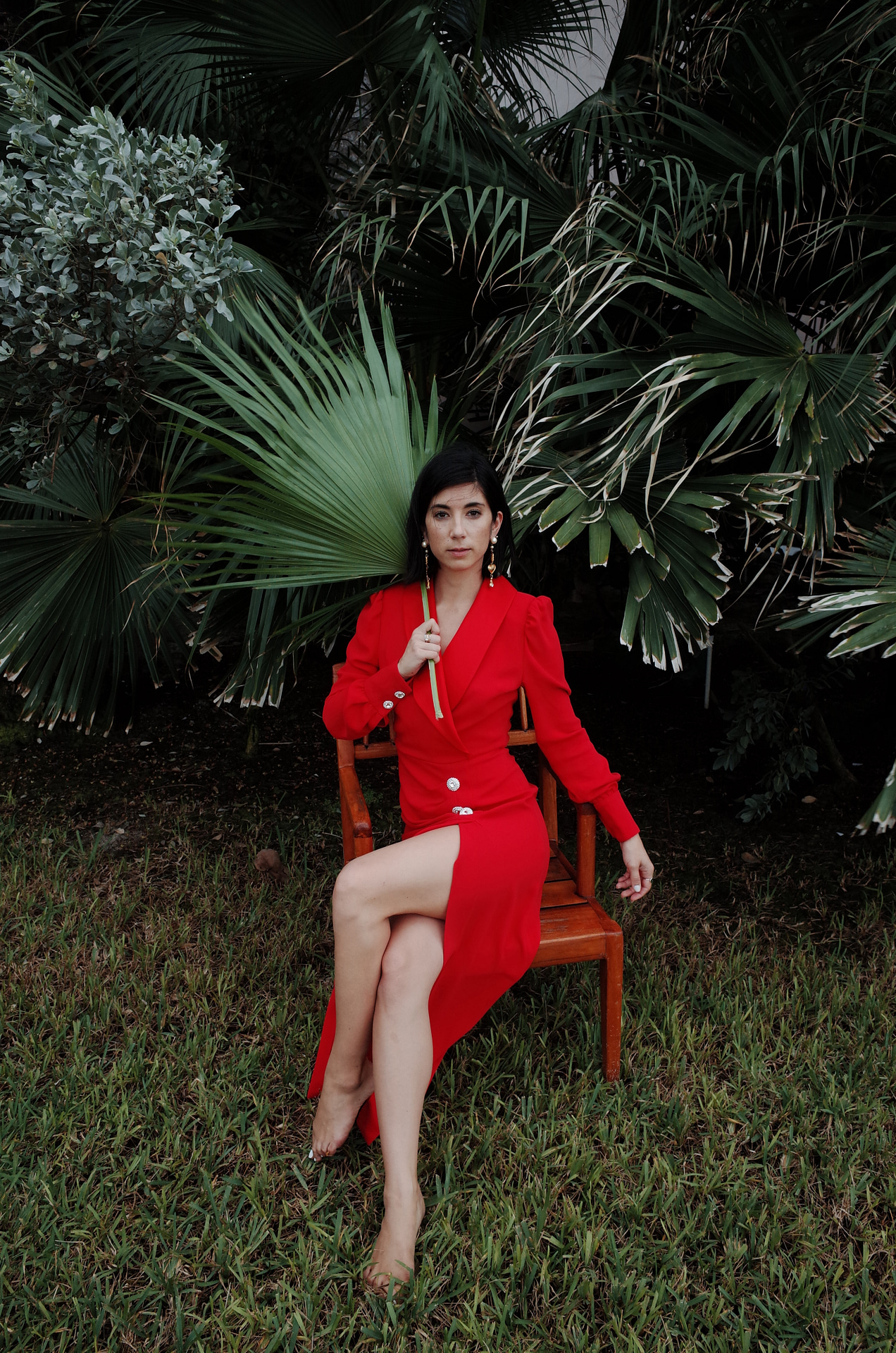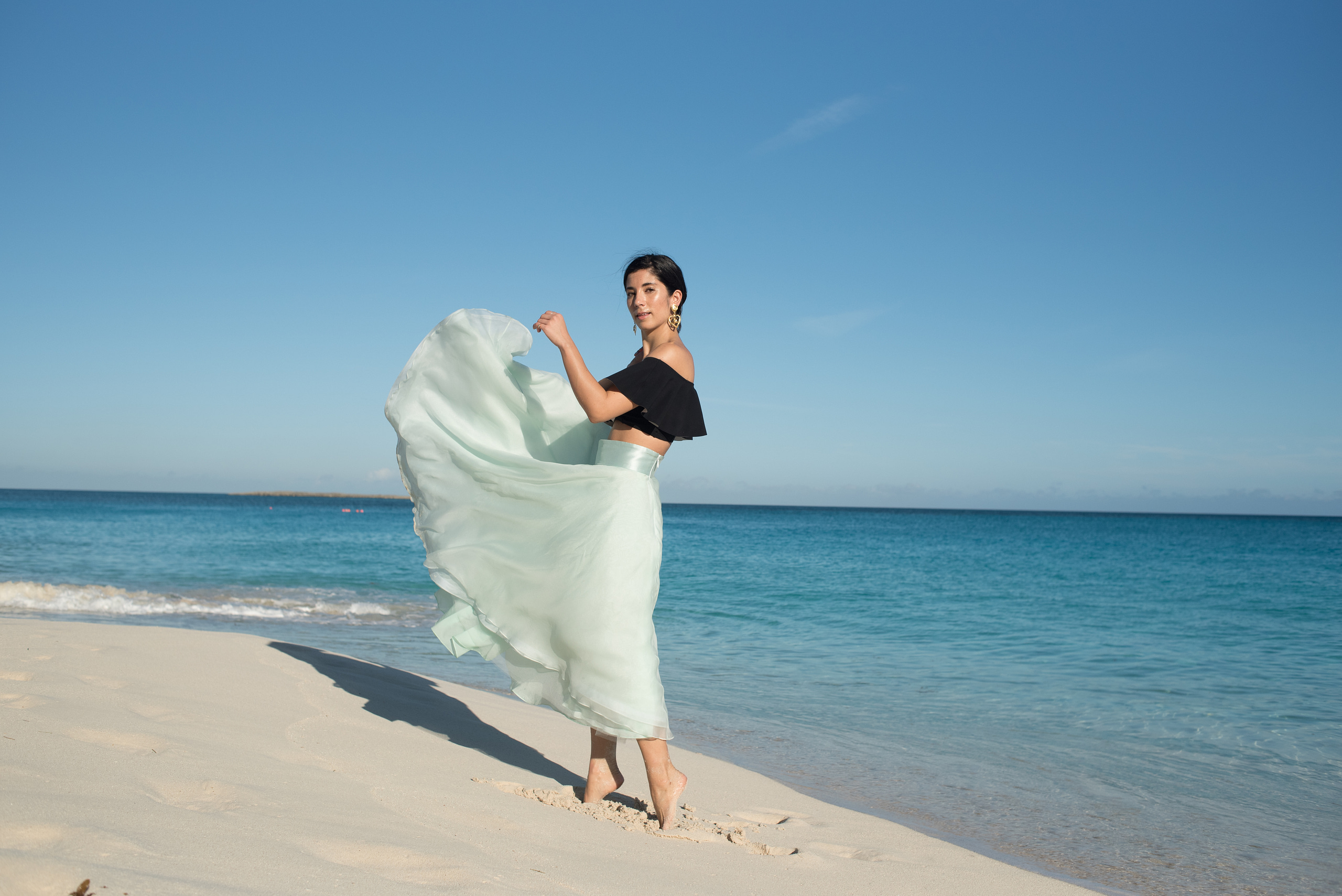 Although I've been back from Miami and the Bahamas for over a week now, I'm still just now unpacking. 
So in the effort to shake off the Bahamian sun and sand off me and my still vacation-soaked clothes, I figured I would run through everything I wore while staying at the beautiful Four Seasons Ocean Club Resort in Nassau.
First things first though -- the Four Seasons Ocean Club. Hands down, it's without a doubt, one of the most beautiful hotels I've been lucky enough to call home for a few days. Nestled further away from the main parts of Nassau, the resort itself is practically an oasis, sitting on acre after acre of open beach and lush tropical lands. And while that might sound sprawling and massive (don't get me wrong, the gardens are pretty sprawling), the property itself still manages to feel quite cozy and intimate. Step one foot into their lobby and you'll see what I mean. Greeted with floor to ceiling windows overlooking the ocean down below, a grand piano off to the side and family photo frames filling the shelves of past guests (many a few famous faces here), there's a comforting feeling of coming home -- like you're just relaxing in someone's beautiful ocean-front living room.
From there, you can exit through a grand courtyard -- what was once someone's palatial estate -- now makes up the just under 150 guest rooms, including villas, that comprise the resort. A fountain beckons you into the courtyard, the tile work begging to be appreciated from above -- so you do just that, you hop upstairs to overlook it, as you walk down the open air hallway, the friendly faces of the staff saying hello as you pass by, encouraging you to make your way out to the Versailles Gardens. So again. You do just that.
Now winding down the lush pathways leading to the gardens, you can see how far it spans ahead of you -- the entire width of the island to be exact. And you can make out statues -- many of them -- peeking out ever so slightly amongst the tropical greenery, with the stoic columns of the 12th century cloisters in the far distance. You make your way through, preferably barefoot as the Bahamians might do, stopping to admire a new flower or perhaps a beautiful statue of Hercules, surrounded by a lily pond. It's about now you start to wonder, "Do I have to go back to New York?"
About this time is when you start to climb the stairs up to the reconstructed French and Spanish 12th century cloisters, which wrap around a collection of low tropical shrubs with a statue called "Silence" in the middle. Naturally, taking a cue from "Silence" you prop yourself up on one of the arched gateways of the cloisters, put on some Leon Bridges and breathe in the ocean air.
Huge thank you to the Four Seasons team for having me in the Bahamas -- I hope to return someday very soon, so I can hopefully relive this exact afternoon. And in case you're planning a warm, tropical vacation soon (especially during these summer months), I've rounded up everything I wore during my trip for a little packing inspiration. Keep scrolling!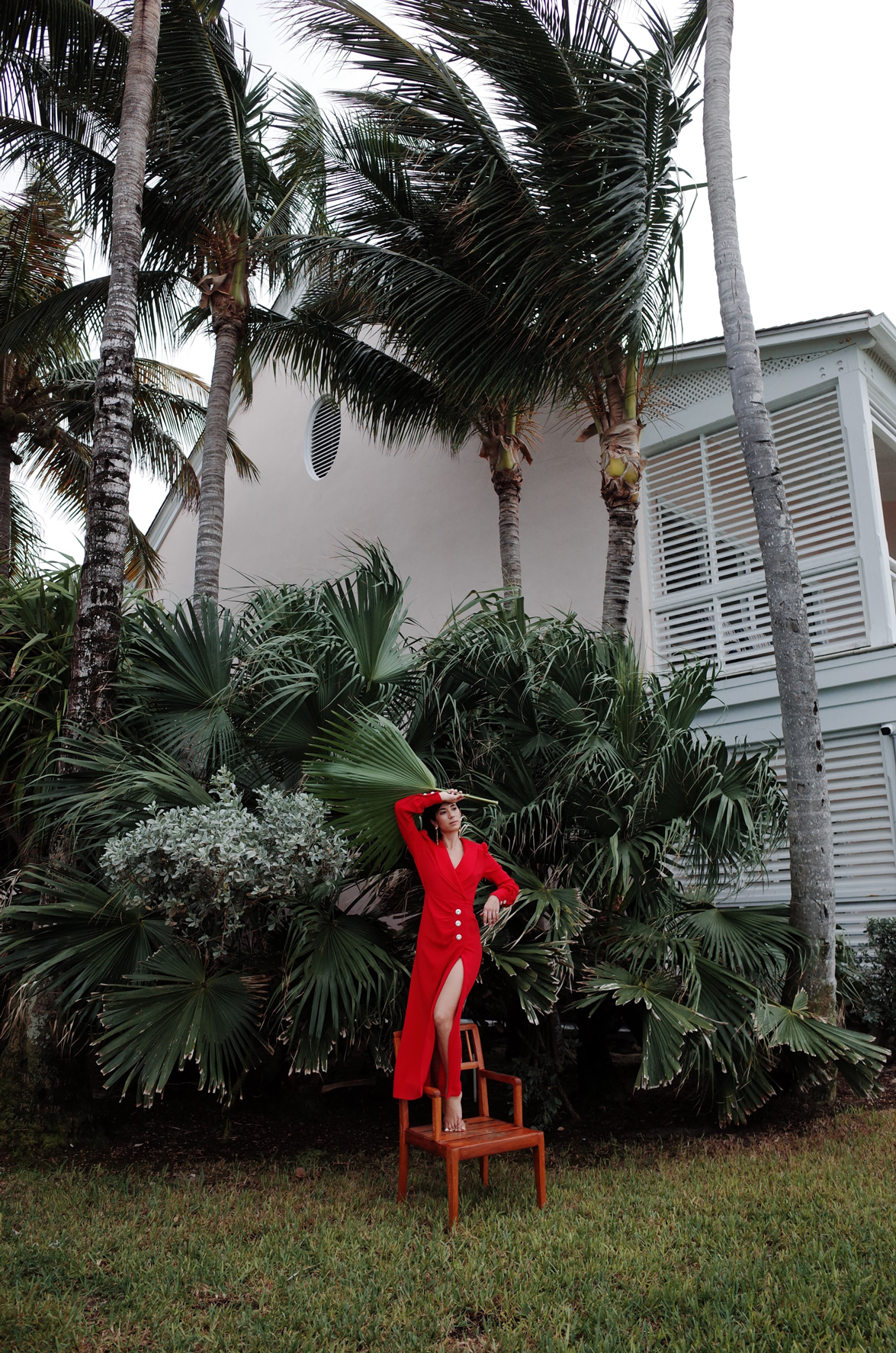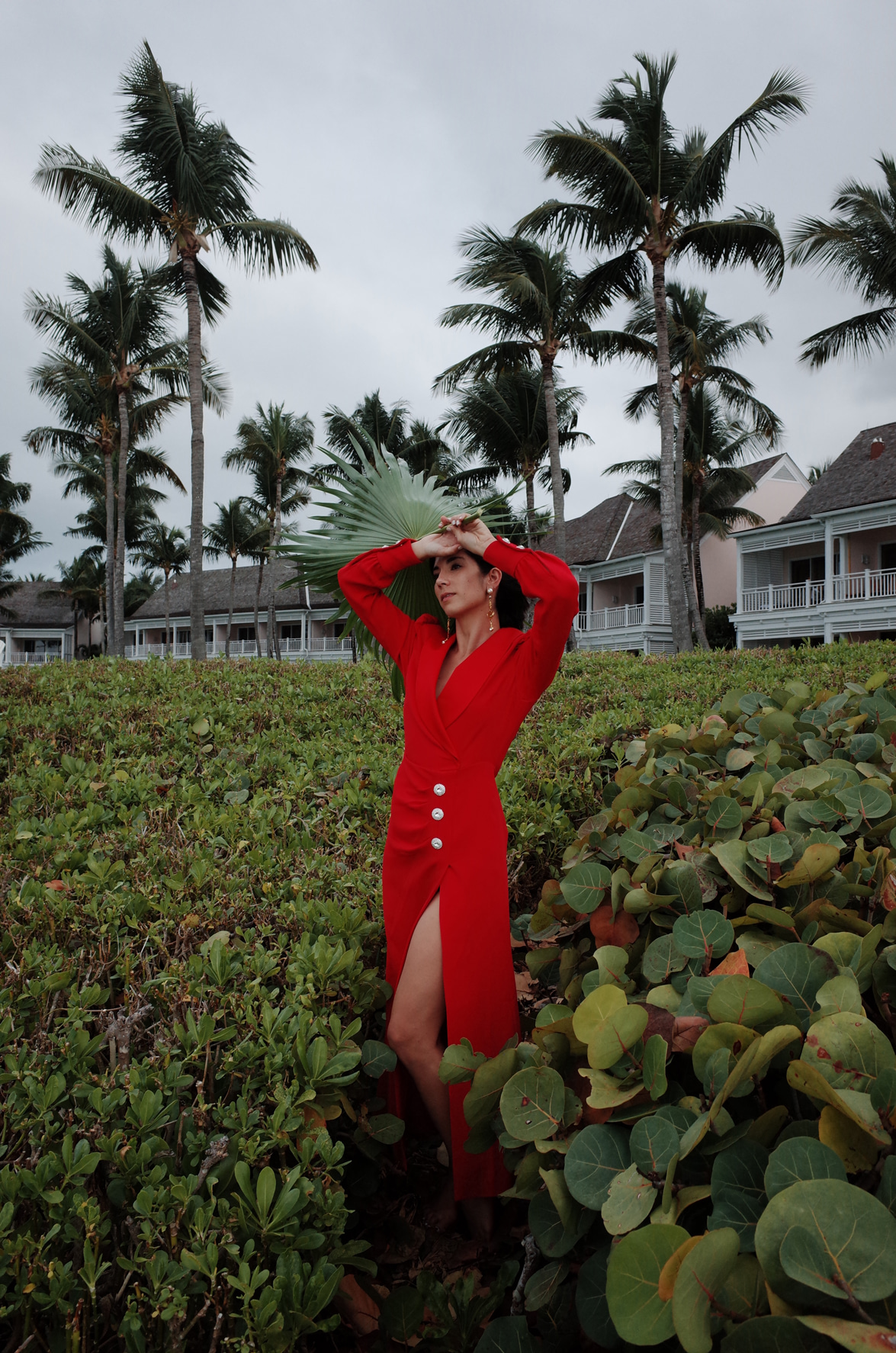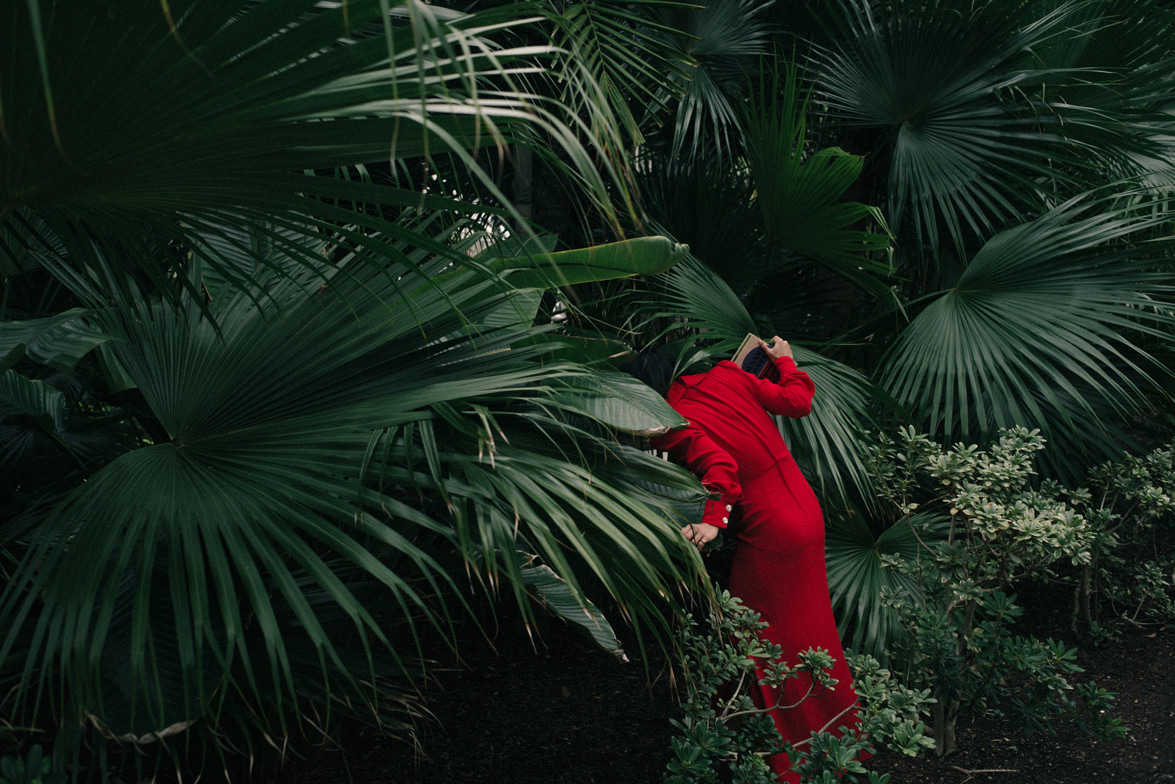 [prodl brand="Alessandra Rich" product="Hollywood maxi dress" description="The minute I packed this stunning dress on loan from Net-A-Porter, I knew I wanted to do something fun with it. I texted Grant the following: I have this red dress -- it's equal parts 80s trophy wife and Bond Girl -- and Im' dying to shoot it in the palm leaves. This dress is a lot of dress, if you know what I mean, the slit is high and the price tag is even higher, but I loved how editorial it felt on the island." link="https://shopstyle.it/l/W42k"]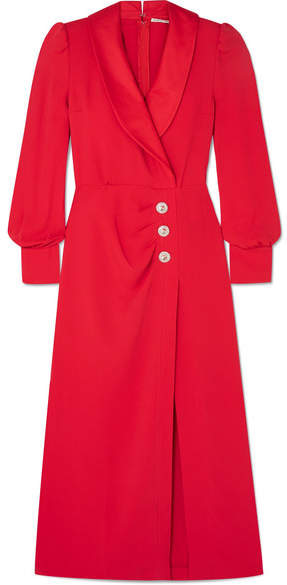 [/prodl]
[prodr brand="Diane von Furstenburg" product="Stacia knot maxi dress" description="If you're craving a dramatic red moment, either for the holidays or perhaps on vacation, I love how easy this DvF dress is -- super flattering, long sleeves and tie front hides a lot of evils if you decide to drink one too many piña coladas." link="https://shopstyle.it/l/W42u"]

[/prodr]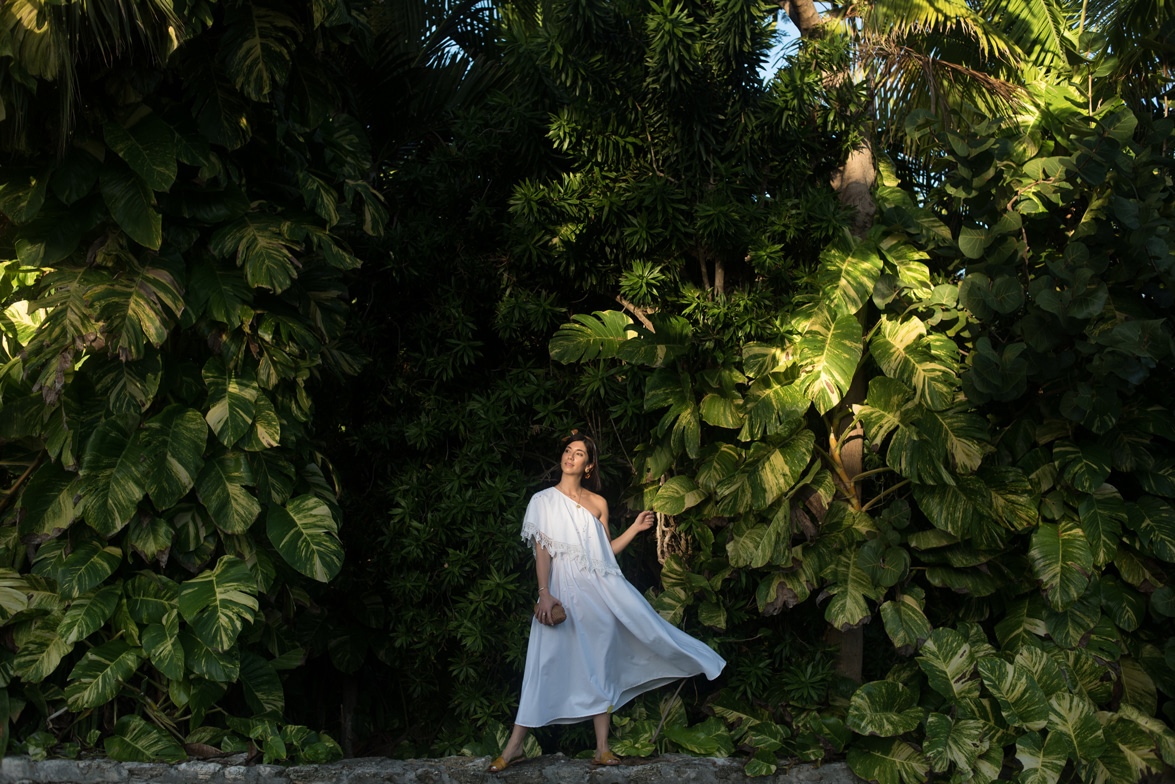 [prodl brand="Alice McCall" product="Ziggy off the shoulder dress" description="So my good friend Sunni Spencer has the most adorable store in the West Village dedicated to all things summer and resort wear, year round. She's always my first stop when I'm heading on a tropical vacation and thankfully, she had the last of this one shoulder vintage lace dress in her shop for me to borrow. Unfortunately, it's not sold out, so I found a few really good dupes. Both seem realy easy to pack and to wear for both daytime and evening." link="https://shopstyle.it/l/W46K"]
[/prodl]
[prodr brand="Rosie Assoulin" product="Off the shoulder tie front dress" description="Anytime I see Rosie Assoulin associated with the word SALE, I jump. And grab my credit card. This little white frock would be perfect for vacation but I think it would look just as darling with a turtleneck worn underneath." link="https://shopstyle.it/l/W469"]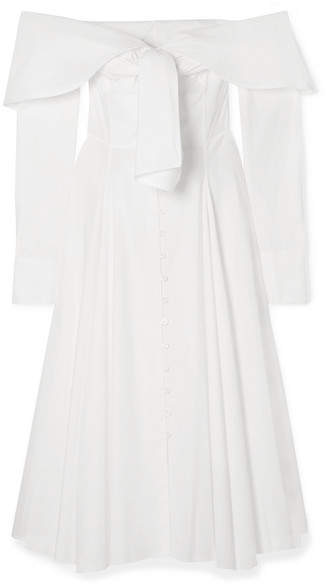 [/prodr]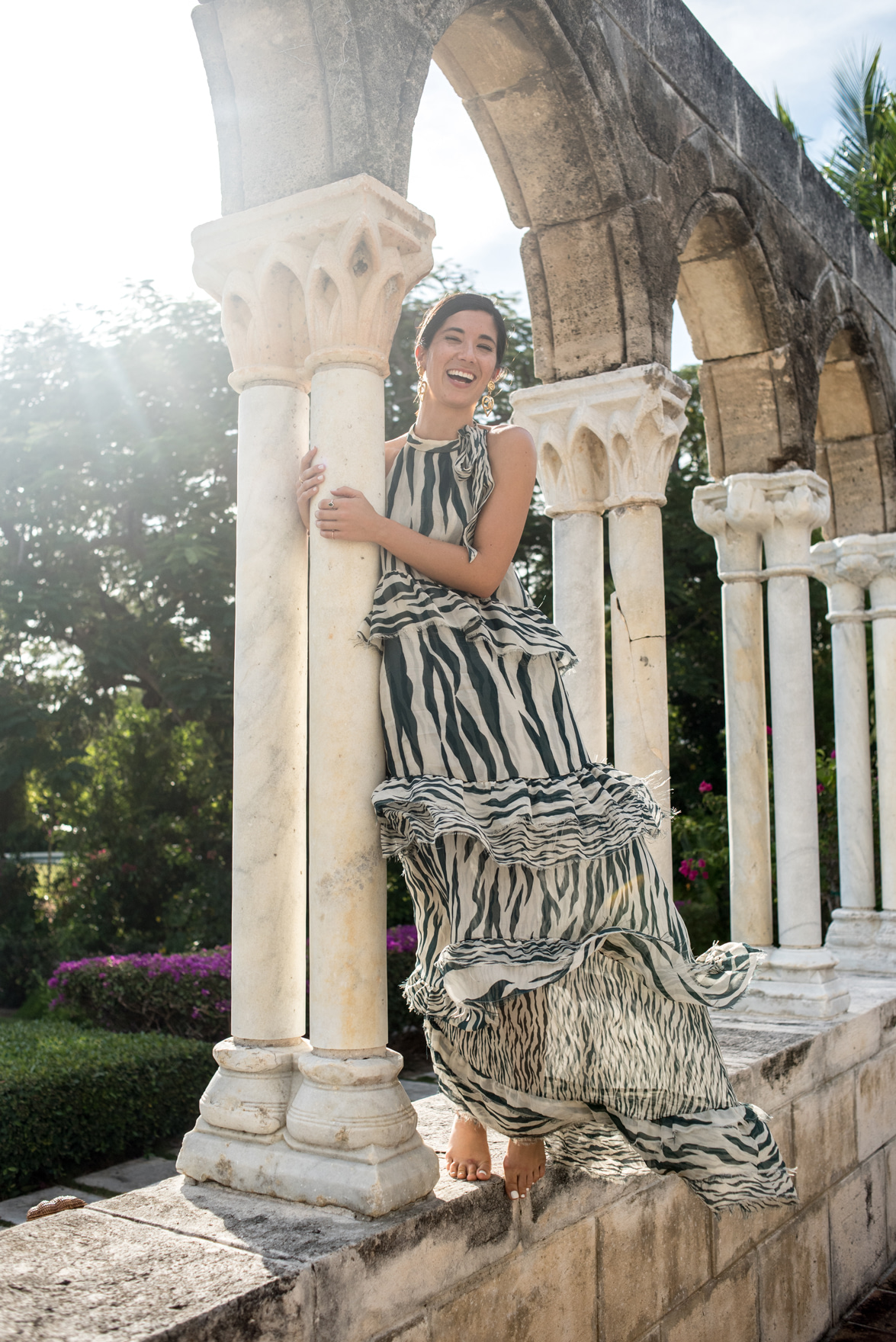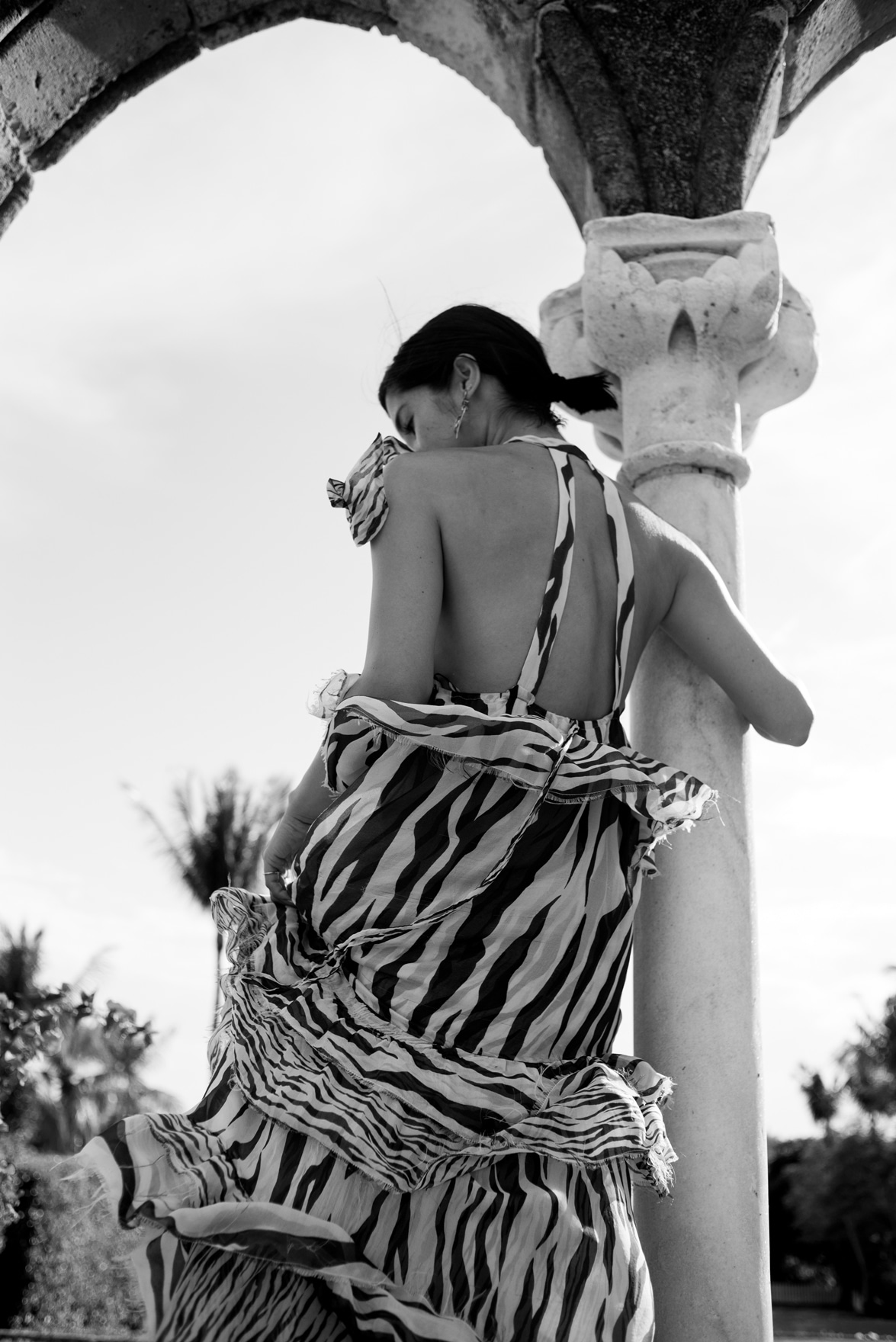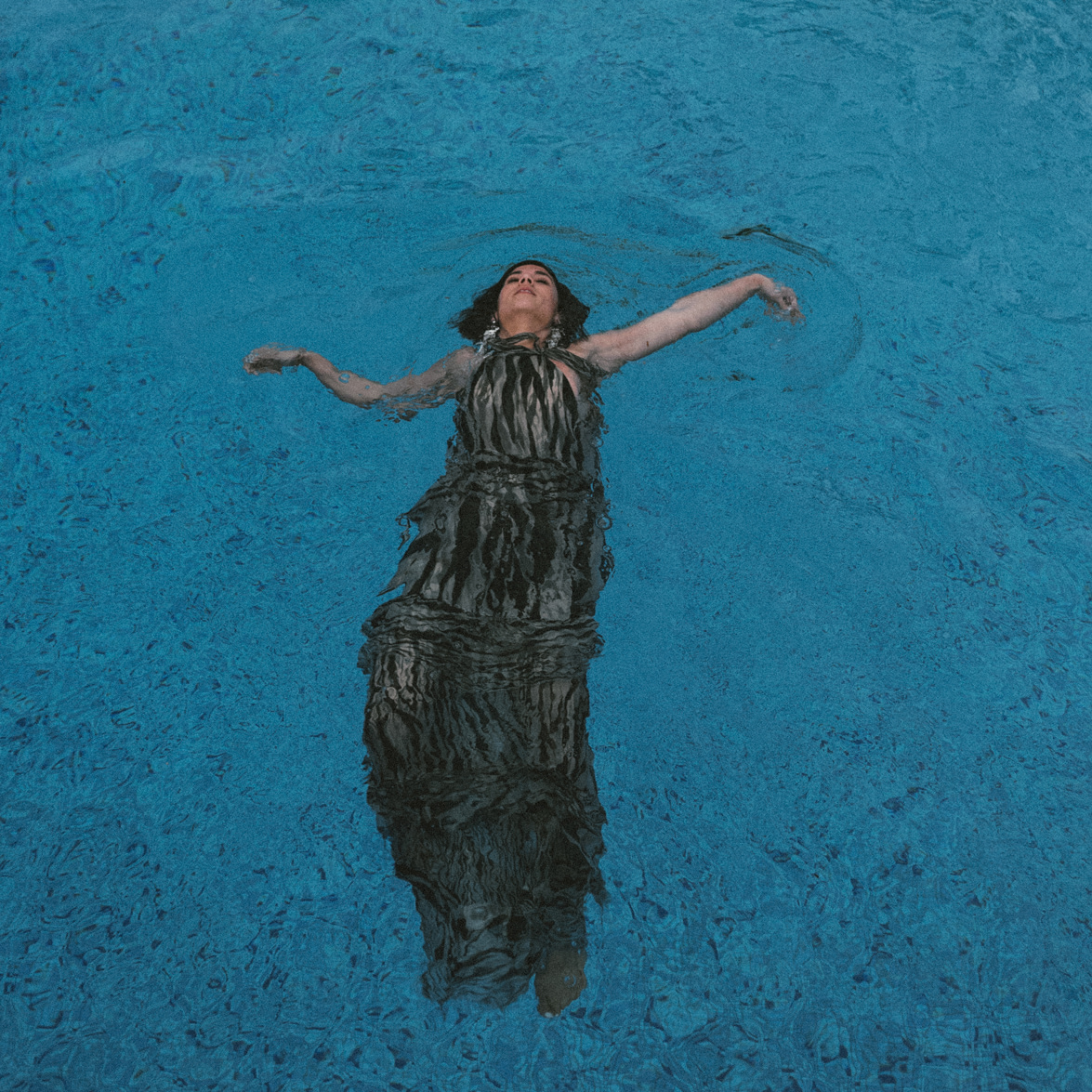 [prodl brand="Zimmermann" product="Juniper halter tie dress" description="This dress (in the above photos, not this Zimmermann one) shall go down in my closet history as best impulse decision ever. I picked it up right before a polo event with the St. Regis team in Napa YEARS AGO and I wasn't sure if I was going to like it. I was wrong. I love it! So much so, that I've held onto it YEARS later, bringing it on pretty much every tropical vacation I've ever gone on. While it's sadly no longer available anywhere, I did dig around for a few dupes for you guys!" link="https://shopstyle.it/l/W5em"]
[/prodl]
[prodr brand="Maria Lucia Hohan" product="Inais halter neck dress" description="Another sale alert -- love how this one has a metallic finish to it. So pretty." link="https://shopstyle.it/l/W5es"]
[/prodr]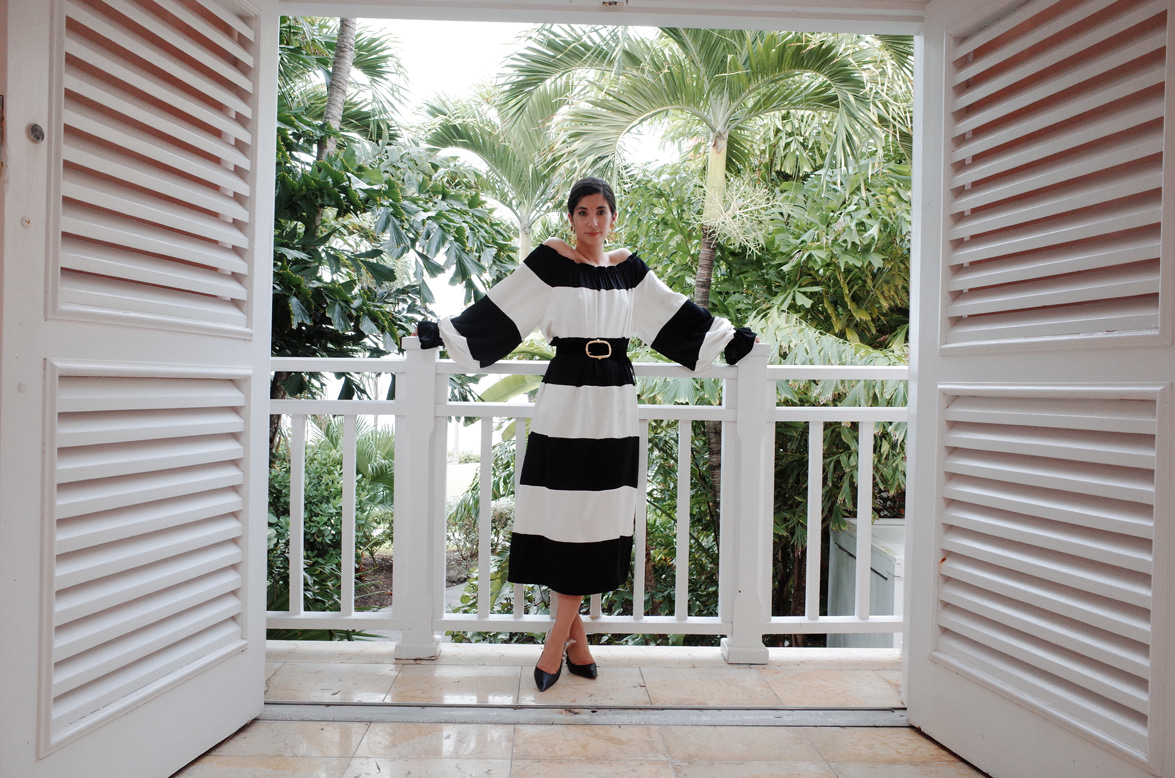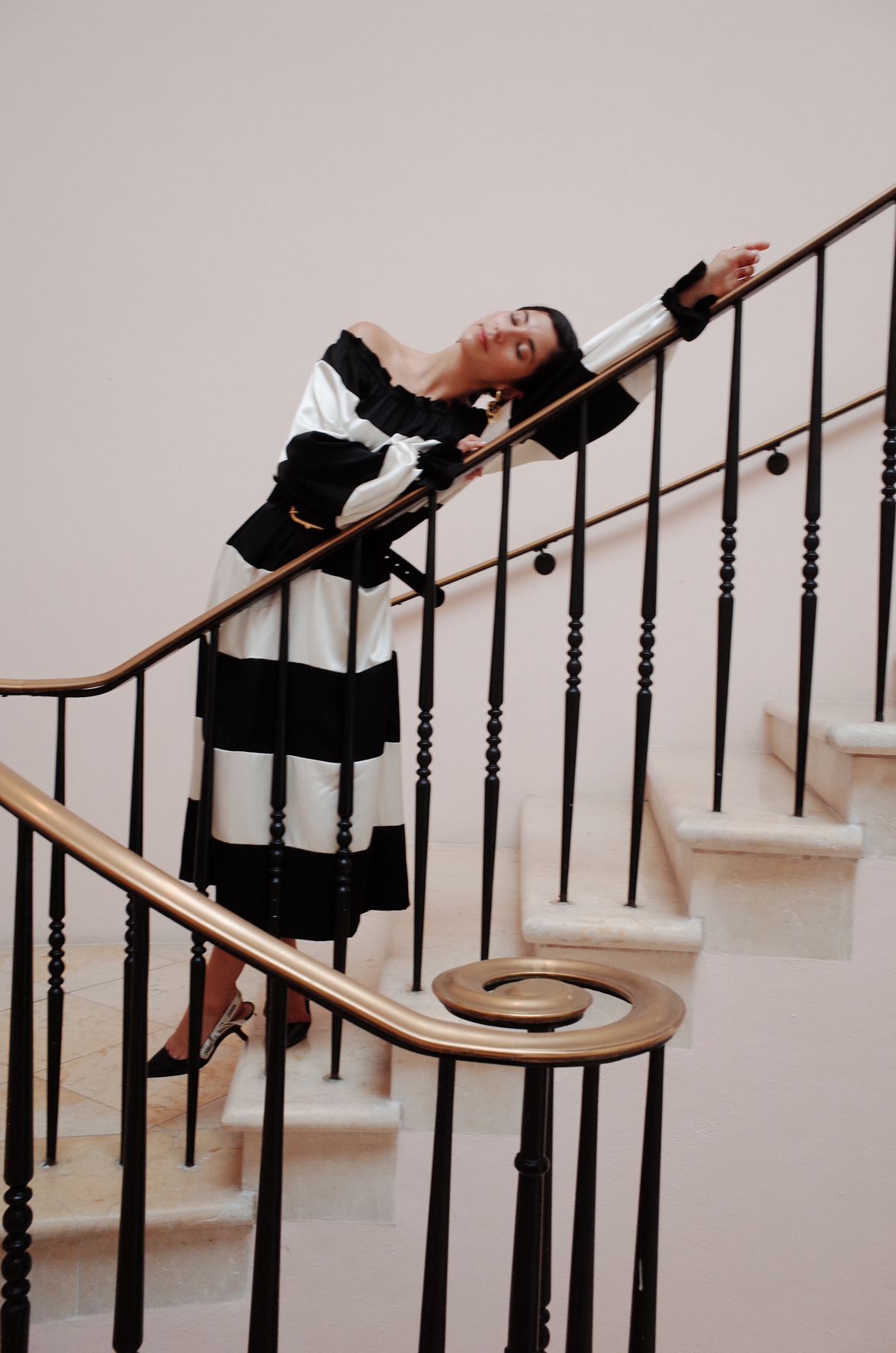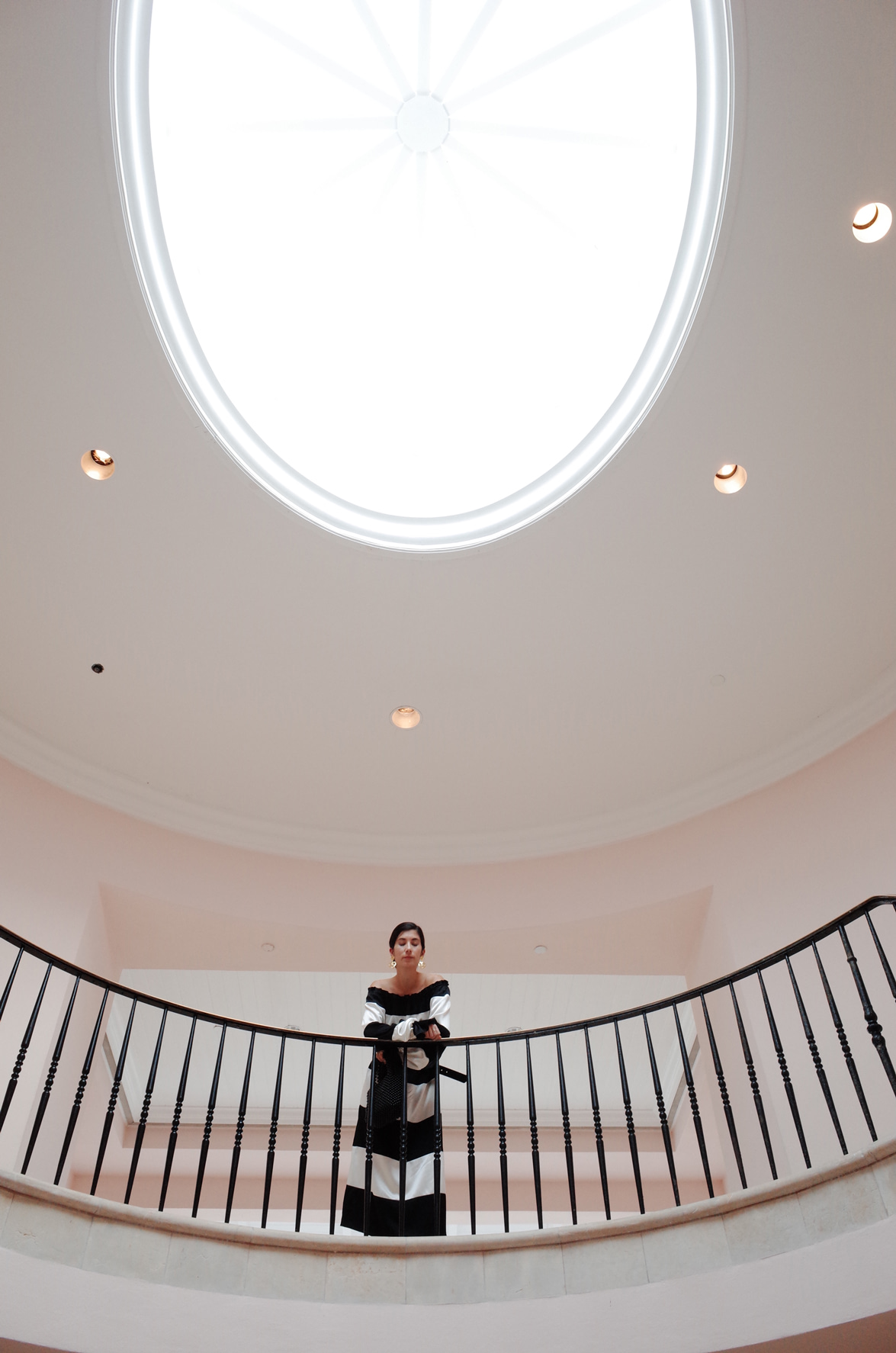 [prodl brand="Cynthia Rowley" product="Shanley dress" description="If there's anyone I know who does resort wear right, it's my girl Cynthia Rowley. I remember seeing this dress in a recent lookbook of hers and have been dying to bring it with me on a tropical vacation. I love it styled both ways really -- loose without the belt for more of a beach situation and with a belt, for a more evening, city gal vibe. The wide stripes are just so eye catching too." link="https://rstyle.me/n/dd6f8pyvd"]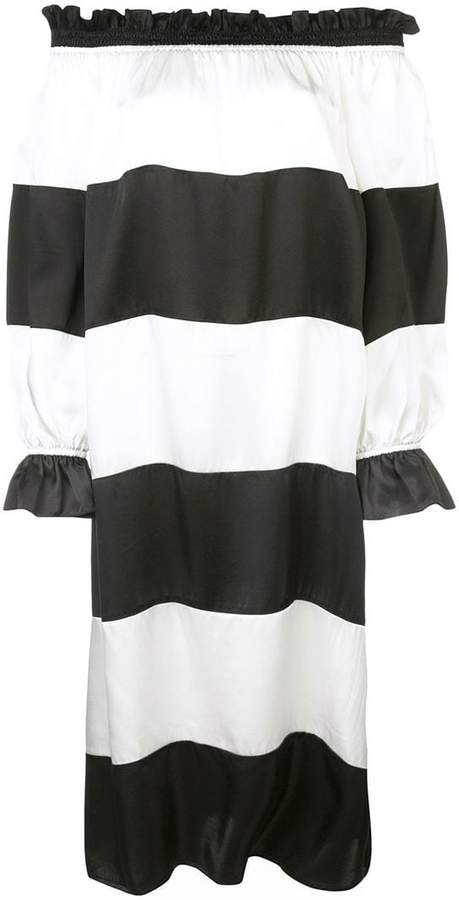 [/prodl]
[prodr brand="Caroline Constas" product="Titos off the shoulder dress" description="Oh, this is such a good little dupe -- and could work really nicely for more city situations. I love the fitted pencil skirt shape and that neckline is just so unique with the pseudo sweetheart!" link="https://shopstyle.it/l/W5nt"]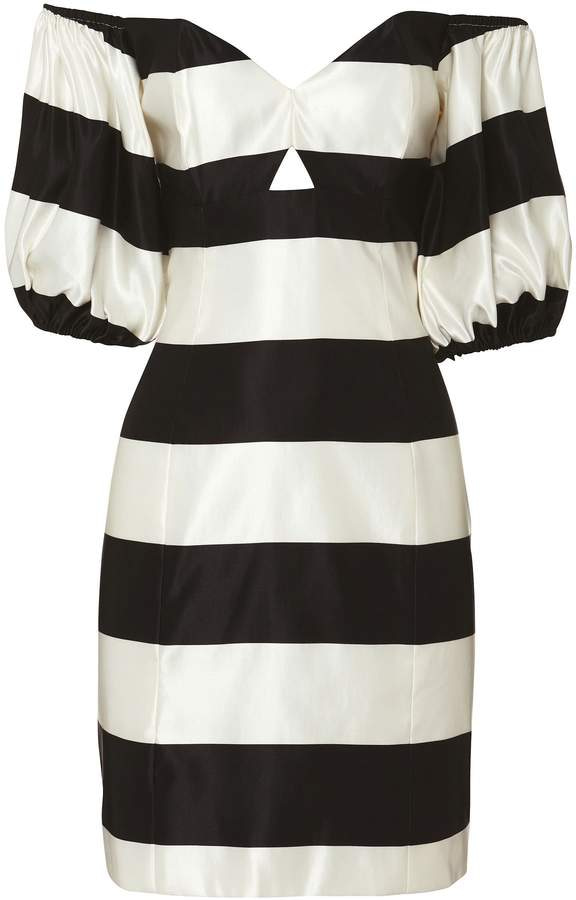 [/prodr]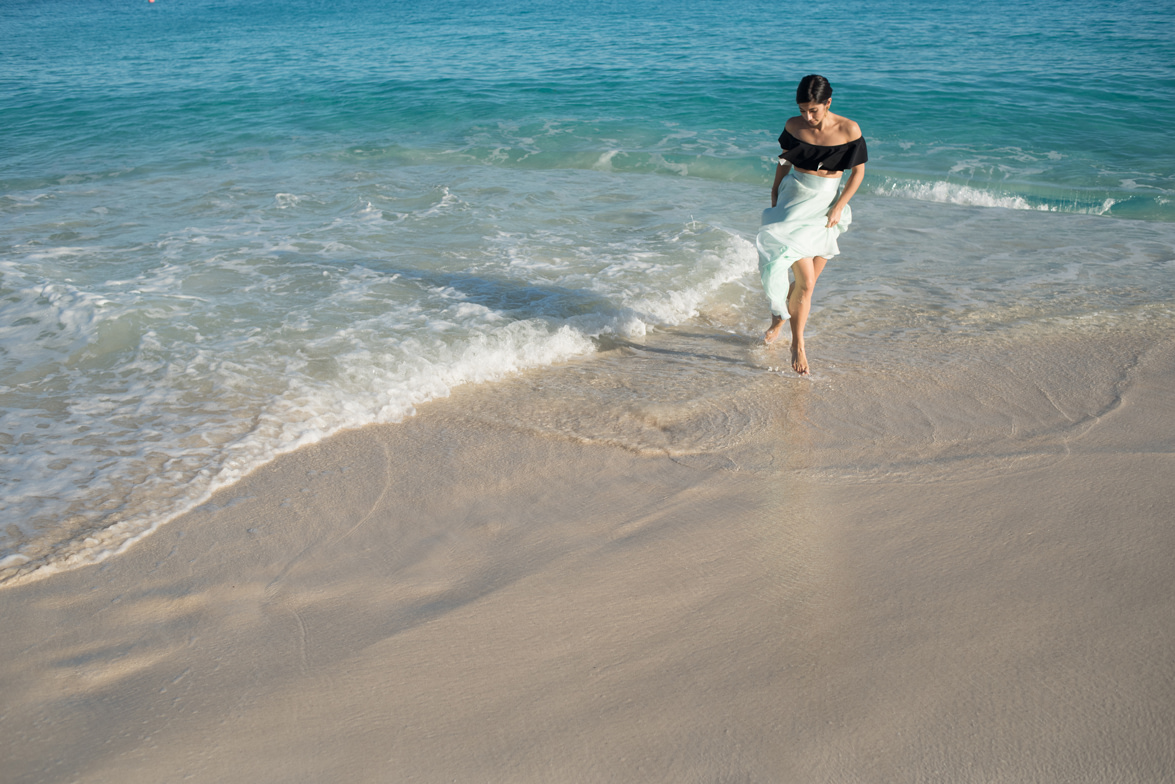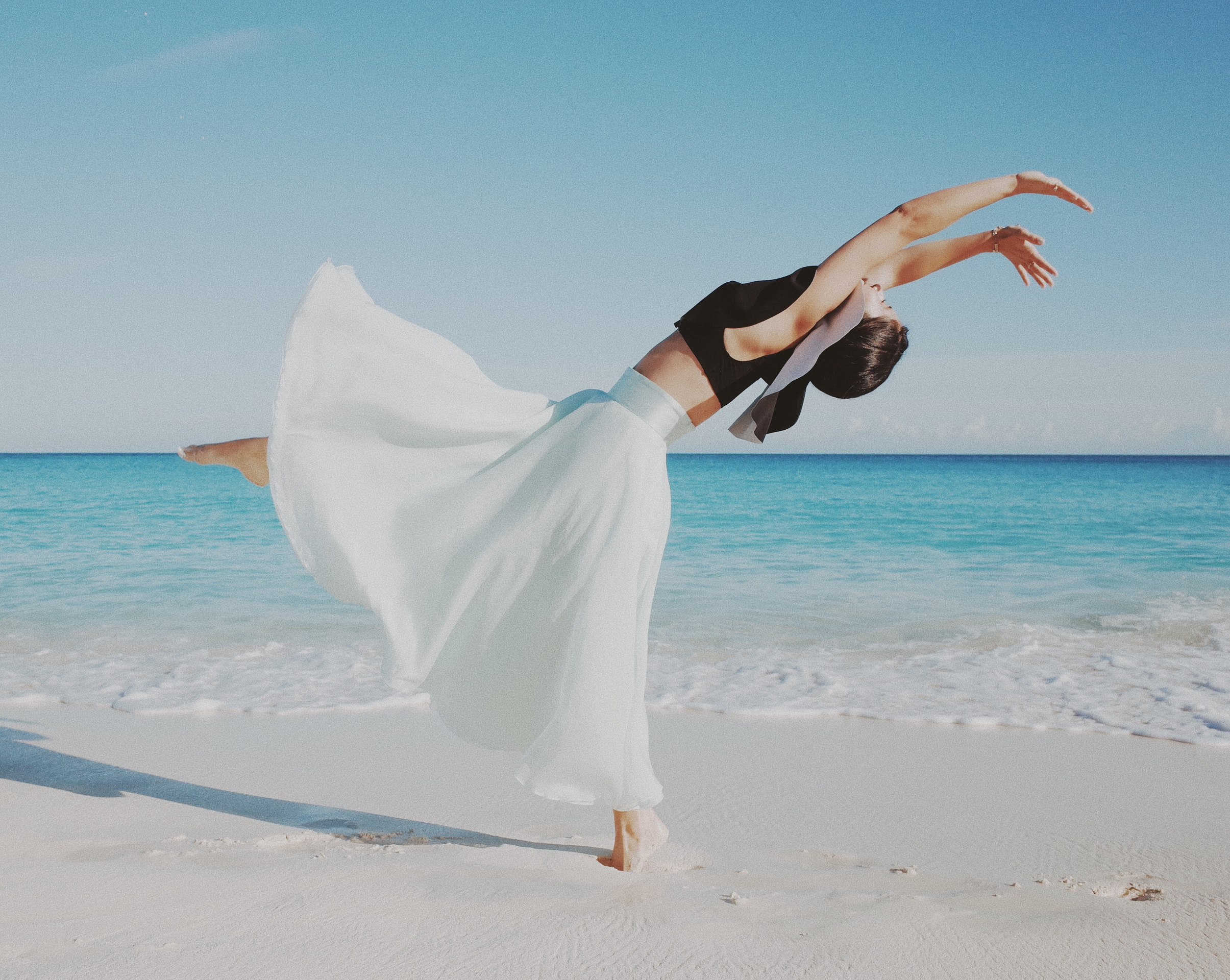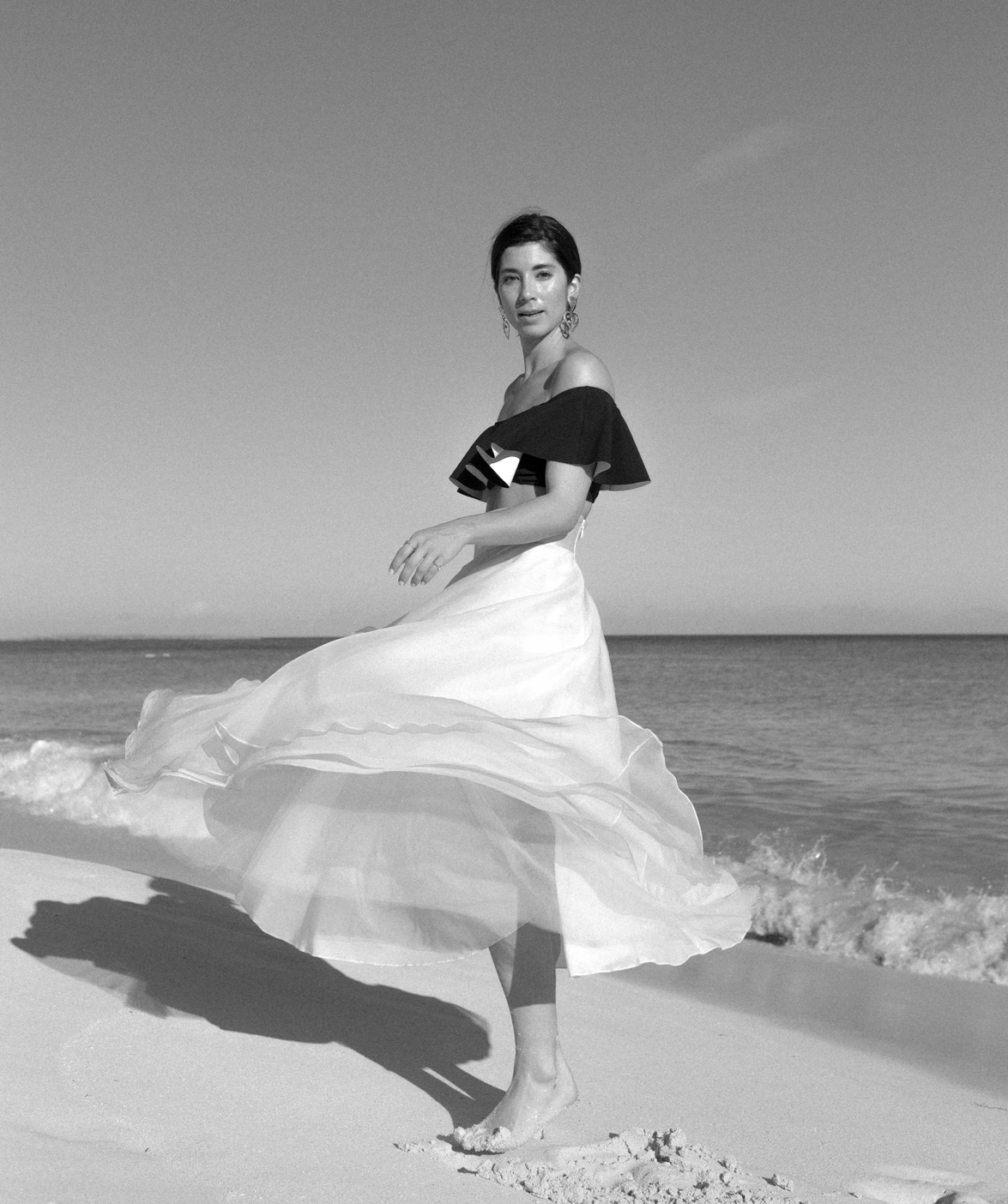 [prodl brand="Victoria Hayes" product="Carmela full midi skirt" description="I met Victoria Hayes when I visited Vancouver a few weeks ago with the Fairmont team for a Canadian fashion designer showcase they were putting together. Victoria herself is from Toronto, but is based in NYC (much to my luck!) and I instantly fell in love with her aesthetic. She was kind of enough to loan me this mint green tulle skirt from a few seasons ago, but it's very similar in style to this current skirt she has in cream." link="https://victoriahayesnyc.com/collections/skirts/products/carmela-skirt-ivory"]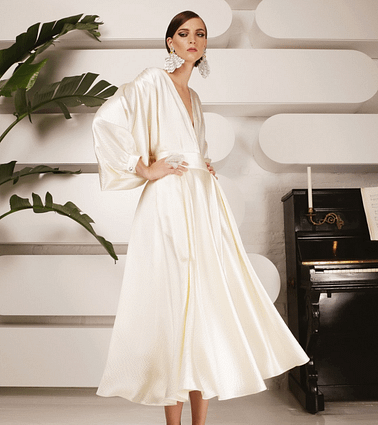 [/prodl]
[prodr brand="Carolina Herrera" product="Organza midi skirt" description="OK, ring the sale bell again. This Carolina Herrera skirt needs to go home with someone soon -- this price won't last long! And just look at that mint green color! Almost identical to the Victoria Hayes one I'm wearing in these photos." link="https://shopstyle.it/l/W5sK"]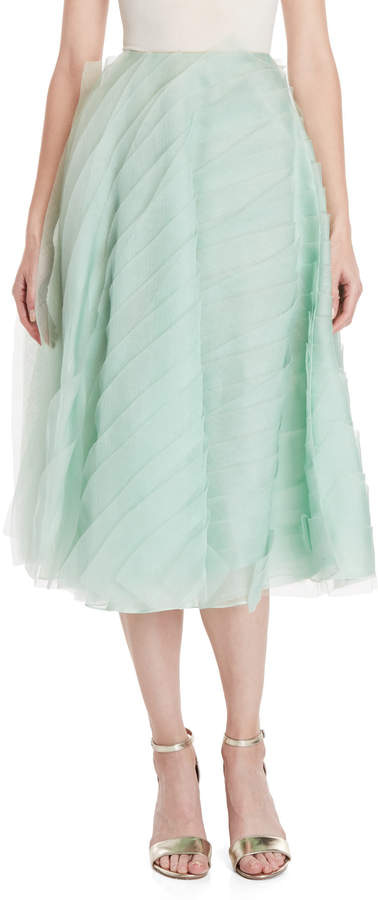 [/prodr]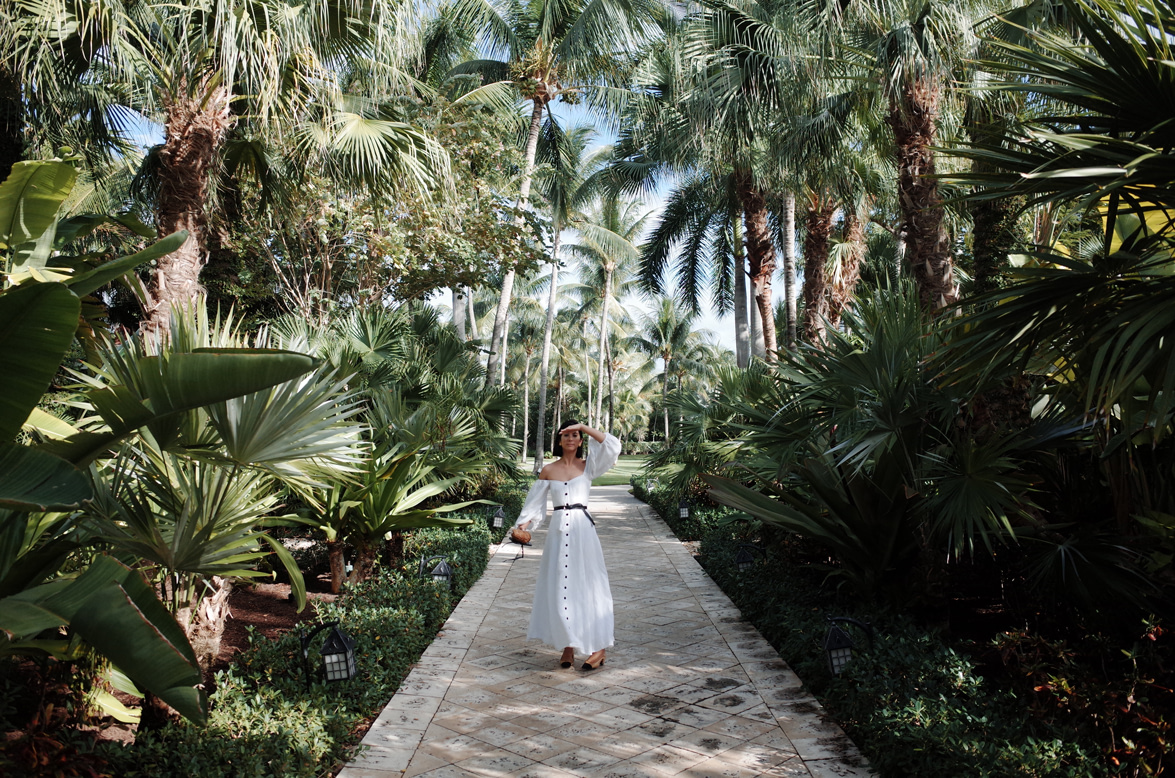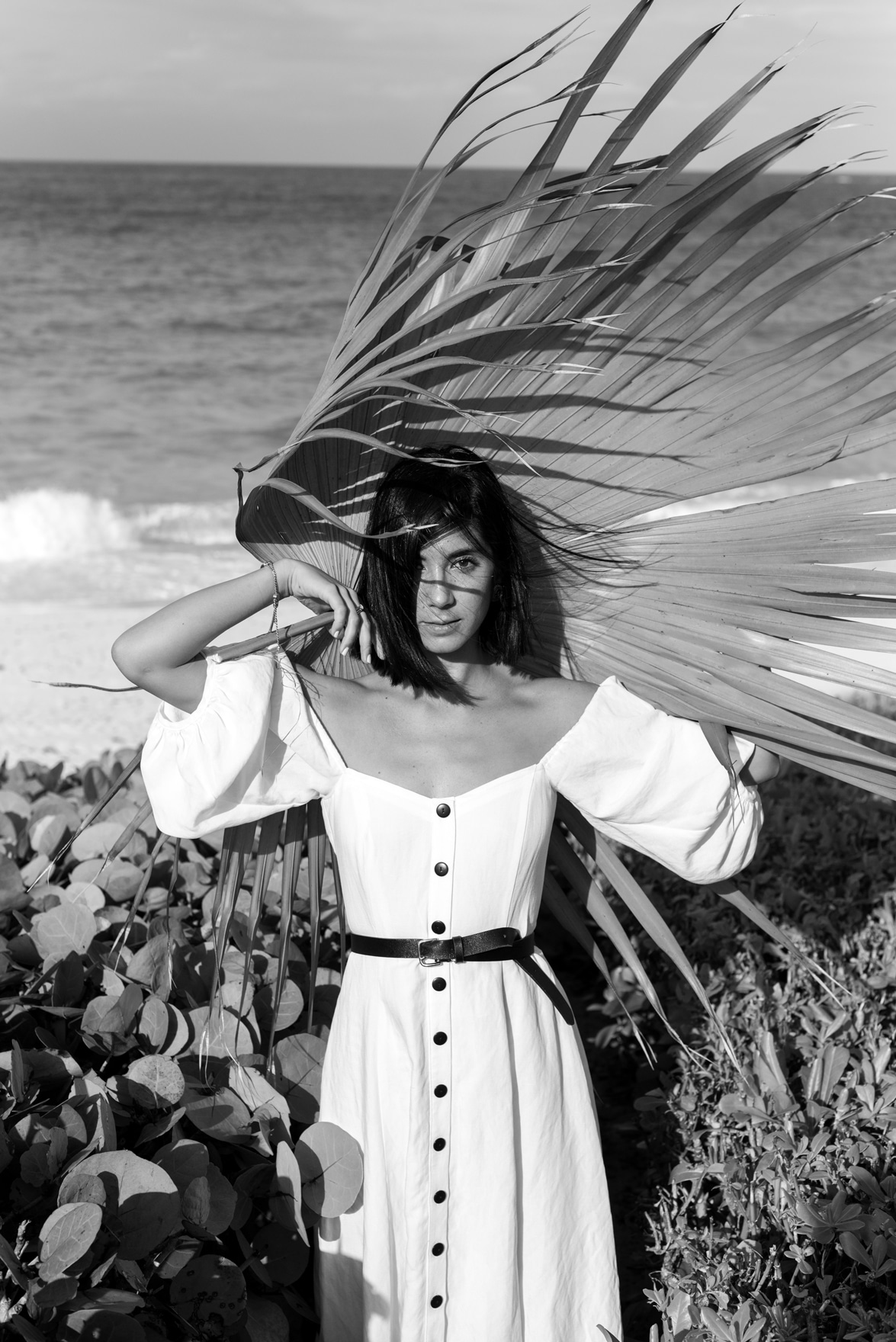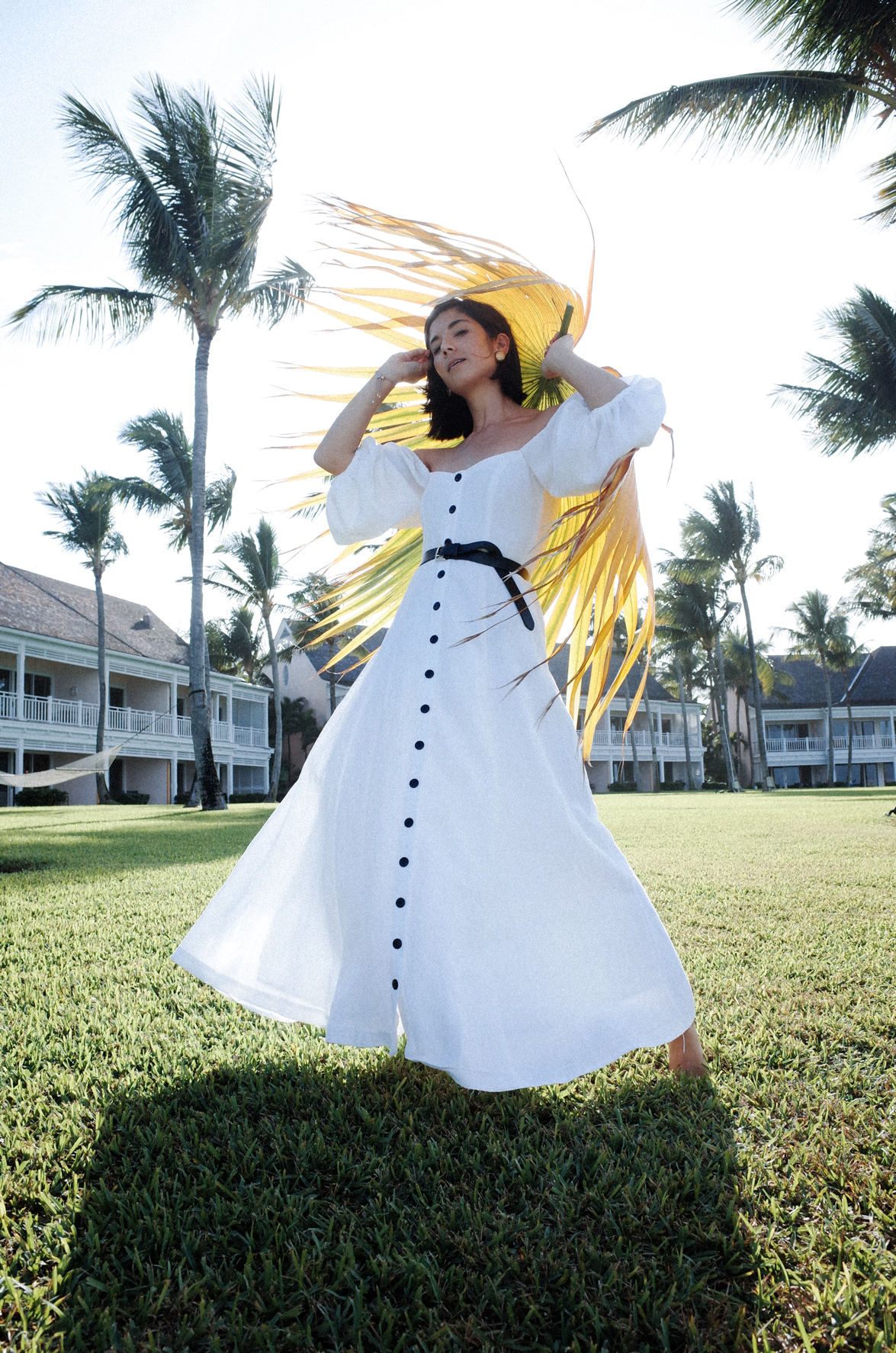 [prodl brand="Mara Hoffman" product="Mika off the shoulder dress" description="I'm so happy to see one of my summer MVP dresses still available online AND on sale for you guys! Scoop her while she's still available! You won't regret it!" link="https://shopstyle.it/l/W5uQ"]
[/prodl]
[prodr brand="Cult Gaia" product="Simona off the shoulder midi dress" description="Oh, leave it to Cult Gaia to design some statement vacatio dresses. How pretty is this little number? Those sleeves! Those buttons! That neckline! It's just so romantic, I can't handle it!" link="https://shopstyle.it/l/W5zW"]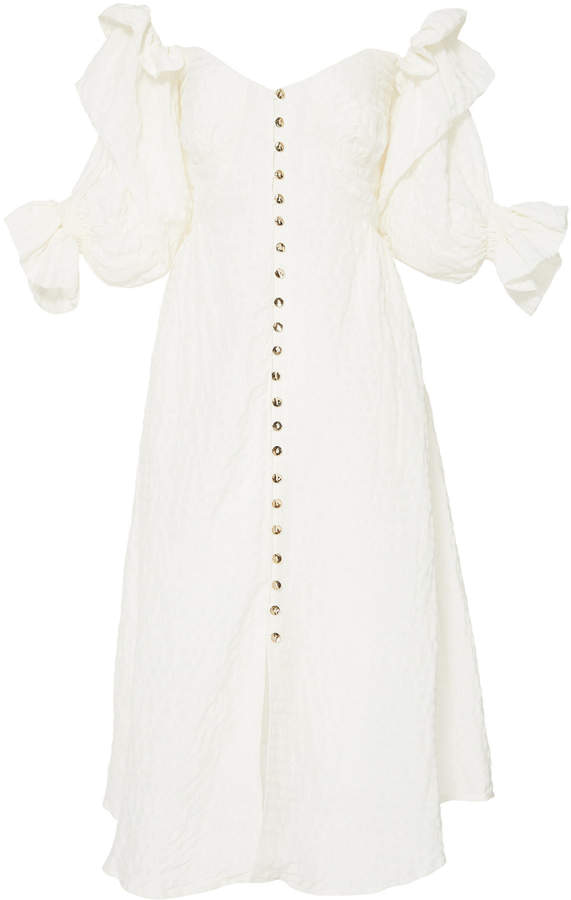 [/prodr]