3
minute read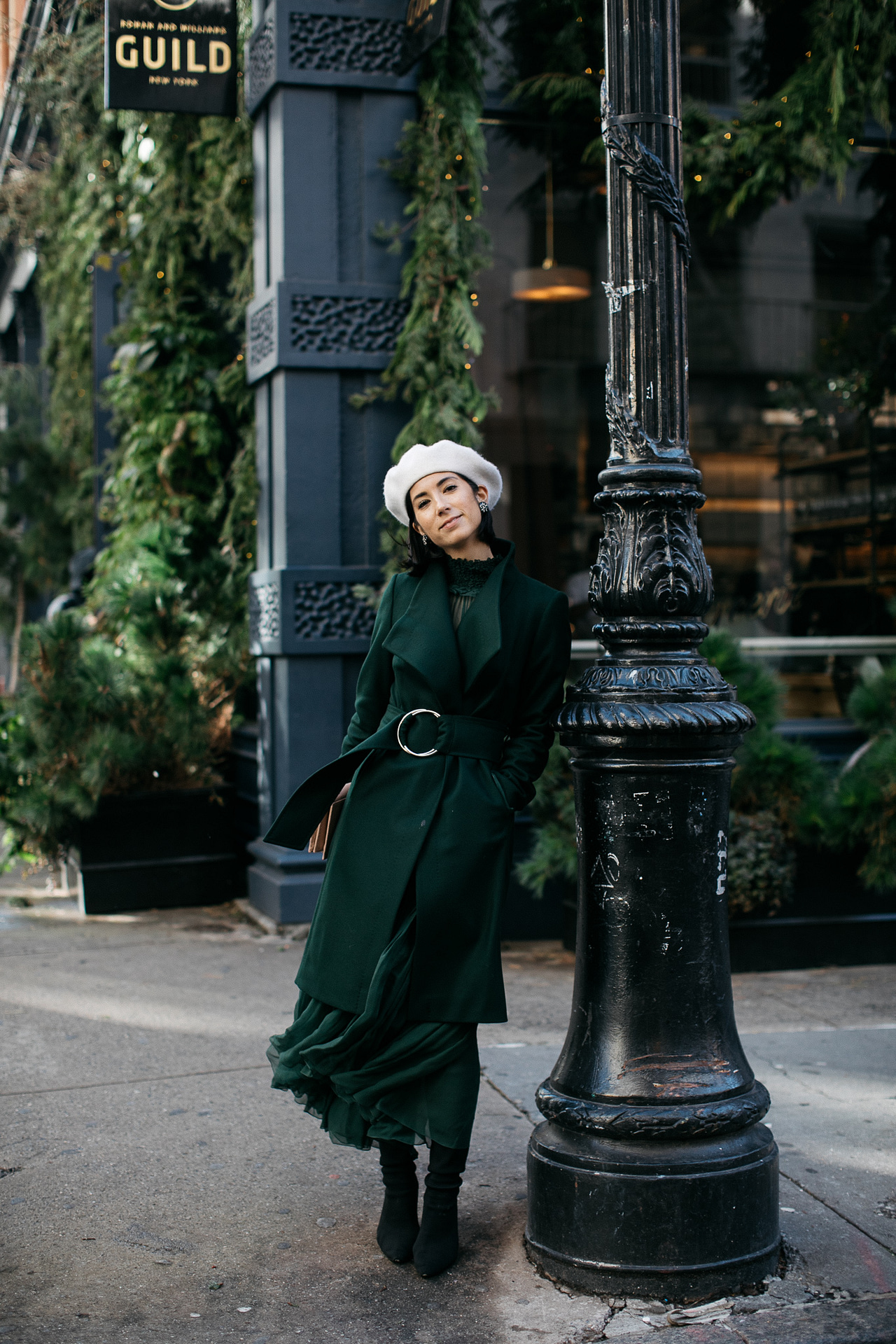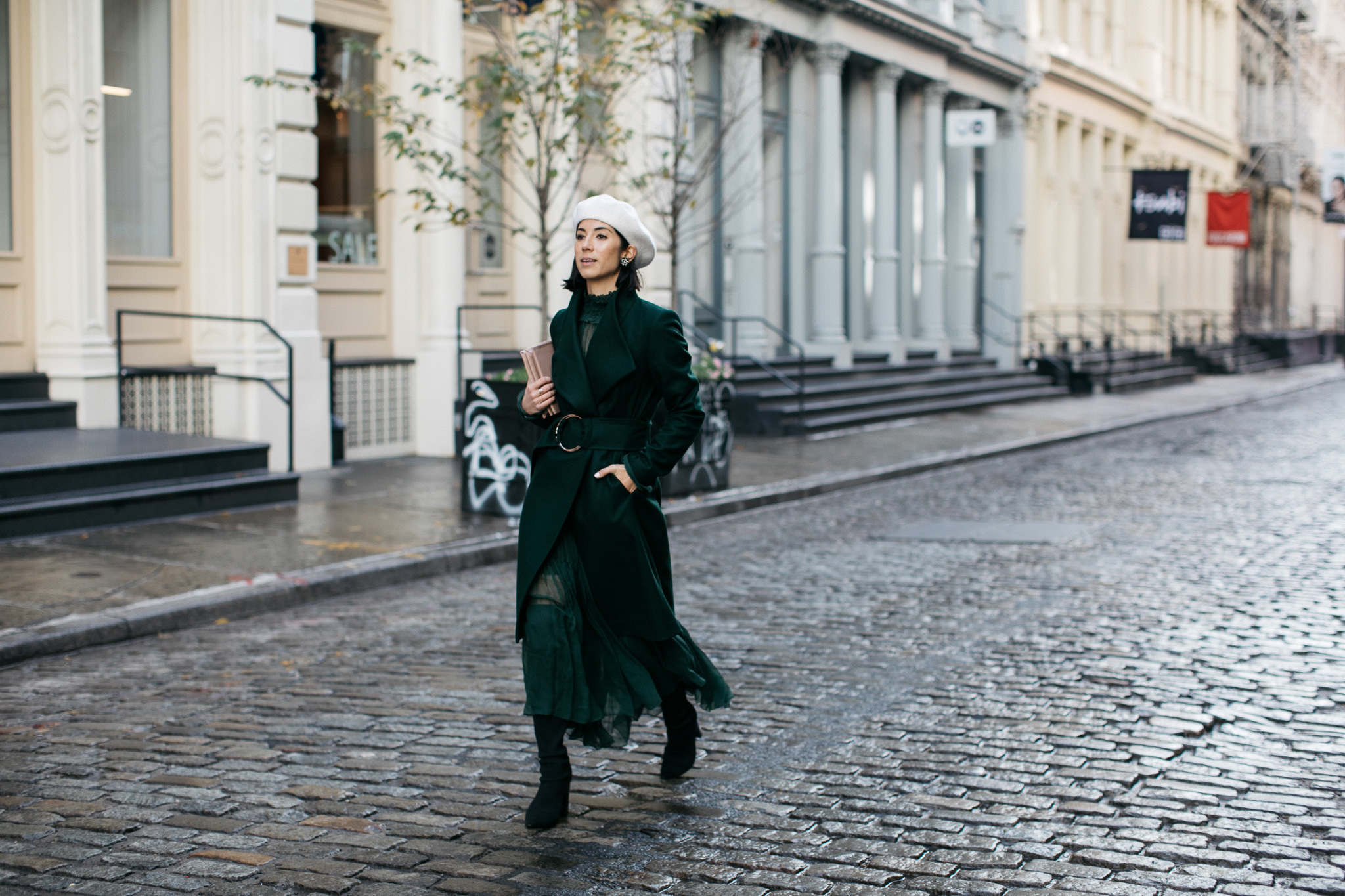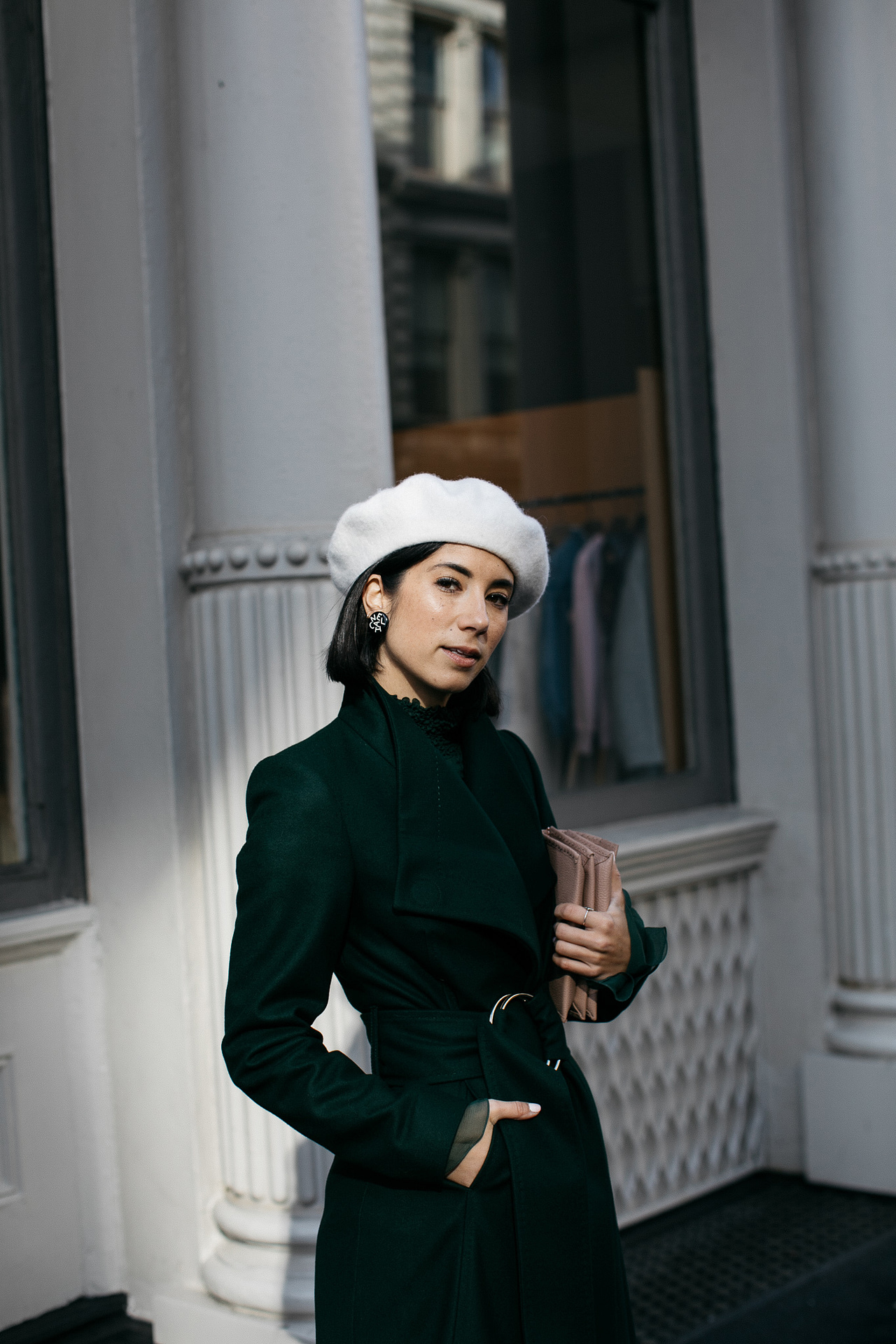 Here's a winter hack for you.
When in doubt and when temperatures aren't kind to you, I find dressing in all one color or similar tonal colors makes getting ready in the morning a breeze. And given that I'm on a huge emerald kick at the moment (I blame the Duchess of Sussex for this one), I wanted to share some of my latest emerald finds in hopes it sparks your favorite color palettes.
A few rules to monochromatic dressing before you begin:
Mix up textures when putting together your pieces -- it'll break up the outfit in a good way, making it feel more editorial and less "is that a uniform?"
Same goes for colors -- of course, when you're digging through your closet for all the same color, the chances of them all matching perfectly are slim to none and that's ideal really! I usually opt for the darkest piece in my ensemble to be the focal point -- the dress or the coat for instance -- and then allow the other pieces to range in lighter shades, but the only way to find the right combination is to mix and match! Don't be afraid.
Accessories don't need to match but should compliment or accent -- notice how my black boots almost blend into the outfit, which allows everything to flow really nicely. But my beret on the other hand? It's the white figurative cherry on top and I love how it tops everything off in a fresh way.
To get started, I would survey your closet and see what colors you gravitate to the most often and start making mini pile combinations. Build from there!
Are there any other colors you love wearing head to toe?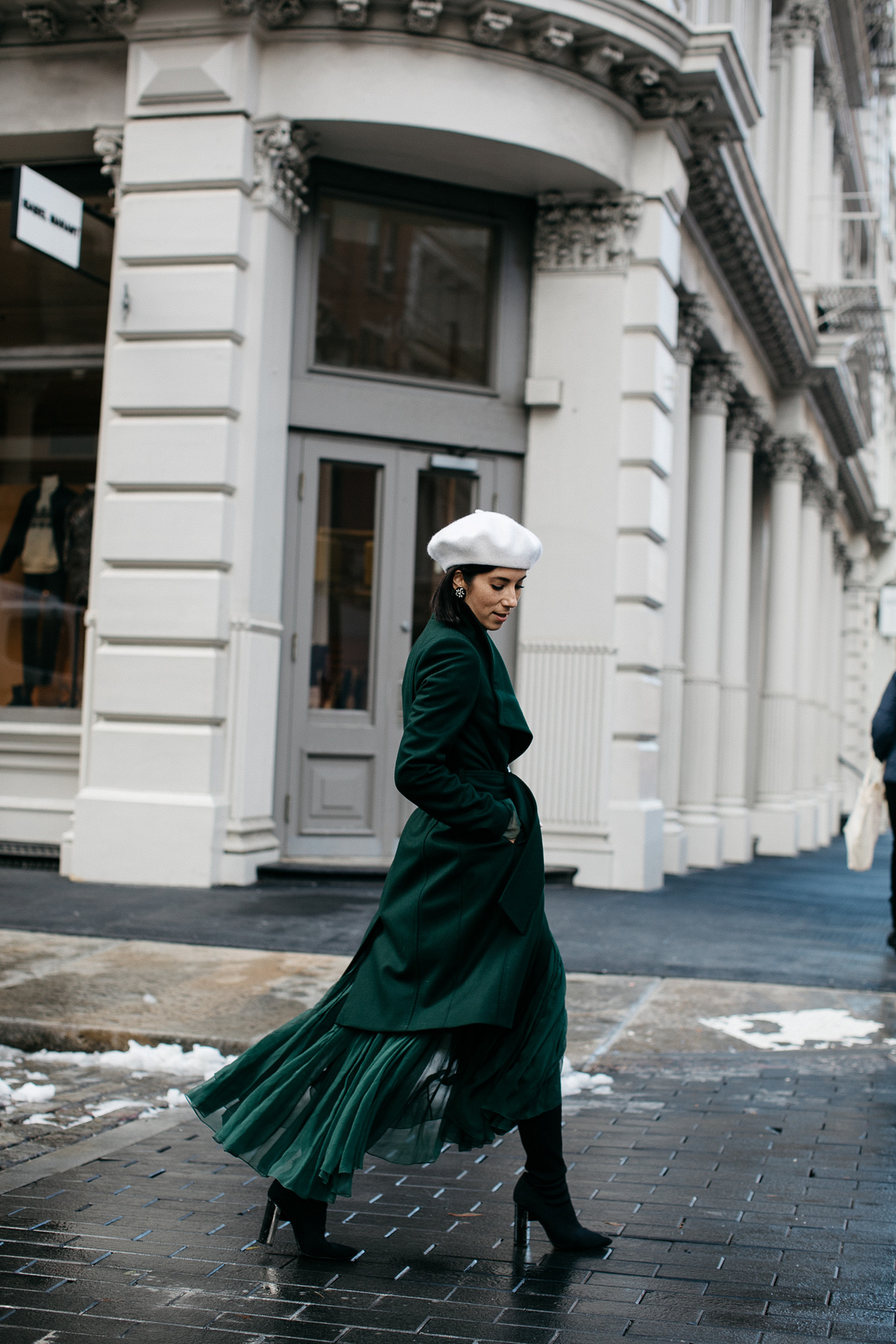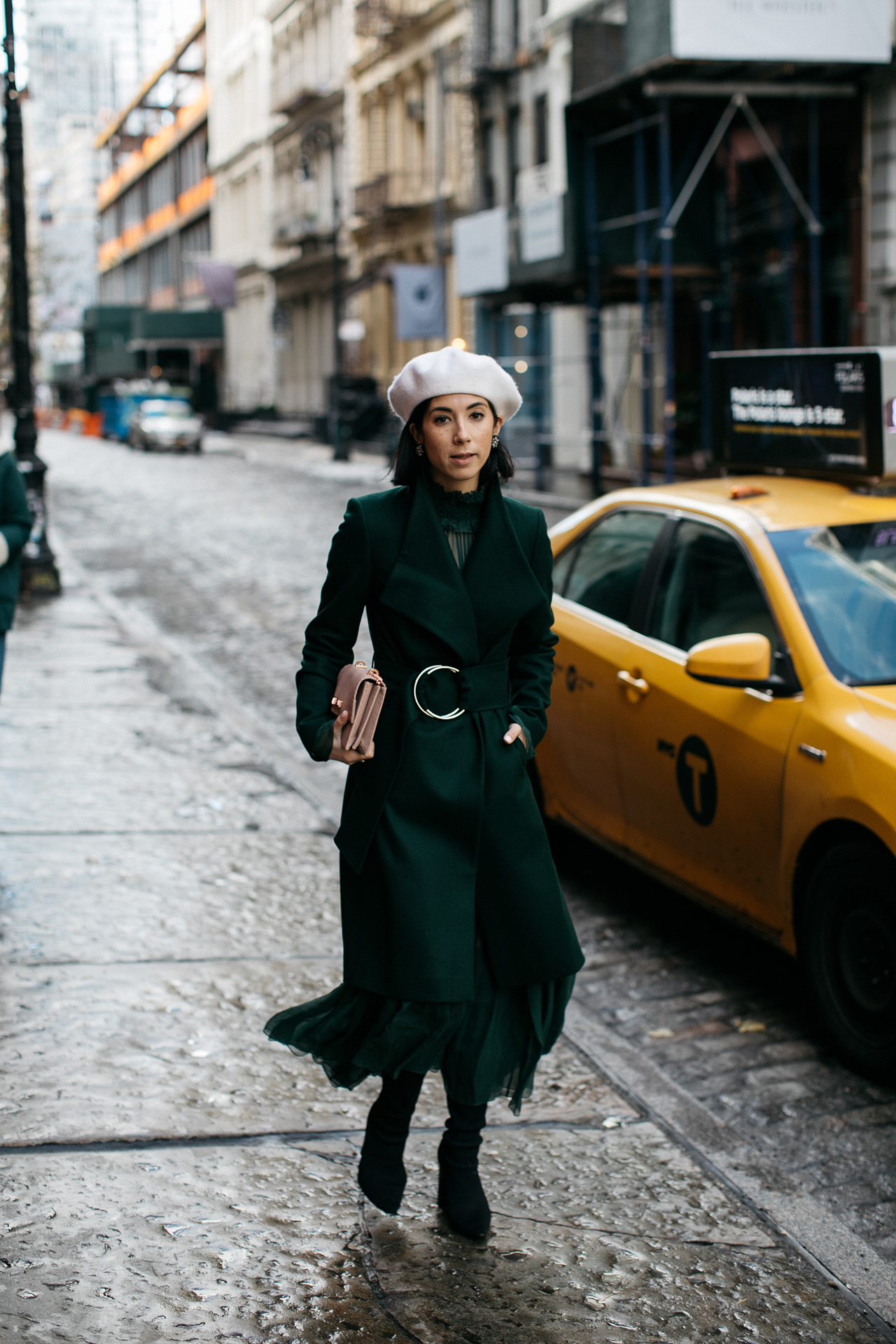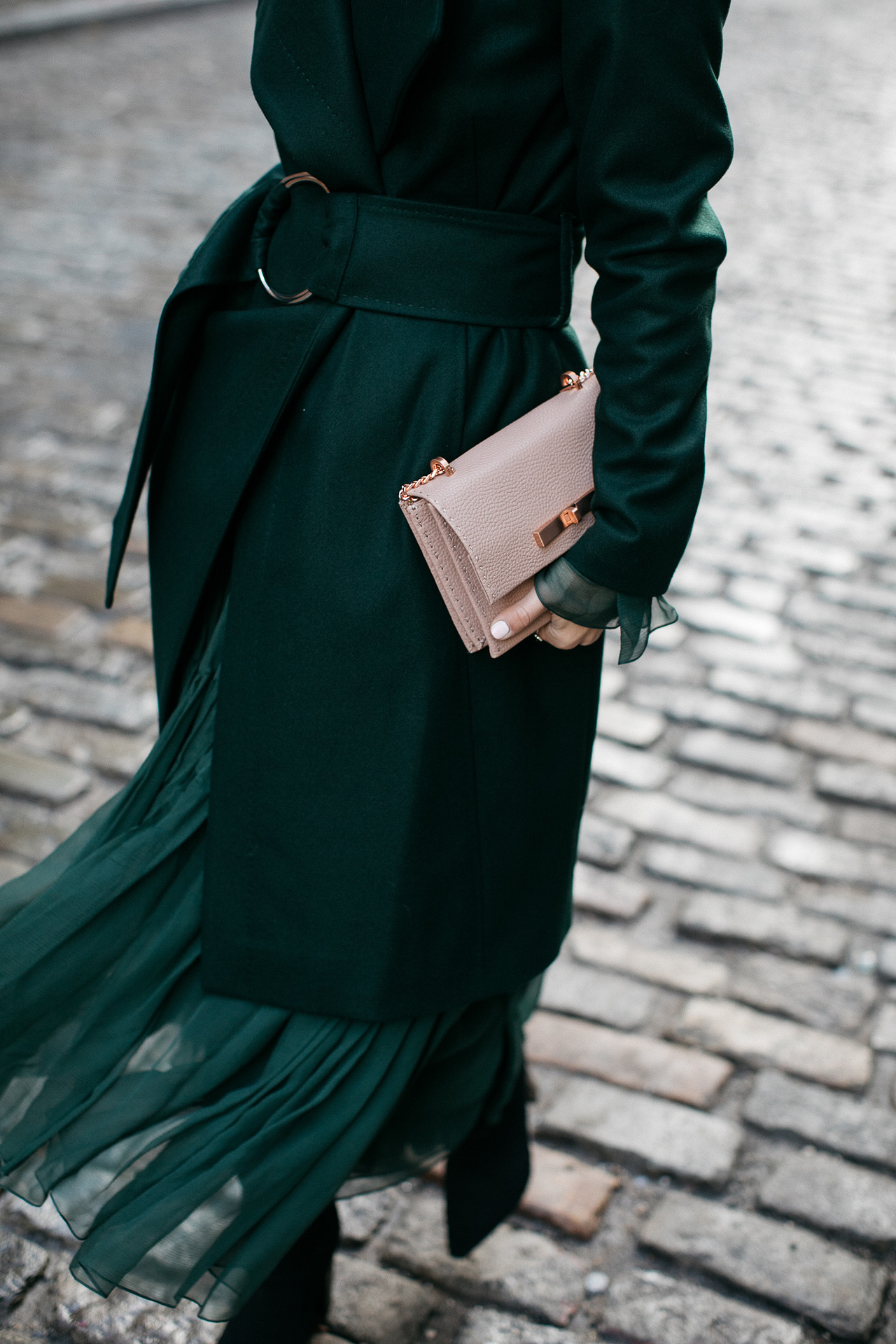 OUTFIT DETAILS: Ted Baker coat // Chloe dress (borrowed) // Anthropologie beret // Zara boots // Ted Baker clutch // Chanel earrings