3
minute read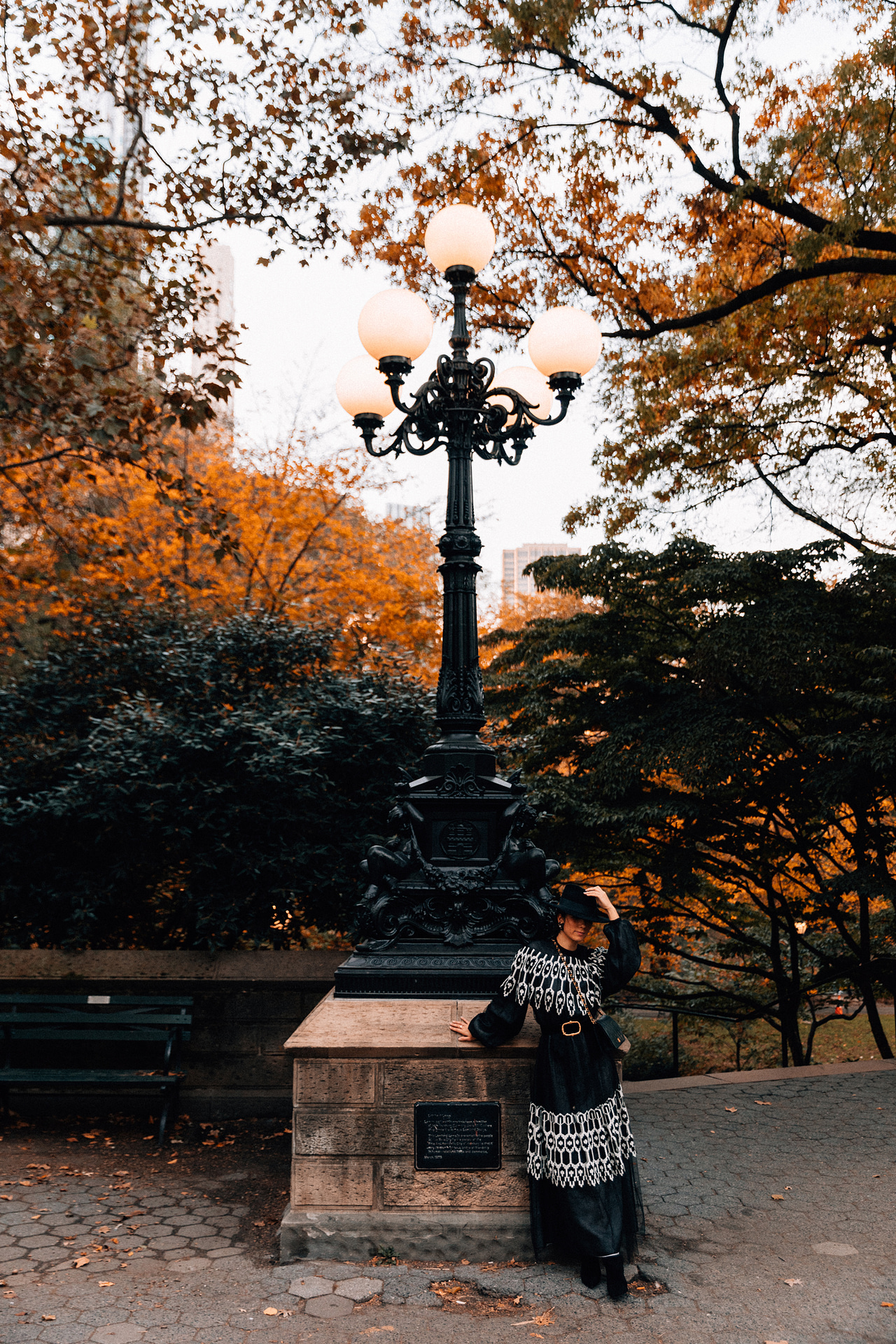 OUTFIT DETAILS: Longchamp dress (borrowed) // Sarah Flint booties (gifted for campaign) // Chanel bag (gifted years ago for a campaign) // Zara belt (similar style here) // Gladys Tamez hat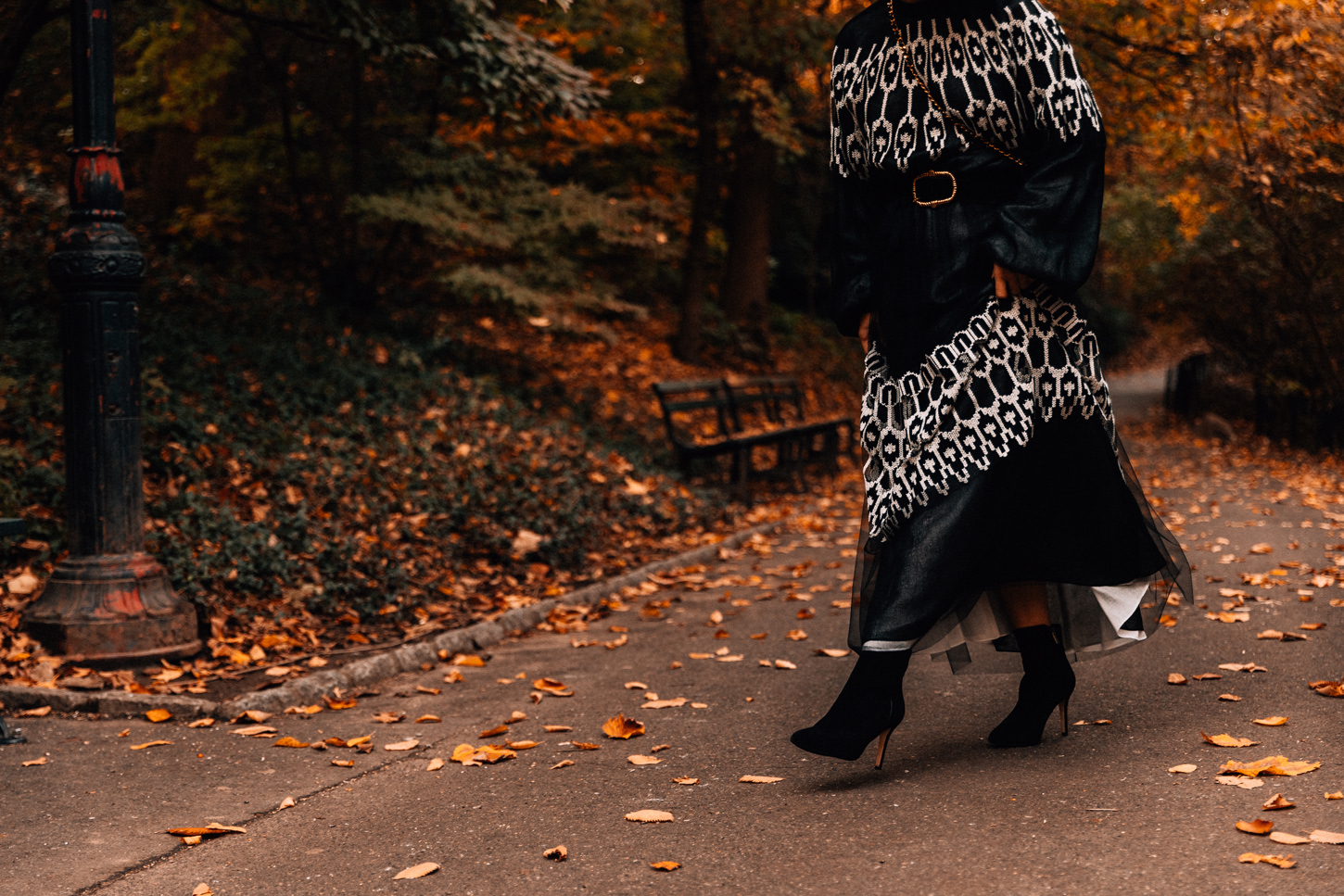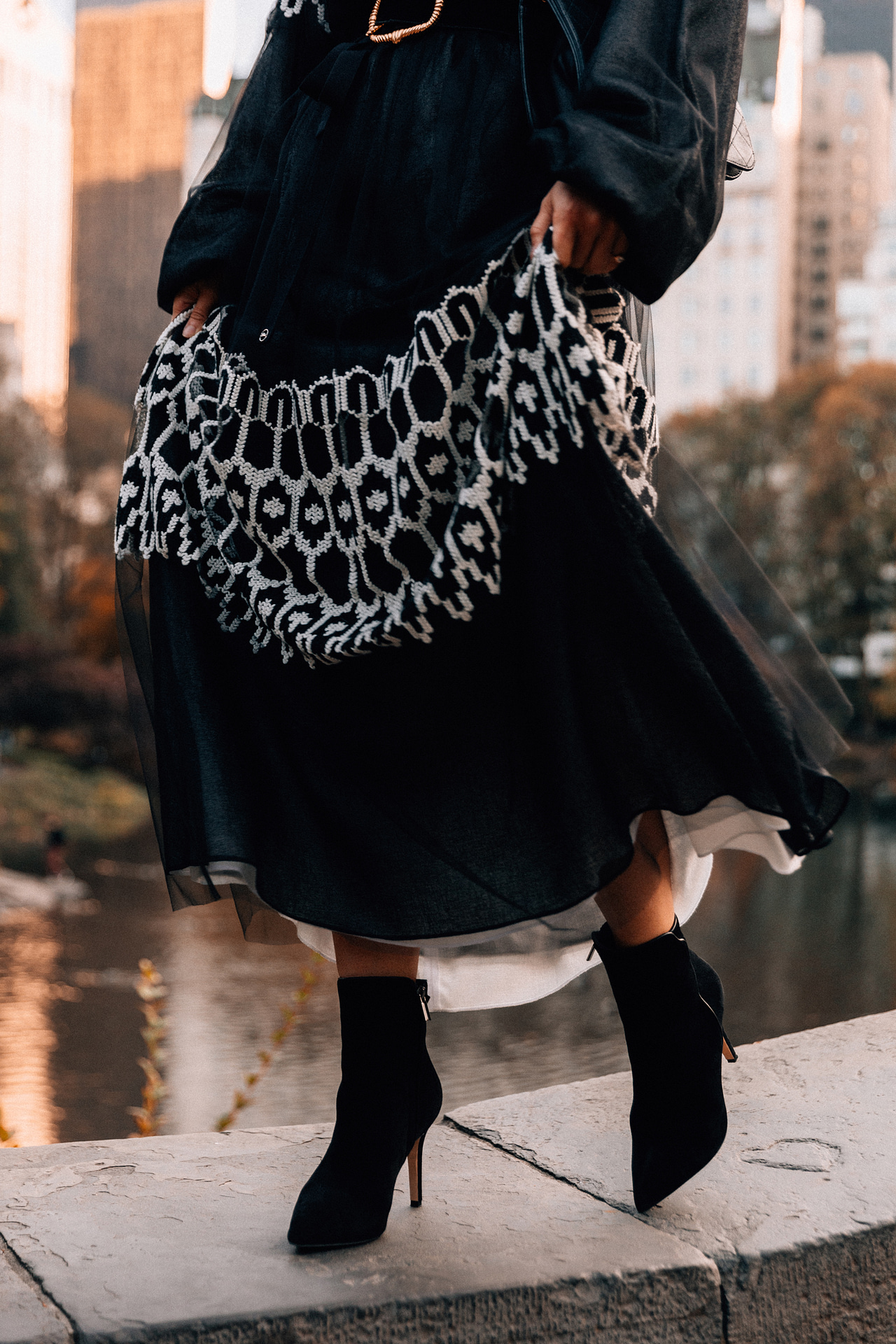 Autumn in New York.
There's nothing quite like it. Today's post is a quick one, mainly because I'm still playing major catch up from last week's week-long Election Day. (Anyone else missing election analysts like MSNBC's Kornacki and CNN's King?). We snapped these photos on Thursday afternoon -- a rare moment from last week where I actually put myself together and unglued my eyes from the TV. I've been meaning to style this dress for quite some time now and this felt like the perfect opportunity to don it. The fair isle stitching on what otherwise looks like a tulle midi dress really does it for me (I remember seeing it walk down the runway back in February at the Longchamp show and I gasped) -- so I did what any self-respecting New Yorker would do, I threw a statement hat on and walked out the door in these Sarah Flint Perfect Dress Booties.
At the risk of sounding like a broken record, I'll say it again: you all know how much I love my Sarah Flint shoe collection. The older I get, the more I realize no matter how much I love my statement, fashion week-ready shoes, on a day to day basis, I don't stray from my classic core rotation. If it ain't broke, don't fix it, right? And her latest launch -- the Perfect Dress Bootie that I'm wearing here? Truly the perfect ankle city boot in my opinion. Dressy and polished for holiday occasions, but with the comfort and ease of a walking boot. I'm wearing the 90mm heel here (it also comes in a 60mm height), in both black and taupe (the taupe is next on my list), it hits a few inches above my ankle -- the ideal sweet spot for an ankle boot in my opinion. Anything lower, and it cuts your leg off. Anything higher and it gets tricky to line up well with a hemline. Similar to the rest of her designs, comfort is always at the core of Sarah Flint pieces -- making them an easy investment piece to live your life in. Here's a rundown of the Perfect Dress Bootie: 10mm hidden comfort platform, expanded toe box, anatomical arch support, 6mm of extra footbed padding and a center steel rod heel for extra durability and security.
As always, if you're looking to try out your first pair of Sarah Flints, be sure to use my code SARAHFLINT-KRYSTAL for $50 off.  And do let me know how you end up styling your pair! I'd love to see!