11
minute read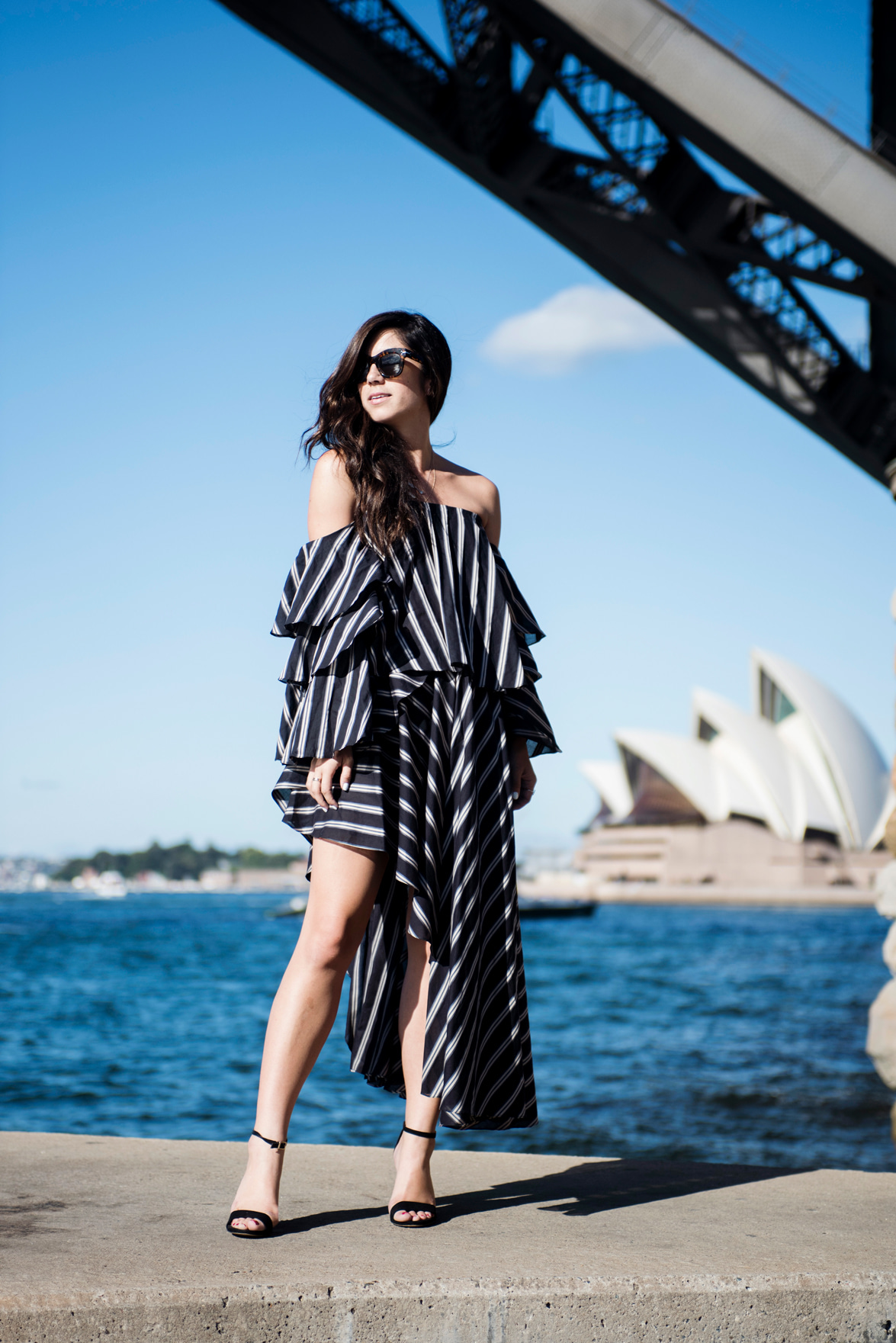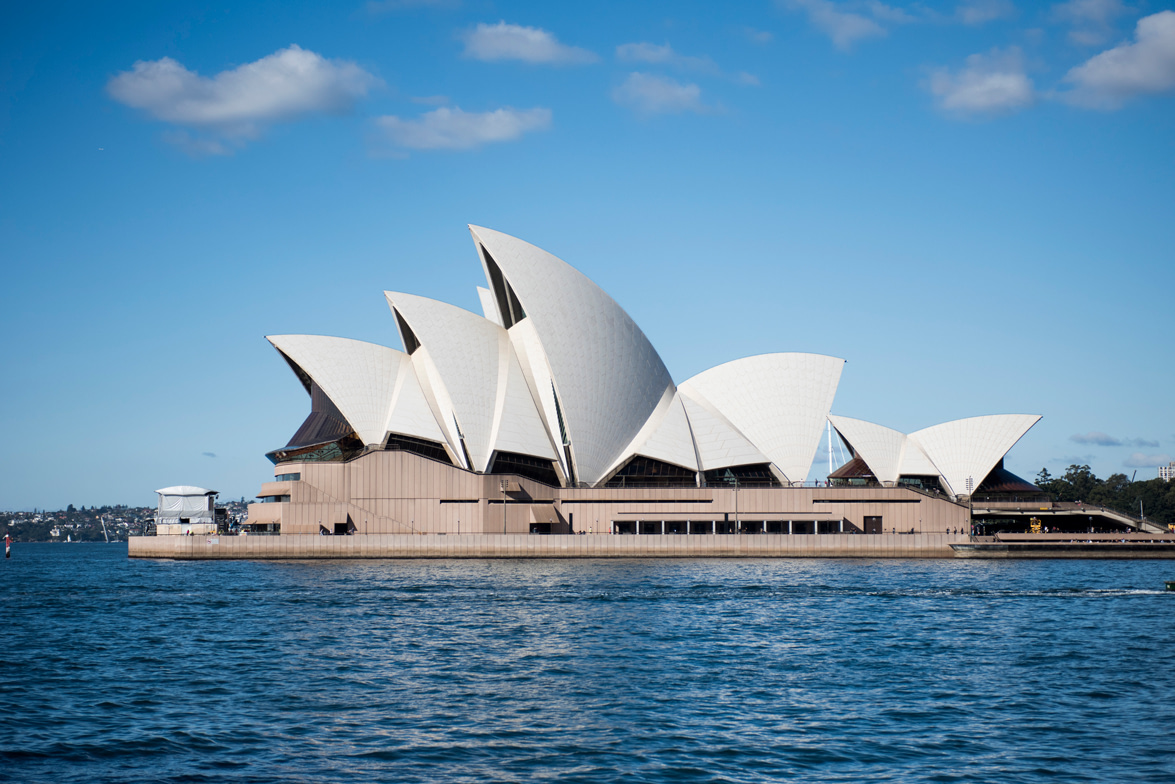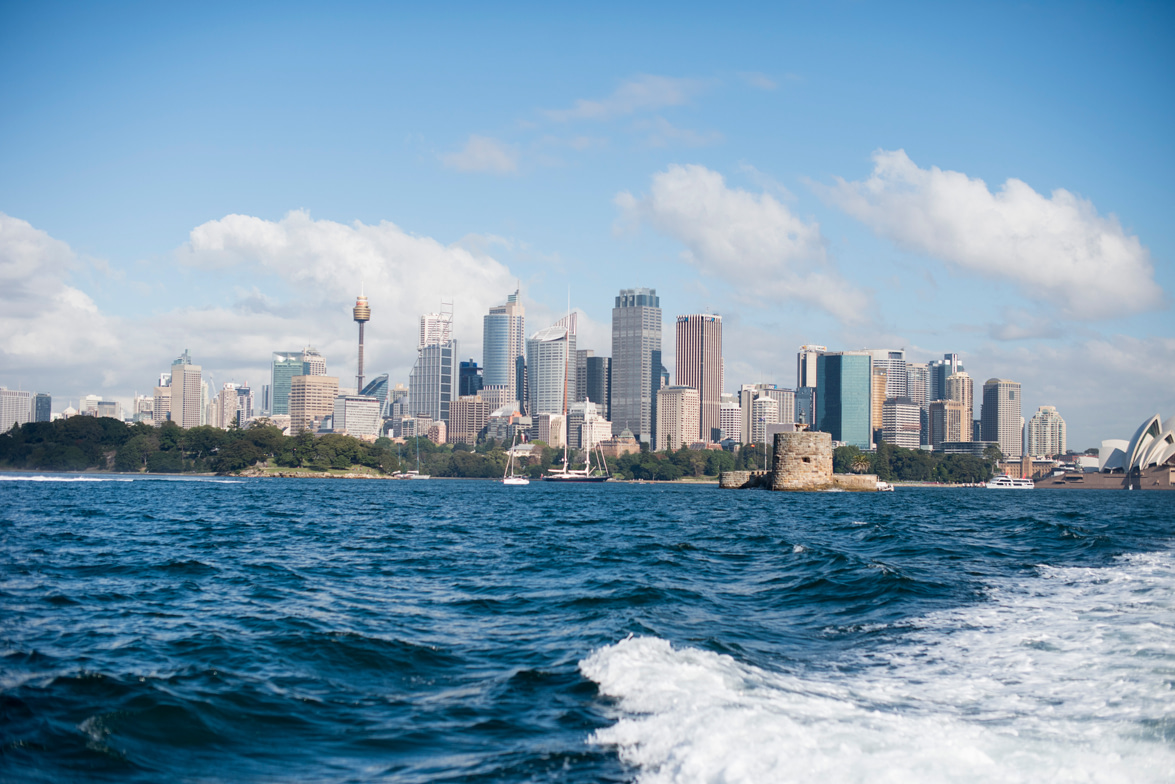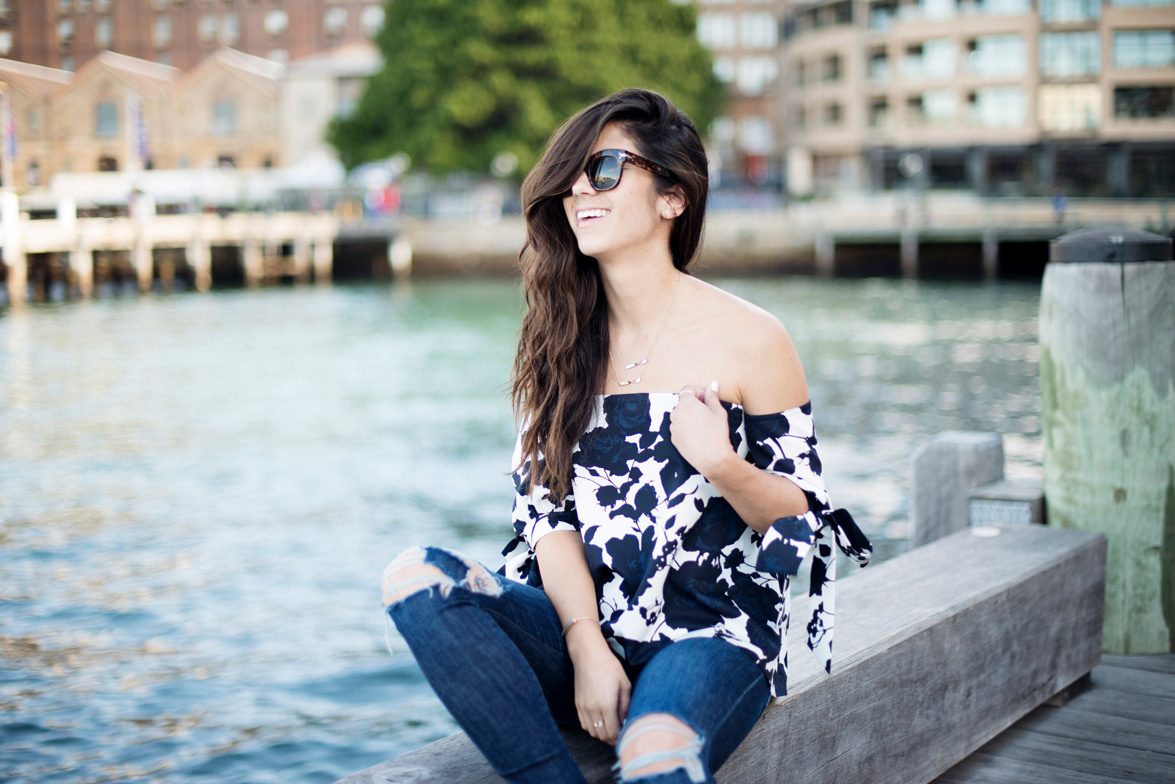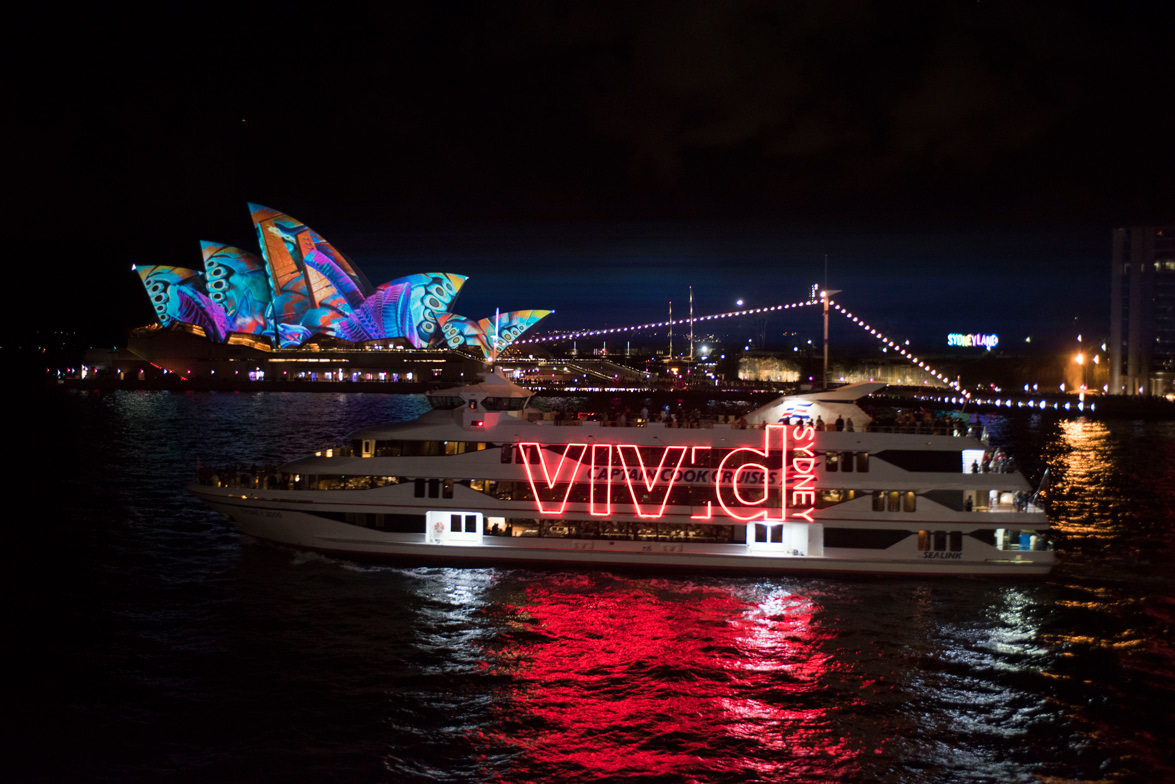 As a girl hailing from the wide vastness of the Nevada desert and later eventually the seaside air of San Francisco, I often miss the ability to just BE in open spaces. It's not that New York doesn't do it for me -- it does. Usually in too many ways at once. And as often as I find myself romanticizing the city and everything it has to offer, I sometimes find myself day dreaming of my next adventure, that promises an open road, the mist of the ocean lapping my face and sunrises that are obstructed, not by buildings and skyscrapers, but treetops and sweeping coastlines.
Some of you may recall, several years ago, I hopped down to New Zealand back in 2013, the end of that trip bookended with a pit stop in Sydney. It was a whirlwind handful of days in town and I remember leaving utterly in awe of Australia and hungry for more. So much so, that ever since, I think I've developed a bit of a complex about visiting again (which may explain why I've accumulated so many Aussie friends and even an Australian boyfriend.) 😉 In my defense, I think it's relatively easy to see why. From an outside perspective, Australia truly feels like the other side of the world -- a remote, far off land that movies depict as adventure-filled, wild and raw, where the land is unforgiving and rugged. Of course, Hollywood is guilty of romanticizing as well, but there's certainly a truth to the feeling of going "down under" to the land of "Oz" when you hop to Australia. It's not just a trip. It's a journey.
Naturally, when the tourism board for New South Wales invited me down to experience not only Sydney, but a few other spots in the state, I was thrilled to finally return back to a country that had captured my heart and stolen my imagination many years ago. There's never been a better time to travel to Aus either, there has never been this many unique opportunities for tourists in the past so you're pretty much guaranteed to have a good time. There are more people visiting than ever before; just look at the cruise industry statistics and see how much they've increased over recent years! The tourism board wanted us to experience as much Australian culture as possible so our trip itinerary boasted the likes of city hopping and backroad exploring, which is always the best combination if you ask me, and I was so happy to have my good friend (and Sydney native), Angie Silvy, by my side. It's always so lovely seeing someone's hometown through their eyes and I'm happy Angie could join for the trip -- we visited her family and friends along the way, which I think helped made the trip feel like a homecoming of sorts. Heck, I even got to practice my Aussie accent with her and her friends (spoiler alert: it's awful).
Some people love Sydney so much they decide to move here. I can think of so many friends who have been on a trip to Australia and fallen head over heels in love with Sydney's unique charm. With so many amazing places to visit and things to do it's no surprise at all that people start looking into the Closest Self Storage Sydney has to offer so they can move all their things over quickly and safely - even if their plans turn out to be nothing but a dream!
As far as the timing of our trip? It couldn't have been better. We hopped over in May, which if any of you are planning a trip down under anytime soon, I can't recommend this enough. May happens to be the end of fall in Australia and while the temps in New South Wales do dip a bit, they're still quite lovely and in fact, we had many very warm days around 80 degrees. Added bonus, you completely miss the spike in airline prices for the peak, summer months (December through February), not to mention, the crowds that often come at that time of year. In fact, as of writing this, Qantas has many round trip flights around May and June for under $1300 (quite the steal!). Plus, if you have a Qantas credit card, you can also redeem your reward points and put these towards the cost of your flight! Tempted to learn more about Qantas credit cards? Head to the Qantas website where you can compare credit cards and find the right credit card for you or your business.
Now, on to the trip itinerary! I'll be breaking up our trip into parts, this first chapter focusing on Sydney, with Bondi, Coffs Harbour and Byron Bay coming later this week. If I've left anything out, please feel free to ask me in the comments below!
HOPPING OVER THE BIG POND:
First things first: just getting to Australia seems like a bit of a daunting task. I mean, it's all the way OVER and UNDER there. But thankfully, the folks over at Qantas made hopping over a breeze. Granted, it's still a 13+ hour flight from LA, but that's unavoidable, and trust me, well worth the jet lag once you arrive. I have to extend a huge thank you to the Qantas team for making us feel so comfortable for the journey. It's easy to see why it's the go-to airline of Australia -- their economy section is very roomy (a godsend for those long flights), with outlets for all your devices (a must in my book!) and I just loved how many Aussies I had on my flight from LA to Sydney (again, the perfect opportunity to practice my Aussie accent). Plus, they offer quite a few inner-Australia connecting flights, which we utilized from Sydney to Coffs Harbour and Byron Bay back to Sydney. Luckily, we were able to park our hire car at the airport, with the help of Parkhound. By using that, we were able to find a parking space so easily. Anyway, that meant that we could leave the car there and travel to all of the different parts of Australia. I cannot recommend Australia enough -- seriously, start bookmarking some flights now for later this May or June.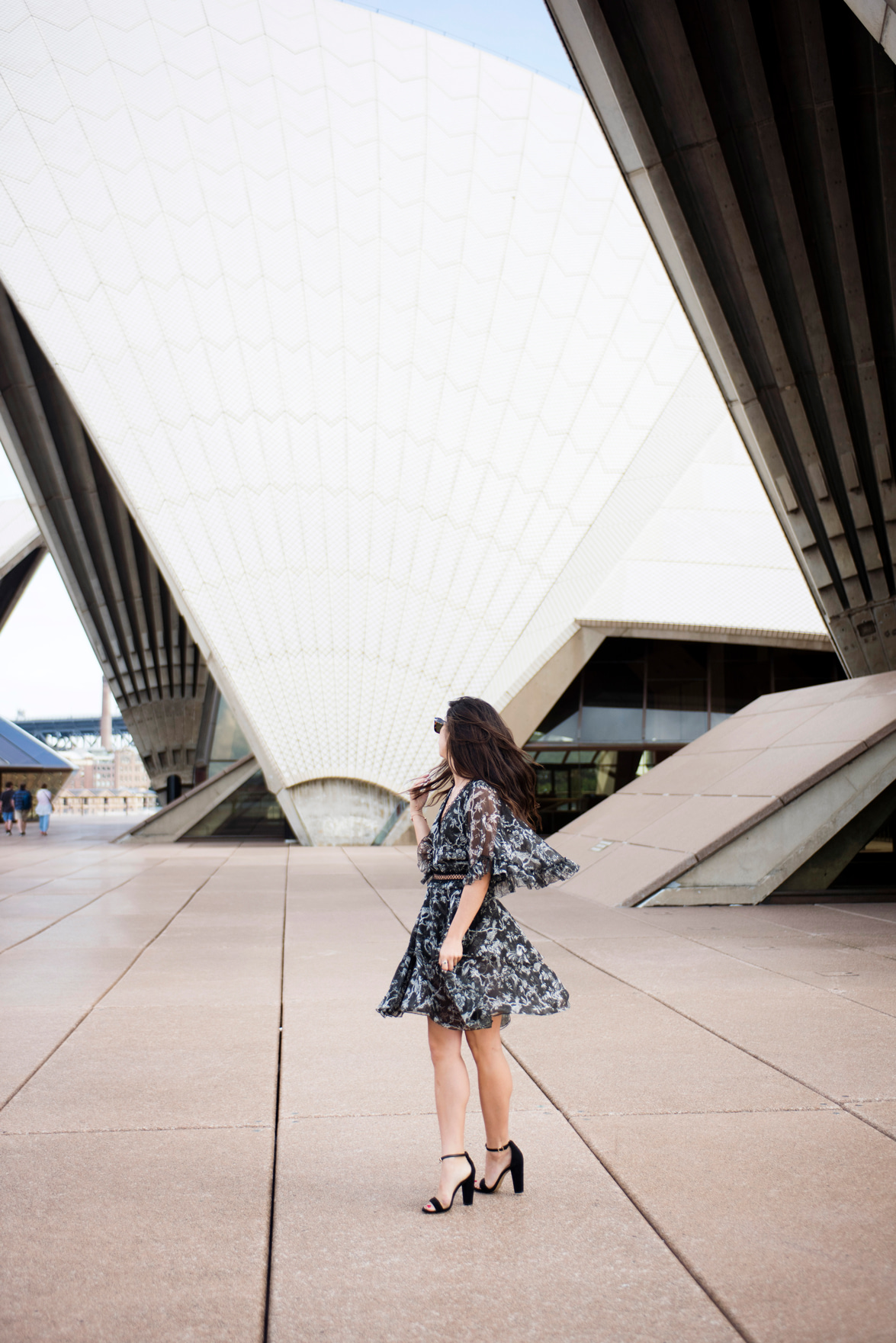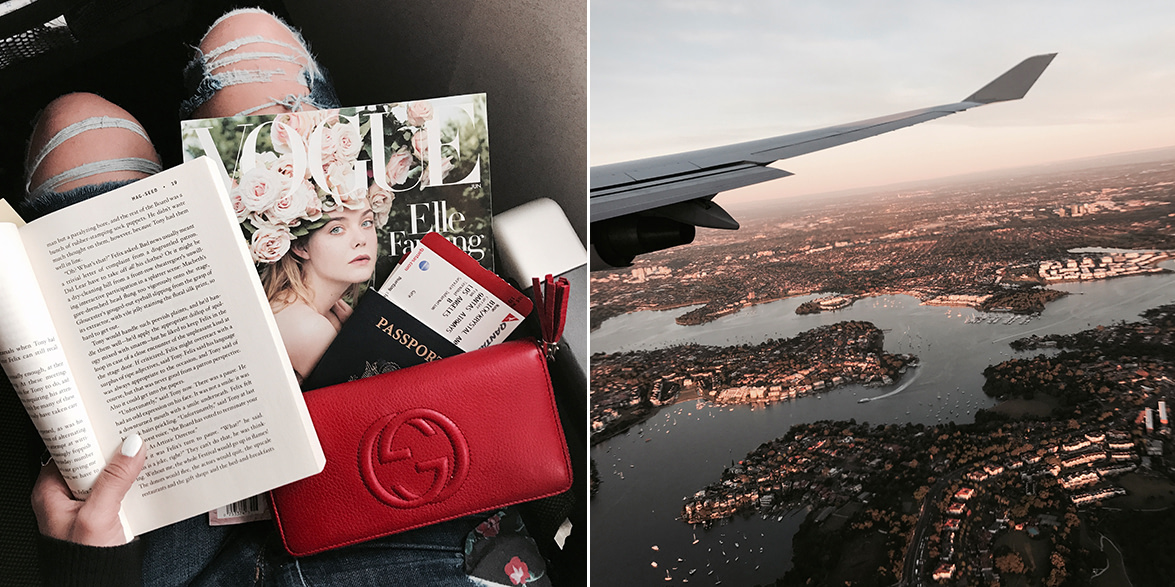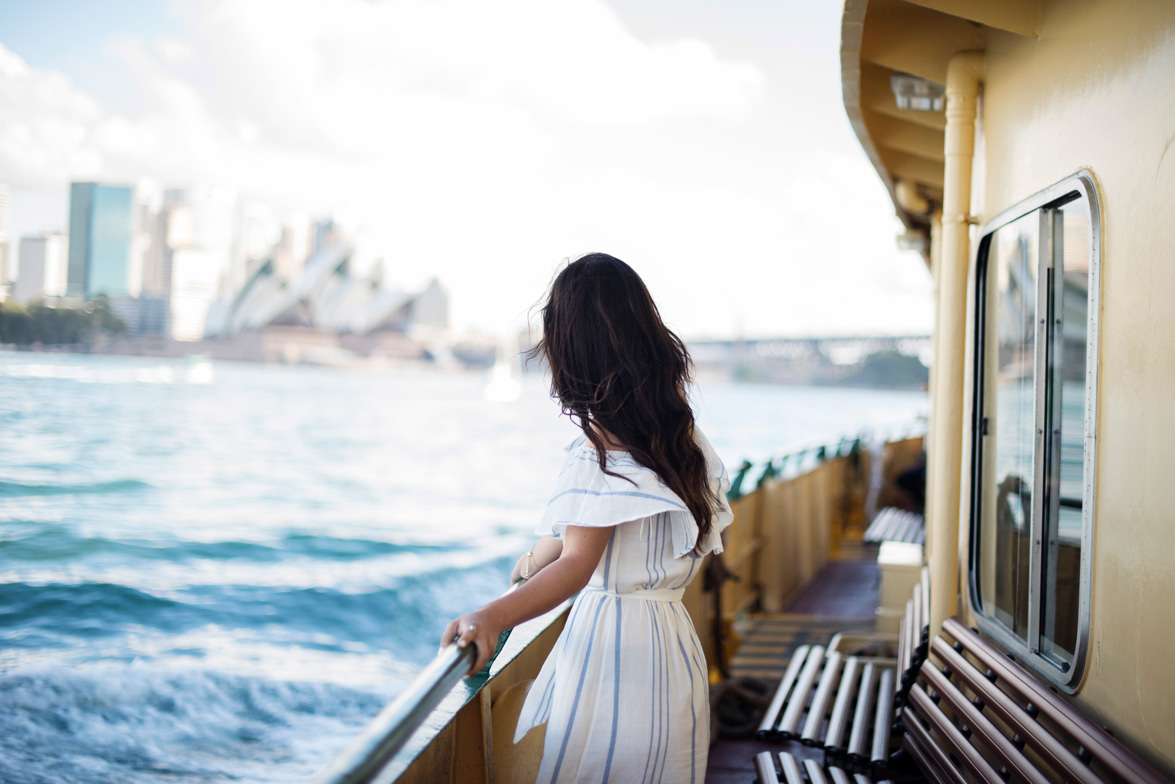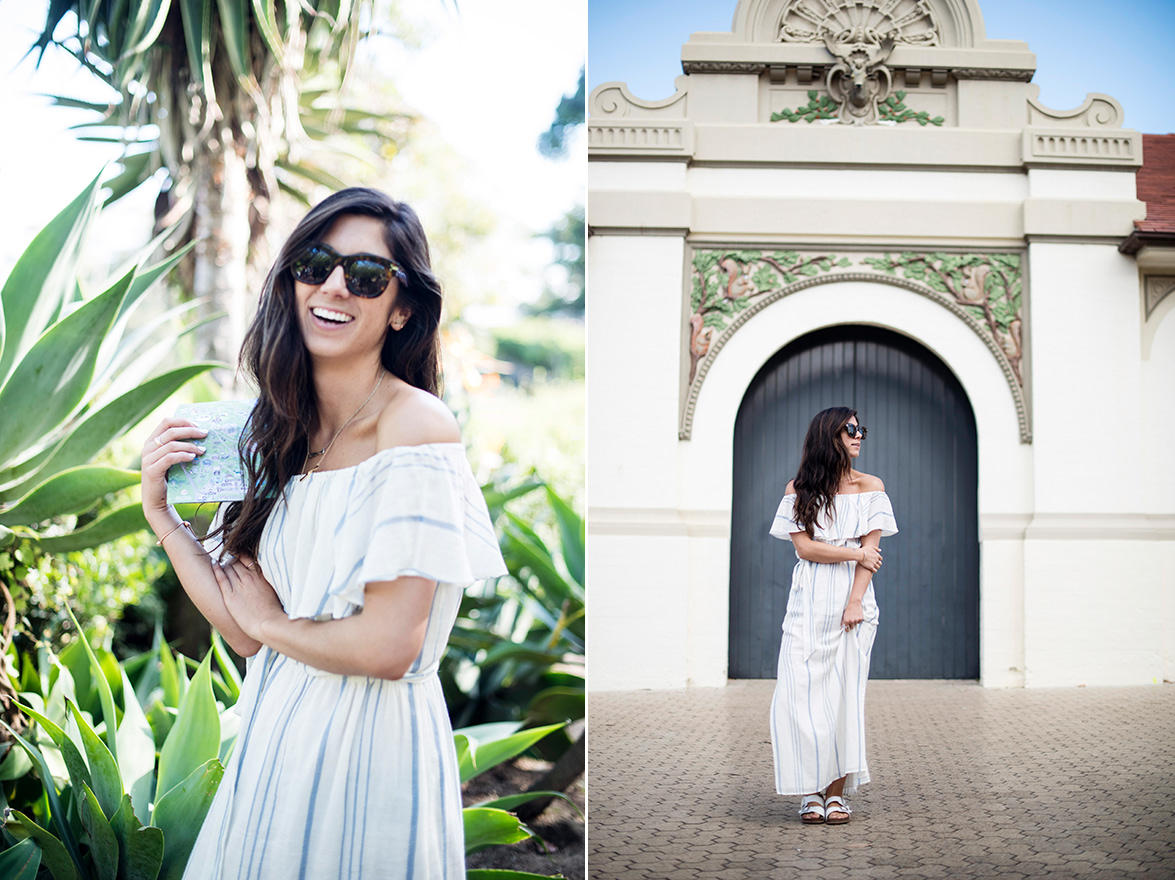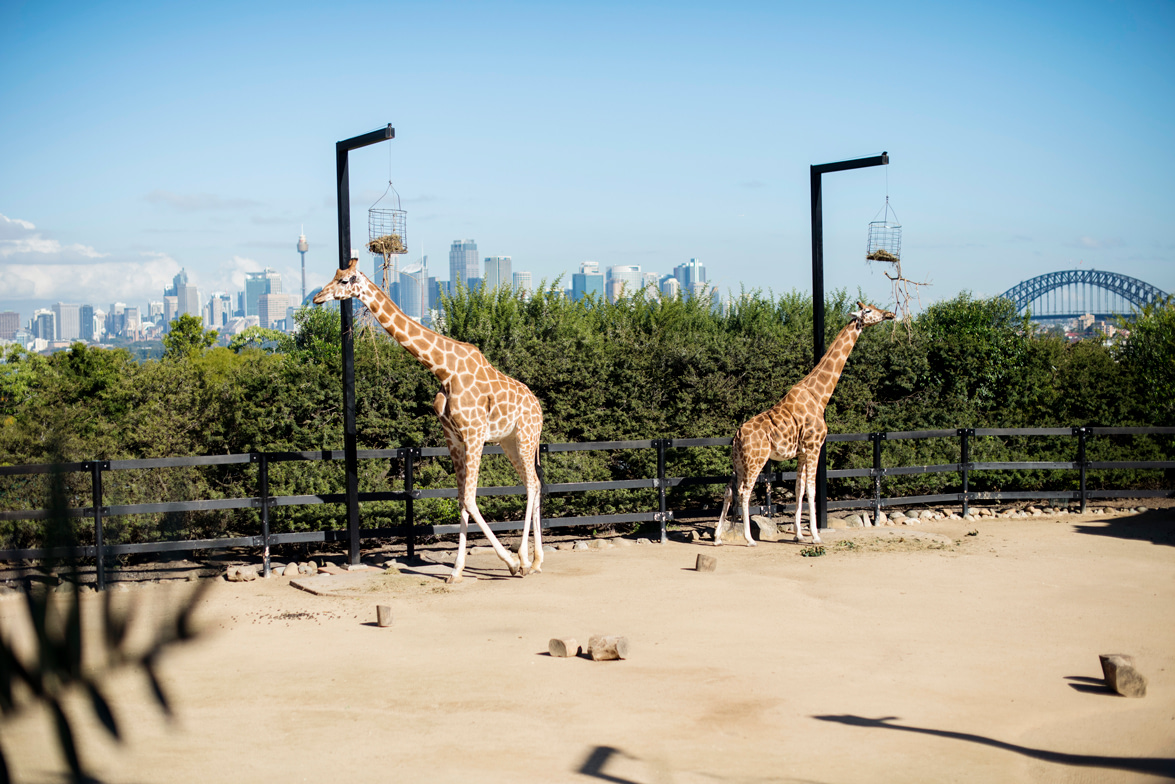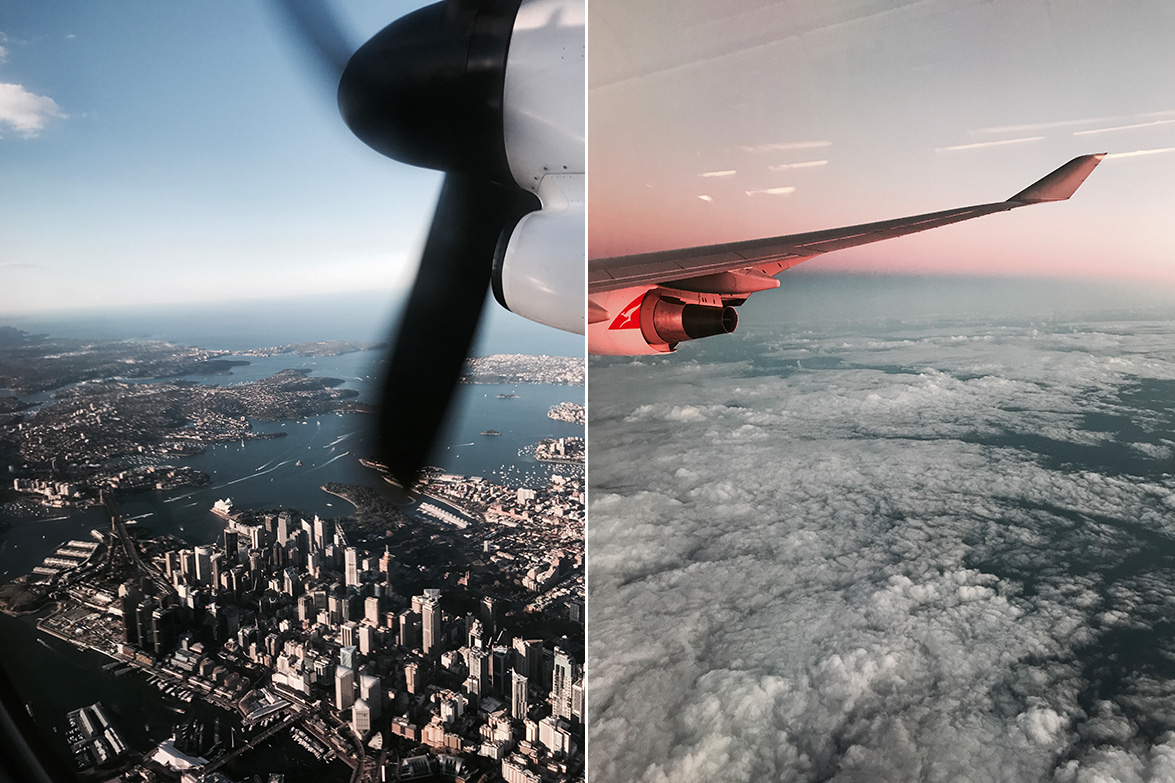 WHAT TO SEE AND DO: For context, Angie and I had about 8 full days in Australia (keep in mind, it takes roughly 2 days of travel to just get there due to the time difference). We had about 2 and a half days in Sydney and Bondi Beach (which I'll be sharing tomorrow).
Vivid Sydney: If you're looking to visit Australia during their winter months (which I cannot recommend enough for the cheaper flights and lack of crowds), try to hop over for Vivid Sydney. It's a several week-long, city-wide festival that boasts light installations all over the downtown area, music concerts and art. Think SXSW, Aussie style. And opening night, they kick things off by literally lighting up the Opera House, with a projected light show illuminating the wings. It's breathtaking -- a feast for all your senses, and many events are free to the public to enjoy. Next year's festival is running between May 25 through June 16th (try to make it for opening night -- it's worth it!).
Taronga Zoo: I know what you're thinking. I haven't gone to a zoo since it was required as a school field trip back when I was 13. And to that I say, you'd be sorely missing out if you skipped the Taronga Zoo in Sydney. Not only is the ferry ride out to Taronga Zoo a great way to experience the Harbour (yep, I'm spelling 'harbour' the Aussie way here), but it also boasts one of the best, all-inclusive views of Sydney itself, Opera House and the Sydney Harbour Bridge and all (in fact, the word Taronga is an Aboriginal word for beautiful view). Angie and I, of course, made a beeline for the giraffes, kangaroos and koalas, but unfortunately, missed the mama Asian Elephant, as she had just given birth the day before our visit. It's a lovely half to full day activity and I recommend fueling up on some Aussie coffee before heading out here. There are gondola rides to the top of the zoo park entrance, but if you decide to walk or bus it, make sure to wear comfortable shoes. Much of the zoo is situated on a hill so you'll be climbing a bit.
Sydney Opera House: No visit to Sydney is complete without a pit stop at the Opera House. While we didn't get a chance to see a performance this time around (I did several years ago for my last visit), we did happen to explore a lot of ground around the Opera House. Our first day in town, we carved out some time to stroll around the Harbour Circle Walk at sunset and happened to snap some of these golden light snaps in my Caroline Constas set (the next photo here in this series). I actually mentioned this in my first post about Australia in 2013, but Sydney really does remind me of San Francisco in so many ways and the Harbour Circle Walk is basically the Embarcadero to me. It felt wonderfully familiar and Angie and enjoyed a glass of champagne over at the Park Hyatt right on the water afterward.
Walk around Barangaroo: This was a treat for Angie and I, as this neighborhood is relatively new and recently developed. Barangaroo is a new western waterfront district, boasting beautiful, contemporary apartments and harbour-facing restaurants and boutiques. I highly recommend coming hungry at lunch and grabbing a bite to eat, before renting a bike to cruise through the area.
Museum of Contemporary Art: As I mentioned earlier, we managed to meet up with some of Angie's family while in town and we actually met up with her sweet mom and aunt over at the MCA as our very first order of business! It was a beautiful start to the trip, taking in the Harbour views over lunch at the MCA Cafe, while a table full of Australians caught up. The jet lag is definitely real the minute you land, but the people certainly make you feel at home.
Hidden Sydney: Raise your hand if you're a fan of Sleep No More and Queen of the Night? Perfect. You'll love Hidden Sydney, an interactive theatrical play that has you roaming through a historic Kings Cross building, tracing the fascinating (and at times, less than savory) history of one of Sydney's most notable neighborhoods. It's only running during Vivid Sydney, so let this be another reason to visit in May or June!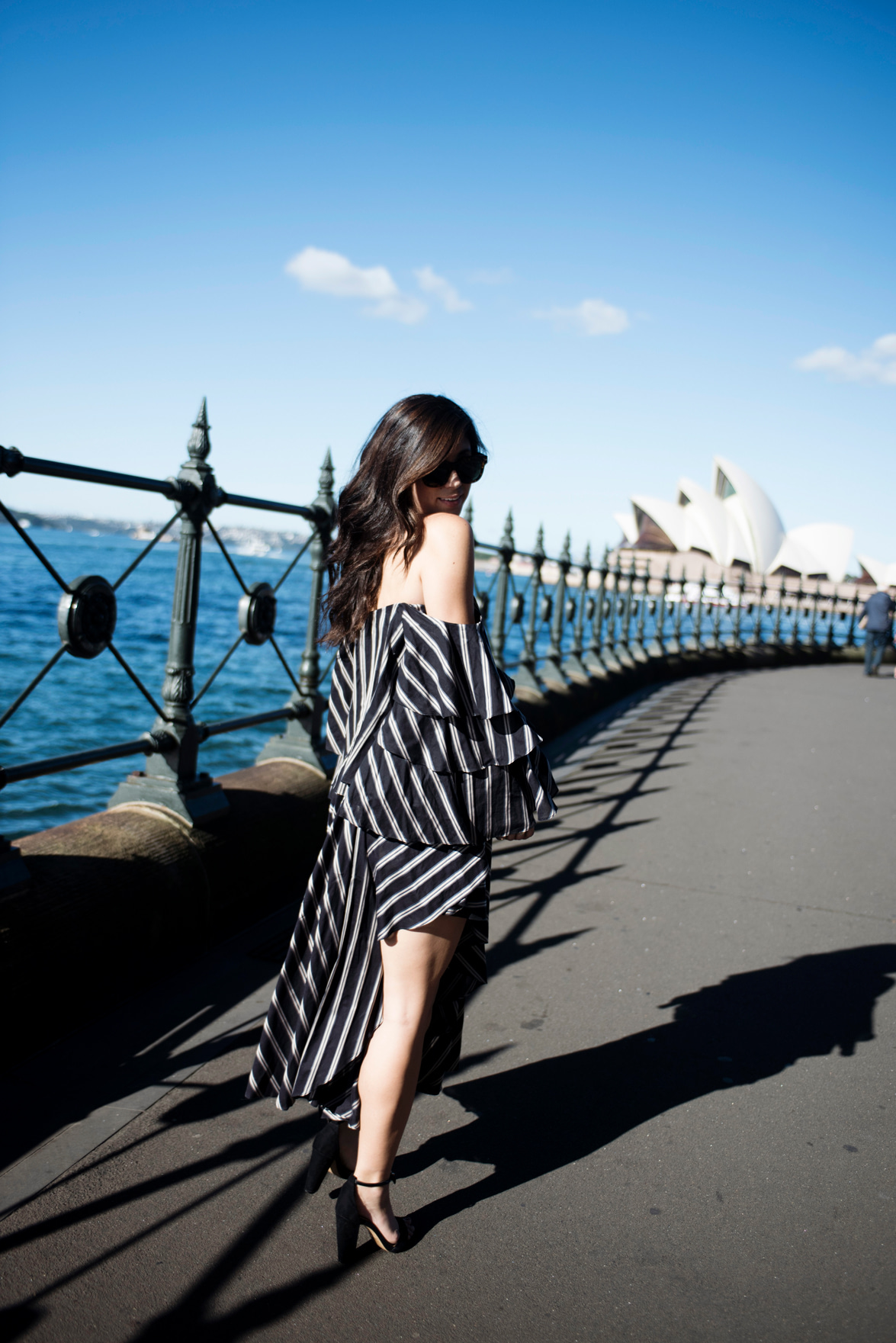 OUTFIT DETAILS (in order of appearance): OUTFIT #1: Caroline Constas top and skirt (similar style here and here) // Express heels // Celine sunglasses // OUTFIT #2: Sachin + Babi top // Express jeans // Celine sunglasses // Self-Portrait shoes // OUTFIT #3: Sachin + Babi dress // Express heels // OUTFIT #4: Joie dress // Steve Madden X Kohls sandals (similar style here) // OUTFIT #4: Sachin + Babi dress (sold out, similar style here) // Self Portrait heels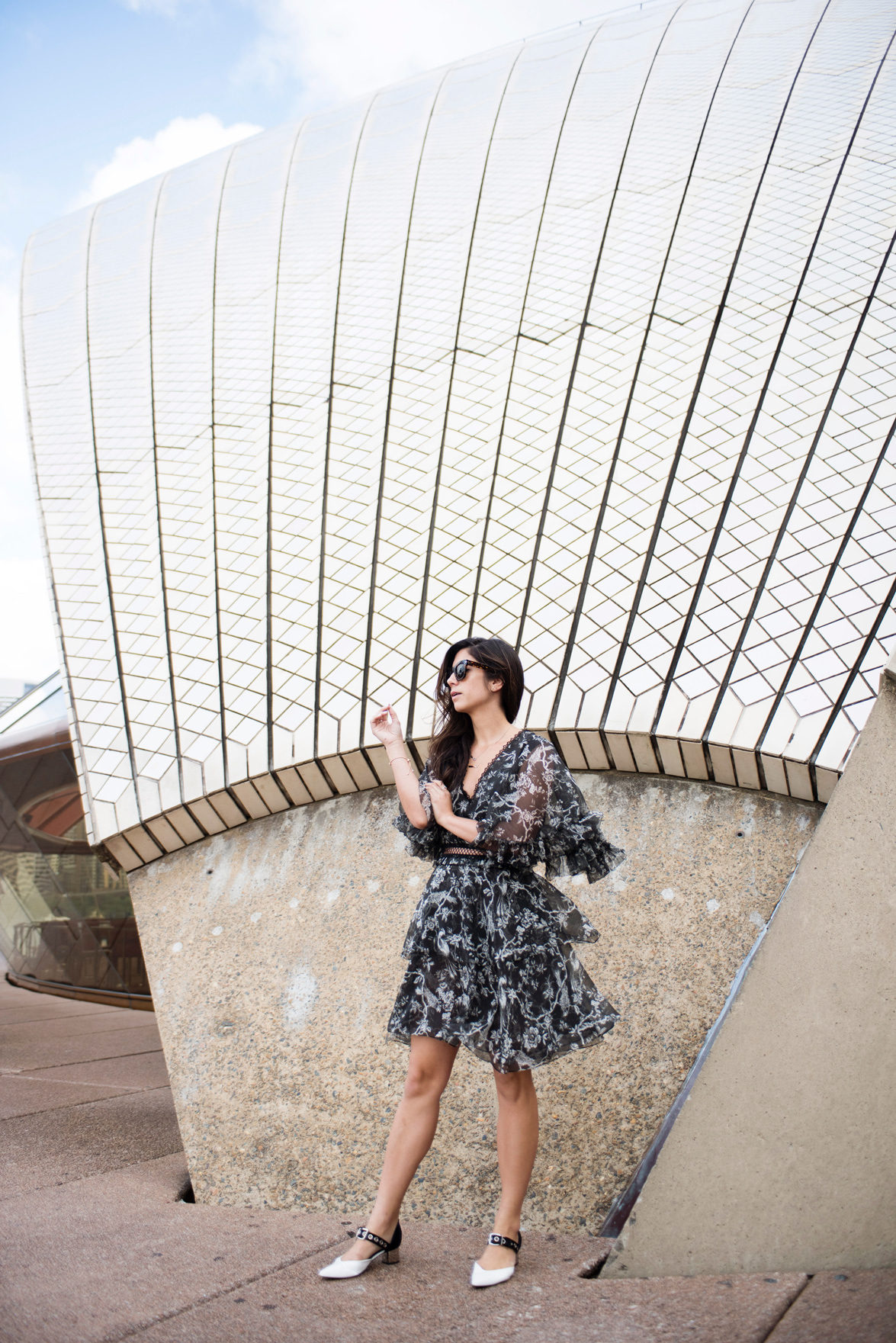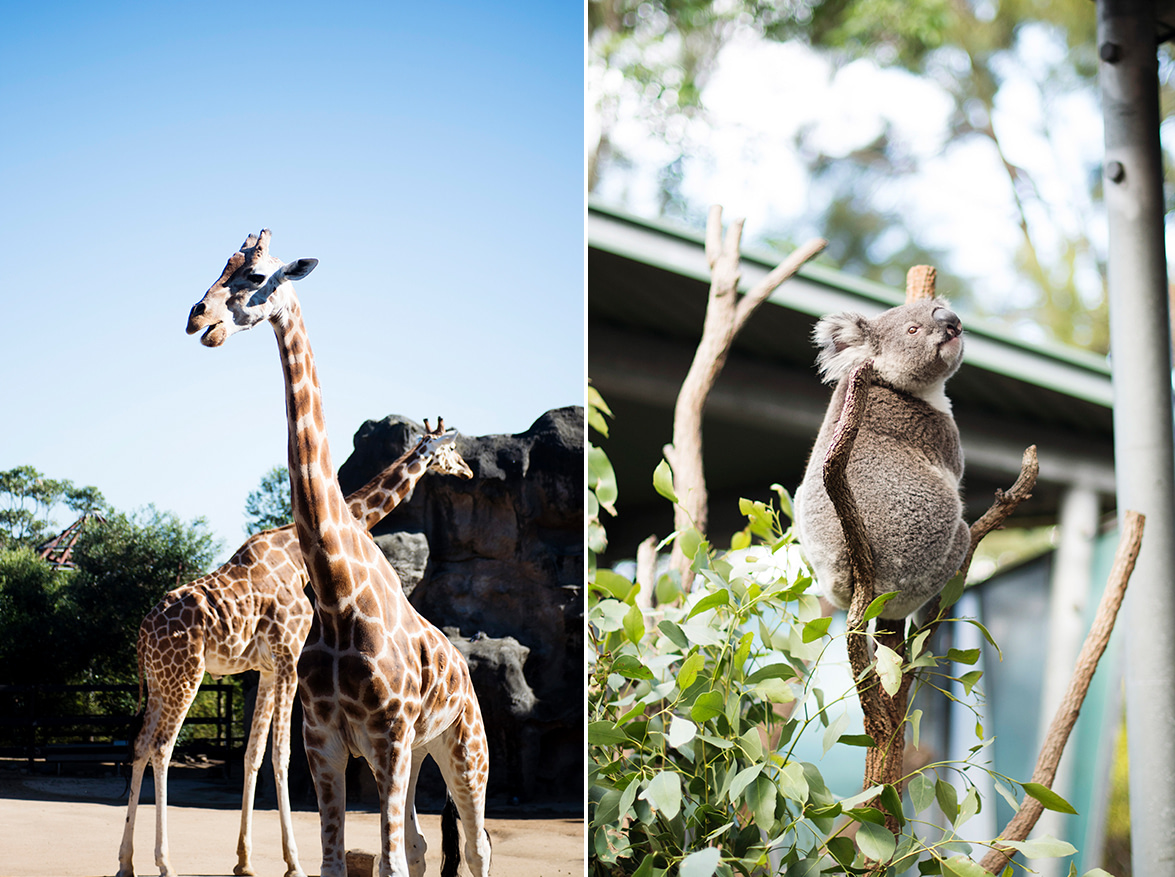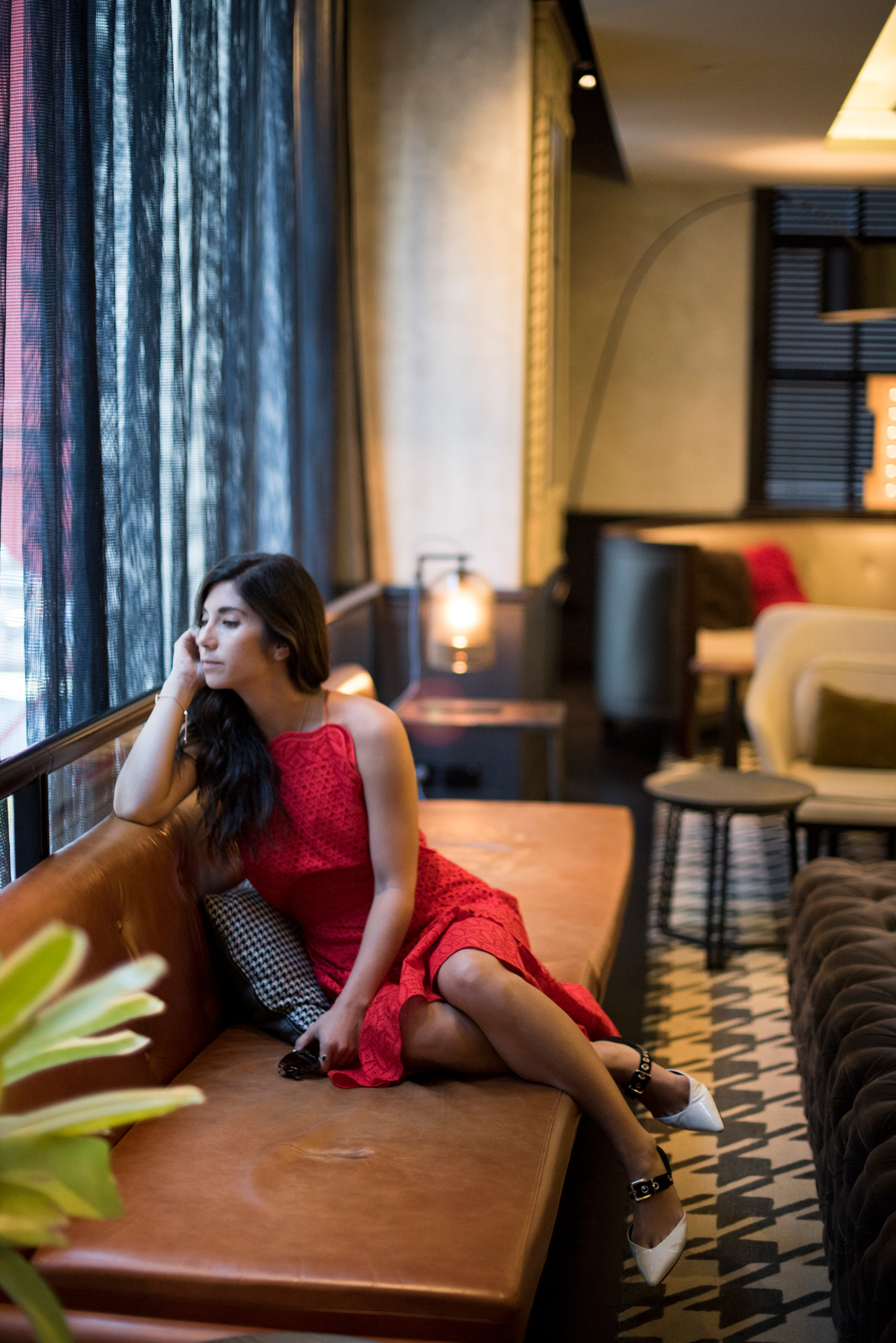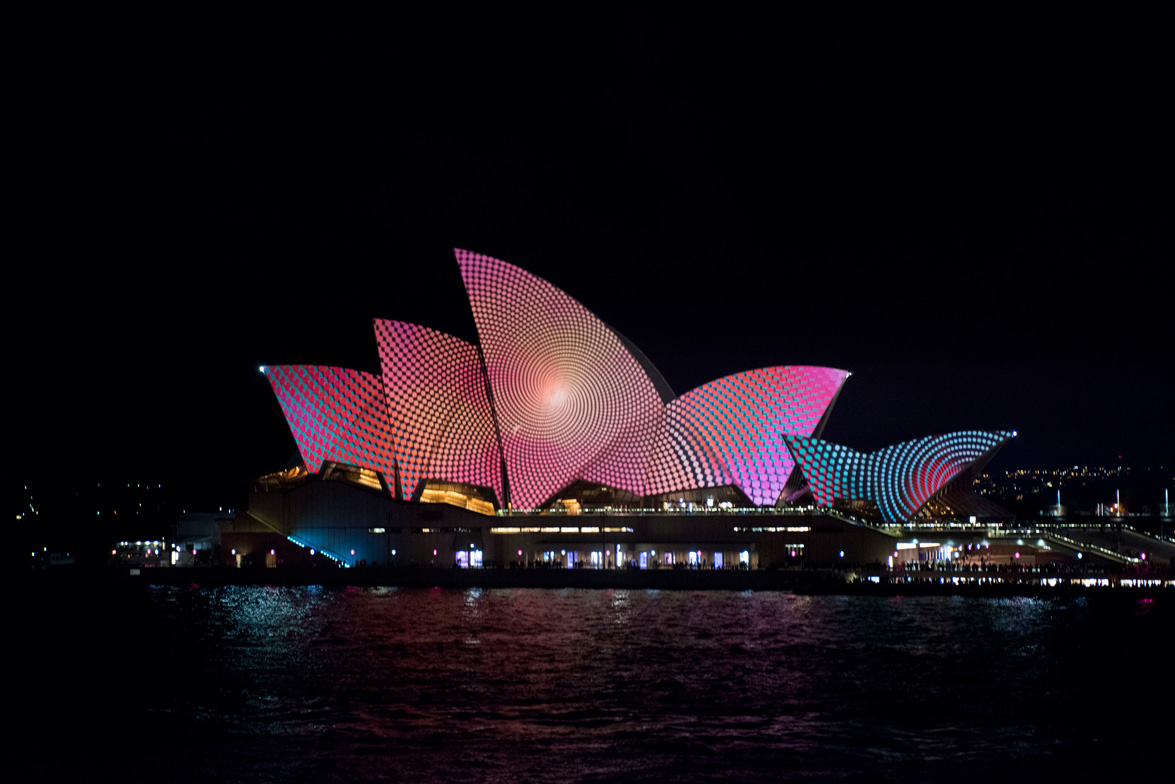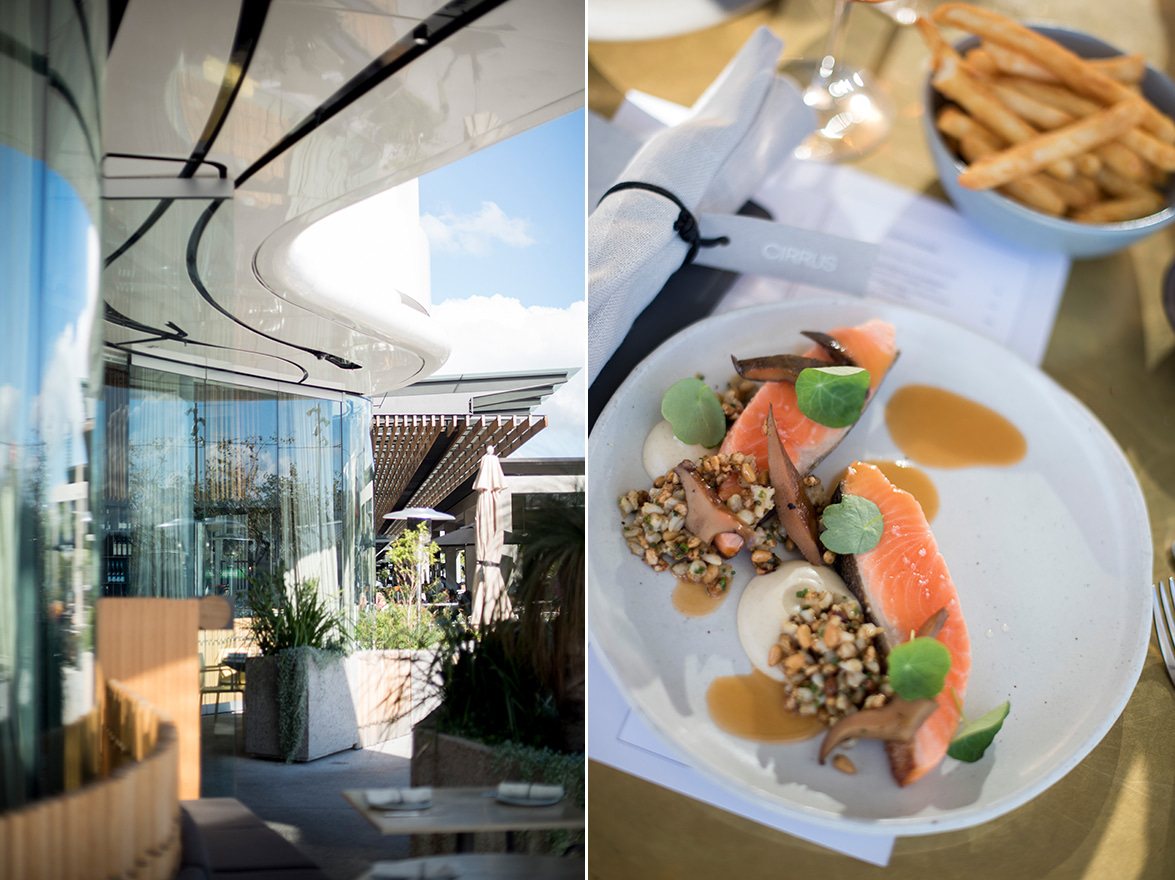 WHERE TO EAT AND DRINK:
Cirrus: This charming seafood restaurant is in the aforementioned Barangaroo district and is perfect for a Saturday lunch! Angie and I tried the salmon and the barramundi (which, might I add, is delicious and I wish was offered more in New York!). We sat outside and enjoyed several glasses of rose after our trek to the zoo.
Bennelong: There's a lot to appreciate about just the pure location of the Bennelong. Quite literally, it's situated in one of the wings of the Opera House, making for quite the atmospheric dining experience. And of course, the menu doesn't disappoint either. Unlike many of the restaurants situated near Broadway here in New York, Bennelong is a go-to for many concert goers and for good reason. Perfect mix of surf and turf options and their wine list is extensive!
Quay Restaurant: We hopped up here to watch the Vivid Sydney light show (as they have the perfect dining balconies to view it ). My only regret is that we didn't get to eat here, as their menu looked incredible -- they have been named one of Sydney's top restaurants year after year after all.
MCA Cafe: As I mentioned earlier, try to spend an early morning and afternoon at the Museum of Contemporary Art. The 4th floor cafe boasts some pretty stunning views and on a warm, early fall day, it's the perfect way to get acclimated to the area.
Gowings Bar & Grill: This spot is situated in our hotel, which typically I try to avoid when I'm traveling, in effort to get out and explore the area a bit more. That said, Gowings came highly recommended in a lot of local Sydney guides I had read, which eventually got me curious! We decided to have dinner here on our last night in town and I'm so glad we did. The dining space is quite intimate (read: perfect date night lighting), and the menu boasts items from all local Australian food providers and farms. We both indulged in seafood plates (a consistent theme throughout the trip) and sampled a few of their signature cocktails.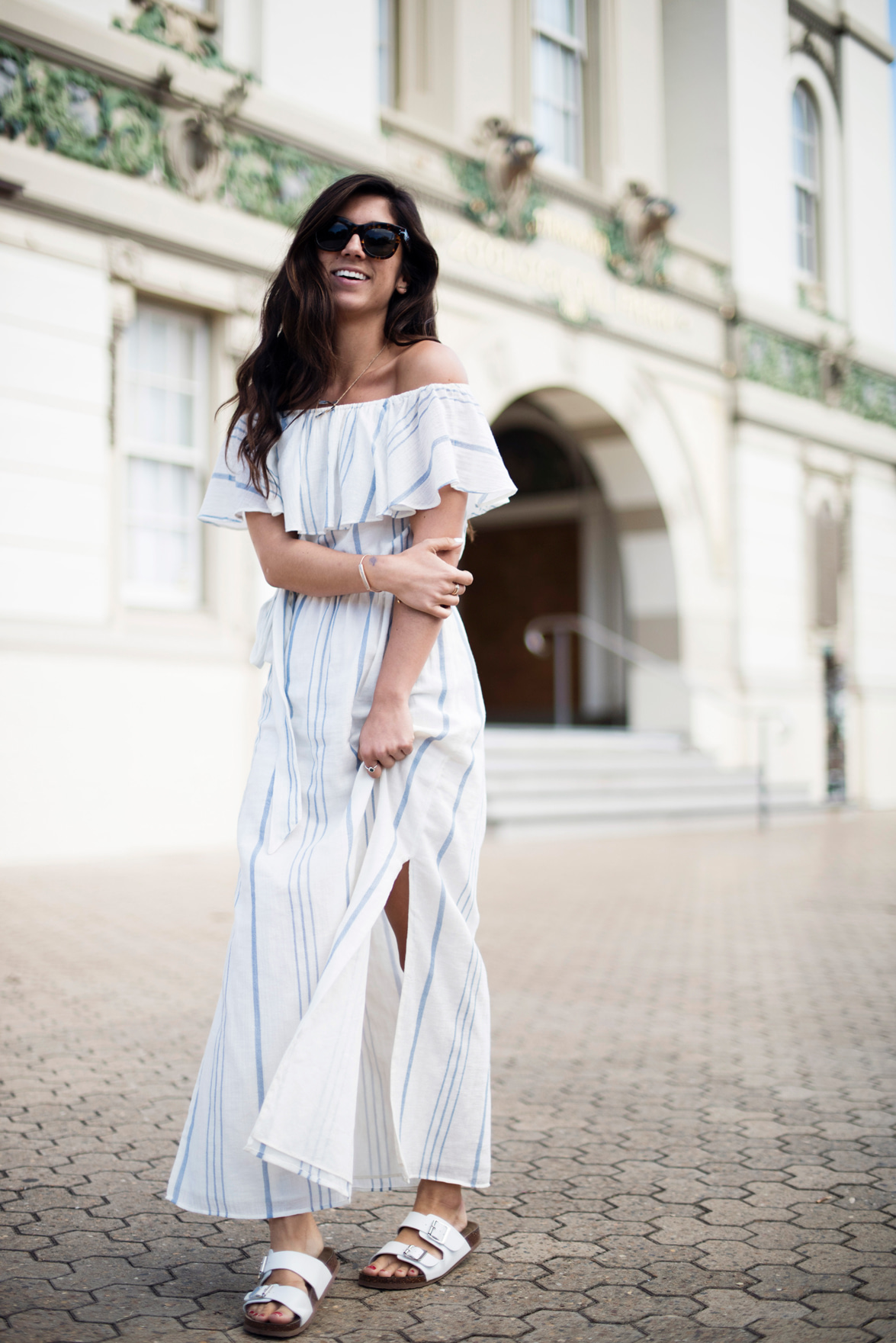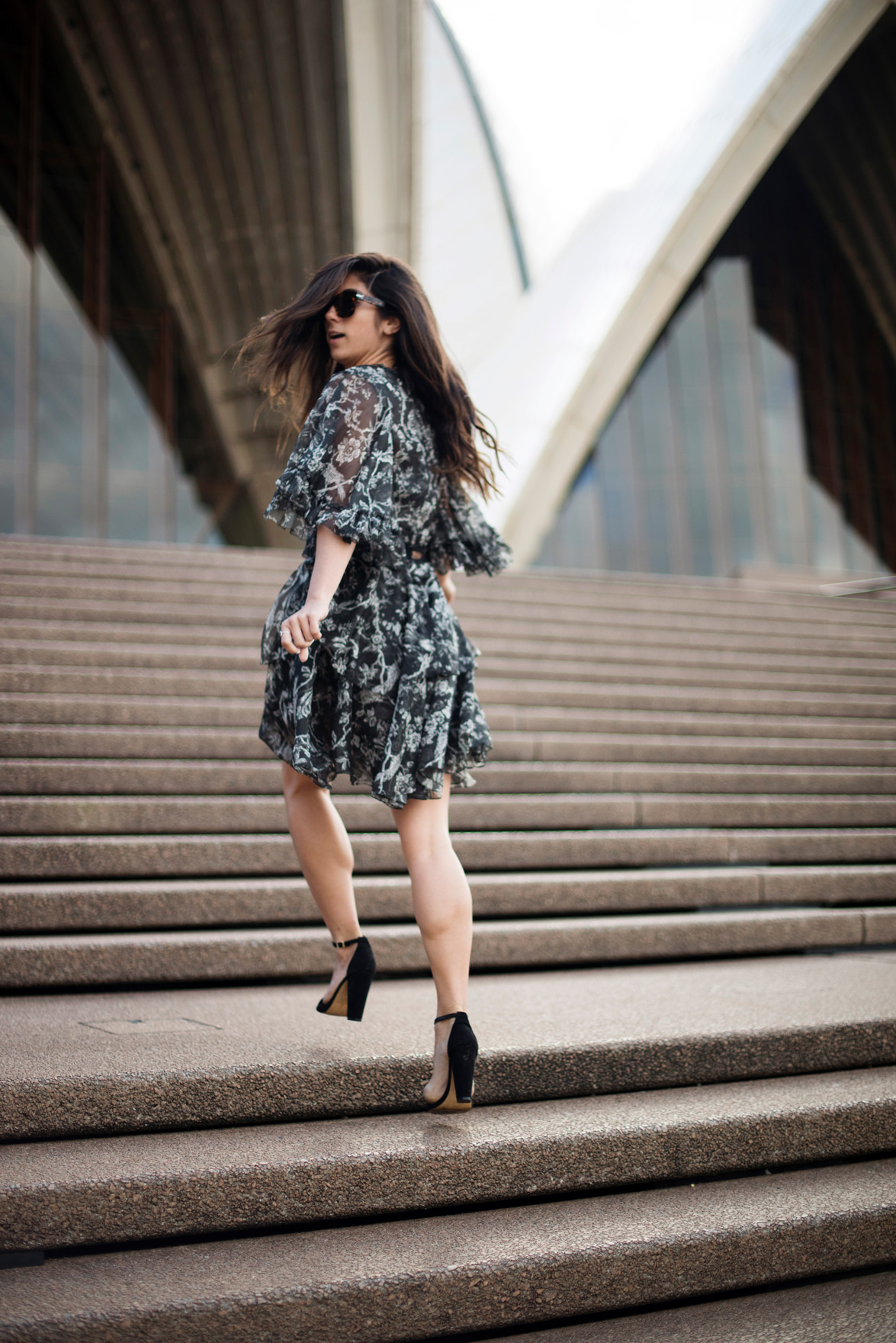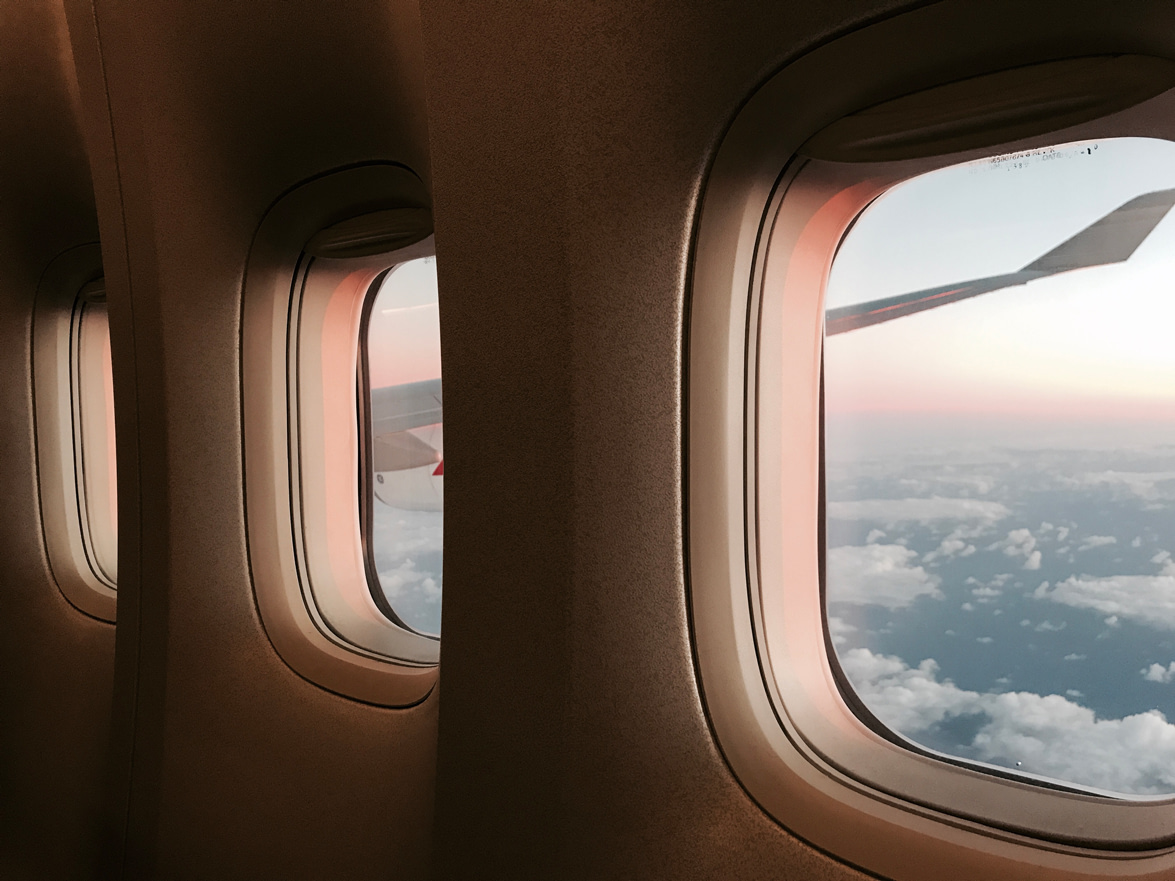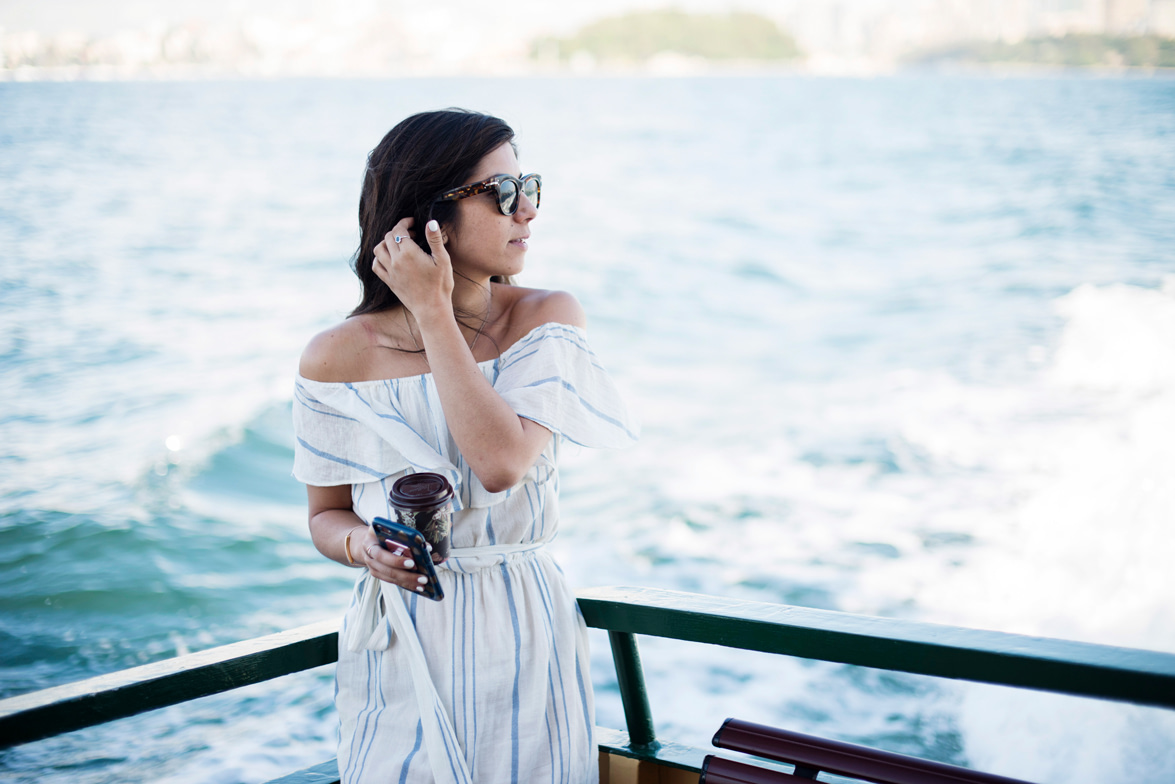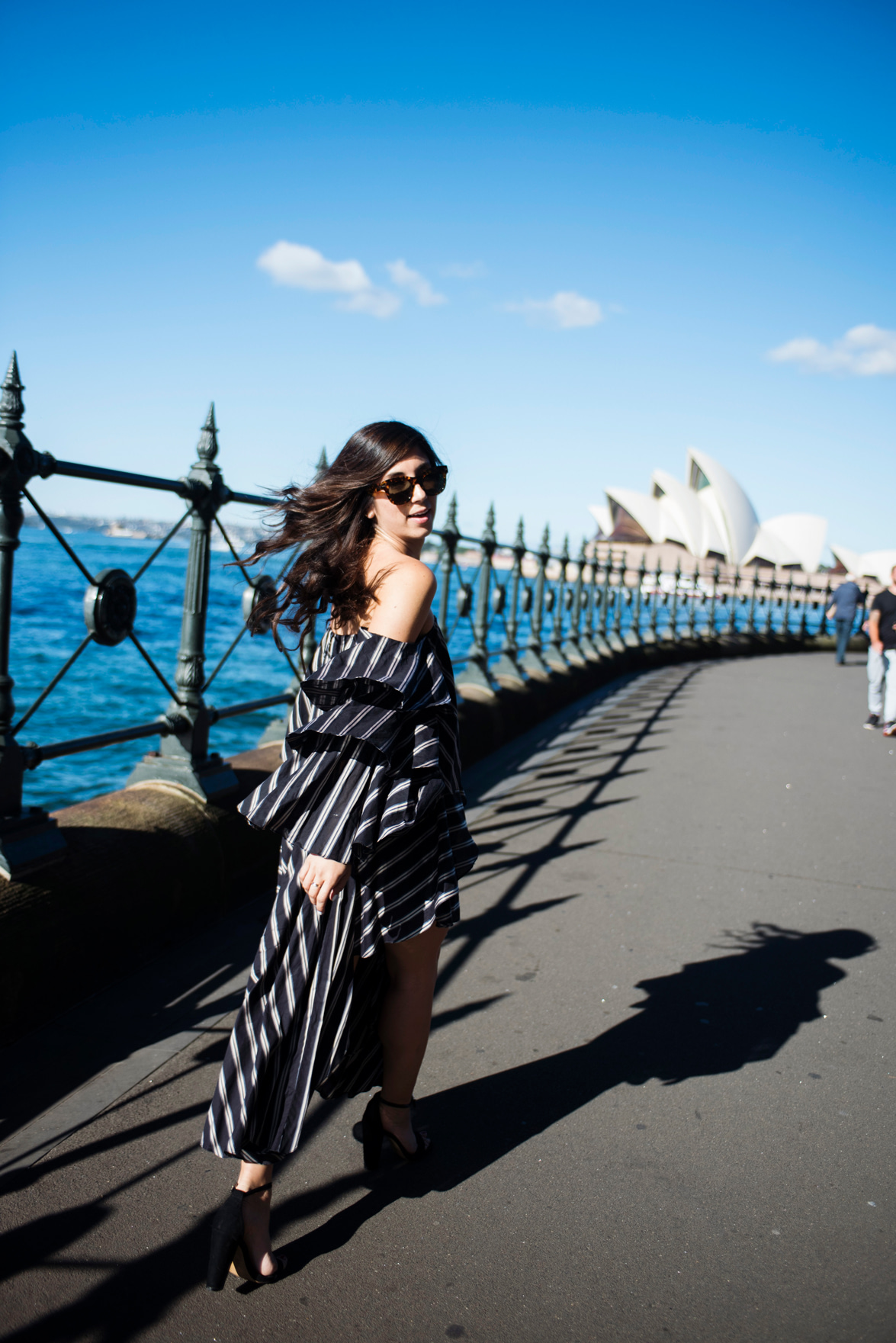 WHERE TO STAY:
The QT Hotel: For our few nights in town, we stayed at the QT Hotel, a quirky boutique hotel in the heart of Sydney's CBD district. It's a stone's throw from the Harbour, making it easy to walk to the bridge, the Opera House and all Vivid Sydney events (more on Vivid Sydney in the next bullet point). I loved the decor here, think eclectic theater backstage prop departments meets chic parlor and their on-property dining (both the coffee house and restaurant) are considered hot spots in the city among locals.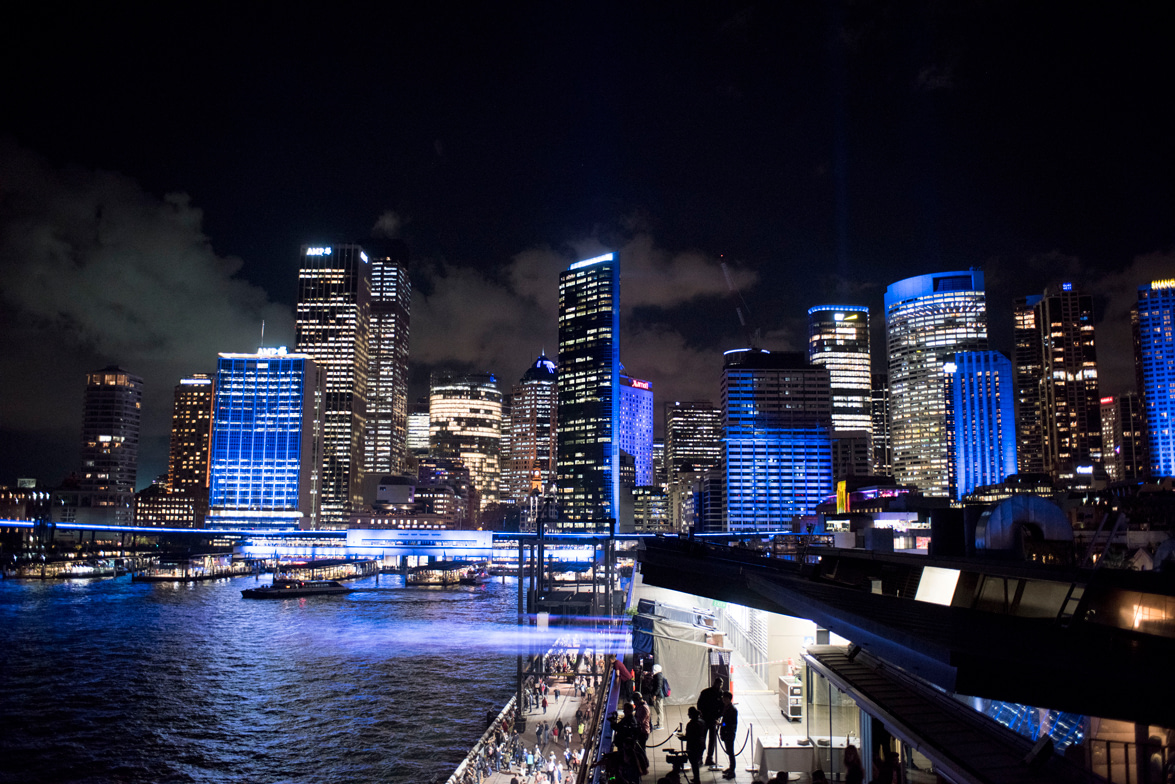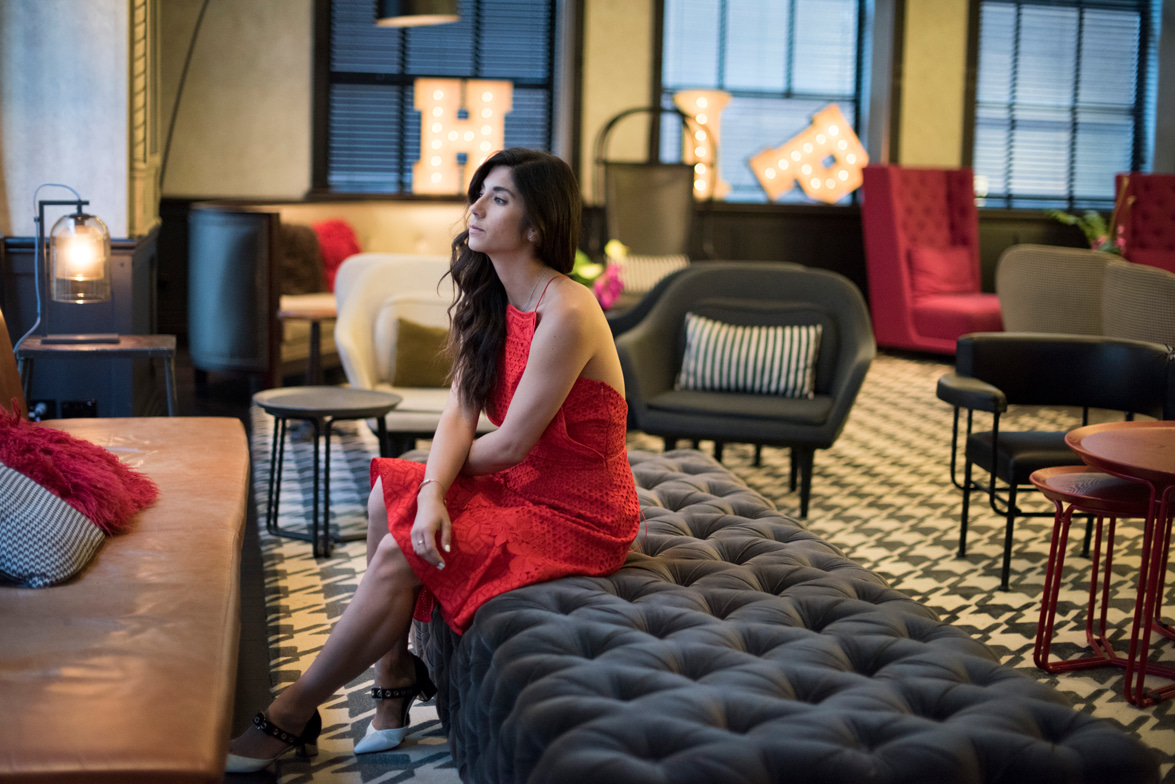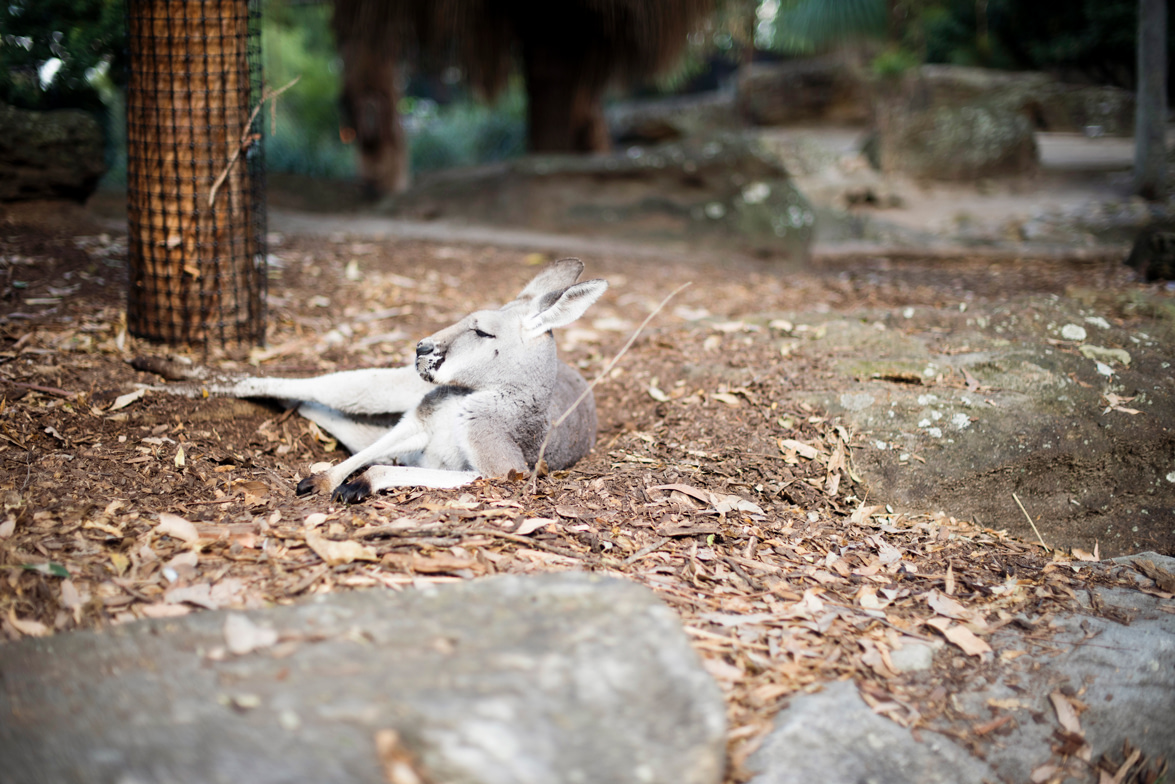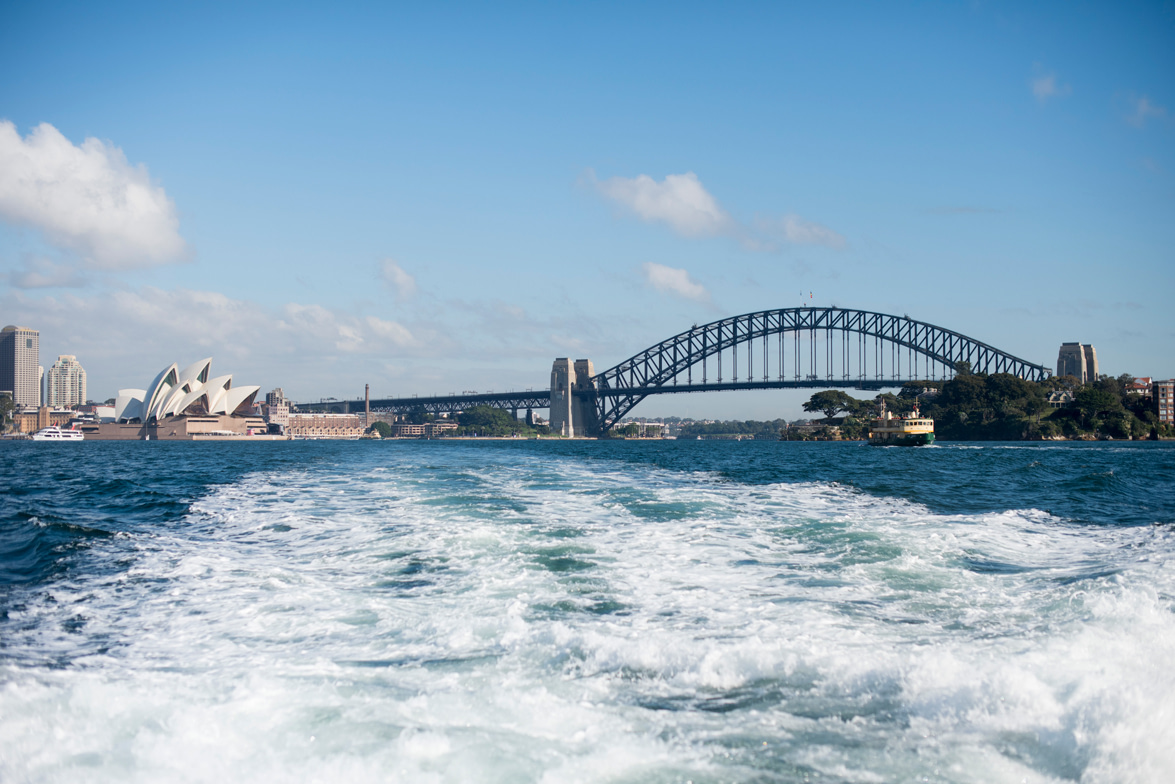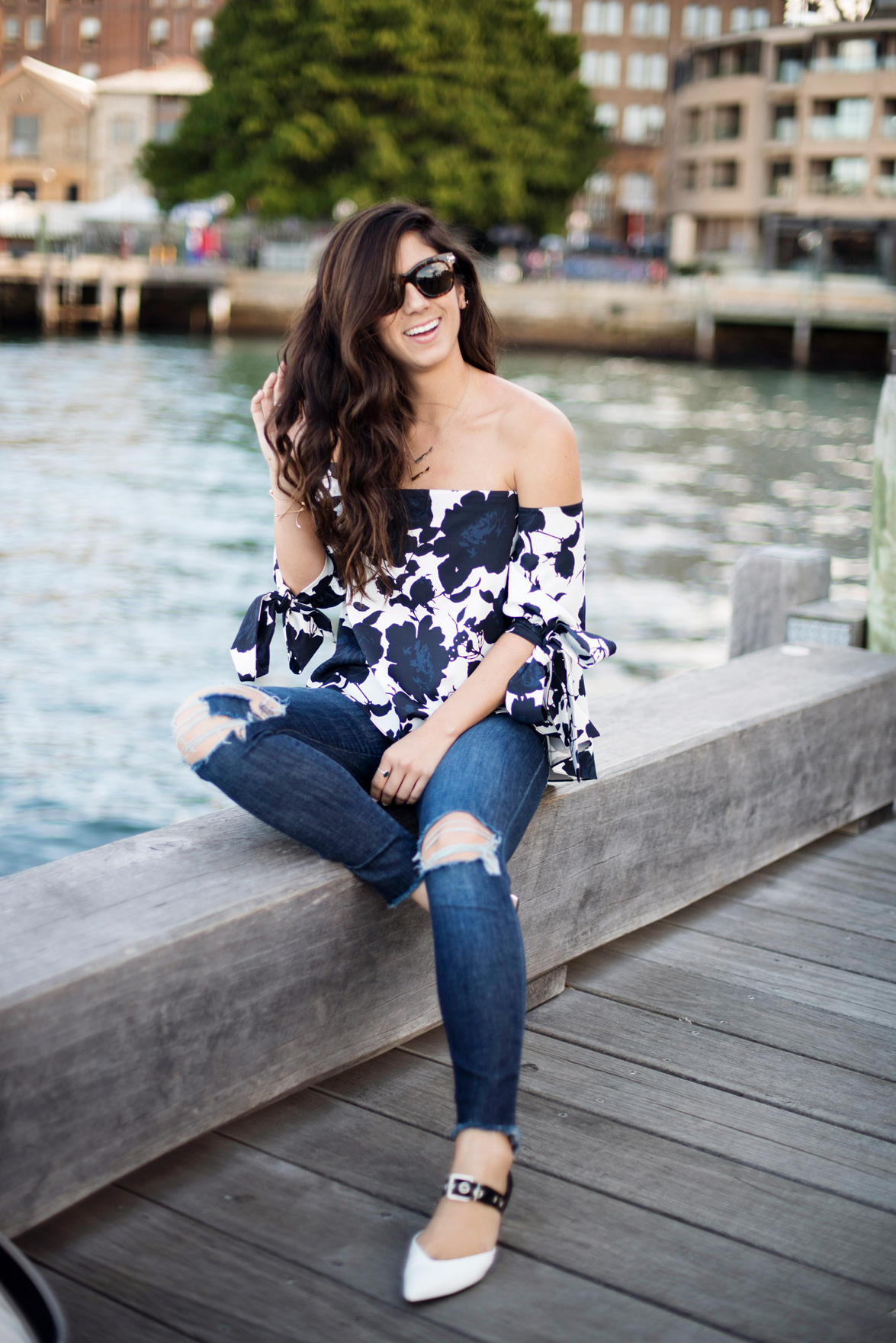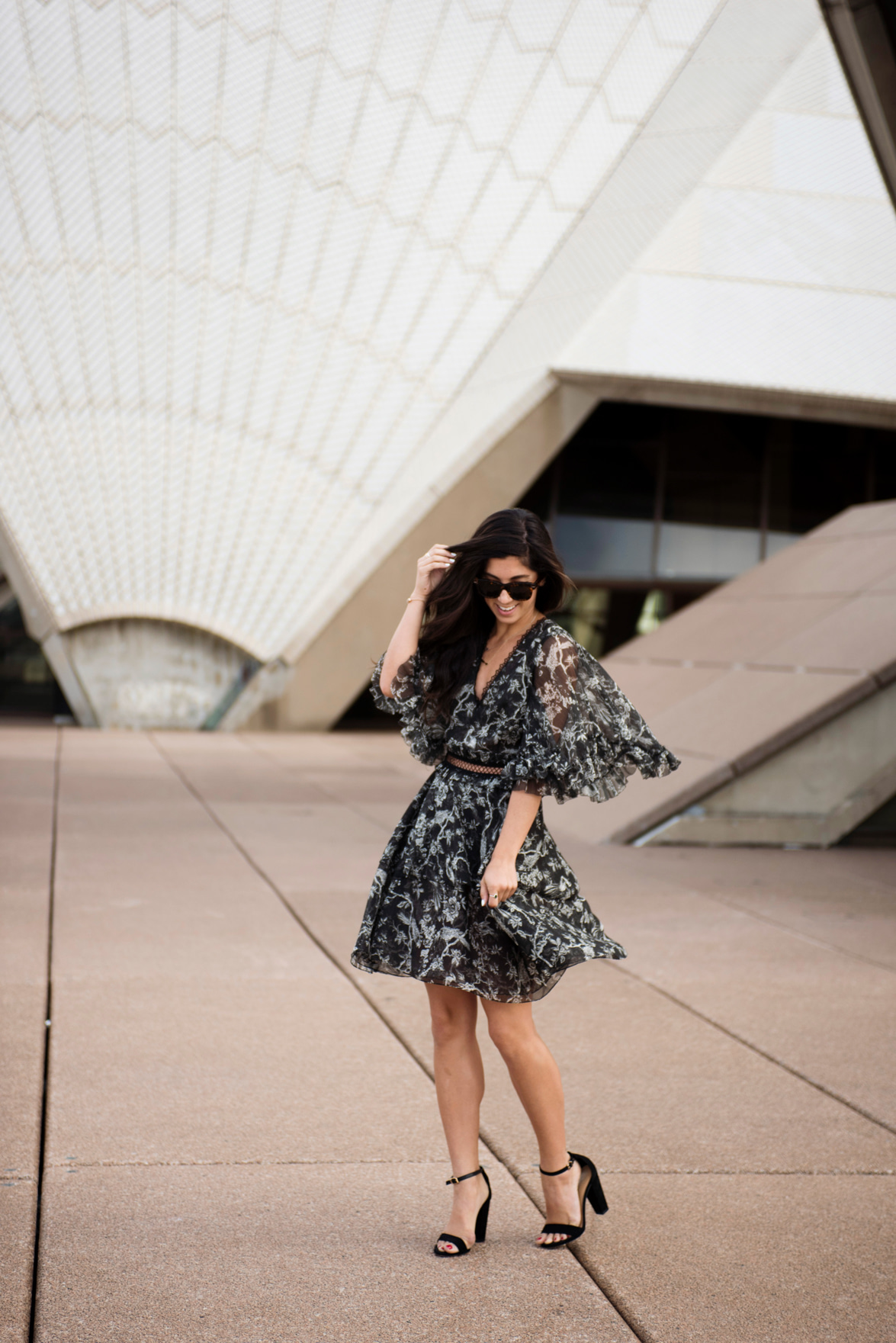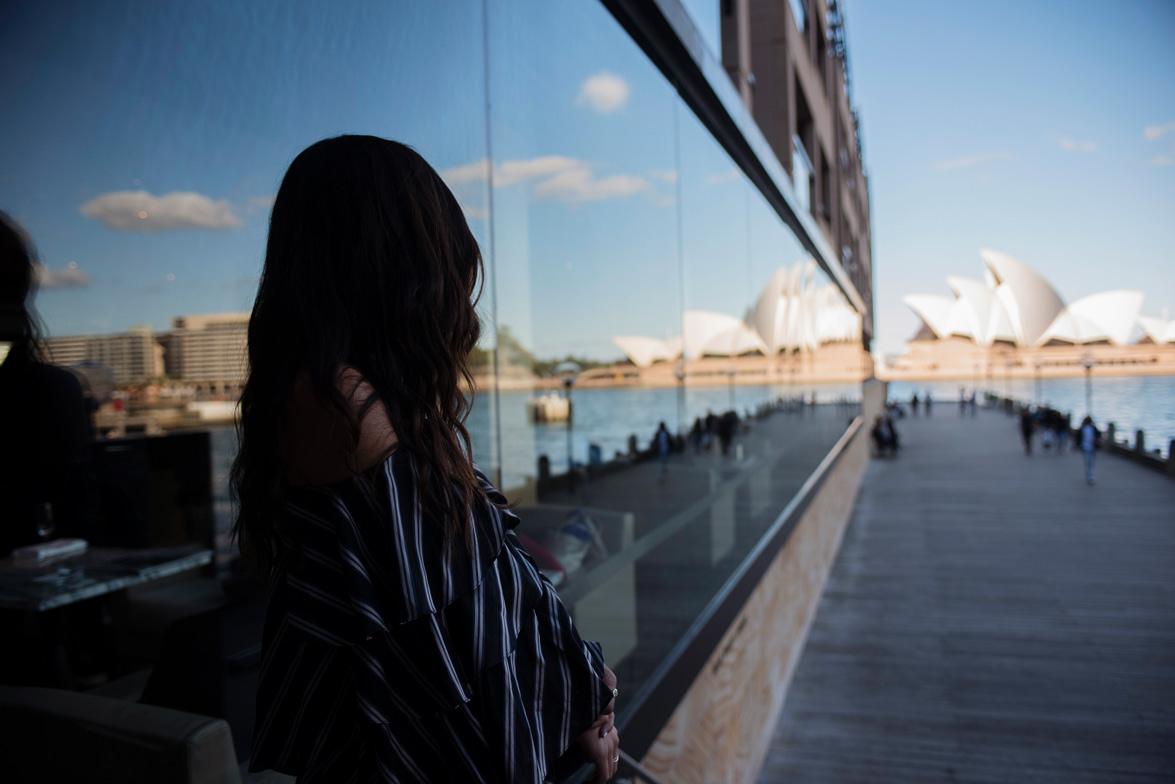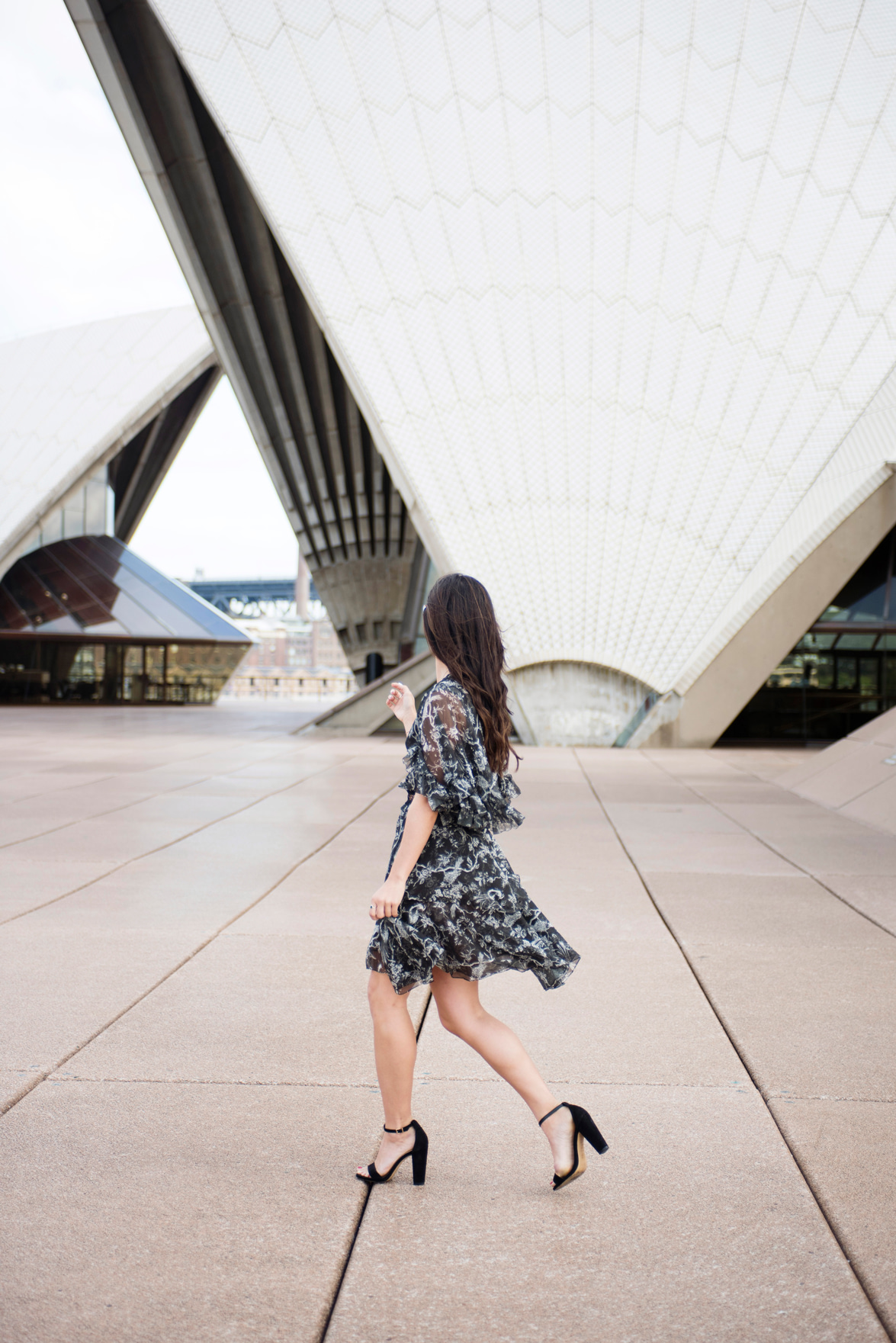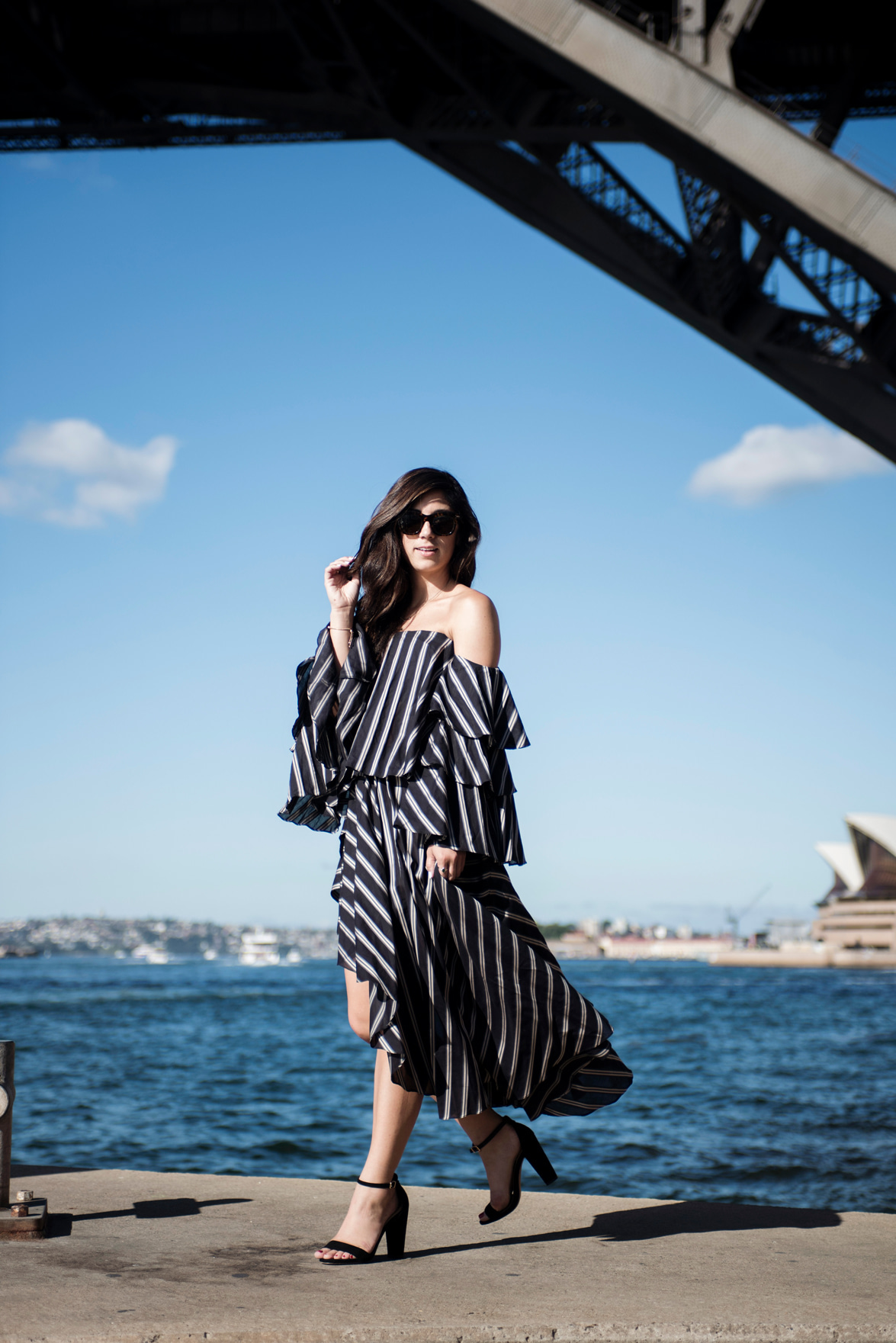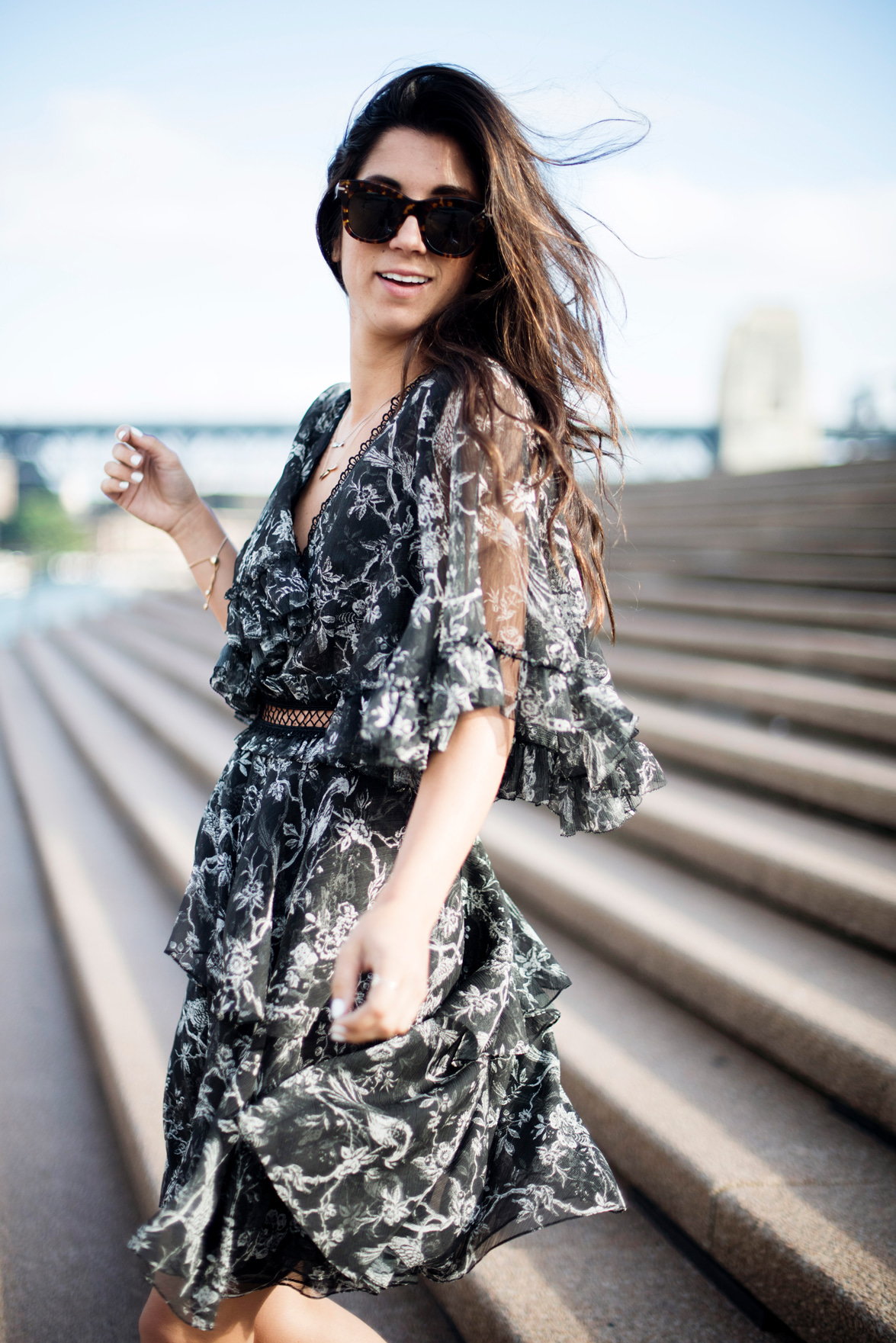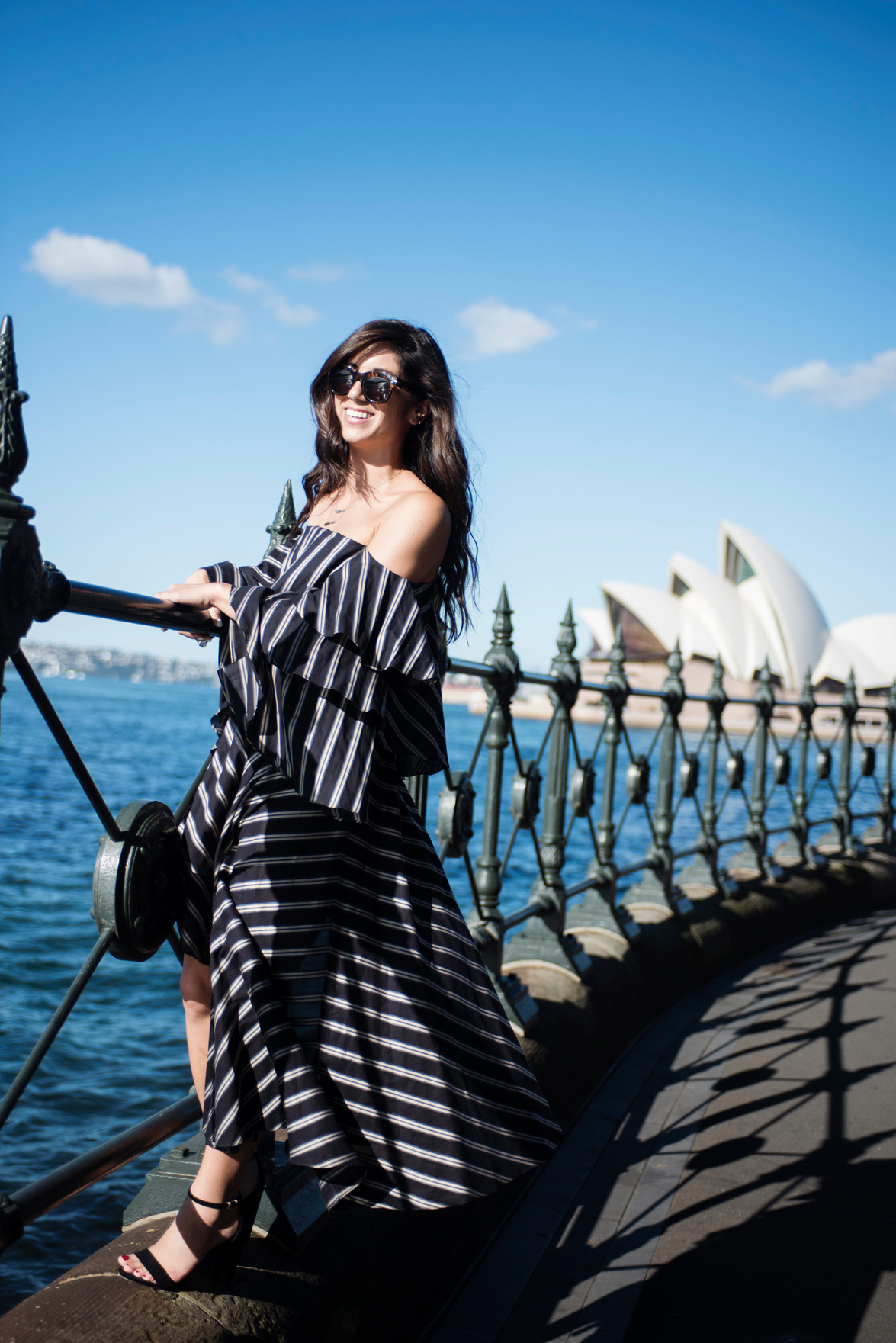 Huge thanks to the Destination Destination NSW tourism board for inviting us on such a lovely trip and to Qantas for flying us over! Stay tuned for more Australia posts this week!