6
minute read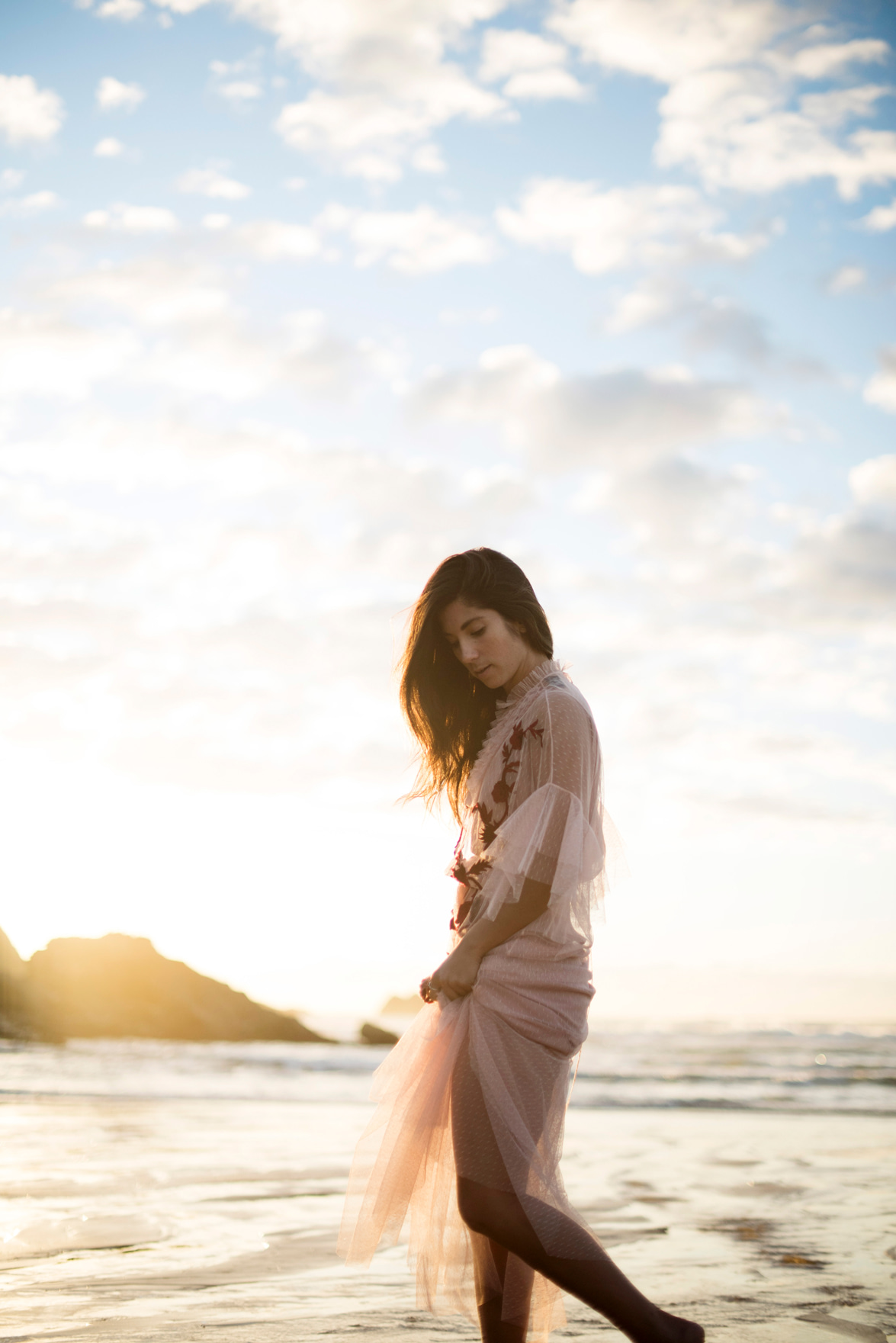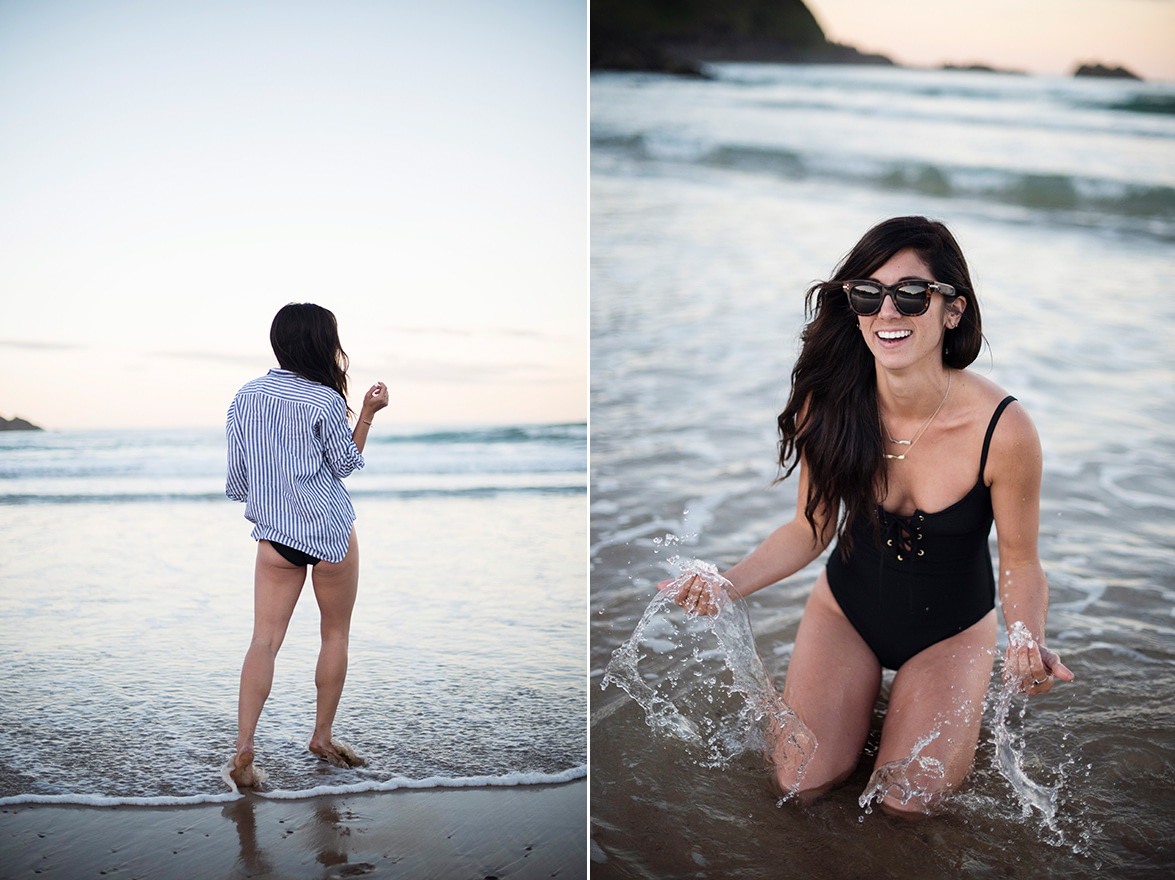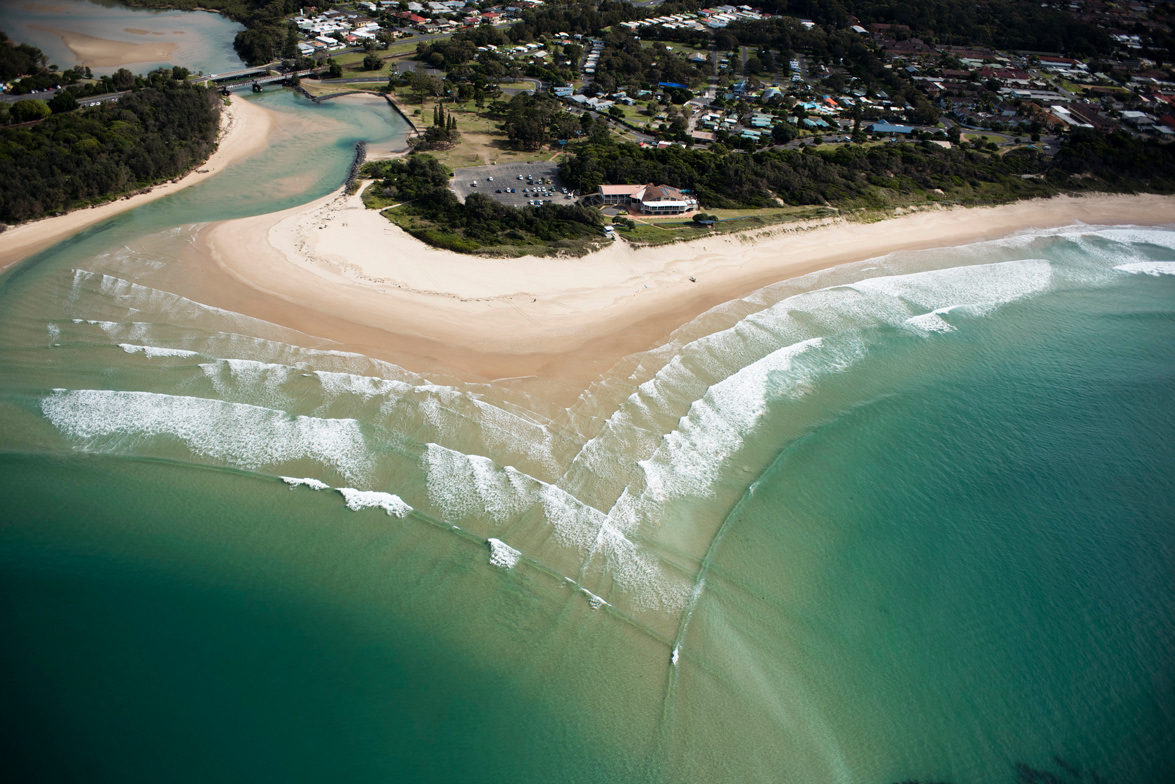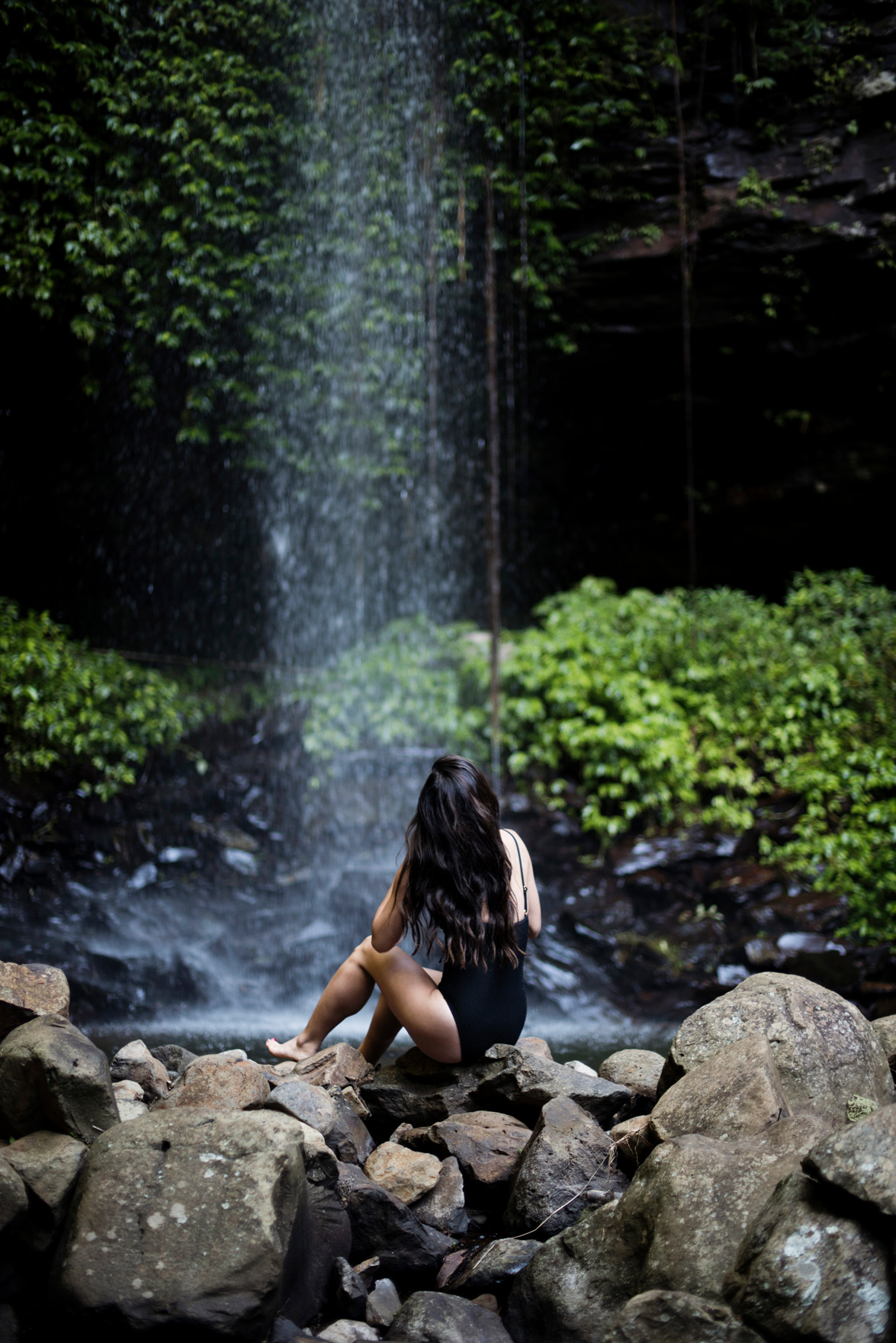 If you're just joining my Australia series now, a few months back I hopped down under with the Destination New South Wales tourism board to explore the state of New South Wales. Sydney was our obvious (and highly anticipated!) starting point (you can catch my recaps here and here), but it was the subsequent parts of our journey that I was really looking forward to -- starting with a short hop and a skip over to Coffs Harbour (less than a two hour flight from Sydney).
Coffs Harbour is relatively off the beaten path when it comes to main destinations throughout the state and Angie and I were excited to explore once we got into town, ready to stretch our road trip legs. The area itself is on the north coast of New South Wales and is primarily known for its beaches, a Big Banana Monument (yep!) and Russel Crowe (who owns a ranch house in town). But after a few short days in the area, Angie and I realized it's a lot more than that. Sweeping coastlines, rolling green hills, tucked away rain forests with waterfalls and some of the most incredible sunrises I've ever seen. I loved how remote the area felt, like a great long summer weekend getaway spot, that is returned to year after year, and for good reason: It's beautifully charming.
I've rounded up our itinerary below -- hope you enjoy this photo diary!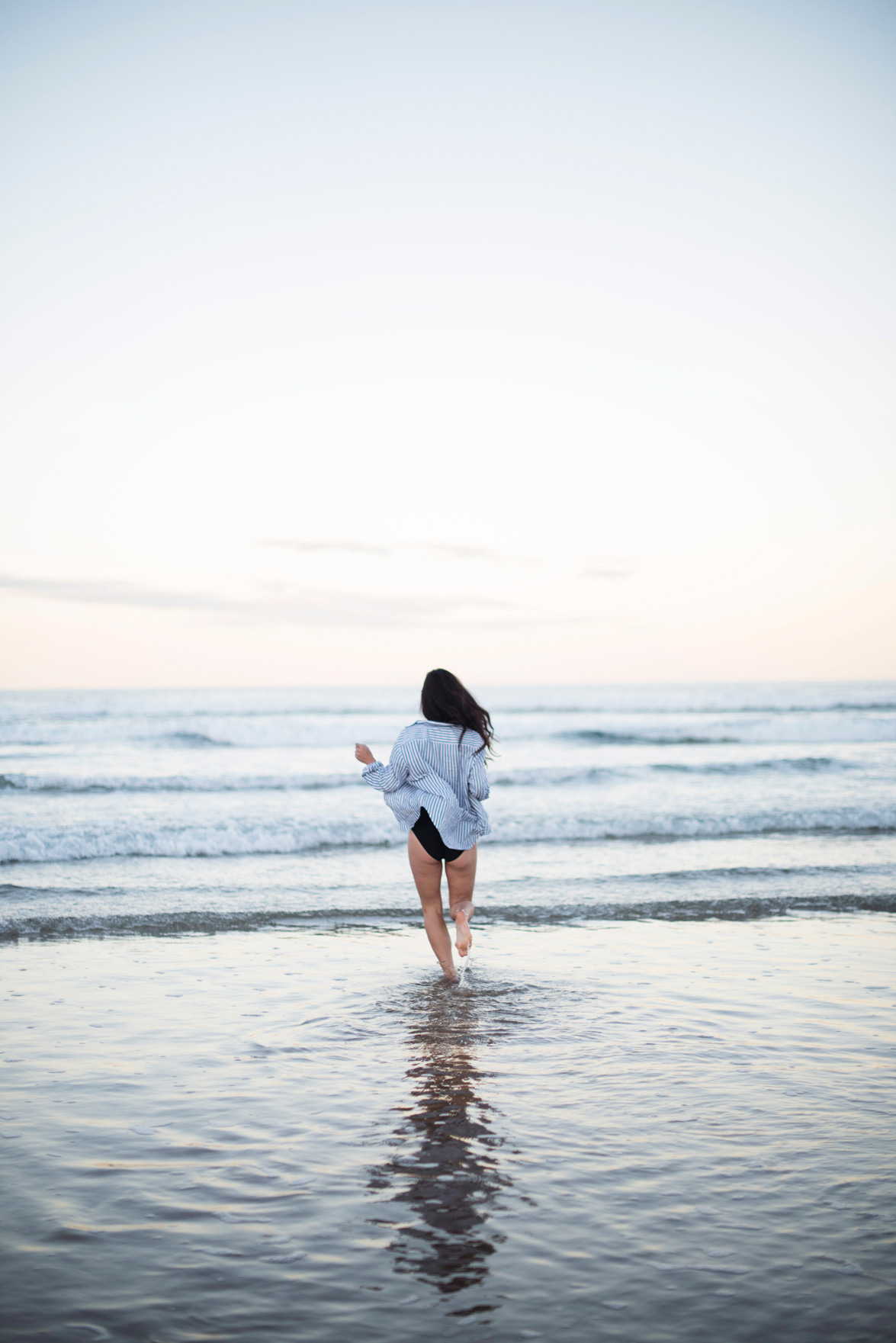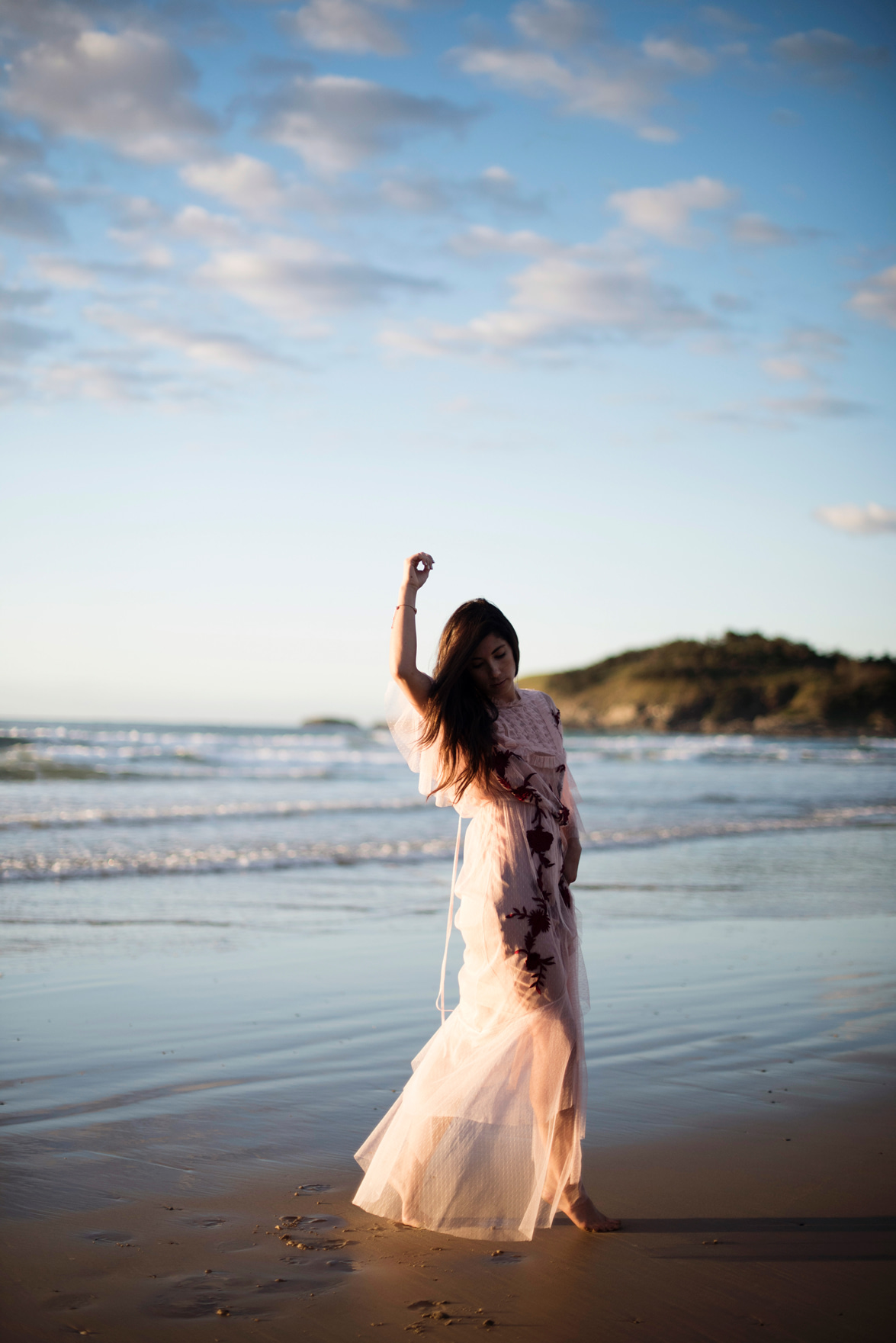 OUTFIT DETAILS (IN ORDER OF APPEARANCE): Outfit #1: Sachin & Babi gown (sold out, similar style here) // Outfit #2: Kenneth Cole bathing suit; Frank & Eileen shirt // Outfit #3: Zara top (sold out, but dying over this top); Frame jeans; Self-Portrait heels // Outfit #4: Sachin & Babi dress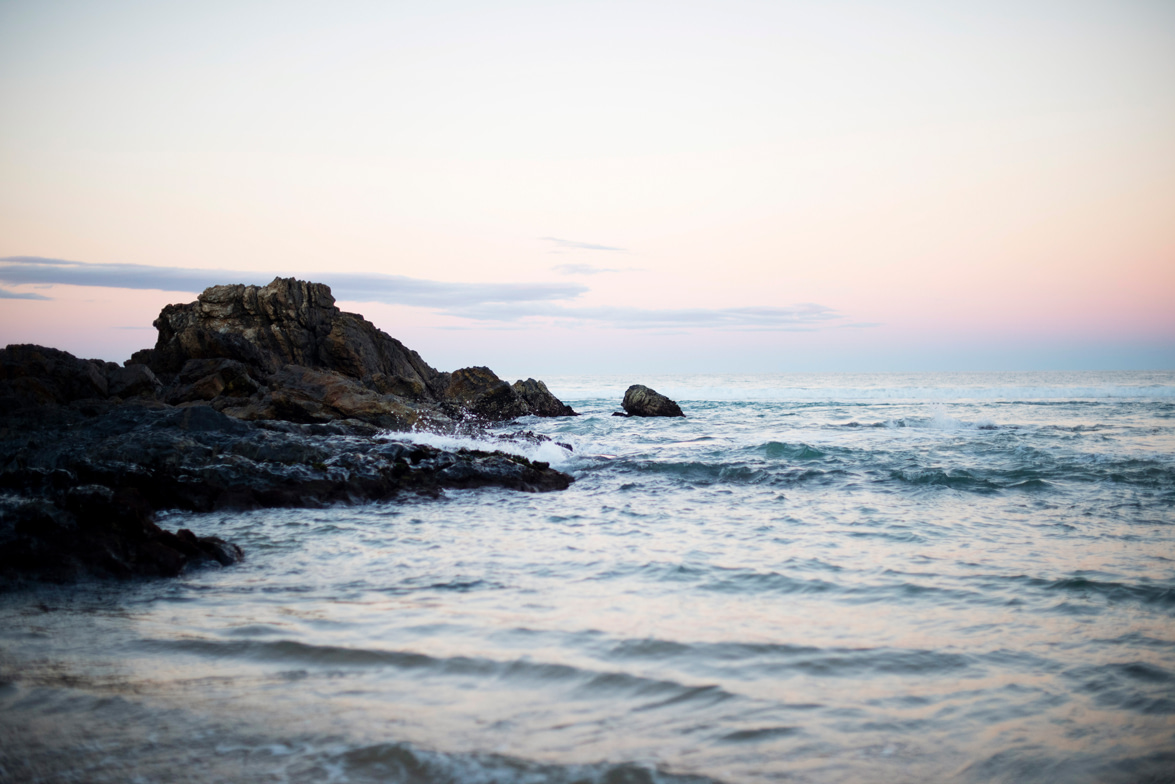 WHAT TO SEE AND DO:
Hiking: Hands down, this was definitely my highlight of exploring Coffs Harbour. We had basically one full day to explore and hike, so we got an extra early start after breakfast at Cafe Aqua. We first headed out toward Bellingen along Waterfall Way, a scenic drive, about an hour from our hotel. Highlights of Bellingen include Old Butter Factory, Hammond and Wheatley Emporium and Bellingen Gelato. We continued on from Bellingen toward Dorrigo plateau and Dangar Falls, where there's a beautiful vista point to look out over the waterfall.
We then made our way over to Dorrigo National Park, where we hiked for several hours through the rainforest no less to the Crystal Shower Falls (the waterfall spot you see in some of these photos here). It was incredible -- hardly anyone was out on the trail that day. I felt like we had the park to ourselves.
Precision Helicopter Ride: This was actually my first helicopter ride and I'm so glad I got to enjoy it over some of the most beautiful Australian beaches of Coffs Harbour. The Precision team knew how much we wanted to take photos during our flight, so they removed the doors entirely (yep, crazy!) and took us for an extra long tour of the coastline before heading inland right over Russel Crowe's house.
Beaches: We spent a majority of our time on Digger Beach (situated right in front of our hotel), but there are plenty to choose from in the area. Opt for coastal drives as well, which is what we did as we drove to Byron Bay.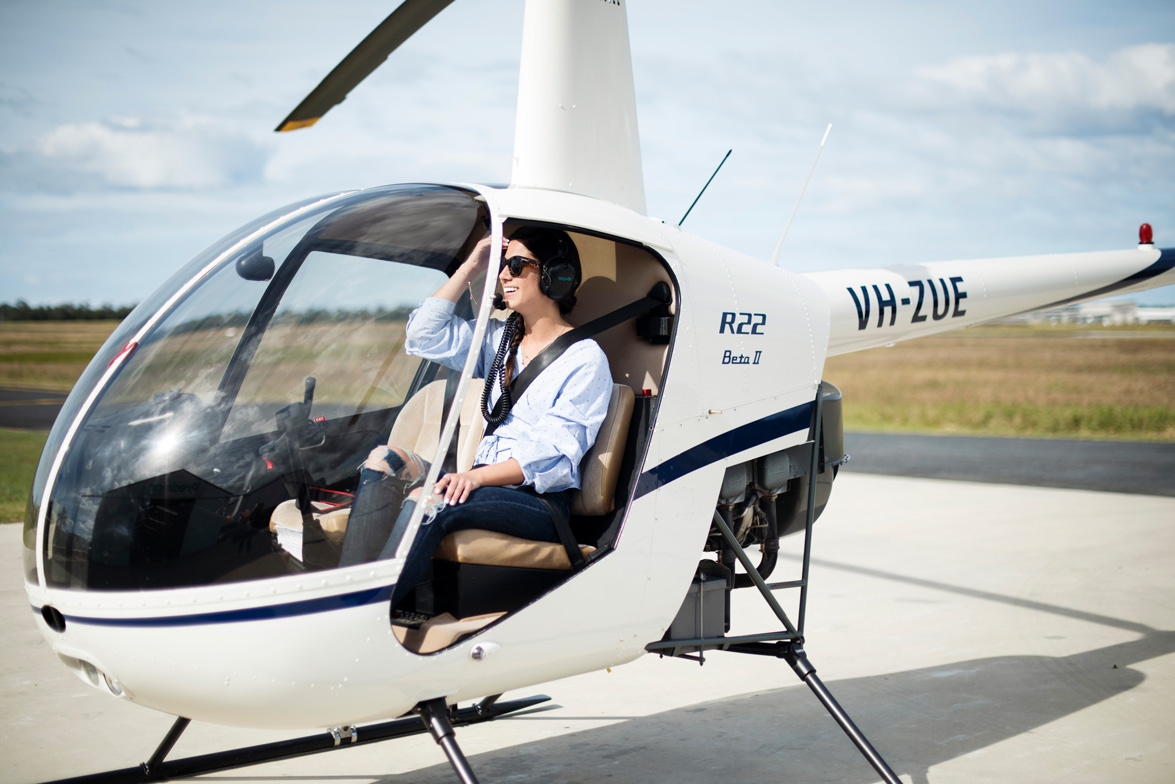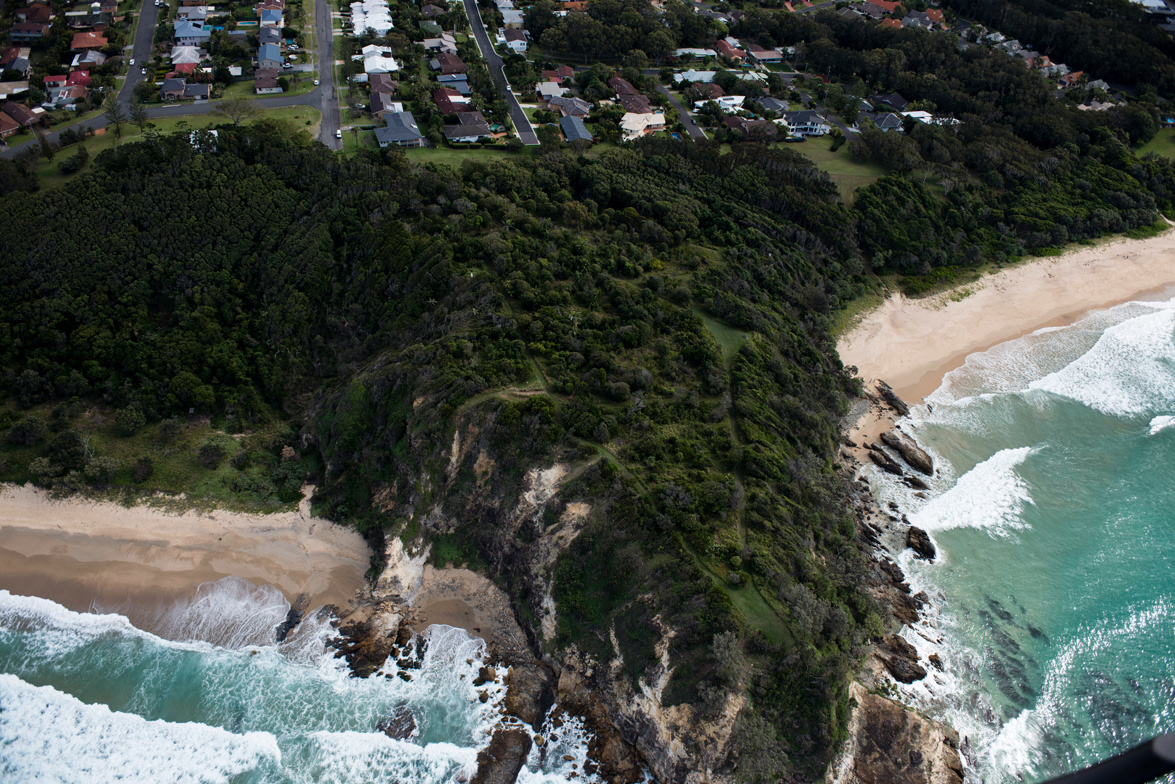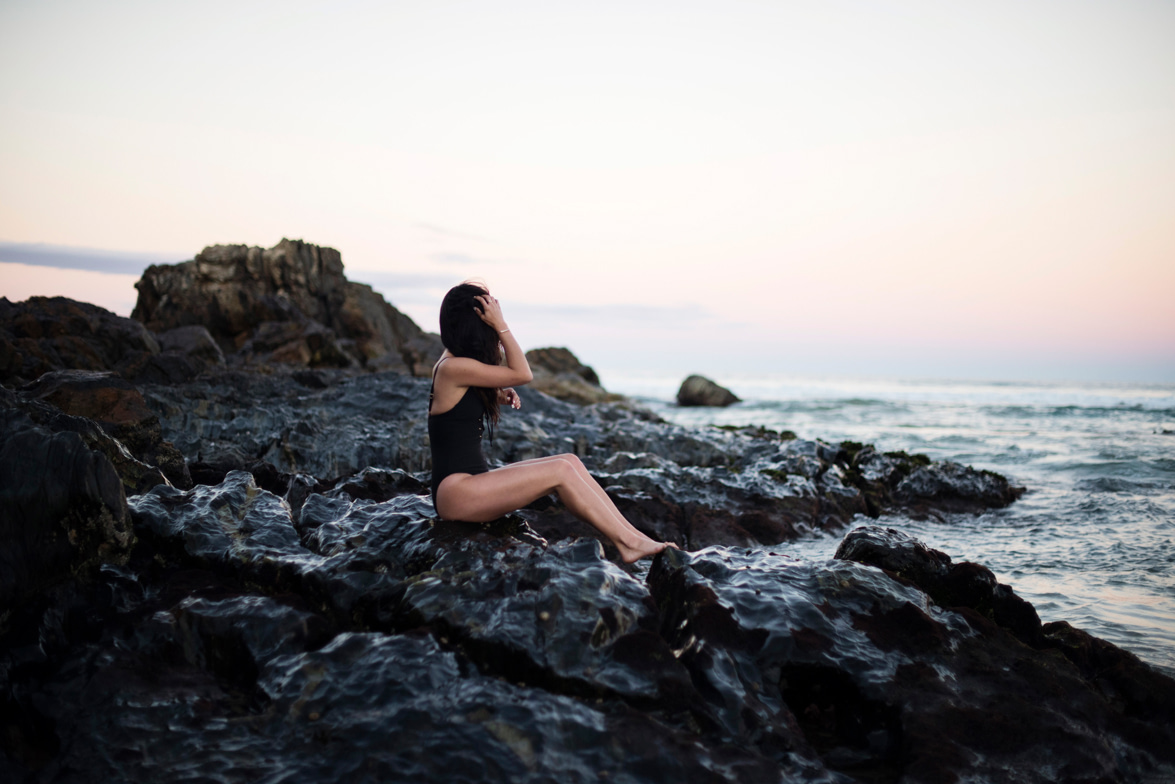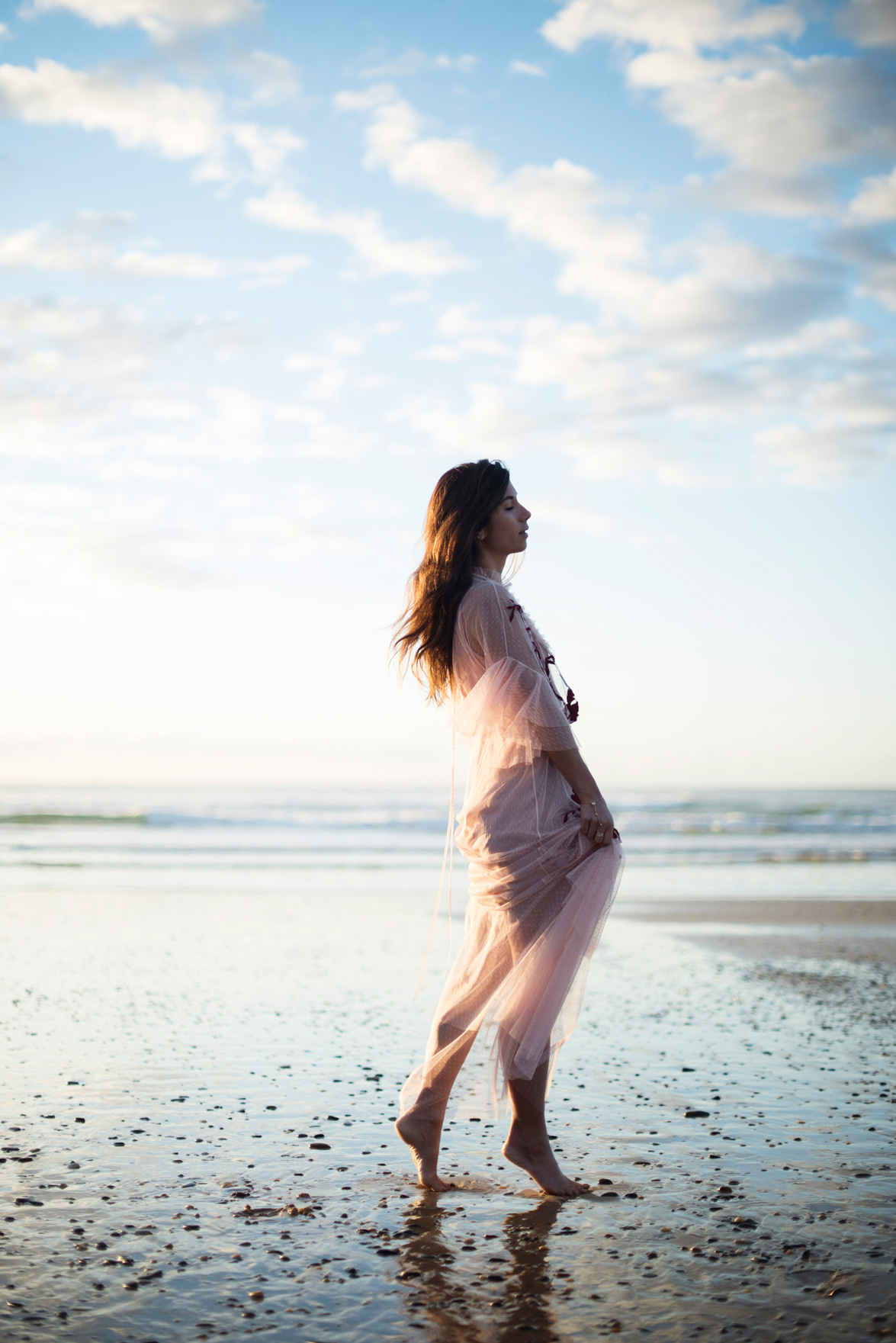 WHREE TO STAY:
Breakfree Aanouka Beach Resort: My favorite part of staying here for several days? These beach photos you see here, where I'm in the pink Sachin & Babi gown? Right on property! We woke up each morning, grabbed a cup of coffee and walked right out here to enjoy the sunrise (or what was left of it). The water was surprisingly warm for the time of year, making it great for a midday dip and once the sun set behind the nearby hills, we enjoyed a glass of wine at the property's bonfire pits. Rustic and charming -- a perfect holiday resort for families and honeymooning couples alike.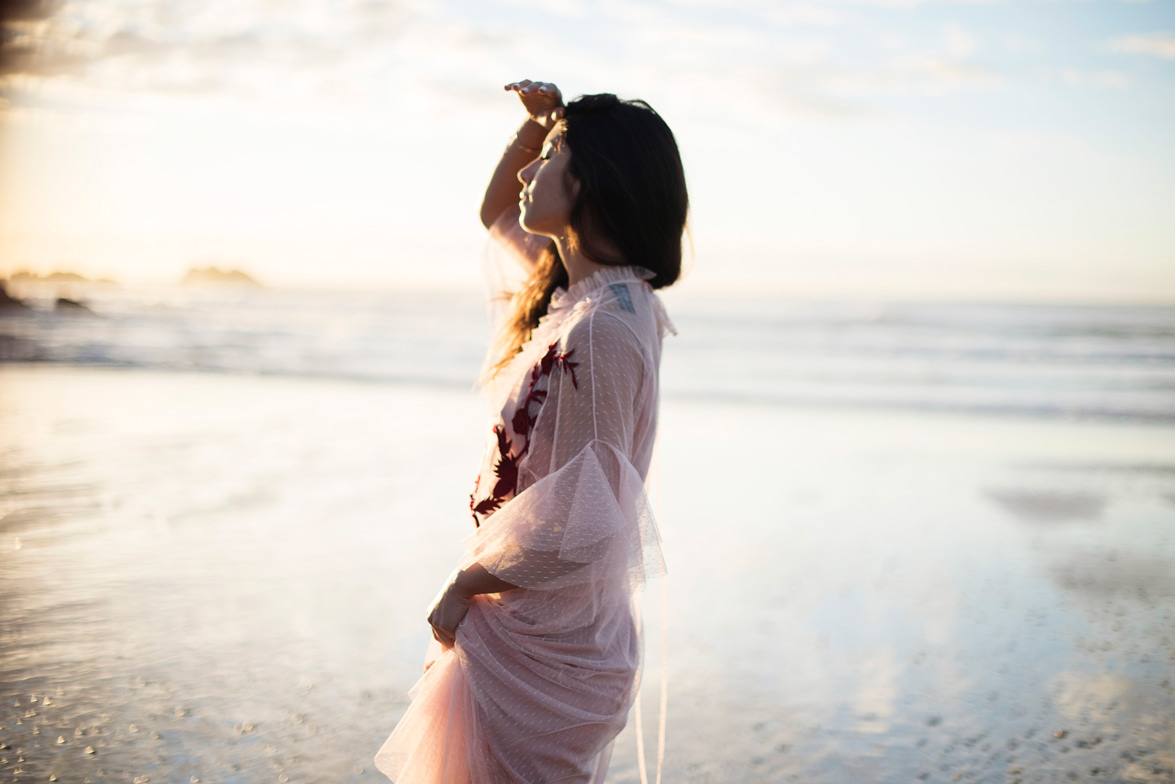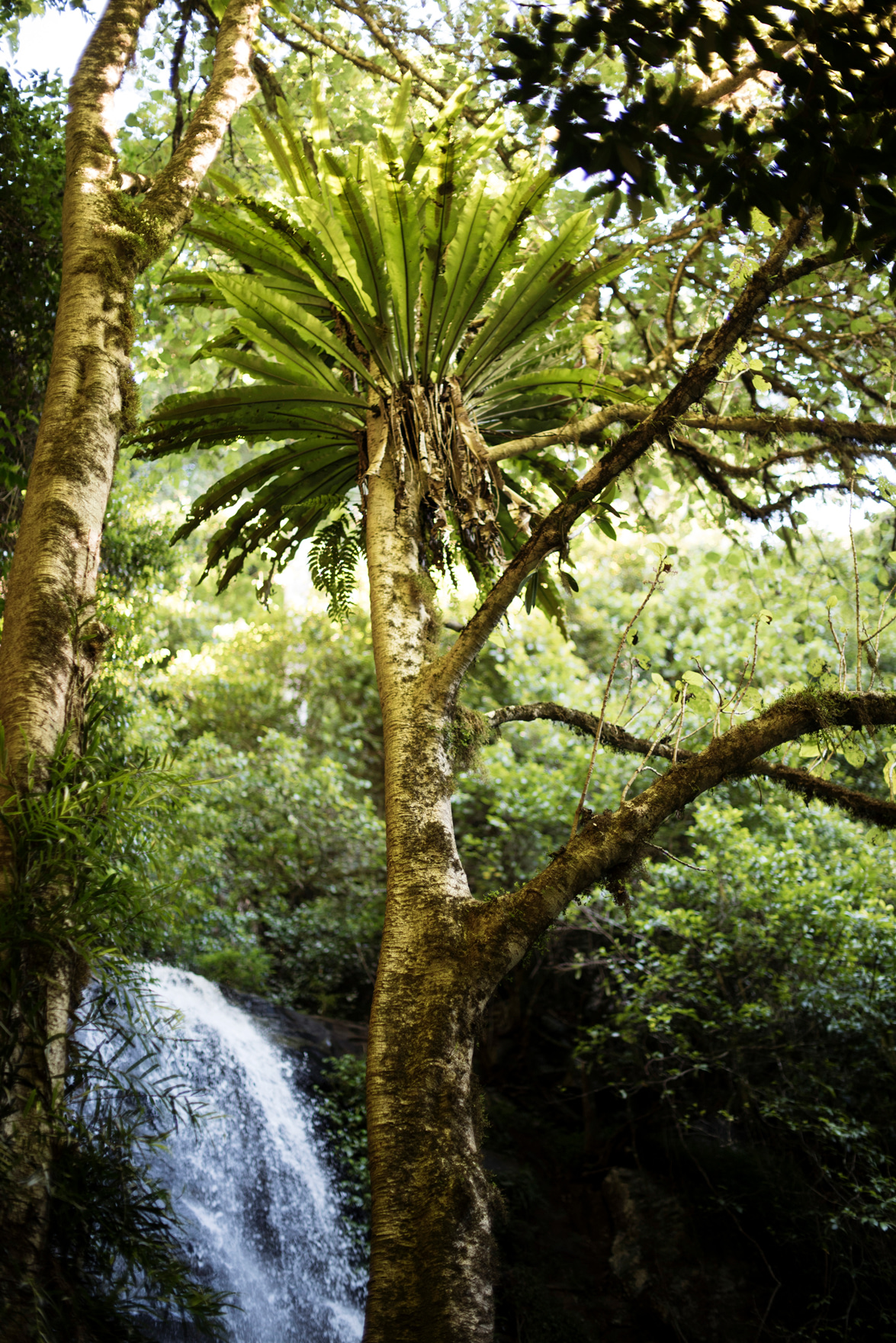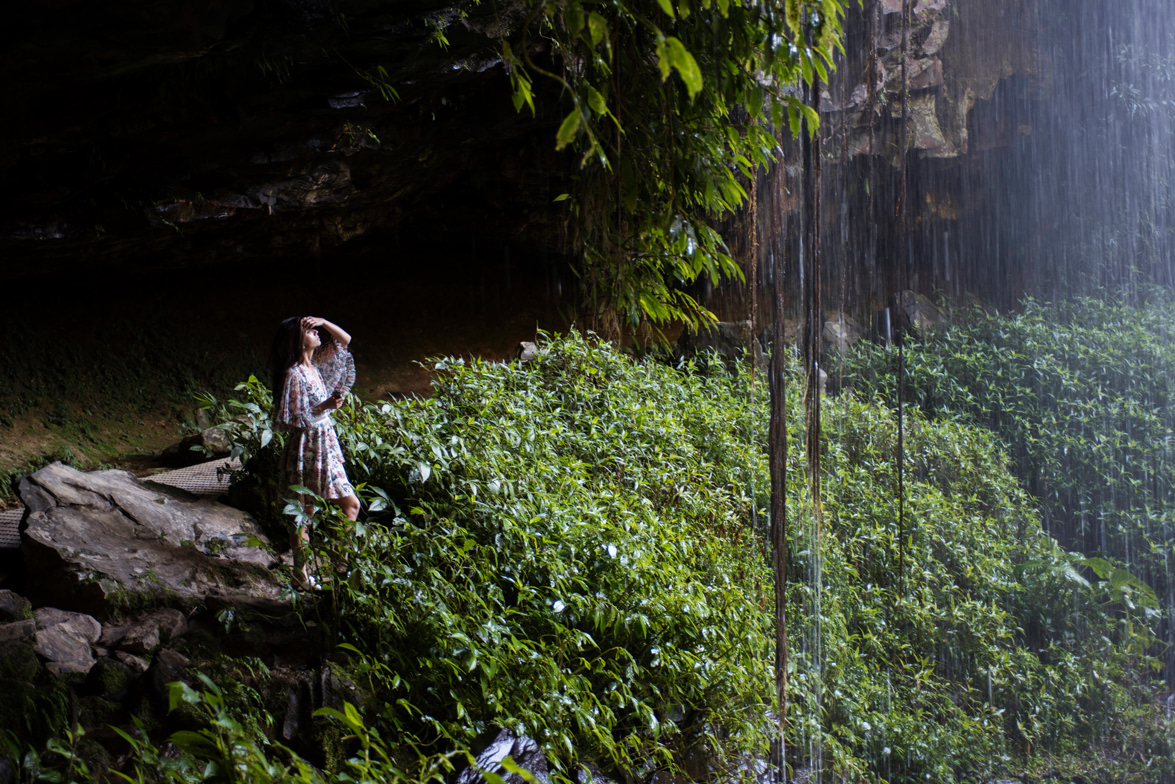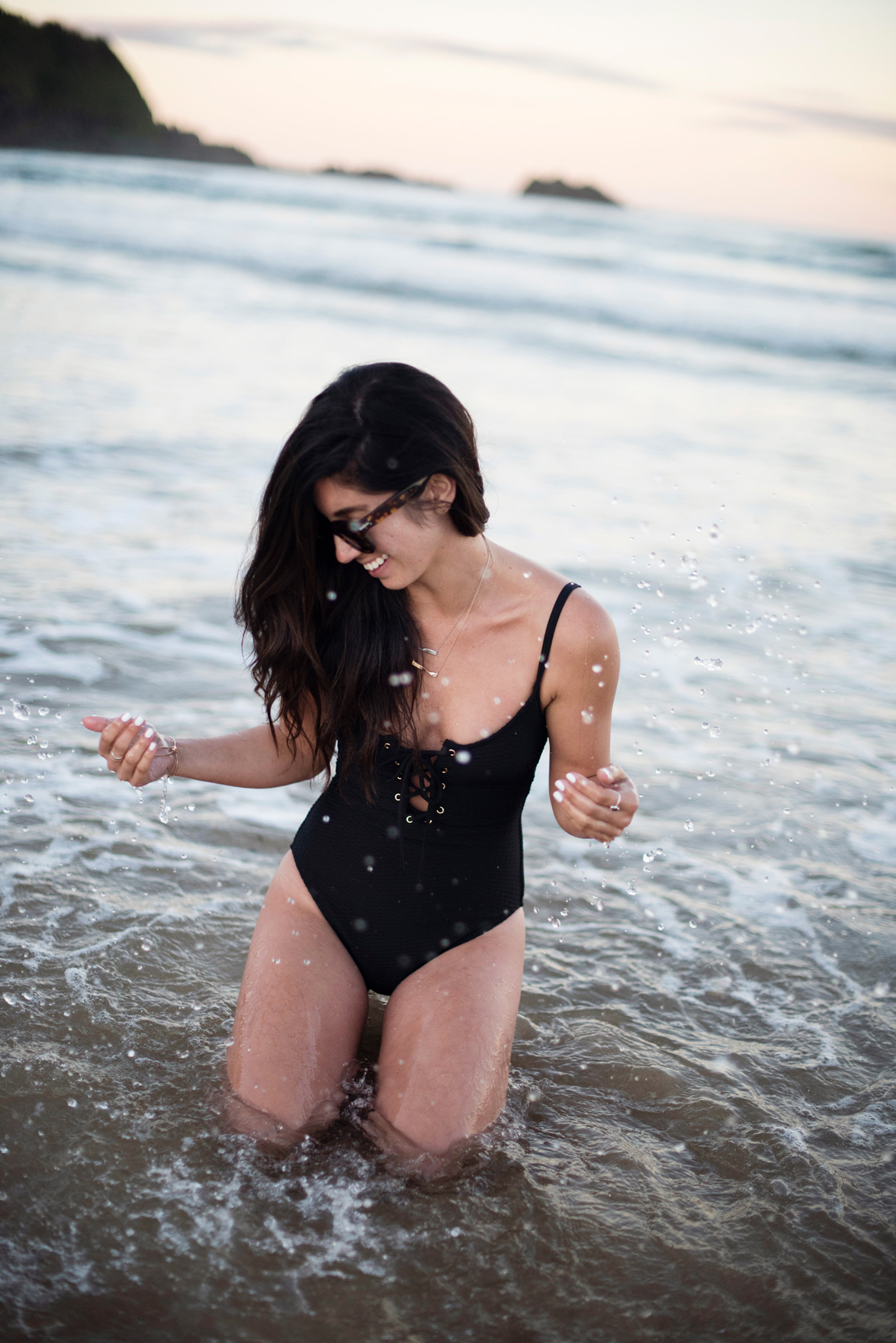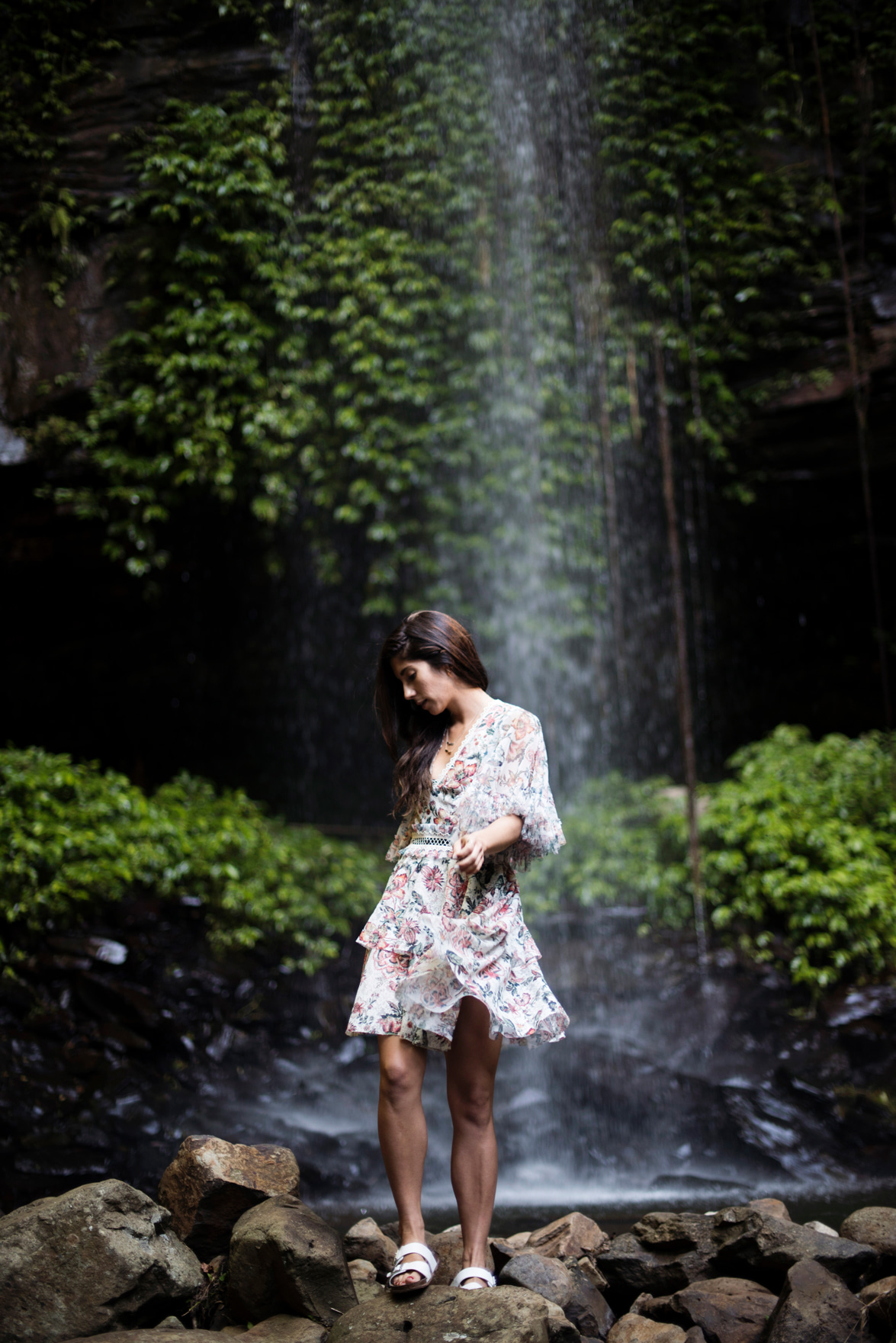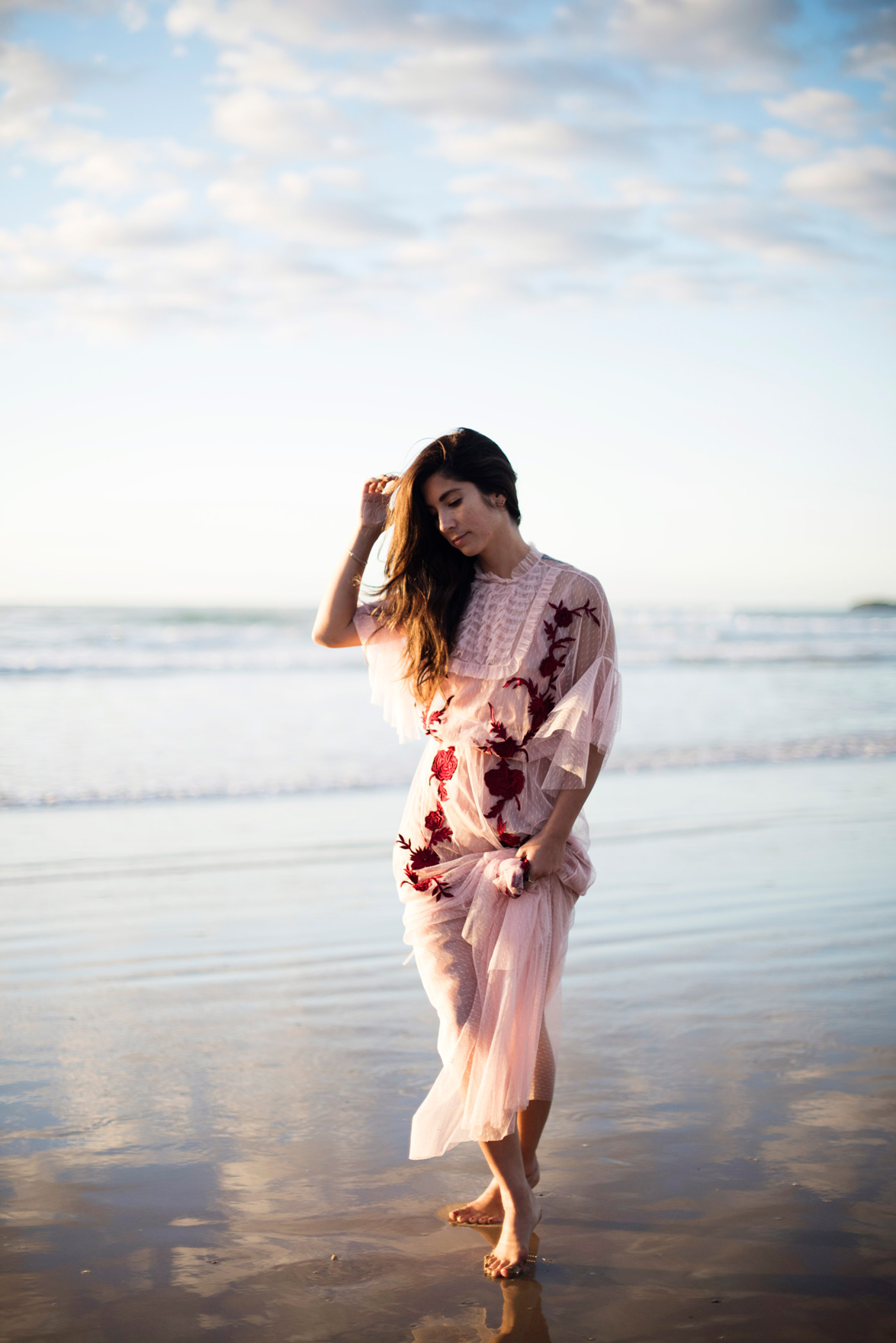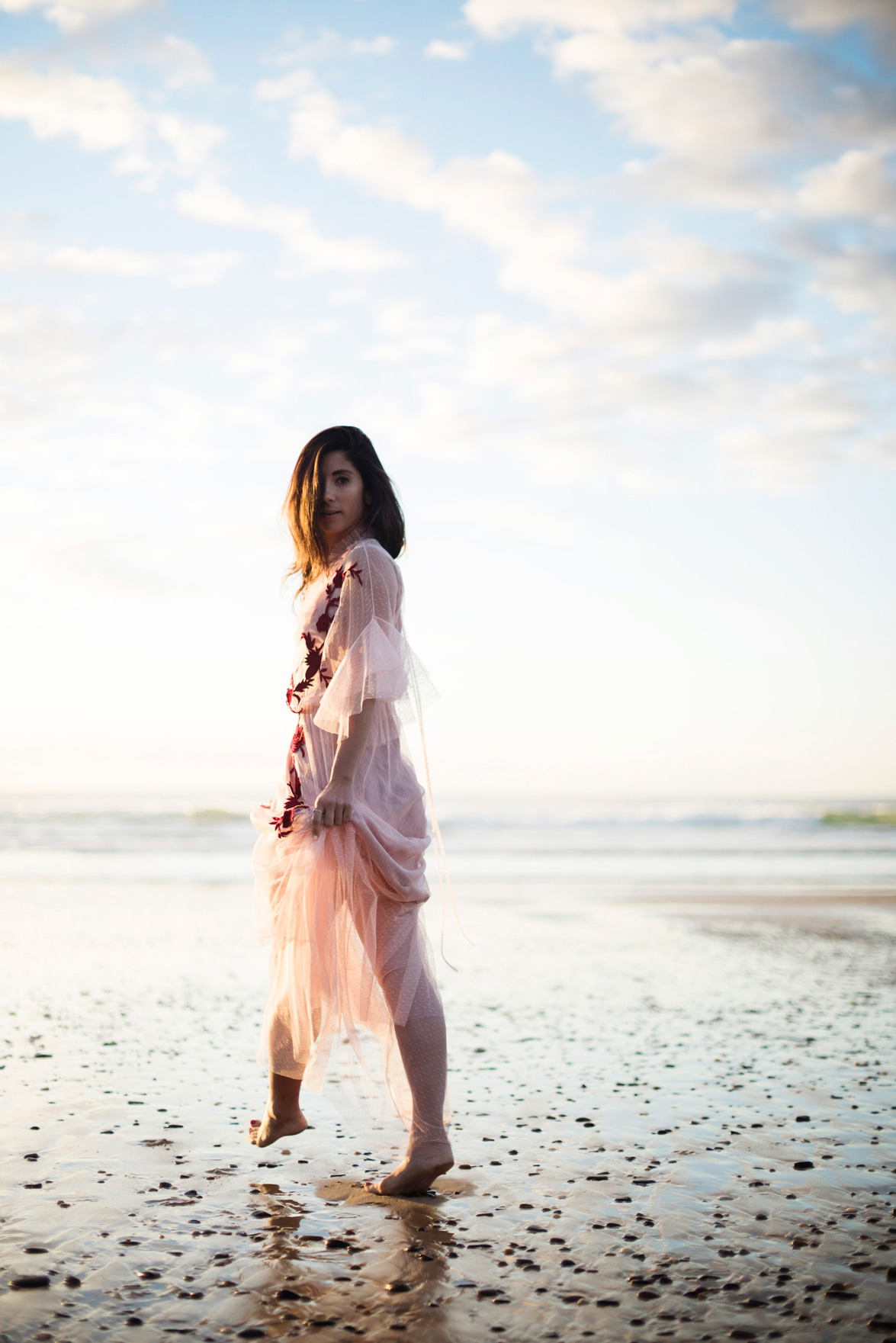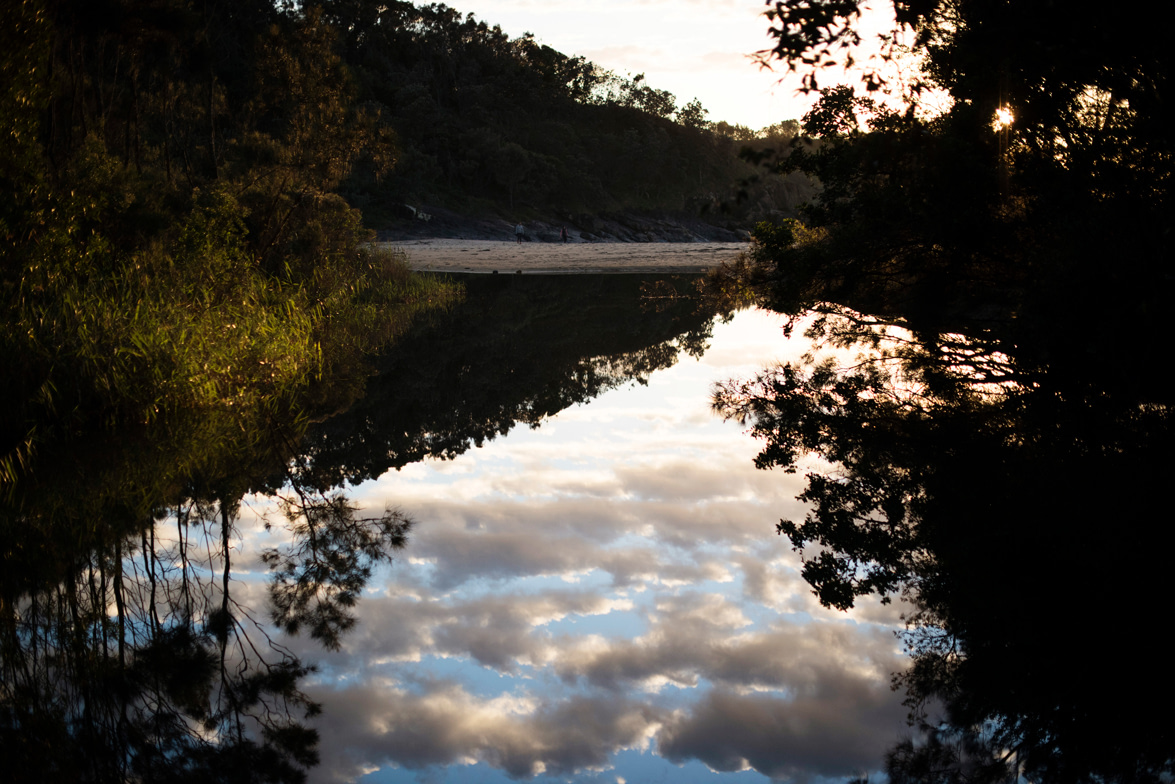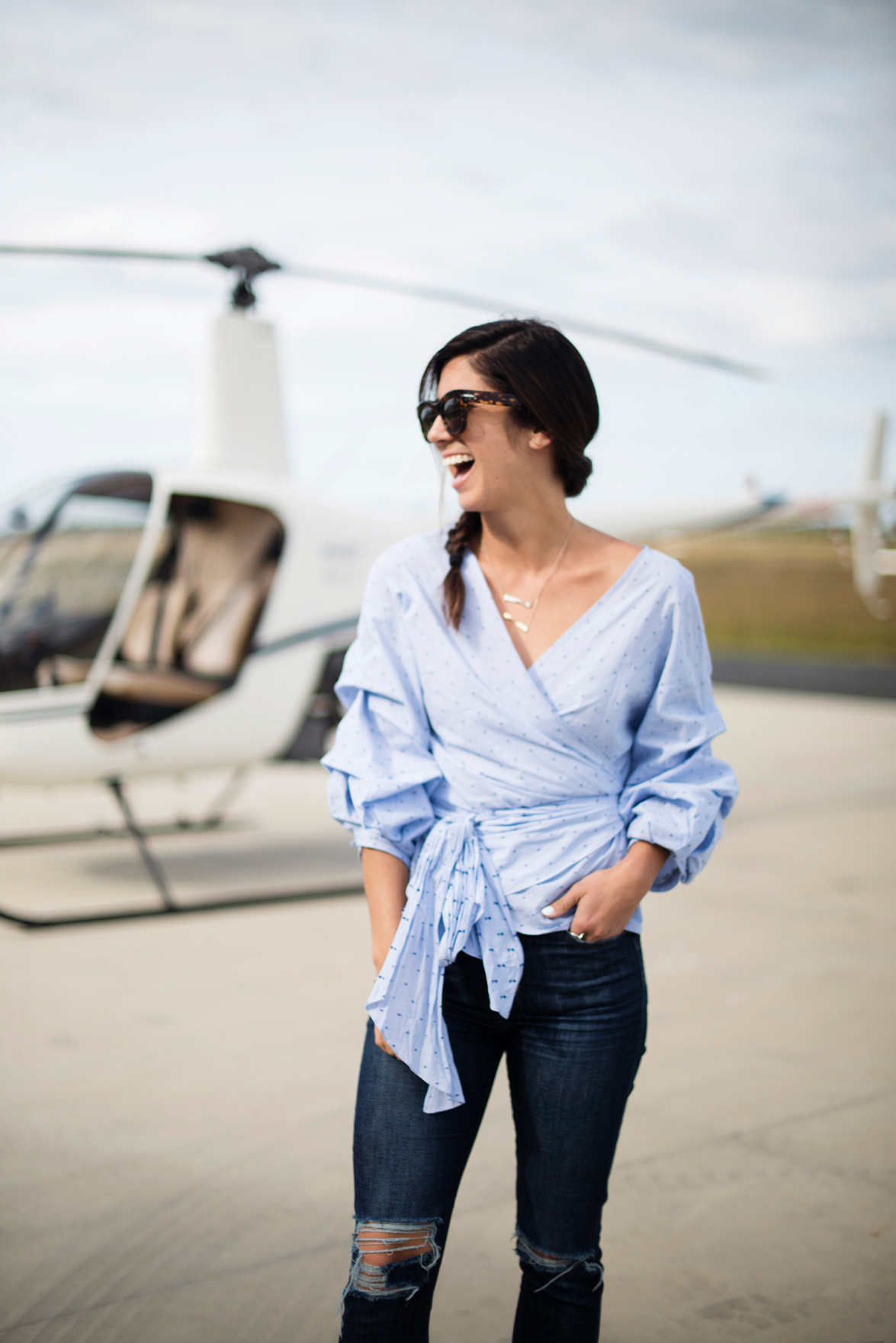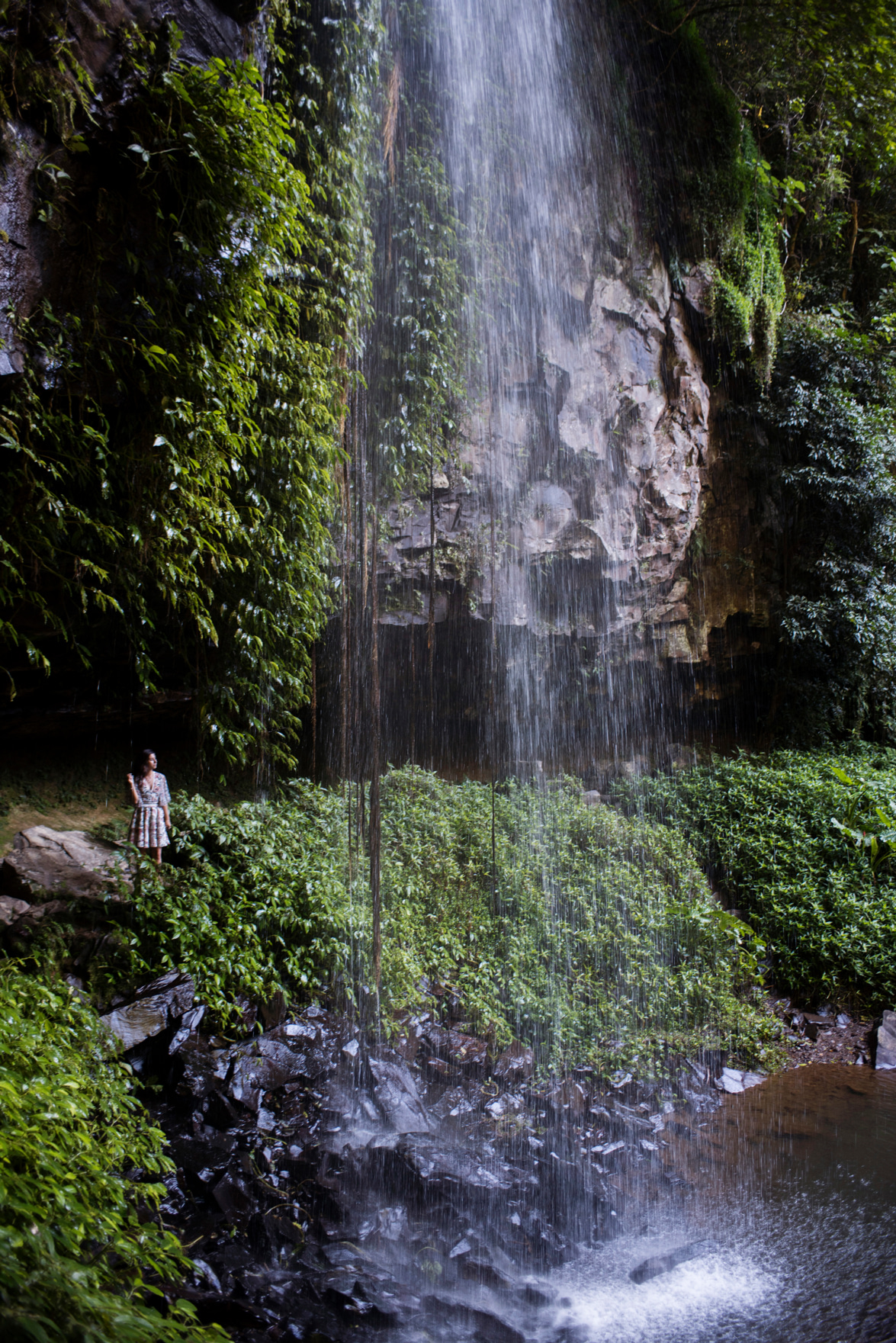 WHERE TO EAT AND DRINK:
Casay on the Beach: Our first meal in town was at our hotel and it was a welcome sight for sore eyes! After a long day of traveling (flying and eating and fighting jetlag), we enjoyed fresh seafood overlooking the beach and a crisp bottle of wine, before settling in for the night.
Cafe Aqua: I always love discovering local favorites and it's easy to see why Cafe Aqua quickly filled up once we sat down for breakfast. What I wouldn't give for another round of their avocado toast and house granola!
Canopy Cafe: Situated in the middle of Dorrigo National Park, Canopy Cafe is the perfect spot for a post-hike lunch. Angie and I hopped here after trekking to Crystal Shower Falls, indulging in a light lunch of salads out on their patio, which sits right above the treetops down below.
Horizons Restaurant: Our last night in town, we headed to Opal Cove Resort, for a fitting swan song dinner before we were to leave for Byron Bay the following morning. After having my fill of seafood throughout the trip, I opted for lamb this particular evening while Angie went with prawns.