3
minute read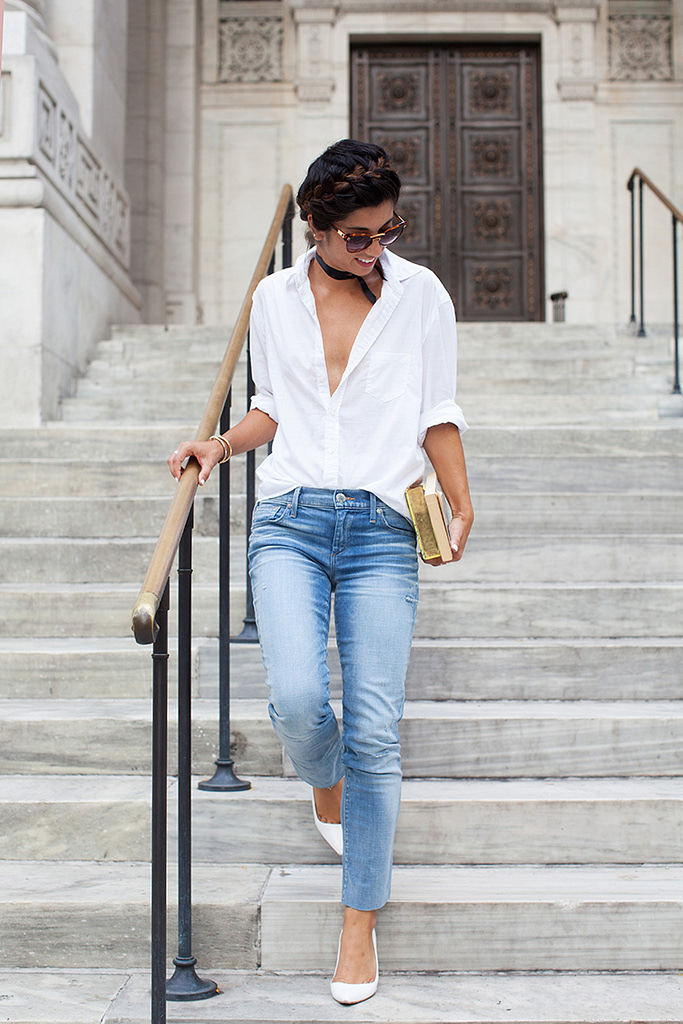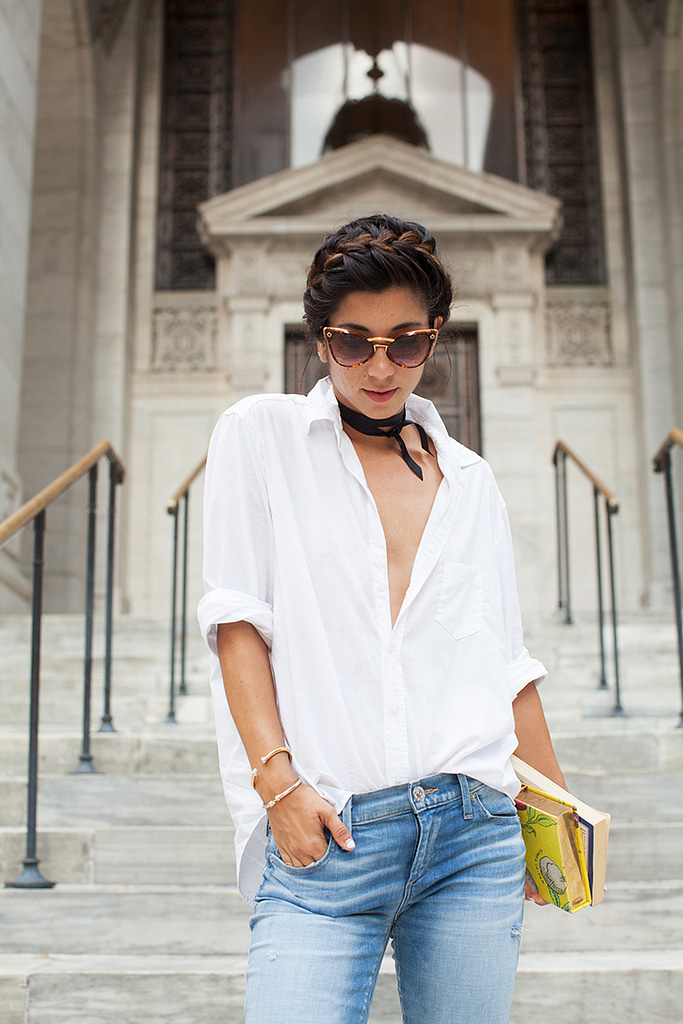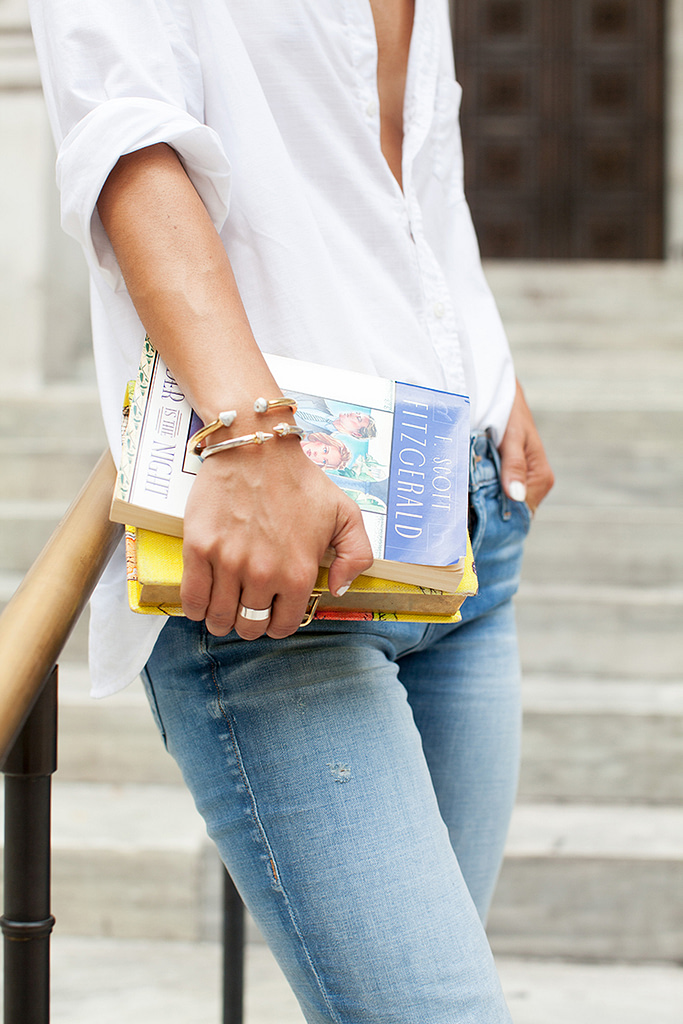 As much as I love
my full midi skirts
and
ankle grazing culottes
, there's something about the girl that can simply pull off a pair of great fitting jeans and an oversized oxford that I've always secretly envied. It's that effortless effort, that devil-may-care approach to what looks like it required a lot of thought and consideration, but really didn't at all. She spends 5 minutes putting it together and can turn 5 heads before she reaches the corner on her way to the subway.
As I've gotten older, I've been able to fine tune my approach to finding said classic pieces -- making sure before I invest in something, that it hits all the checkmarks on my list, which of course, is crucial when it comes to jeans especially. This pair by
True Religion
(
the Halle Super Skinny
) is a recent addition to the rotation and I'm loving the overall fit of them -- with just the right amount of give and stretch, they're comfortable without losing their structure (something I detest about jeans that have too high of a percentage of spandex in them). Plus, they're mid-rise which I think hits perfectly for that slightly tucked but untucked look with your oxford.
Plus, another bonus of getting older? I think I'm getting closer to nailing that "getting-dressed-in-5-minutes" thing -- it just requires a strong cup of coffee and an amazing set of braids from the night before that you wake up in. 😉
This post was in collaboration with True Religion. As always, all opinions and styling are my own. Thank you for supporting all This Time Tomorrow collaborations!
var ClickMeter_pixel_url = '//pixel.watch/9alp';