3
minute read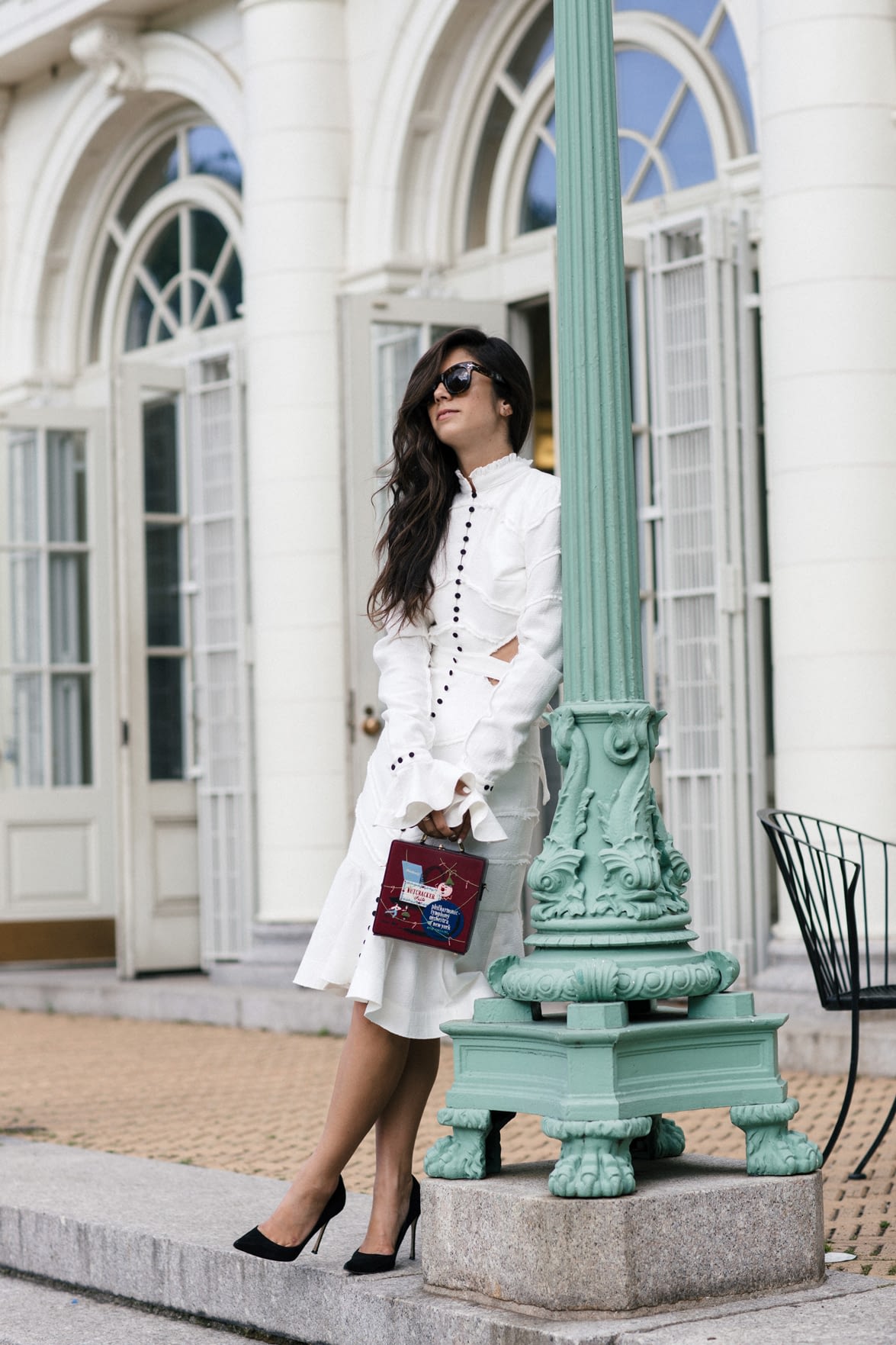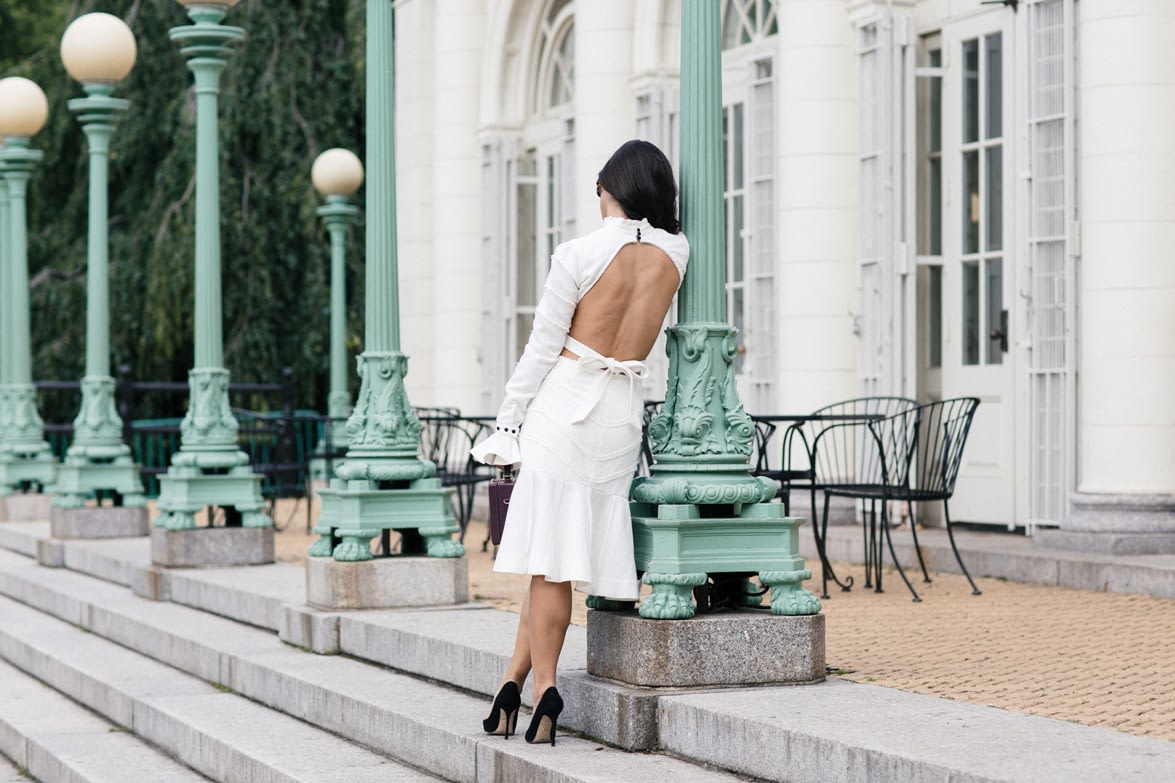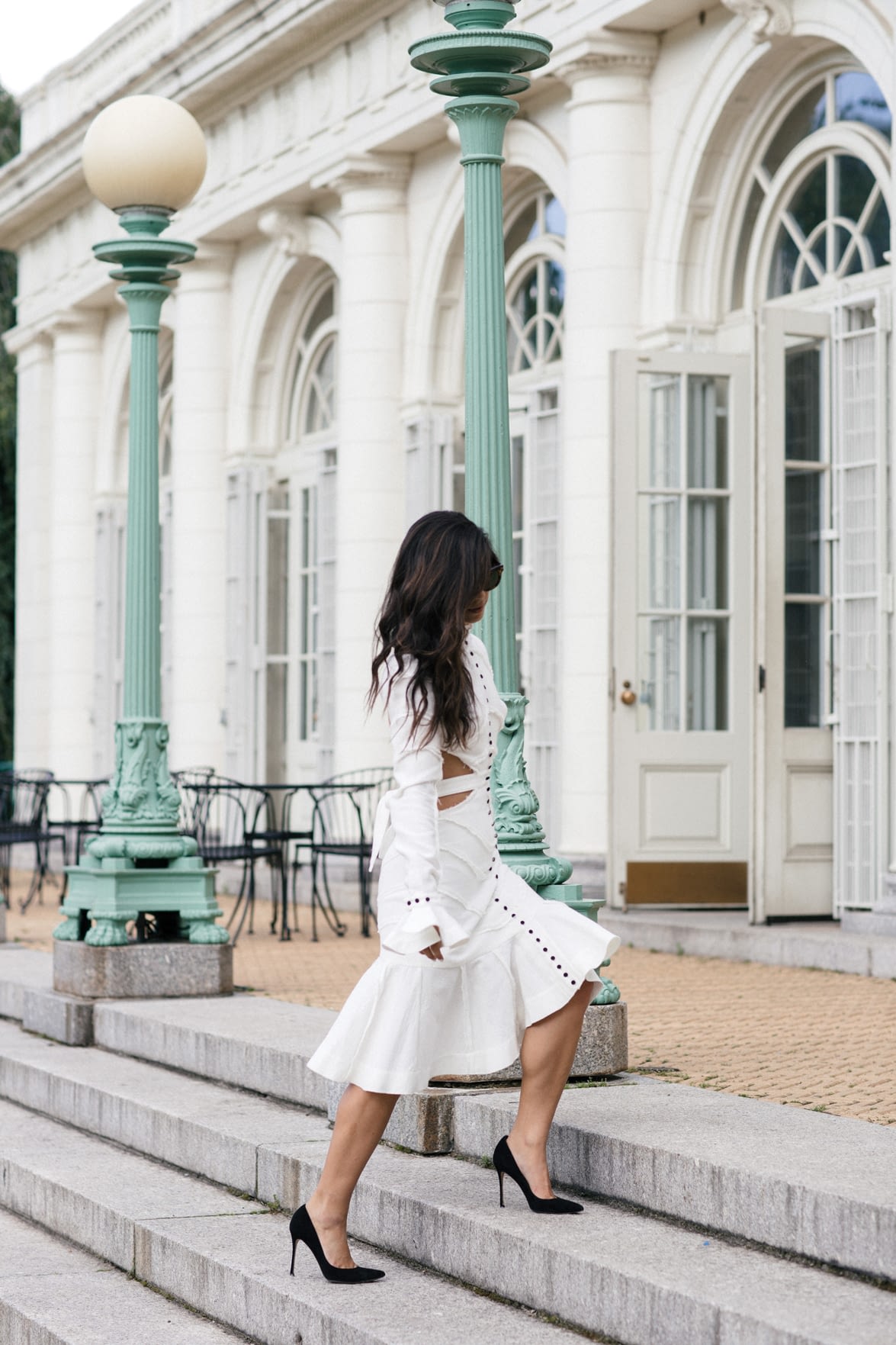 This dress is a prime example of one of those shopping trips that's over before it's even started.
A few weeks back, while I was still hopping around Australia with one of my favorite Aussies, Angie, we were doing a bit of last minute window shopping in Byron Bay. For anyone who has ever visited Byron Bay, you know its charm is practically irresistible. It's one part Venice Beach, one part Montauk, with a dash of Santa Cruz -- the cafes and restaurants have the perfect, laid back breeziness to them and the boutiques? Don't get me started. We happened to pass one in particular for a new-to-me, but not-new-to-Angie, Aussie designer, Aje -- and I kid you not, it was love at first sight.
Here's how it went down:
ME: "Hey, Angie, have you heard of this des...." [Voice trails off as I dart inside the store]
ANGIE: "What, Aje? Oh yeah.... [Starts to answer only to look around and notice I'm already gone] ...
ME: "Angie, how perfect is this?" [Motioning to the black version of my dress here]
ANGIE: "It's beautiful but did you see that it comes in...?"
ME/ANGIE: "White!"
ME: [to sales associate] "I'll try this one on, please!" [At this point, I'm literally throwing myself into the dress as we have to start leaving town to catch flights.]
2 minutes later...
ME: [Before I know it, I'm in a daze, handing over my credit card, practically salivating as to when I can wear this dress!]
1 minute later ...
Running back to car, with new purchase in tow, rushing out of town, so we both could catch our flights home.
Since then, I've sported this dress around New York (on mildly cooler days, mind you) and have loved every minute of it. The open back, high neck, flared sleeves and crisp white color were all just too good to pass up and I'm already waiting for their New York debut to hit (the sales associates at the store mentioned their NYC flagship was in the works!). Until then, I've rounded up my favorites from them down below that you can already snag online at Revolve. Unfortunately, this dress is part of their fall/winter collection, which is already sold out on their site, but fingers crossed it'll be restocked once fall/winter collections start hitting here in the states. Happy shopping!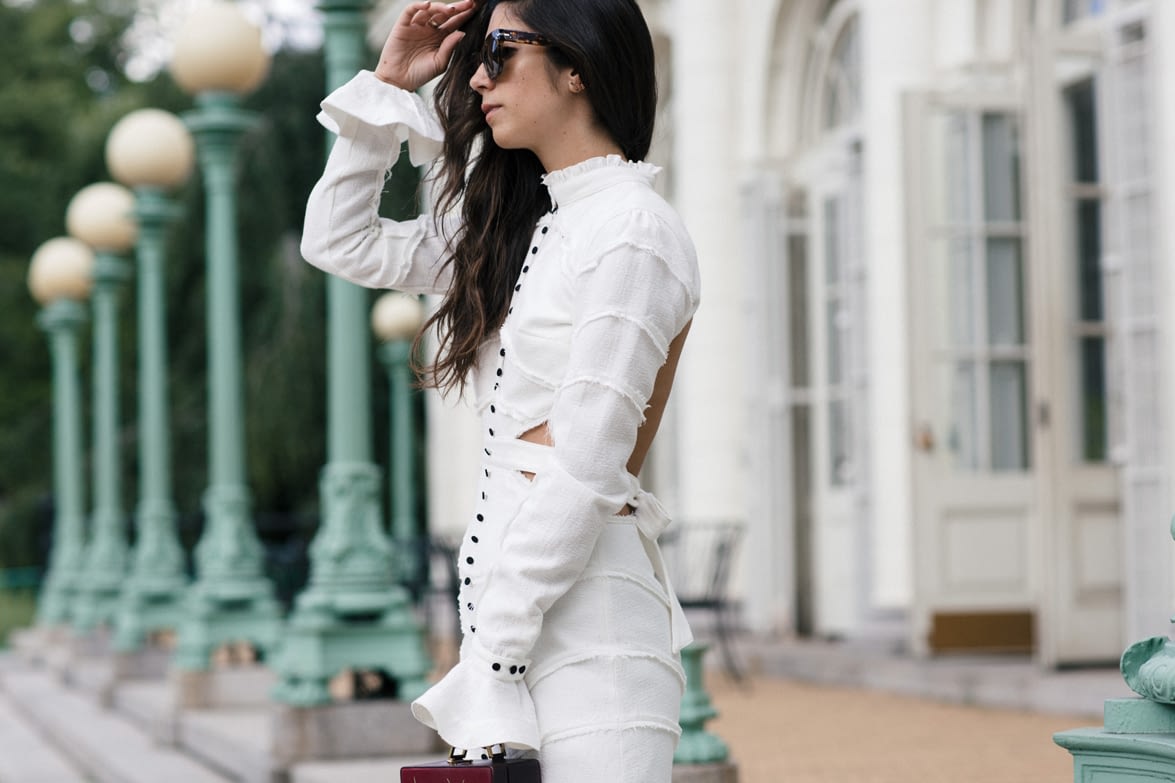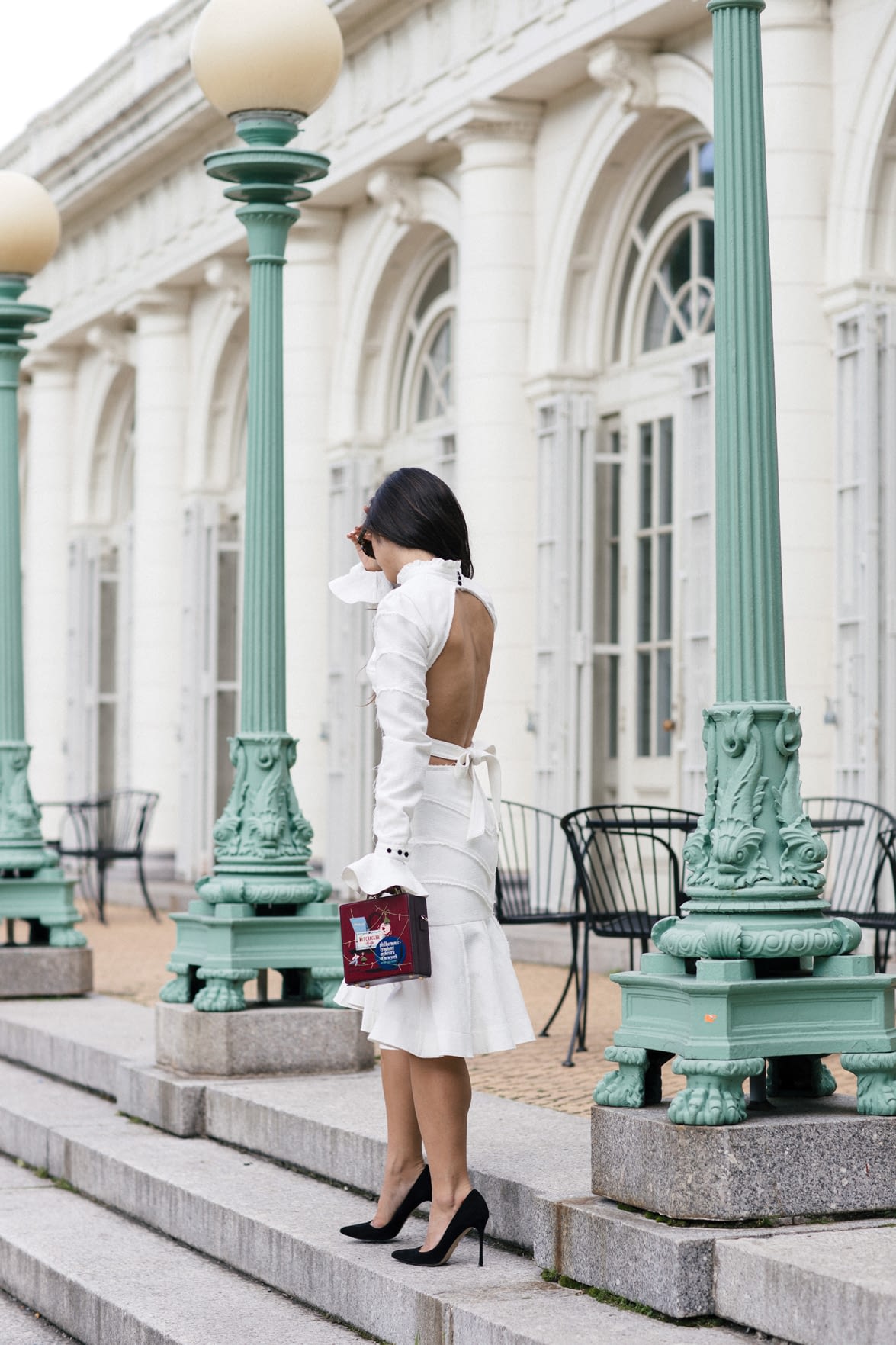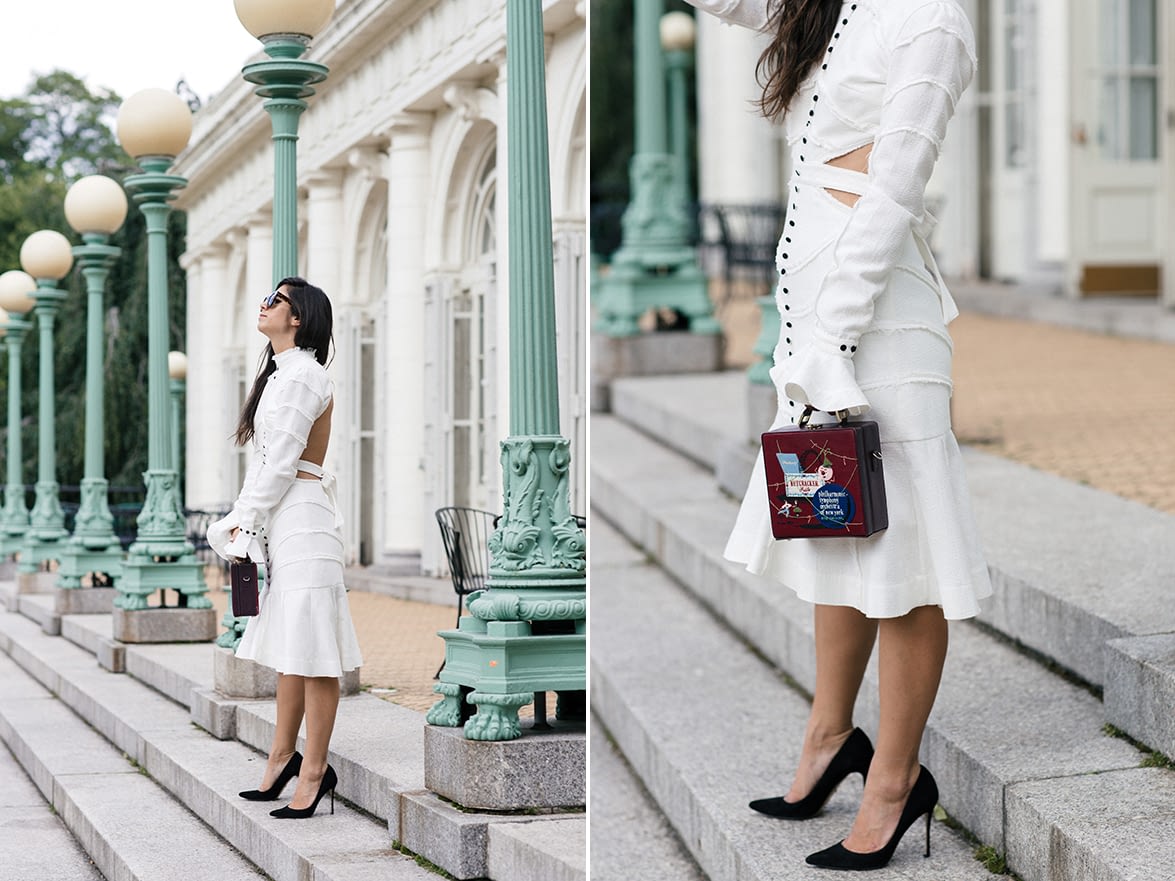 OUTFIT DETAILS: Aje dress (sold out, but I love this spring/summer dress of theirs!) // Sergio Rossi heels // Olympia Le-Tan bag // Celine sunglasses