3
minute read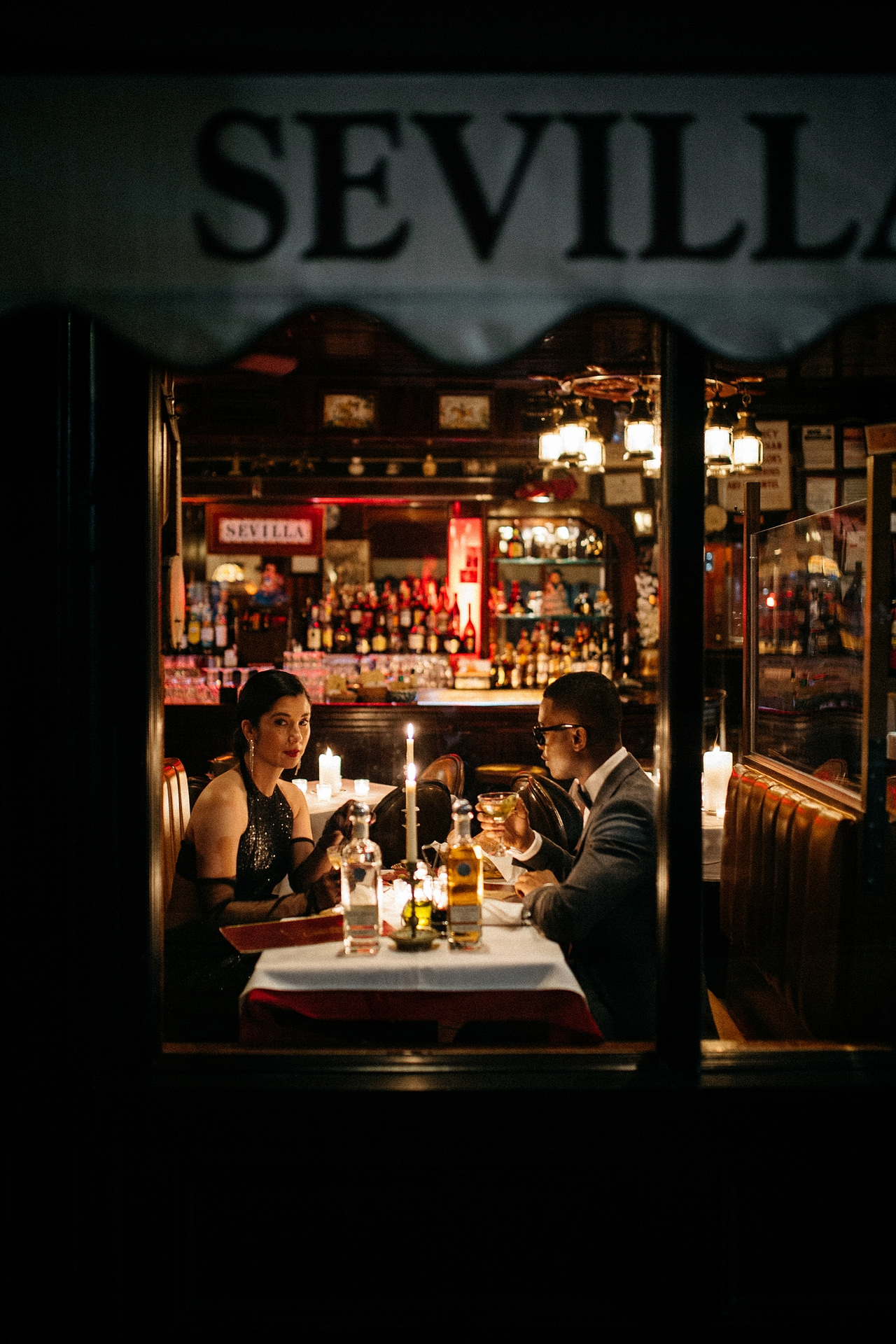 You're the last table in the restaurant on a Sunday night. The wait staff is starting to wind down for the evening, wiping down tables as they go, the music from the kitchen has been turned up as the cooks start their closing routine. You lean in across the table toward your friend, cheeks still hurting from a story they just told you and you clink your martini glass to theirs. Outside, it's a cold March night, but you don't mind much — you're not going home just yet. You're both dressed in your finest because like the kindred spirits you are, you always seize the opportunity for a black tie night together.
Suddenly, you're both offered another round by the bartender, your dirty tequila martinis glisten between you, basking in the unique glow of candlelight and an NYC street lamp outside the window. You've lost track of time with your friend. But that's always the case when you're together. And you smile. Because someday, perhaps 10 or 20 years from now, you'll think about this night. And your friend. And the taste of a dirty tequila martini at a window booth, where the world melted away outside. A core memory of a New York City night with a dear friend, where anything and everything felt possible.
If you're looking for a new cocktail recipe to mix up your weekend plans, may I suggest a little dirty tequila martini?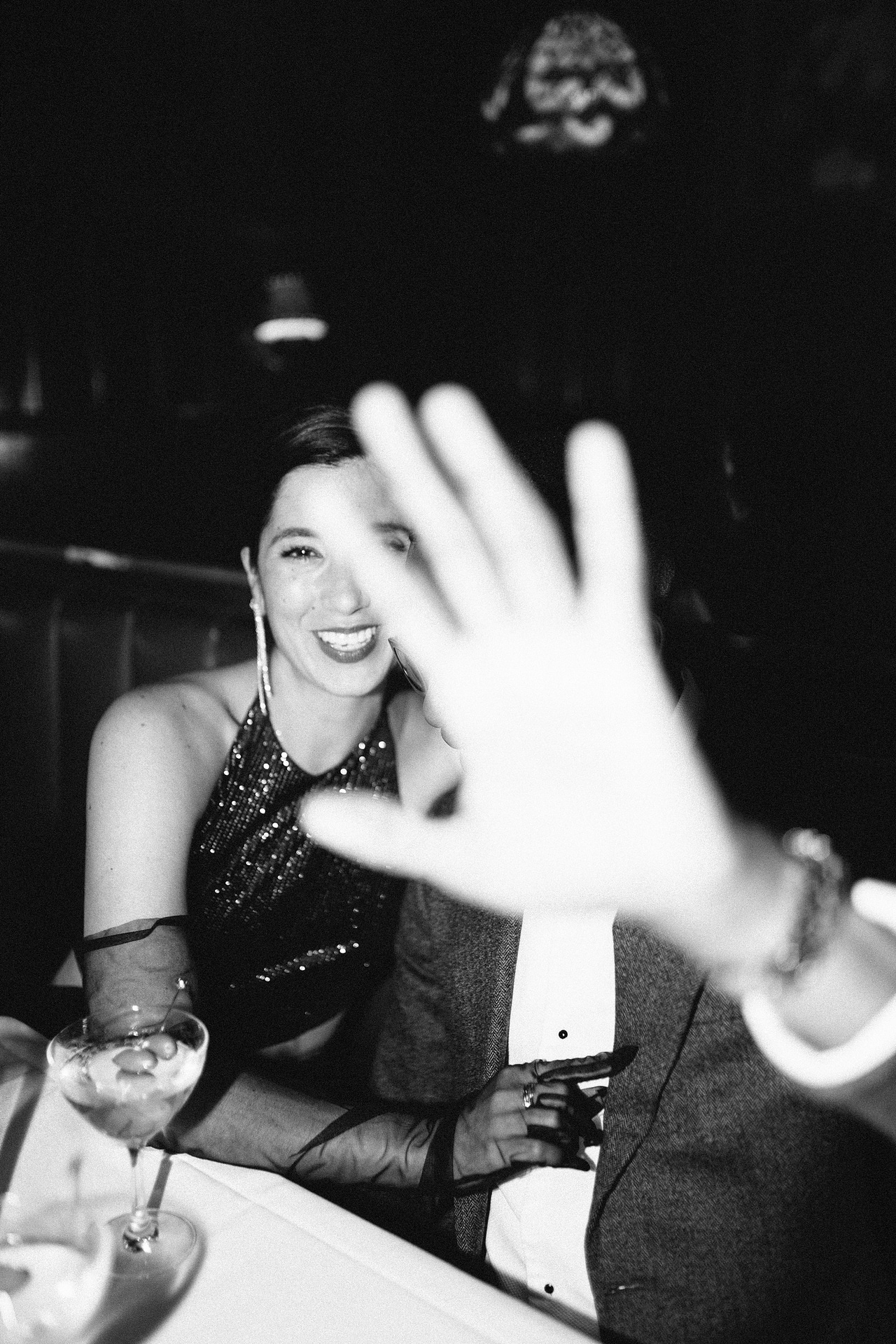 Ingredients:
2 ounces reposado tequila
1 ounce dry vermouth
1/2 ounce olive juice, or olive brine, to taste
1 to 2 dashes orange bitters, to taste
Green olive, for garnish
Steps:
In a mixing glass filled with ice, pour the tequila, dry vermouth, olive juice, and orange bitters
Stir well
Strain into a cocktail glass
Garnish with a single olive on a cocktail pick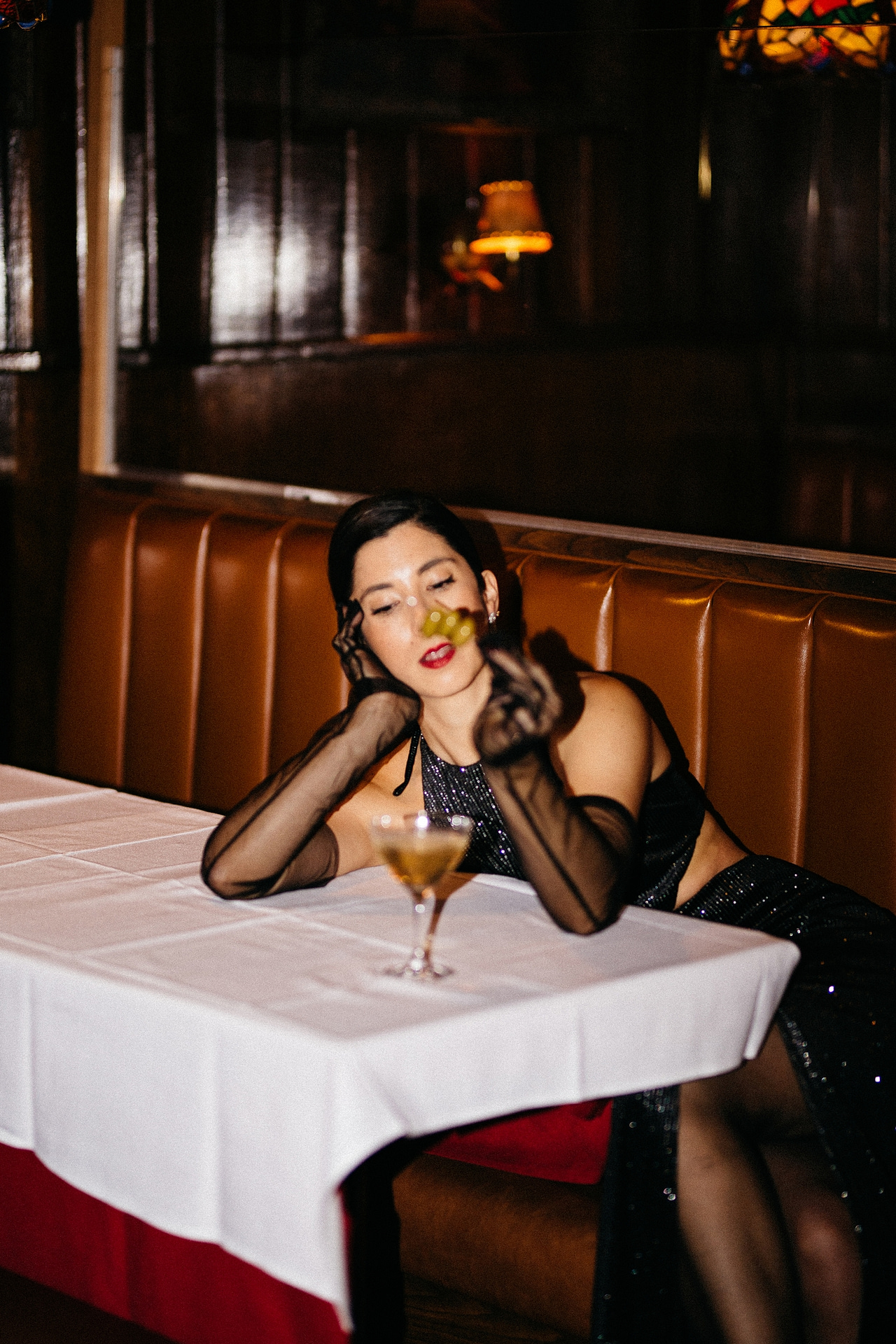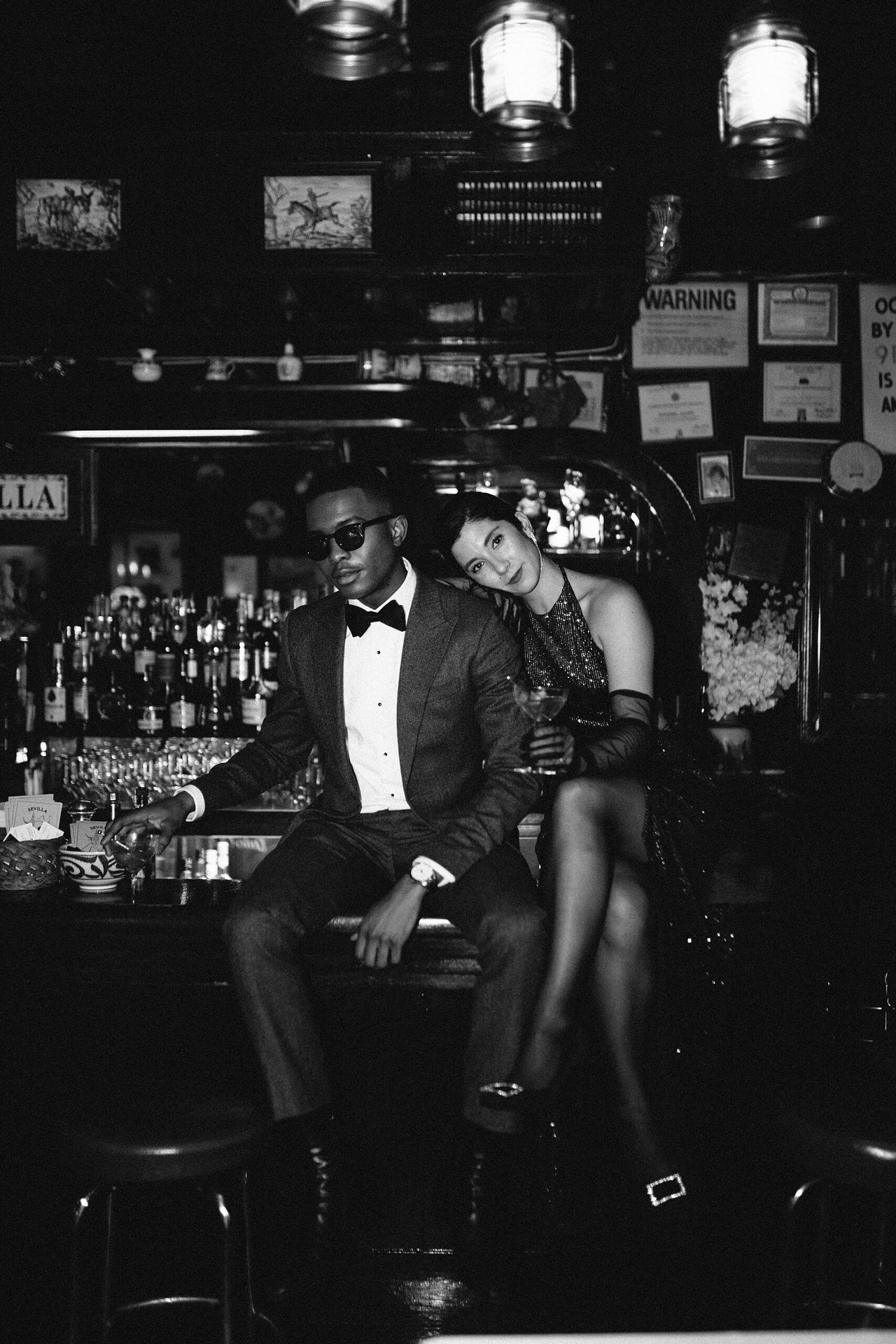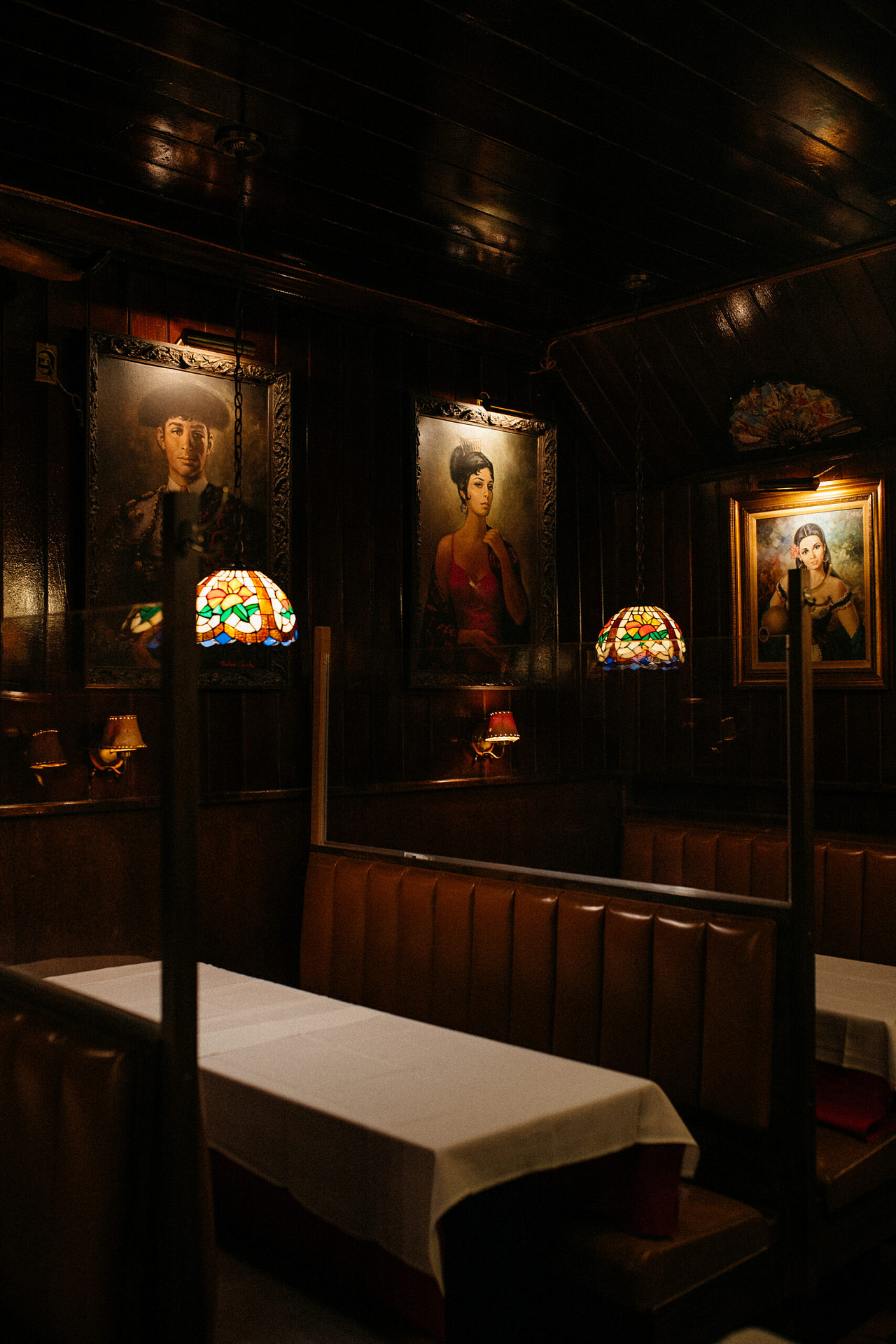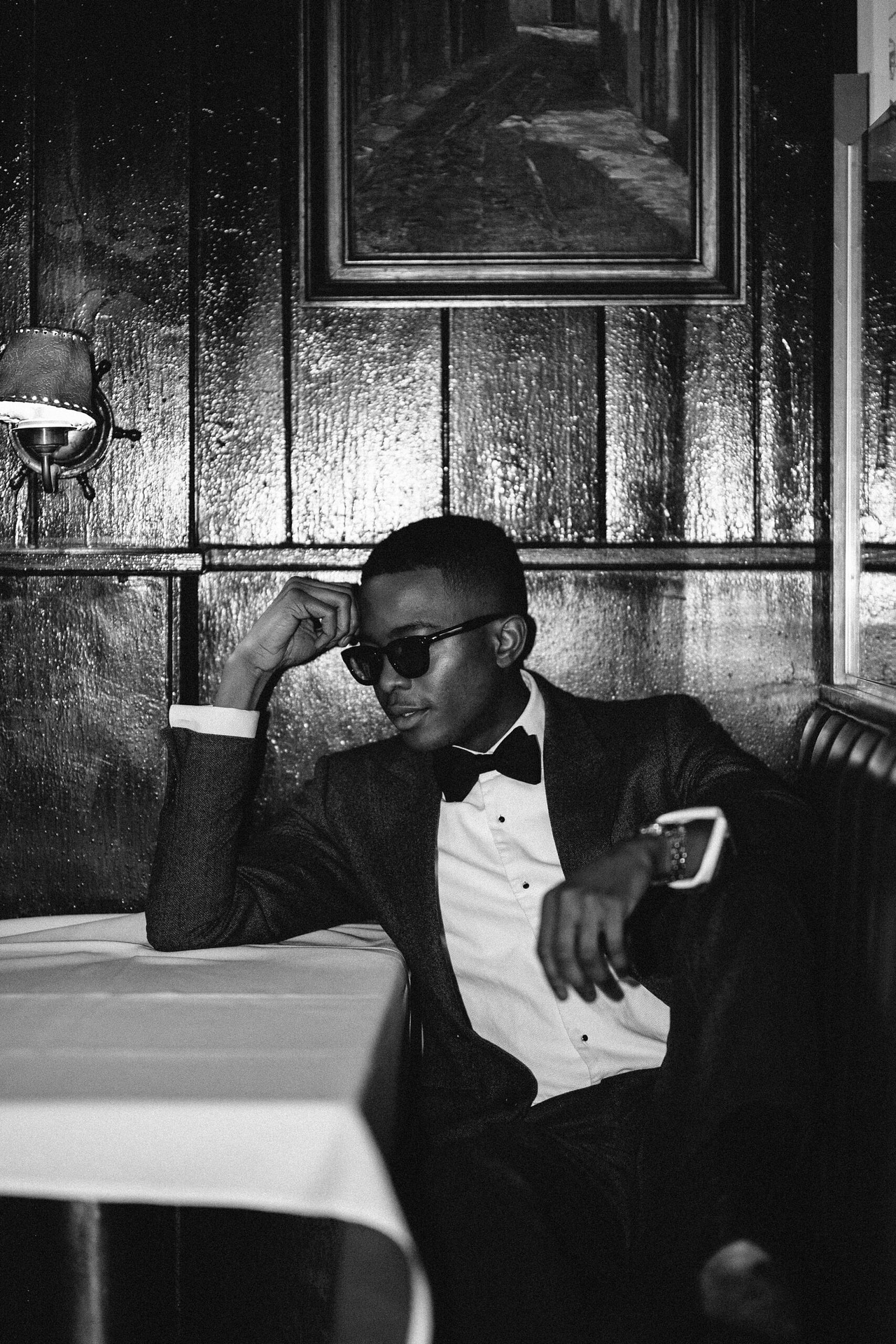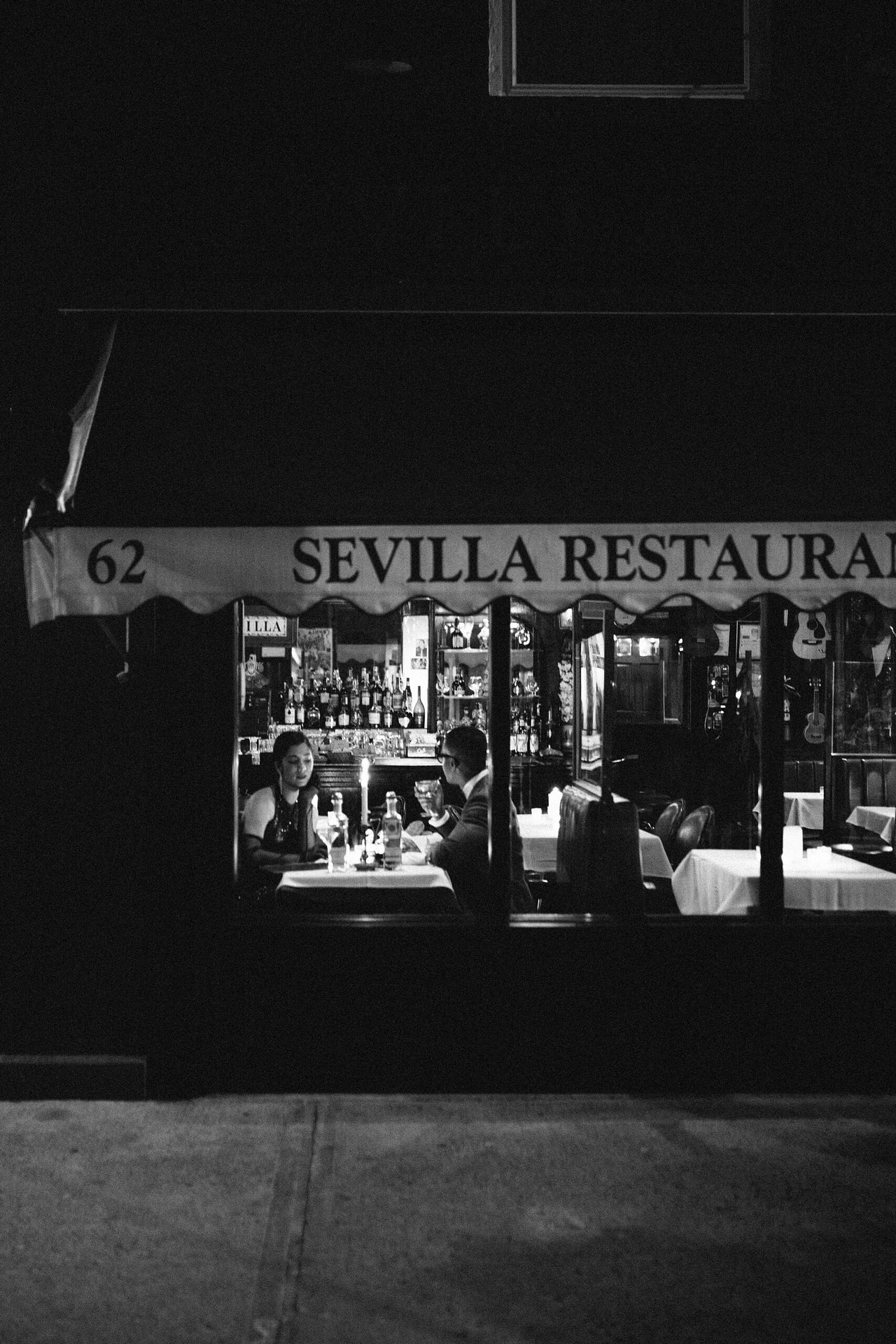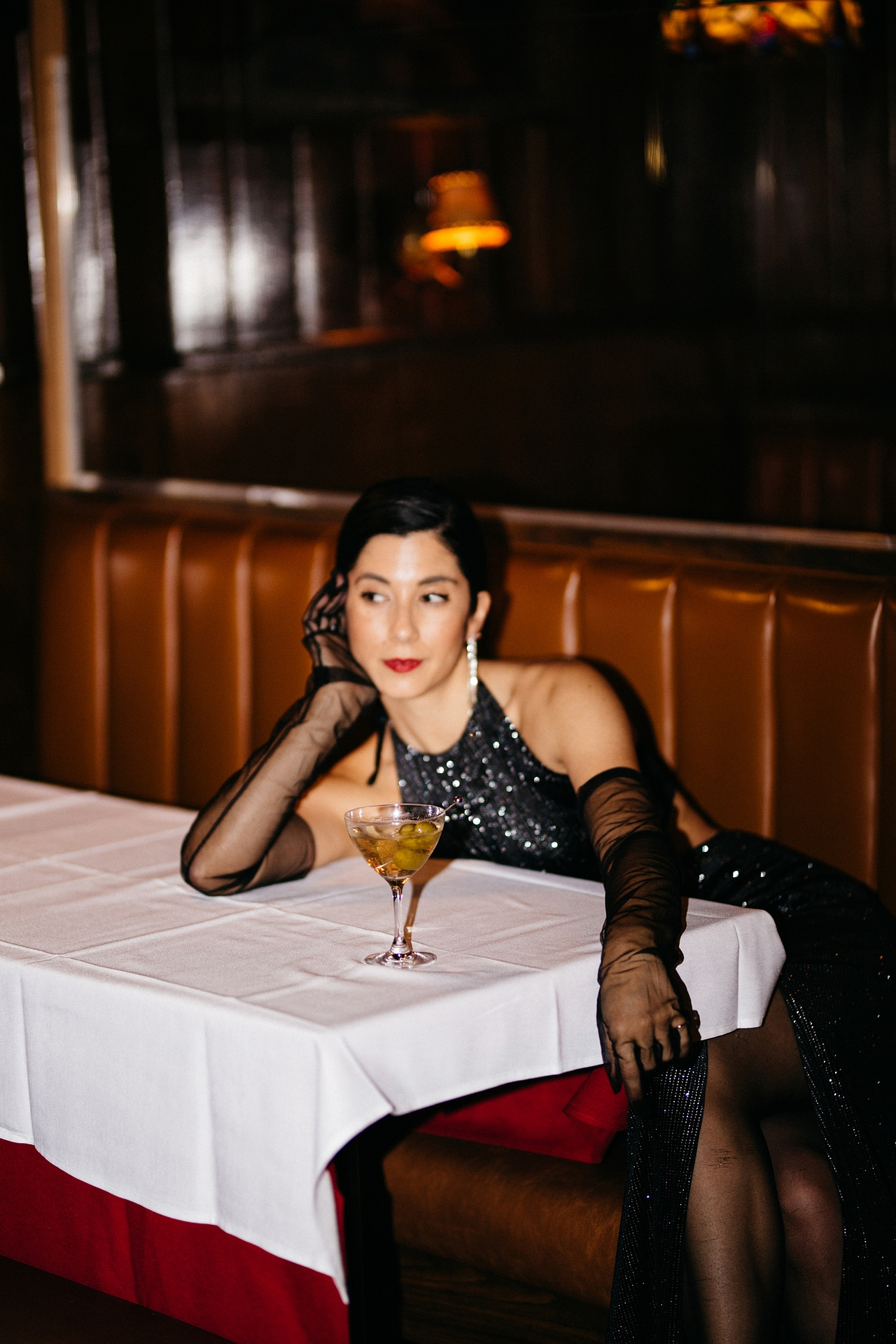 PatBo dress (gifted) // Roger Vivier heels (gifted) // Tulle opera gloves
Photography by Marcus Richardson, featuring Igee Okafor, photographed on location at Sevilla in the West Village