3
minute read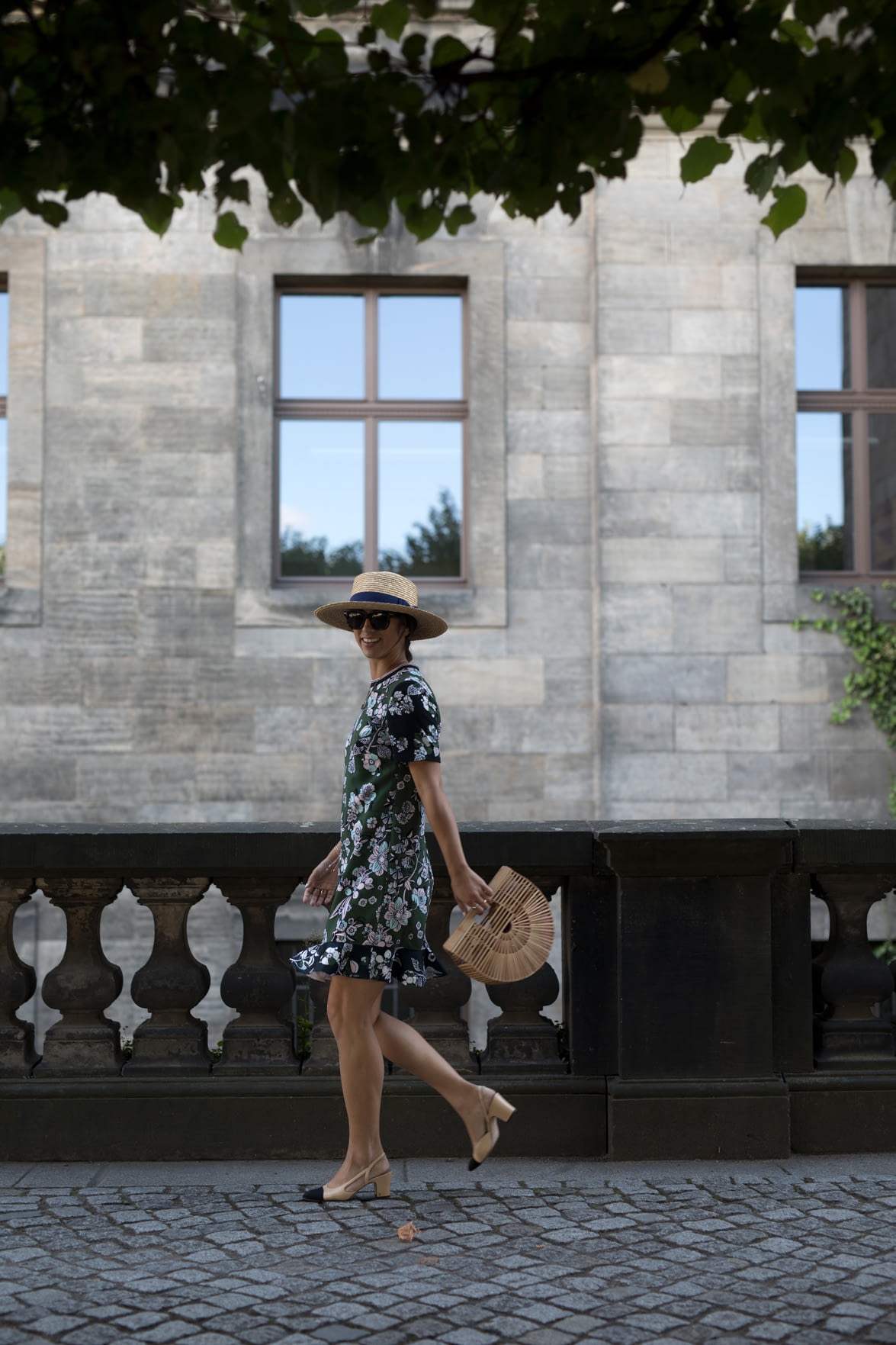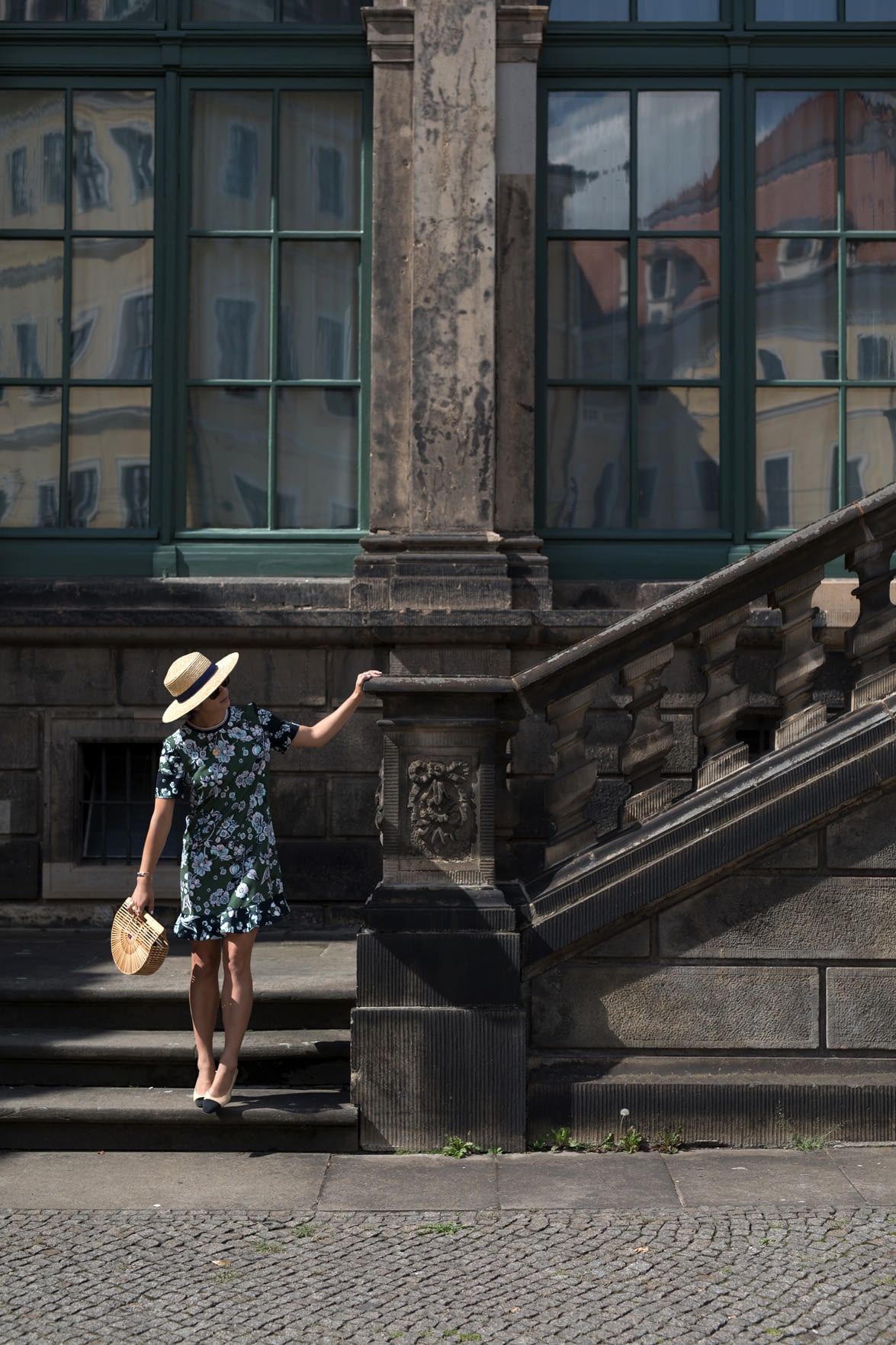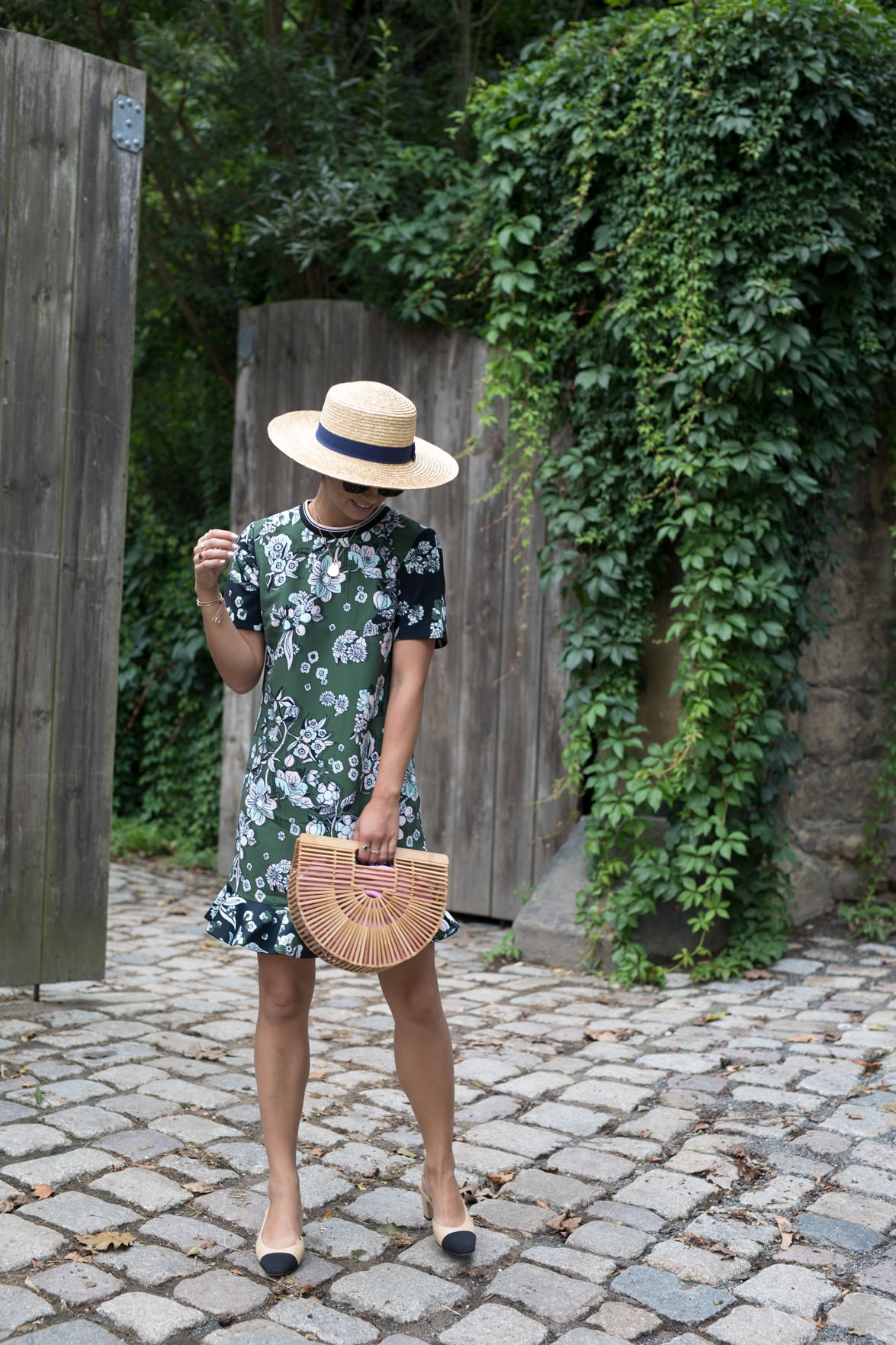 As you may have guessed from Instagram, our little European trip was a whirlwind -- we covered three different countries after all! Of course, this lead to a bit of a packing challenge for me. For starters, I'm already a self-proclaimed overpacker. Yep. You think at this point in my life, I'd be more discerning when it comes to figuring out what goes in my bag and what stays at home, but spoiler: I'm awful at it. I always find a way to ask myself, "Well who knows, maybe I'll need this statement cocktail dress or that obscure pair of heels I almost never wear."
Naturally, this has also lead to some awkward conversations with the airline employees as I'm checking my embarrassingly overweight bag, only to scramble and throw this and that into my already overflowing carry on bag.
Well folks, this time around, I decided to spare myself a headache and a few gray hairs and actually sat down to roughly plan each outfit, given the setting and weather for each location. This may seem overly obvious to many of you, but it made a difference for me when I actually forced myself to plan my "Paris" outfits vs. my "Berlin" outfits. And this dress by Ted Baker from their Colour by Numbers collection, in particular, was the first that came to mind for Dresden, Germany. Granted, I had never been to Dresden before (or many other parts of Germany for that matter!), but after researching a bit, I loved the idea of a floral pattern pop around the regal buildings of Altstad (the old city portion of Dresden). Many of the entrances and grand staircases have this beautiful aged quality to them, slightly overgrown with ivy and moss -- a mash up of city and nature coexisting together. And this heritage-like floral print (like a bedding or china pattern that a German grandmother might have in her home) was just the sartorial nod I was looking for to pay tribute.
We roamed around the winding cobblestone streets, beer in hand (naturally), and this dress was the perfect frock for the day. Comfortable, with a little bit of a swing and ruffle -- and wrinkle resistant (always a plus when you're traveling!). What are your go-to dresses when traveling? Do you ever research a destination and plan your outfit to fit the mood or vibe of a place?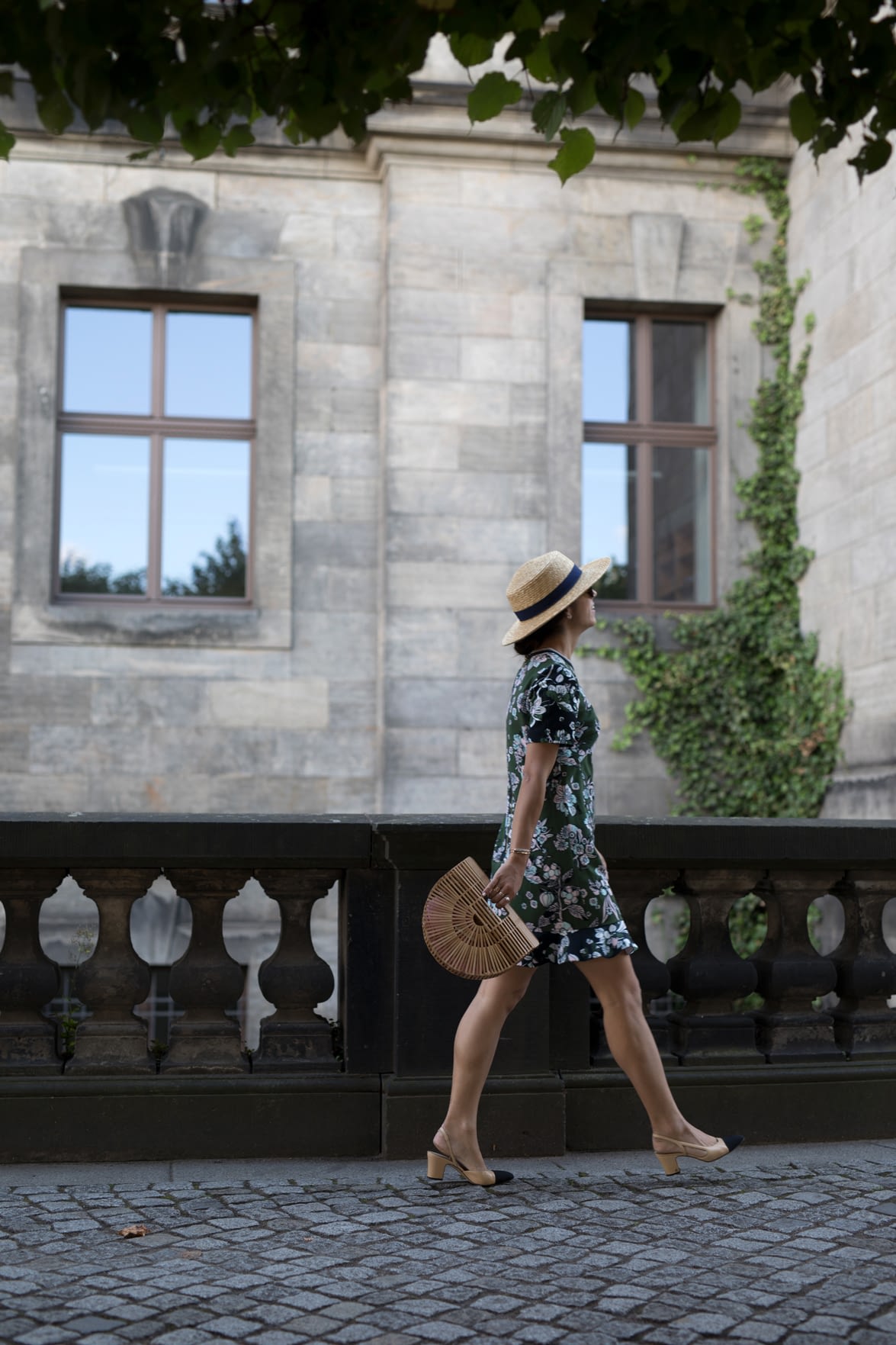 OUTFIT DETAILS: Ted Baker Colour by Numbers dress // Cult Gaia bag // Chanel heels // Marine Layer hat // Celine sunglasses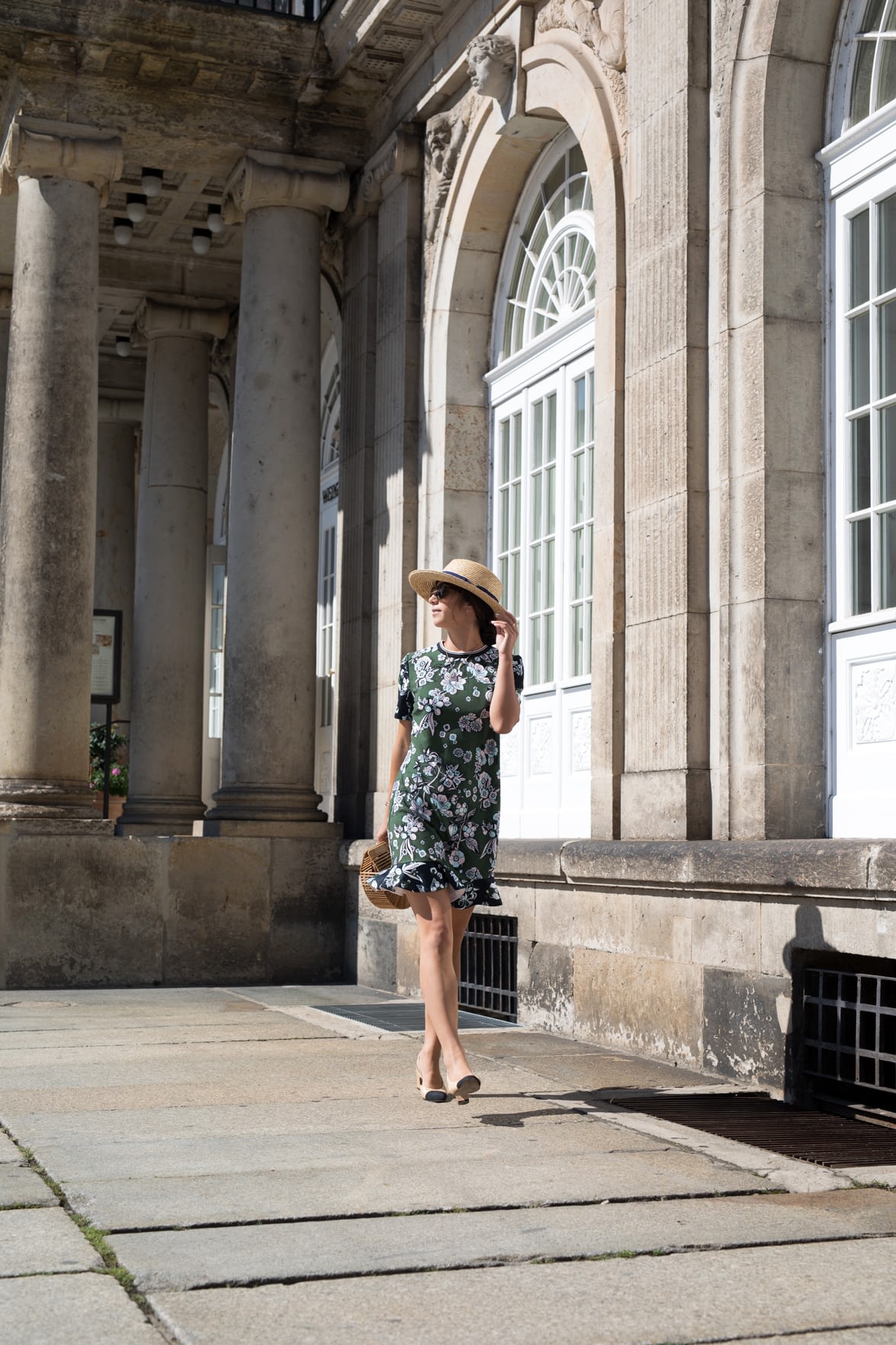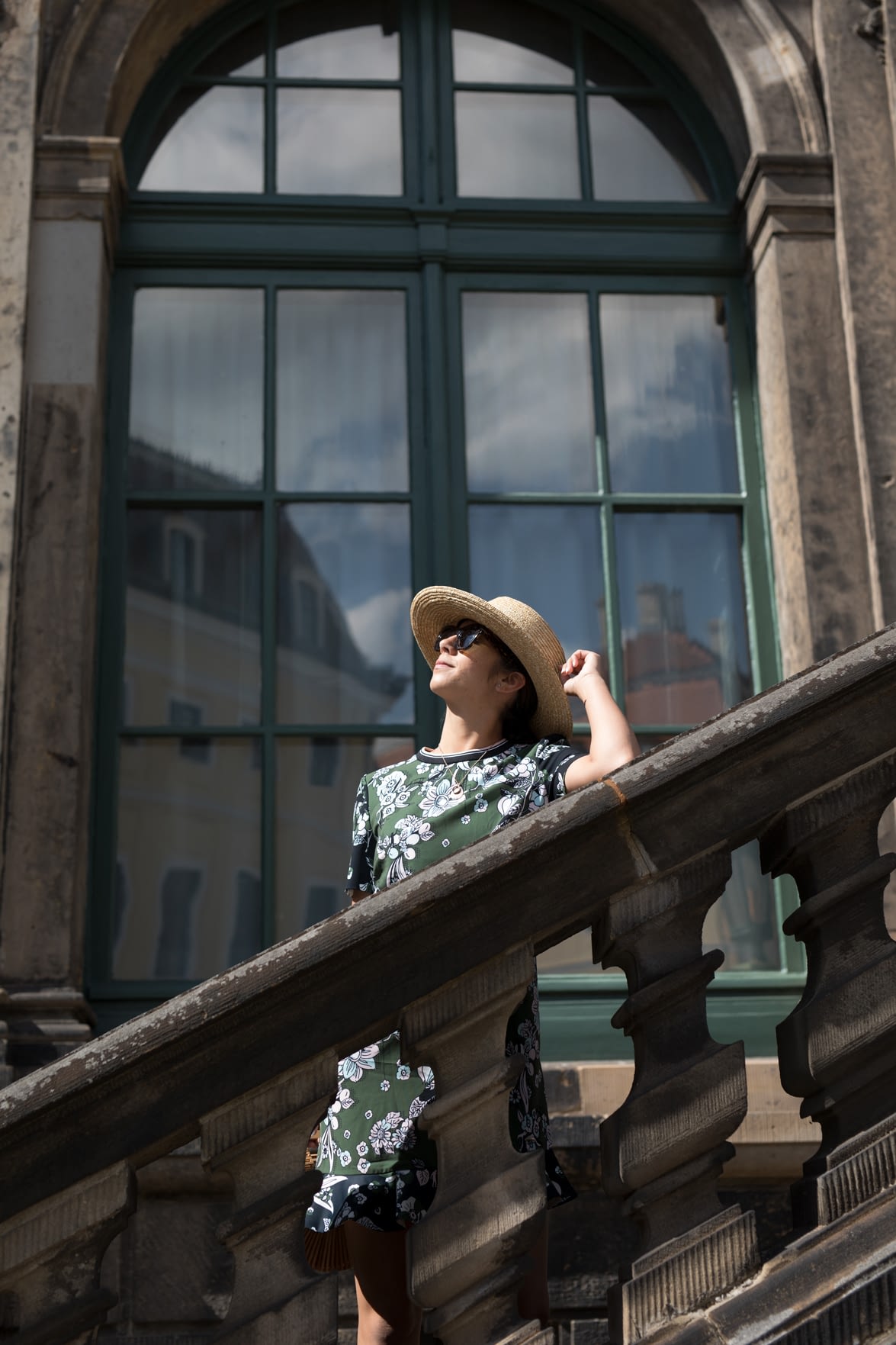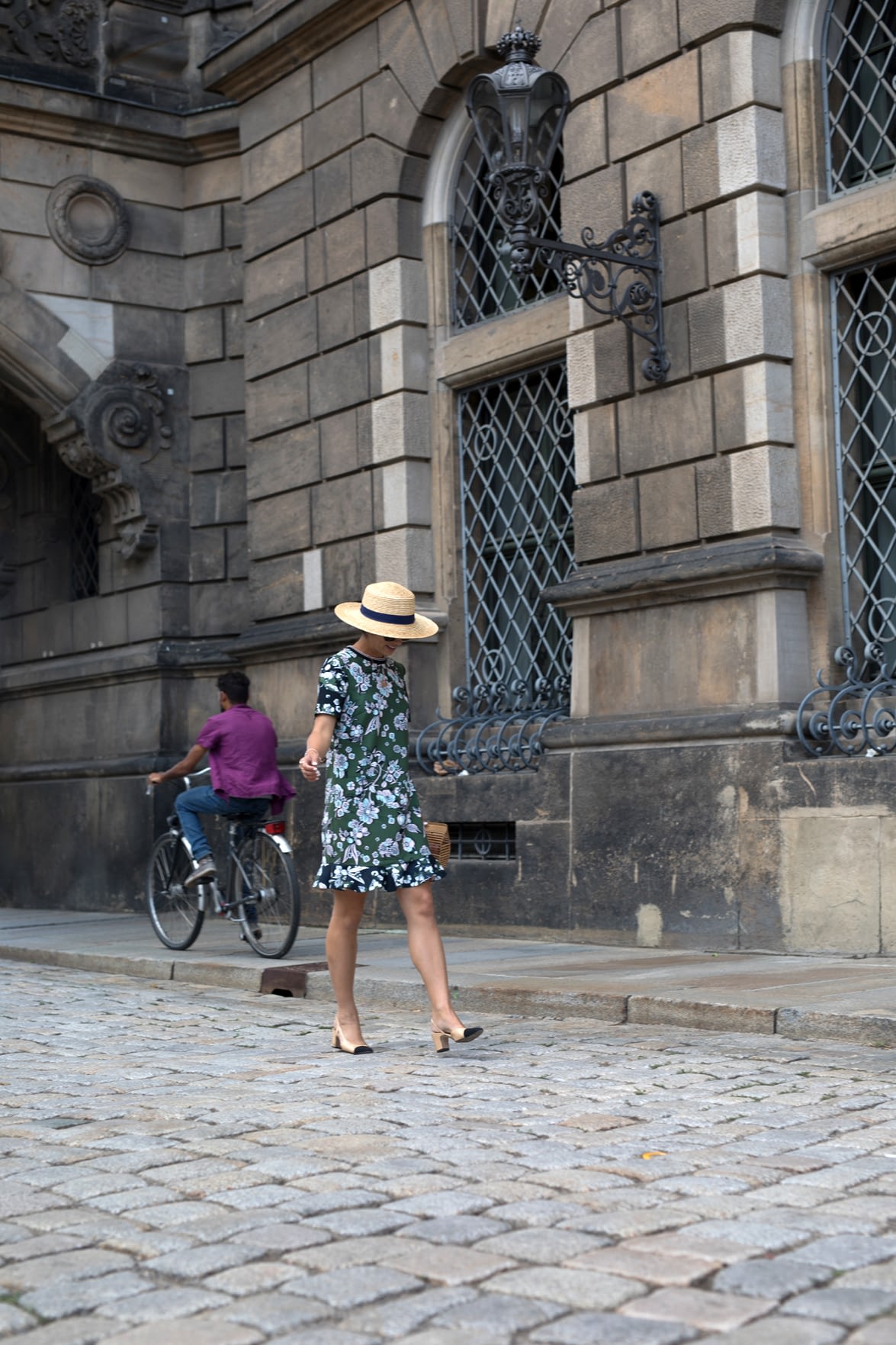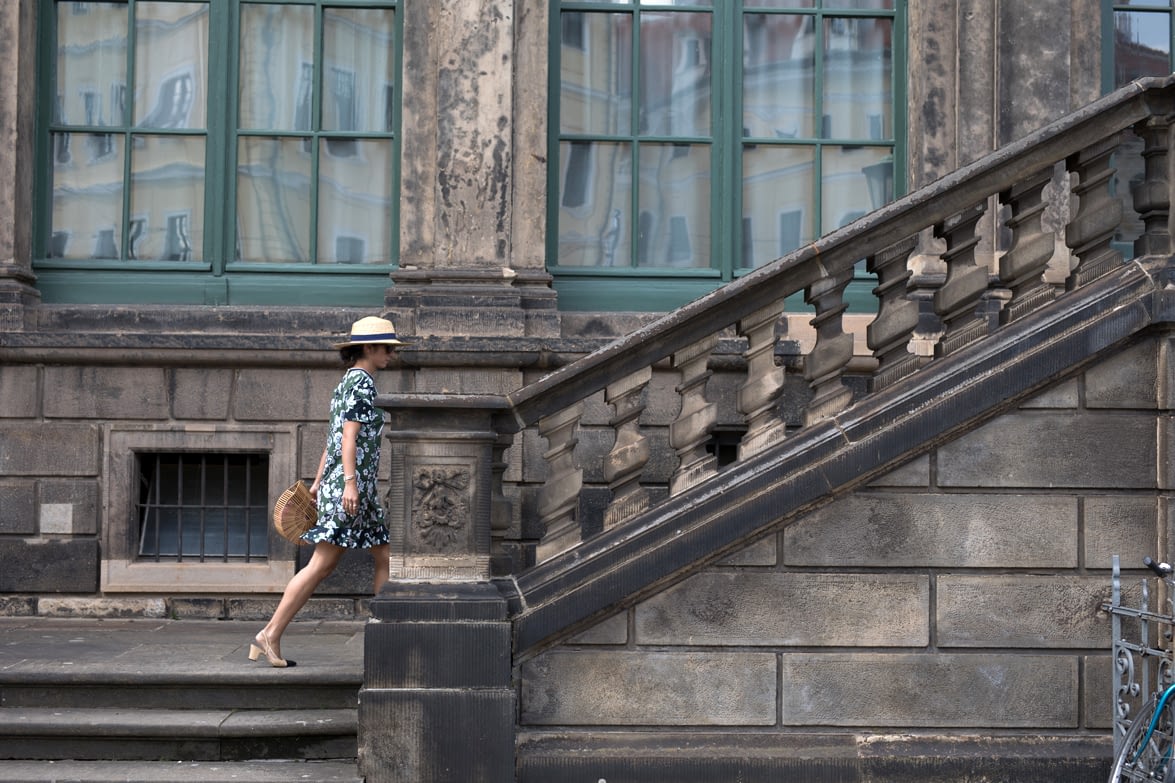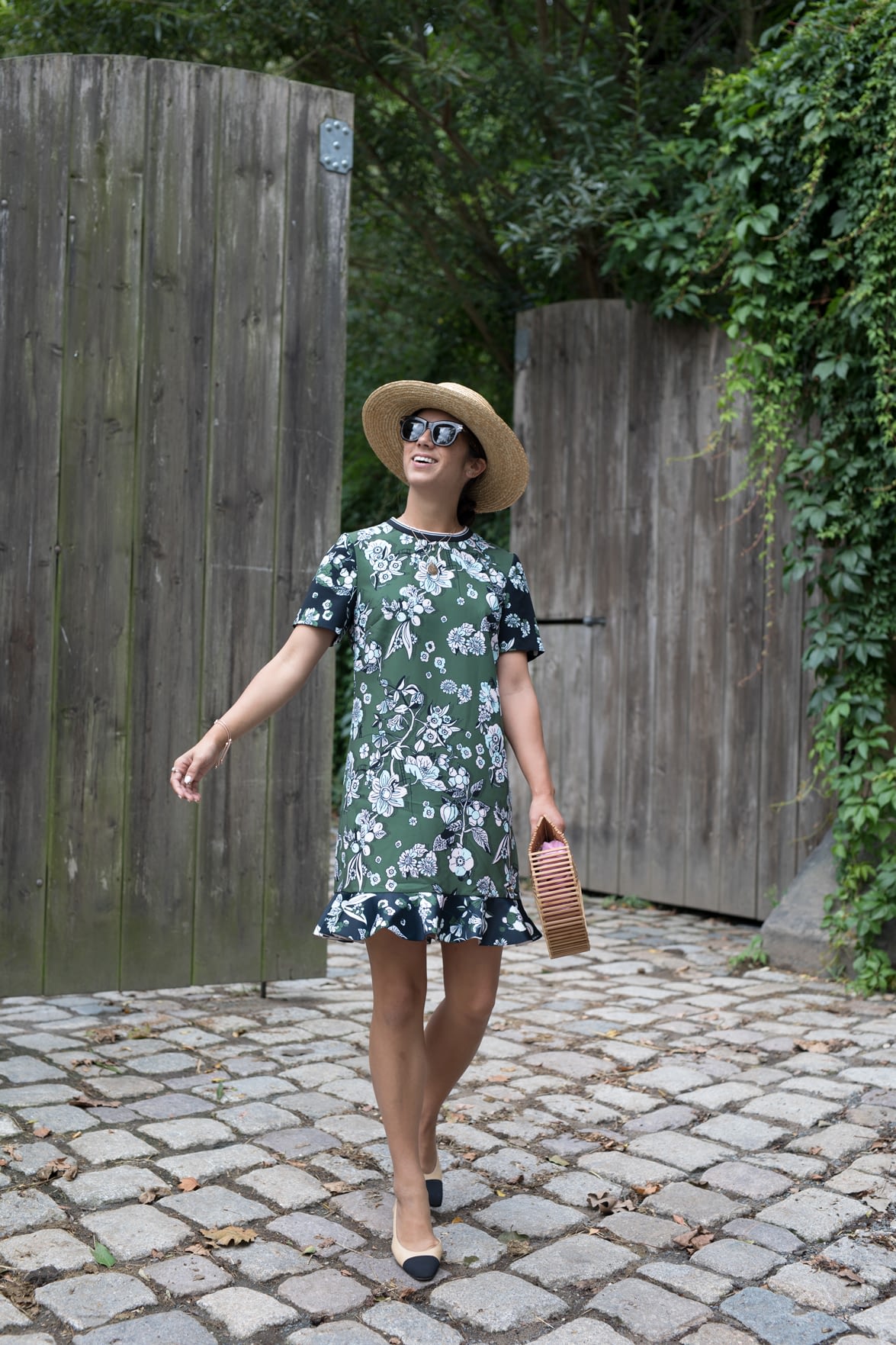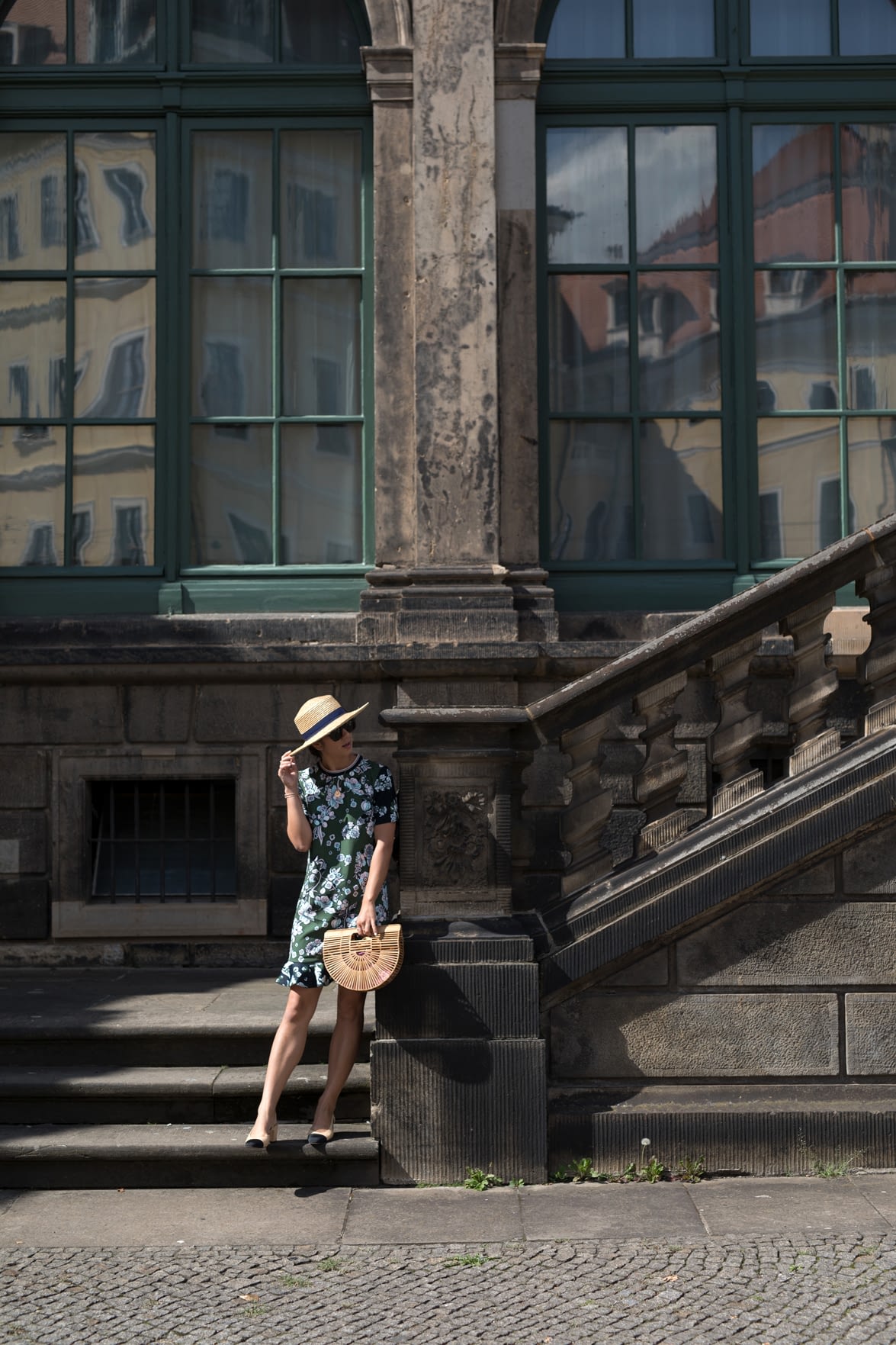 This post was in collaboration with Ted Baker. As always, all opinions and styling are my own. Thank you for supporting all This Time Tomorrow collaborations!