4
minute read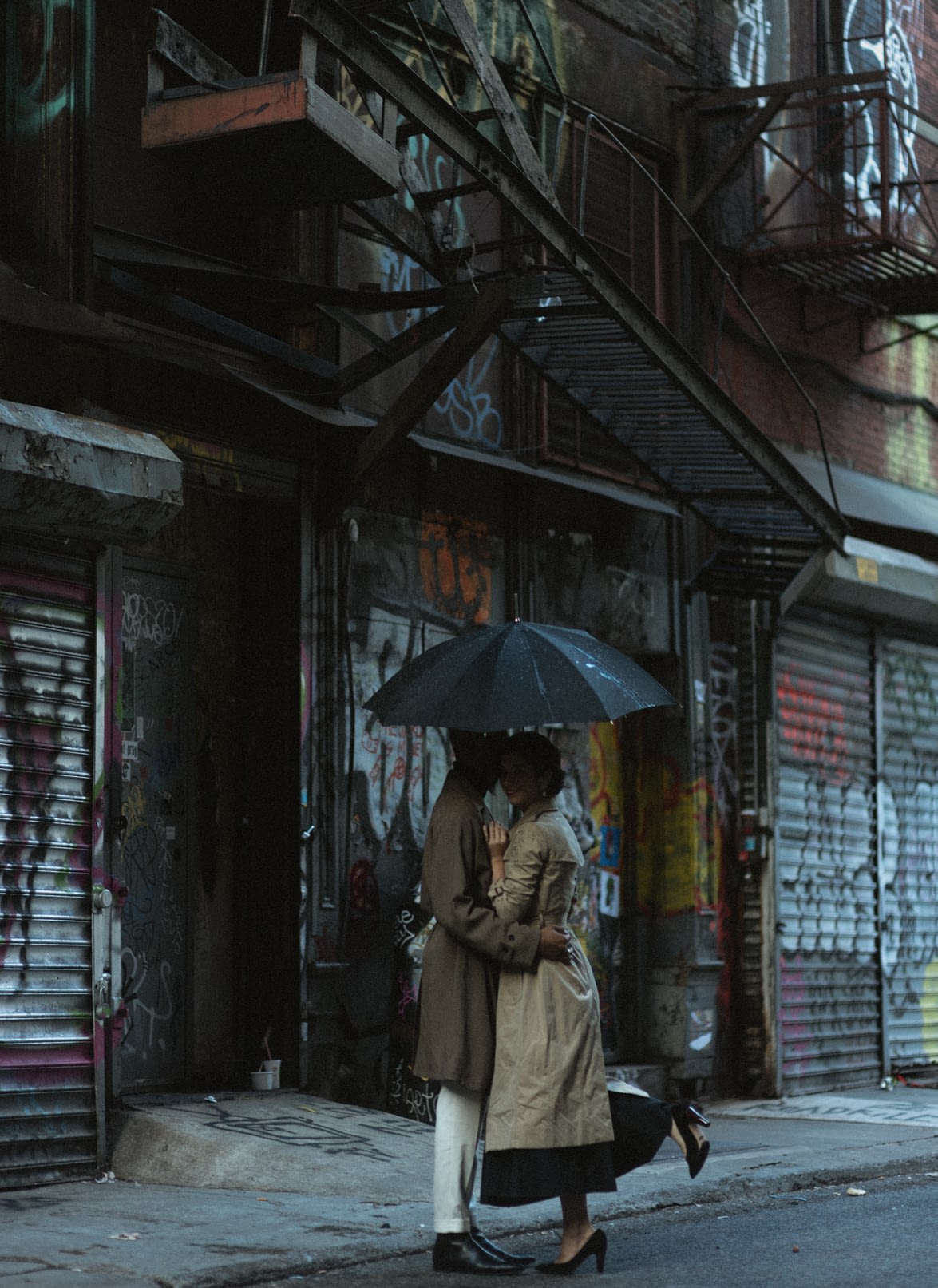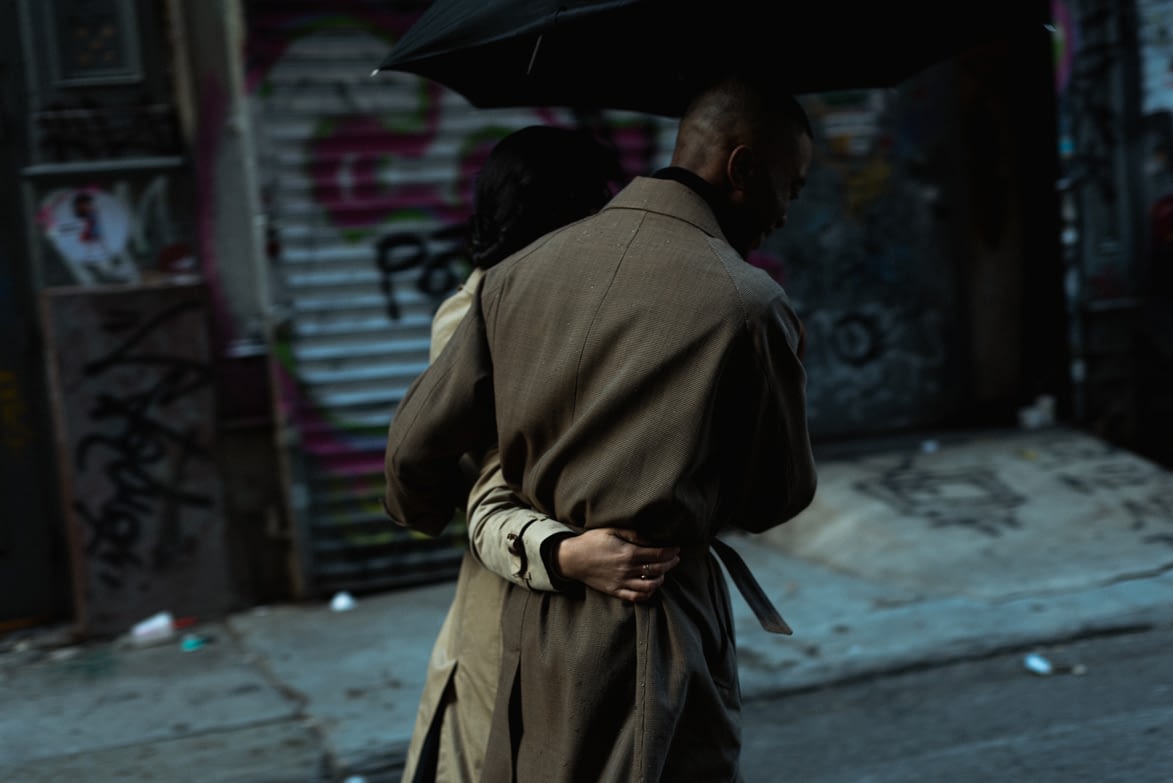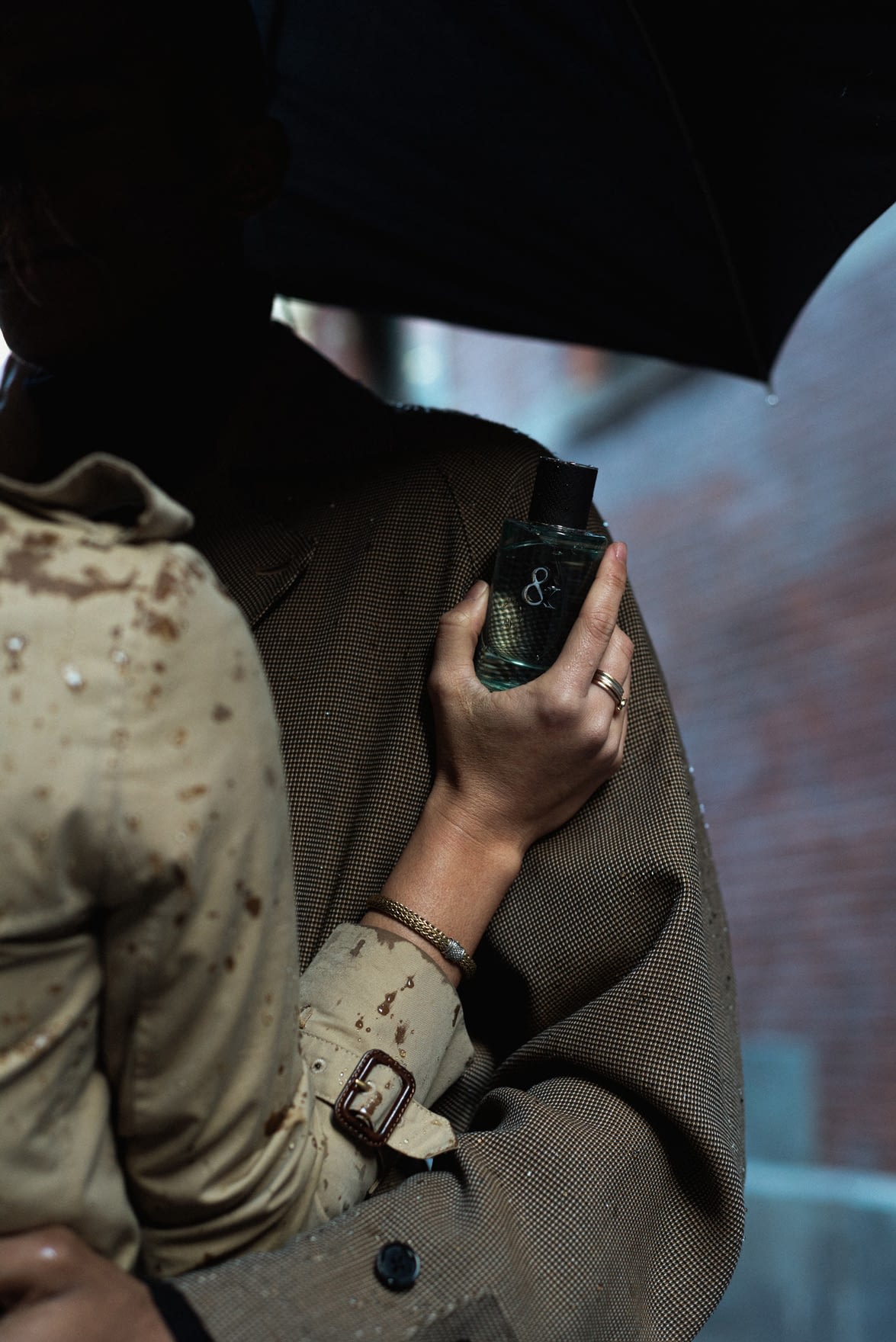 It's no secret. I love a good love story.
And come Valentine's Day, I'm usually already queuing up a few of my go-t0 classic favorites of yesteryear to rewatch with my guy or a group of girlfriends and guy-friends. The gang includes all the usual suspects: Cary Grant. Audrey Hepburn. Humphrey Bogart. Grace Kelly. Fred Astaire. The list goes on.
Naturally, it probably goes without saying at this point, but I adore Audrey Hepburn (as evidenced here, here and here), and while Breakfast at Tiffany's has long since been on my TTT Classics recreation list, I wanted to find a way to pay homage to the final scenes in the rain, when Holly is a far cry from her glamorous-self at the opening credits in front of the Tiffany's windows. She's without her big sunglasses. Her diamond tiara is no where in sight. And her coy smile has faded -- a stripped back version of the New York it-girl of her creation, with Lula Mae peeking through some of the cracked facade. I think we can all relate to the idea of wearing armor at some point in our lives, and Holly, for better or for worse, created a version of herself that protected and insulated her from the world that at times, yes, was out to cage her. I, for one, couldn't blame her either.
As you might have guessed, without fail, I still tear up every time when George Peppard tells Hepurn, "I don't want to put you in a cage, I want to love you!" shortly before handing her the ring he was planning on proposing to her with. Soaked and emotionally overwhelmed, they both run out into that gritty New York alley, looking for poor nameless Cat, before finally embracing each other in the classic Hollywood, "all is right with the world" kiss. Cue the credits.
If you ask me, Holly Golightly is perhaps one of the most fascinating book to film characters, especially considering the wake of women it sent into a frenzy, claiming to be Capote's muse for the now iconic character. Among them included the likes of socialite Gloria Vanderbilt, it-girl Oona O'Neil, writer/actress Carol Grace, model Dorian Leigh and even Capote's sister, Suzy Parker, with many other women lining up after them, so much so, that Capote himself dubbed it the "Holly Golightly Sweepstakes."
Even when it came to casting, Hepburn wasn't the first pick for the role -- with Capote favoring more of a blonde leading actress, like Marilyn Monroe, who ultimately turned down the role. Of course, in hindsight, the classic just wouldn't feel the same without Hepburn's lithe presence on screen, but that's the beauty of rewatching classic movies like this from time to time -- I just love imagining all the different muses and casting decisions that went into the final picture and all the ways it could have turned out somewhat differently. Like a choose your own adventure. What if? What if? What if?
In any event, I've now rambled so I'll cut to the chase: In case you're looking to plan a Valentine's Day movie marathon of your own, I wanted to put together a list of some of my favorite romantic classics.
1. An Affair to Remember (1957): Who doesn't love an unrequited love story that involves a dramatic tryst atop the Empire State Building?
2. How to Catch a Thief (1955): There are too many Grace Kelly classics to choose from, but her Hitchcock roles were always my favorite.
3. Philadelphia Story (1940): When Katharine Hepburn has a lineup of devilishly handsome suitors -- antics are sure to follow. Plus, her wardrobe in this film is to die for!
4. Casablanca (1942): If you haven't watched this Bogart classic yet, please put it on your list! The script alone is full of many classic lines, most of which you'll instantly recognize even if you're unfamiliar with the plot.
5. West Side Story (1961): Romeo and Juliet take the streets of 1960s New York -- instead of rivaling families, it's race tensions that separate the two gangs. It's hard not to dance and cry along with this one. The remake, starring Ansel Elgort is coming out next year so I highly recommend seeing this one before hand!
6. An American in Paris (1951): Inspired by George Gershwin's 1928 orchestral composition, this is another musical that's sure to induce some uncontrollable singing and dancing.
What are some of your favorite romantic classics? Would love to hear!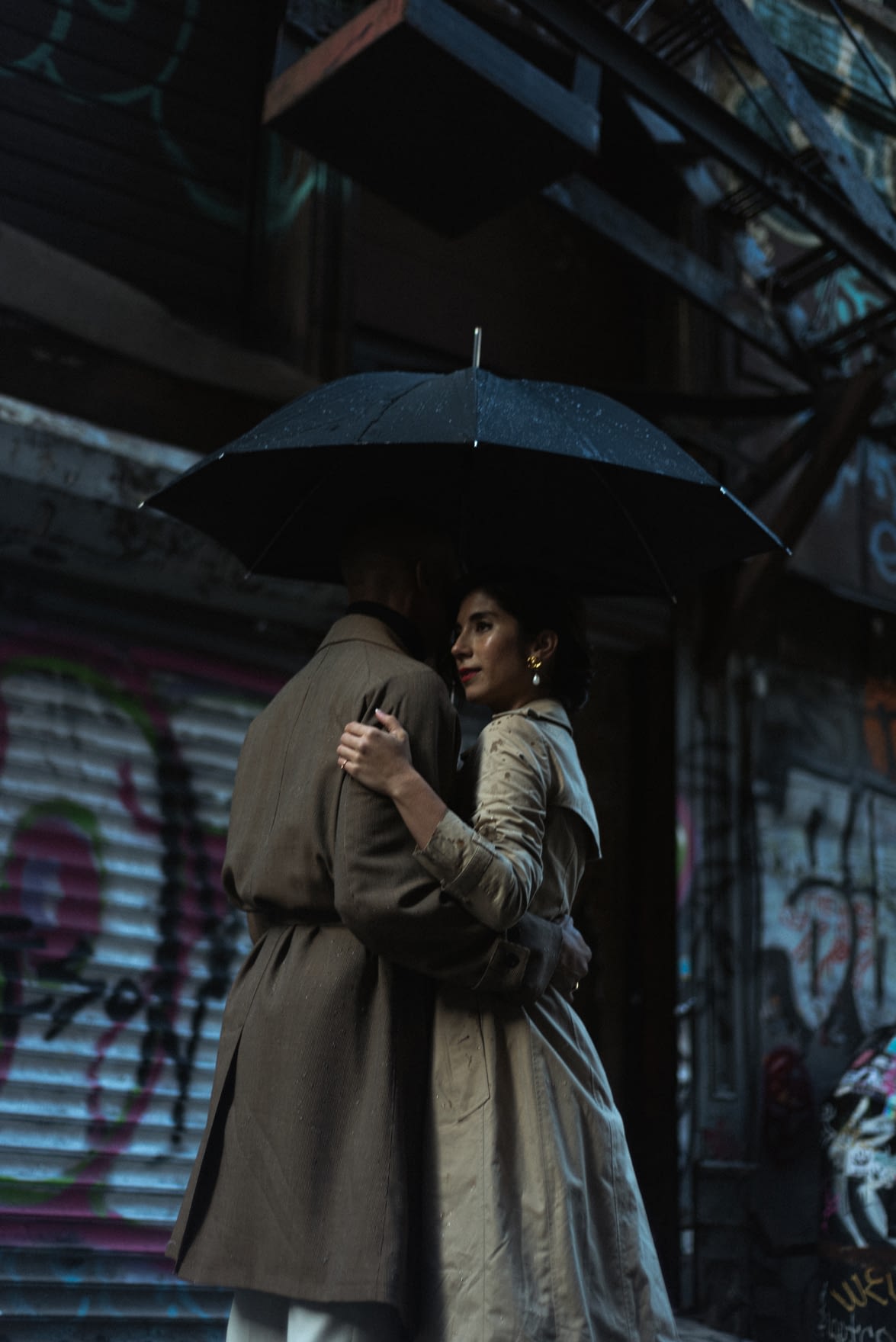 OUTFIT DETAILS: Burberry trench coat // Vintage Chanel earrings // Sarah Flint heels (gifted) // Roksanda Ilincic dress (rented)