2
minute read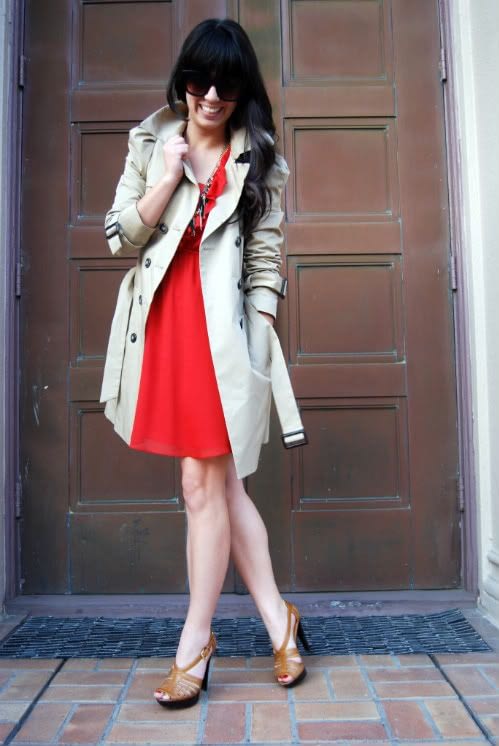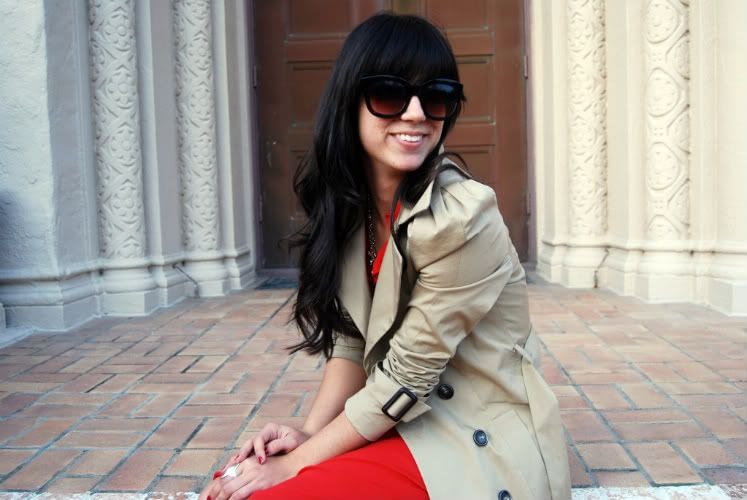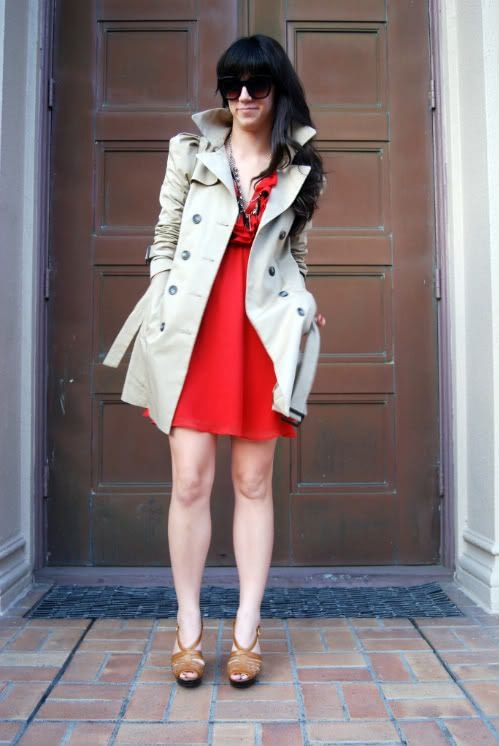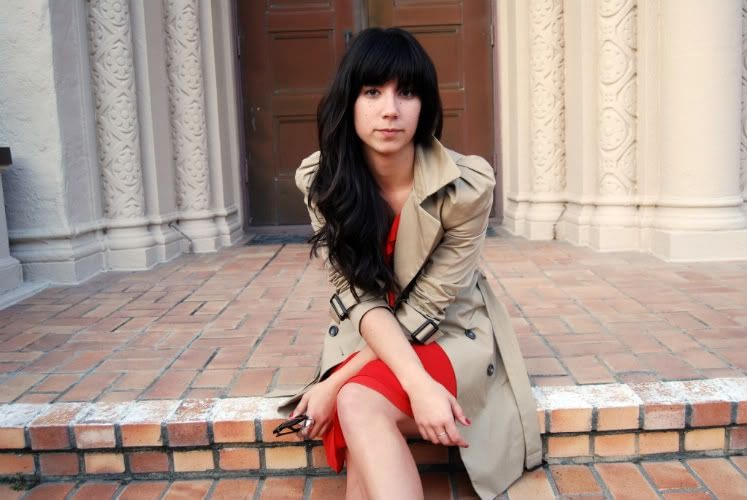 There's something about the color of this dress that induces the phrase: "Oh, it feels like spring today." Warm cherry tomato red, which admittedly I don't wear very often, but whenever I do, I feel like I should wear it everyday, all the time. Live in it, even.
As for other matters, thanks for all the San Francisco apartment tips! I really, truly appreciate all your help. I'm still on the hunt, but the neighborhood suggestions help tremendously. I'm no stranger to the SF area, but don't have a good grasp of the "vibe" so to speak of different parts. Instead, I tend to just be sold on the first cute photo of bay windows I see on Craigslist. Probably not the most practical criteria, but hey, I've always wanted bay windows.
So in other words, keep the suggestions coming! Oh, and happy spring, albeit, a bit belated.
Trench: Ruched shoulders trench coat, Zara
Dress: Cherry tomato red ruffled dress, Old Navy
Shoes: Platform heels, Michael Kors
Sunglasses: Tortoise shell sunnies, Fred Flare