5
minute read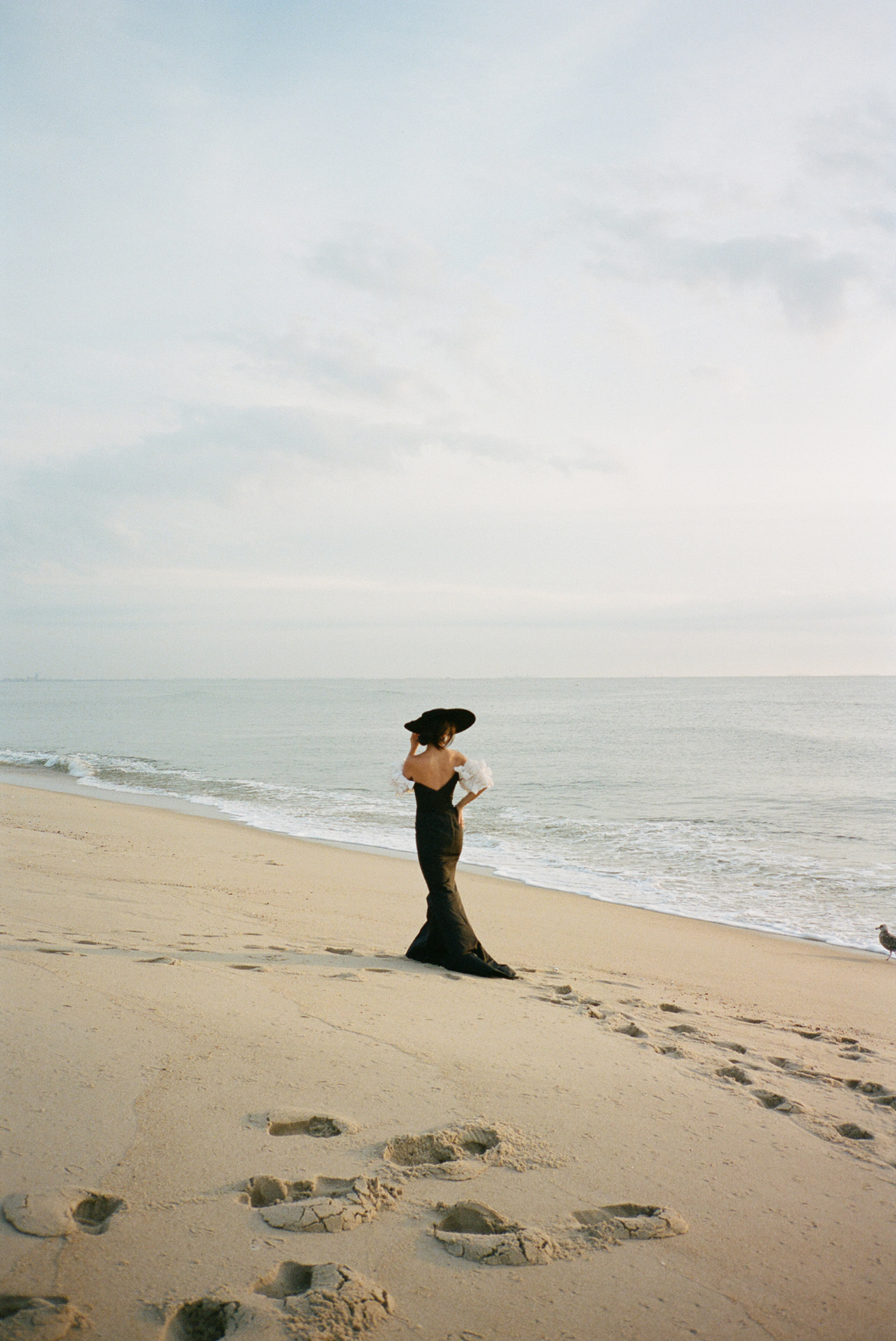 OUTFIT DETAILS: Alexia Maria gown (borrowed) // Erdem hat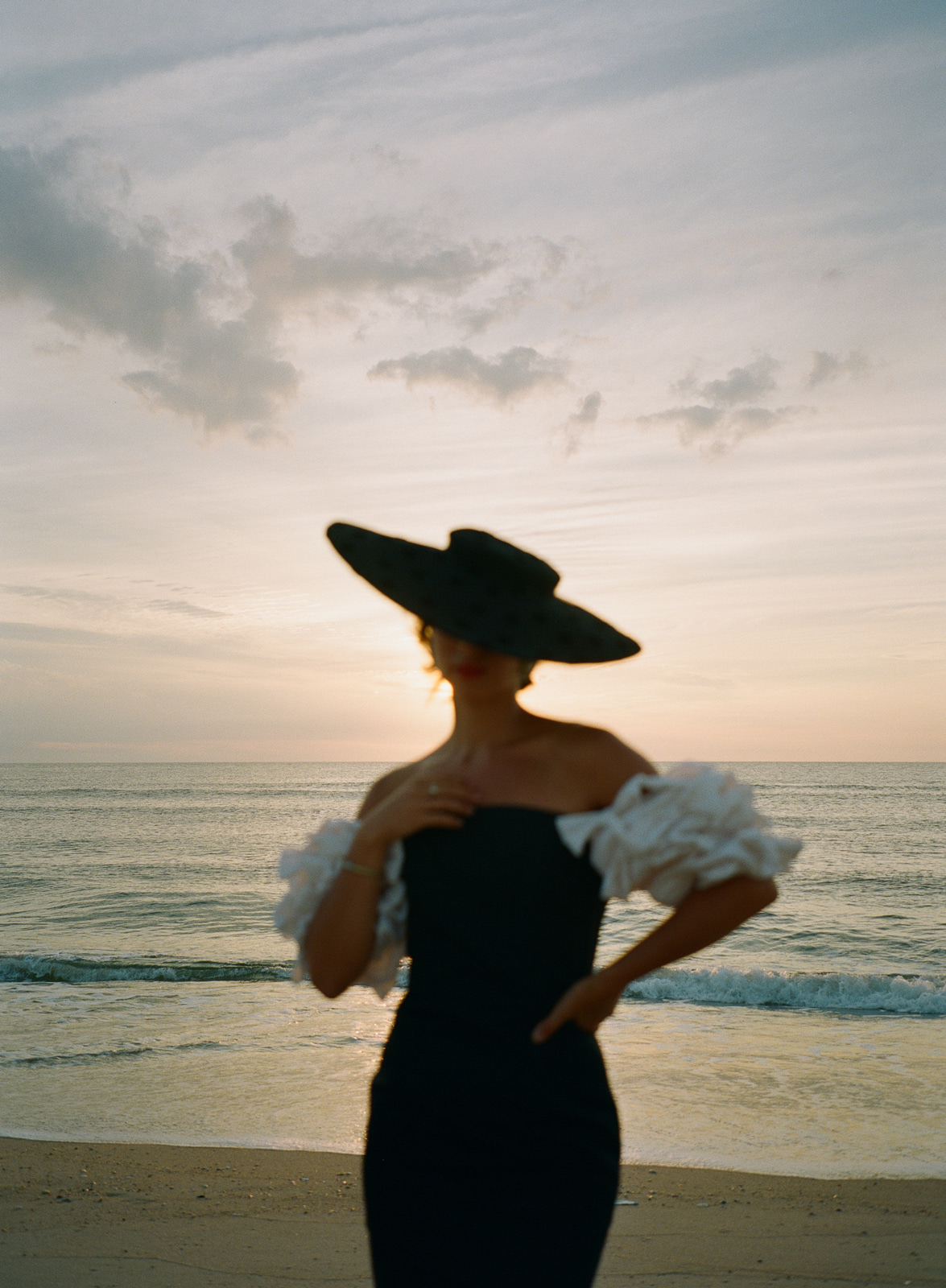 Can we still fall in love this summer?
Earlier this year, during my daily quarantine walks around the West Village, I noticed a particular handwritten note repeated on construction scaffolding and boarded up windows of restaurants. Penned by street artist 7 Souls Deep, it begged the same question each time: "Can we still fall in love this summer?" And every time I spotted it, I couldn't help but smile under my mask.
So now, here at the tail end of summer, I've been reflecting on this question a lot more these days. You don't need me to tell you, 2020 has proven to be a true force to be reckoned with but through it all, perhaps it's brought some good along the way, too. Perhaps it's brought some hope. Perhaps it's brought some love back into our lives -- or perhaps it's made us rediscover the love that was already there. Today, I wanted to share a handful of things I've fallen in love with this summer -- some for the first time. Some for the millionth. All of them important reminders that this summer was certainly different, but no less special. My hope is that you feel similarly.
ONE // NYC: If you happened to read my post last week in defense of New York's ability to bounce back after all this, you may have sensed I feel strongly about the subject. Truthfully, having quarantined here in the city for the entire duration of lockdown, I've seen New York through a lot of different stages, some harder and more painful to watch than others. And despite everything -- dismal headlines, quiet streets and boarded up windows -- I was constantly amazed by the strength of this city and the people who call her home. It's a resilience I didn't think I would ever witness first hand and it's made me realize that while I love Broadway and restaurants and Yankees games, there's a heart to this city that I appreciate far more.
TWO // My boyfriend: I'll admit it -- I read many posts that warned about the potential dangers and hazards of quarantining for this long with a significant other. The fights. The delegation of chores. Annoying habits that grate on your nerves. And while Ty and I had already lived together for over a year before quarantine started, I was maybe somewhat nervous that lockdown would throw us into an imbalanced orbit with each other. Simply put, I was wrong. I suppose I now finally understand what people mean when they say "When you know, you know" because things just feel easy with Ty in the best way possible. We ground each other in all the ways I think we need to ground each other and we also push each other in all the ways we need encouragement to fly. Despite this year being incredibly hard, Ty has been a solid foundation of love and I feel extremely thankful for him.
THREE // The evolution of my creativity: I'm starting to feel myself shift creatively speaking. I don't think I'm alone when I admit how controlled I've felt (and still feel) when it comes to social media. I spend far more hours than I would like to admit on my phone, often feeling drained by the constant need to "share" in order to "game" the system so my posts would be "seen." Compounded by the fact my business hinges on performance metrics, there's a lot of pressure (self-imposed mainly) to "keep up with the Jones" so to speak. At some point during quarantine, I realized I don't thrive in that kind of pressure cooker. I touched on this disillusionment in my post here about feeling defeated and thankfully, I'm feeling much more in tune with and excited about how to move forward with the type of content creation I enjoy making, namely long-format essay writing and intentional editorial style photography. I understand neither is in high demand on social (attention spans are short after all!) but for the first time, I'm actually quite OK with that. Those of you who enjoy my storytelling -- I'm truly excited to have you here and I hope we can continue to inspire each other.
FOUR // Getting older and slowing down: I also don't think I'm alone when I say this -- I've enjoyed the slower pace of quarantine. Initially, when so much of New York came to a screeching halt back in March, I quickly realized how much I actually needed a dramatic change in pace. This isn't to say I was happy about the circumstances of a pandemic and subsequent lockdown, but it highlighted just how burned out I was feeling leading up to that point. I was traveling, domestically and internationally pretty much every month, with multiple evening events during the week and early call times for shoots -- all of which was leaving me drained and constantly feeling like I had to sprint from one thing to the next. I couldn't catch my breath. Quarantine forced me to slow down and really evaluate where, how and with whom I wanted to spend my time -- a lesson I think I've also been able to embrace more as I'm getting comfortable in my mid-30s. The more I understand what makes me tick and truly happy, the less I feel the need to fit into a version of myself that I've either outgrown or perhaps never fit into in the first place.
FIVE // My family: One thing is for certain -- after all of this passes and a vaccine is in place -- I will be booking multiple trips back home to see my parents and sister. I'll never take family visits for granted again because they're certainly not guaranteed.
Now tell me, what have you fallen in love with this summer? Or perhaps fallen back in love with?