3
minute read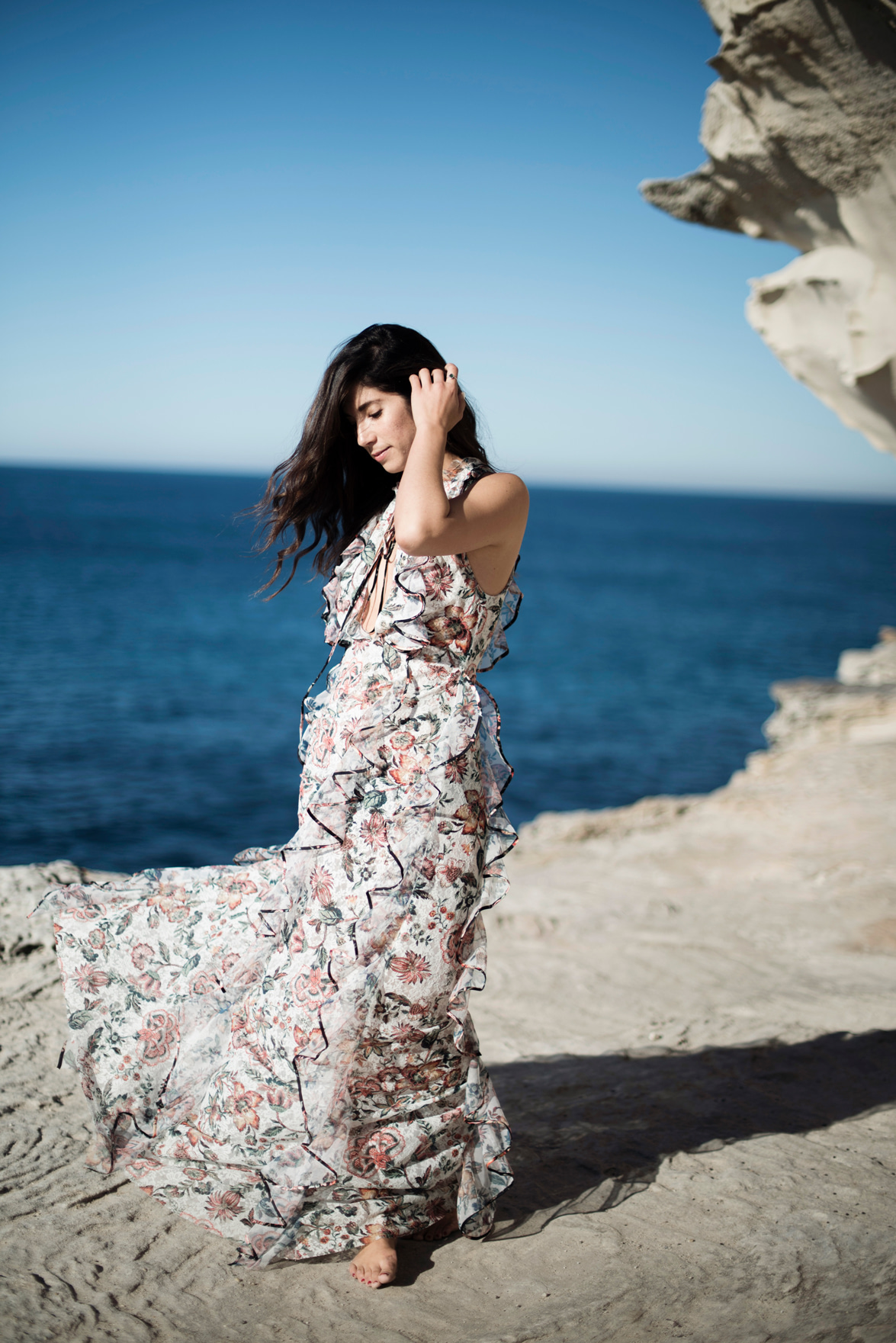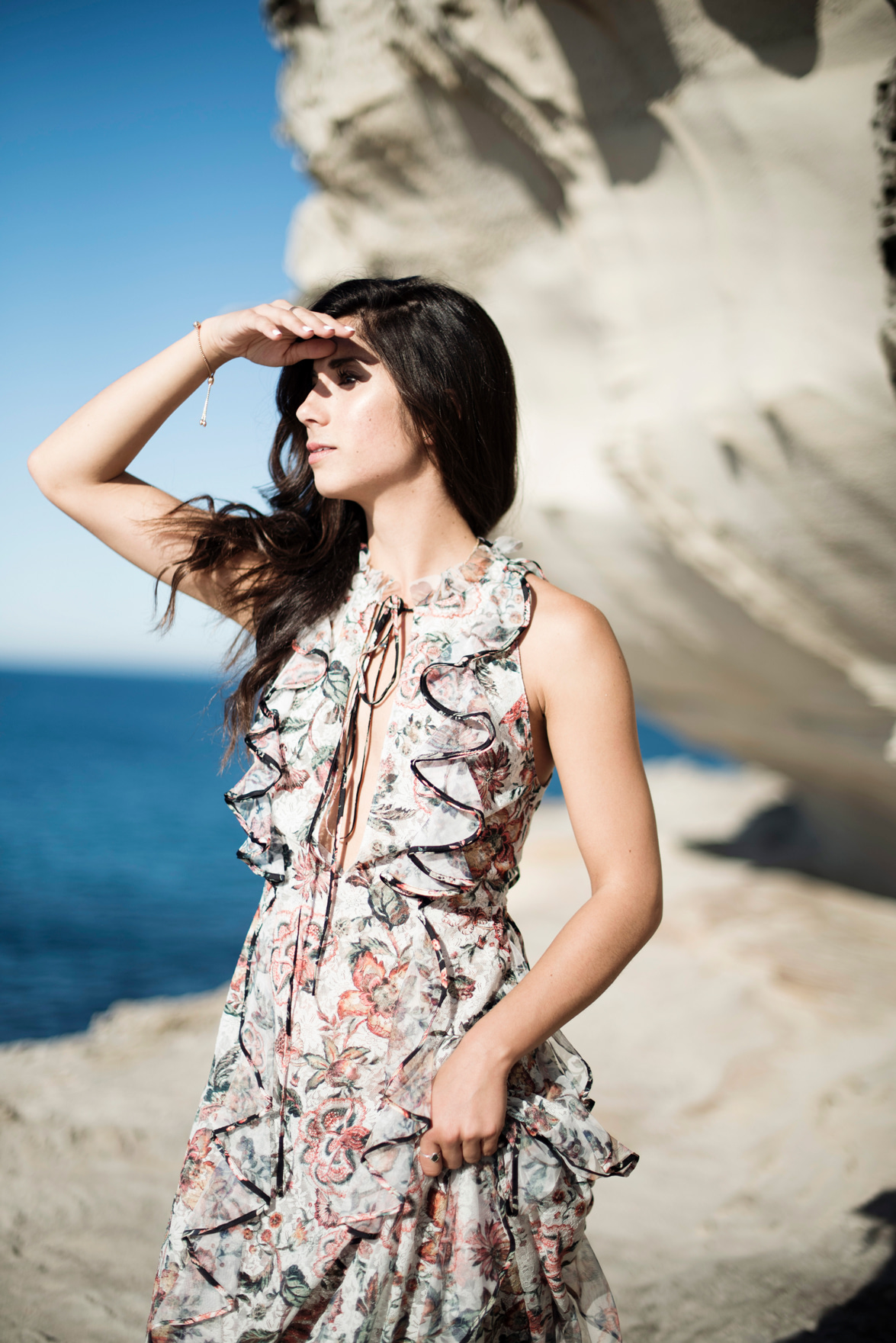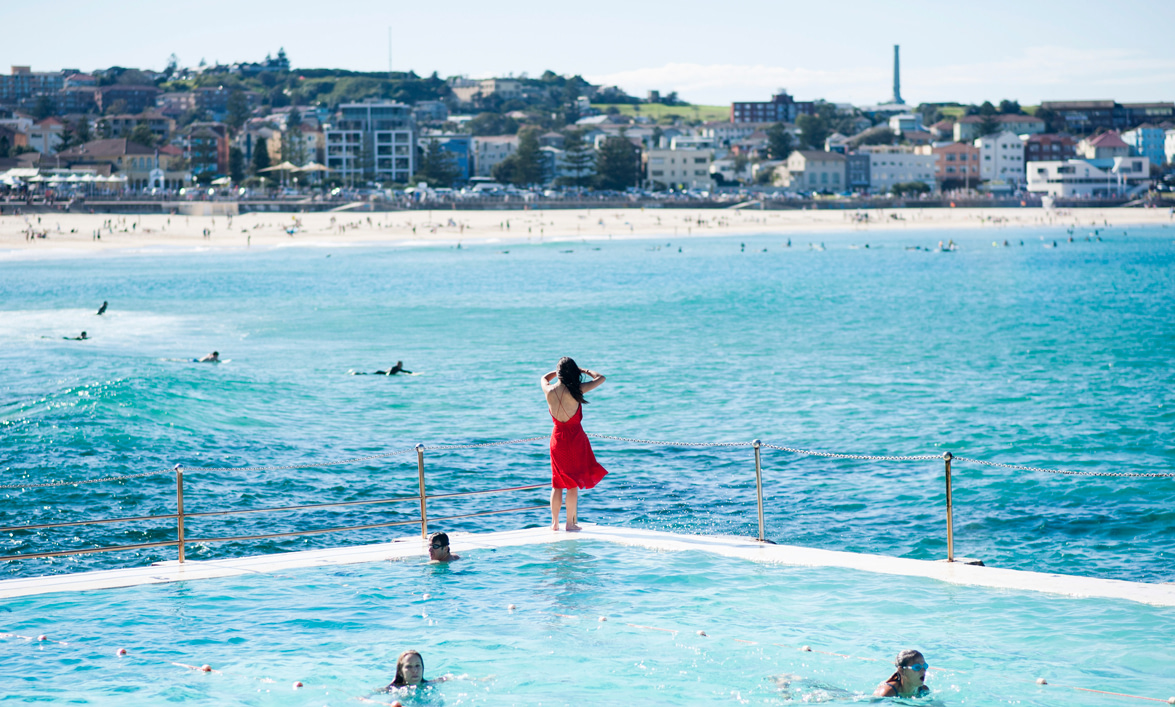 Do you ever have moments when you return back to a place that you've been to once before, perhaps on a trip that make you pause? A feeling of familiarity or déjà vu, as if it's hard to distinguish that particular trip from the trip before? I visited Bondi Beach years ago, on a trip to New Zealand that was bookended by a hop over to Sydney. While that trip was short lived (only a handful of days really), I remember visiting Iceberg's at Bondi Beach and falling in love with that afternoon. Normally a bustling spot for lunch, we happened to luck out, with little to no crowd, the whole restaurant practically to ourselves. We ordered oysters and wine and took in a spectacular view overlooking where the infamous lap pool meets with the ocean, wave crashing down below. I marked it in my memory as a spot I'd love to return to someday, to sit in the sun and feel the mist of the restless ocean on my face.
Fast forward years later, and my good friend Angie and I were spending our last day in Sydney at Bondi Beach before hopping to Coffs Harbour; a lazy, sunny afternoon to ourselves at Icebergs. We were visiting in May (technically the end of fall for Australia) but it was an unseasonably warm day -- perfect for catching up with friends over a glass (or in our case, a bottle) of wine and it immediately brought me back to my first visit to Bondi. A sweet reminder of an afternoon that had long come and passed, but it felt so vivid still -- like how a word feels when it's practically on the tip of your tongue. There, but not quite.
While we didn't have much time at Bondi this time around, I was so happy to sit in the sun there again, and who knows, perhaps I'll be back, years from now, half reliving this memory with a new one.
Hope you all enjoy these photos as much as we loved taking them! Enjoy!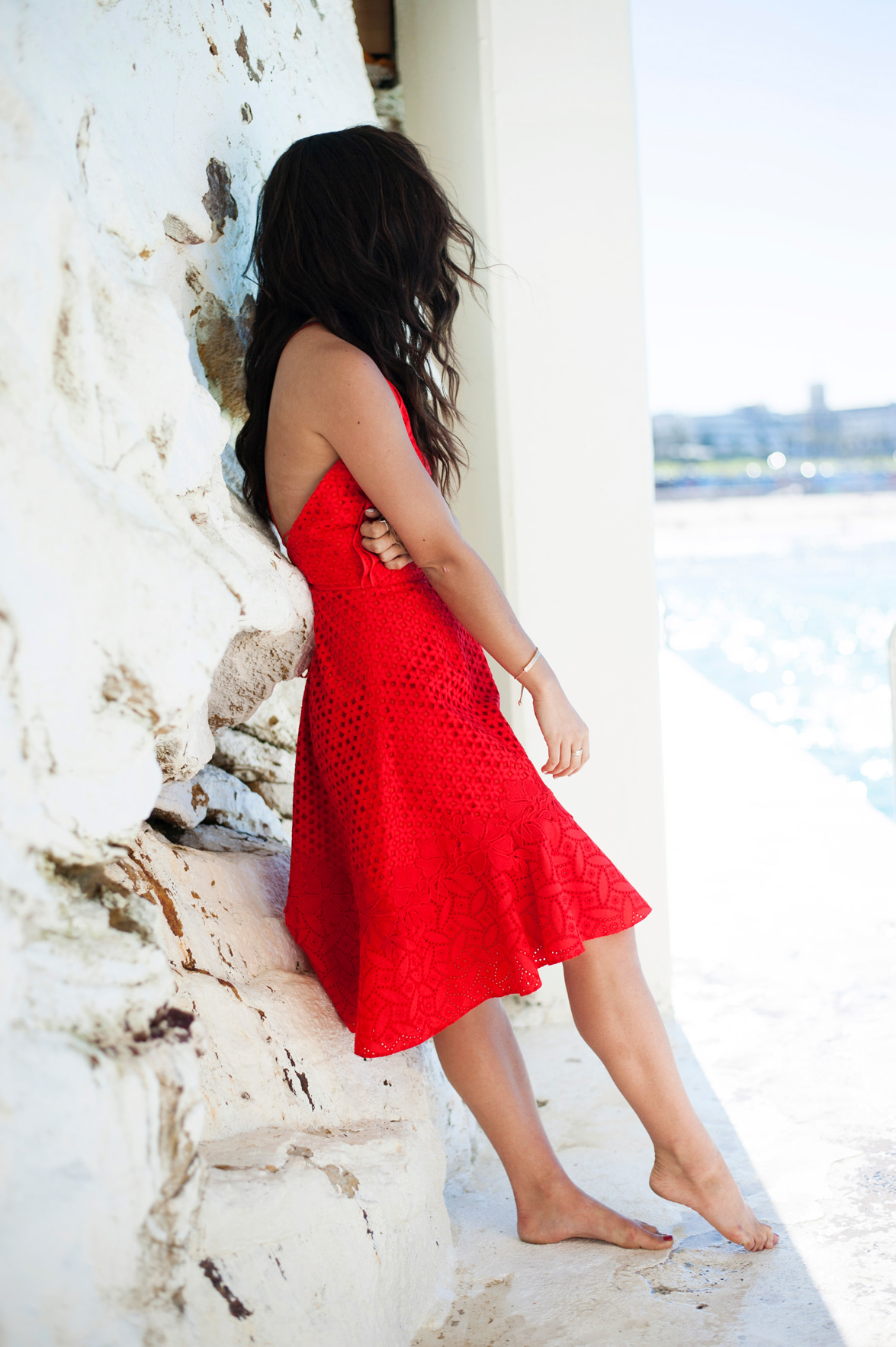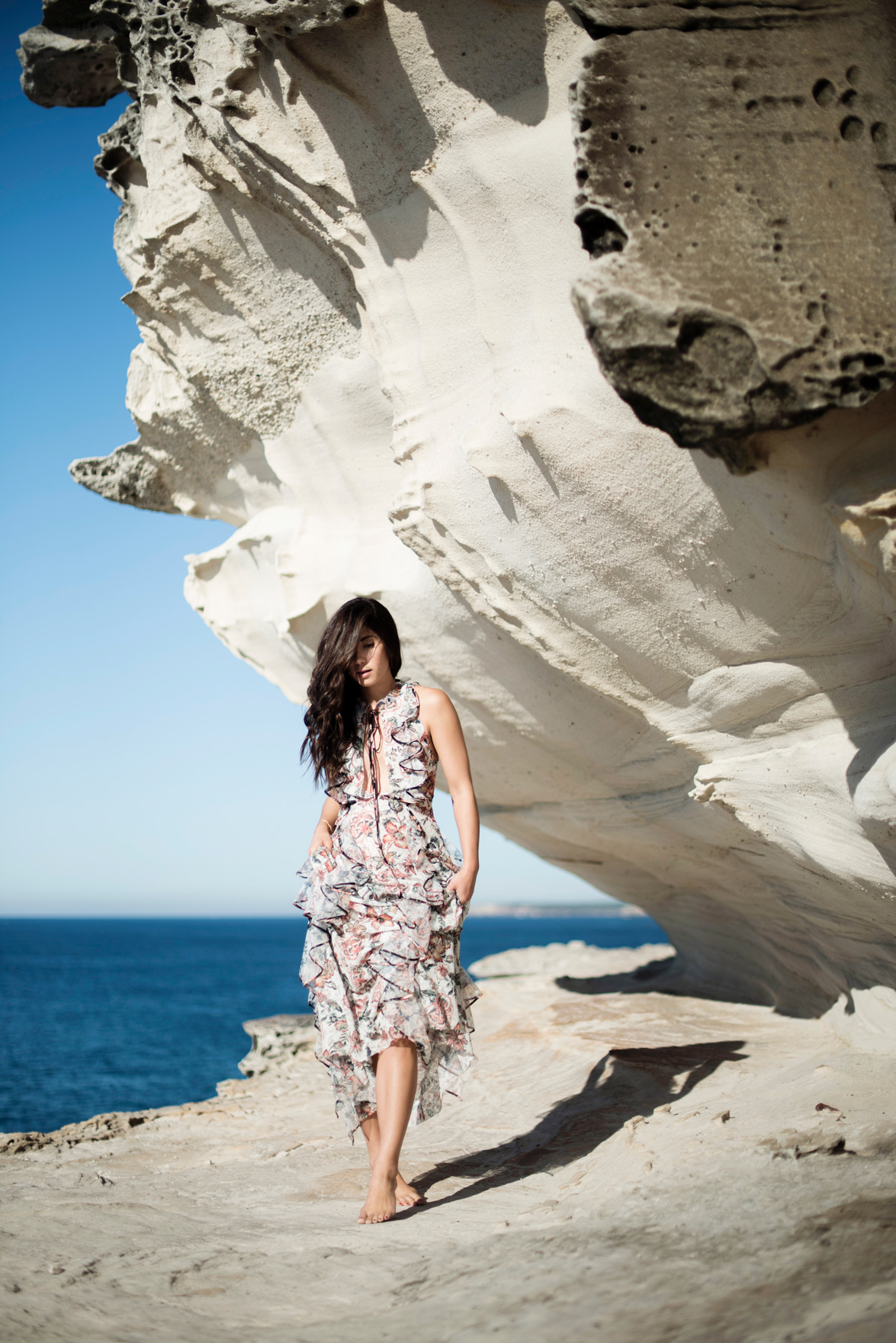 OUTFIT DETAIL: Sachin & Babi floral gown // Sachin & Babi red dress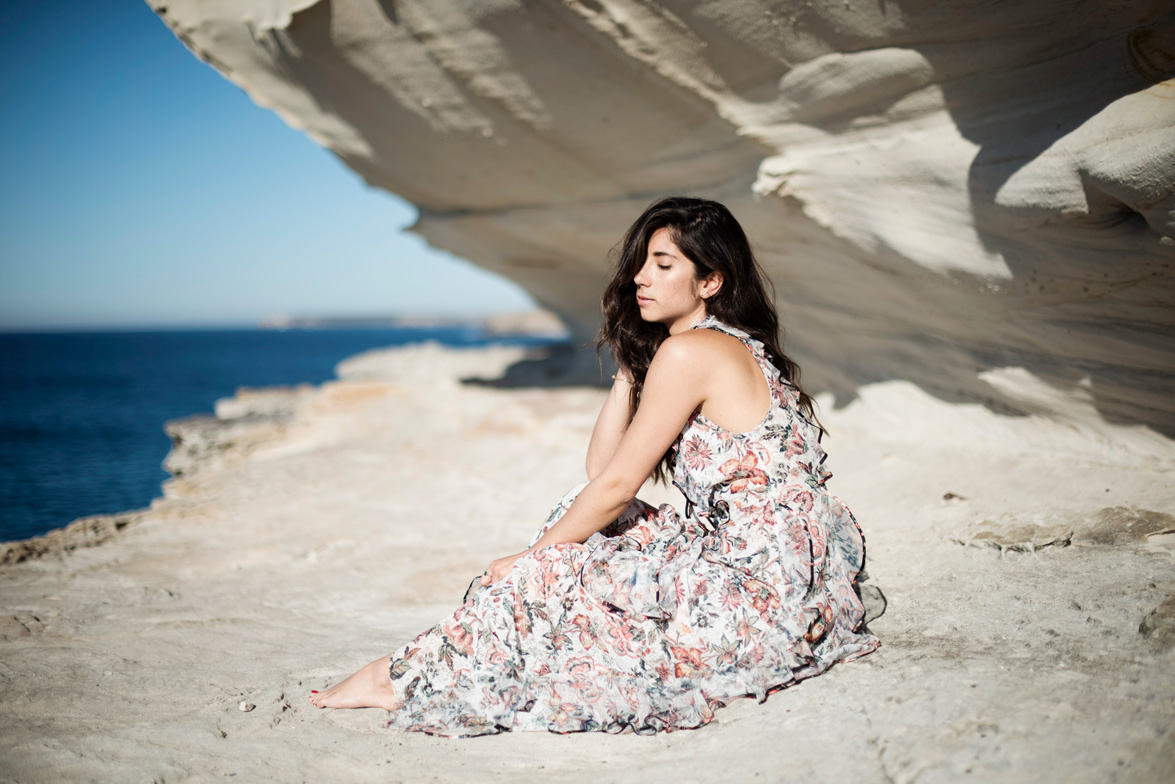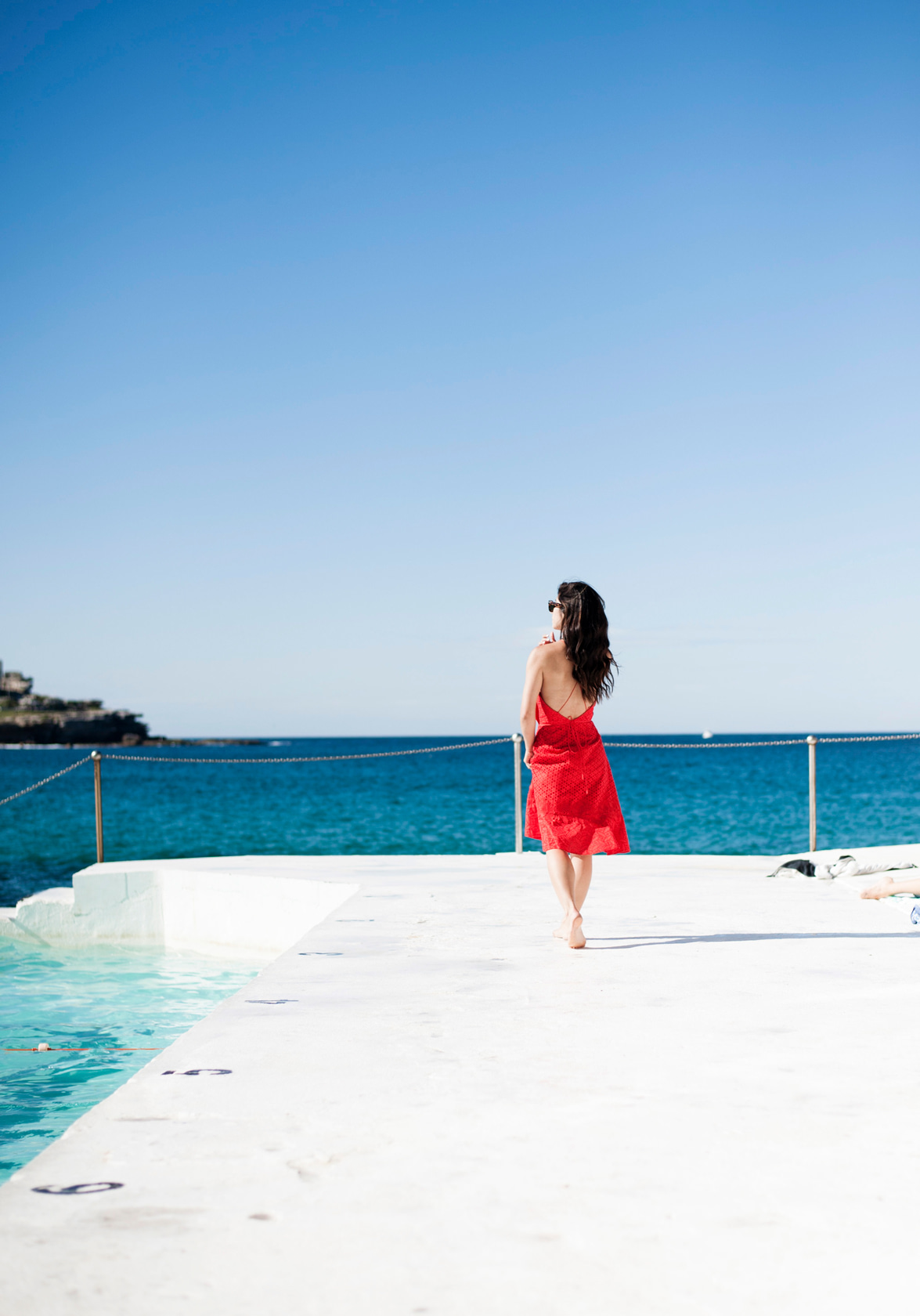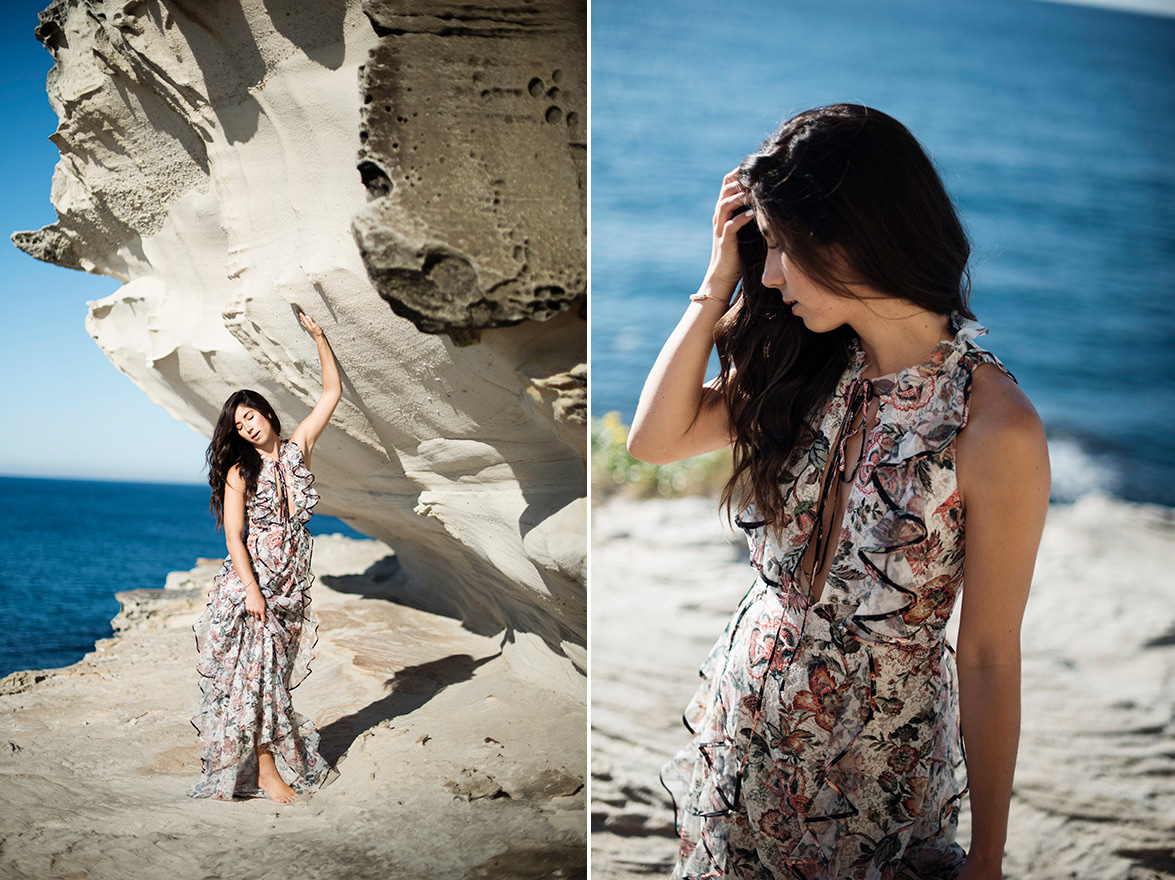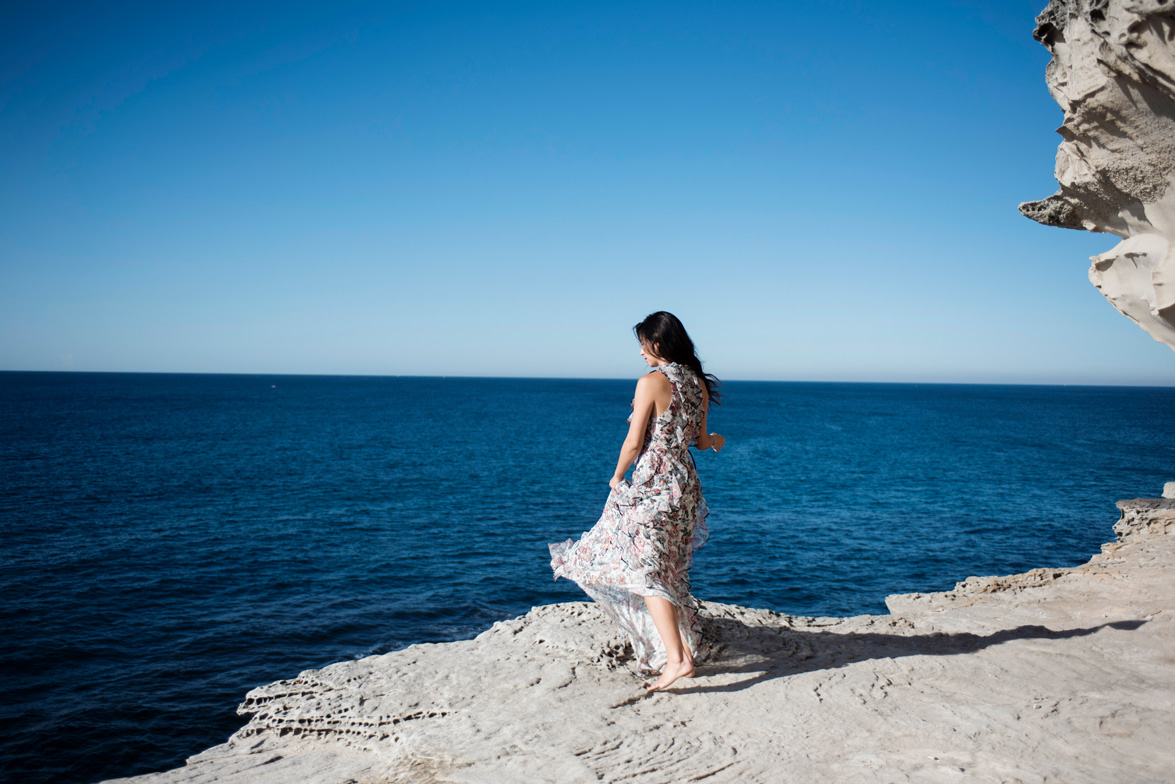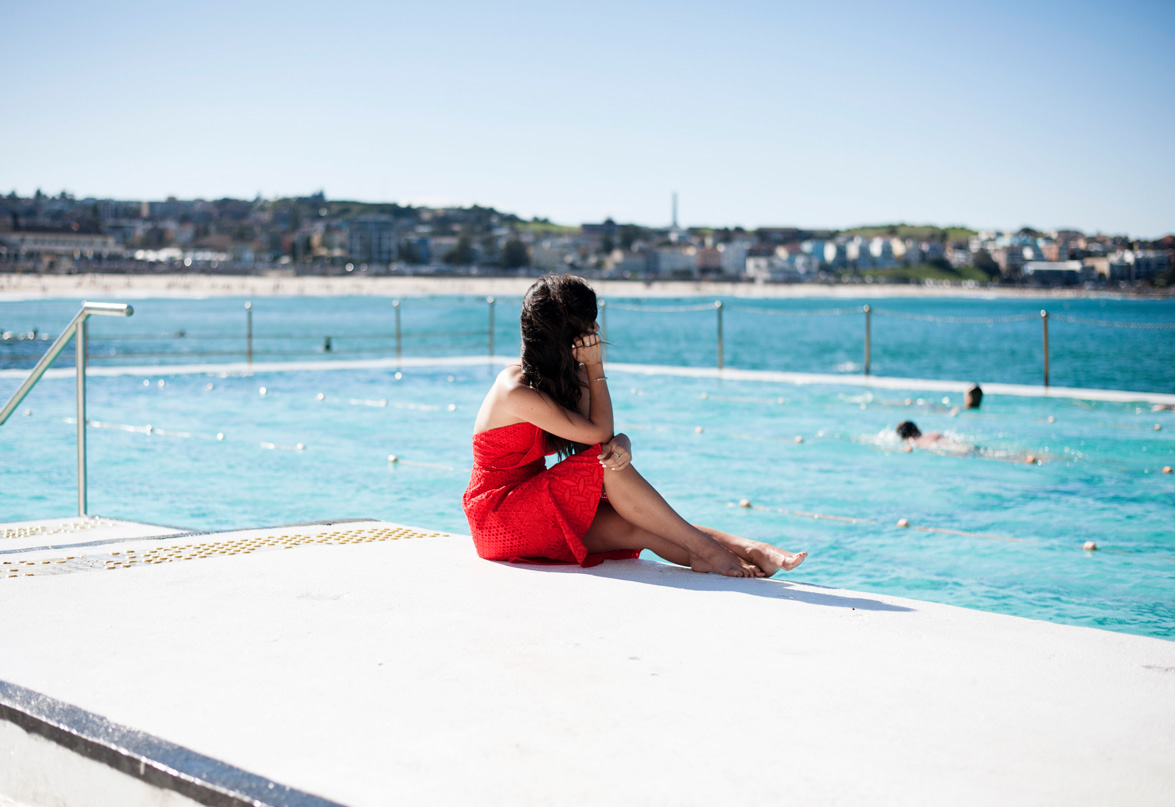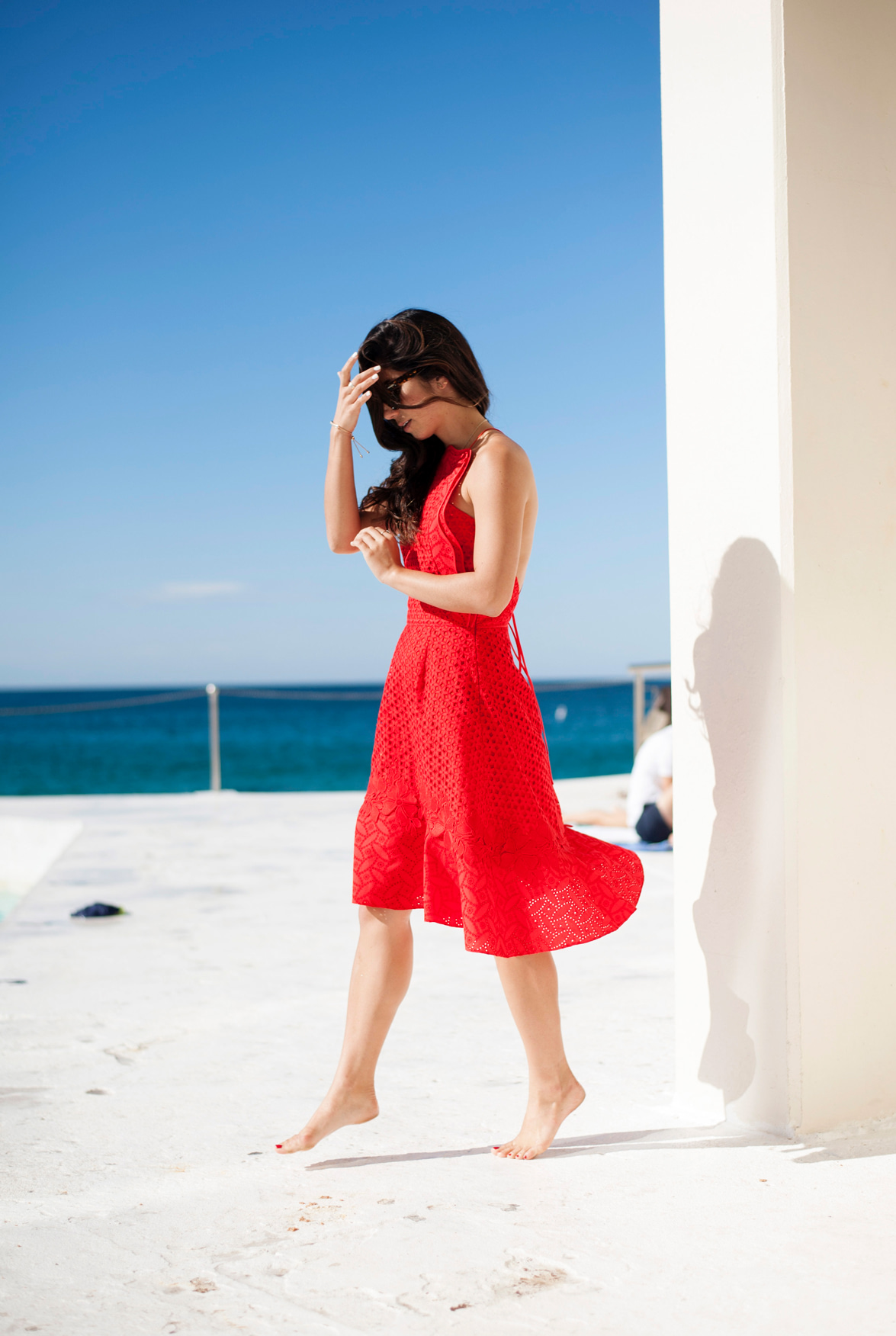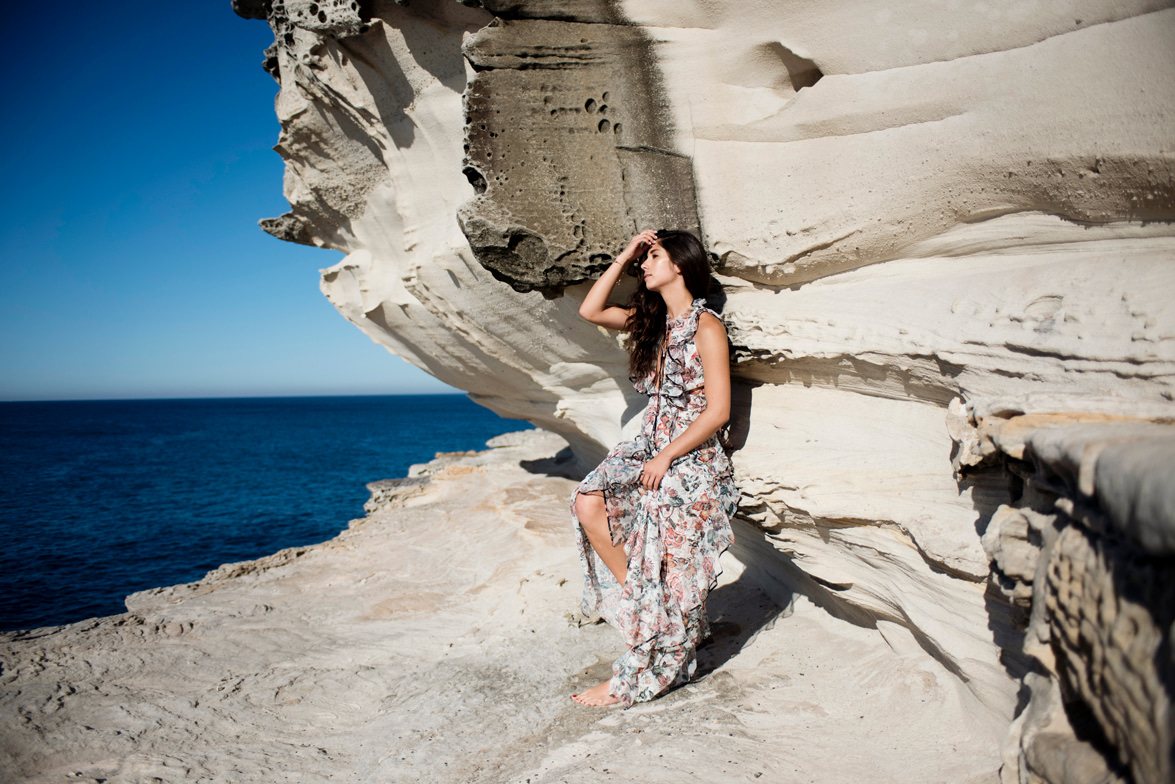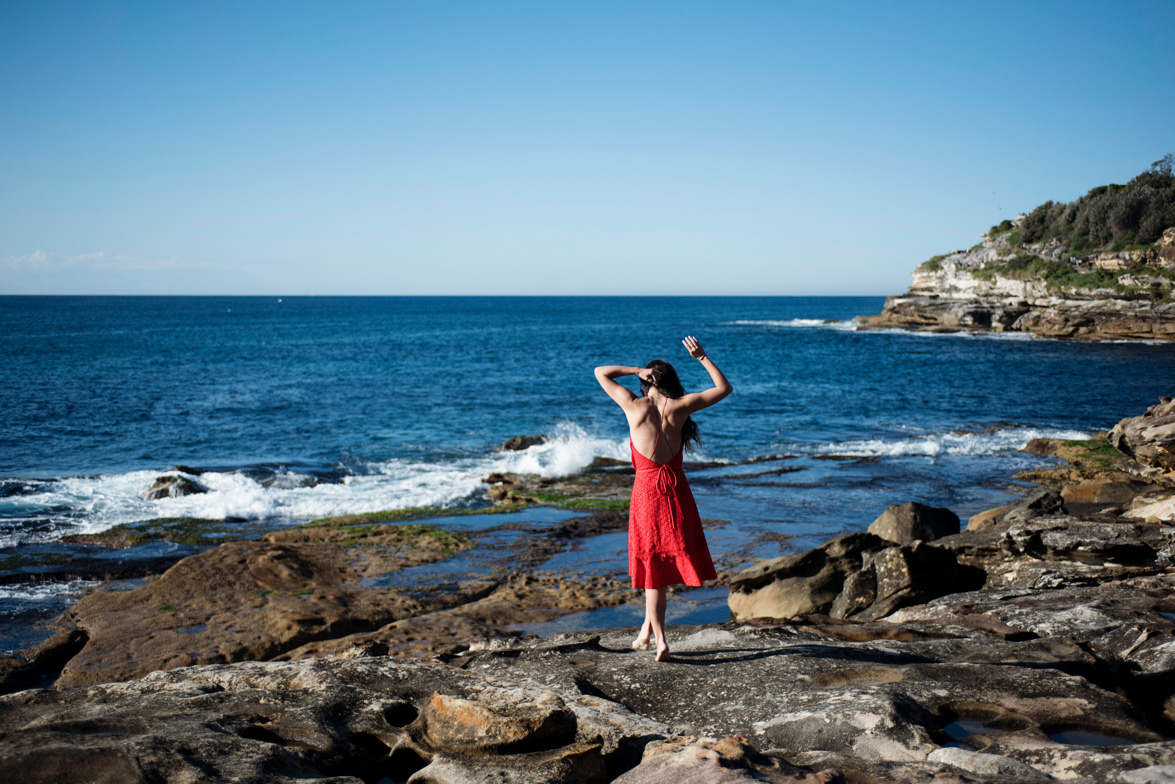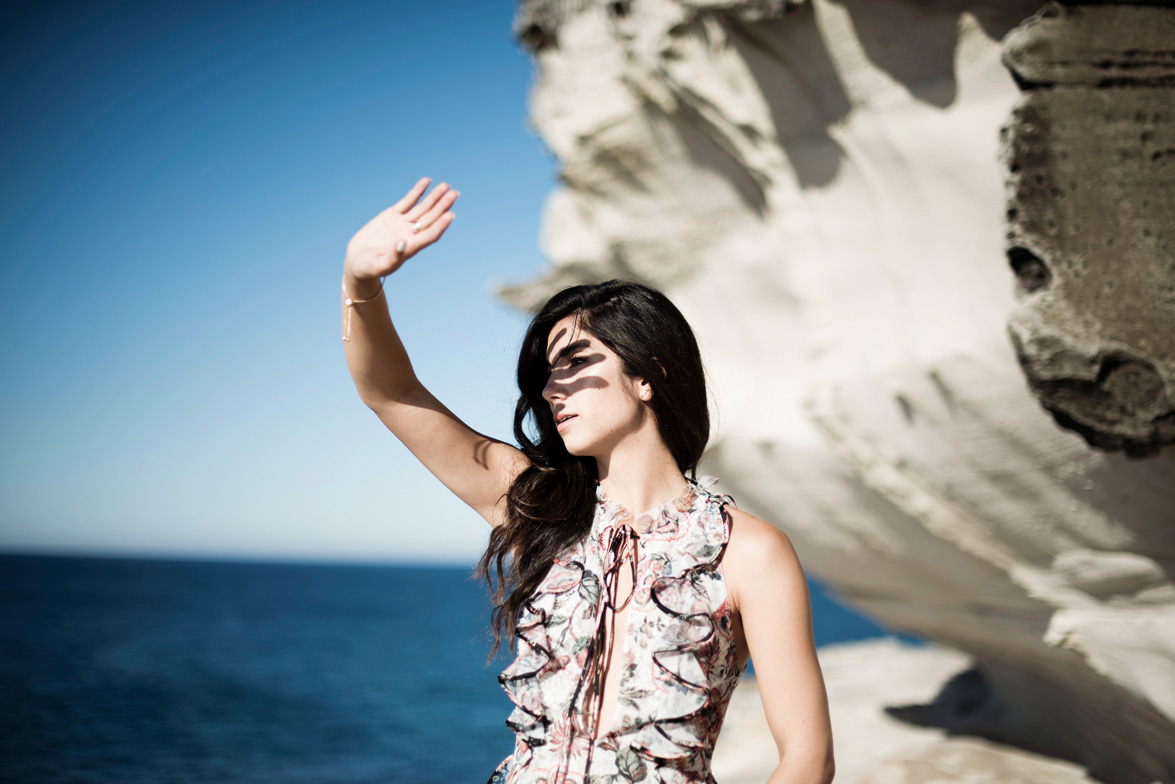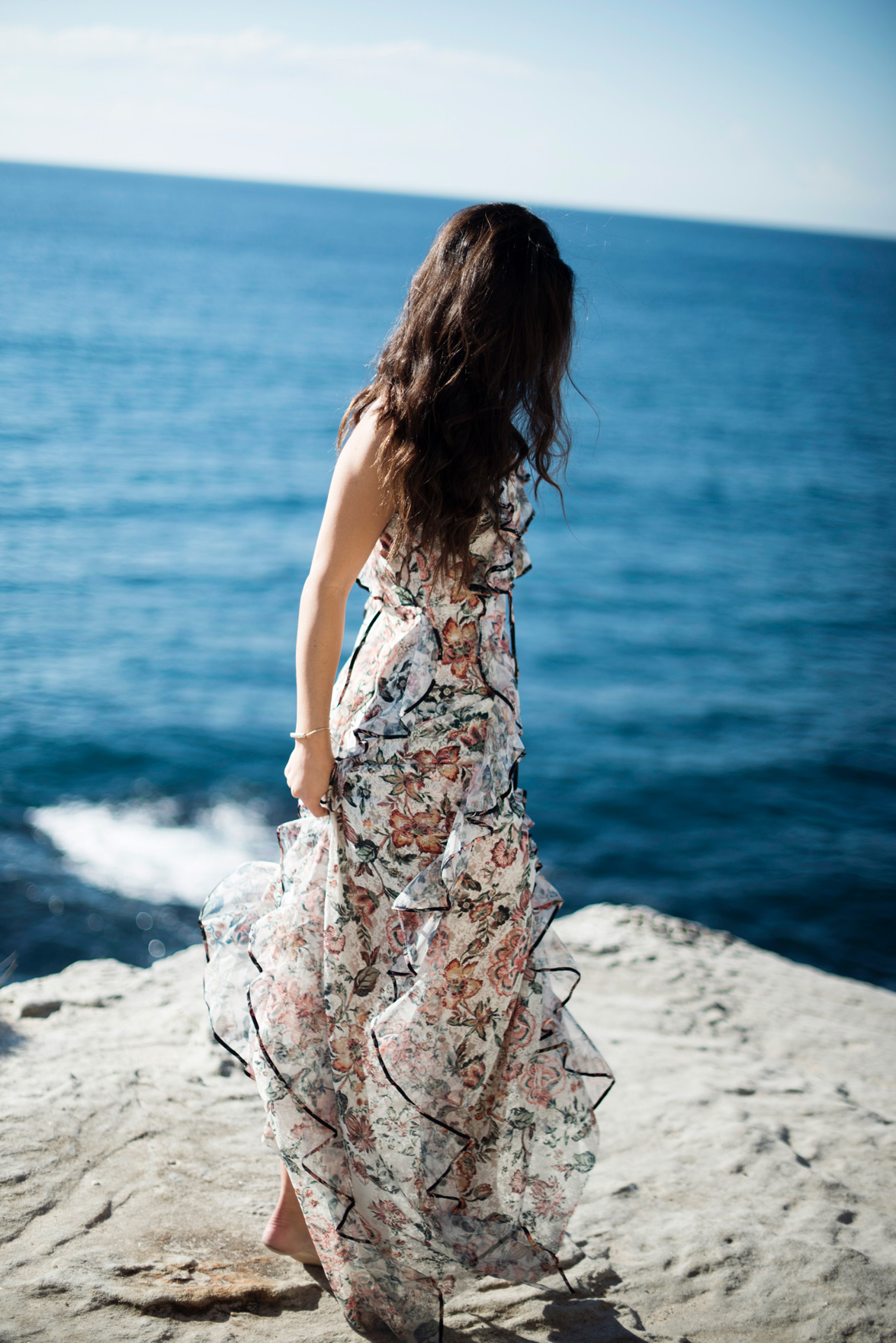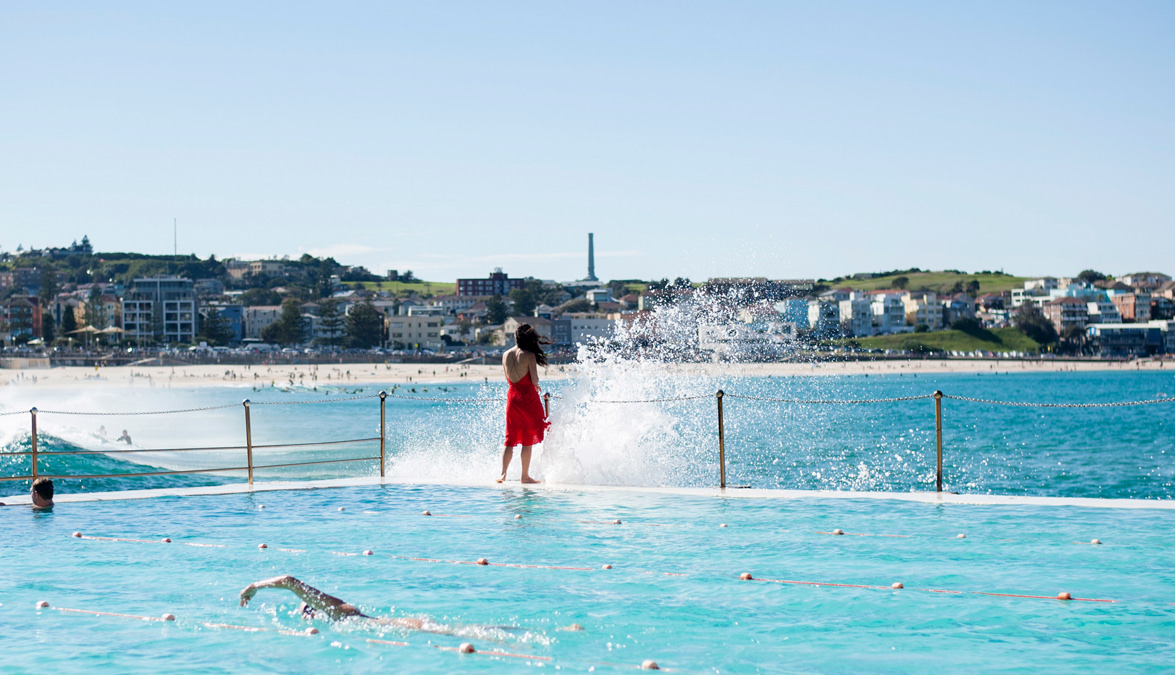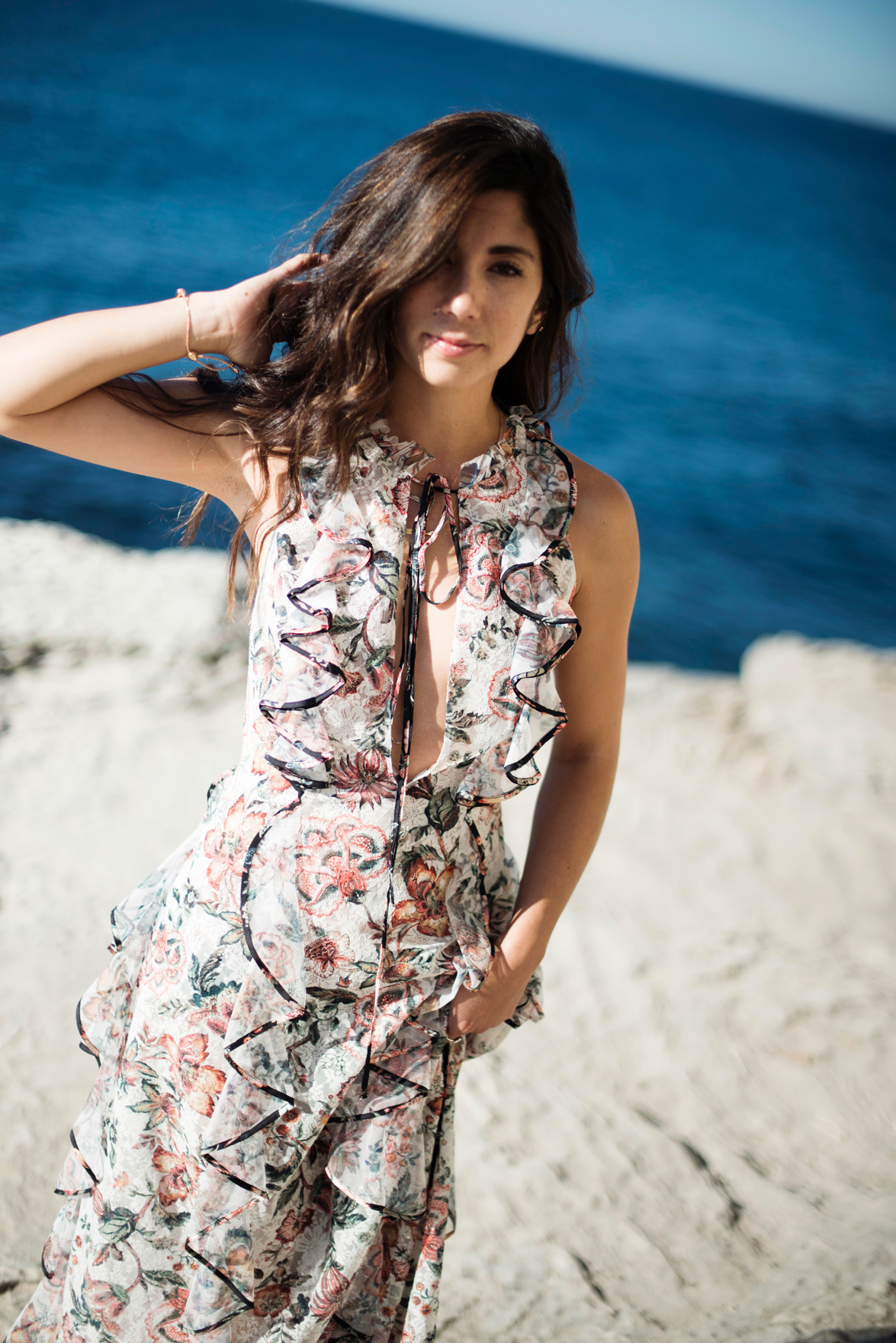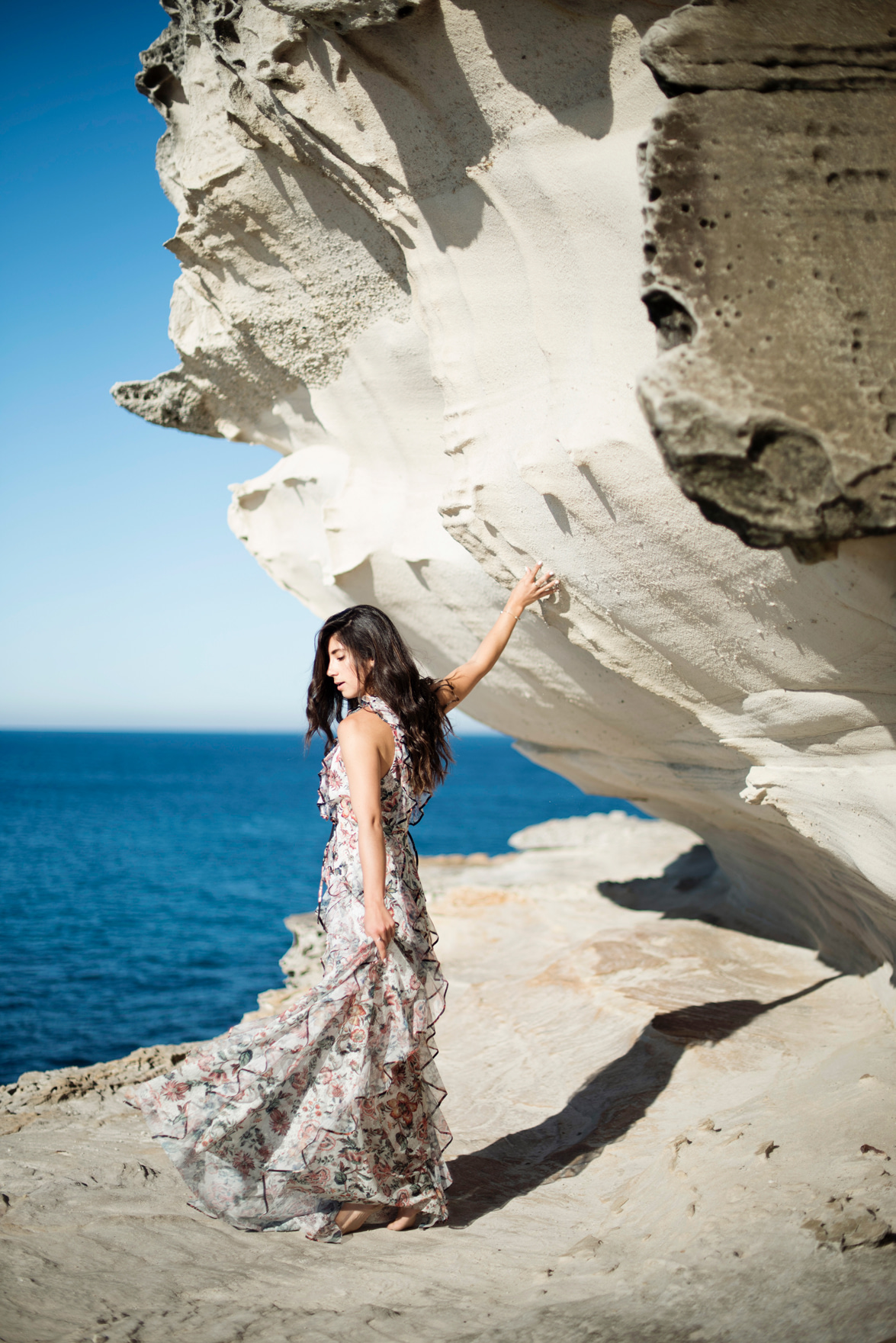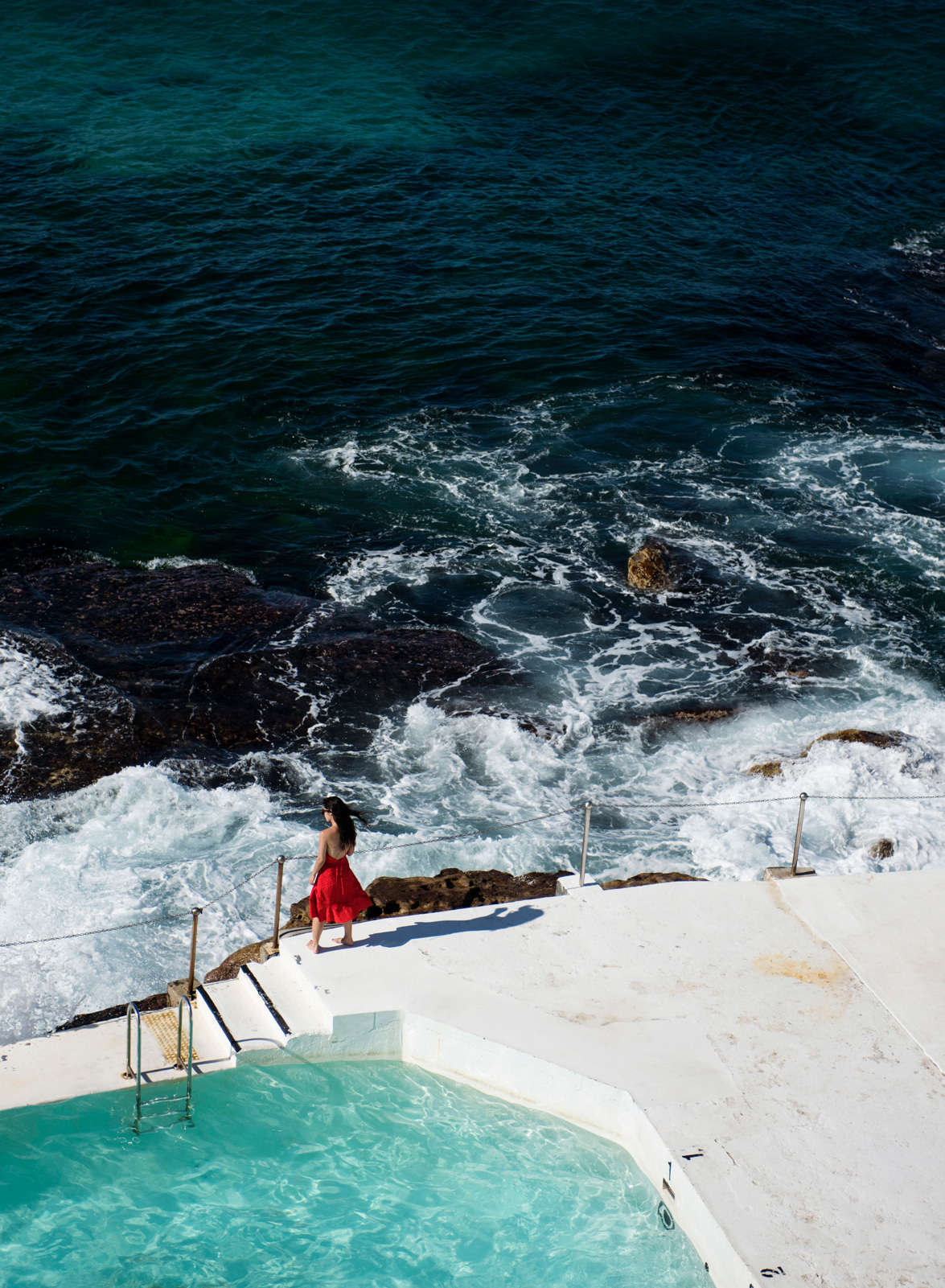 Huge thanks to the Destination NSW tourism board for inviting us on such a lovely trip and to Qantas for flying us over! Stay tuned for more Australia posts this week!