2
minute read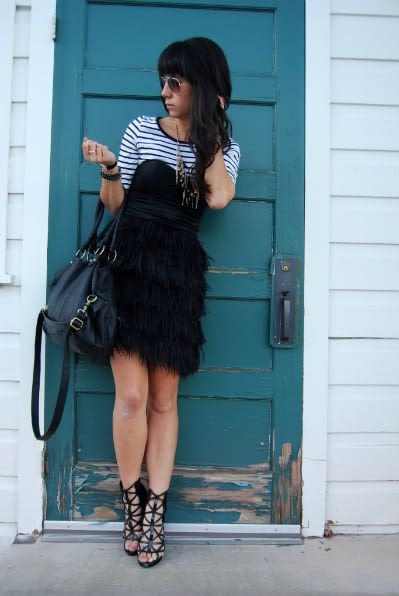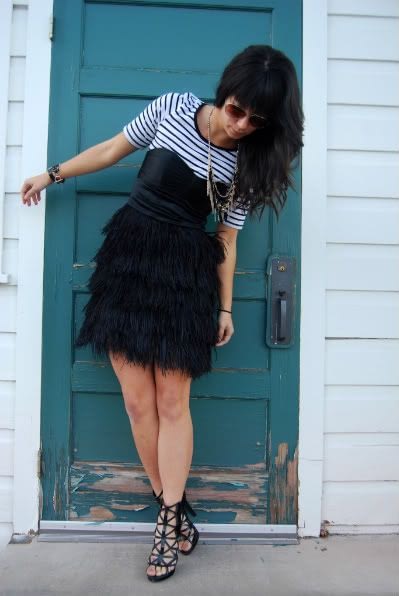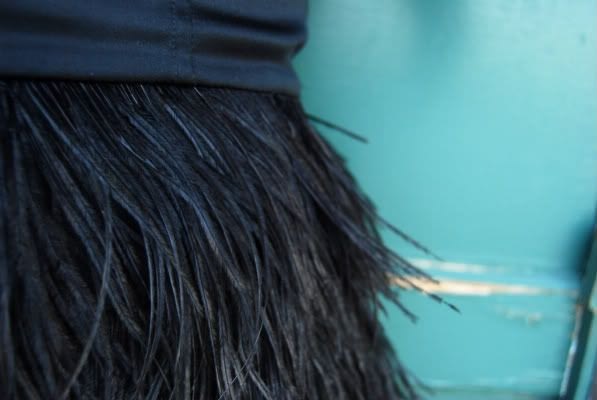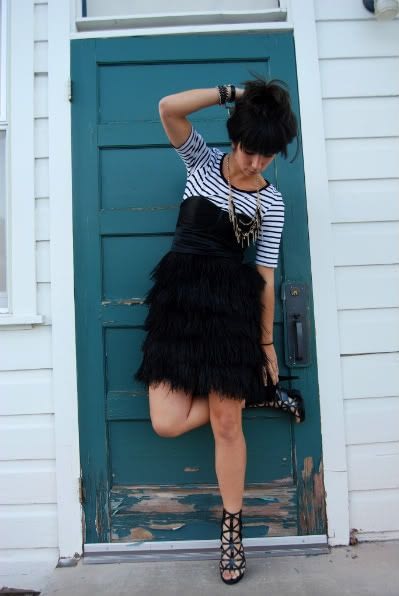 After all this small talk about New Year's I couldn't help but bust out last year's dress and prove, once and for all, that you CAN wear it again. Even if it has feathers on it and people do double takes.
Like they've never worn feather-adorned dresses before.
Those hypocrites.
As for the new year and the unfortunate start I had, I'm determined to make 2010 a good one. We've all heard that resolutions never stick and I'll be the first to second that notion. I'd much rather set myself some priorities on a vision board (yes, there is a corkboard currently above my bed now with magazine clippings) to help me not only visualize but hopefully remind myself everyday of what I'm aiming for. And, with any luck, by listing my priorities here in such a public forum, you can all keep me in check. (I.E. Keep me on top of it!)
So without further ado, here goes nothing:
1.) Move to New York City: By this time next year, no make that more like by next fall, I will be living in New York. I don't care if I have to find a comfy street corner and prepare my daily outfit posts from a rickety shopping cart, I'll be there, cage heels in hand.
2.) Job: Of course, in efforts to avoid my street corner example, I will need a job. ANY job at first, yes. But ultimately, I want to write. I have experience with news reporting and editing but my interest, my passion, is feature and profile writing, ideally for a fashion and lifestyle-related magazine. I apologize for the shameless self-promotion I'm doing right now, but I do have my resume and writing and styling clips available upon request. In the meantime, the job hunt is on for 2010!
3.) Blog: Improvement. Improvement. Improvement. Let's just say onwards and upwards for this section!
That's my running list for right now. More to come I'm sure. What are your guys' priorities for 2010?
Dress: Black feather strapless dress, Express
Shirt: Black and white striped t-shirt dress worn as a shirt, H&M
Shoes: Black cage heels, Beacon's Closet