3
minute read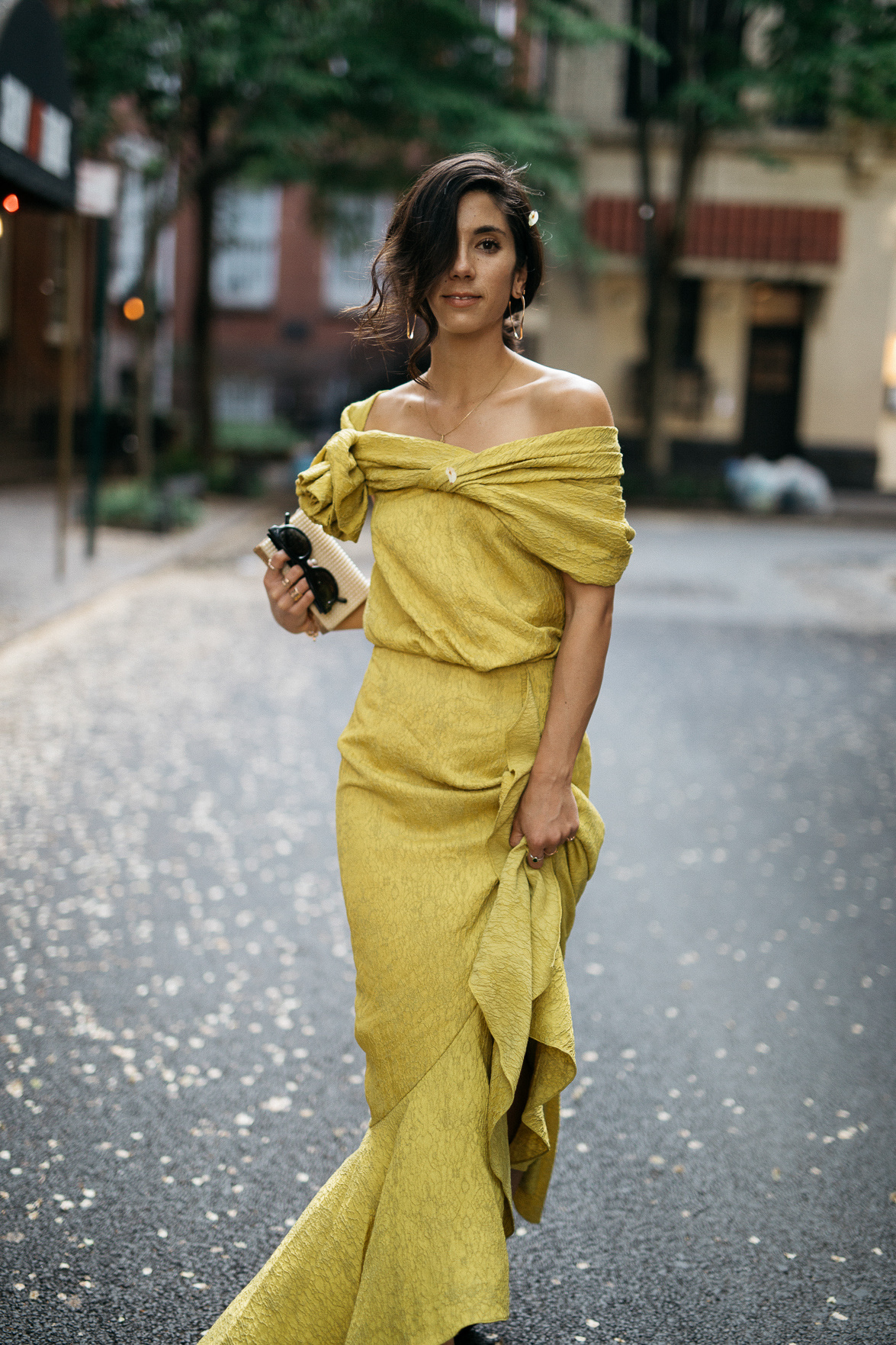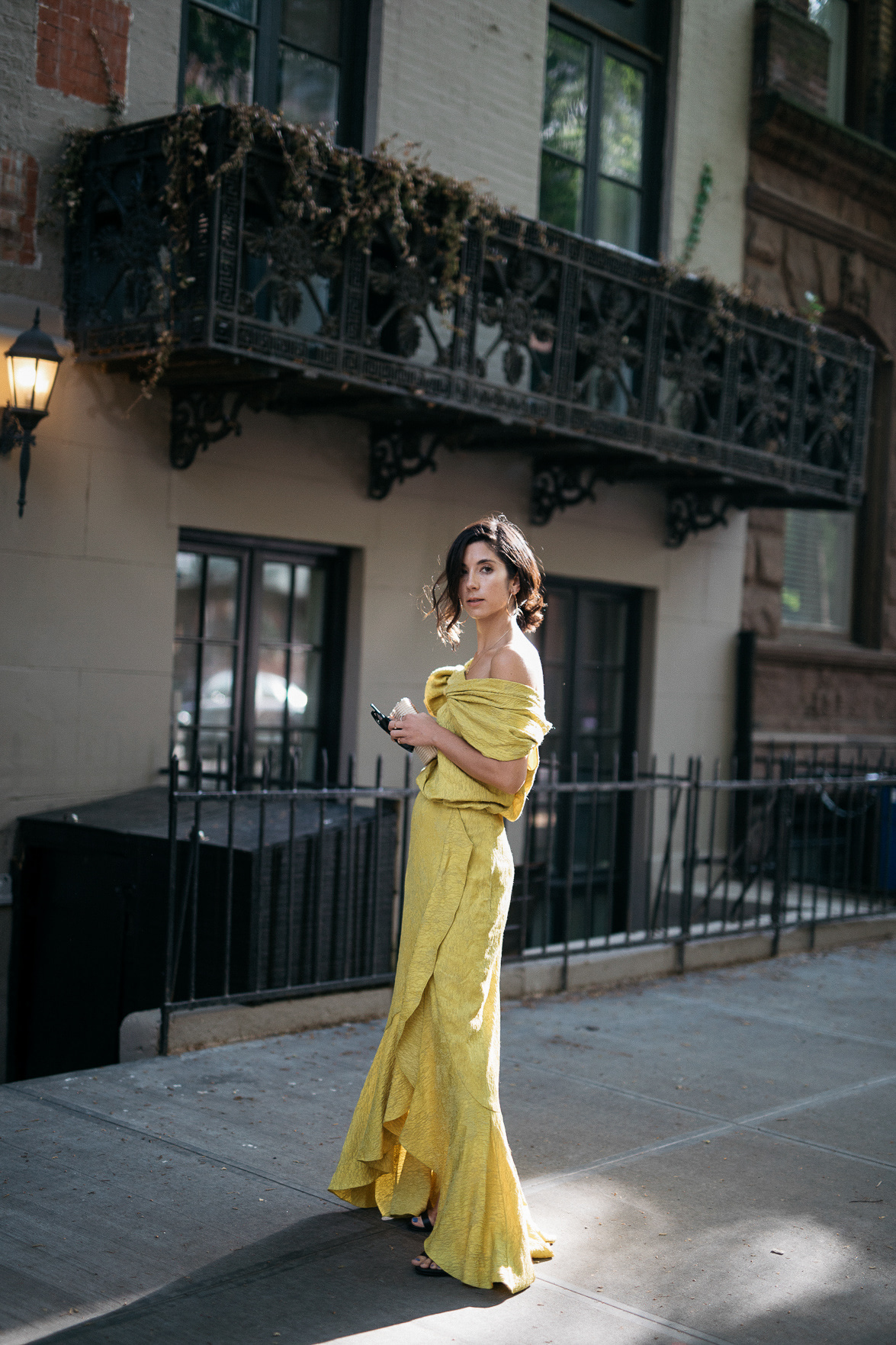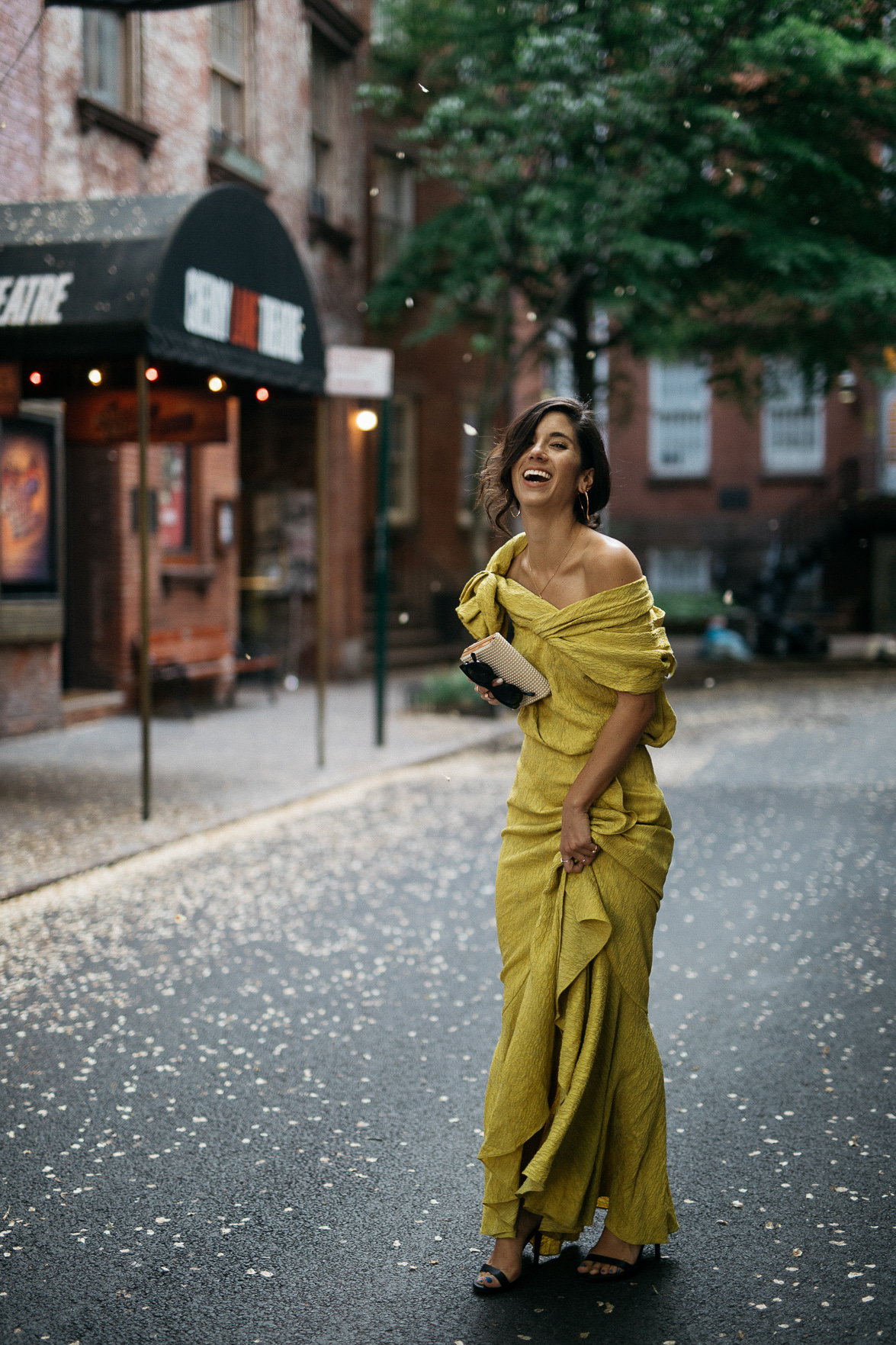 Like many of you perhaps, the minute the press started focusing on Amal...
...as she arrived at the Royal Wedding just a few weeks ago, I declared it right then and there, to whoever seemingly cared at the local pub we were watching the coverage at -- that she was the best dressed of the day. And we still had plenty of attendees to watch trickle through at the point -- for goodness sake, the Beckhams had arrived at the same time as her and George, but man, her yellow Stella McCartney dress was a showstopper, wasn't it? It was hard to take your eyes off her!
Yellow has always been a tricky color for me. On one hand, Belle from Beauty and the Beast was my favorite Disney princess growing up and that golden ball gown she wears was the pièce de résistance of many Halloween costumes for yours truly. On the other hand, I've pretty much shied away from the hue since, after having read somewhere that wearing yellow might make you look yellow (probably in the same publication listing out all the signs he "really" likes me) -- but that's the funny thing about reading unfounded self-image mantras like that, they stick with you.
Fast forward to today, and I've been loving shades of yellow in my wardrobe, especially rich marigold and saffron for evening events. It's far less expected than a black dress counterpart and you certainly stand out from the crowd in it. I recently wore this borrowed Hellessy gown for a charity event I had a few weeks ago and loved how fresh it felt amongst the sea of black and sequined dresses. In fact, as I was waiting for my Uber ride back home, a party attendee walked up and commented that I chose a great color for the evening.
If you're gearing up for more summer events -- weddings and special vacations -- I've rounded up more of my favorite yellow pieces at the moment perfect for adding a much needed pop of color that certainly Andie Anderson would be proud of.  Keep scrolling to shop!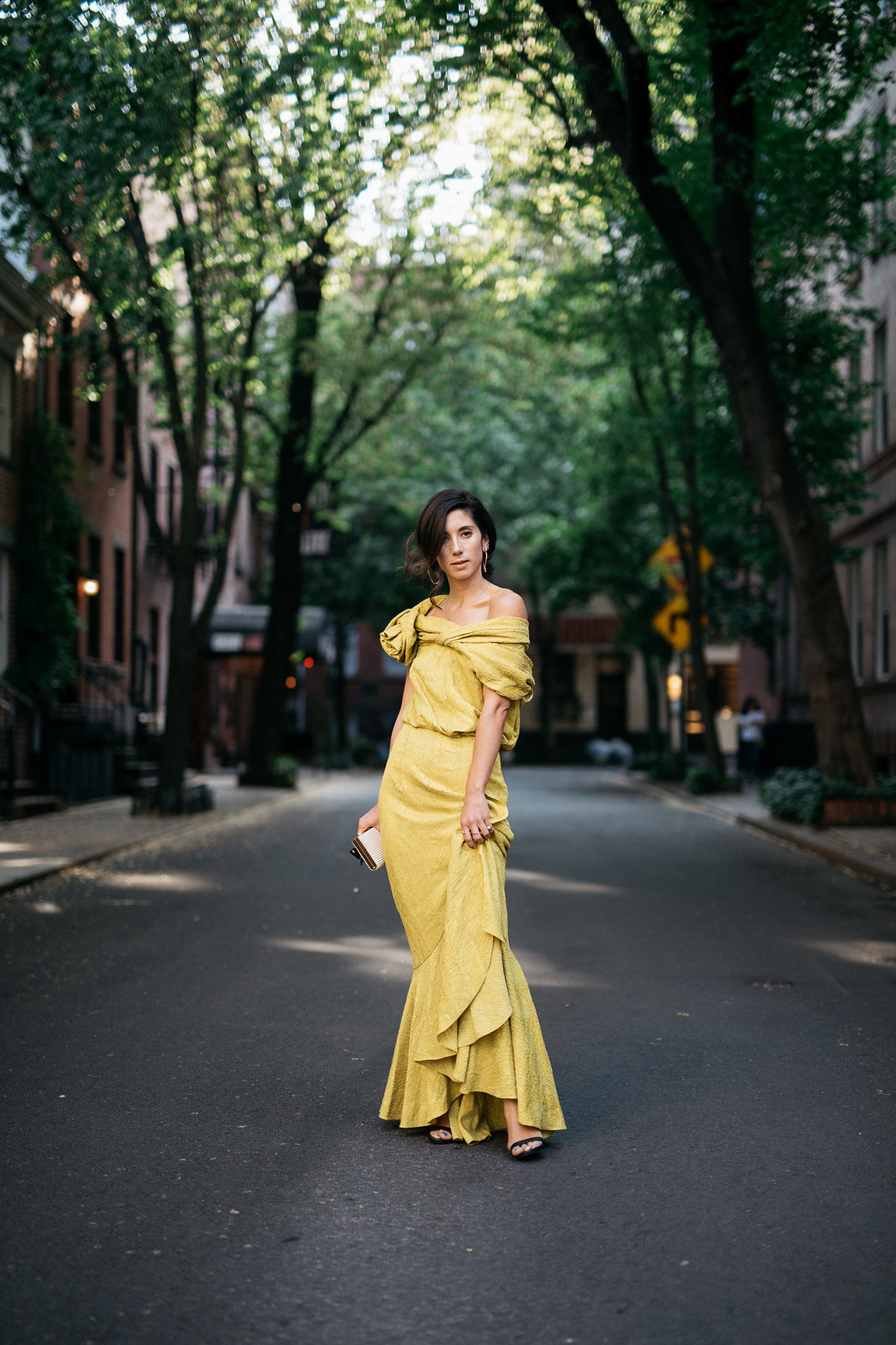 OUTFIT DETAILS: Hellessy gown (borrowed) // Steve Madden heels // Vintage pearl clutch (similar style here) // Showroad hoops