9
minute read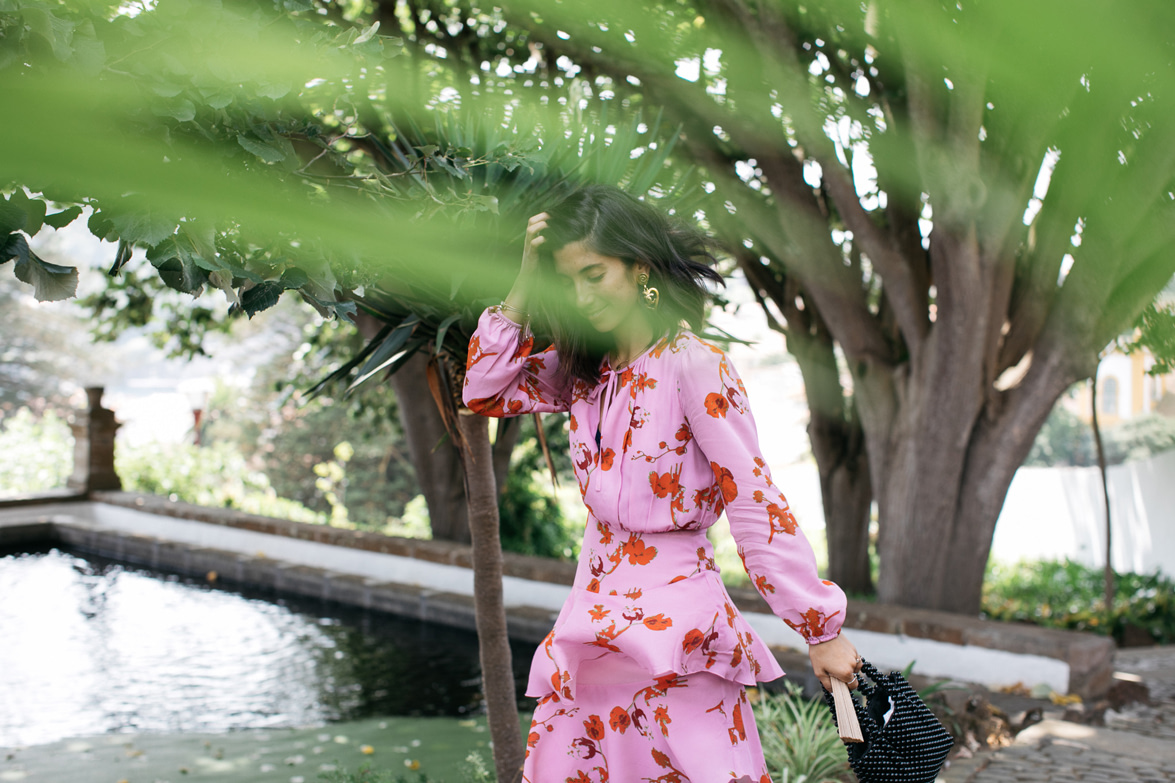 [row][half]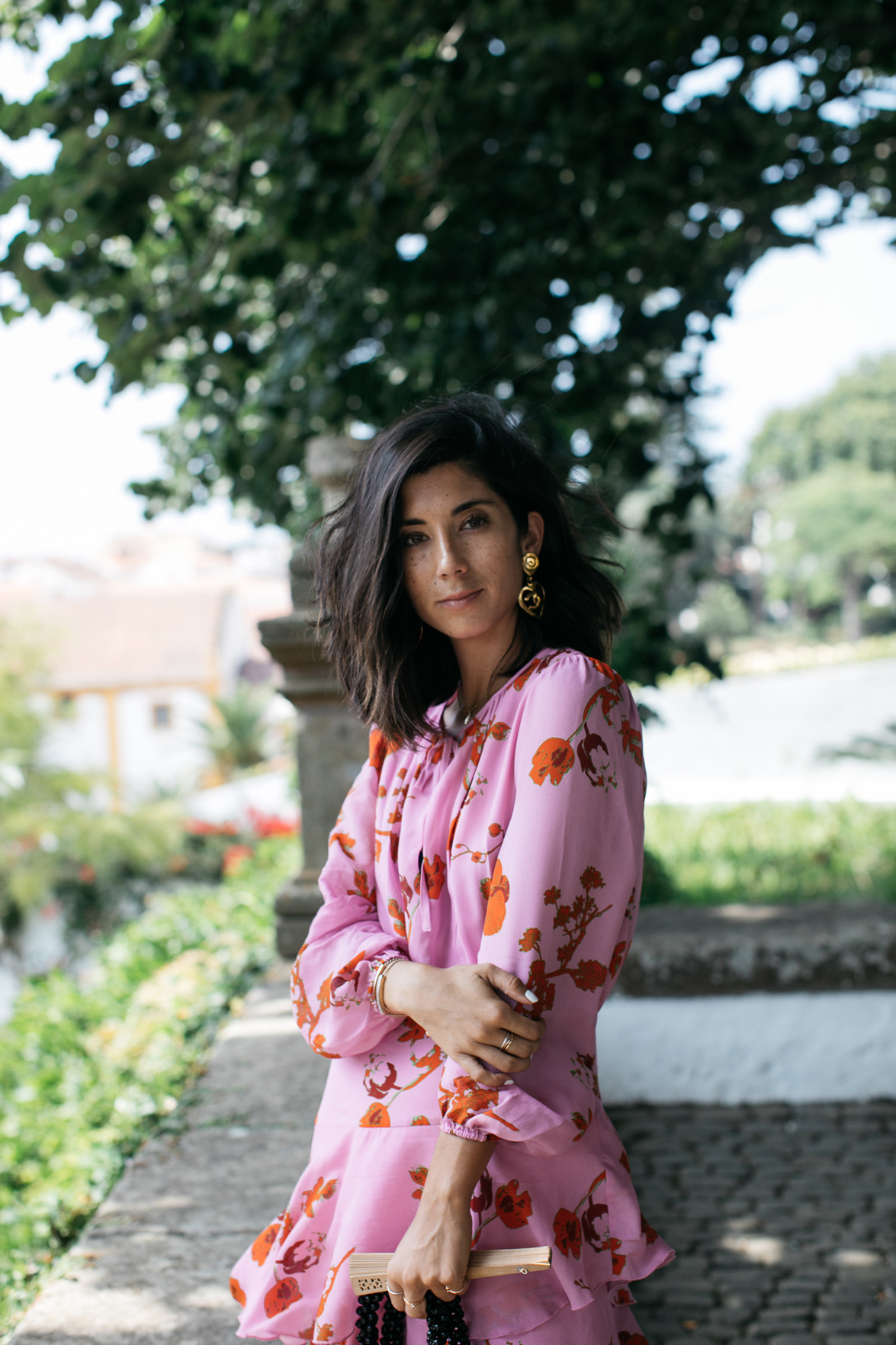 [/half][half]
Two summers ago, while I was at a dinner party with a few close friends, the Azores came up during our conversation.
Over beers and margaritas, we all chatted about the places we were dying to explore, with the Azores bubbling up to the top of our lists. After all, the rumors we had heard was that it was supposed to become the next "Iceland" -- a buzzy way of saying, it will be swarmed with tourists soon. Admittedly, as someone who has never been to Iceland (something I'm desperately trying to rectify soon, perhaps once the crowds die down), I don't have much frame of reference, but I knew I wanted to trek there before the hype started to flare up.
Fast forward to this year when I was chatting with a few of my close friends at Laura Davidson PR (perhaps one of my favorite PR travel firms around), and they casually mentioned they had just started working with Azores Getaways, who curates beautiful trip itineraries for the Azores and parts of mainland Portugal. A light immediately went off in my head and I, quite shamelessly perhaps in hindsight now, mentioned I was dying to visit, especially after hopping over to Lisbon earlier this year. You all remember how smitten I was after that trip, right? Surely, the Azores, a small group of islands smack dab in the middle of the Atlantic Ocean but still technically part of Portugal, would continue my love affair.
I'm happy to report, after a full week of traveling to two separate islands, I wasn't disappointed. Today's post will focus on our first stop: Terceira Island.
Some housekeeping items:
Nitty gritty details: Flew in on Sunday night, flew out the following Saturday morning, for a total of 5 complete days. There is a four hour time difference between New York and the Azores.
[/half][/row]
Getting there! First things first, where are the Azores? As silly as it seems, it's not a bad idea to familiarize yourself, as I originally thought we were MUCH closer to mainland Portugal. Spoiler alert: we weren't. Here's where you can find the Azores archipelago. The flight itself is right around 6 hours from JFK, and if you book through Delta for a trip between May and early September, they offer pretty reasonably priced direct flights. We flew directly to São Miguel first and hopped on a connecting plane to head to Terceira.
Is speaking Portuguese a must? While in Lisbon, being a much more major and mainland European city, speaking Portuguese wasn't necessarily a must, the Azores are a slightly different story. We traveled with several native speaking guides, so any difficult situations were easily navigated around, but since the islands themselves are pretty small and remote, English is harder to come by. I would recommend making sure you have Google Translate downloaded before you go and get familiar with using it.
Renting a car: If you're like me and you never learned how to drive manual -- listen up! Getting around the island is tricky without a car, unless you book one of the sightseeing tours where they drive you around, which isn't a bad option either! But since Lydia and I enjoy our autonomy, I would recommend calling ahead to different rental agencies on the island to reserve your automatic car ahead of time, as they don't have many on hand and they go quickly with tourists.
Where to stay:
Angra Marina Hotel: We stayed in the town of Angra do Heroísmo, with the Angra Marina Hotel being one of the bigger, more resort like hotels of the area. We had a beautiful view from our room overlooking the water, with our own balcony. If you're looking for something a bit more boutique though, I'd recommend looking into AirBnB, as there seemed to be quite a few amazing options much closer to the water. Since the island itself is pretty small, I'd recommend booking one accommodation and driving around during the day.
Where to eat/drink:
Hotel Beira Mar: Loved this spot for the terrace dining situation! This was our first dinner on the island so we got a bit wild, ordered a bottle of rose and all ordered different entree dishes of steak and seafood, making for a little surf and turf. Definitely recommend checking this spot out -- the best sunset view!
Tasca das Tias: Lydia and I actually made a beeline here once we landed as we were STARVING. Very authentic Portuguese cuisine with a very homelike atmosphere. We ordered the grouper and split it -- I'm so glad we did. It was such a large portion and we couldn't finish it all.
What to see and do:
Natural pools: You'll start to notice, not many Azorians are flocking to the beaches, an oddity considering it is a group of islands after all. Instead, they prefer natural pools, which are sprinkled all over the island (over the course of one day drive, we passed many). It wasn't until we reached the Biscoitos Bathing site, that we decided to stop and cool off. The atmosphere feels very much like a regular family pool, with a restaurant, changing area and plenty of divided sections, for adults and families with children to swim and enjoy themselves. I wish we had a bit more time here as the water was incredibly refreshing -- so save yourself some time to relax, swim and perhaps read here.
Touradas á corda: Unfortunately, I cannot pronounce this, but it literally translates to "bull on a rope," which I suppose is pretty accurate. Throughout the summer months on the island, the small towns of Tereceira take turns hosting their own touradas á corda -- a smaller scale version of running with the bulls. While we didn't get to witness one of these events, it essentially goes down like this: a single bull is run through town, with a rope attached to him and several handlers, as the towns people essentially get in its path to run alongside him and demonstrate their bravery. I was told none of the women in town participate, instead they watch from the sidelines or from balconies up above. I'm also told the bull isn't harmed in the process and much is done to keep the event safe, for both the participants and the bull. Leading up to each run, the hosting town throws a festival, where people flood the streets, eating, drinking and dancing. We happened to drive through one, and several of the townspeople came up offering sweet bread to our car (we gladly accepted -- it's delicious!).
Jardim Duque da Terceira: The photos you see here with the water fountain and shady trees were snapped at the Jardim Duque da Terceira, a beautiful botanic garden in the city of Angra do Heroísmo. Definitely recommend heading here for a morning stroll before lunch -- you'll work up an appetite, lots of stairs, but worth the hike!
Miradouro da Serra do Cume: A stunning vista point that overlooks Praia da Vitória and the rolling patchwork fields below.
Algar do Carvão: An inactive volcano that you can actually hike into -- breathtaking views from what literally feels like you're inside the earth.
For more activity ideas, be sure to check out Azores Getaways! And stay tuned for my part 2 guide coming tomorrow!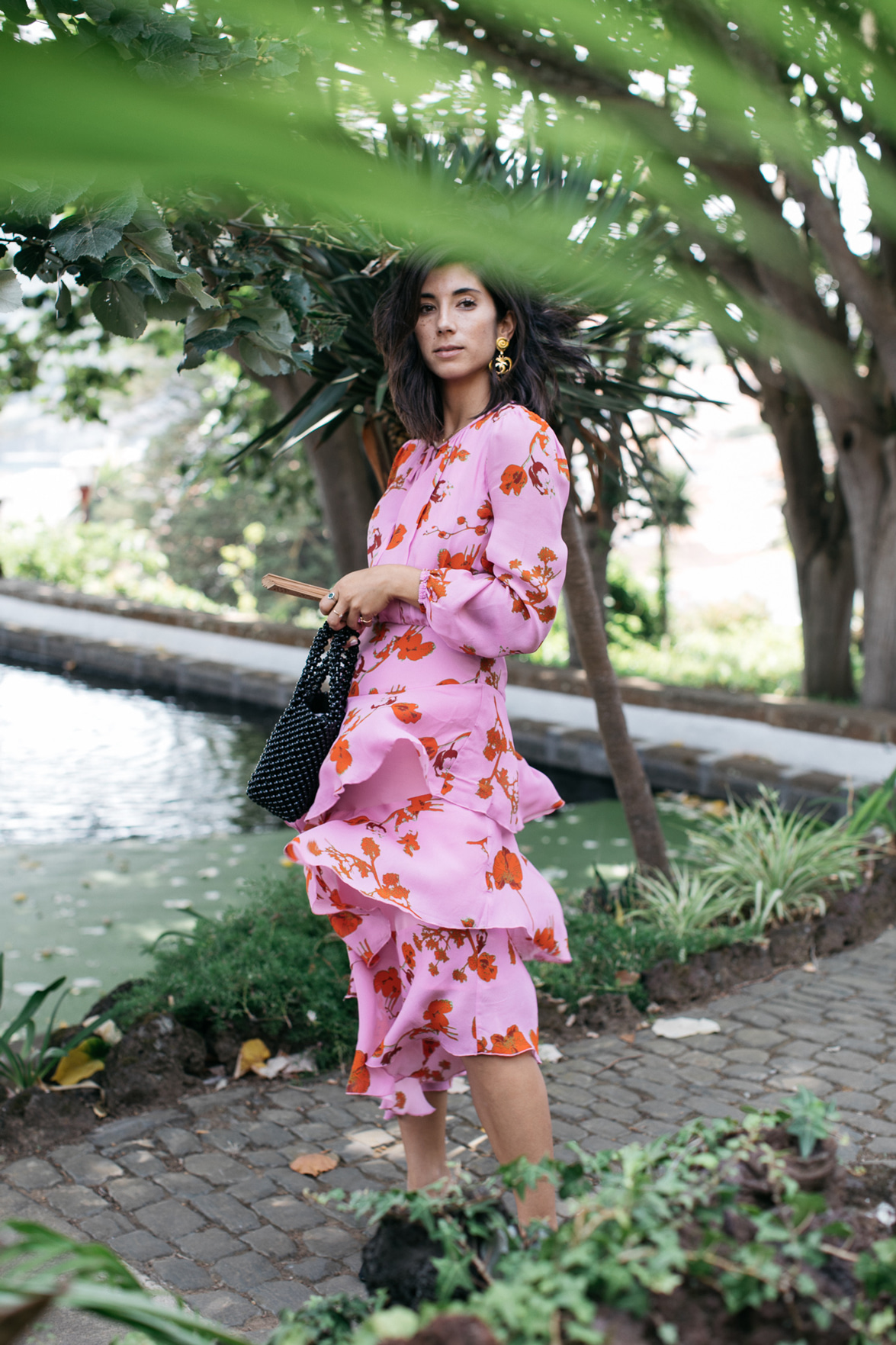 [prodl brand="Cynthia Rowley" product="Malibu ruffle dress" description="Unfortunately, the midi dress version of this dress isn't available anymore, but the color is what really drew me to this particular frock in the first place. Pink and red will always be one of my favorite color combinations, for both summer and fall. I love the idea of this dress styled with boots once the temps officially drop a bit further -- perhaps with a camel coat." link="http://shopstyle.it/l/S3cR"]
[/prodl]
[prodr brand="Marni" product="Beaded frame shoulder bag" description="My Zara beaded tote bag is now sold out, but I did find this close look alike on The Real Real. Love the top handle -- perfect for daytime and evening." link="http://shopstyle.it/l/S3bS"]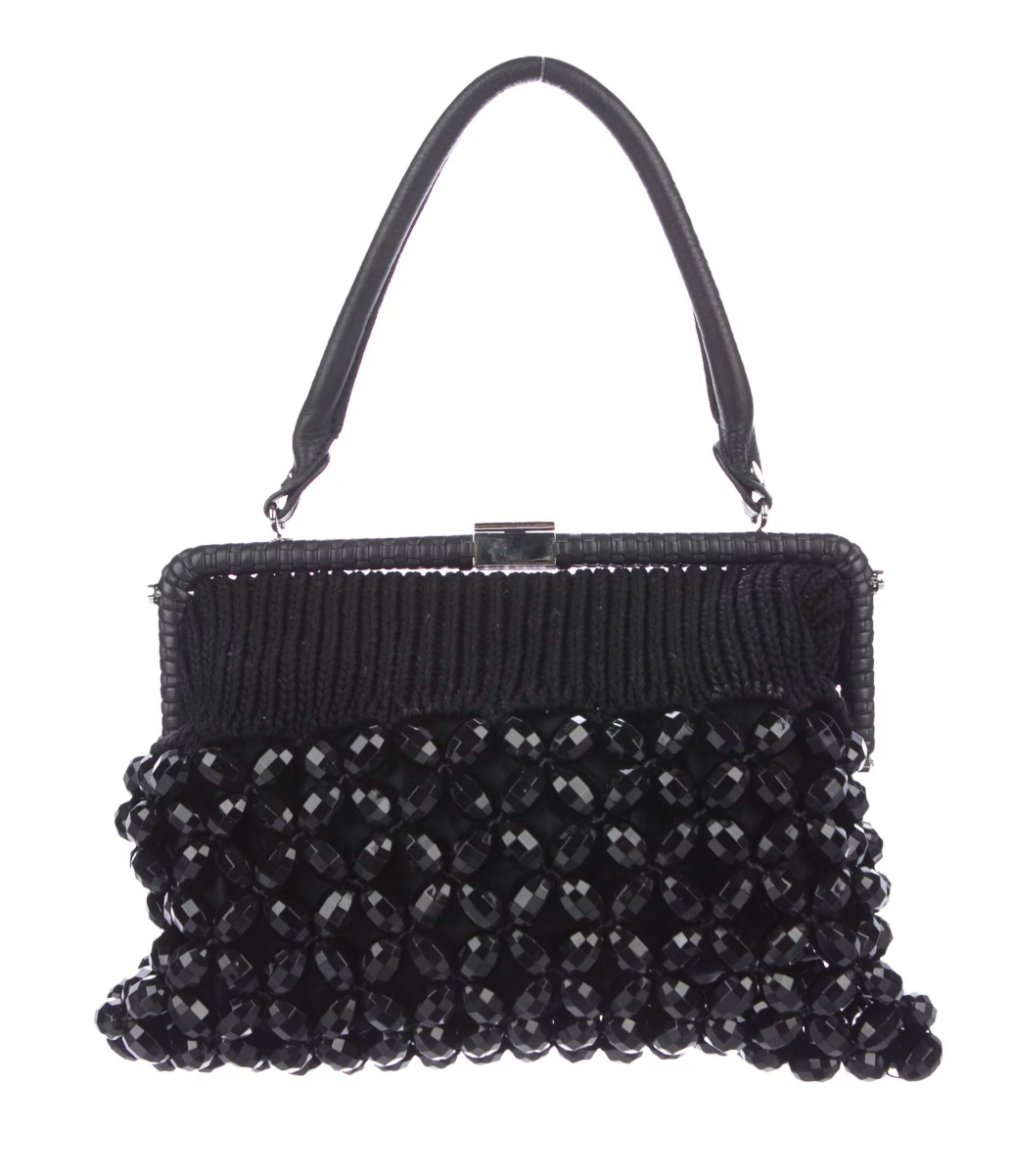 [/prodr]
[row][half]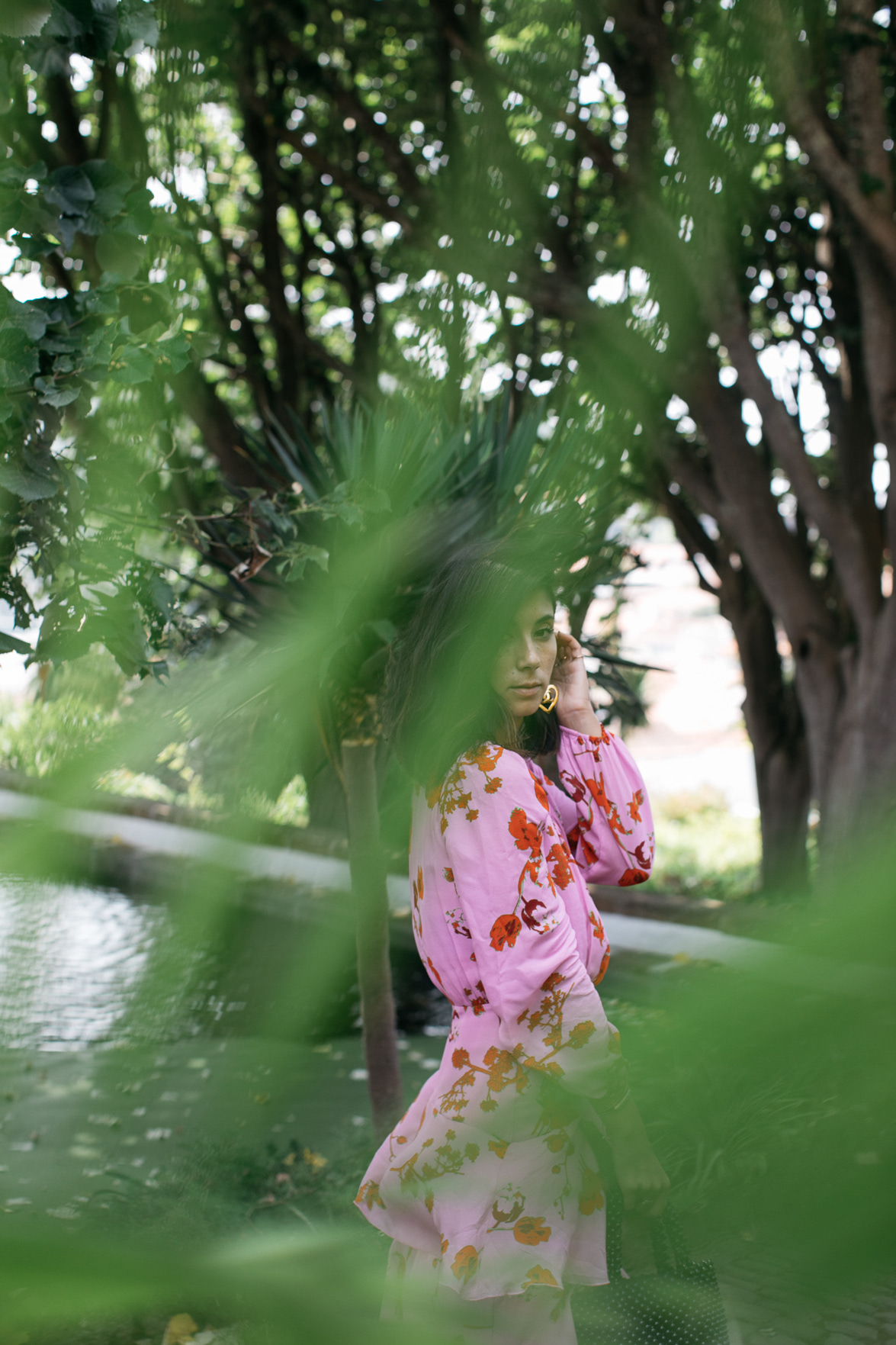 [/half][half]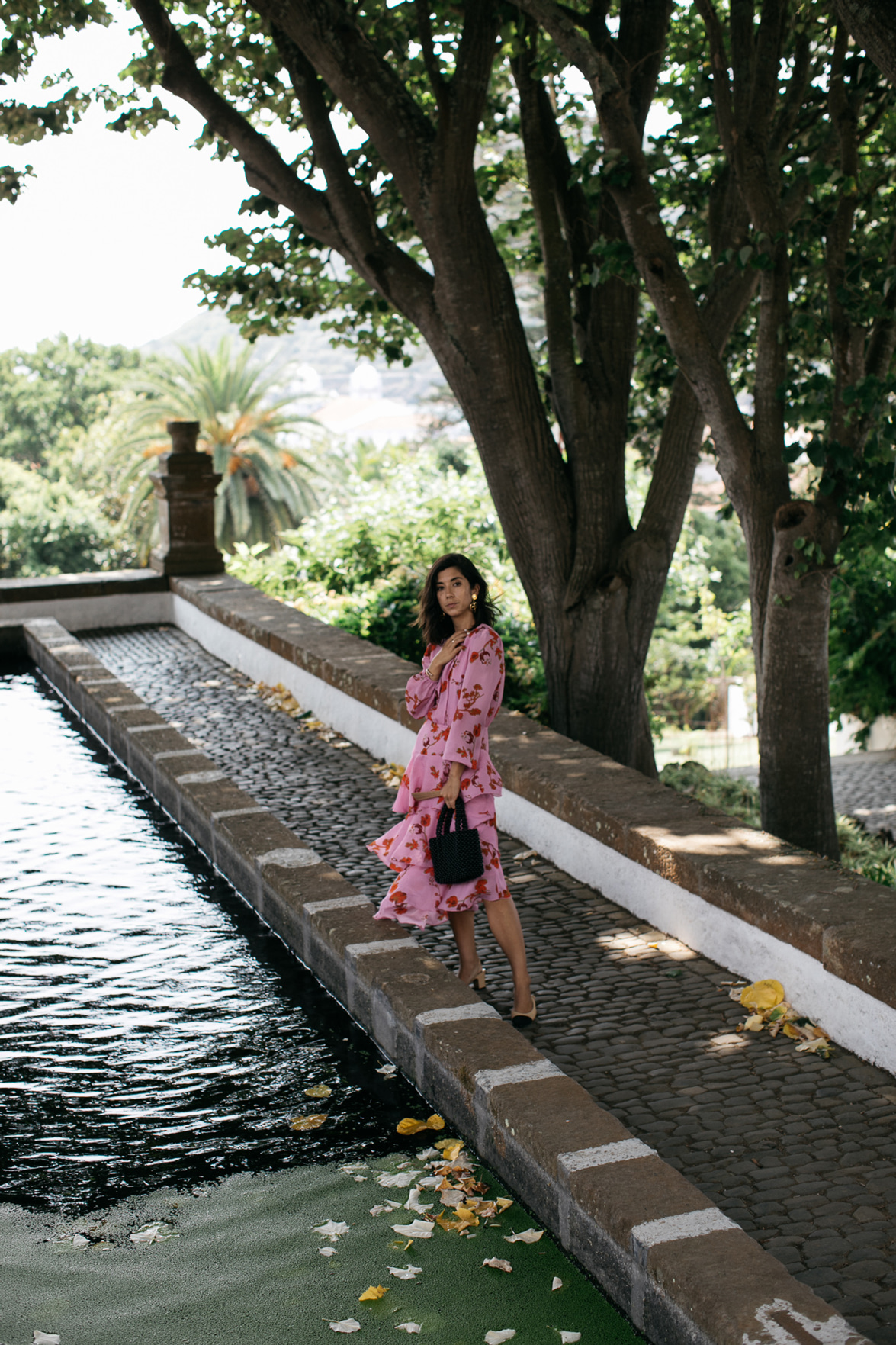 [/half][/row]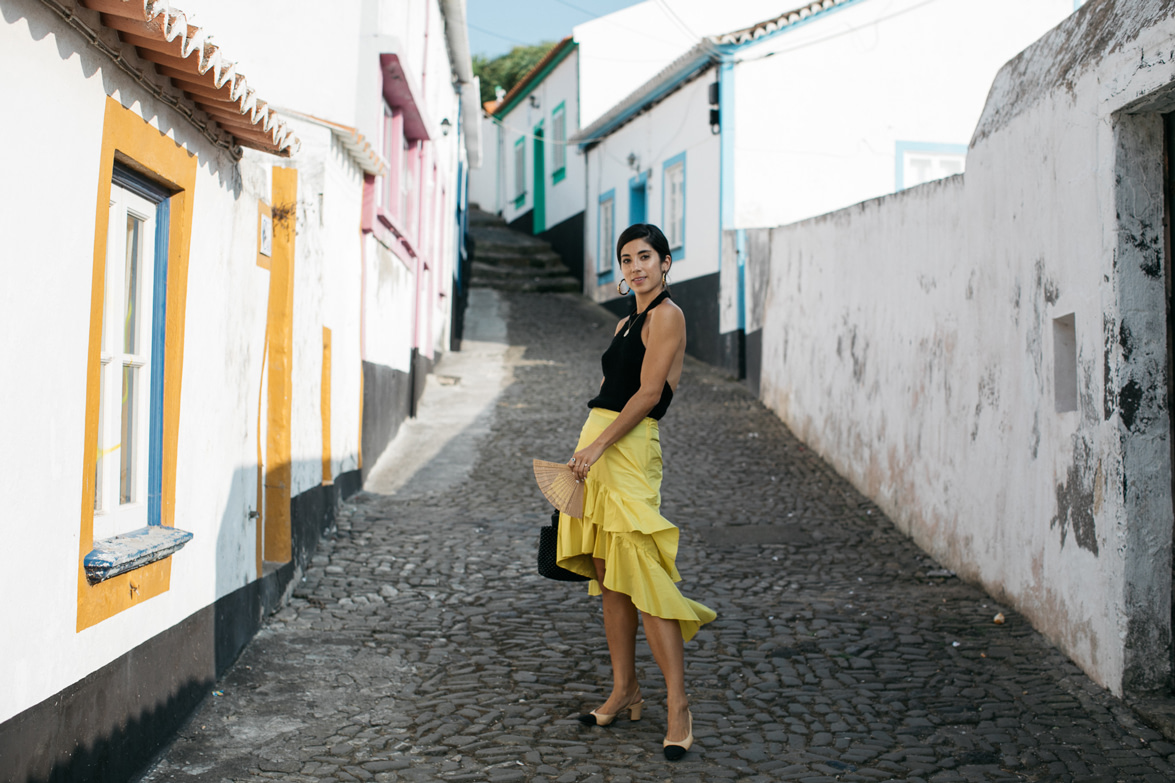 [row][half]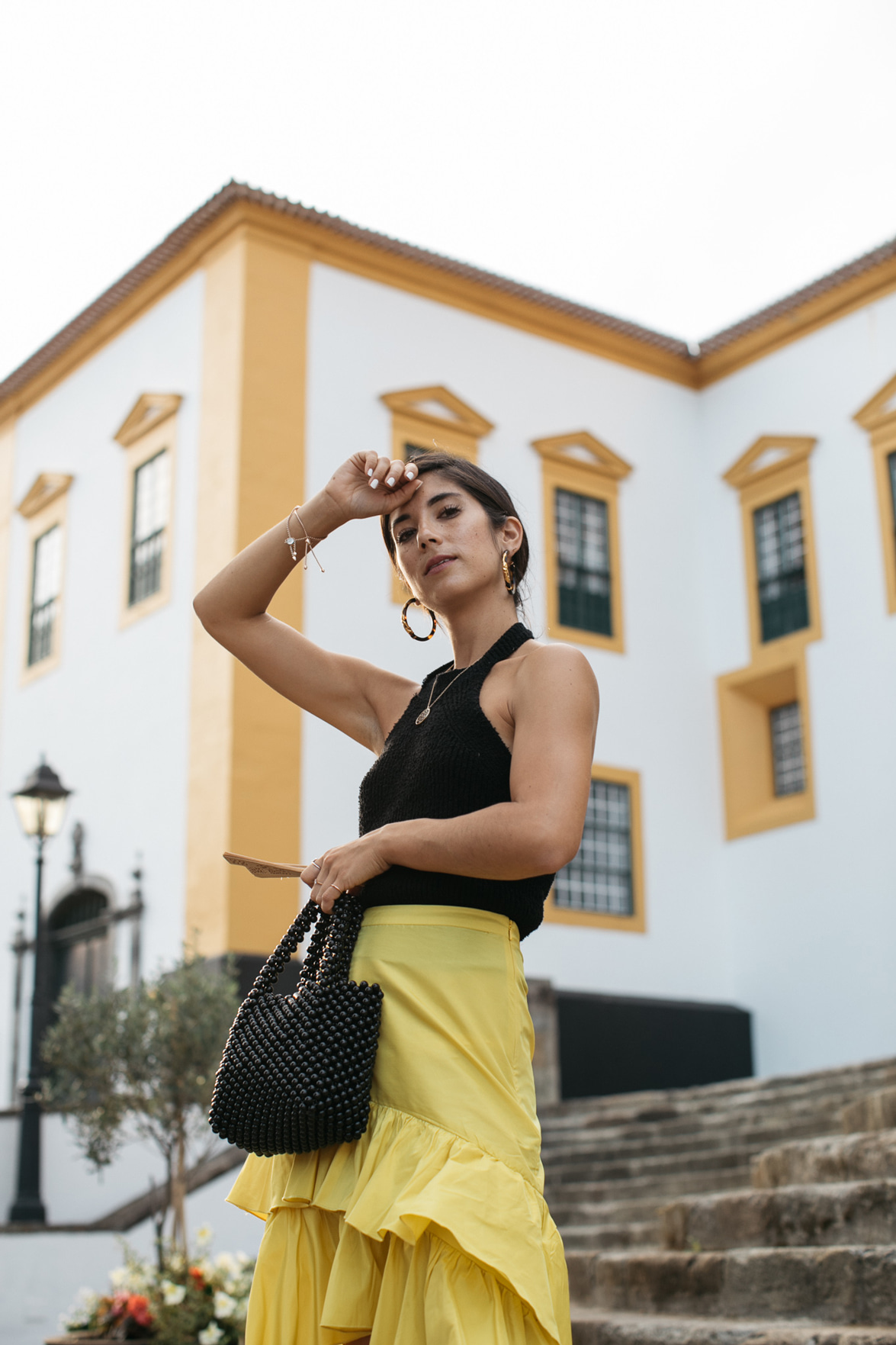 [/half][half]
[/half][/row]
[prodl brand="Cynthia Rowley" product="Ruffled midi skirt" description="My yellow obsession continues! And this punchy color was such a fun piece to style around the island. I spotted this skirt a lot during NYFW actually, paired with other bright, punchy, even neon colors and I was frantically taking notes." link="http://shopstyle.it/l/S3b5"]
[/prodl]
[prodr brand="Mango" product="Halter neck top" description="I originally picked this halter neck top up on a whim and it ended up being one of my easy summer MVPs -- perfect with my high waisted skirts and jeans." link="http://shopstyle.it/l/S3dj"]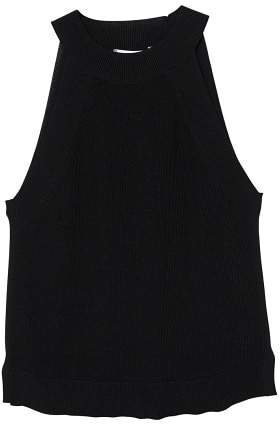 [/prodr]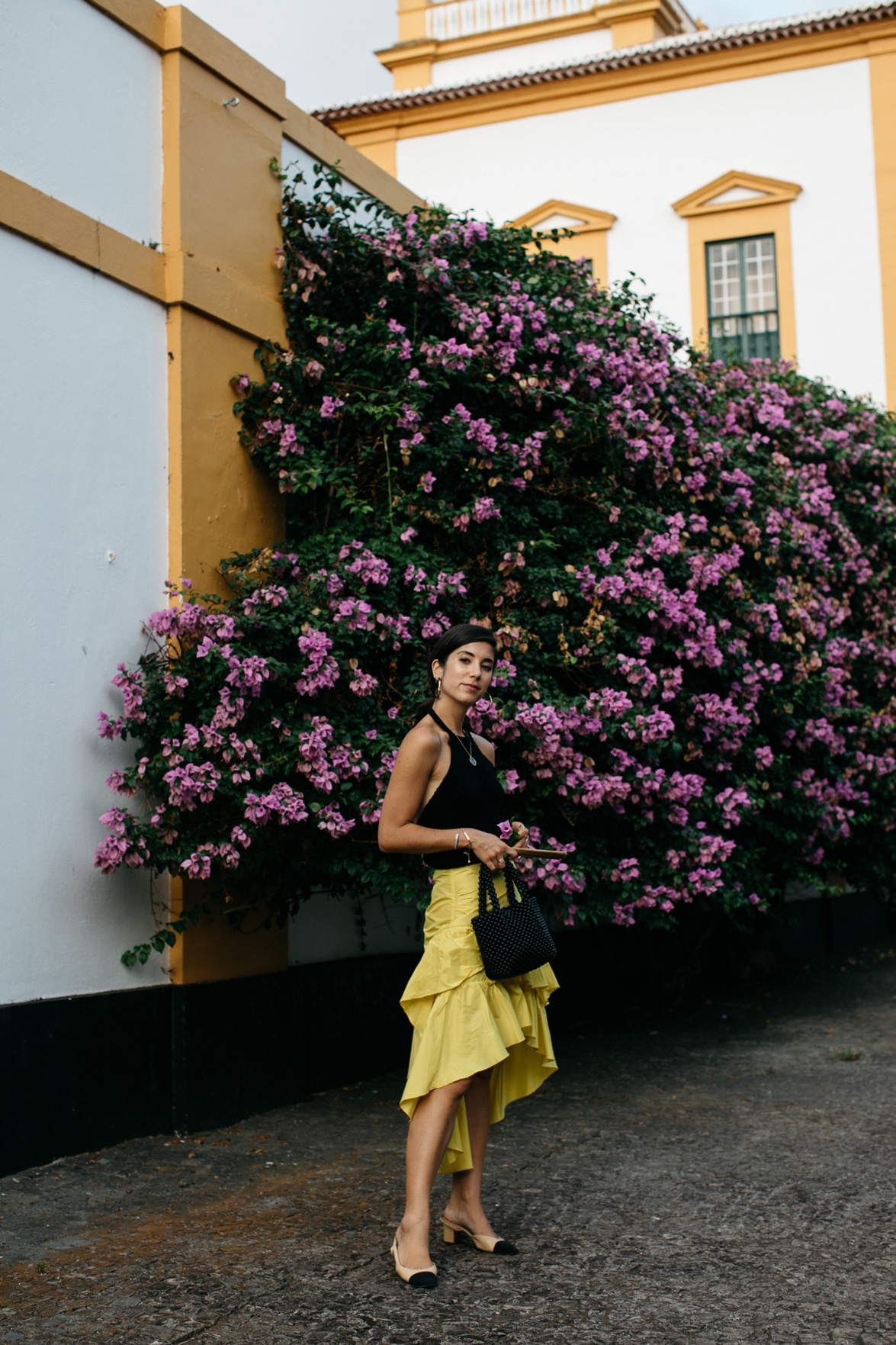 [row][half]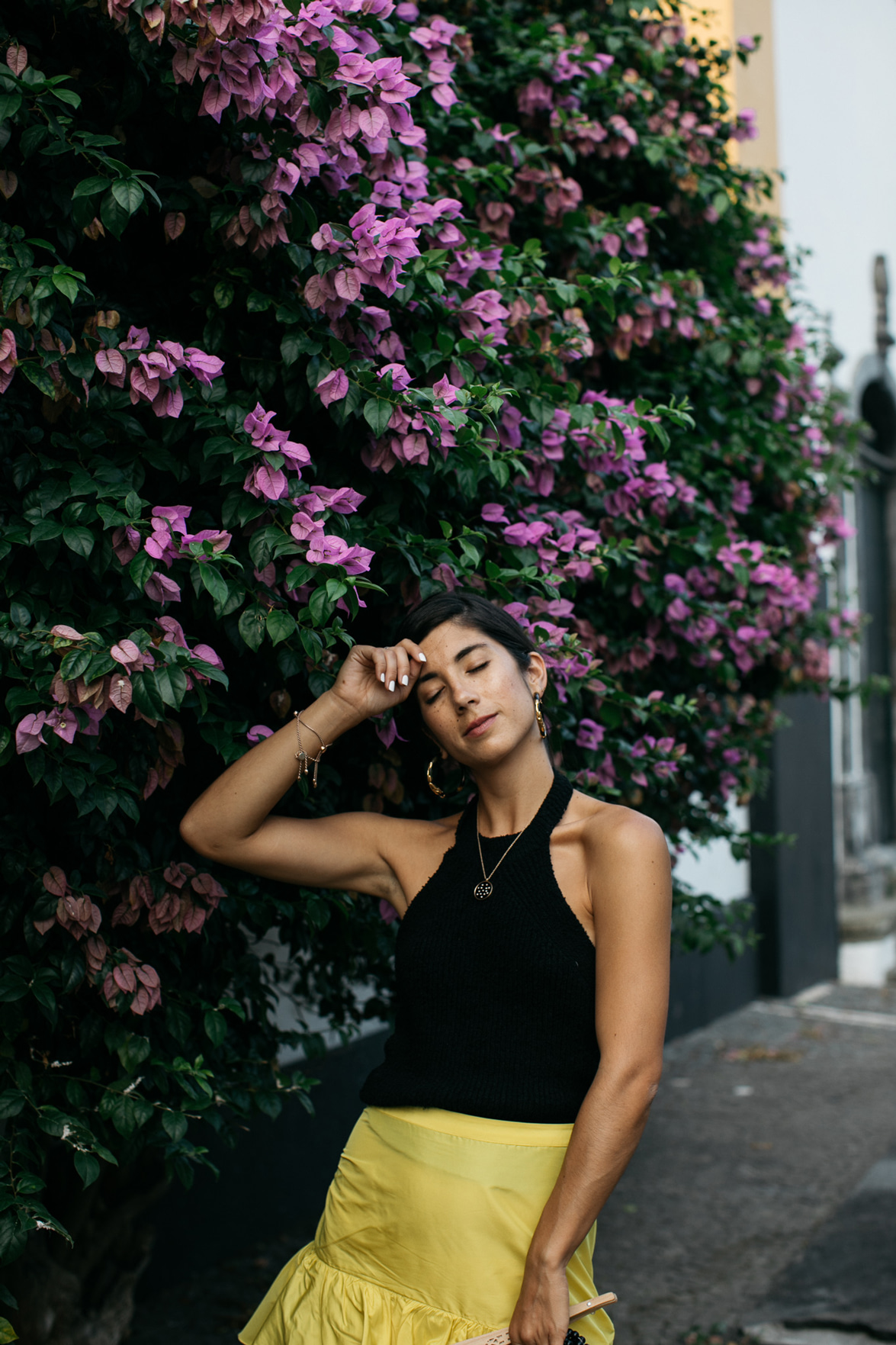 [/half][half]
[/half][/row]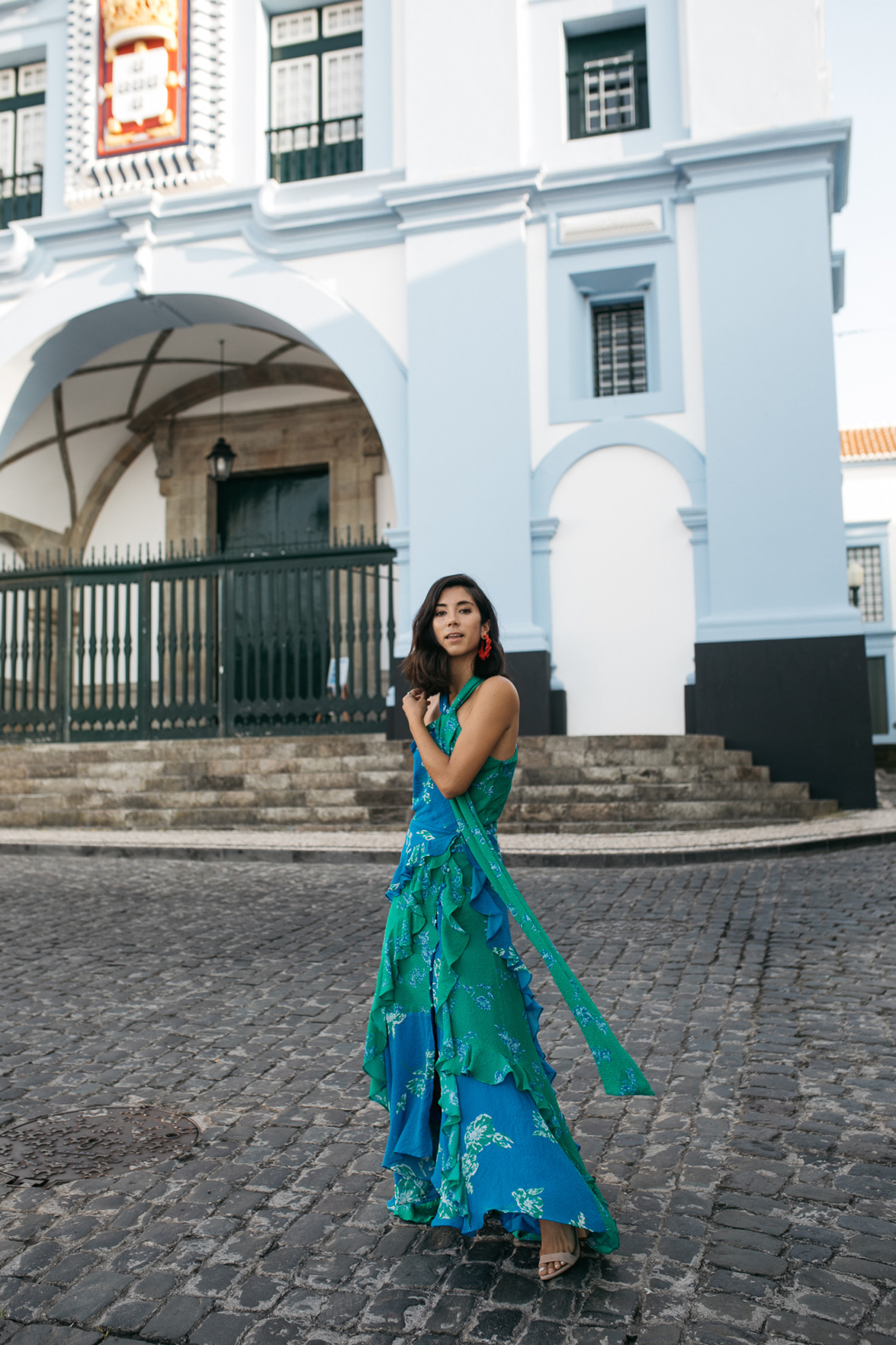 [row][half]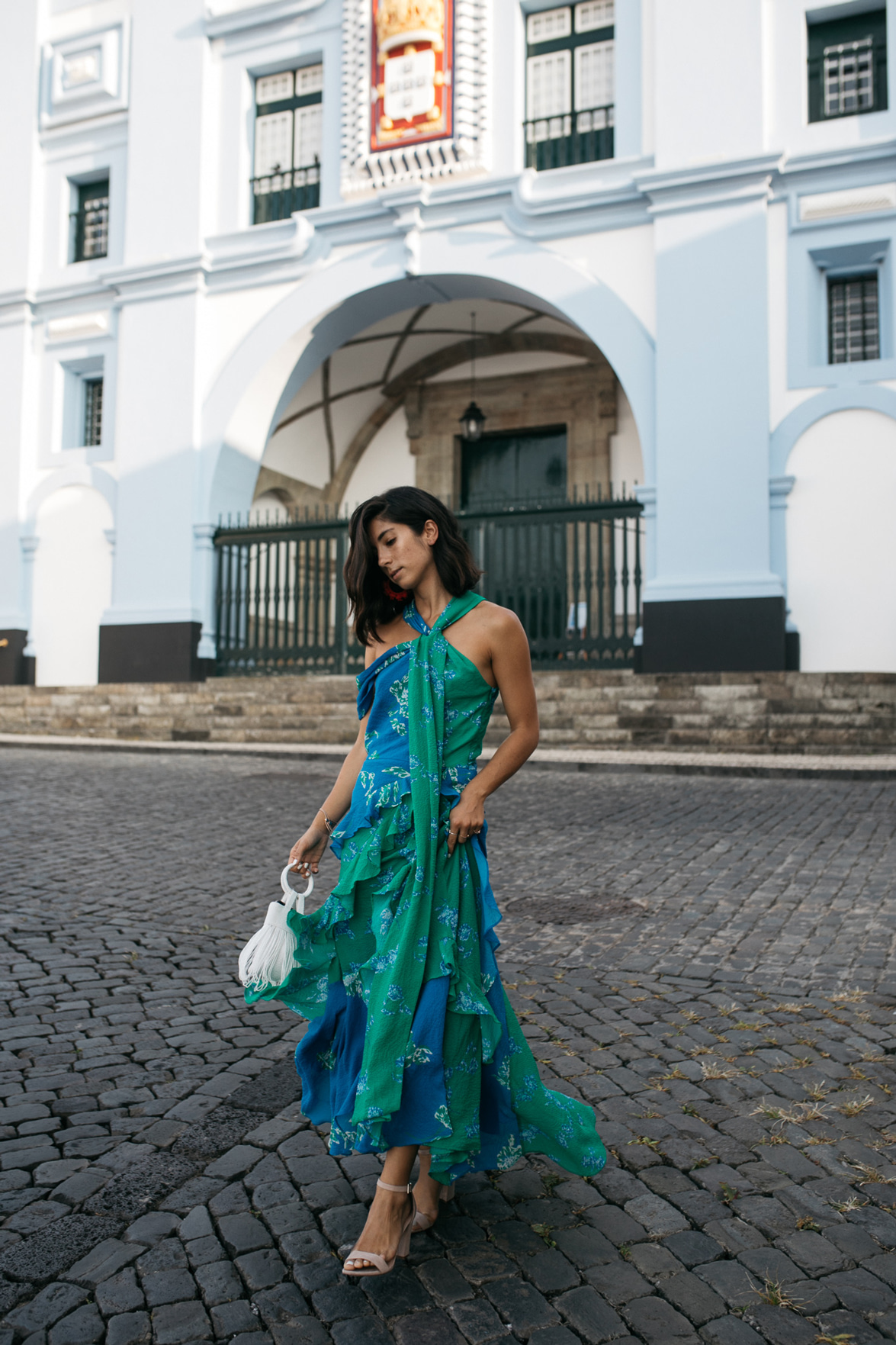 [/half][half]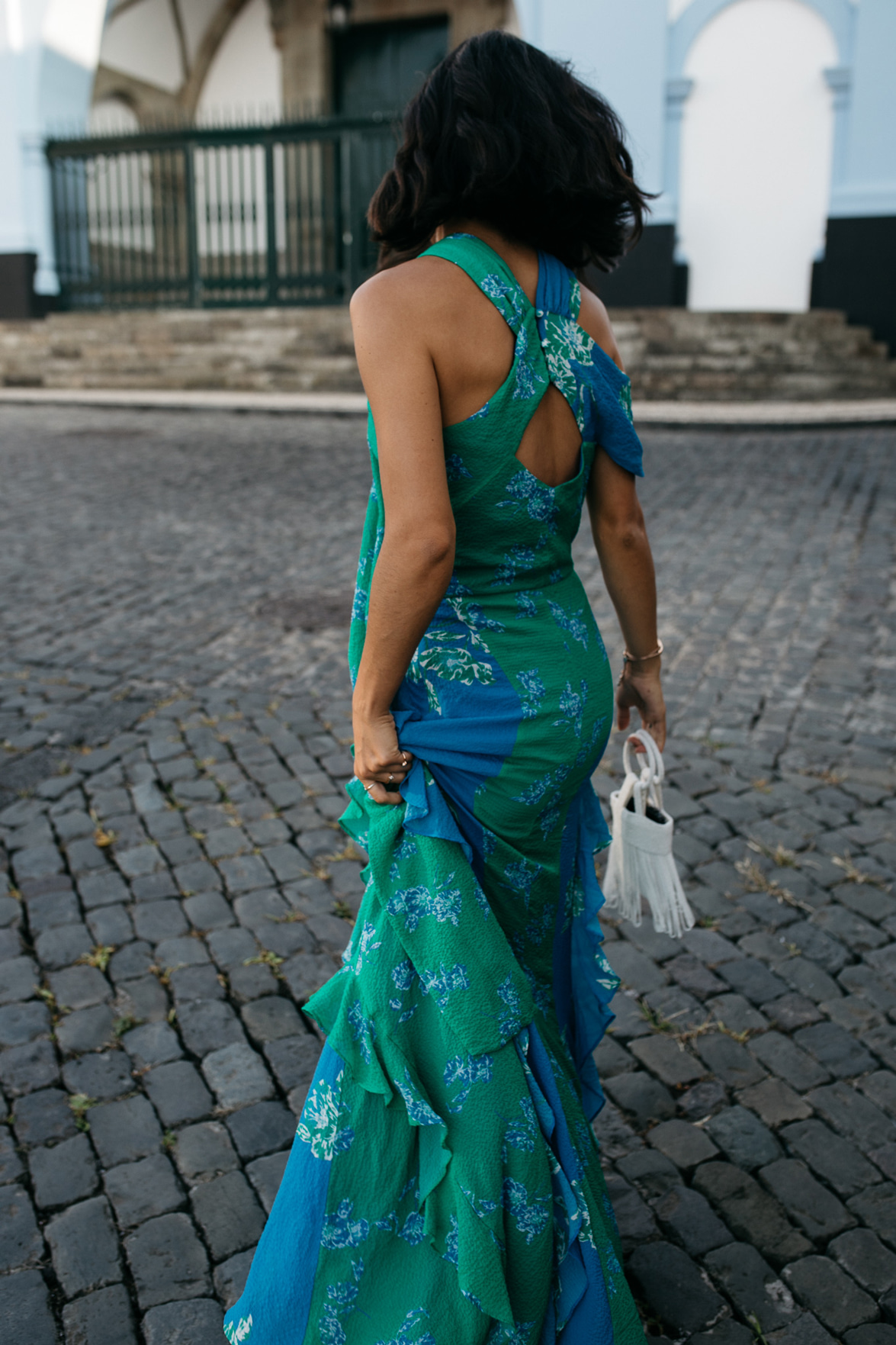 [/half][/row]
[prodl brand="Tanya Taylor" product="Briella dress" description="I had been eyeing this particular dress on Rent the Runway for quite some time now and it finally became available to rent right before our trip! The colors were perfect with the colorful buildings on the island -- and would make for a lovely wedding guest dress." link="http://shopstyle.it/l/S3dF"]

[/prodl]
[prodr brand="Sachin + Babi" product="Lulu bag" description="I love this white beaded bag, but the emerald is definitely high on my list. The color would be so great for fall, heading into holiday season. Perhaps a great gift idea for girlfriends, too!" link="http://shopstyle.it/l/S3dF"]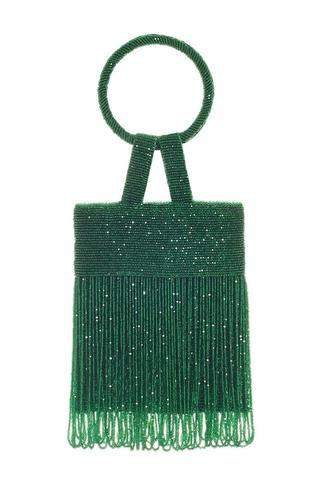 [/prodr]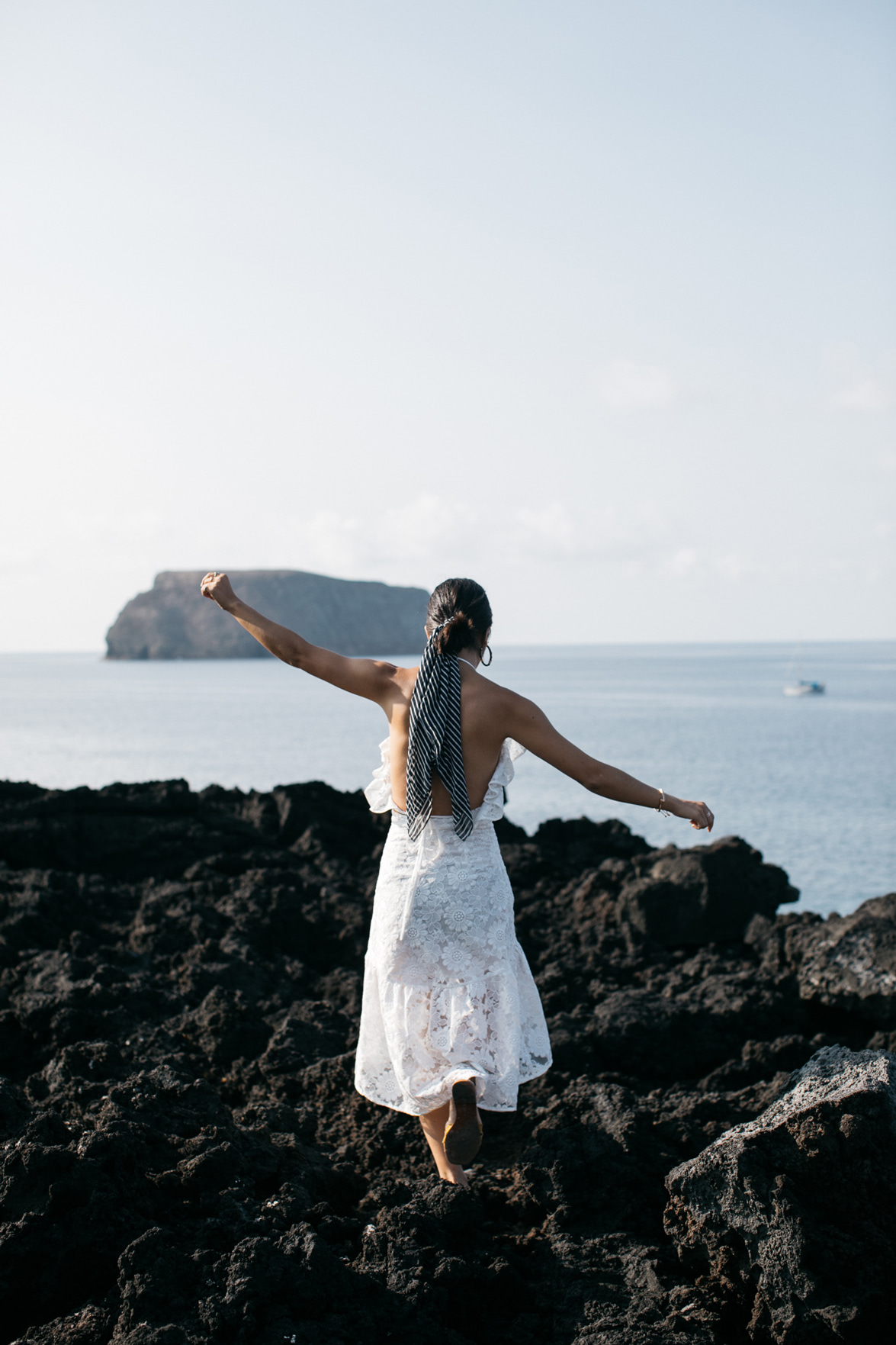 [row][half]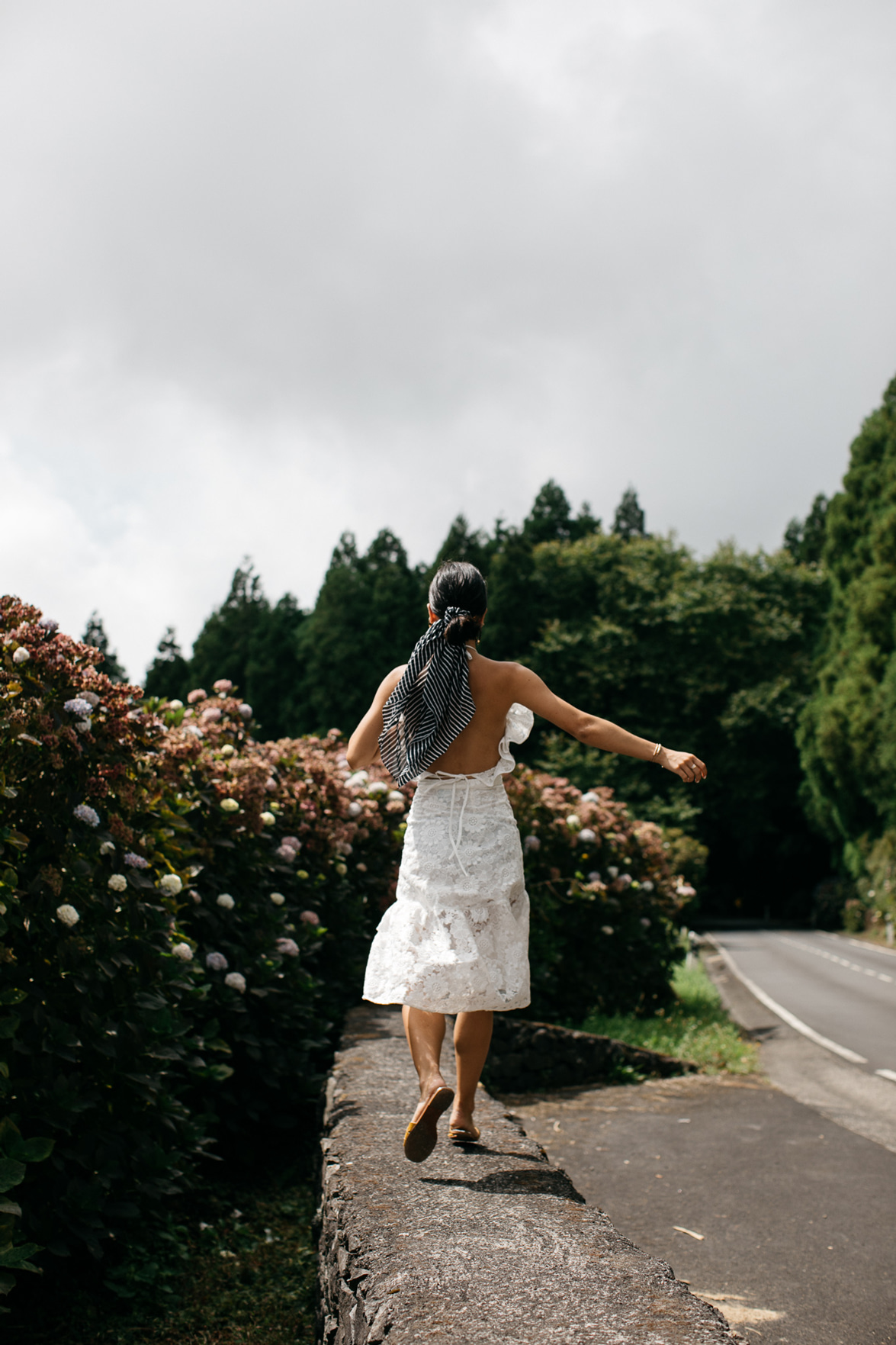 [/half][half]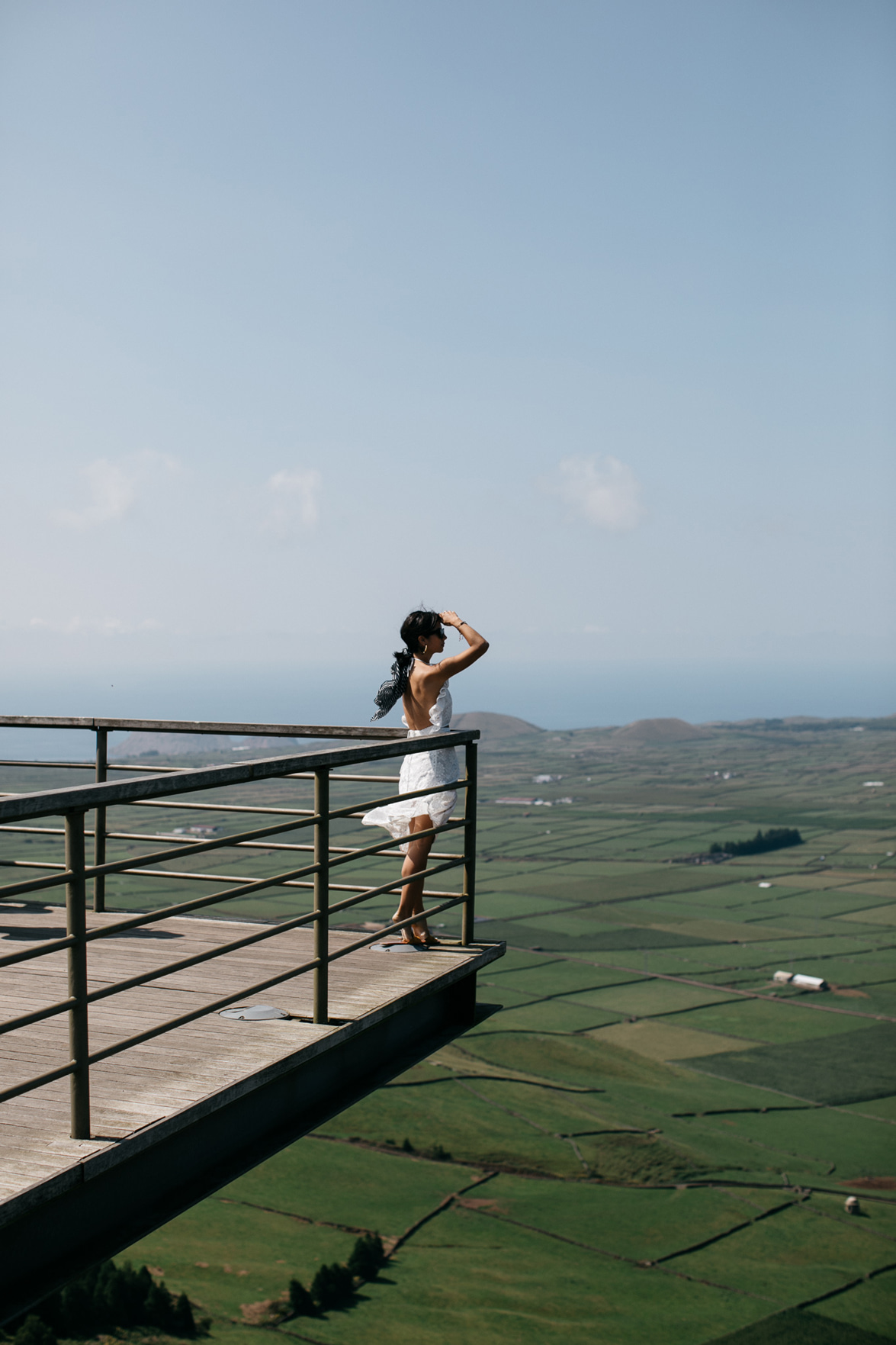 [/half][/row]
[prodl brand="Cynthia Rowley" product="Maya ruffle lace skirt" description="This is the perfect late summer two piece set -- the skirt is perfect when paired with bathing suits and works nicely with a great vintage band tee, for a more off duty, city look." link="http://shopstyle.it/l/S3fW"]
[/prodl]
[prodr brand="Cynthia Rowley" product="Maya lace ruffled crop top" description="While I love this set together, this top is perhaps even better when worn with high waisted jeans." link="http://shopstyle.it/l/S3es"]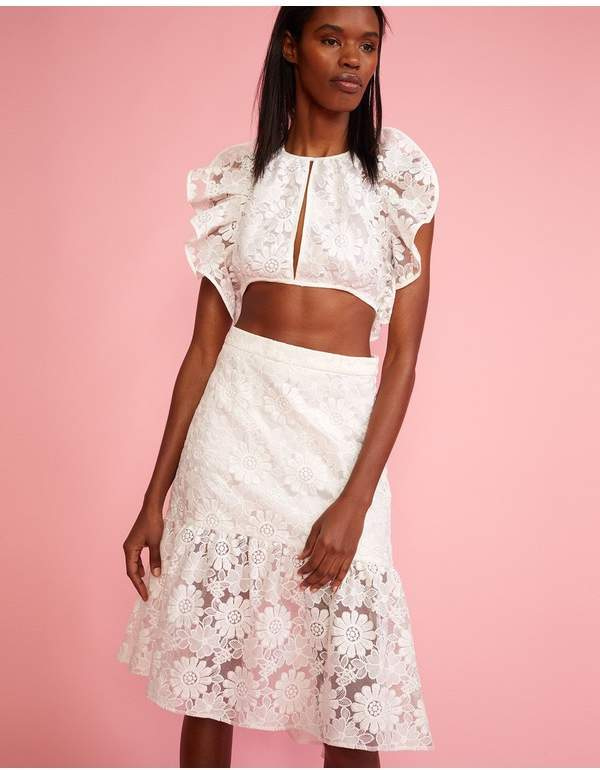 [/prodr]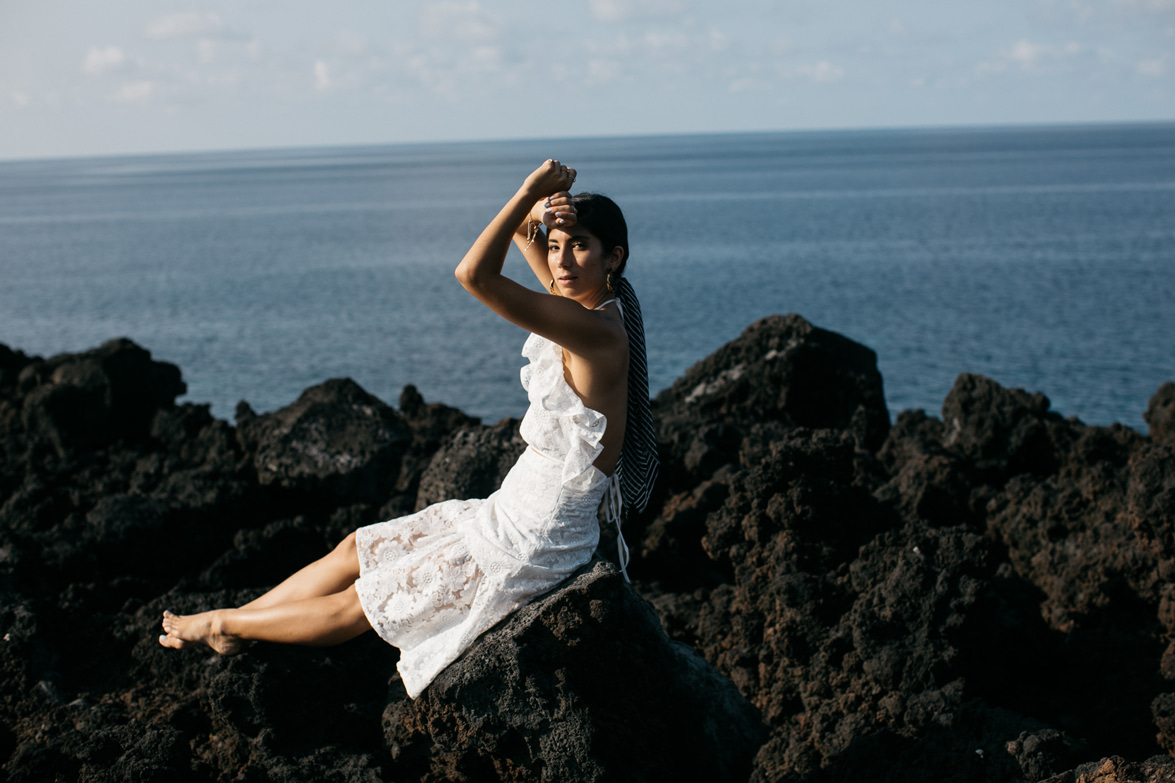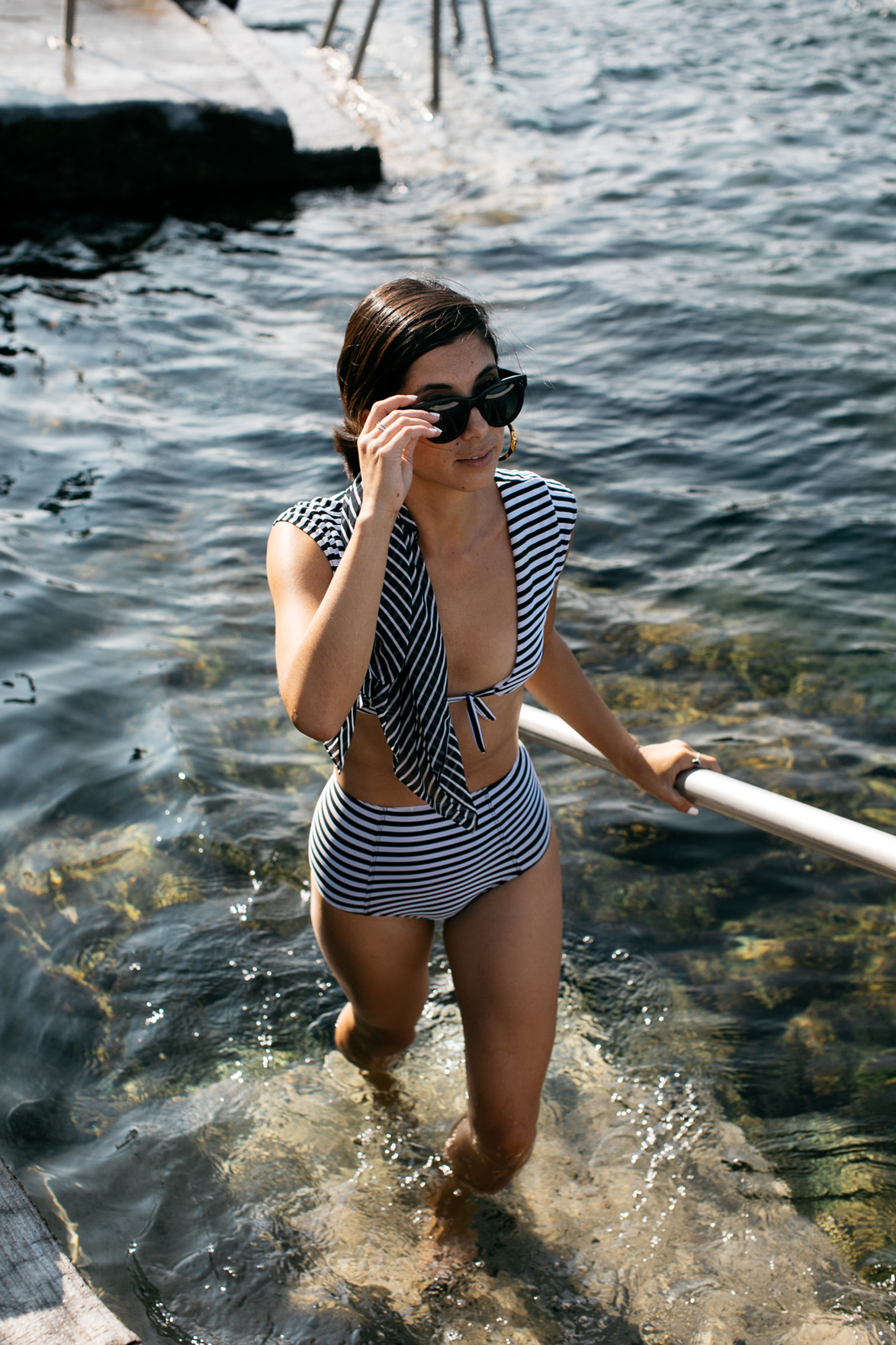 [row][half]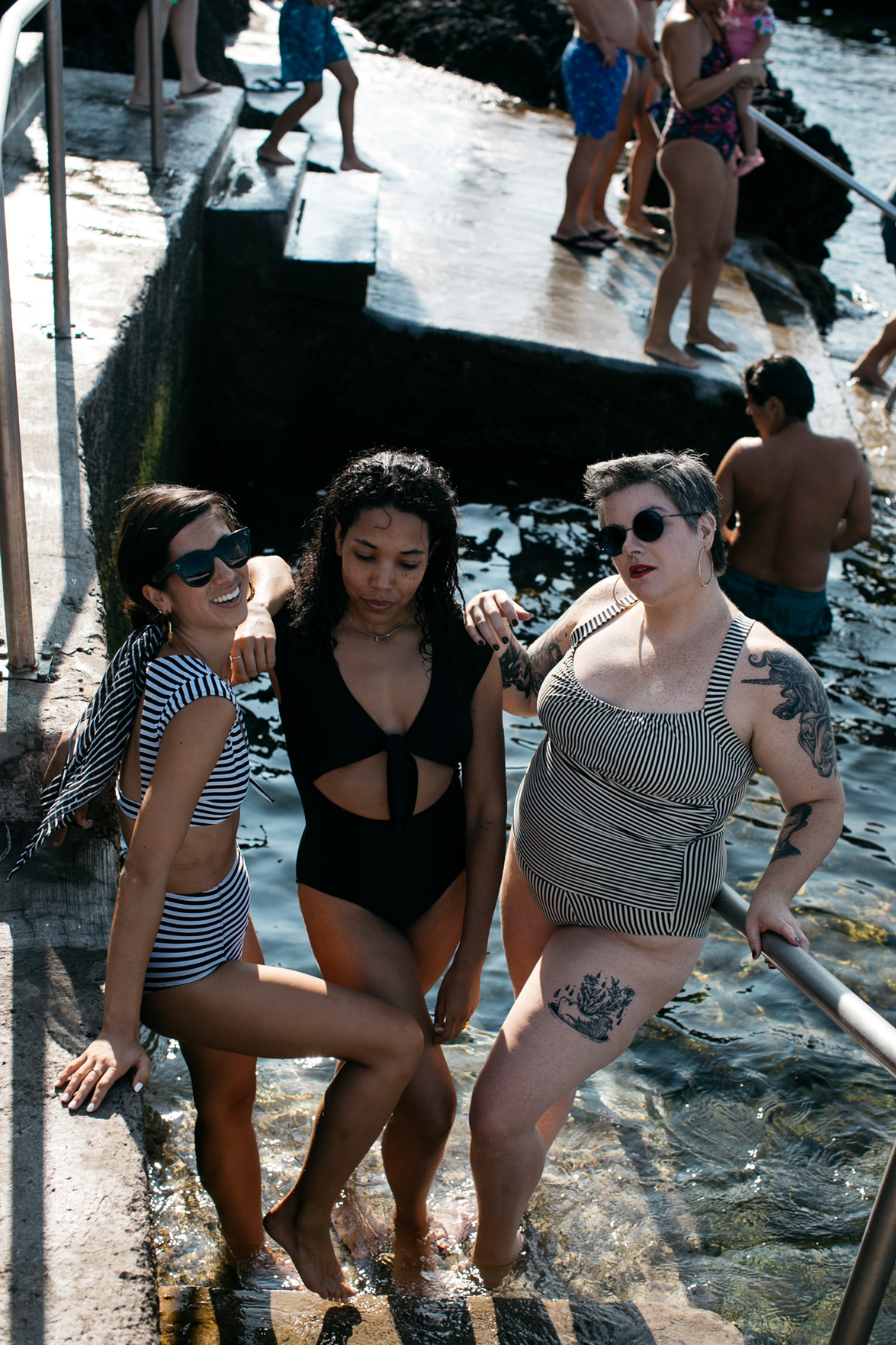 [/half][half]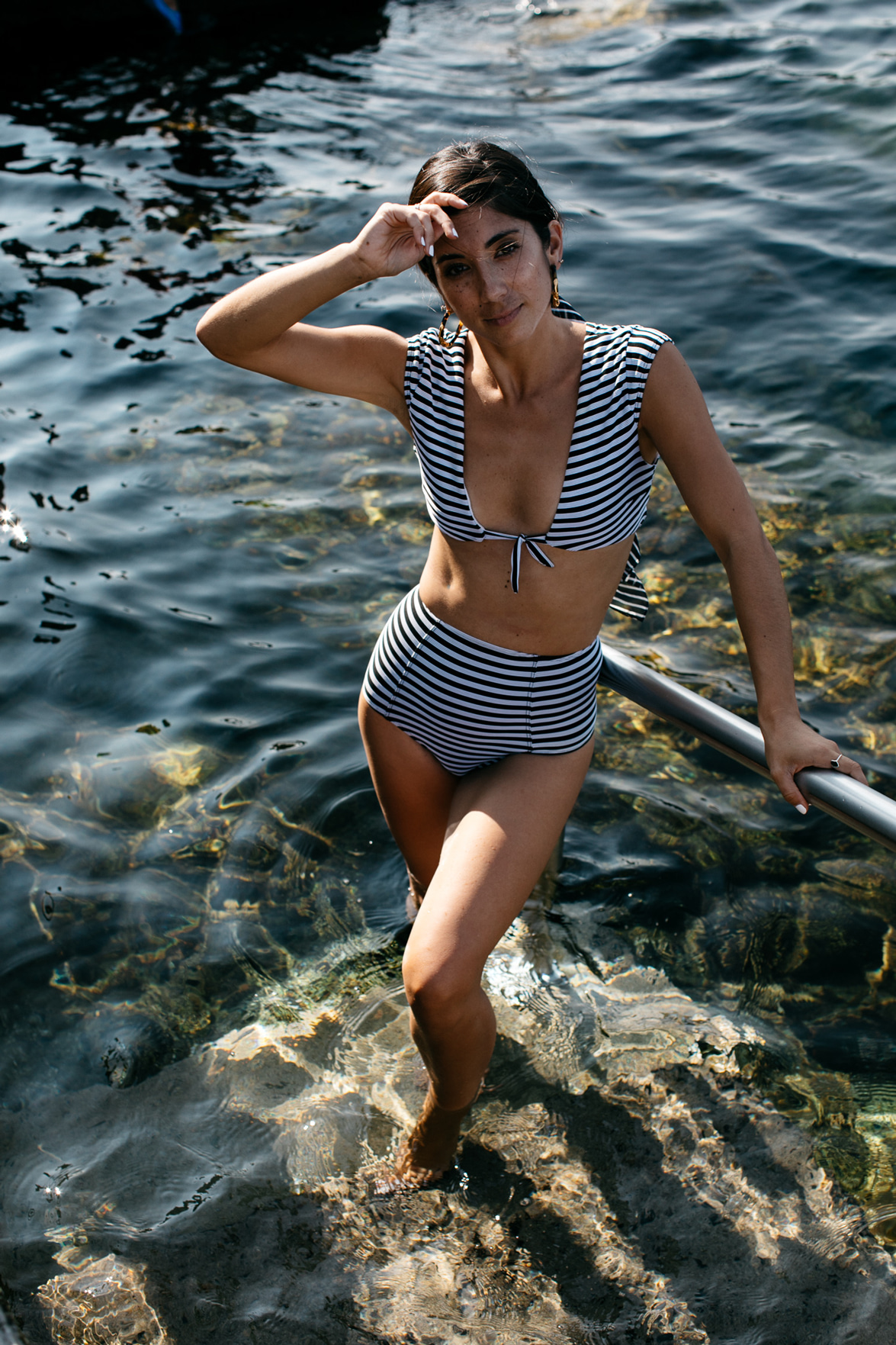 [/half][/row]
[prodl brand="6 Shore Road" product="Coco bikini" description="This bathing suit wins the award for best suit of the summer -- so easy to wear for most of my vacations. Cute for photos, perfect for actually swimming, diving and paddle boarding." link="http://shopstyle.it/l/S3gh"]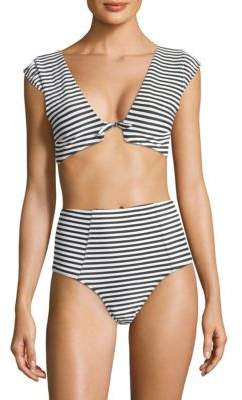 [/prodl]
[prodr brand="Brothers & Sisters" product="Hair scarf scrunchie" description="Giving all my hair scarves one last hurrah of the summer -- and this one got a lot of play these past few months." link="https://www.brothersandsisters.biz/collections/scrunchies-scarves/products/bretagne-new"]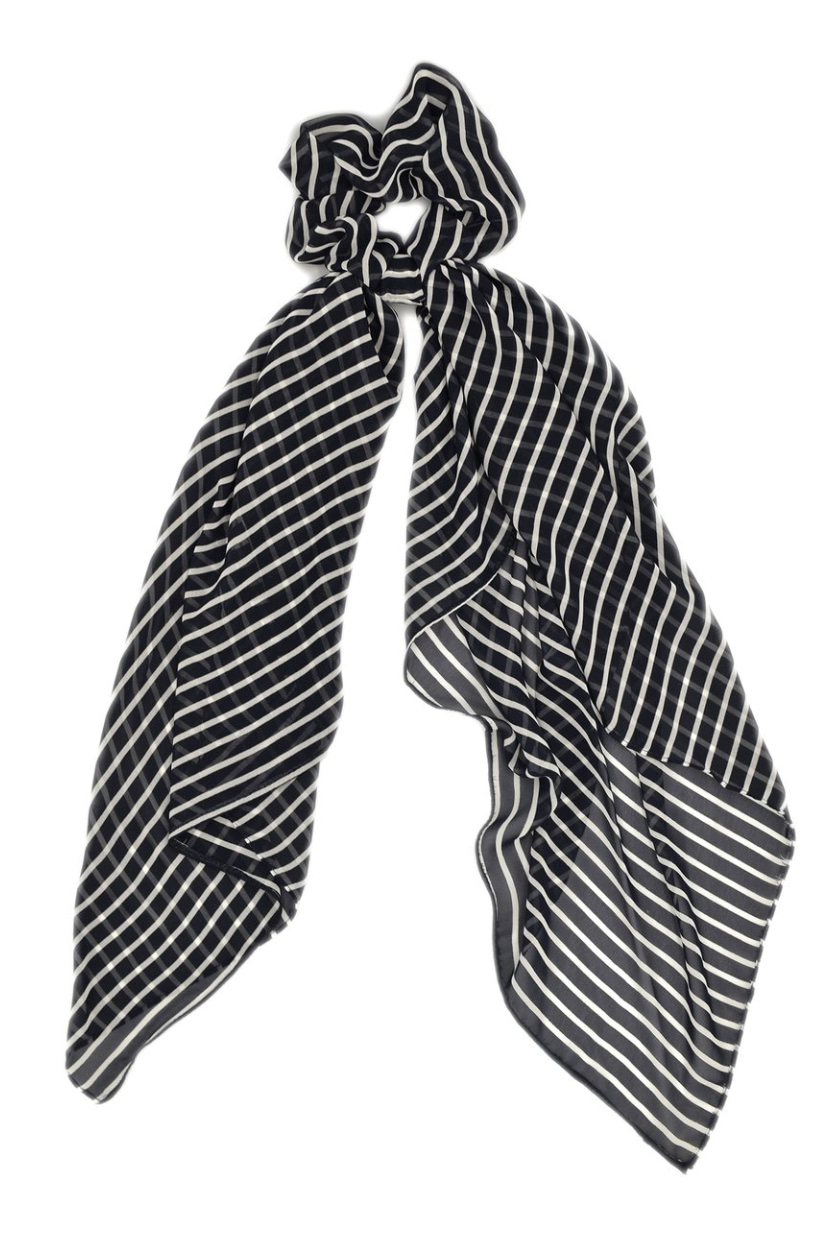 [/prodr]