3
minute read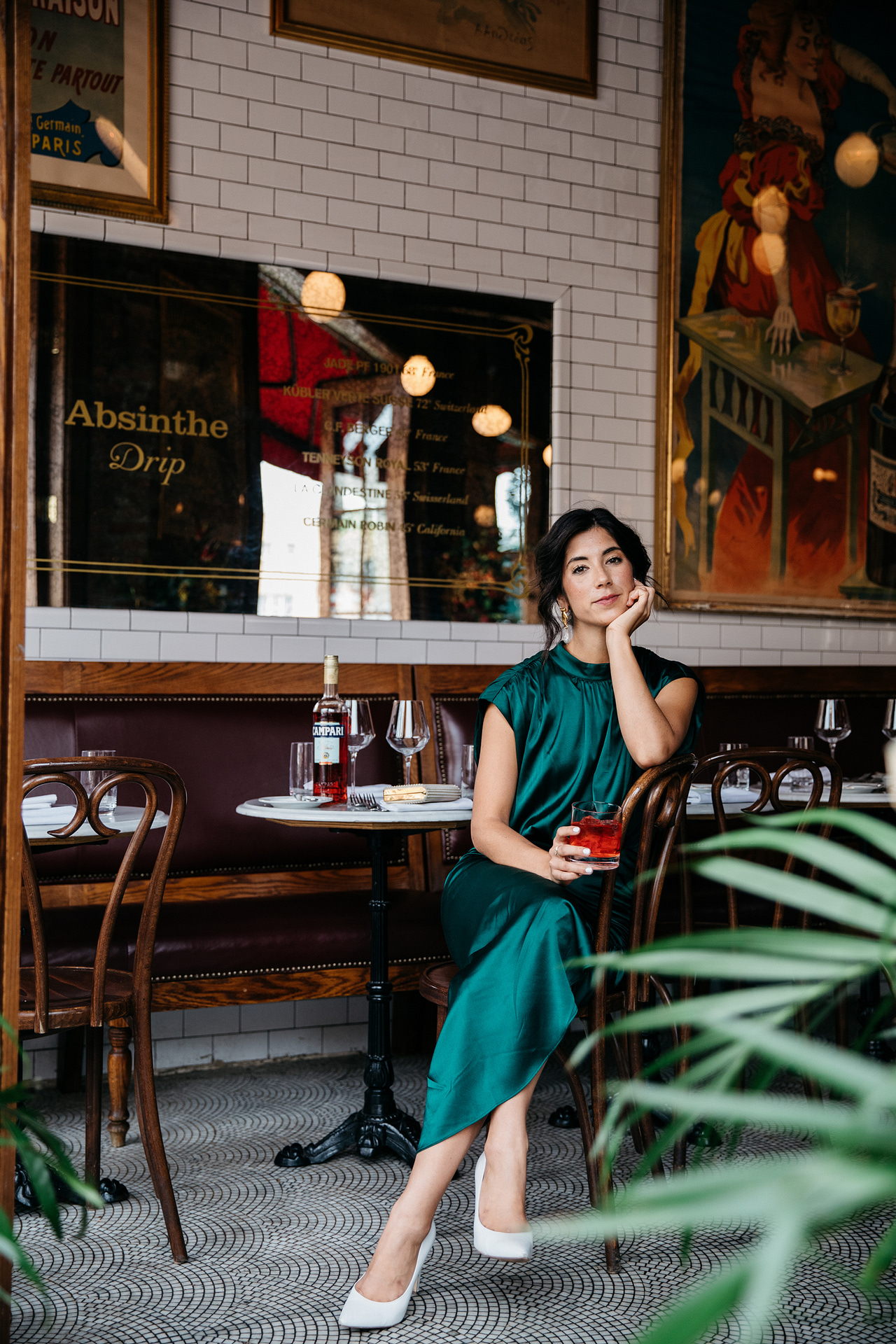 OUTFIT DETAILS: Veronica Beard dress (borrowed last year, similar style here) // Sarah Flint heels (gifted) // Alighieri earrings (gifted) 
When I first moved to New York over 5 years ago, I had it in my head that I'd check off a bucket list goal of mine to work as a bartender somewhere.
This isn't to say I necessarily love bars. Or alcohol either. Both are nice given the right time and the right place and the right company. This isn't to say I need the extra cash either (although who am I kidding, this is New York — we always need the extra cash). No, I mainly want the stories from it — fodder for a book I know I have inside me somewhere — or at the very least, something to chuckle about when I'm old and grey. A chapter of my city experience that I could cull from when someone asks me, "Oh what was New York like when you lived there?" To which I'd raise a curious eyebrow and reply with my favorite opener, "Well, you're never going to believe it, but this one night..."
Perhaps I'd recount wild tales, peppered with celebrities and daredevil debauchery. Perhaps it'd be a sweet story of a couple who still visit their favorite bar after 50 years of marriage. Perhaps it'd be my regular patrons, the folks who night after night, make this frenetic and at times disjointed city, feel more and more like home. Whatever the case, I think about these hypothetical stories I could tell about a hypothetical job I've never had, and it makes me somewhat nostalgic. Isn't that silly? Being wistful about a job I've never had, that likely would have been hard and thankless? But still, despite it all, I romanticize it — the good, the bad and yes, the ugly of it.
Sigh. Who knows? Perhaps I'll end up getting my wish years from now, maybe in a small pub in London? Or a wine bar in Rome? Or the sleepy corner spot in the West Village that's uncharacteristically untrendy for the area but endearing just the same? And with any luck, even more years from now, when someone leans in to ask me what it was like, my eyebrow will be poised, a playful twinkle in my eye. "Well you're never going to believe it, but..."