3
minute read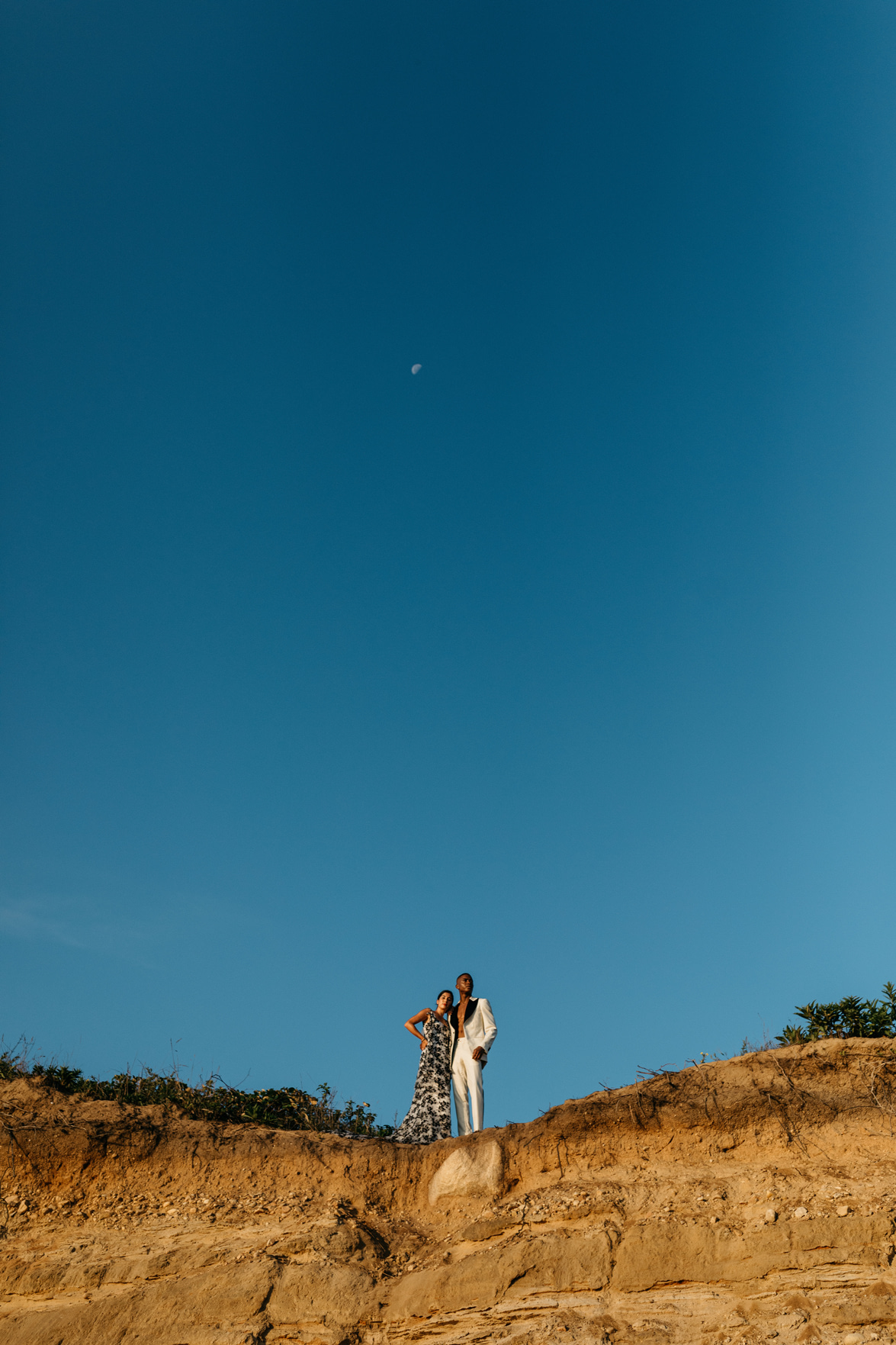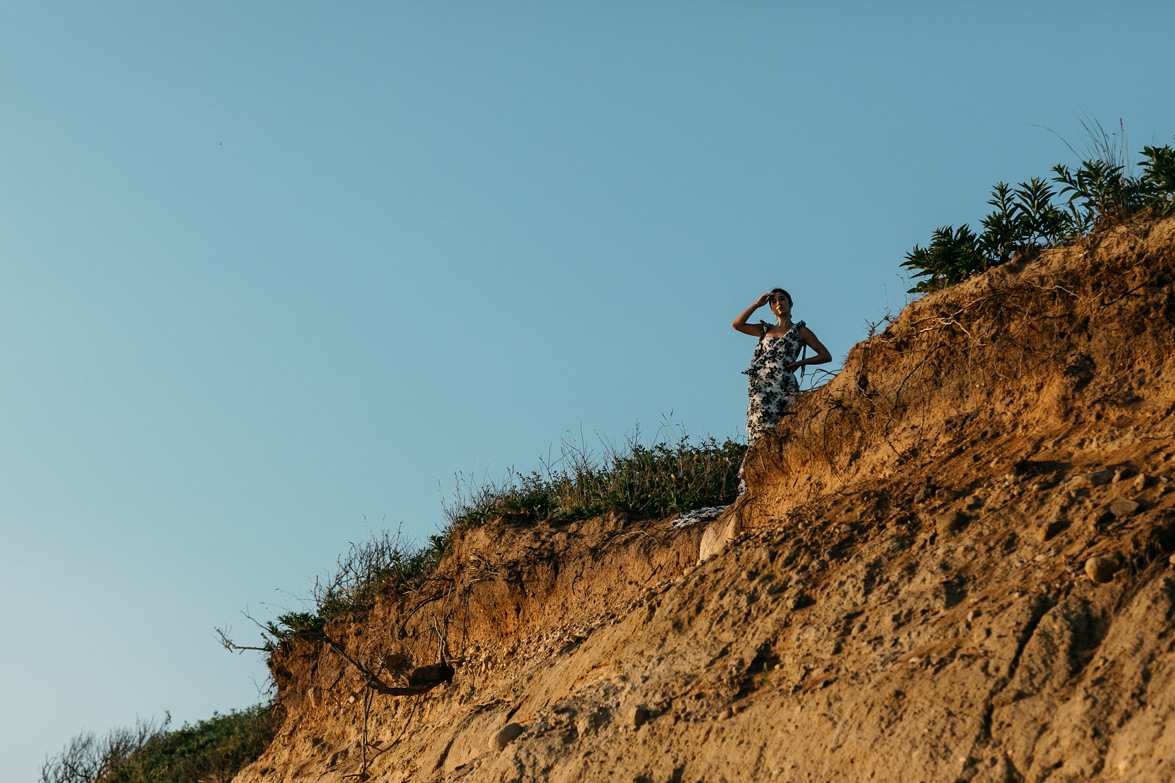 OUTFIT DETAILS: Brock gown (similar style here on sale) (rented via Nova Octo)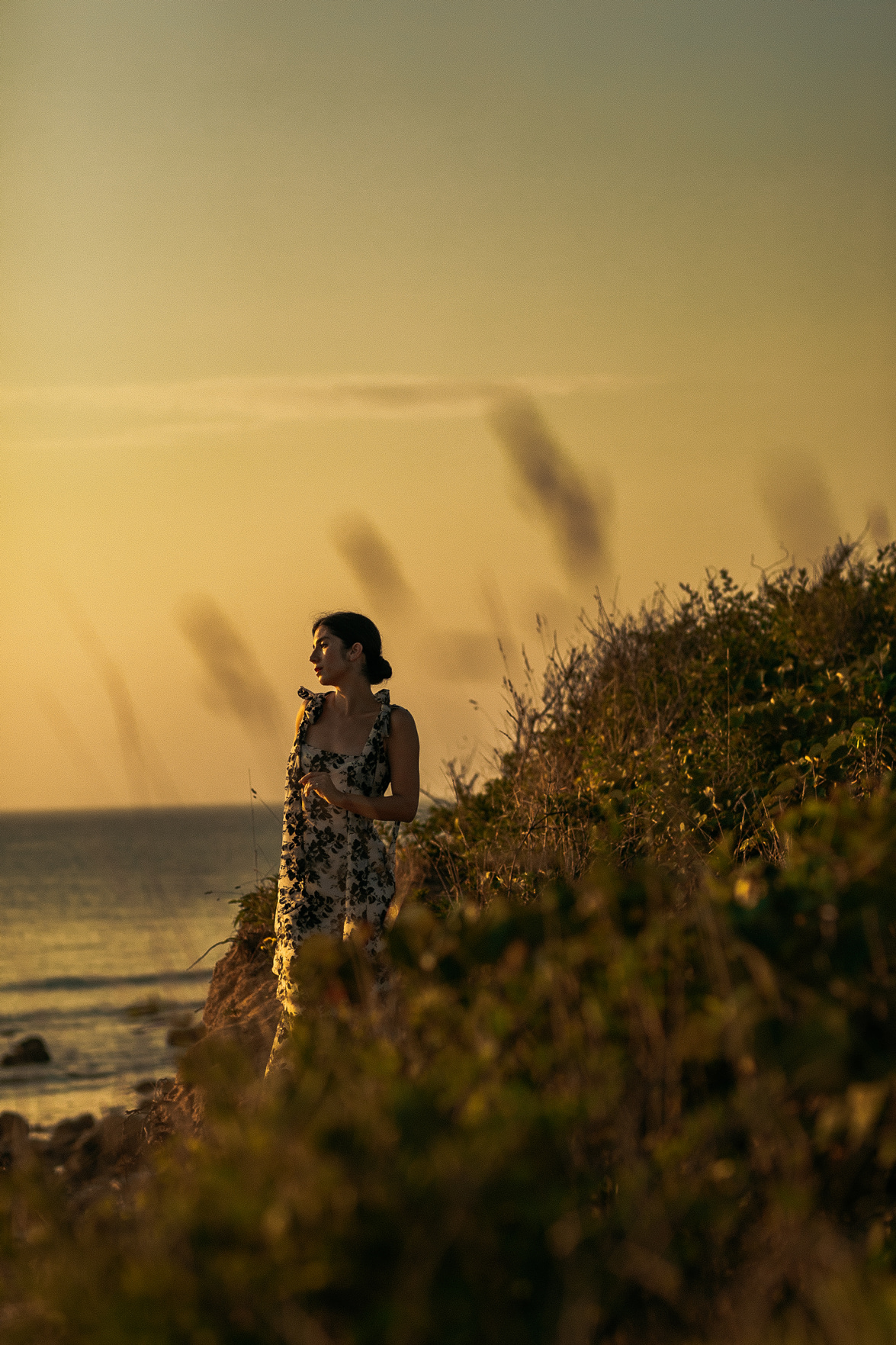 The end of the world...
Whenever I head out to Montauk to visit for the weekend, I smile at its nickname — "The End of the World" — as many Long Islanders call it and in some ways, I suppose it's quite fitting. The drive out there alone feels dramatically final — after all, it is the very most eastern tip of the island and New York state itself. This past visit, Igee Okafor and I decided to head out to photograph the sunrise near the Montauk Lighthouse — catching the very last glimmers of the moon fade away into a still inky sky, as the first embers of the sun danced ahead of us on a glass-like horizon. Save for our two photographers and a handful of surfers out amongst the waves, we were the only souls on the beach. The thought of Manhattan a very distant mirage. As we climbed our perch here, Igee Okafor in a white tuxedo and me in a gown, I couldn't help but grin at how very Gatsby it all felt. The two of us, dressed for a black tie event, here at sunrise on the beach, as if we had just left a fabulously decadent party. Jay and Daisy at the end of the world.
And in case you're feeling somewhat nostalgic and melancholy with the end of summer almost upon us, I wanted to share a bittersweet playlist today, one that I think captures the final fleeting moments of summer in song. Perhaps this is just me, but I never really think of the feeling of melancholy as being such a bad state to find yourself in -- it can beautifully therapeutic, cathartic and enlightening actually -- if you allow yourself to search through it. A way not to just face your demons, but sit down, share a drink with them and understand where they're coming from -- before eventually excusing yourself to leave, with any luck a bit wiser, a bit more humble. With that said, I just wanted to say a heartfelt thanks to everyone who took the time to not only read my novel of a post last week but also leave me some of the most sincere comments I've ever gotten here on This Time Tomorrow. Truly. It brought me to tears.
As much changes in the world and our internet habits along with it, I'm beyond grateful for this little community of truth-seekers, of beauty appreciators and storytellers, who love to take the time to see things a bit differently. Thank you for sharing your respective lights with me.