2
minute read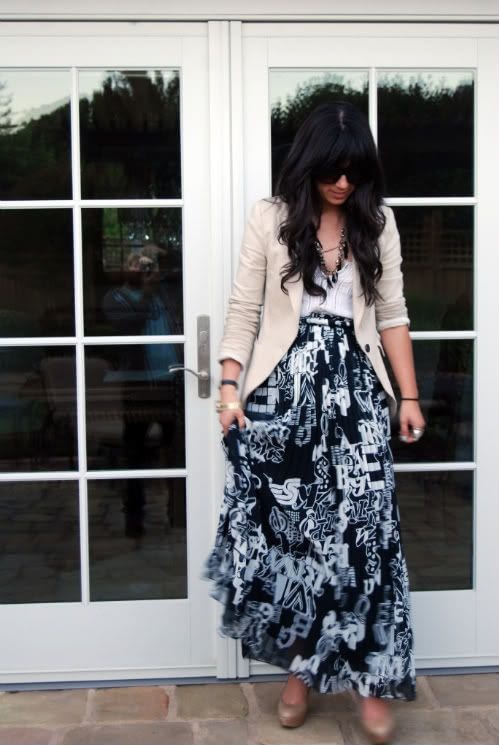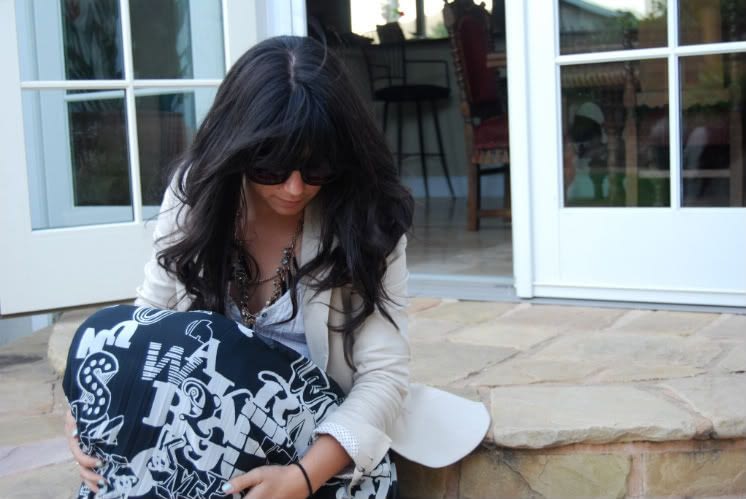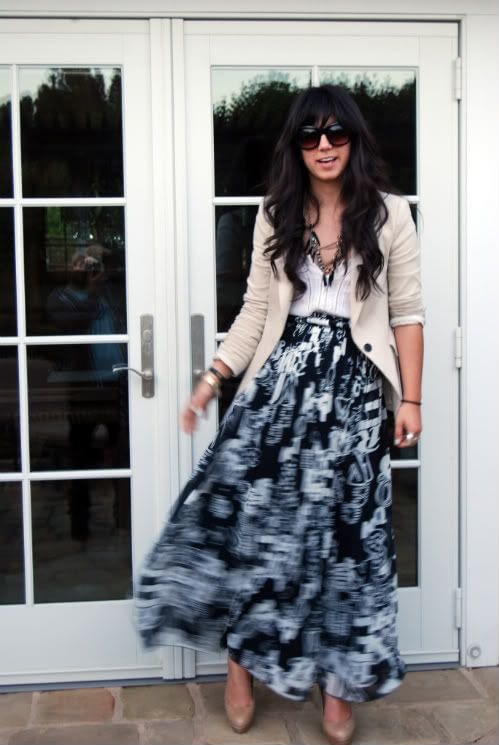 This has to be one of the most random skirts I own, covered in the alphabet. And in case you were wondering, yes, sometimes fashion allows you to channel your inner 2nd grade teacher.
As for the lack of posts lately (apologies for not answering e-mails lately either, I'm digging through that inbox as we speak), I have to say that things have come to a rather screeching halt here at This Time Tomorrow. Hopefully, with a little luck and willing standby photographers, posting will return to normal. And if I'm really lucky, my sleeping habits will follow suit. I'm not holding my breath, though.
On a lighter note, how was everyone else's weekend? I went for a relaxing hike outside of the city. The fresh air (and climbing some rather epic trees) worked wonders.
Blazer: Tan boyfriend blazer, Zara
Shirt: White button top blouse, A&F
Skirt: Pleated maxi skirt, H&M
Shoes: Nude platform heels, Aldo