2
minute read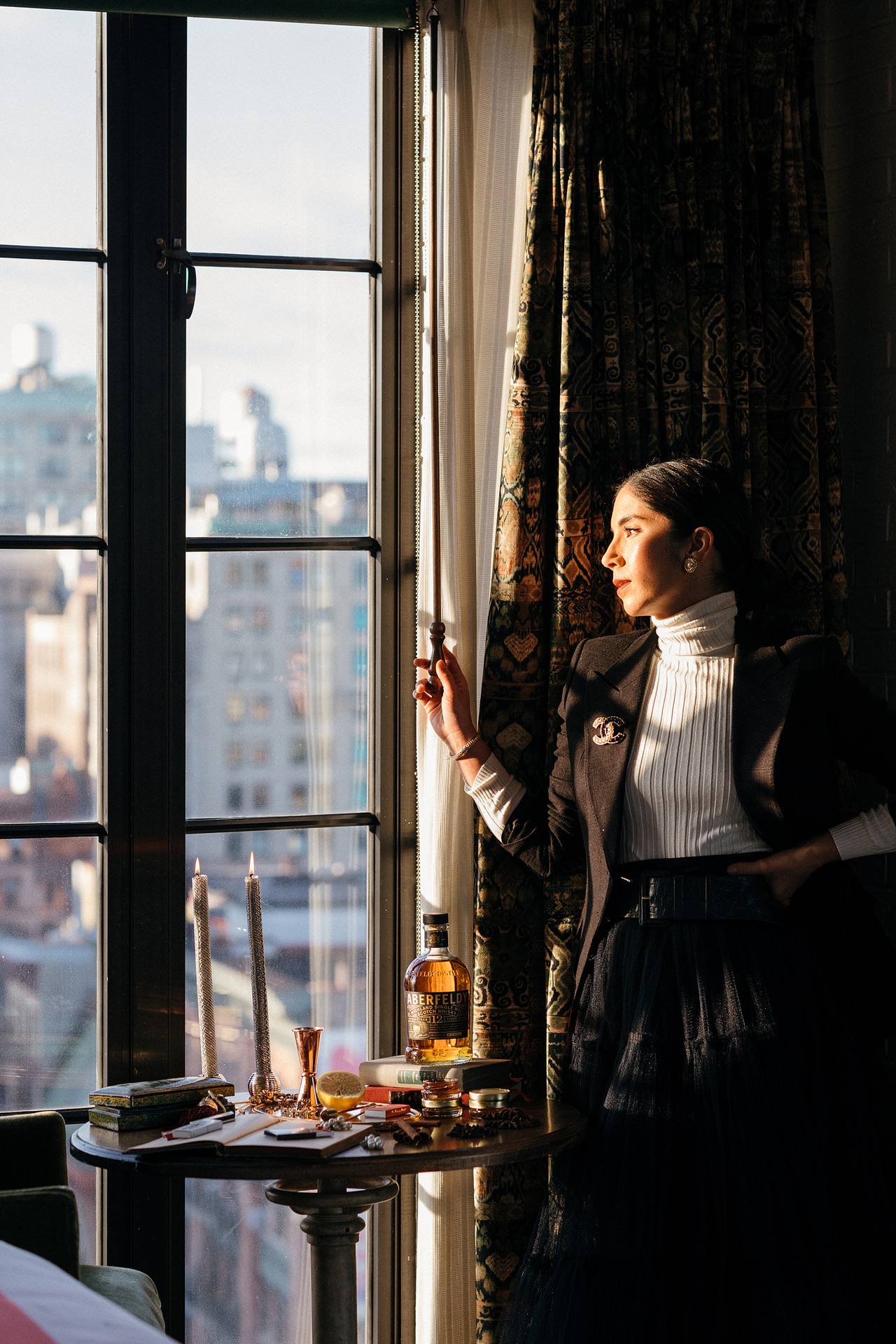 OUTFIT DETAILS: The Kemist blazer and skirt // Zara turtleneck (similar style here)// Vintage Chanel pin // Vintage Chanel earrings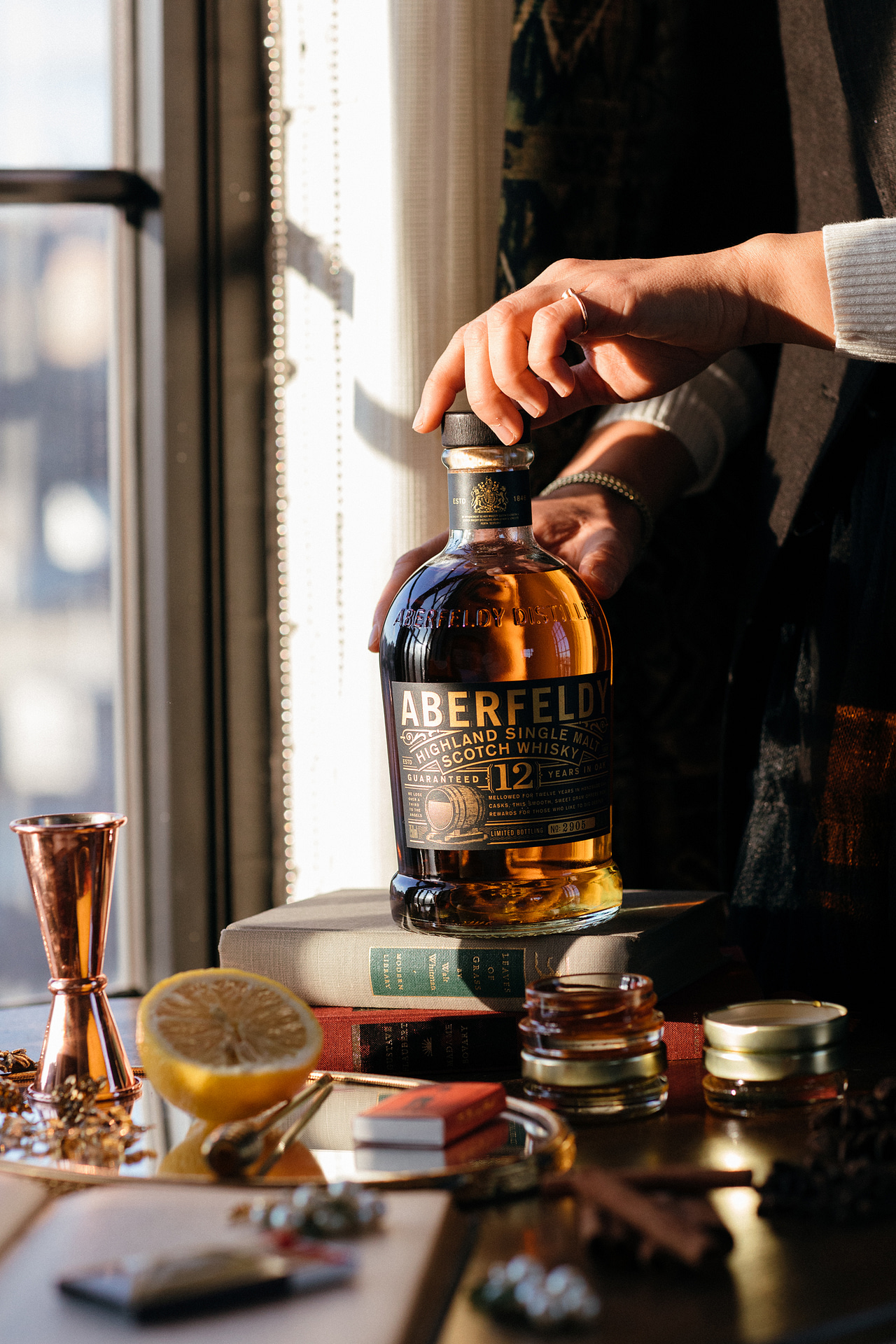 This time of year, I think we could all use more things in our lives that feel like hugs.
Deliciously cozy sweaters. Long baths. The rich sound of a vinyl record. And a cocktail that warms you up, from the inside out. I'm probably biased as a winter gal myself (my birthday is in February), but I do love a good hot toddy, especially after a particularly cold day. And today, with my friends from Aberfeldy — a whisky straight from the rolling Highland hills of Scotland — I'm sharing the perfect (and incredibly easy!) hot toddy recipe below. Cheers to you all, or as the Scots say, slàinte mhath!
What you'll need:
2 oz. Aberfeldy whisky
0.5 oz. local honey
0.5 oz. lemon juice
1 cup of hot water
lemon wedge
cinnamon stick
star anise
Instructions:
Add your Aberfeldy whiskey, local honey, lemon juice and hot water to a mug. Stir together well, then garnish with a lemon wedge, cinnamon stick and star anise. Cozy up with a good book, light a candle or two and enjoy!