3
minute read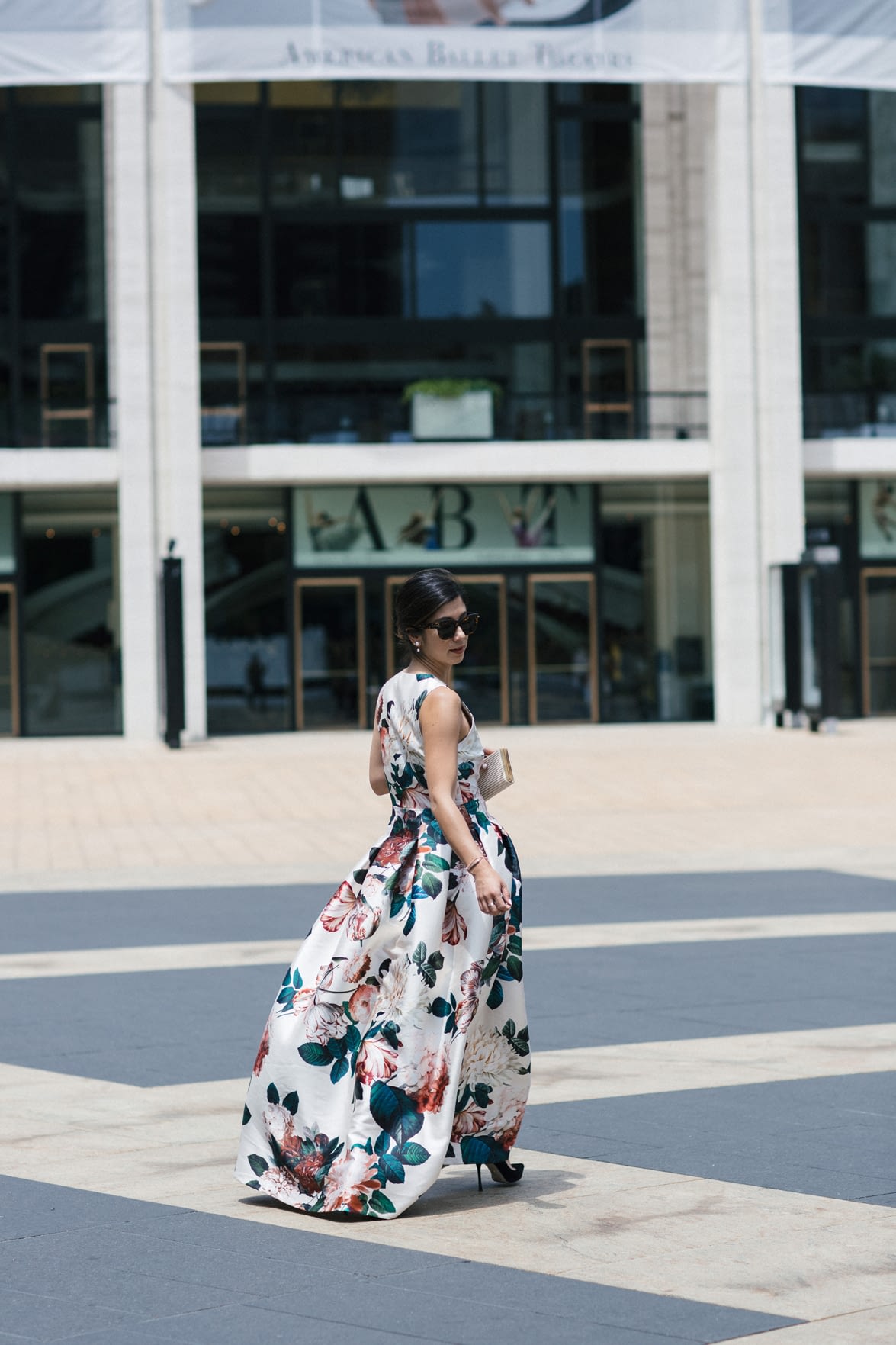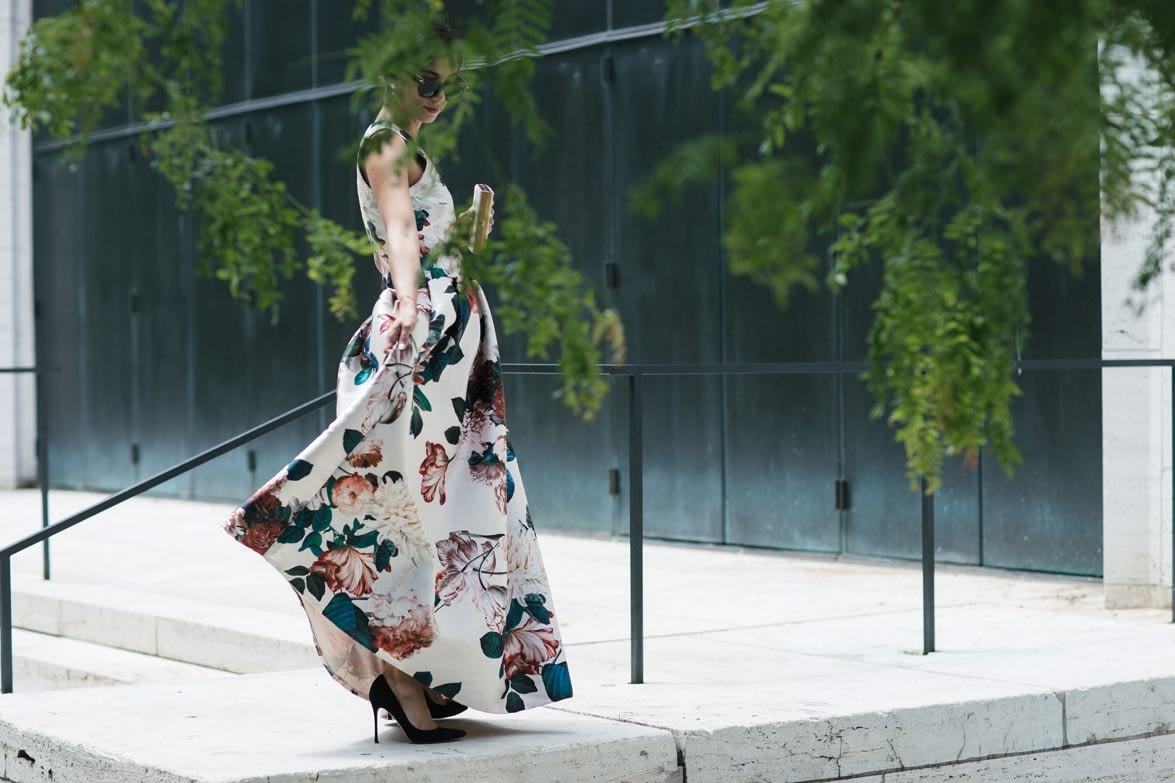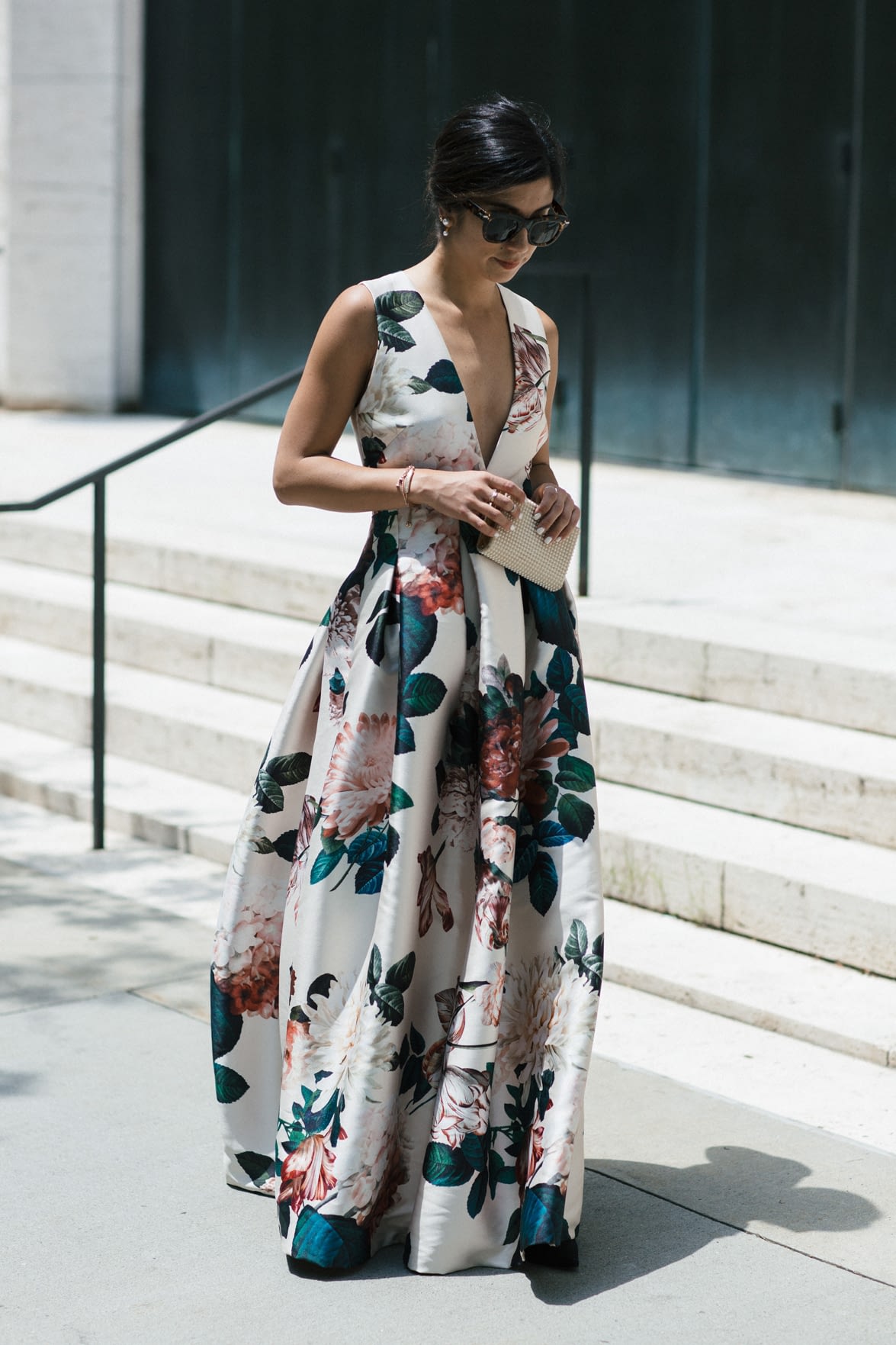 Do you remember that scene in Sabrina, where she returns home from Paris and David finally invites her to his parents' summer party? And, in true Audrey Hepburn fashion, she steps out wearing this stunning Givenchy gown? I absolutely adore that scene. She's still the playful, tomboyish chauffeur's daughter who lives above the garage at heart, but she commands the room now, with such ease and grace that it's hard to take your eyes off her. Since first seeing that movie, I've been dying to find a dress that could have a similar effect. And, of course, an event that would give me an excuse to wear it.
Luckily, the folks over at Sachin + Babi have been my saviors this summer and have been on hand for all my vacations as of late. So naturally, when I received an invite to attend the American Ballet Theater's annual Spring Gala, I was thrilled to finally be able to try on their spring and summer gowns. This dress was an instant favorite -- I fell in love with the exaggerated floral print, (reminiscent of a certain Hepburn's frock, no?) and the plunging neckline gives it an effortless, modern edge. I swept my hair up in a low ballerina bun and secretly wished I had elbow length evening gloves (but hey, there's always next year, right?).
As for the performance, it was my first time attending the ABT gala, but you all know I'm a sucker for the ballet (and all performing arts, for that matter). If you happen to be in New York this summer (or perhaps you're a New Yorker who's looking to mix things up this Friday), I cannot recommend Alexei Ratmansky's Whipped Cream enough. Everything from the choreography to the costumes, from the set design to the music hits the right notes of playful and dramatic -- making it a lively and joyous night at the ballet.
If you happen to have any black tie events coming up this summer (perhaps a wedding or two?), I've rounded up my favorite gowns down below!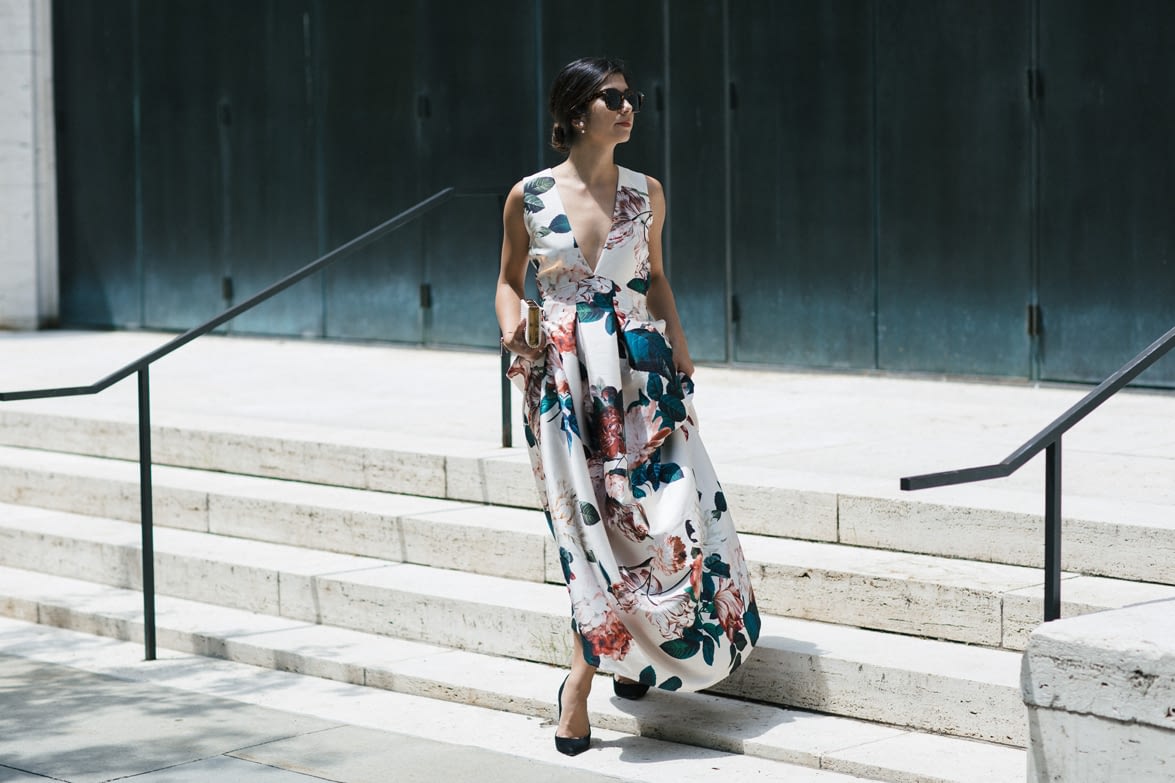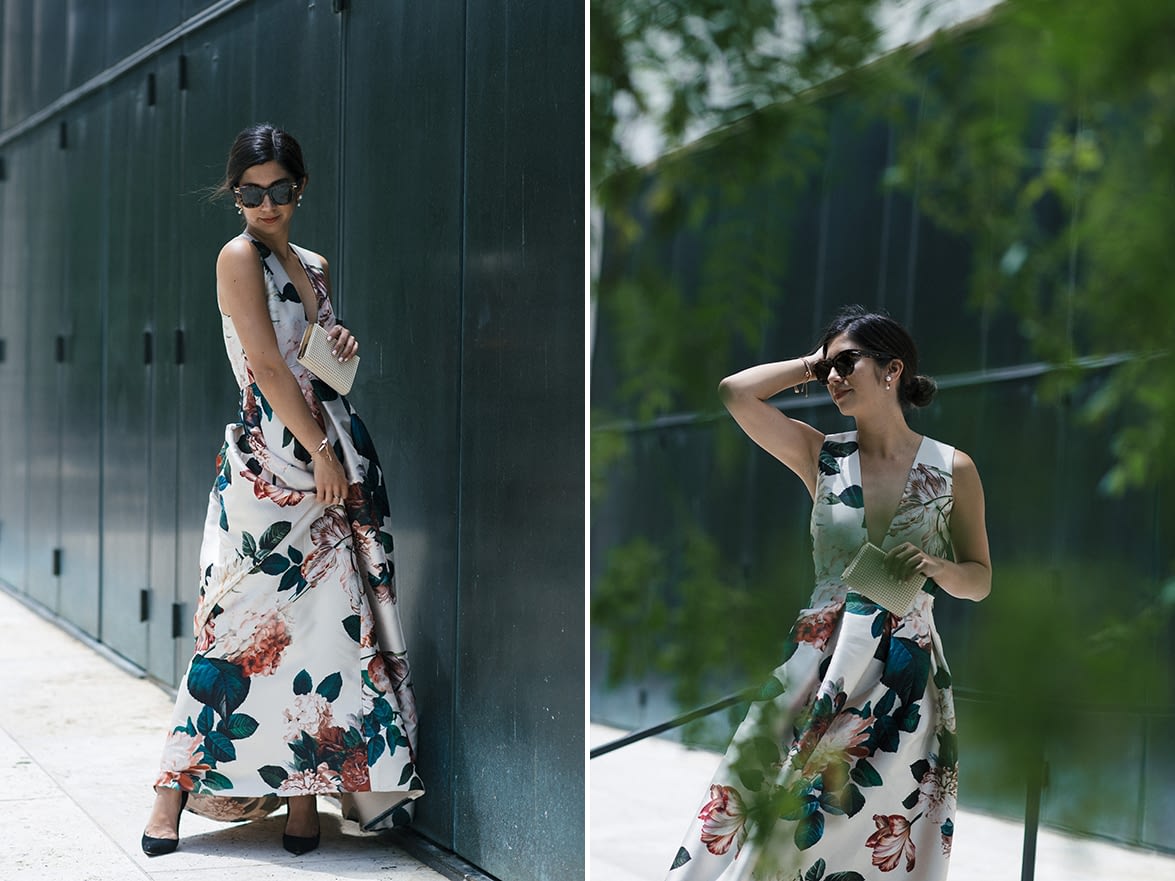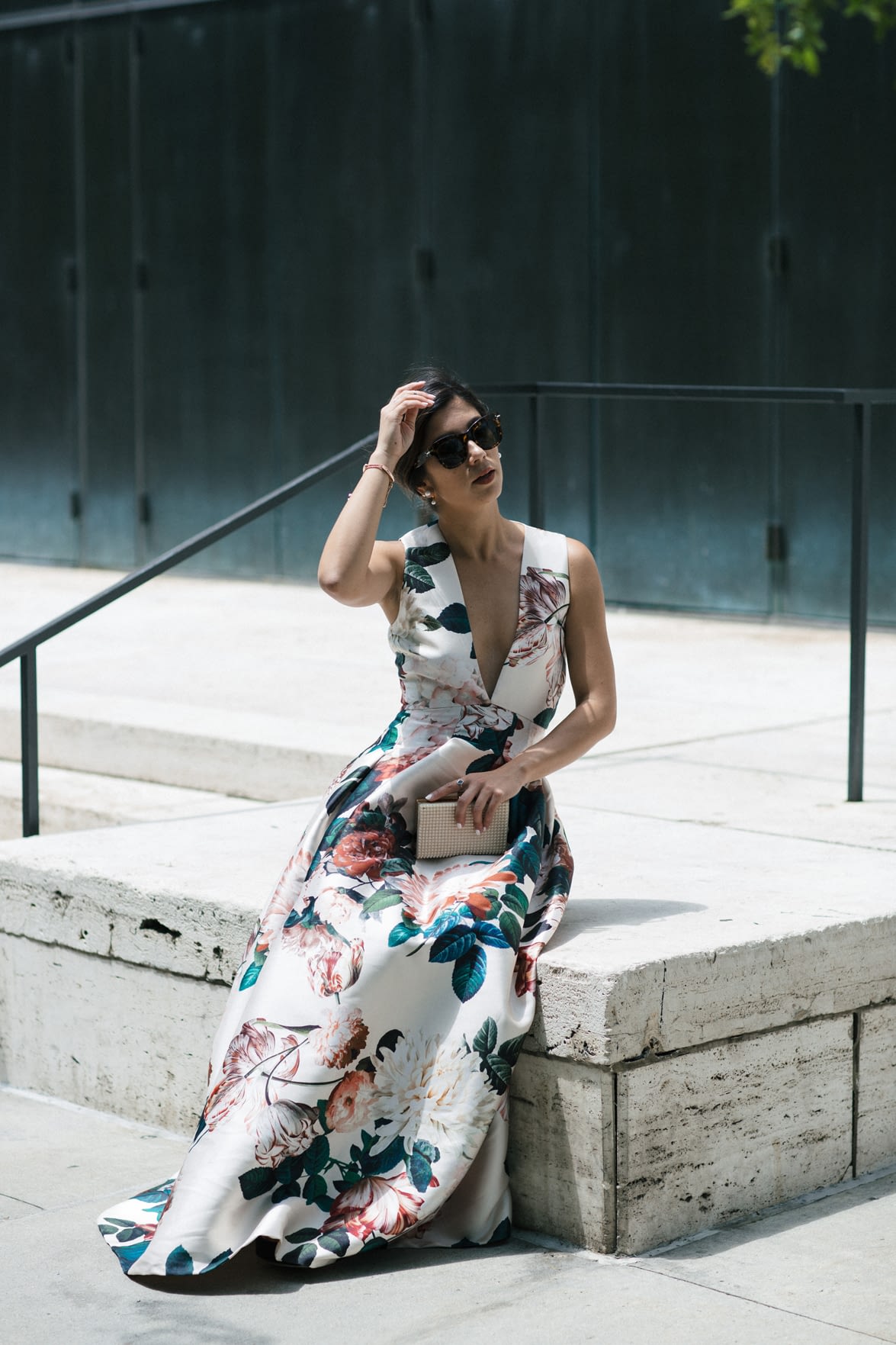 OUTFIT DETAILS: Sachin + Babi dress (not available yet online, but here are my other favorites from them right now) // Sergio Rossi heels // Vintage clutch // Celine sunglasses