5
minute read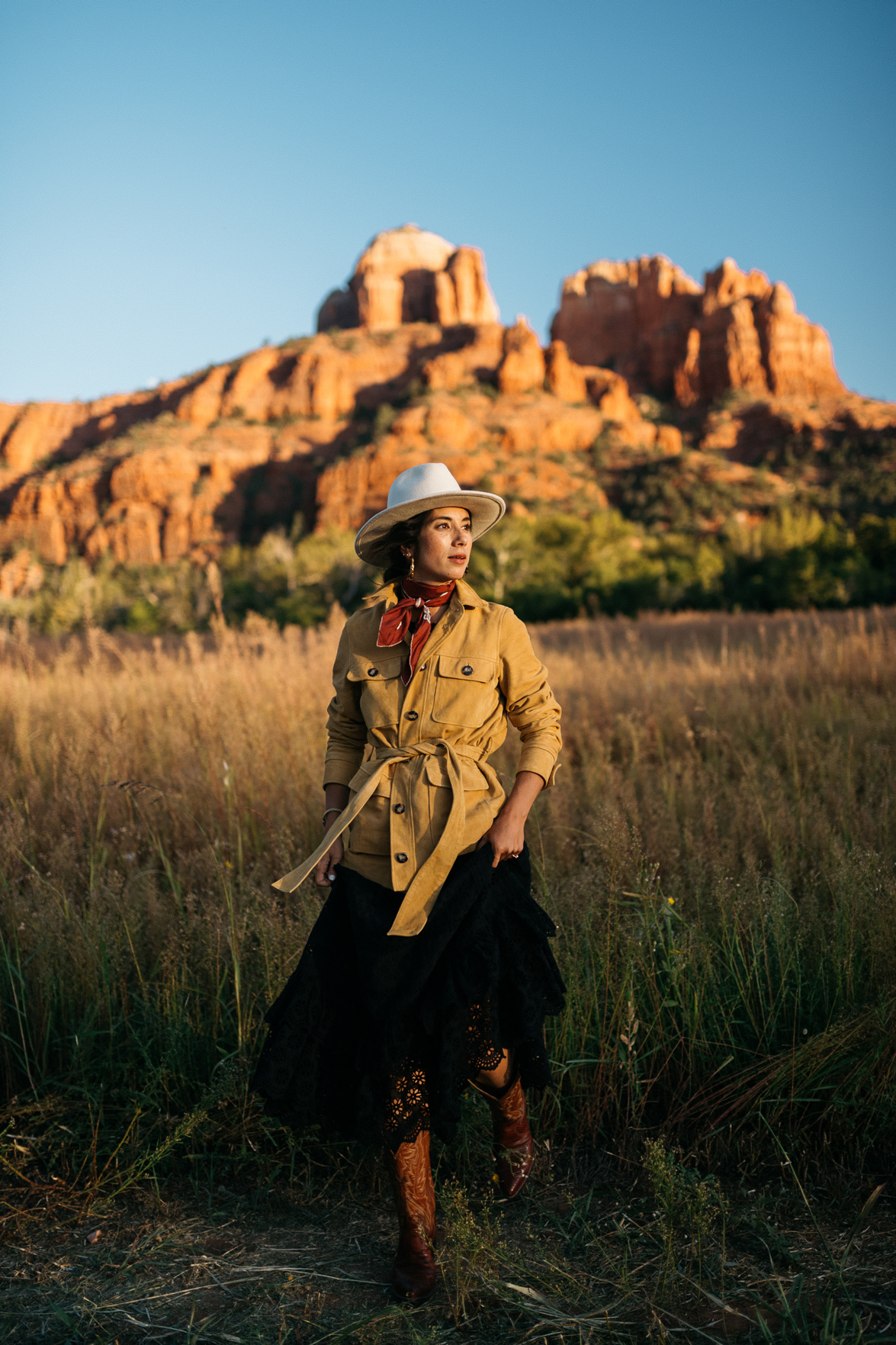 OUTFIT DETAILS: Sezane jacket (gifted last year, similar style here) // Ulla Johnson dress (from a few years ago, similar style here) // Vintage cowboy boots (similar style here) // Longchamp scarf (gifted) // Lack of Color hat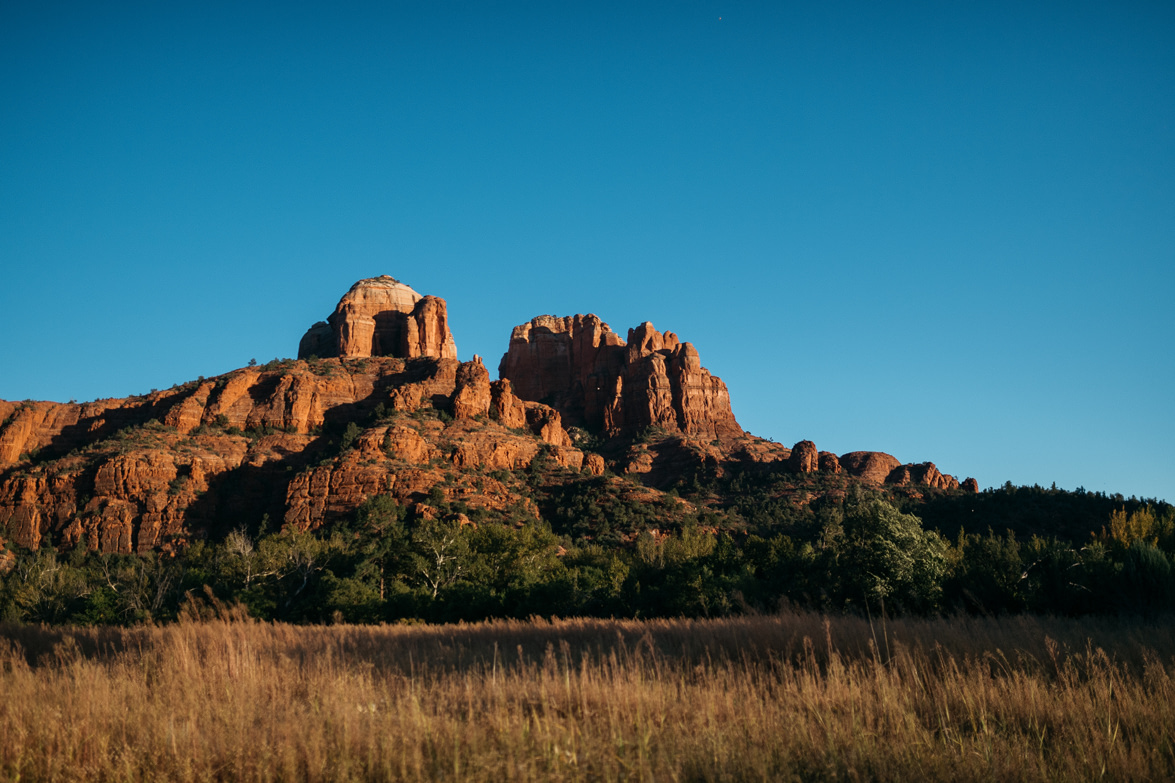 [row][half]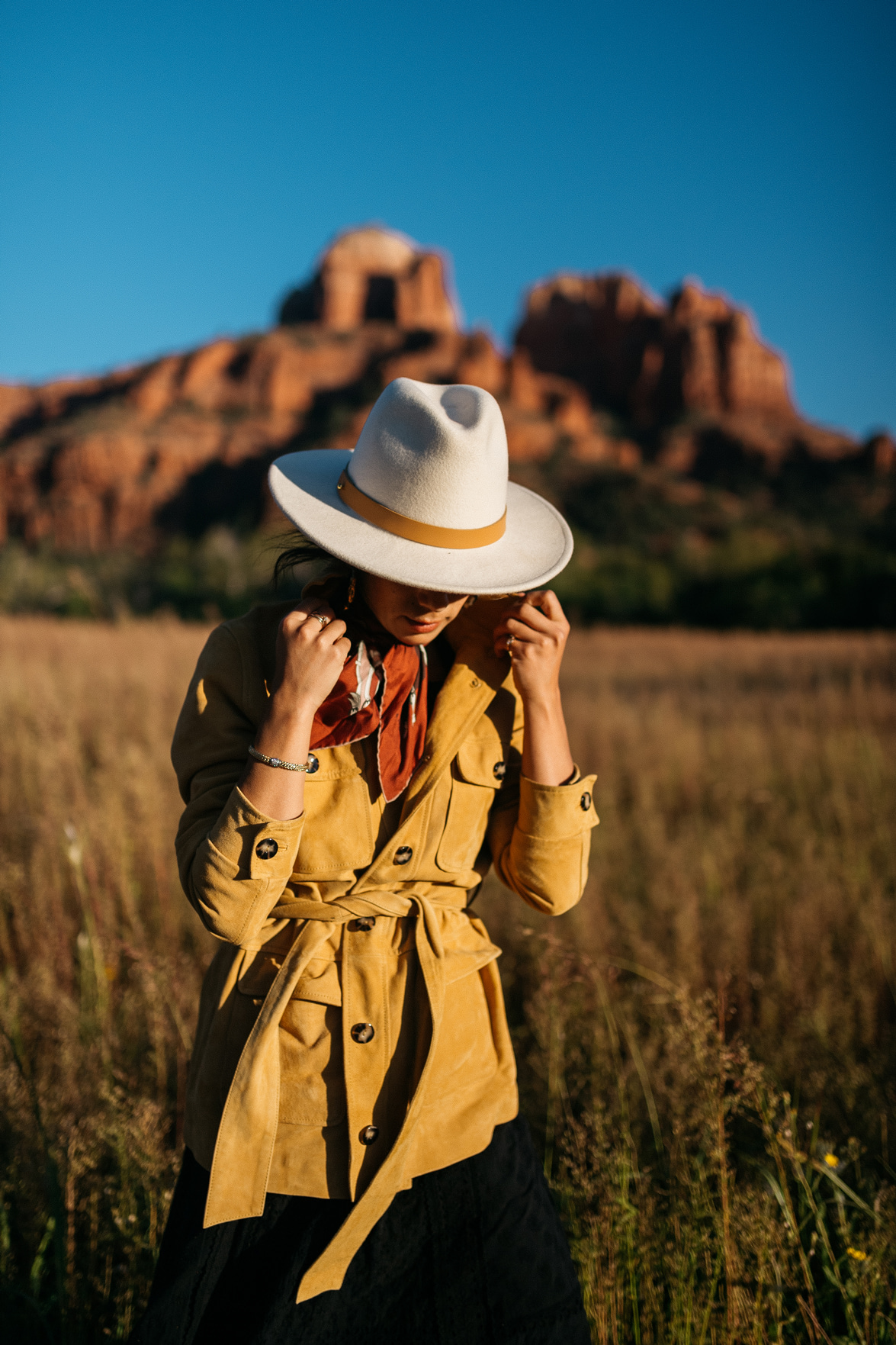 [/half][half]
For all my New Yorkers who happened to attend (or who wanted to attend), you know how hard it was to snag tickets for this particular showing. Let's just say, it was akin to purchasing tickets for Hamilton, BEFORE Lin Manuel left. Yours truly spent the better part of February refreshing my browser several times a day, in hopes of snagging a ticket, when lo and behold, the Revlon team reached out, inviting me to an early morning private docent tour, before the museum's opening hours.
I was floored. But also curious, what tie does Revlon have here?
As I would come to find out that freezing March morning, Kahlo was a huge Revlon fan -- with much of her signature beauty look indebted to a particular shade of red lipstick, a kohl eyeliner and, naturally, a brow pencil, most of which were on display as part of the exhibit -- the items half-used and well-loved, as if their owner, at any moment, would be returning to finish her morning makeup. Understandably, you'd probably be a bit confused as to why her makeup in the first place was even on display in context with her art, but that's what made this exhibit so distinctly different for me. For the first time ever, Kahlo's personal wardrobe, trinkets, body and back braces and yes, makeup, were on display, with many of the items having been rediscovered in 2004 after being locked away for many years since her death in 1954. In a way, it was like having Kahlo in the room with you -- an undeniable presence, one that perhaps gets stereotyped over the years, yes, but when you see her well-worn dresses, the headpieces, the jewelry -- well, I could have sworn she'd waltz right into that room and join the tour with us. (Heck, while we're on the page of wishful, supernatural thinking, perhaps she'd even loan me a piece or two?!). A girl can dream, right?
I guess what I appreciated most was that it humanized the idea of her to me -- her beauty, her thoughts, her pain -- felt that much more relatable. I could feel HER more when I looked at her work.
[/half][/row]
Where am I going with all this? Excellent question. I was in the process of transitioning my summer pieces out the other day, which meant I was rediscovering a ton of fall favorites, like this suede belted workwear jacket from Sezane. It's deliciously butter smooth and I distinctly remember when I brought it home because I couldn't wait to wear it in Sedona, Arizona last November, as part of what I affectionately dubbed my Georgia O'Keeffe phase. O'Keeffe, much like Kahlo, is another deeply fascinating artist to me -- whose work I've long admired as a fellow American southwest desert girl at heart. And perhaps inspired by the Kahlo exhibit, I found myself researching image after image of O'Keeffe and her personal style, revealing truths about her along the way. She rejected corsets and heels -- opting for more loose tunics and flats. She loved wearing black and white, almost exclusively, often scoffed at for "dressing too much like a man." And, similar to Kahlo who made her own lace-up boots by hand, O'Keeffe was an expert seamstress, oftentimes making and altering her own clothing, with many pieces staying in her wardrobe for over 60 years. Now that is the definition of an investment piece.
You can imagine my surprise (and subsequent disappointment) when I saw the Brooklyn Museum had a similar exhibit for O'Keeffe back in 2017 and yours truly MISSED it. But that's besides my point today -- what I really have been thinking about, especially since the rediscovery of my beloved workwear jacket, is how the older I get, the more I appreciate a more seasoned muse. A woman (much like Kahlo and O'Keeffe), regardless of her craft or profession, who knows her own mind, her own tastes and her own style and doesn't give, pardon my French, two shits about what anyone else thinks. That's my kind of woman. And a woman I so desperately want to emulate.
I suppose there's nothing revolutionary about saying that sentiment out loud, but I just wanted to put it out there -- into the internet universe that still largely values youth, youth culture and bare midriffs on 15 year olds on TikTok. None of which is bad, it's just of no interest to me anymore, really. I used to feel silly admitting it -- just like how I used to hate my beloved grey hairs. But guess what? I love my grey hair. I wear it like a badge of honor and I wish we placed more of the same fascination we have for men and their salt and pepper distinction on their female counterparts, but perhaps that's a blog post topic for another day. If you were to look through some of my recent follows on Instagram, you'd find most are, in fact, older women -- in their 40s, 50s, 60s and 70s -- and much like when I see photos of Kahlo and O'Keeffe, they all seem to be comfortably embracing their minds, their bodies, their age, their years, their craft, their beauty. Those are the women I want to be like and I'm now only regretting it's taken me this long to realize it. I spent far too long fearing the idea of "aging"  (in some way or another, haven't all women wasted too much time on that subject -- it's nauseating really) only to realize, it's all a ruse. The water is just fine and I have plenty of women who I admire to prove that sentiment true.
Now tell me, who are some of your unconventional or unexpected personal muses -- sartorially speaking or otherwise?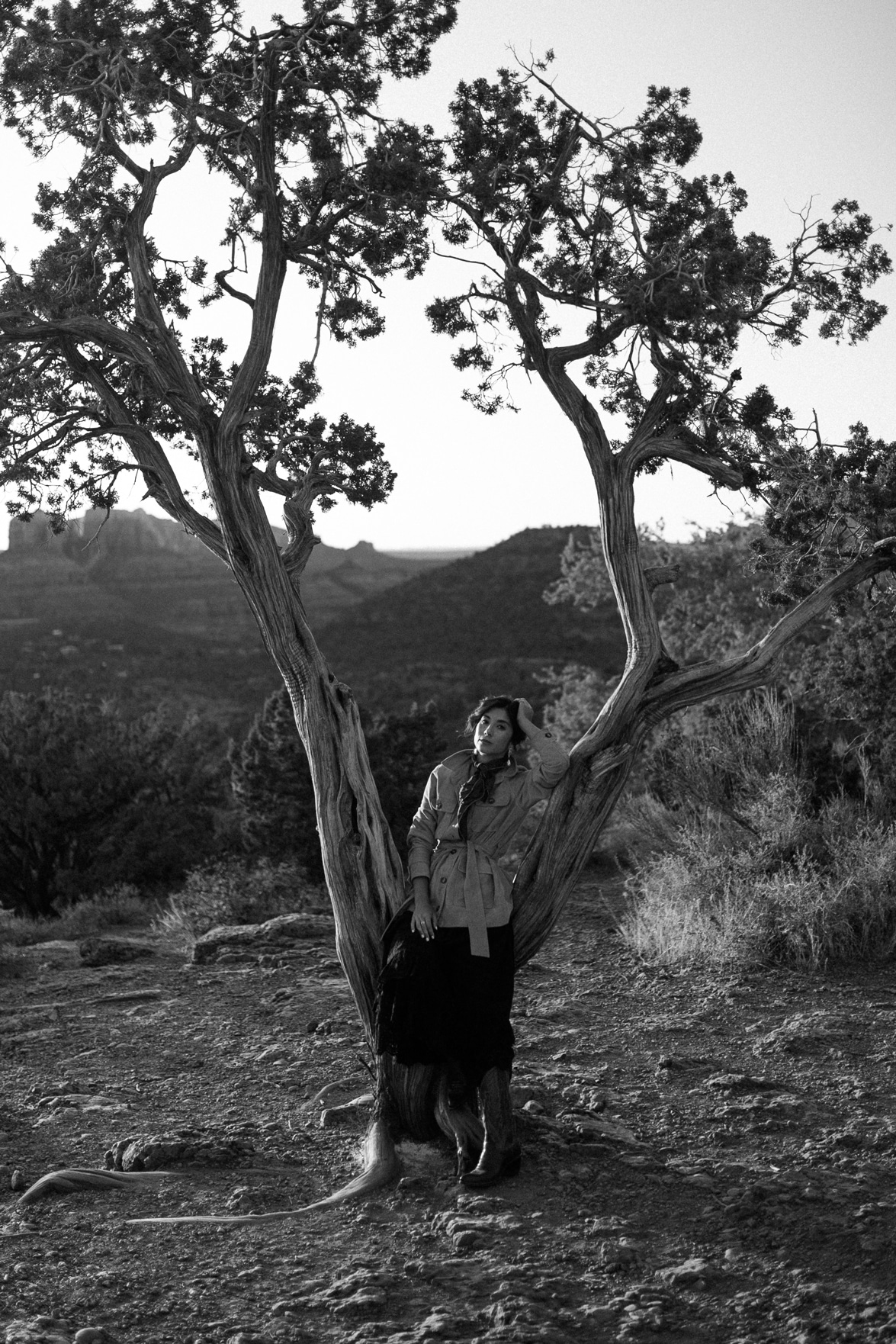 [row][half]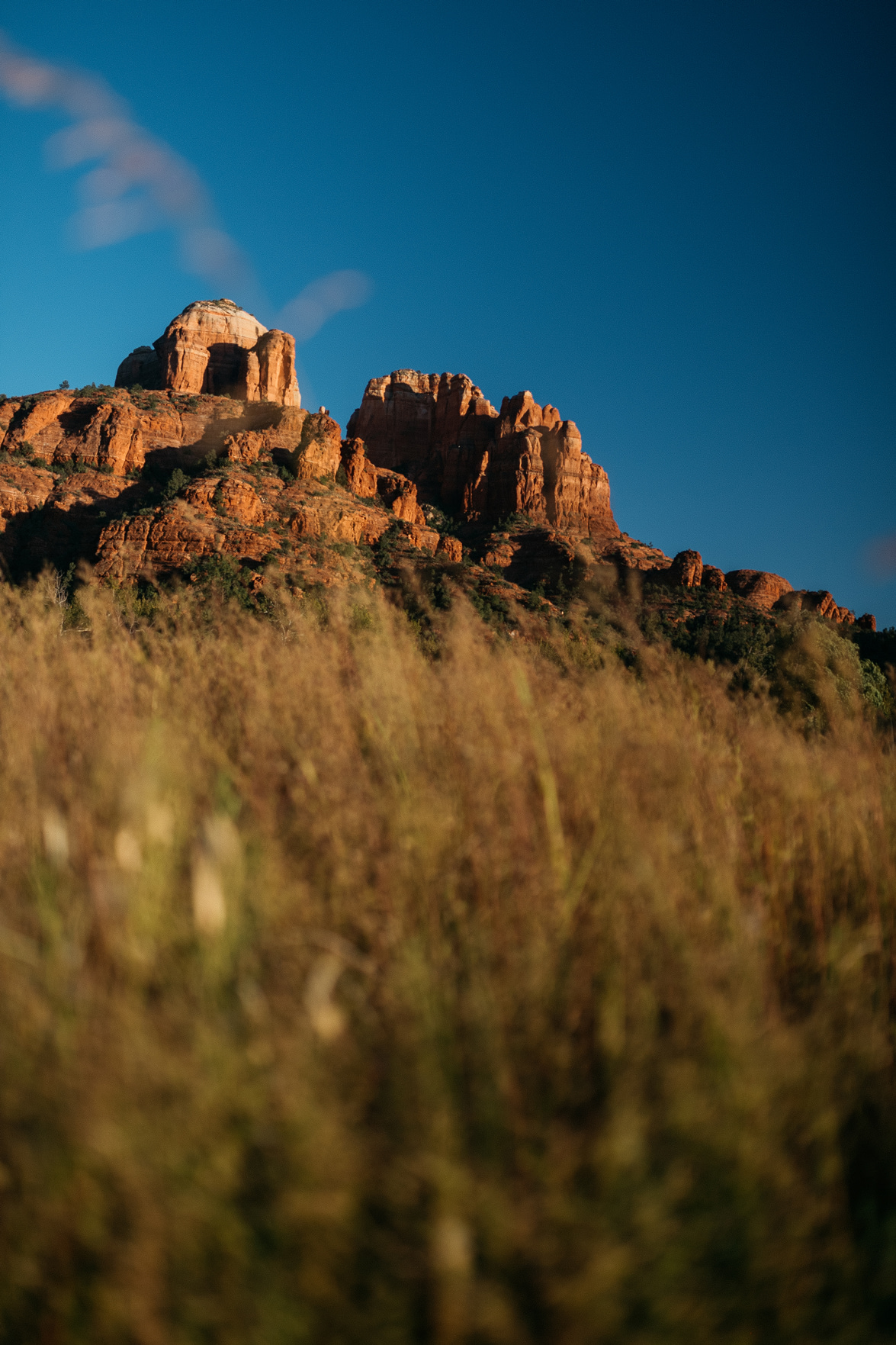 [/half][half]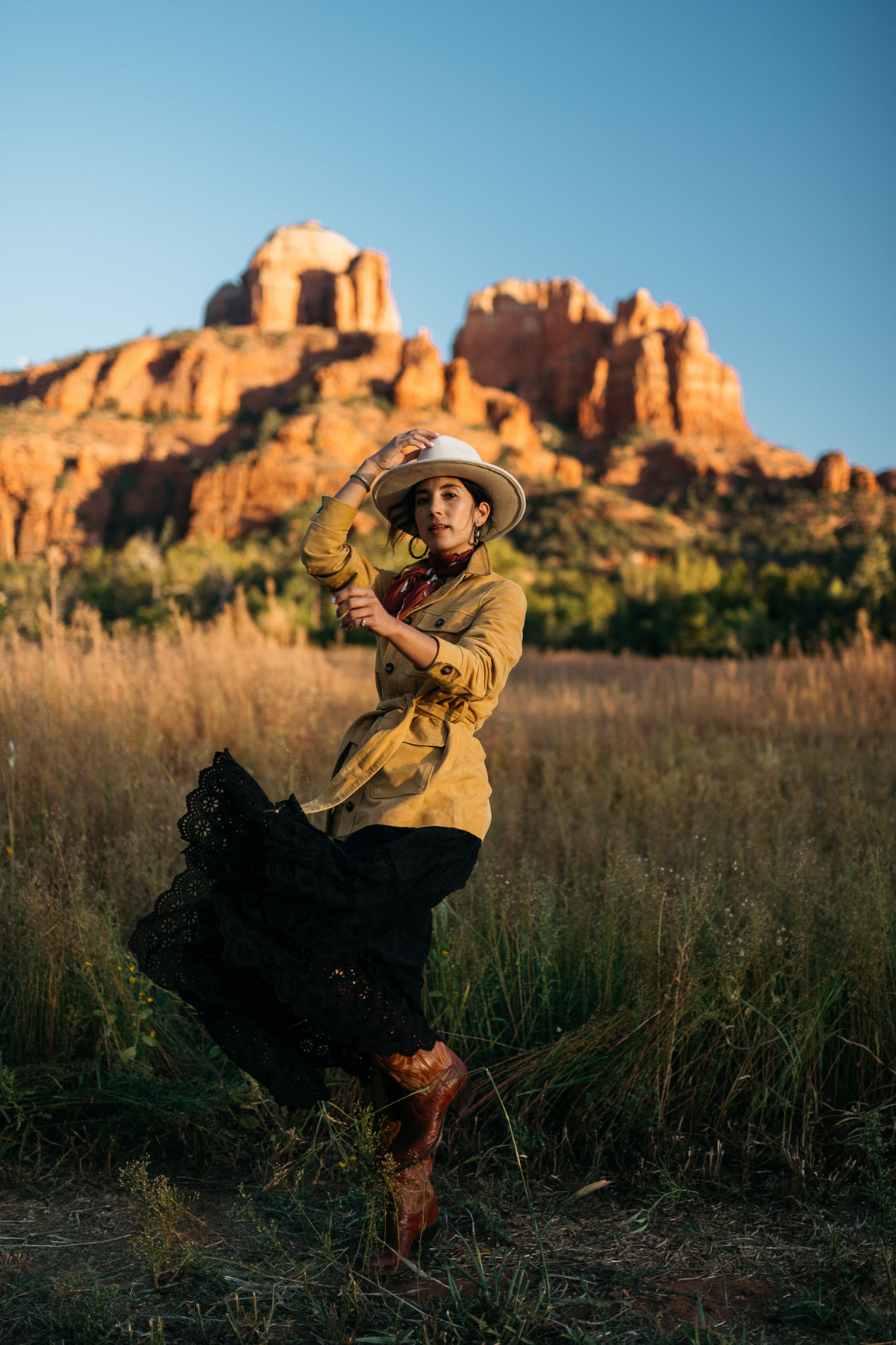 [/half][/row]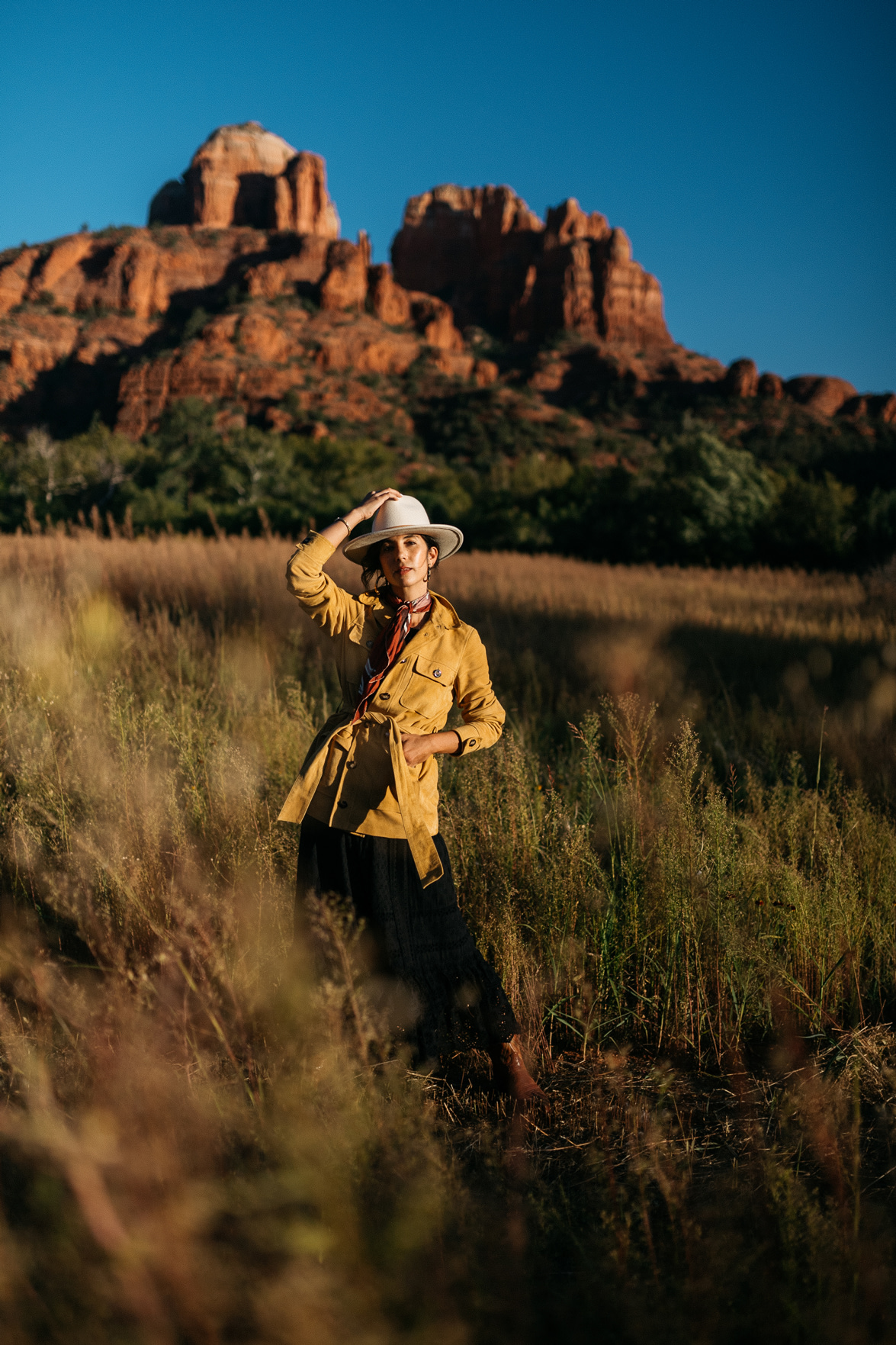 [row][half]
[/half][half]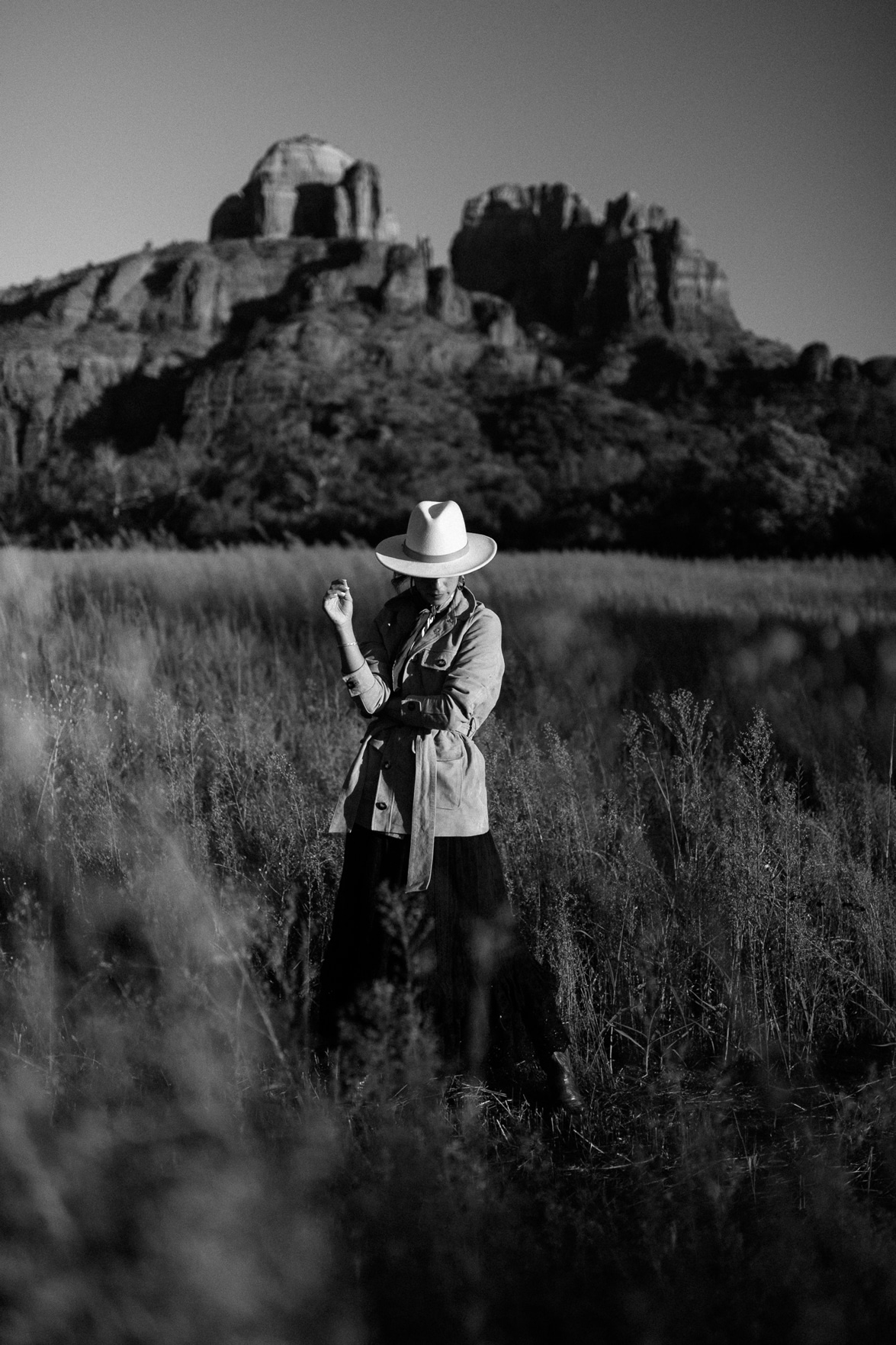 [/half][/row]
Photos by Carter Fish shot on location in Sedona, Arizona on a press trip with Bentley