2
minute read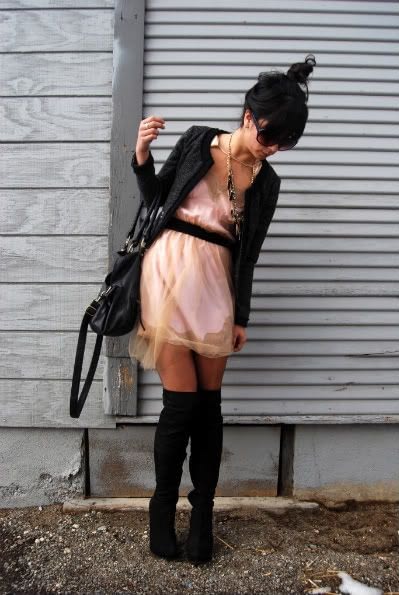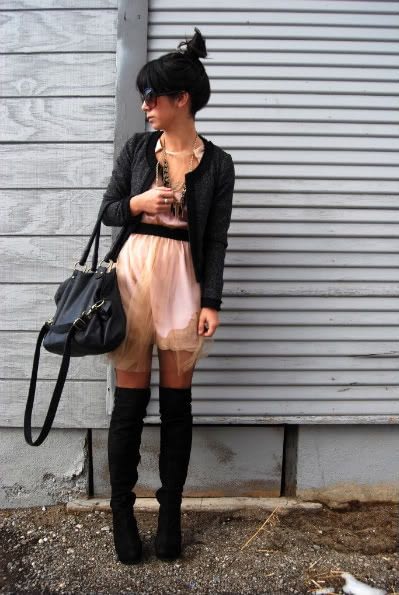 Well, let's get the obvious out of the way first: Here's one of the Rodarte dresses I managed to snag at Target the other day. My plan of waking up early to scope out the fresh merch was spoiled by, well, life. But it was nothing a little luck at the dressing room couldn't fix. I spotted this pale pink/nude number hanging up as someone's discarded dressing room item, and it luckily was in my size. A bit of a hefty price tag, but all in all, I think this is one of the best designer lines Target has had in awhile. Stay tuned for the second dress!
In other news, I'm starting something NEW and need help/advice/tips/insider information. I'm looking at moving to New York City very, very soon and aside from applying my ass off the past couple of days, any tips from you lovely readers about cheap living situations, possible jobs (preferably writing jobs but I'll take anything!), internships, good street corners with friendly bums that I could live on, ANYTHING, would be much appreciated!! I'm just sort of diving in here and would love to hear from you New Yorkers and non-New Yorkers alike.
It would mean a lot to me.
If you feel more comfortable, please feel free to shoot me an e-mail: krystalbick@yahoo.com. And if anyone out there is interested, I have a resume, writing clips, styling portfolio and letters of recommendation all set to go. Just ask! I'll send!
Thanks guys! Fingers crossed!
Dress: Pale nude tulle dress, Rodarte for Target
Jacket: Tweed suit jacket, Urban Outfitters
Boots: Black suede over-the-knee boots, Top Shop
Belt: Elastic band vintage gold clasp belt
Tights: Black sheer tights, Evan-Picone
Jewelry: Gold chunky necklace, Forever 21
Bag: Black leather handbag, Old Navy