3
minute read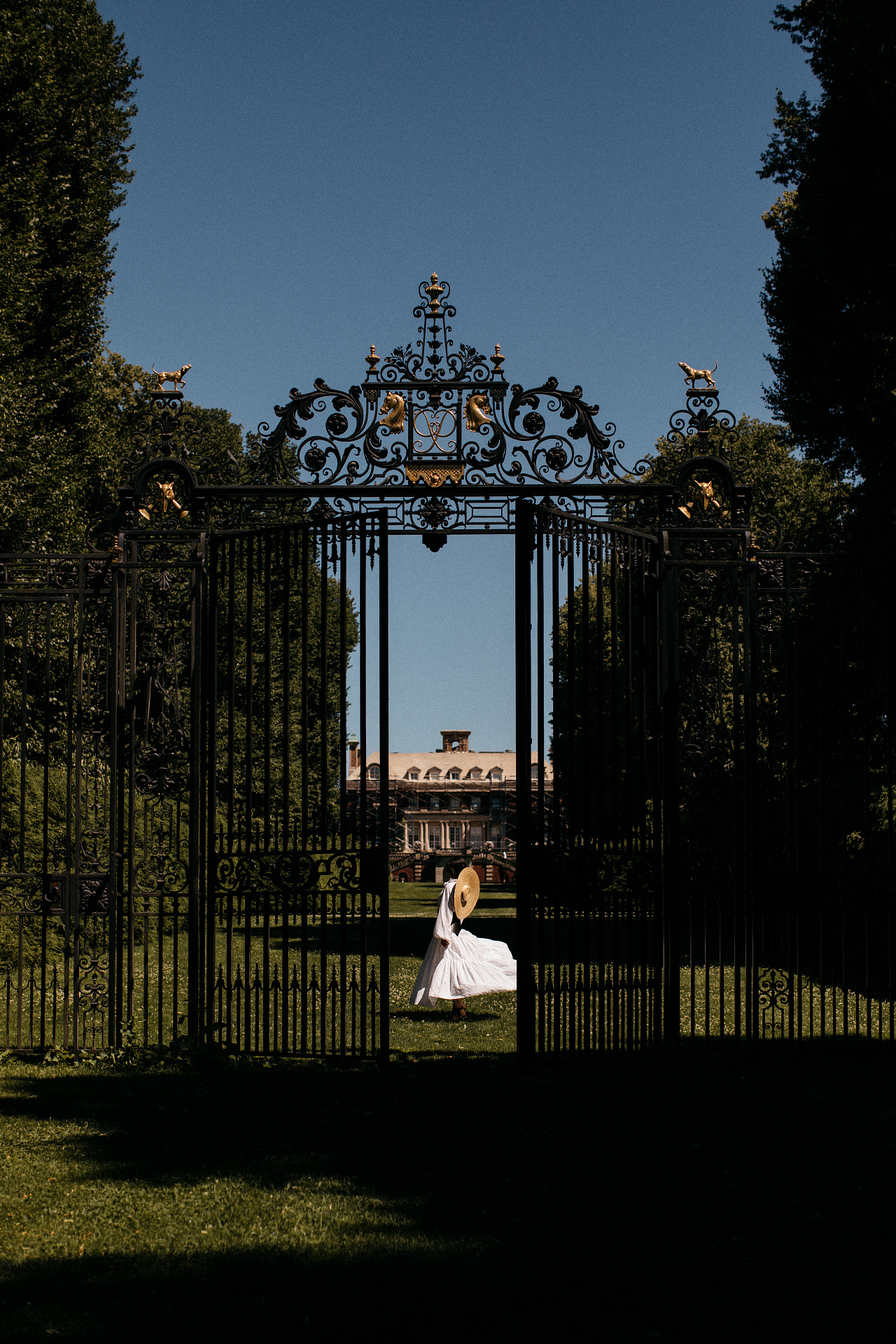 Have you ever wanted to walk through a Gilded Age dream? I know I have, the moment I first "met" Jay Gatsby and Daisy Buchanan out in Fitzgerald's glittering East and West Egg — fictional towns on the very real and very prestigious North Shore of Long Island. Once nicknamed the Gold Coast, the area was a haven for captains of industry (primarily steel and transportation) and their lavish mansions and lifestyles. Over 500 estates in total peppered the coastline by the early 20th century, among them were the homes of Vanderbilts, Astors, Whitneys — names that perhaps Fitzgerald pictured Gatsby entertaining until the early hours of the morning, searching for Daisy's eyes around the room every chance he got.Over the years, many of these Gold Coast Mansions were sold off, demolished or burnt down, but a small handful still remain — Old Westbury Gardens chief among them — and as we walked around the estate the other day, I couldn't shake the feeling of a party long ago ringing through the air still. Music waltzing along on a summer evening breeze. The clinking of champagne glasses and mid-Atlantic accents intertwined in conversation. The breathless excitement of lovers running just out of sight from the dance floor to steal a forbidden kiss.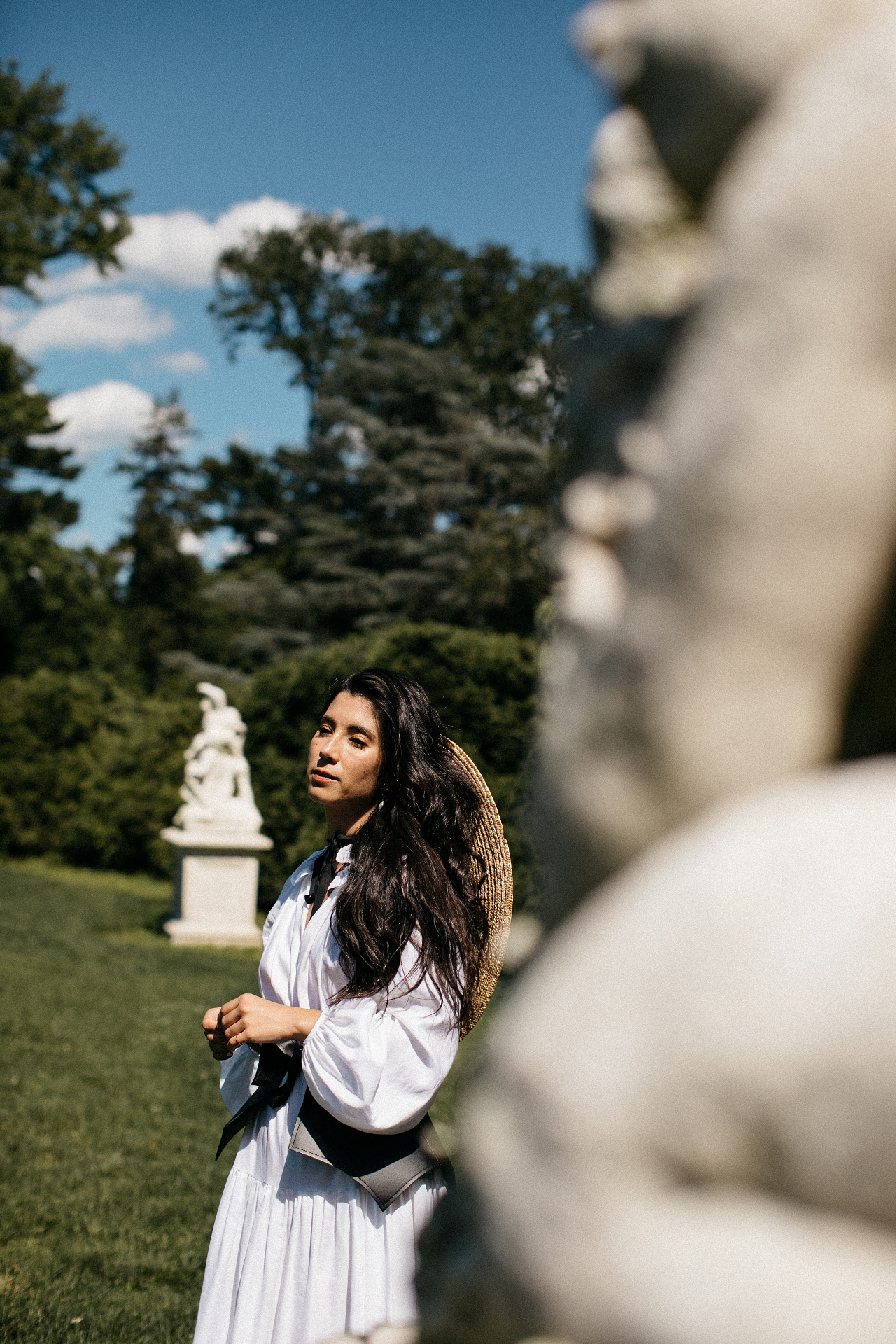 While I may have stood there on a quiet, summer afternoon, seemingly exploring what is now a public garden and museum, my imagination joined an evening I'd only read about — where Daisy's perfume still lingered and the green light at the end of the dock still flashed. A party that even time couldn't disband — an immortal Gilded Age dream.
If you find yourself in the New York area this summer itching for a day trip, I can't recommend visiting Old Westbury Gardens enough. It's a true step back in time.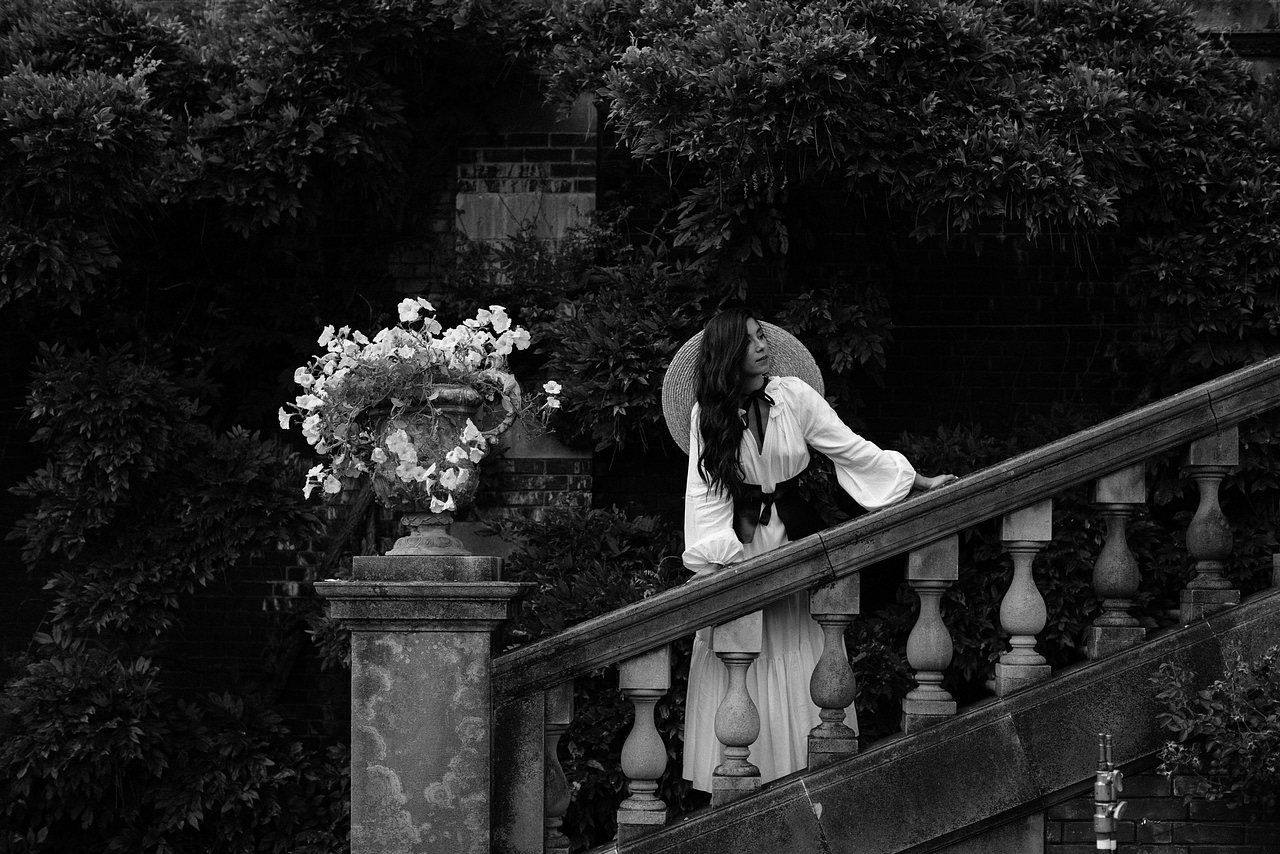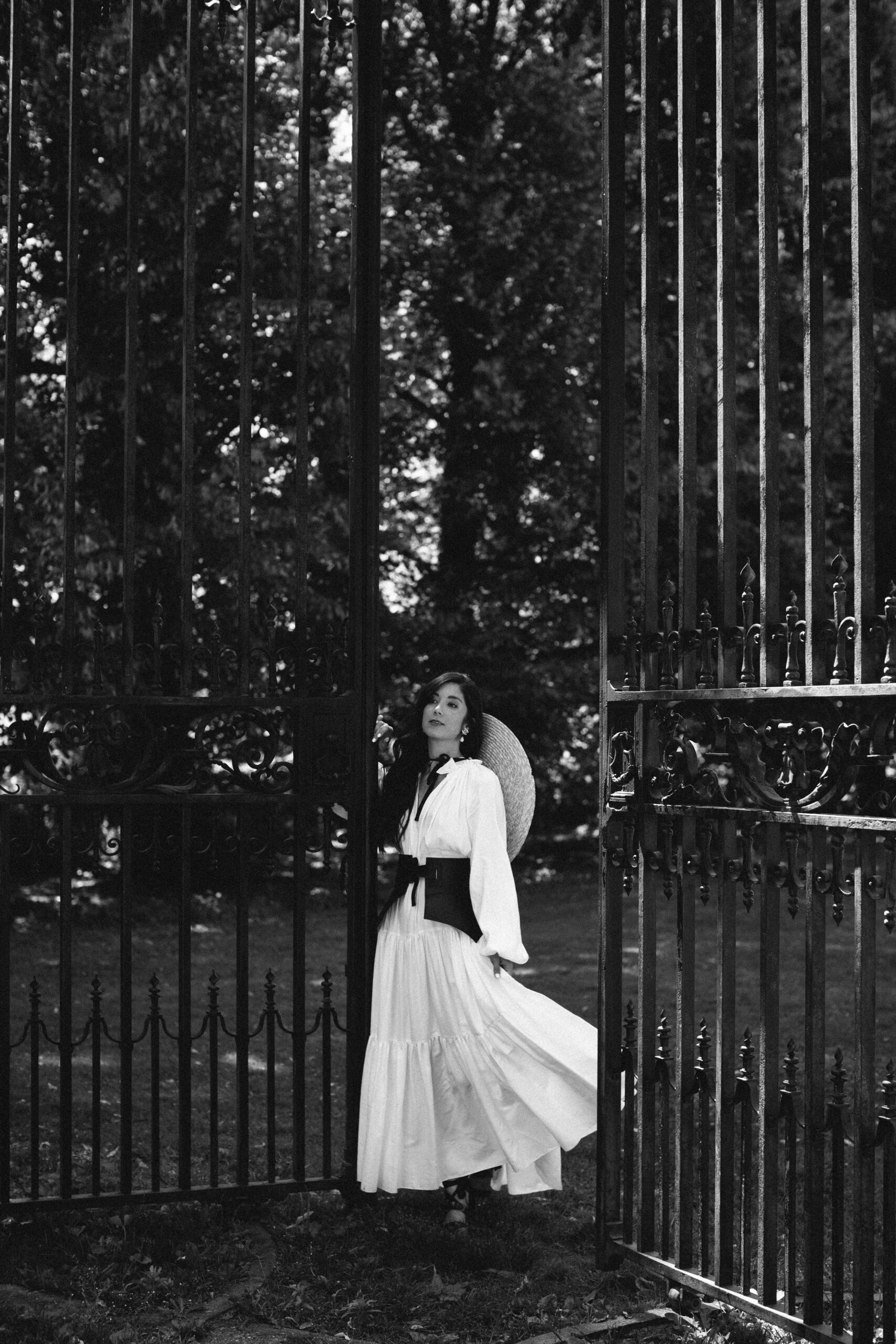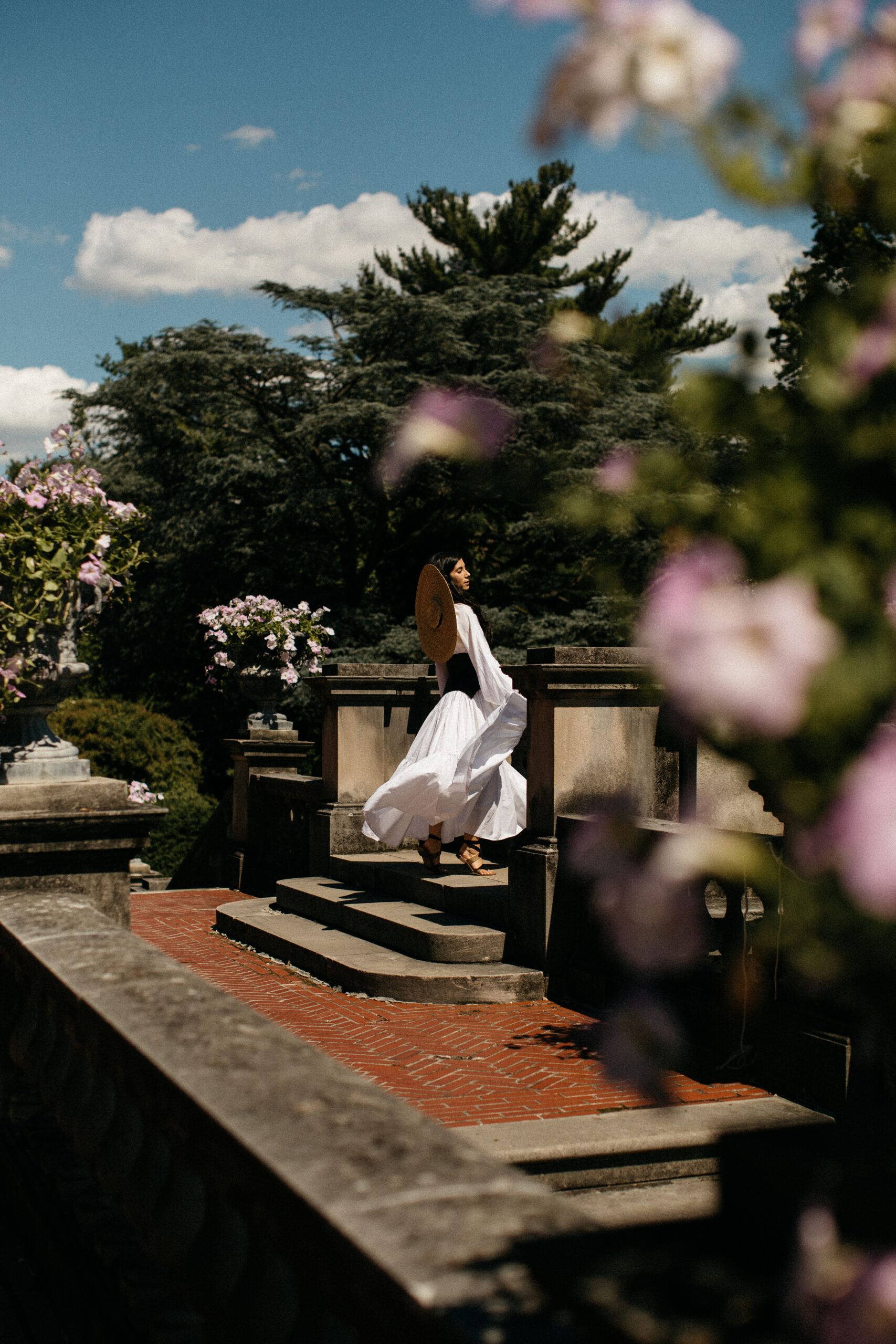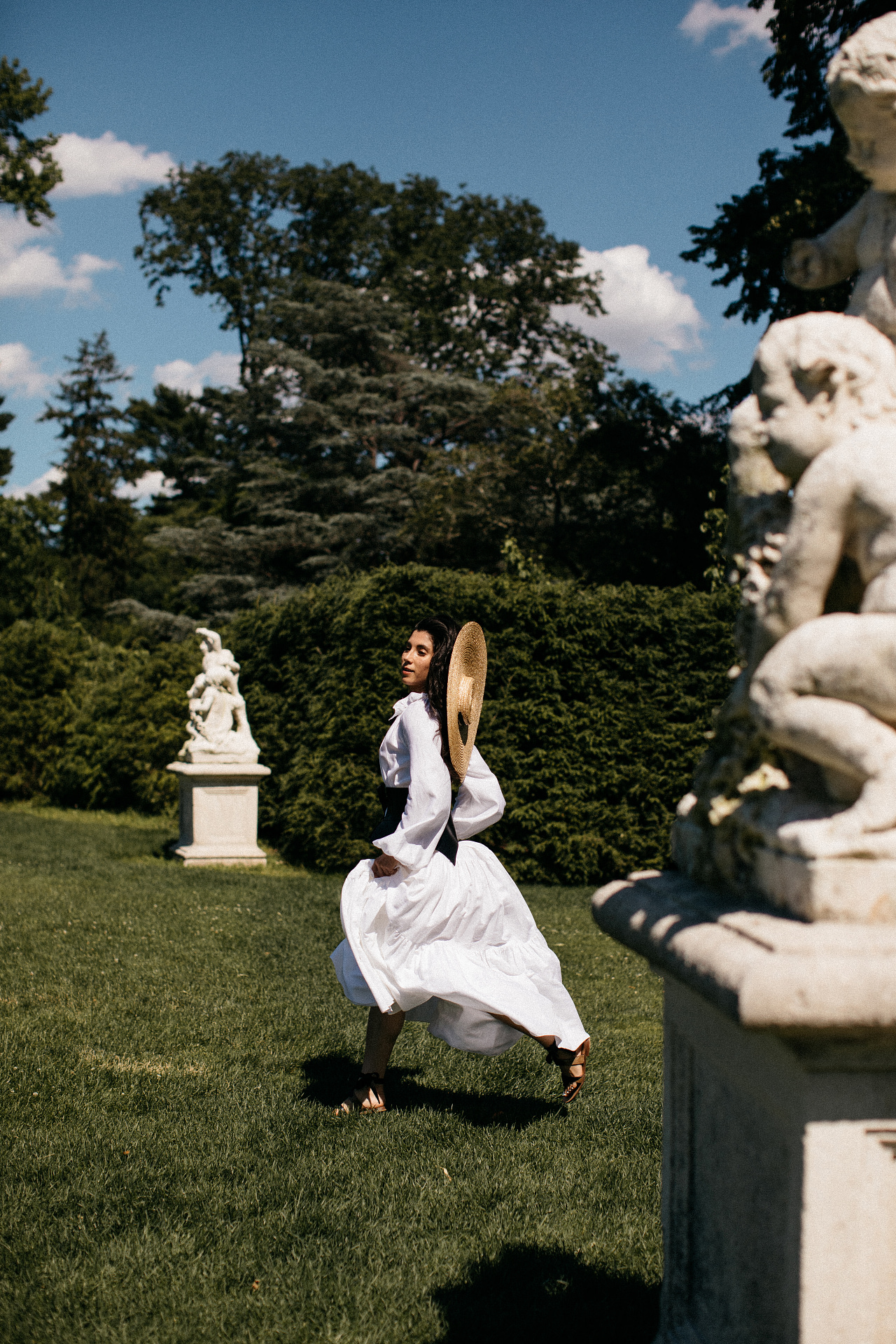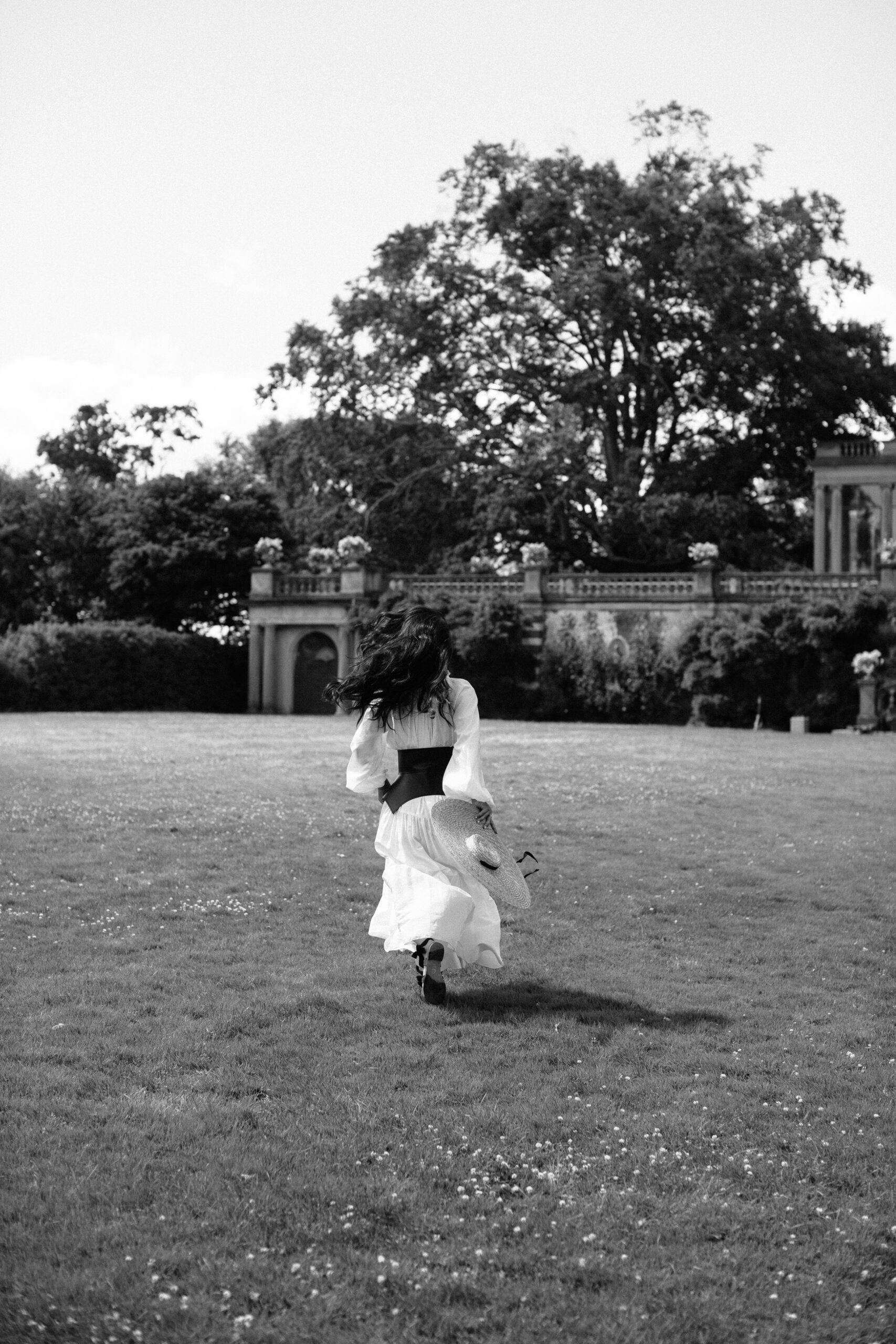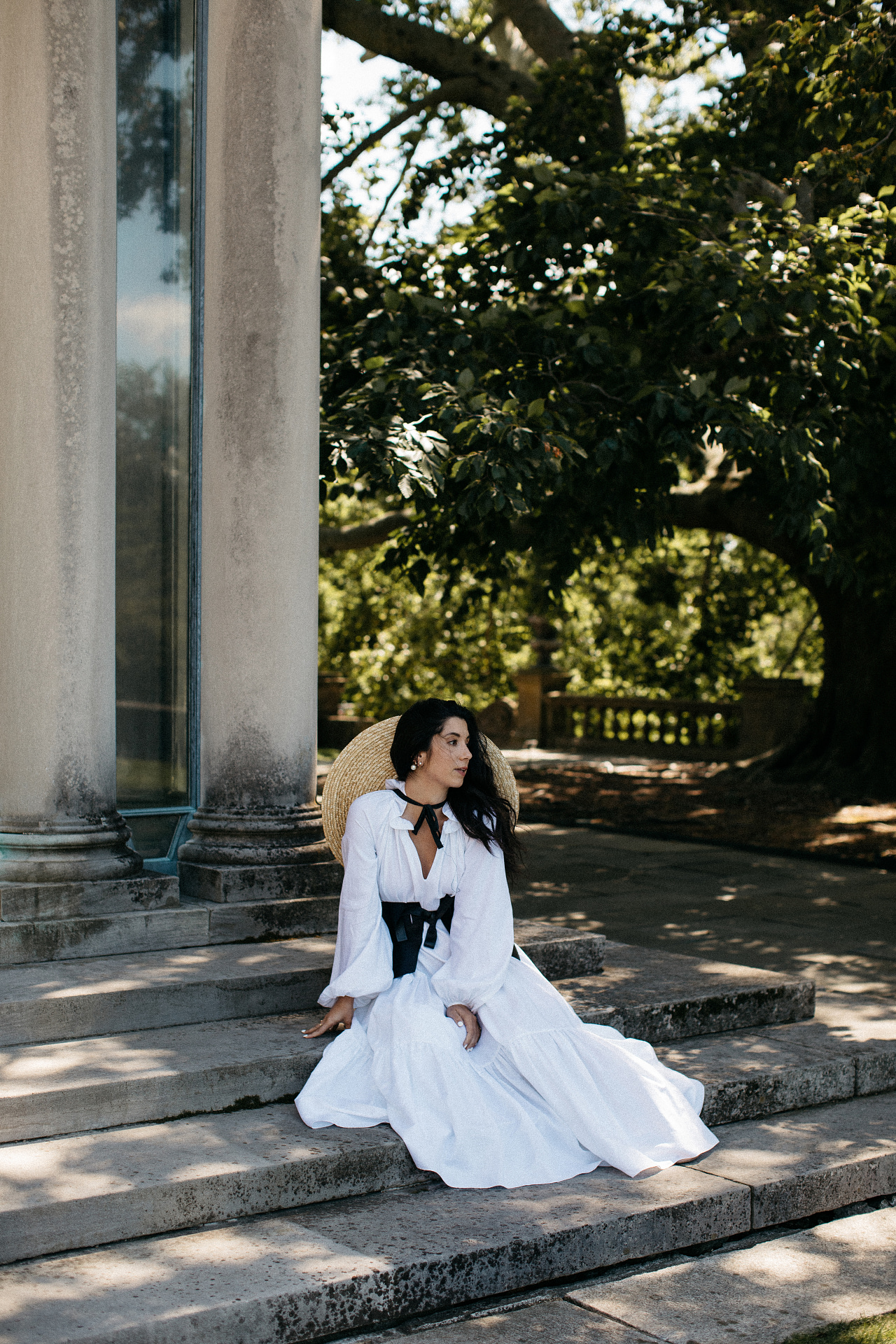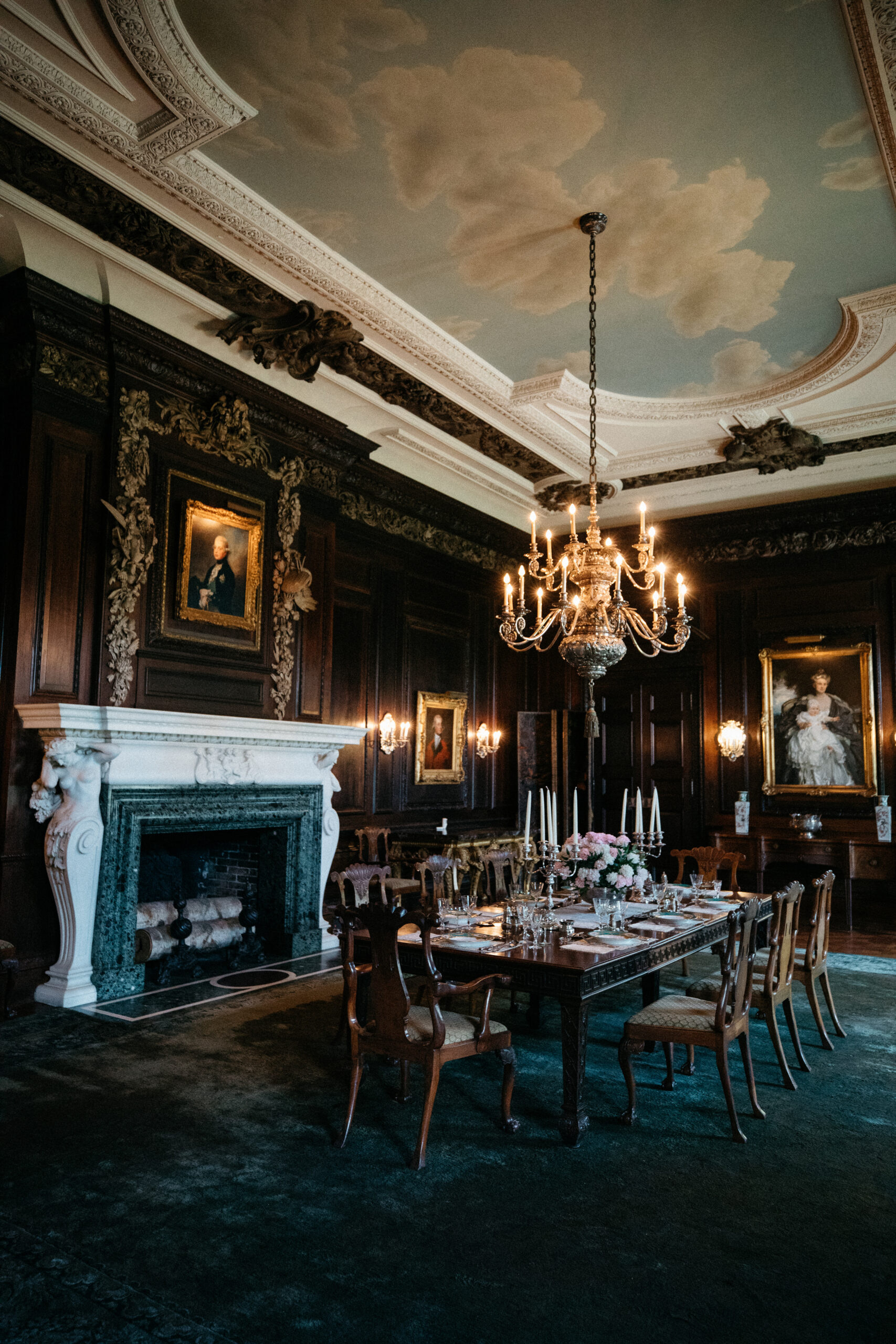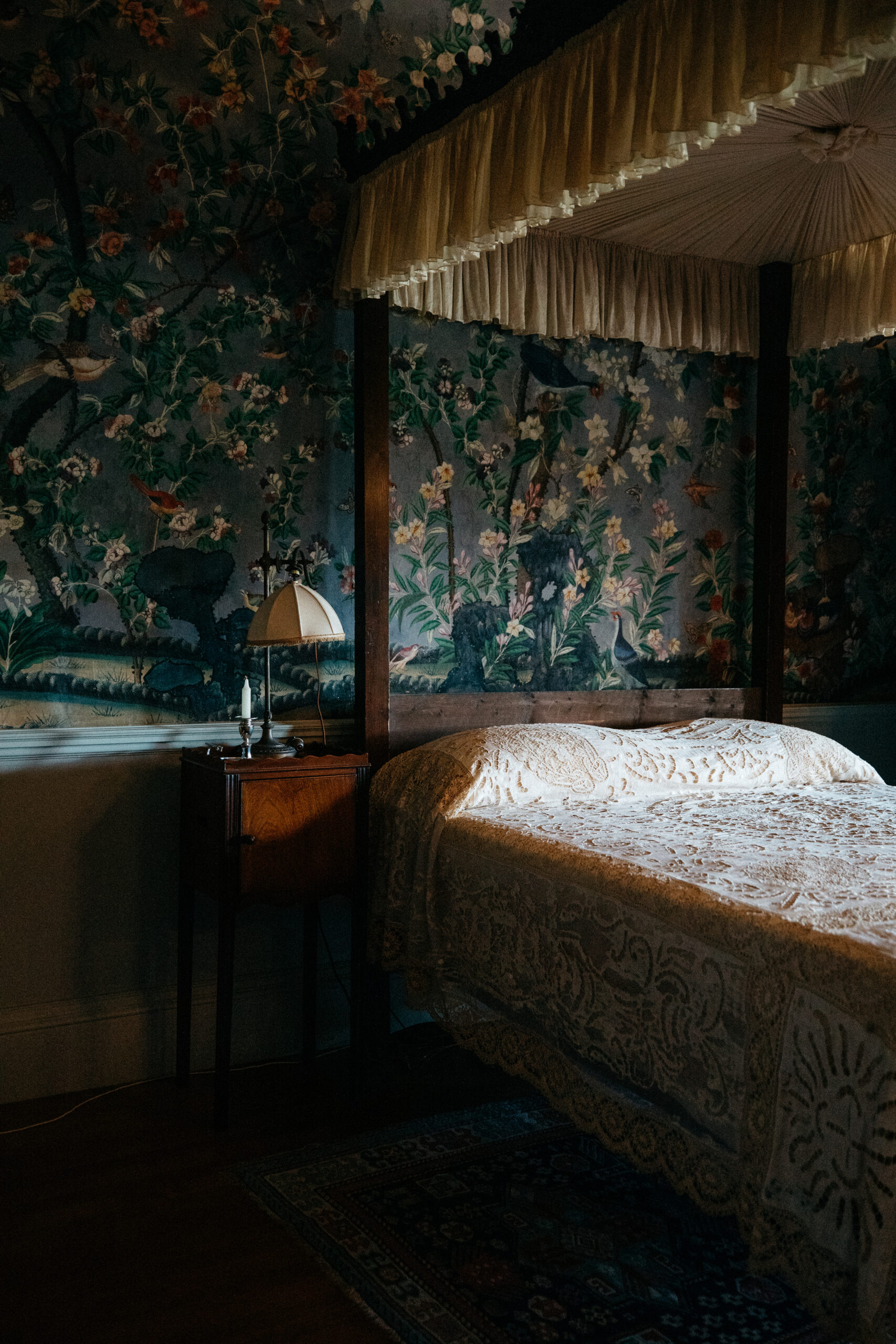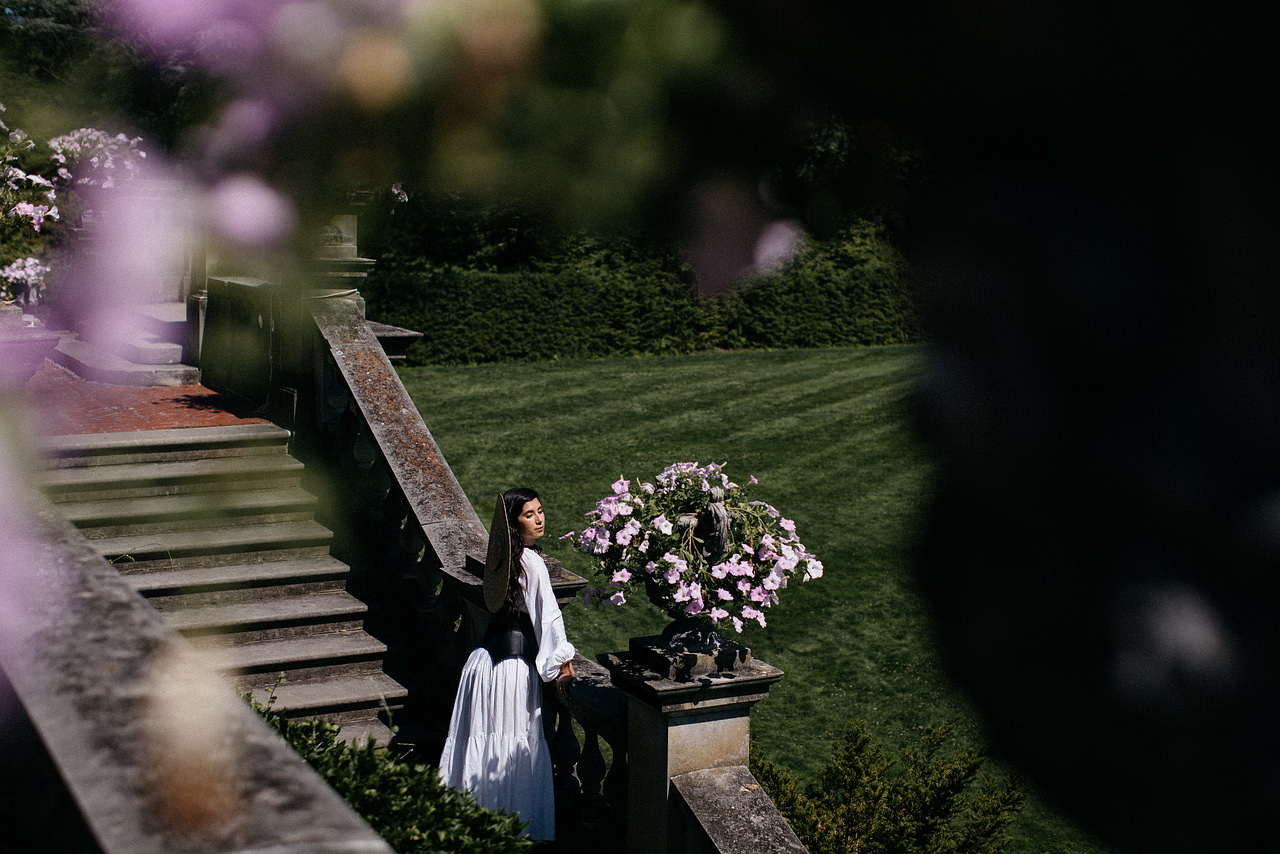 Prabal Gurung dress (borrowed) // Loewe belt // Jacquemus hat (might need to eventually snag this one) // Sarah Flint sandals // Vintage Chanel earrings // Photographed on location at Old Westbury Gardens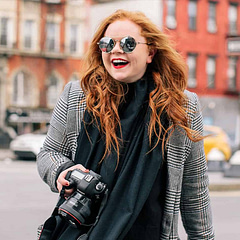 Photography
Allie Provost