3
minute read
OUTFIT DETAILS: Borgo de Nor dress (rented via Rent the Runway) // Jacquemus hat // Vintage pearl earrings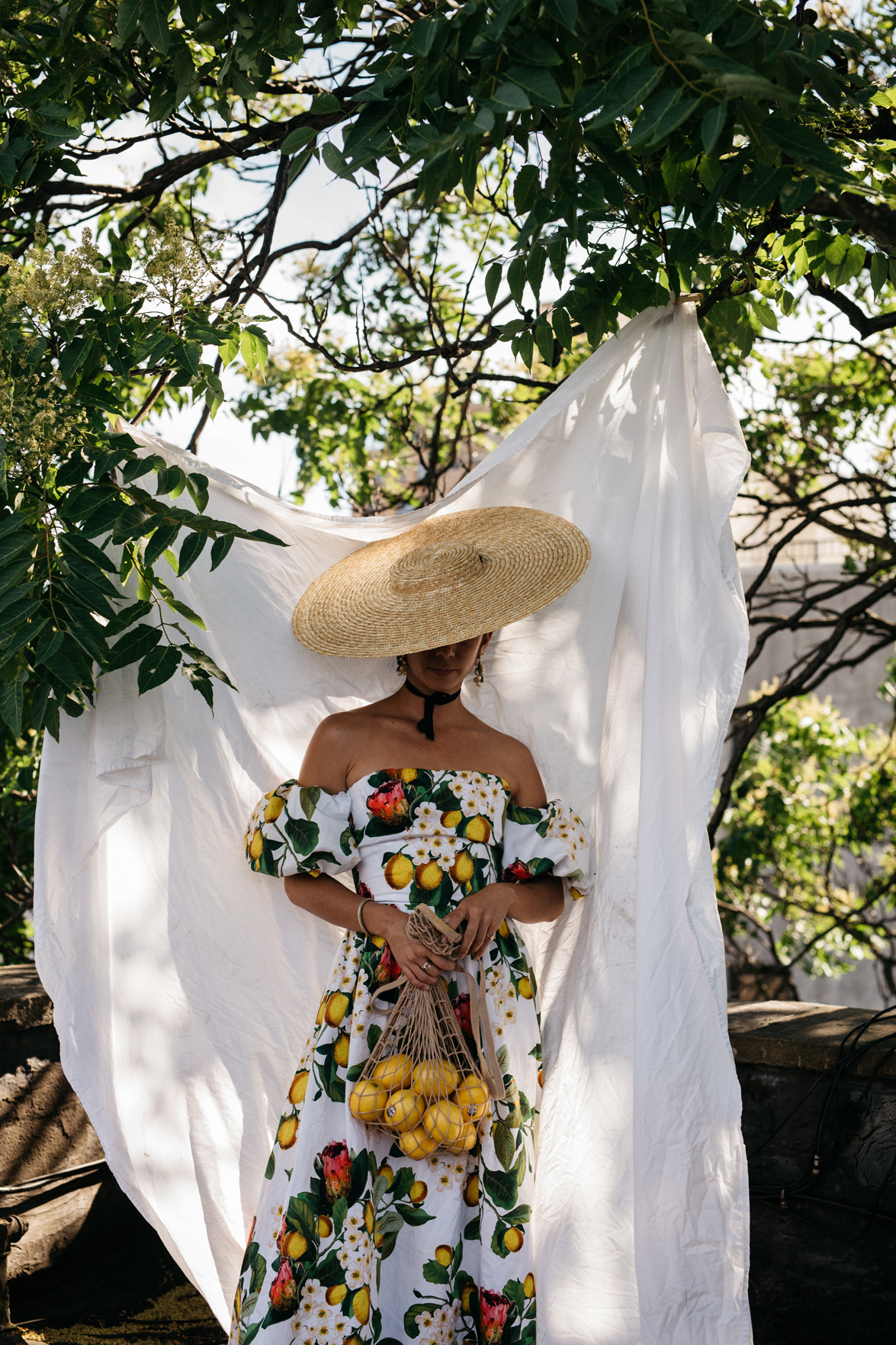 Summertime in a dress.
Today, I just want to wax poetically about this lemony Borgo de Nor dress. I know. I know. Not only has it been a minute since I've shared a piece of clothing to simply sing its praises, but there's something about our current climate that makes such musings feel trivial. And rightfully so, to be honest.
But sometimes, just sometimes, we all need a light-hearted distraction. Something to ease the tension in our hearts and lift our spirits, if even for just a moment, before diving back into reality. And this dress does it for me. Perhaps it will for you, too? I wasn't terribly familiar with the brand Borgo de Nor before renting this piece on Rent the Runway last week, but after a bit of internet sleuthing about the design duo Carmen Borgonovo and Joana de Noronha, I'm terribly enamored. Bold colors. Timeless feminine silhouettes. And whimsical prints. Each piece feels distinctly it's own, transcending trends to "celebrate empowered women, who dress for themselves, and live life fully as both master and muse." (How beautiful is that sentiment? I, for one, want to live by it.)
Naturally, when I learned many of the individual pieces are named for notable female artists, leaders and activists, it all started to click together and make sense. Their most recent Spring 2020 collection, for instance, harkens to the feminine spirit of the Harlem Renaissance, championing the passion and bravery of women like Josephine Baker and Billy Holiday, as well as taking design cues from artists Lois Malou Jones, Faith Ringold, William H Johnson and Jacob Laurence. Perhaps it's my age showing, but I'd rather support a brand where storytelling is at the core of what they do -- meeting at the intersection of thought-provoking clothing design and the thought-provoking women who wear it and live their lives in it.
This particular lemon dress is called the Juliet and unfortunately, it's proven harder to find out what collection it hails from and who the Juliet in the title is meant to represent, but I kind of enjoy the mystery of it at the moment. Of course, the retail sticker price is relatively high, especially given the pandemic we find ourselves in now, which is why I've rounded up several of their other pieces from Rent the Runway below, in addition to my other favorite summer dresses in my rental queue at the moment.
And while we're on the subject of Rent the Runway, I did want to highlight their current efforts to make the fashion industry both more diverse and anti-racist. For starters, they've committed to donating $100,000 to the NAACP and Black Visions Collective, along with a $1 million contribution to Black designers through wholesale, platform and co-manufacturing initiatives to help brands who may not have had the investment capital to launch on their own. Plus, they've taken on the #15percentpledge, making efforts to have 15% of the fashion talent they feature to come from the Black community. It's a long road but it's a start and I hope more companies follow suit.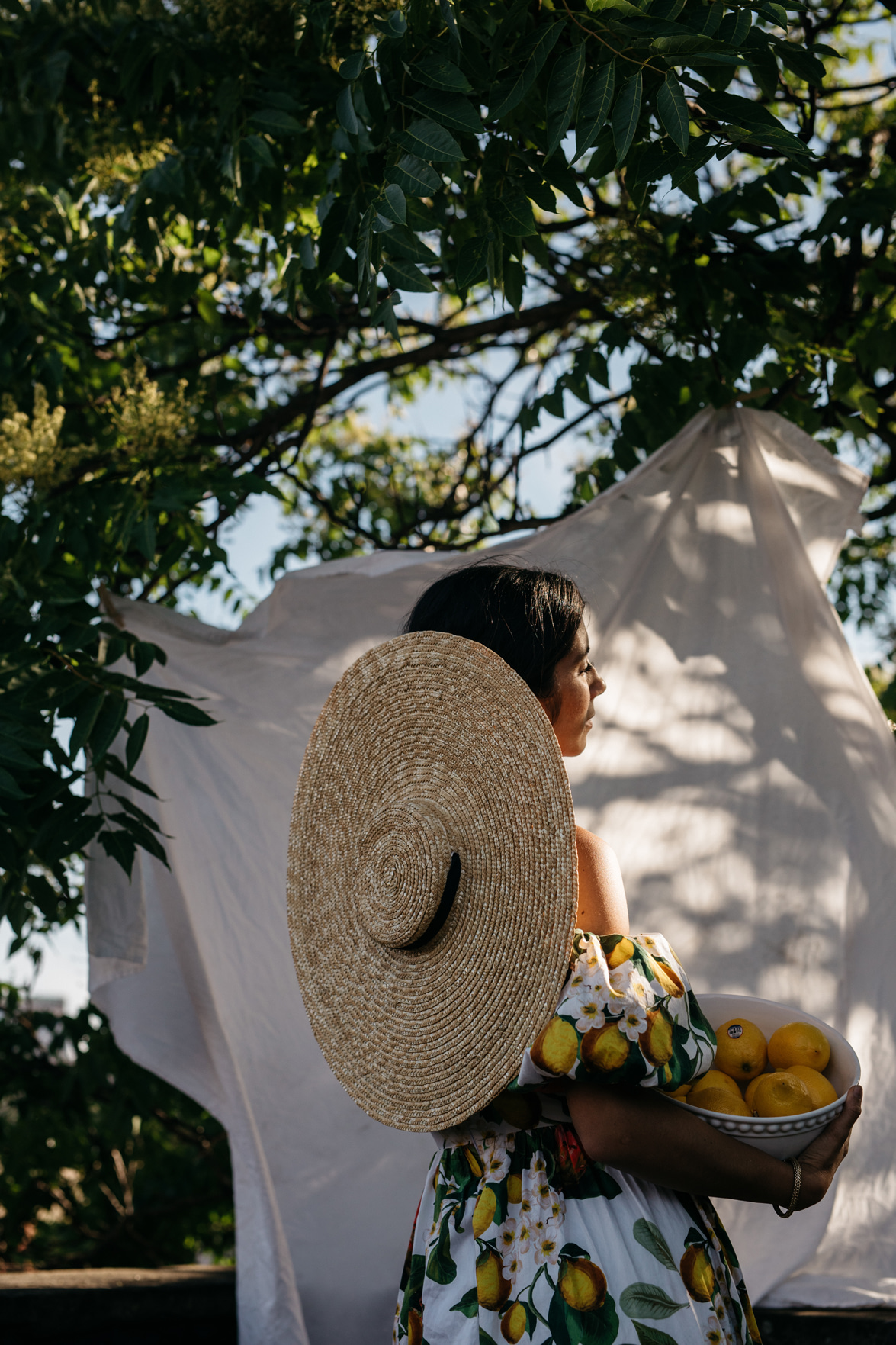 Photos by me