3
minute read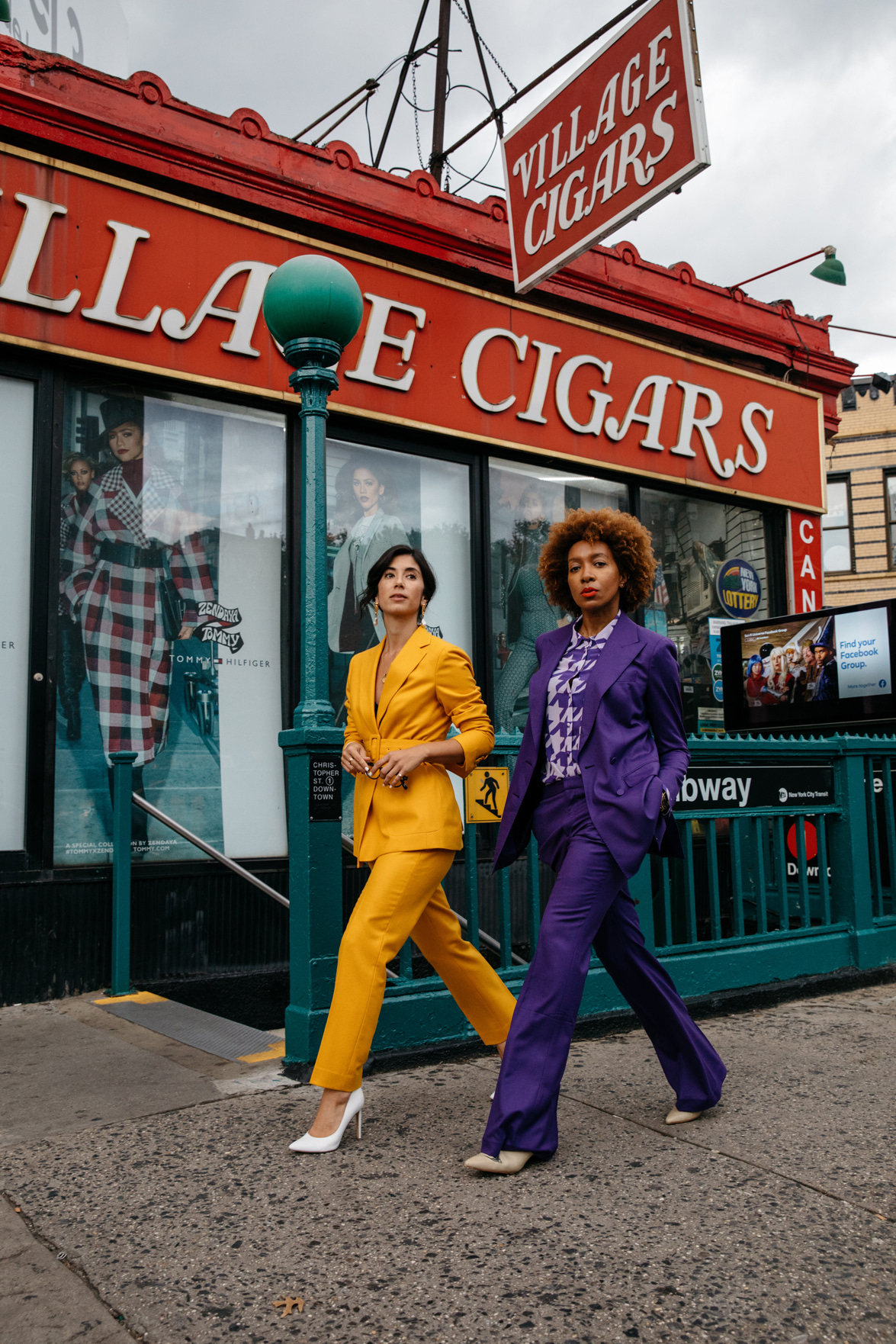 [row][half]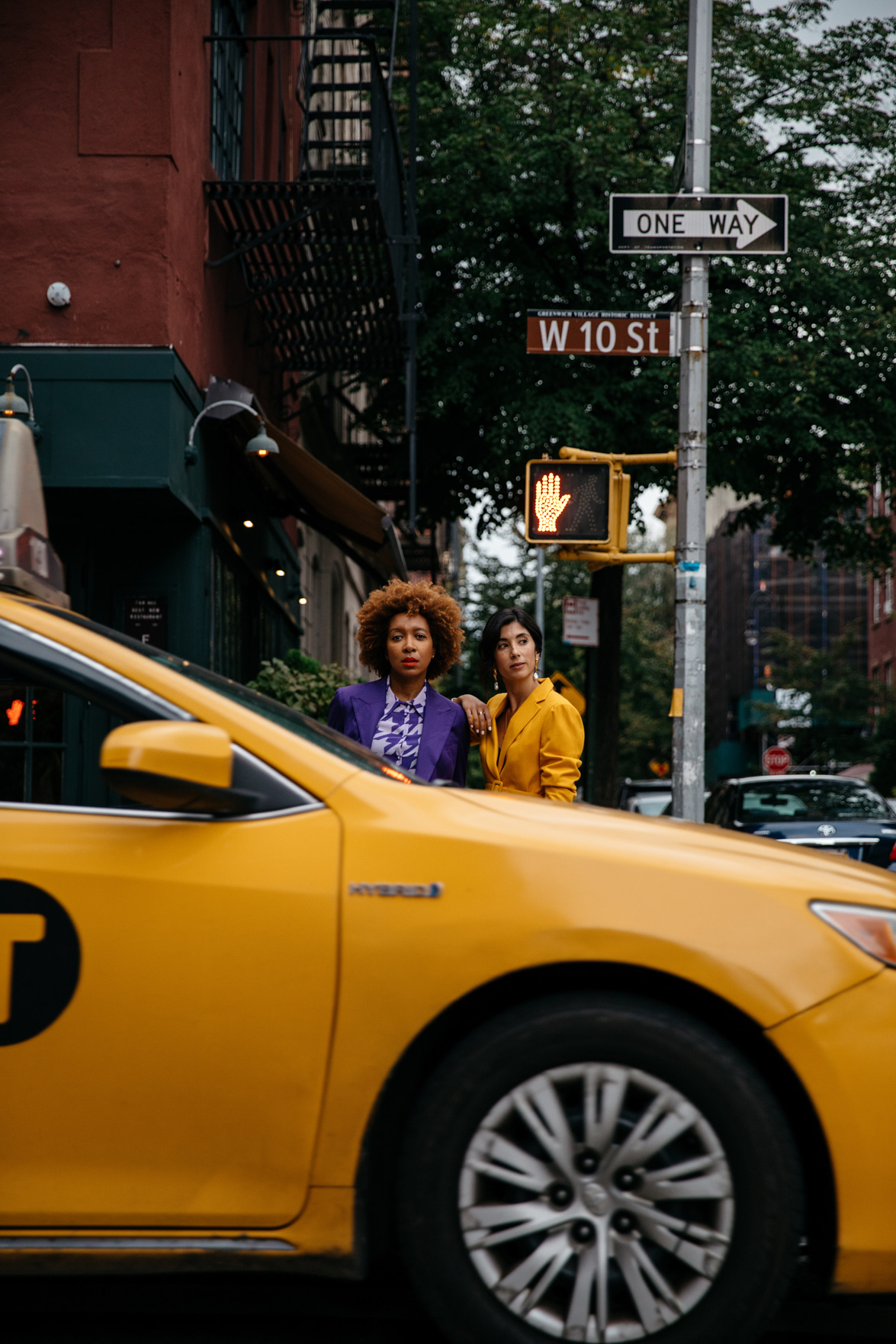 [/half][half]
Power moves, power suits, powerhouses.
Truth be told, I almost couldn't find these photos! Karen and I shot this set back at the end of last year, on a much, much warmer fall day in New York. And somehow between the holidays and our respective travel schedules, these photos went untouched on my hard drive -- their gem tone beauty collecting electronic dust from lack of use.
Thankfully, after a nasty bout of the flu this past week (thank you for all the wonderful at-home cold remedies by the way!), I was able to tackle my stack of memory cards, finally sorting out what I had already edited and what needed to be edited still. When I opened up this set in Bridge, I quite literally gasped through the tissue that was already semi-lodged up my nose (trust me, I've never looked as good as I did this past weekend with the flu, just ask my boyfriend).
And since it's always a good time to invest in a power suit, I just wanted to share these particular sets from Suistudio, who always does a phenomenal job reinventing classic suit pieces with a woman's body in mind. I've been a big fan of theirs for years now -- their outerwear in particular is always on rotation for me during the winter months -- but their suiting is where they really shine, and contrary to what you might expect to pay, they're reasonably priced investments. I tend to wear most of their pieces in the Petite/Short sizing if available (I'm 5'4" flat footed) whereas someone like Karen (who's 5'9") opts for their pieces in the Long cut.
My yellow suit is still available here, unfortunately, Karen's purple suit is now sadly (and understandably so) sold out. You can snag a red velvet option right here or perhaps a light blue that would transition nicely between winter and spring.
[/half][/row]
[row][half]
[/half][half]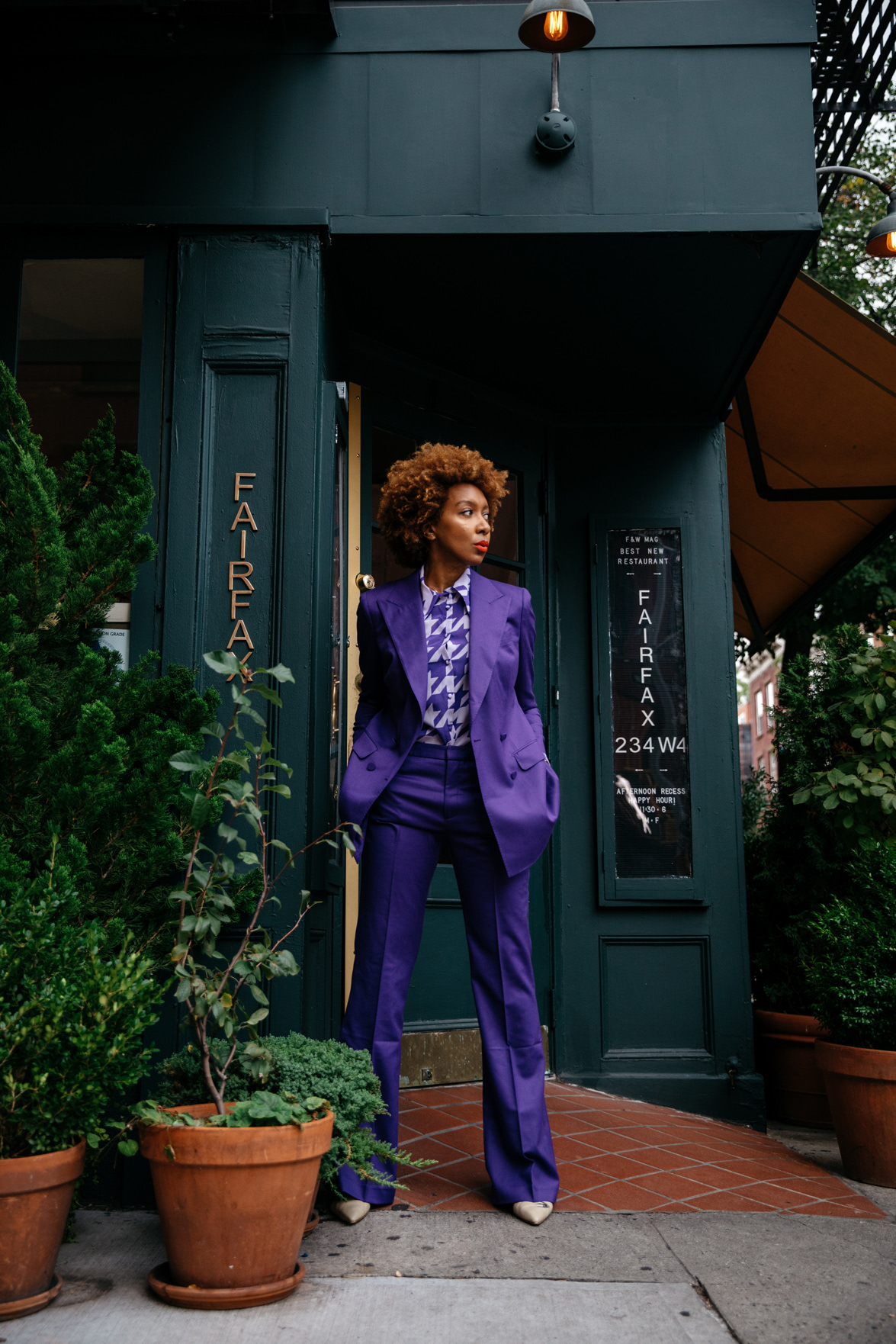 [/half][/row]
Photos by Allie Provost, featuring Karen Blanchard