9
minute read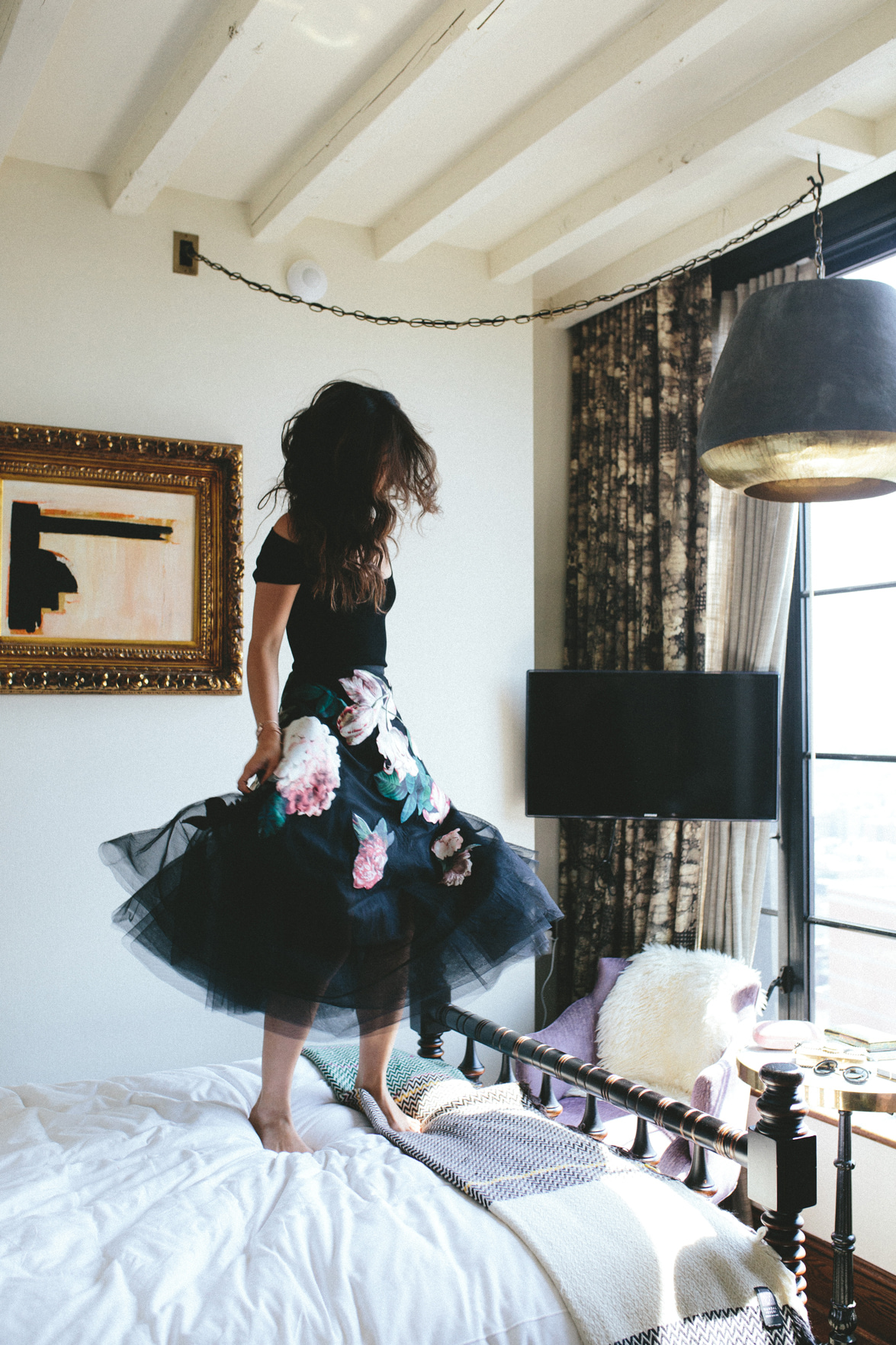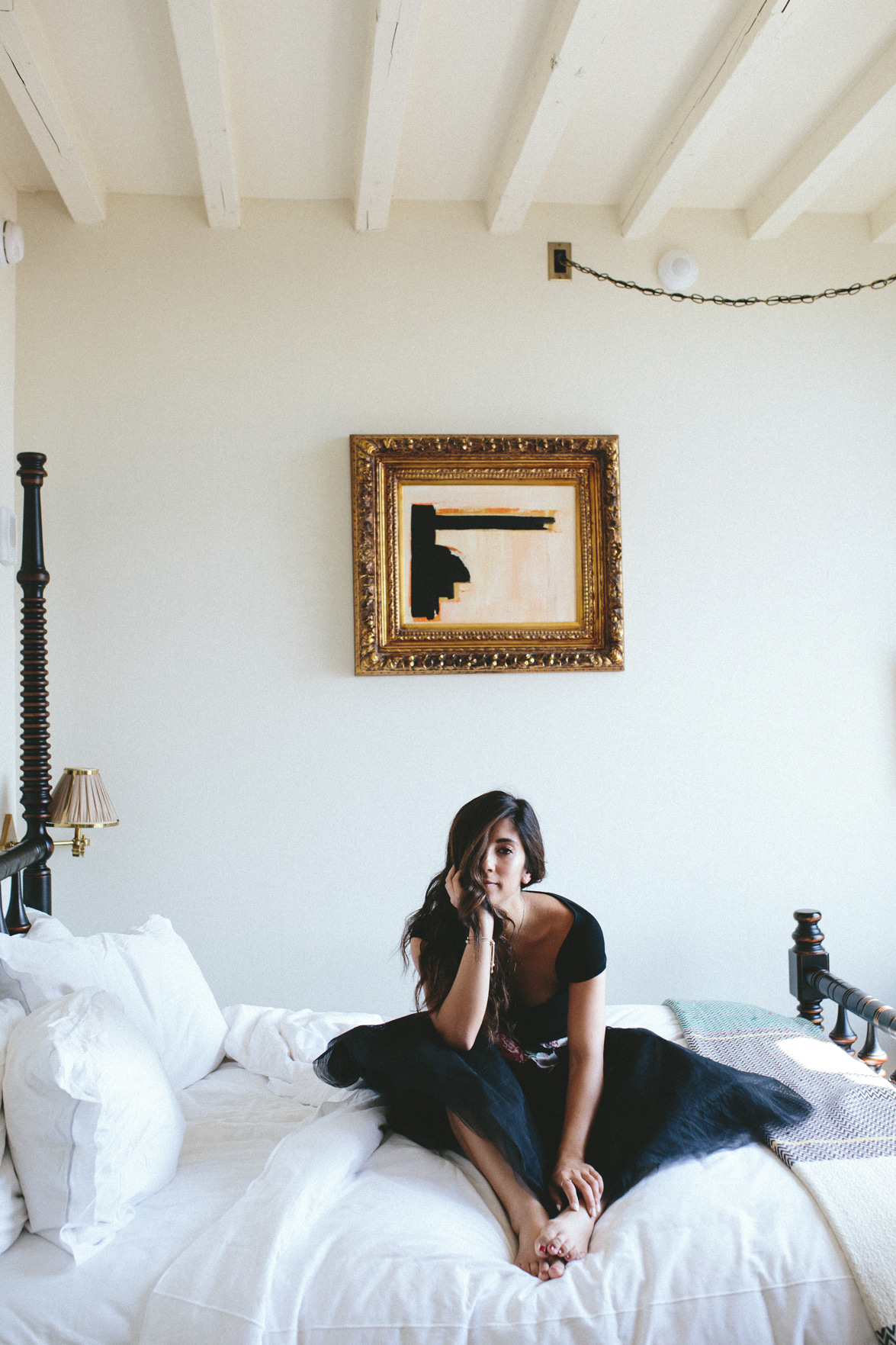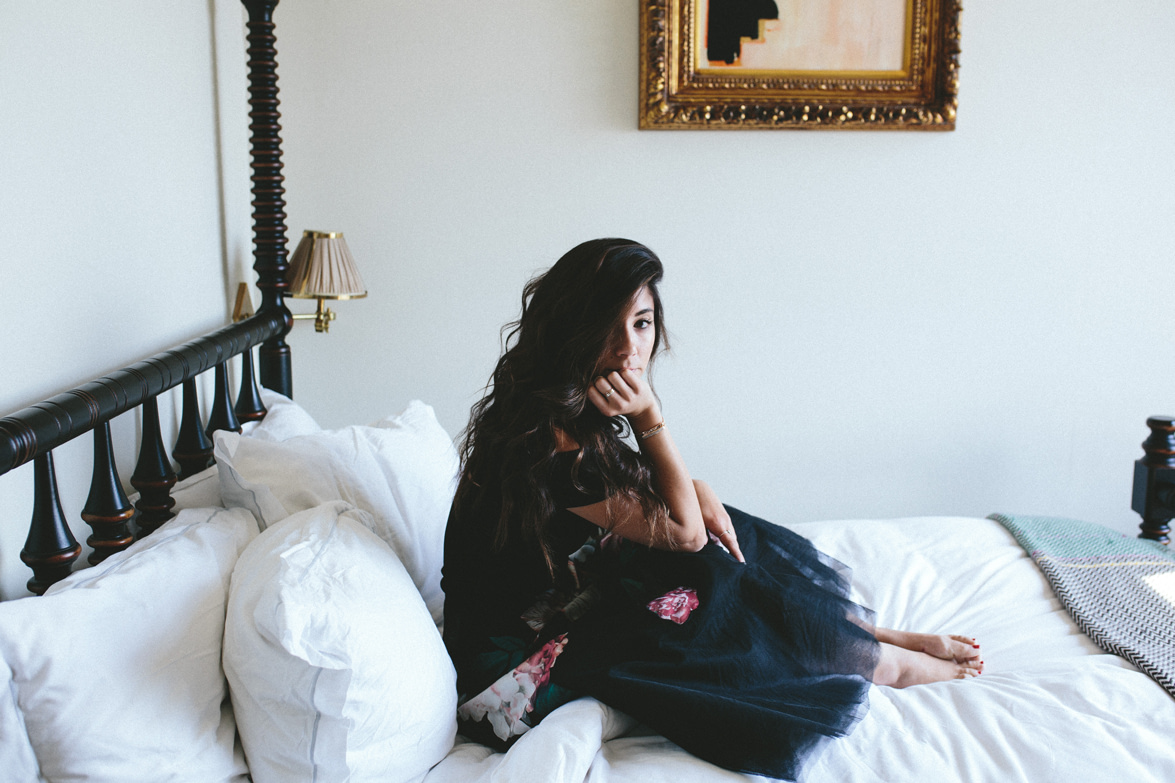 Just a few weeks ago, some of you may have seen my Instagram Story poll, in which I asked the following:
"For my influencer and non-influencer followers alike, are you frustrated by the algorithm change?"
To be completely honest, I wasn't entirely sure what the response would be. My guess is that many of you, my dear followers, are content creators by profession as well and thereby, have been somewhat impacted by Instagram's algorithm change. My other guess, is that some of you, my dear followers, aren't necessarily content creators by profession, but have been frustrated by not seeing updates from folks you originally used to engage with.
Are either earth-shattering problems? No, of course not. And in light of much bigger issues in the world, I wanted to highlight up front, that I am completely aware everything I'm about to list as a "solution" to this "problem" comes with the perspective that these are indeed first world problems -- ones that shouldn't define you or I, or our passion to create quality content that makes us happy, in a world where we could certainly use all the positivity we can get. The numbers shouldn't control us. But of course, as with any business, you can't ignore the numbers either, which brings to me to my next point: you guys felt largely the same way, when I asked the above question the other day.
Many of you feel frustrated, defeated, discouraged, beat down, confused and bewildered by the algorithm change. Some of you even said it made you feel like you should give up creating content all together. And trust me. I've been frustrated, too. That's when I realized perhaps this is a bigger conversation we should all have -- to share tips and tricks, frustrations and triumphs -- instead of trying to figure it all out by ourselves in our own respective silos. I've compiled a list of efforts below, some more effective than others for me or for my fellow influencer friends, each noted with an overall impact rating. None of this is to say that I've certainly figured it out, but I have seen some impact along the way, and hopefully you will, too.
Before we start, I'd like to set up some preliminary framework here. None of the following will focus on the merits of content. While I firmly believe content is king -- and finding your unique voice is imperative -- I also firmly believe you don't need me to tell you that. So let's move on, shall we?
Engage with Others: This one may come as overly obvious, but it should be noted first: the more active you are with any online community, especially Instagram, the more engagement you'll get back. Sure programmes like kenji will help you accomplish this, but you also need to be motivated yourself! As someone who spends a lot of her time already on the app, liking and commenting throughout the day, this one seemed like an easy checklist item that I thought I was already doing, but I noticed, the more diligent and focused I was with my time spent on the app, the more effective it seemed in boosting my content overall. Each time before I post, I'll take about 20 to 30 minutes to catch up on some of my favorite accounts (an activity that I would normally do anyway), and I'll like and comment on my favorites. I'll do a bit more of the same activity after I post and also answer back to each comment on my post -- it may seem time consuming at first, but I think the underlying point is key: you need to nourish the community you're a part of for it to support you back. A random, informal poll done with other influencers friends revealed that they spend anywhere from 1-2 hours daily, just engaging with other content -- either in the form of comment pods or organically searching.
Instagram Filter Effects: Admittedly, the jury is still out on this one, because it's hard to gauge it's overall effect, but I was once chatting with a group of my influencer friends at an event here in the city, when someone suggested using the pre-set filters available in Instagram on your photos to help boost it. Yeah, I'm talking about Nashville and Juno. Remember those? When they were all we used to use 7 years ago, when the app first launched? While I can't necessarily sing any glowing praises here, more often than not, I'll place the filter Juno on all my photos and set the overall effect to 1% (so you really can't tell it's there). The reasoning here? When you think about it from Instagram's perspective, they're likely looking for users who are using the app as it was originally intended: candid, organically and more off the cuff. Which brings us to point #3!
iPhone shots: Eva Chen brought this up in a recent Business of Fashion article: Users want to see more of the "Insta" in Instagram. That means, in an age where our feeds are meticulously curated, with just the right VSCO treatment on our DSLR camera shots, it's sometimes refreshing to see someone post something that's a tad bit grainy, with lower overall fidelity and, gasp, snapped on a phone! Lately, I've been making more of a point to post more iPhone shots and have noticed a significant initial boost in activity. It's not 100% the answer, and sometimes not entirely feasible, given that you're probably creating higher fidelity content for all your different channels, but perhaps, next time you're out shooting for a blog post, snap something really quickly in between on your phone and see how it does, in comparison.
Experiment with times: The other day, I was skimming through my analytics in Instagram, and noticed that a large amount of my followers, aside from the United States, lived in London and Bangkok. That got me thinking about posting times, for time zones drastically different from my own. I randomly decided to post at midnight one evening, in efforts to catch New Yorkers as they were going to sleep and probably very captive in bed with their phones, which meant my followers in London and Bangkok were likely starting or just about to start their days. It's been hit or miss lately, but overall, I've seen good engagement traction at that time, so I encourage you to do the same and switch up your posting times to find a sweet spot.
Instagram stories: Naty brought this up in her recent 5 Tips for Creating a More Engaged Audience post, and I completely agree with her! Insta Stories is a great way to stay top of mind for your followers, so the more active you are on it, the more they can engage with you on the app. It's a wonderful platform to showcase your personality and more of the candid peeks into your day, both of which I think resonate and go a long way in terms of fostering an engaged community. Take advantage of the Swipe Up feature, which can drive traffic to your blog, and, as Naty brought up, you can highlight when you have new Instagram photos up on Insta Stories, for anyone who may not have seen it in their feed.
Shadow bans and hashtags: A few months ago, my good friend Andi and I were grabbing dinner at Mary's Fish camp when she leaned across the table and whispered, "Have you heard of the shadow ban?" Her eyebrows went up, as if she was about to share a really good urban myth with me. And boy, let me tell you, if there was ever an urban myth that got this girl believing in urban myths, it's this one. Essentially, there was a well-documented (and somewhat data supported) rumor that Instagram had implemented a shadow ban -- that was hiding your content from people who weren't already following you, making it incrementally harder for you to gain new followers. Why were they doing this? To discourage spammy, inappropriate behavior. The downside? Many influencers, yours truly included, didn't realize using the same hashtags over and over for certain posts might be working against them. Again, as with any good urban myth, this was never full confirmed by Instagram to be the case, but since then, I've been much more selective with the hashtags I add to captions, usually keeping it to 3 or less, if I add any at all.

Overall impact: Jury is out.

Engaging captions: I already said we wouldn't spend much time laboring over the content side of things, but I do think we should spend a minute on captions, which tend to get overlooked in today's very visual world of Instagram. Having a good caption might mean you get more likes. If you're worried you're not getting enough likes, check out automatic Instagram likes. Much like Insta Stories, your users are likely hungry to get to know more about you and what your personality is like. As much as I love seeing a good avocado emoji when someone's sharing their avo smash breakfast, I do think it's worthwhile trying to dig a bit deeper to start conversations in your captions. Someone I really admire here who does an AMAZING job at this is my good friend Courtney of Color Me Courtney. What you'll notice with her captions is she consistently engages with her followers by handing the mic back to them -- she asks them questions and she asks for their opinions, and it creates really meaningful conversations. I've been trying to do more of this, by asking open ended questions like this one.
Giveaway loops: Granted, I've participated in only a handful of giveaway loops myself, some more successful than others, so I can't necessarily weigh in as an expert here. But, I do think, when done right and with intention, they can be wildly effective. The key is to form groups with like-minded, similar aesthetic accounts, that you already follow or would be happy to follow. The main idea is, if you form the right group, you'll gain a new group of highly engaged and excited followers, who will appreciate your content and what you're producing. If you want to find out more, click here.

Overall impact: High (if you go about it the right way)

Play with new features as they launch them: This may seem trivial, but I do think it's an easy way to flag yourself as an active Instagram user (and one that could possibly get boosted in the algorithm). When they launch a new face filter feature, try it out in Stories. When there's a new widget, like the poll feature, give it a whirl. You'll probably find your followers will be excited to learn about this new feature and excited to see how you're using it, thereby resulting in more direct messages and engagement back on your channel.

Overall impact: Low to medium

Live video: So, I've only done live videos a handful of times, but I've seen some of my good friends, like Lisa DiCicco and Mary Orton, host them and I think the effect is largely positive. Much like the candidness of Insta Stories, live video allows for real time conversations with your followers that allow them a peek in your world and your sense of humor. Many influencers will schedule out live video times days in advance, giving their followers the chance to mark their calendars and weigh in with specific questions. If you don't like the sound of this, you could also try doing a podcast to help boost engagement. In fact, at least 5% of podcast listeners choose Soundcloud so it might be worth learning about it. Podcasts can be a fantastic way to help grow your business. One of these days, I'll work up the courage to try it out for myself -- would you guys be interested in that? Let me know in the comments below!
And there you have it! My 10 engagement tips for Instagram. Now I'd love to hear what you think? Any tips I missed that you'd like to share?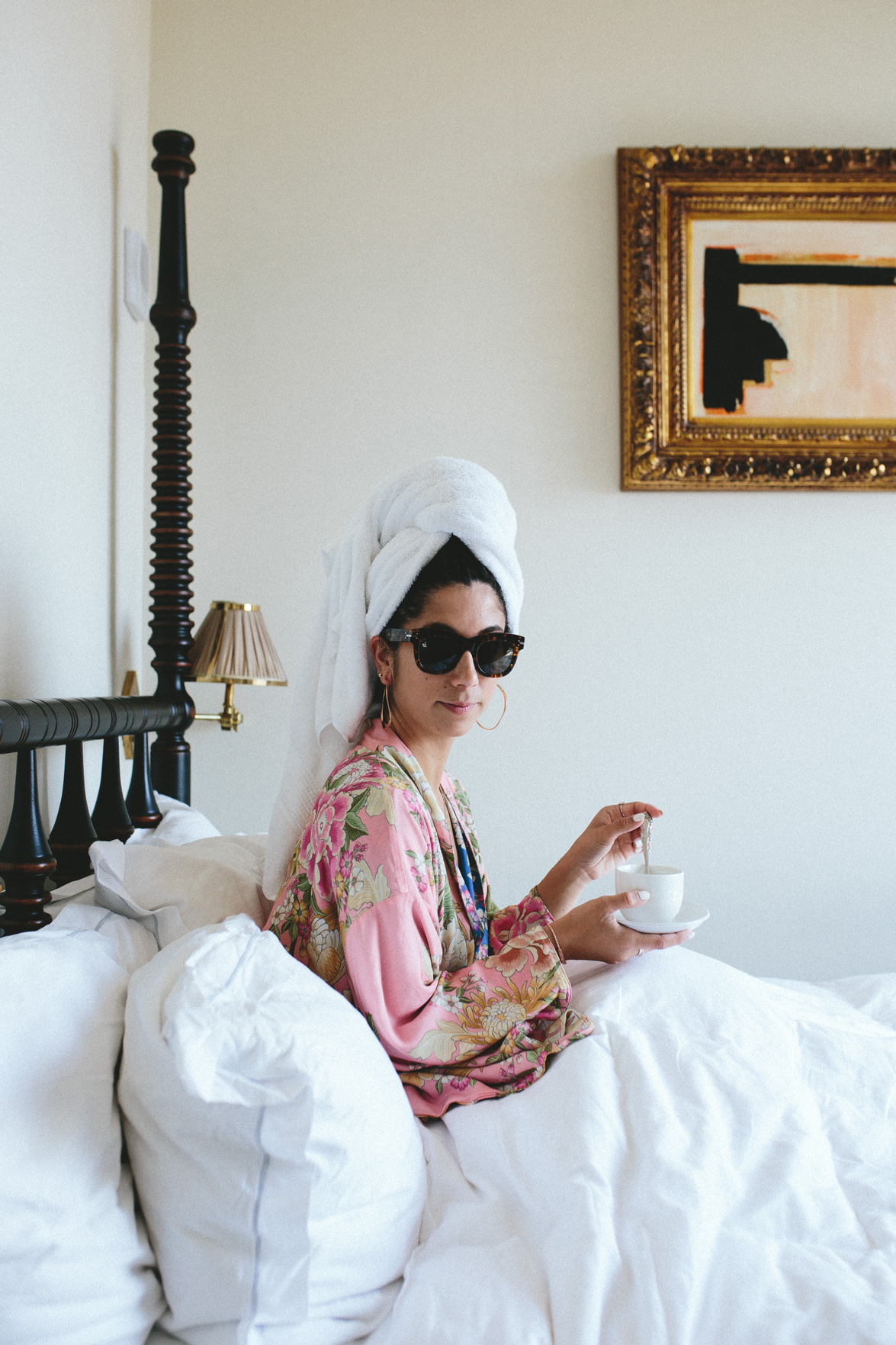 OUTFIT DETAILS: Sachin + Babi dress // Spell & The Gypsy kimono (picked it up in Byron Bay, but I love this romper version here) // Show Road hoops