5
minute read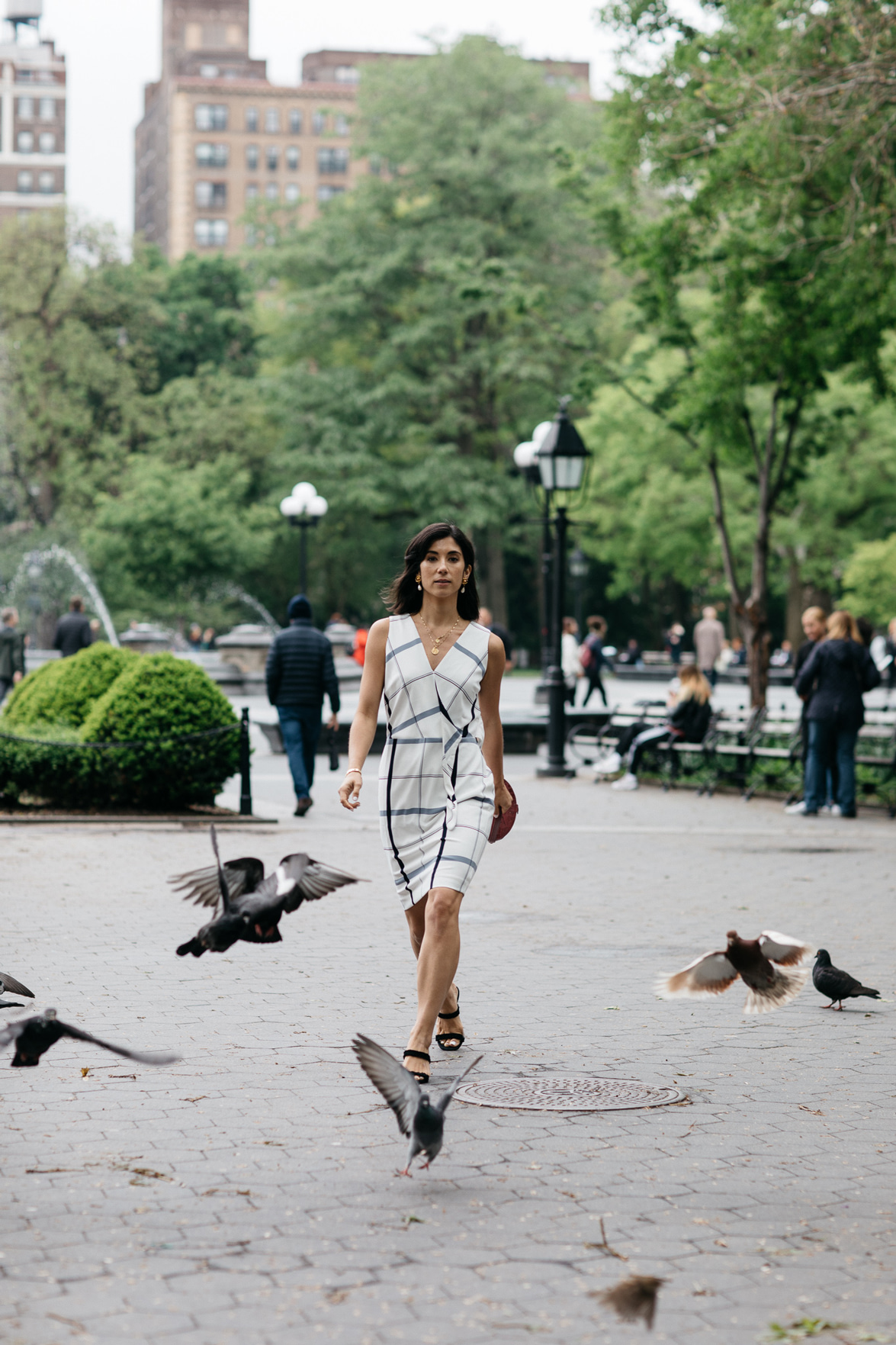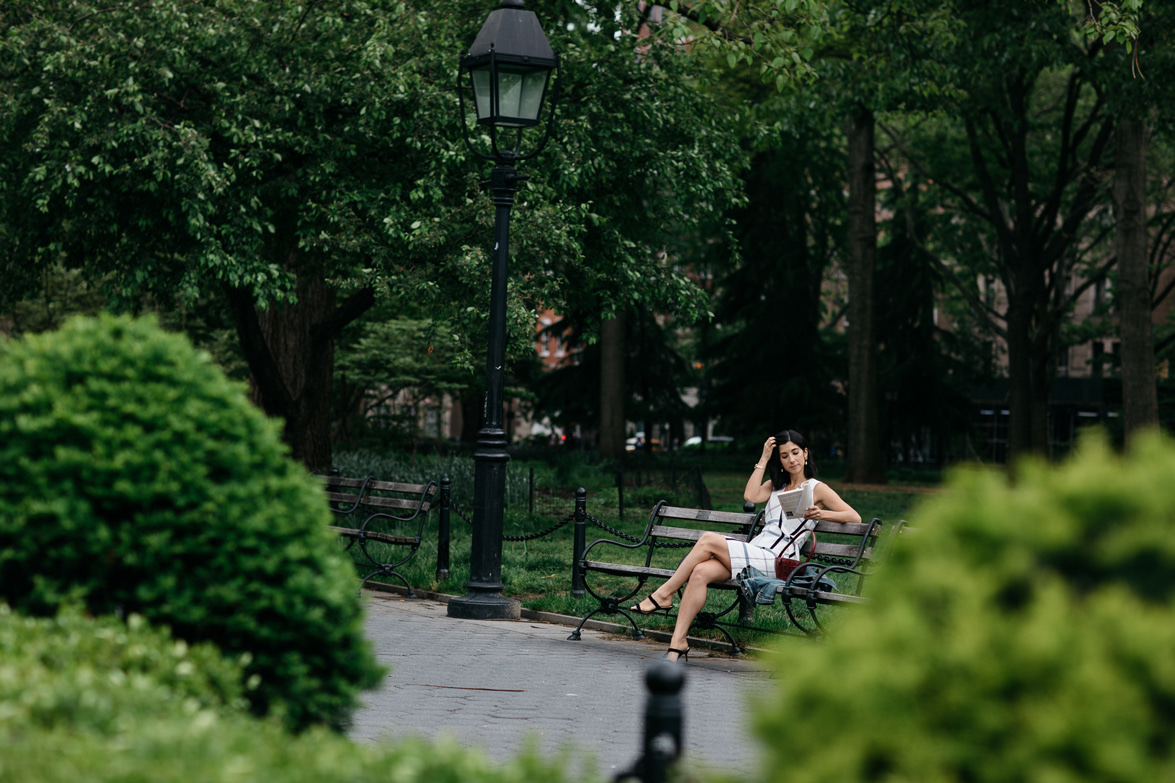 Thanks to Ann Taylor and ShopStyle for sponsoring this post! As always, all thoughts and opinions are my own.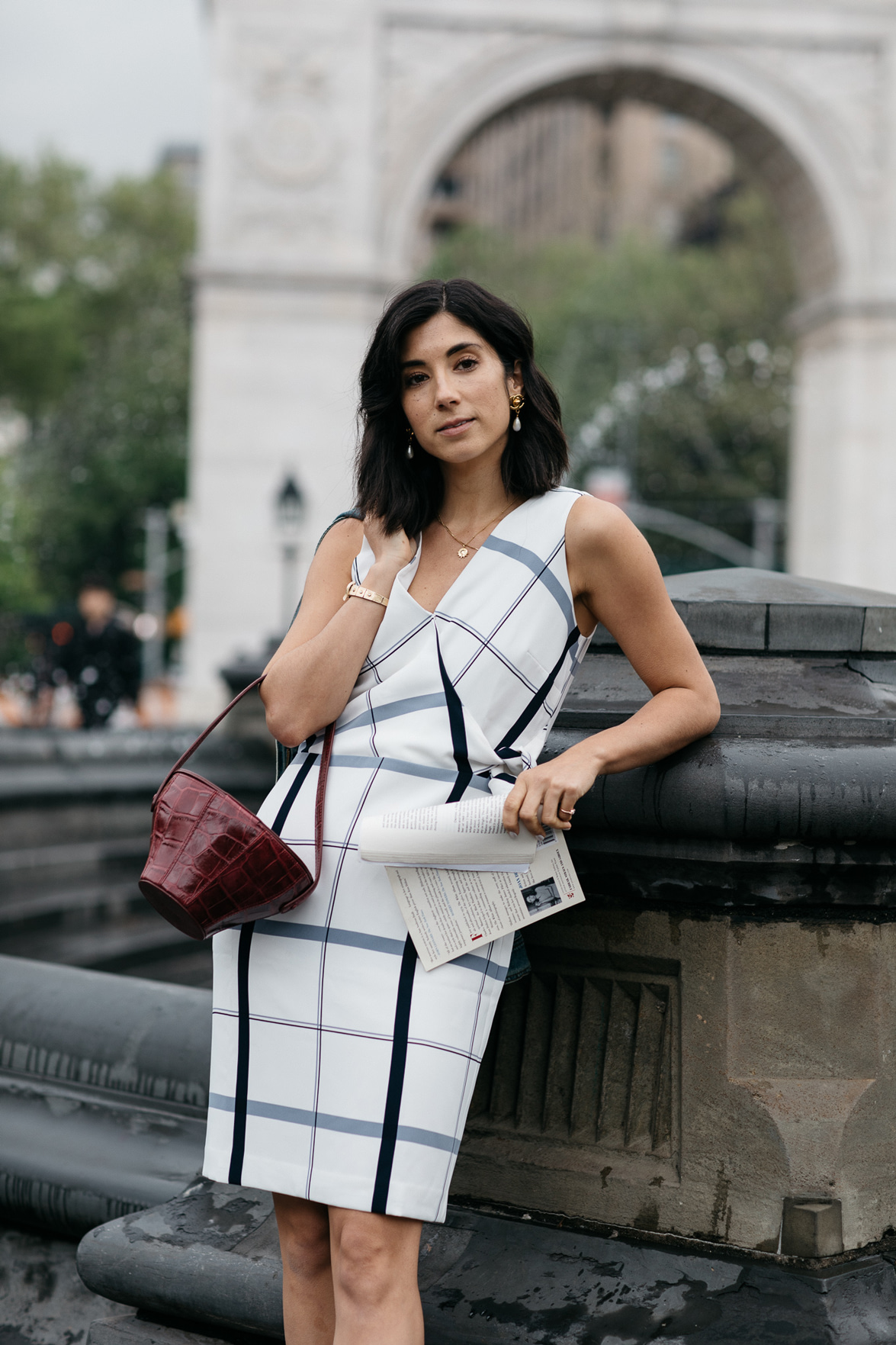 As a self-proclaimed dress addict, I'll be the first to admit, this time of year can be overwhelming when it comes to your dress arsenal. 
The calendar events start to pile up for the summer months -- with weddings, parties, showers and more -- and every time you seem to turn around, there's a new event to pencil in and thereby, a new dress to take home for it.
I've mentioned this before, but I've been really diligent lately with my clothing budget, a huge goal for me this year, opting instead to either rent items when I can, or scoop pieces that work really well within the context of a capsule wardrobe. So when Ann Taylor approached me about their 7 Days, 7 Dresses campaign, I fell in love the concept of encouraging women to really stretch their styling muscles -- to focus on key, cornerstone dresses that can be worn a variety of ways for a variety of scenarios, all season long.
I'm wearing one of their classic wrap dresses here -- perfect for a day at the office, perhaps with a blazer thrown over your shoulders or even a bow front blouse layered underneath. Come fall, I could see it working really well with over the knee boots for a little nod to mod and even with a leather jacket for a more post-work date night vibe. The length is perfect for transitional styling, making it an easy staple in your closet year-round and I do love how some simple gold accessories can bring everything together for a signature look all your own.
As for the other dresses? Let's run through them!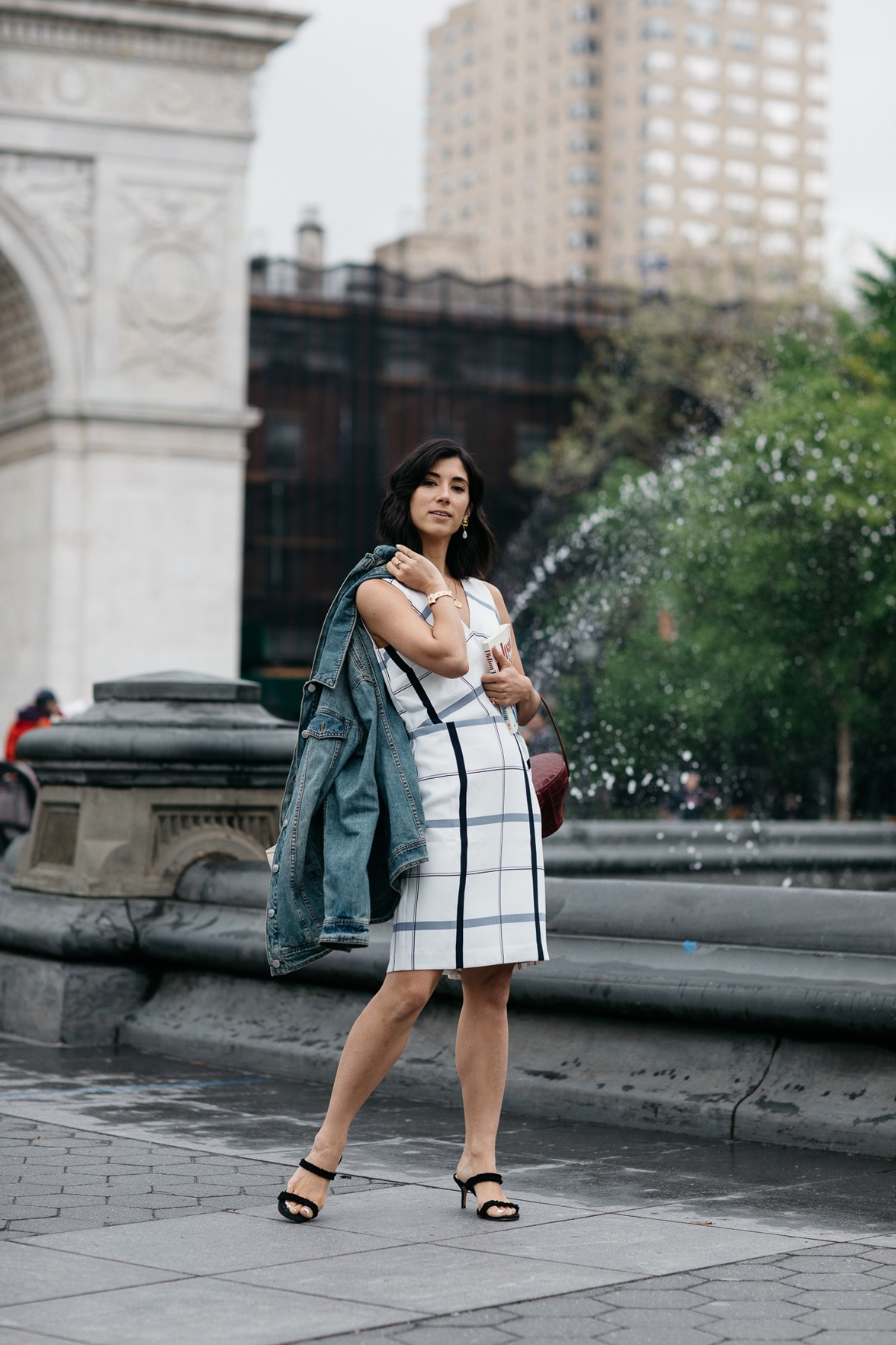 OUTFIT DETAILS: Ann Taylor dress (gifted) // Avec Filles jean jacket // Ann Taylor shoes (gifted) // Staud bag
[prodl brand="Monday" product="The first-in-the-office dress" description="Why I love it: I may be biased, but I truly don't think you can ever go wrong with a midi dress. It works so well for more formal office environments and casual ones alike -- just pay special attention to the accessories you pair with it. This dress works fabulously with strappy kitten heels for Monday meetings but also would look killer with some sandals for a day at the dog park." link="https://shopstyle.it/l/3g3n"]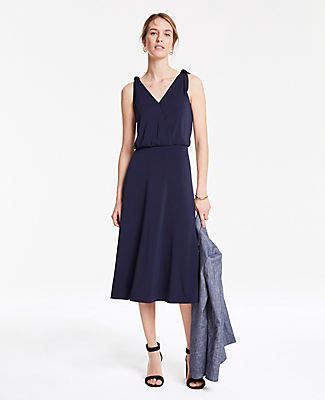 [/prodl]
[prodr brand="Tuesday" product="The lunch brainstorm dress" description="Why I love it: It's my dress again and she's a keeper! She's not too fitted, not too free-form, she's just right -- a tried and true wrap dress through and through. She also makes for a great weekend dress too -- throw some sneakers on, a jean jacket and perhaps your trusty ball cap and you're ready for first pitch at Yankee Stadium." link="https://shopstyle.it/l/3g3l"]
[/prodr]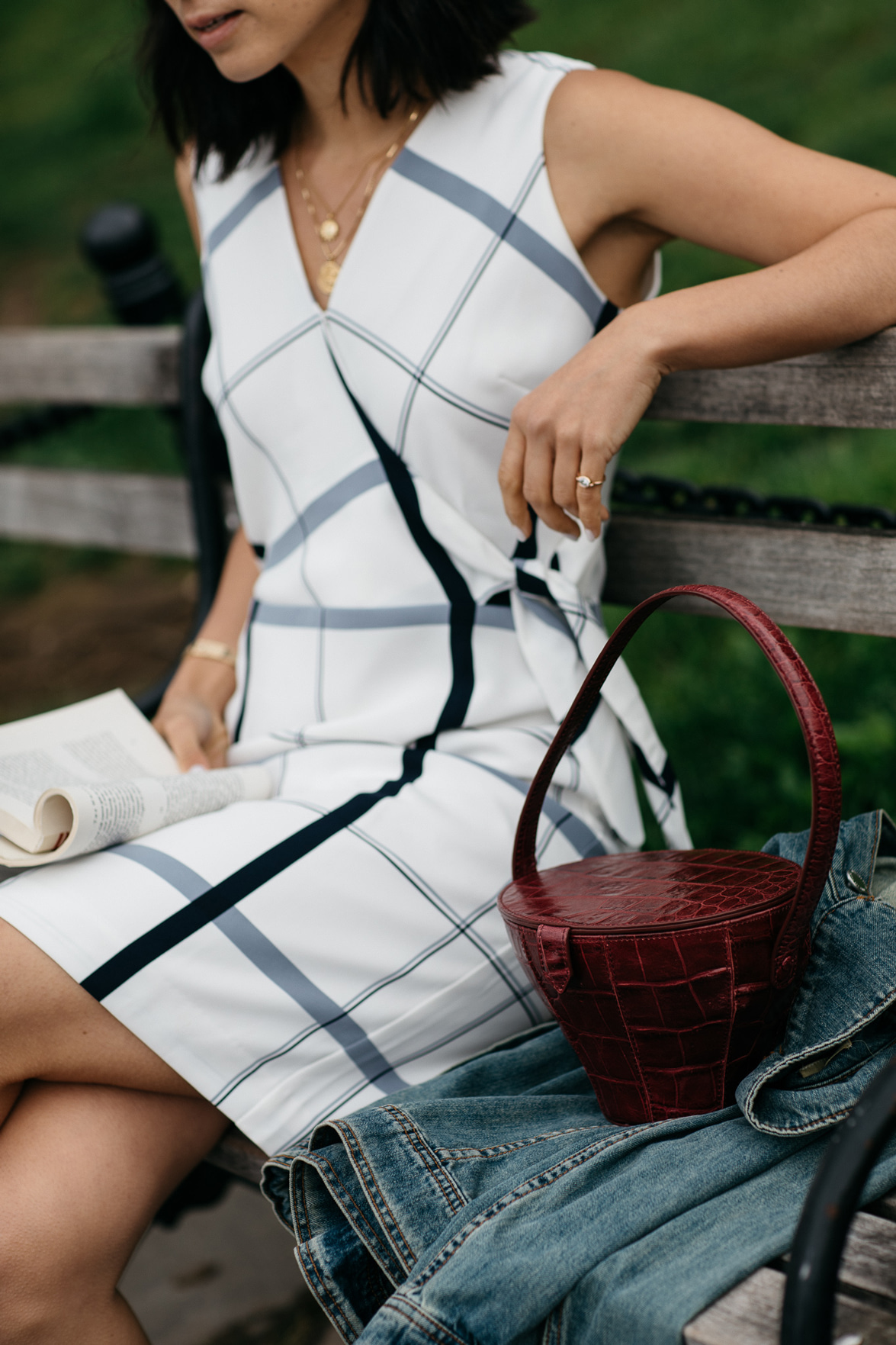 [prodl brand="Wednesday" product="The networking dress" description="Why I love it: As someone who often needs to run around in the same outfit all day, hopping from meetings to shoots and finally to evening events, a dress that goes the extra mile is key. One that looks easy and relaxed for daytime purposes but pair her with some statement earrings and higher heels, and she's ready to hit the town. This dress hits all those notes." link="https://shopstyle.it/l/3g3o"]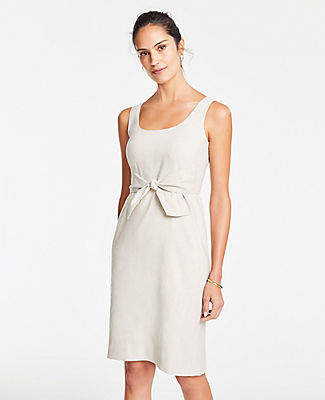 [/prodl]
[prodr brand="Thursday" product="The major meeting dress" description="Why I love it: Bold, confident, powerful. For those days when you need to hold your head a bit higher, reach for this dress. She never disappoints. Think classic silhouettes and striking colors." link="https://shopstyle.it/l/3g3q"]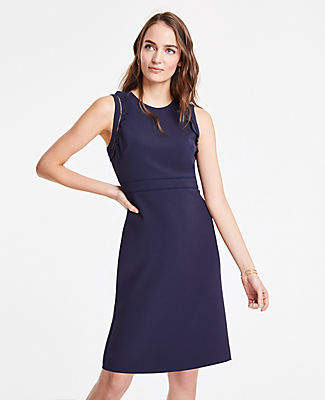 [/prodr]
[prodl brand="Friday" product="The Summer Friday dress" description="Why I love it: Easy and breezy is the name of this dress' game and she'll be perfect for more than just a casual day at the office. Think summer weddings, birthday parties and showers. She does it all, with panache to boot! " link="https://shopstyle.it/l/3rbT"]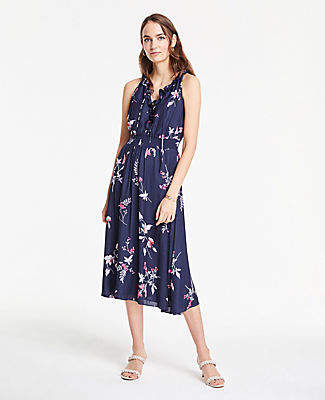 [/prodl]
[prodr brand="Saturday" product="The weekend reset dress" description="Why I love it: I don't know about you, but I tend to buy so many white dresses over the summer. And what's not to love about them? They look great with your tan, gold accessories and floral silk scarves in your hair." link="https://shopstyle.it/l/3rbW"]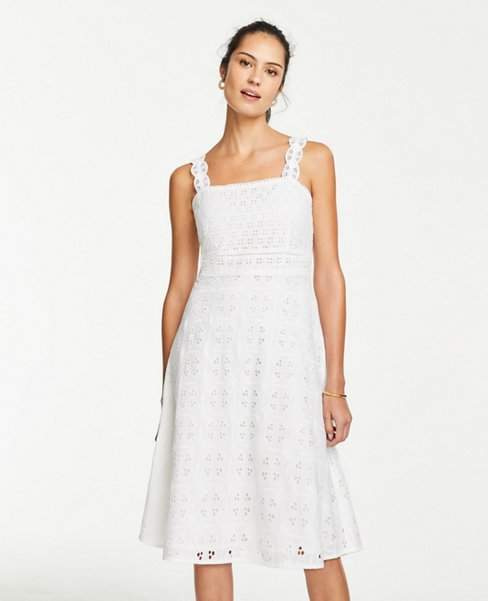 [/prodr]
[prodl brand="Sunday" product="The brunch date dress" description="Why I love it:  In my humble opinion, you'll always need a good maxi dress on hand. For those days when the bottomless mimosas are flowing and for when your self-tanner goes wrong. I tend to look for solid colors in a rich texture -- this particular dress has a beautiful satiny sheen to it, making it easy to dress up and dress down, if need be." link="https://shopstyle.it/l/3rb7"]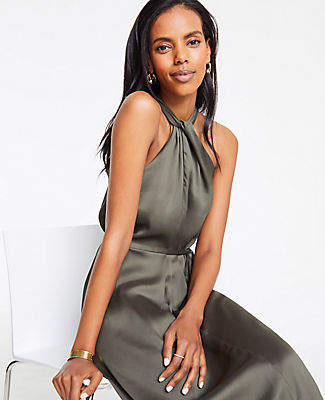 [/prodl]