4
minute read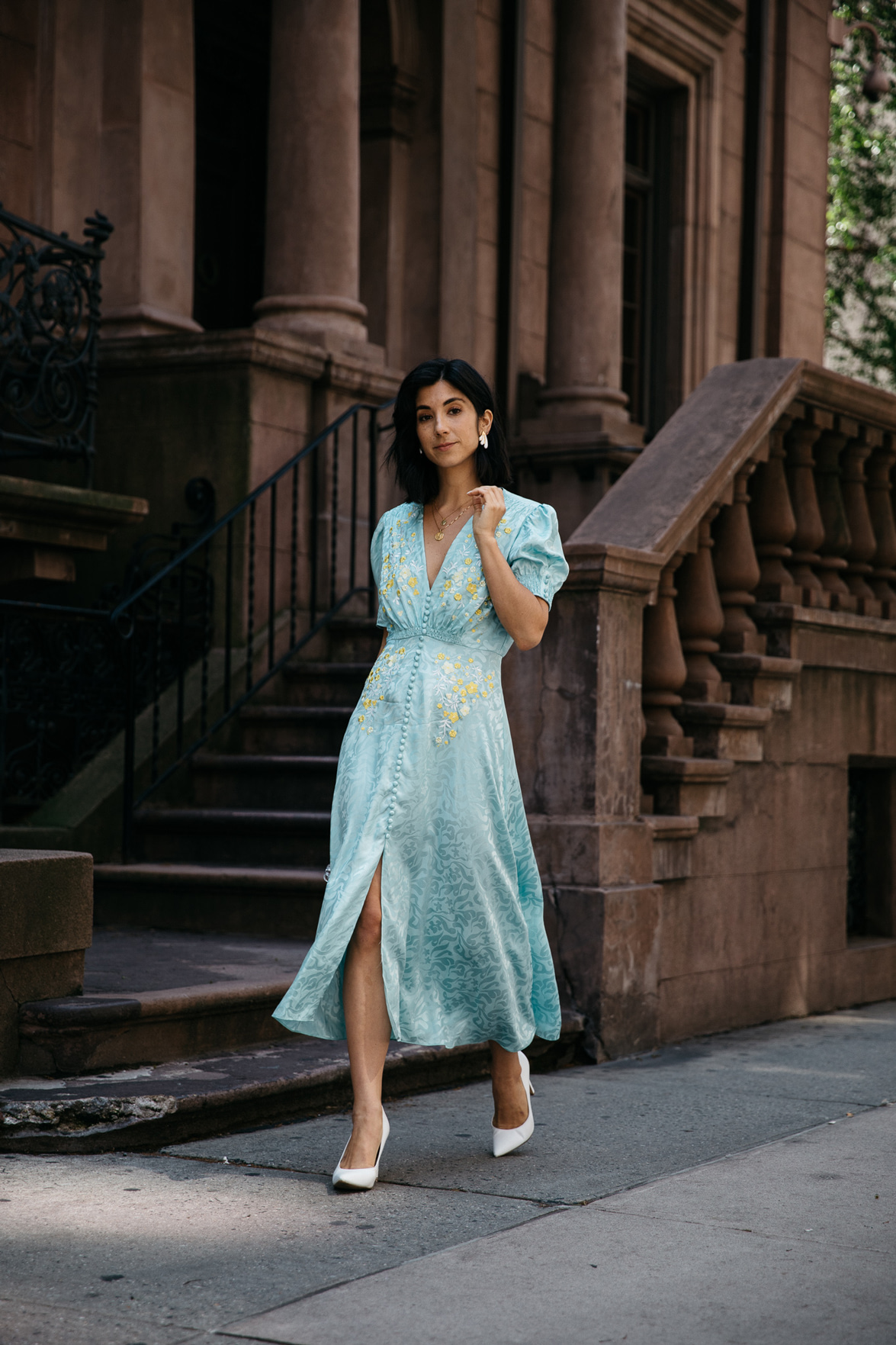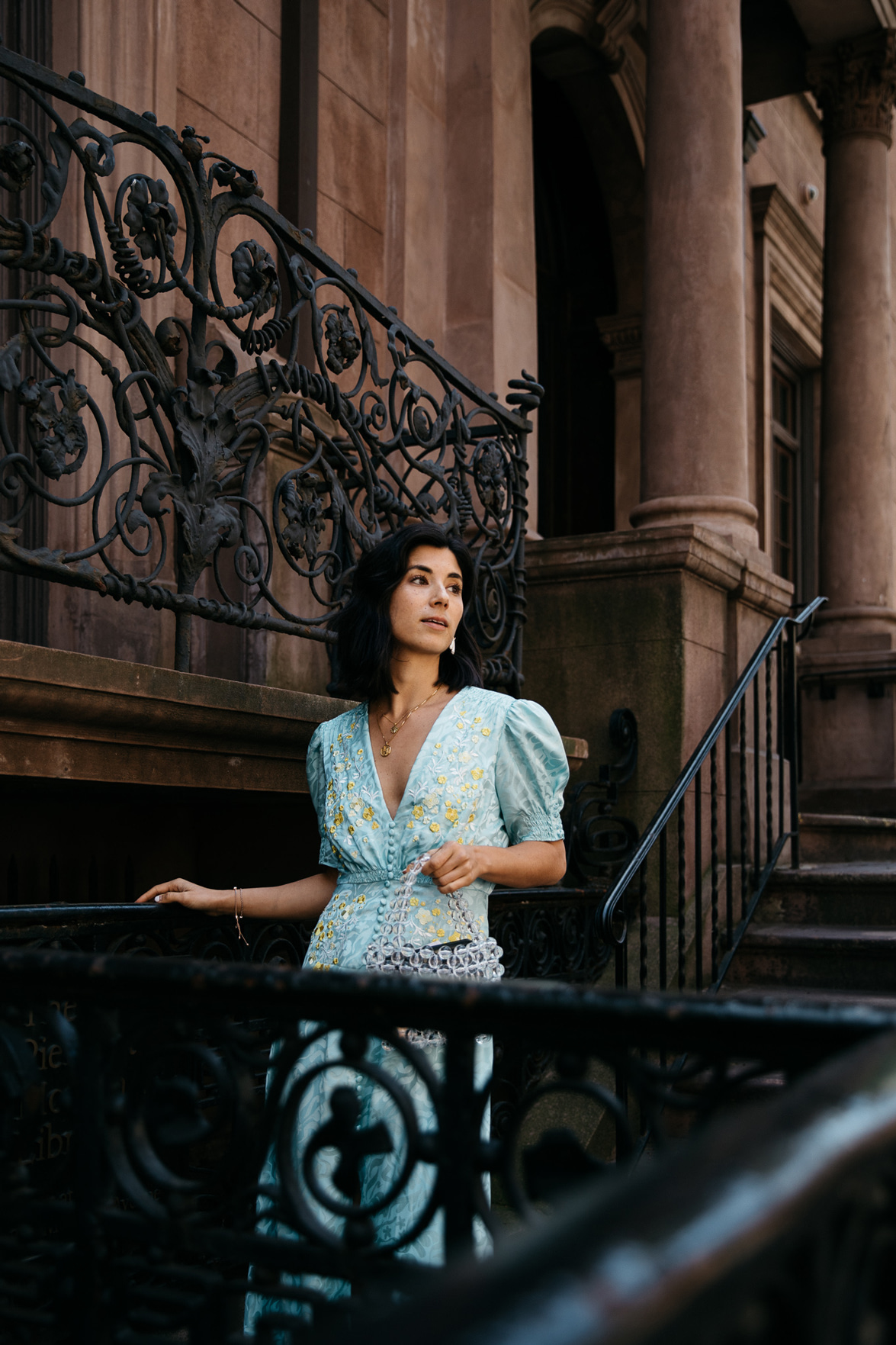 Routines can be beautiful things.
As much as I love traveling -- getting outside my comfort zone and immersing myself in a new culture -- it also feels so nice to settle back into the little routines and comforts that put me at ease once I'm home. Since getting back from Marrakech last week, we've been diving back into our to-do lists with deadlines at every turn, so I've been savoring the normalcy where and when I can get it. Simple walks in the morning with Elvis. Making meals at home in the evenings. Enjoying the late afternoon sun in the West Village. Here are 7 daily habits I swear by -- for balance and for mental clarity.
Quiet time in the morning: Admittedly, I'm a morning person. I'm usually asleep most evenings by 1opm, 11pm at the latest, so waking up at 6am comes easily for me. My morning routine will always factor in at least an 45 minutes to an hour for quiet time. This is when I sit to enjoy my warm lemon water, a celery juice and my morning matcha. I leave my phone in the other room to charge during this time so I'm not distracted and can really gather my thoughts for the day.
To do list: Once I finish up my matcha, I'll sit down to write out a prioritized to-do list -- and the condensed version gets shared on Insta Stories as my schedule for the day. I love this practice as it makes me allocate time slots accordingly -- and decide what needs my attention and what can be outsourced. I always try to leave space for the unexpected too -- time to allow for brainstorming, planning and researching.
Tackle one difficult thing in the morning: Generally speaking, I always try to set up my biggest projects in the mornings, when I'm alert and energized. While I can't necessarily line up the entire morning this way, I do love the feeling I get after one big project is checked off the list, well before lunch even rolls around. Whether that's finishing the draft of a really long blog post, taking a big meeting with a brand I'm dying to work with or finishing a time consuming admin project (like invoices), I try to slot it for the morning so I can feel somewhat accomplished early on in the day. I did this a lot when I worked at Google because it helped me avoid pushing those projects to the following day. I usually leave my low-hanging fruit projects for later in the day, when I hit a bit of an energy slump.
4. Sitting out on my fire escape, usually for lunch: Speaking of Google, I'll admit I was guilty of eating at my desk pretty often, even though I knew it wasn't necessarily expected of me. These days, I force myself to eat lunch away from my laptop (easier said than done, right?), so I can enjoy some screen-free time. I'm usually working from home so I'll take my Sweetgreen salad out on the fire escape. This time of year is my absolute favorite to eat out on the fire escape and our new apartment has the most perfect view out across the courtyards of several other apartment buildings.
5. Going for a run: Once the temps rise here in New York for spring and summer, I usually ditch my indoor group workout studio classes and opt for daily runs outside. Schedule-allowing, I'll usually squeeze in a 3 to 4 mile run along the Hudson River at sunset.
6. Drinking 3 liters of water a day: I have 2 500ml bkr glass water bottles and I refill them each 3 times a day. No less, sometimes more.
7. Making Hello Fresh dinners together in the evening: Since moving into our new apartment, my guy and I have been taking full advantage of our bigger kitchen. I'll be the first to admit, I'm not a big fan of cooking myself but I do love how easy and approachable Hello Fresh makes it for you. All portions are pre-measured, with no excess waste and usually only take about 20 minutes to make. Added bonus: we both feel super proud of ourselves after making it, which is making me reconsider my aversion to cooking in general. Another added bonus: we've saved a bunch of money this way, by skipping Seamless and excessive dining out.
What are some of your daily habits that you swear by? Would love to hear!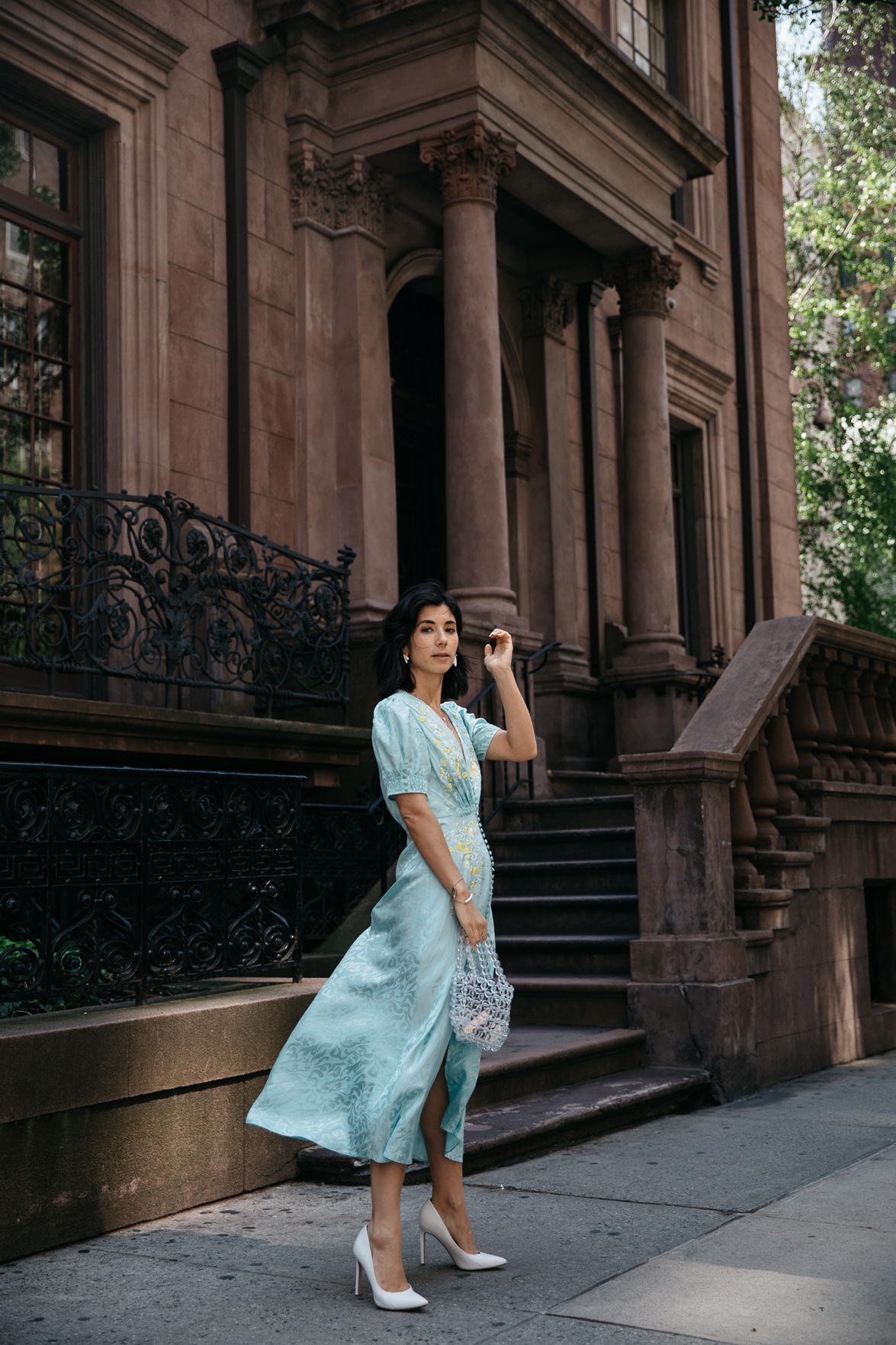 OUTFIT DETAILS: Saloni dress (rented) // Miuco bag // Nine West heels (gifted) // Brooks Brothers earrings (gifted)