4
minute read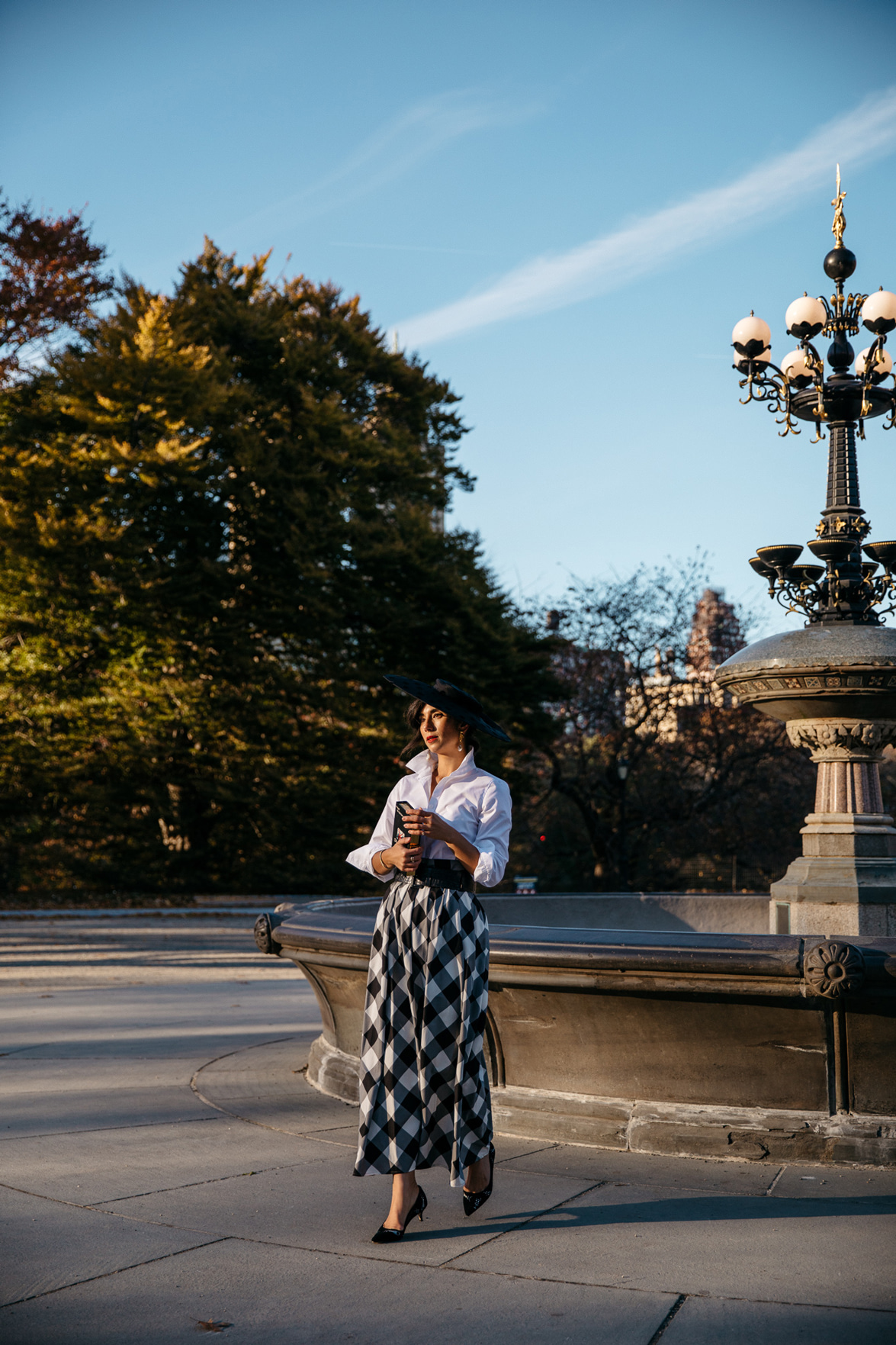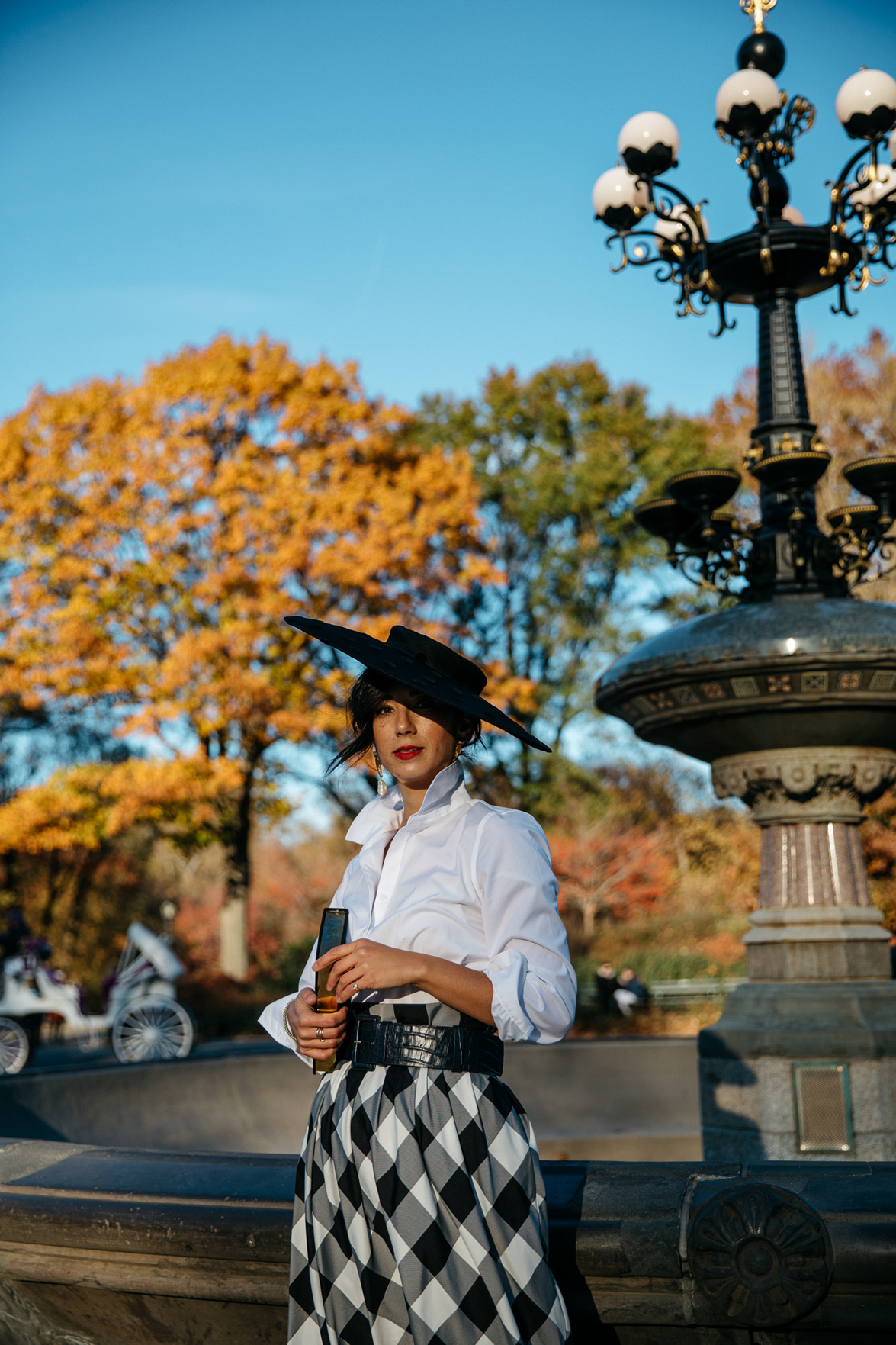 There's no denying, I have a certain affinity for time periods gone by.
Ever since I was young and got hooked on books the likes of Little Women, Mary Poppins and Pride & Prejudice -- and later with movies and shows like Sabrina, Rear Window and The Crown, I suppose I've been fascinated by the idea of living in a different time period other than my own. To explore a part of the world, foreign to me. And yes, perhaps dress the part, a far cry perhaps from that of my contemporary peers who might idolize pop stars or current celebrities. Of course, while yours truly wouldn't say she's into cosplay necessarily (although I wouldn't say no if the right Downton Abbey party presented itself), I do thoroughly enjoy borrowing elements of it to bring into my own personal wardrobe. A nod to fashion sensibilities of yesteryear because what else is fashion, if not cyclical, right?
The context for this? I was at a party the other day when one of my good friends commented how much she liked the "old world glamour" I was bringing lately, to my outfits and photoshoots. It immediately made me blush -- but also got me thinking, just how easy it is for anyone to add a few extra elements to their outfit, to make it feel of an era, but also, timeless as well (the beauty of borrowing from my favorite decades: the 20s, 40s and 50s). Without further adieu, here a few easy ways you can channel your inner leading lady.
1. Cinch it: Sometimes the easiest way to elevate an outfit, is to give it a new shape! I've been collecting belts over the years, but generally swear by my wider ones -- they work wonders over coats, blazers, dresses and skirts, anything with a heavier material that may not work under a thinner, less substantial belt.
2. Add a red lip: I recently started wearing red lipstick more often. Those who have been following for years, know I used to live by a certain rotation of lipstick shades, but for some reason, I went cold turkey. Until Laura Mercier's "Rouge Muse" came into my life. And I'm officially hooked again.
3. Incorporate more hats, gloves and silk scarves: While this step takes a fair bit of easing into, I find these accessories are extremely fun to add into the mix -- and give your an outfit of air of completion. Personally, ever since seeing the Dior Fall 2019 collection, which was chock full of birdcage veils on bucket hats, pleated midi skirts and tulle, I've been really excited to start wearing more ladylike pieces to finish off an outfit. A silk scarf tied at your neck looks amazing with a crisp white button down shirt and jeans. Lace gloves could be a fun conversation starter with your cocktail dress. A veiled beanie or bucket hat is the right amount of classic meets irreverent.
4. Earrings: Do yourself a favor and scour The Real Real's collection of vintage jewelry, especially their Chanel and Dior earrings. Their price points are usually pretty reasonable and you'll never regret having something so timeless in your rotation.
5. Go up a size: When in doubt, everything looks more expensive and luxurious if you go up a size or two. Case in point, this skirt from Talbots was meant to hit above my ankle, close to mid-shin, but I decided to size up for a longer, more floor-length effect. Since I was cinching the skirt anyway with a belt, I didn't have to worry about altering anything, but do keep a good tailor on hand. They can work wonders with pieces that you just need to be taken in a bit -- and it's always easier to size something down than it is to size it up.
6. Mix and match your vintage pieces with contemporary ones: I adore vintage shopping, but it doesn't mean I want to look like a total character from Marvelous Mrs. Maisel all the time. My main focus areas, whenever I go vintage shopping, are coats, bags and dresses -- most of which I then mix with my current pieces, for an old world meets new world sort of look.
And there you have it! Are there any leading ladies of yesteryear you admire? Would love to hear how you emulate them!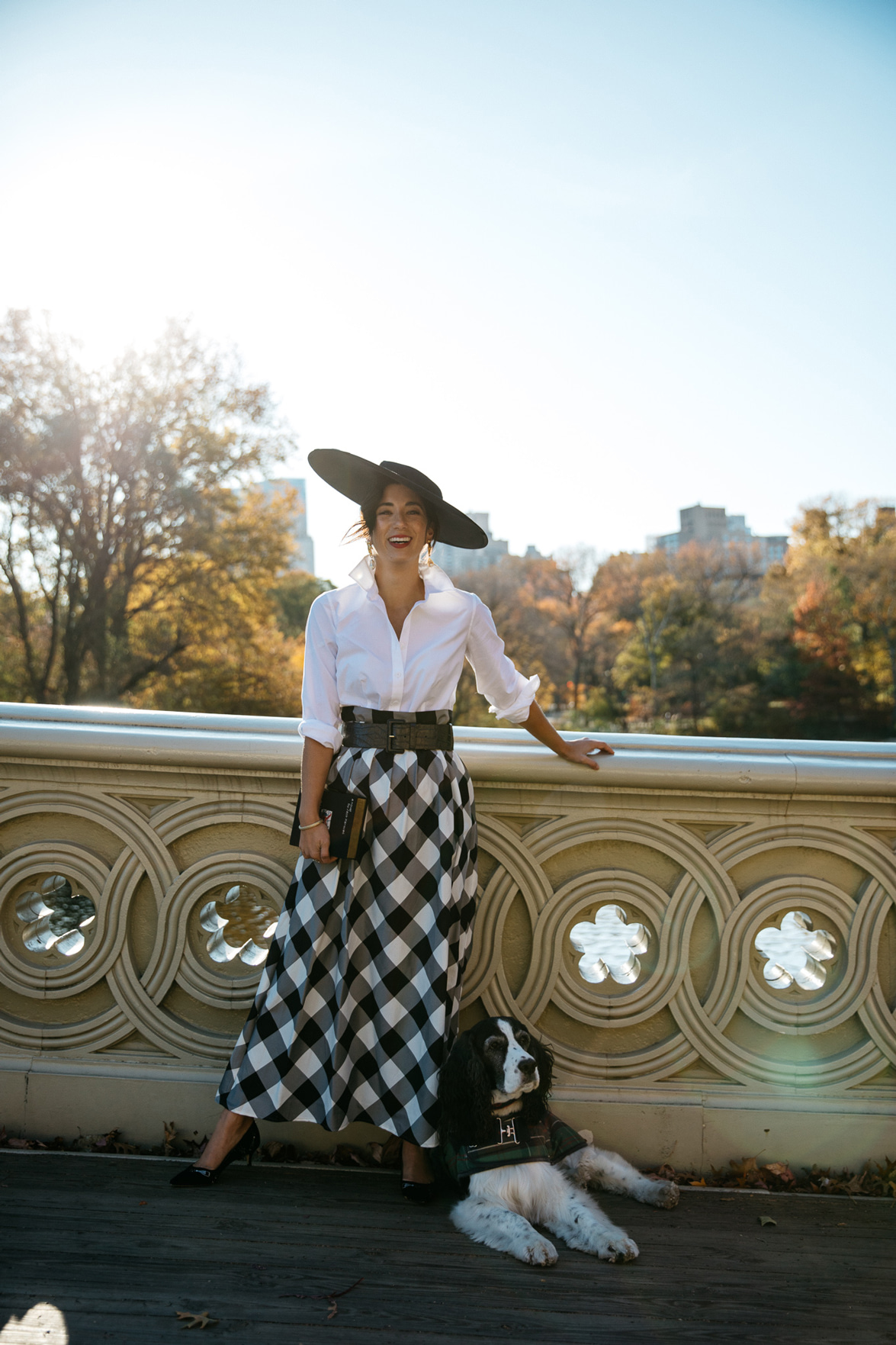 OUTFIT DETAILS: Talbots shirt (gifted) // Talbots skirt (gifted) // Talbots heels (gifted) // Erdem hat (sold out, but similar style here) // Boden belt (gifted) // Olympia Le-Tan clutch // Alighieri earrings (gifted)