4
minute read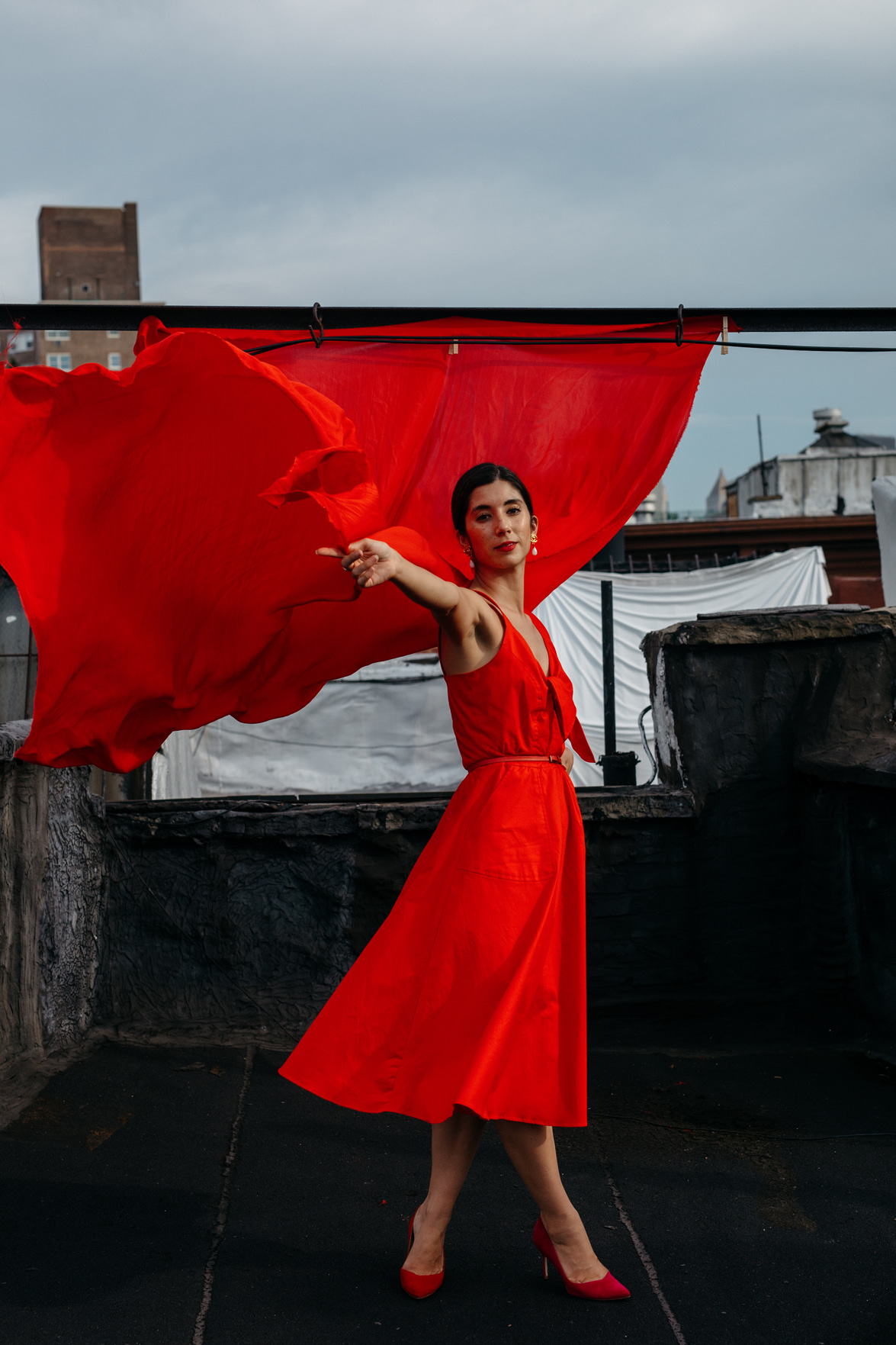 OUTFIT DETAILS: Color Me Courtney dress via Rent the Runway // Sarah Flint heels (gifted) // Vintage Chanel earrings // Gap belt (old, similar style here)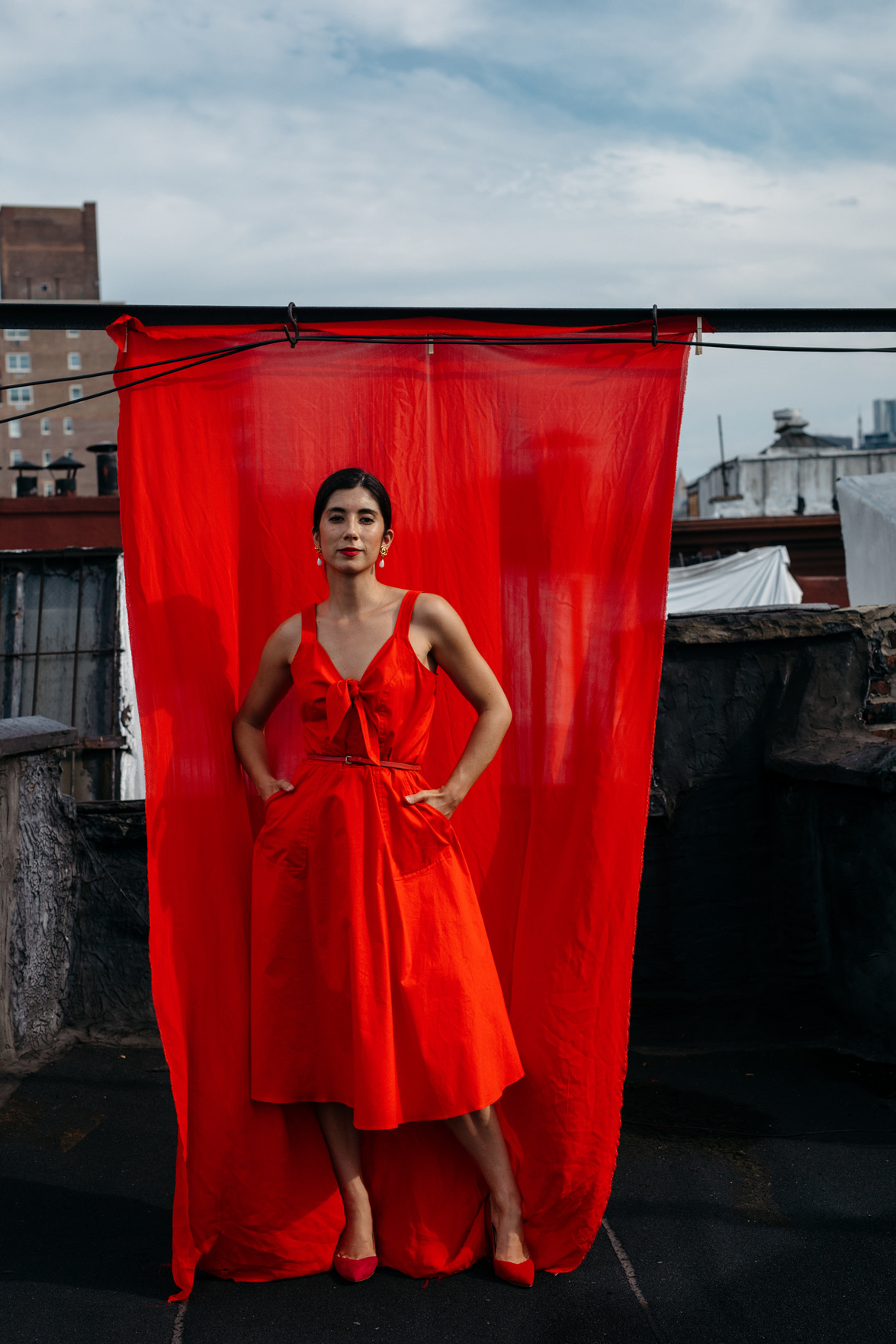 This weekend was a much-needed disconnect. 
I don't think I'm alone when I say, the past several months and particularly, weeks -- in the midst of a global health and racial pandemic -- the world feels heavy. Infinitely heavy. And the even heavier reality is realizing how unfathomably heavy it's felt for far too many, for far too long -- a weight I cannot even begin to relate or empathize with. I think despite my commitment to learning, listening and doing the work like so many of you have been doing as well, I hit a point last Friday where I really needed to step away from my phone and specifically social media. The endless scrolling was making it hard for me to truly absorb what I was consuming -- I felt a bit shell shocked and blocked. And quite frankly, unproductive.
I have a hard time truly stepping away from social media, even on the days when I commit to taking a break, but this past weekend, I was happy with the balance I was able to strike. Here's a rundown of some things that brought me joy these past few days, because sometimes taking stock of small delights, helps you remember how worthwhile it is to fight for them, for everyone.
We went to a drive-in: I don't know about you, but when I was growing up, summer didn't feel officially like summer until we went to the drive-in. And man, I honestly think the last time I indulged in a drive-in theater date was probably high school, where I was terrified to hold hands with the boy who invited me. Makes me laugh now to think about it. Ty and I had been talking about renting a car for the past few weeks, just to head upstate or into Jersey for an afternoon drive, with Elvis in tow, ultimately deciding that a double picture would be the best way to bookend the day. It was the perfect Saturday escape, despite having issues with tracking down an available rental car, that made me realize how much I crave escaping every once and a while. Don't worry though, we didn't stop at service stations, so we had zero physical contact with other folks.
Rented Revel Scooters: Earlier in the day on Saturday, while we were busy trying to track down a rental car, we hopped on a few Revel scooters for the afternoon, cruising up to Times Square and eventually the Upper West Side for a little joy ride. While the city is slowly starting to reopen it's doors, everything feels palpably paused still -- traffic is significantly lighter, making it easy to cruise around on these ride-share mopeds. Highly recommend booking these if you're in the city and looking for a fun/unique way to get around.
Ate lunch out on our front stoop while reading books: Seems like a pretty simple concept, but I think given the lockdown for the past few months, the idea of just sitting outside on our front stoop to read books and enjoy the sunshine with Elvis has been a distant reality. We ordered lobster rolls from Bar Sardine -- a favorite West Village haunt of ours -- and sipped our drinks (margarita for me, beer for Ty), saying hello to neighbors as they passed. In a weird way, COVID has managed to make even the most hurried and rushed of New Yorkers slow down and appreciate a friendly wave.
Wore this bright poppy number from Courtney's new Rent the Runway collection: I shared these photos of Courtney's capsule collection with Rent the Runway on Friday and I was so happy to hear how many of you were waiting for your pieces of hers to arrive! I can attest this red dress is just as playfully vibrant as Courtney -- and it's hard not to turn a few heads while wearing it! The perfect candy apple red. Plus, to answer the million dollar question: yes, there's pockets! Shop the rest of her collection here and don't forget to use her discount code that she's shared here.
Long neighborhood walks that went undocumented: Again, another simple concept, but as someone who normally finds a reason to photograph something from the walk, even if I document it just for us, this was a big deal for me. Being able to leave my phone in my bag and not reach for it to snap or film or post something was oddly liberating in a way that made me realize just how dependent I've become on it. Our Friday walk was particularly special for me -- as I think it was the first evening of the summer where we were treated to those beyond pink NYC sunset clouds. And I couldn't help but smile -- a good reminder to stop, reflect and smile, when you can -- no matter how small or fleeting -- your heart needs to be full and charged, before you can share it for the good of others.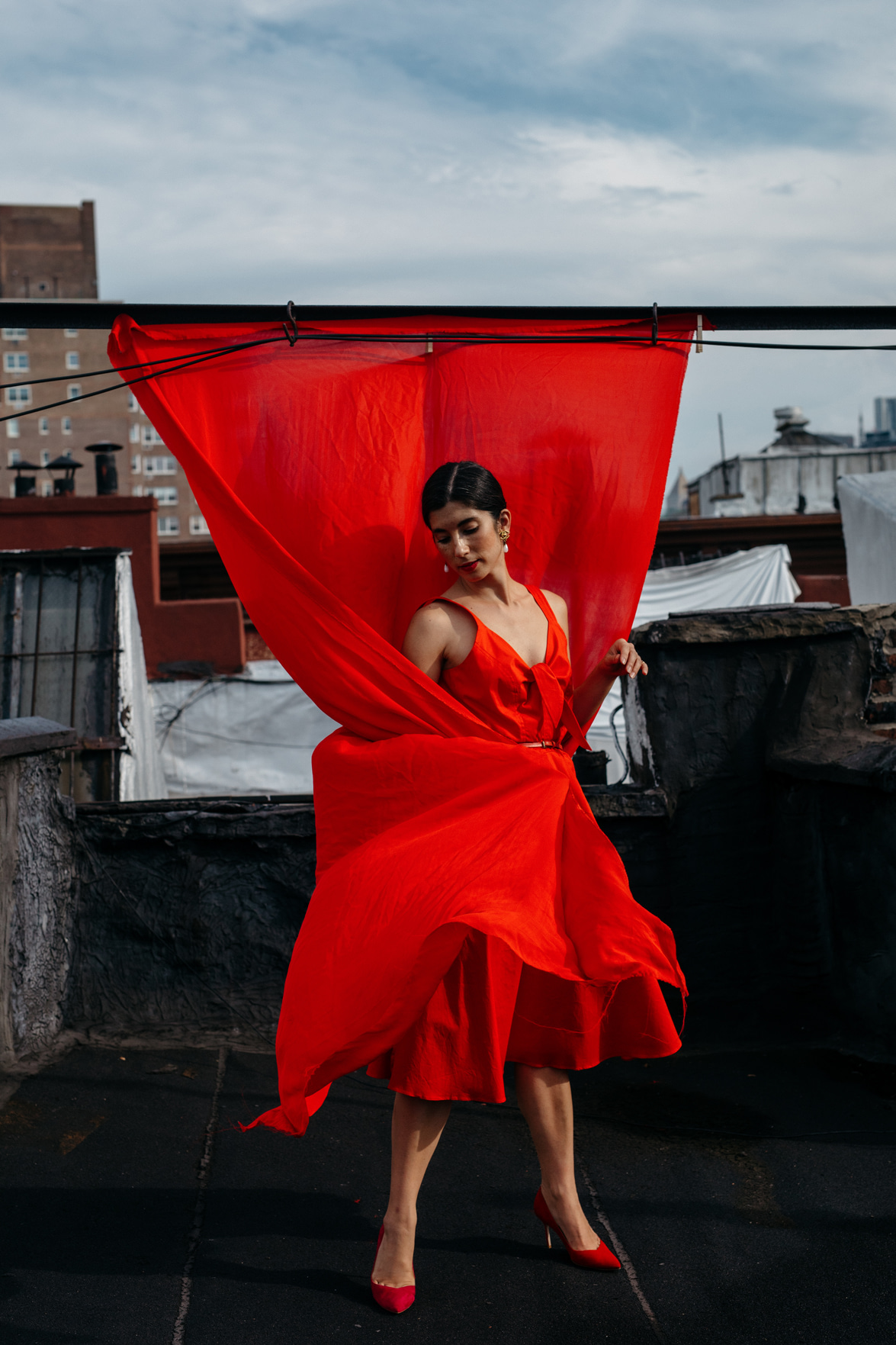 Photos by me