5
minute read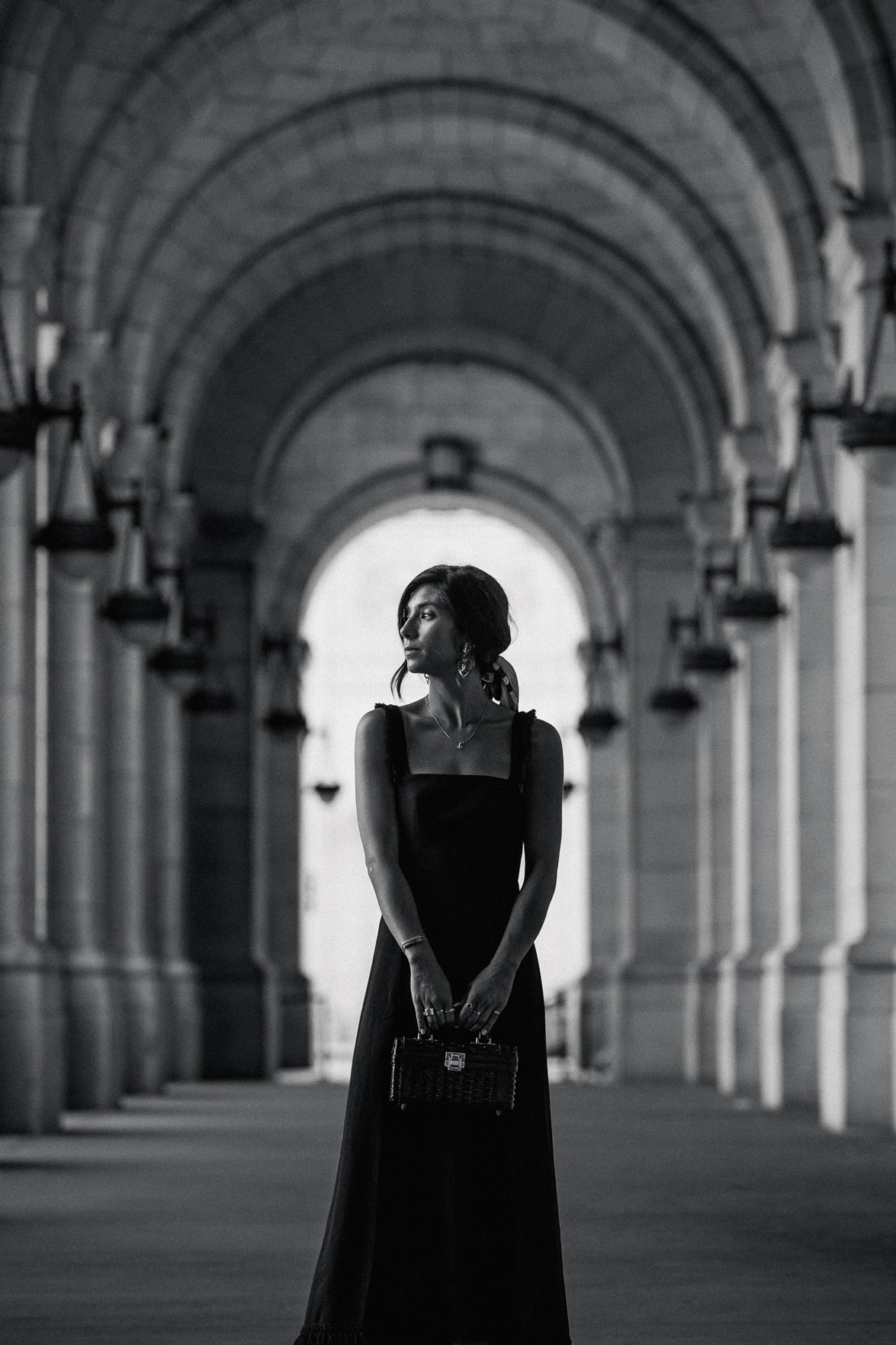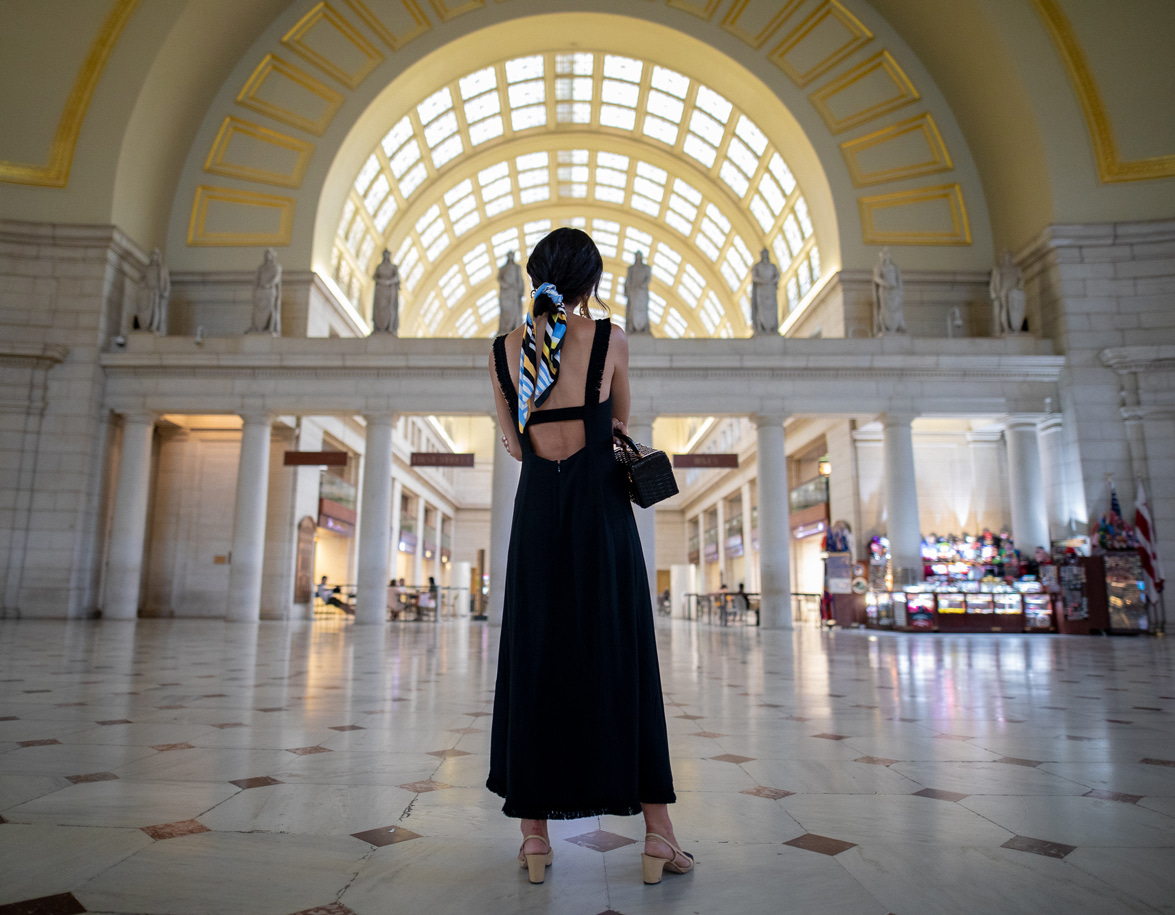 OUTFIT DETAIL: La Ligne dress // Chanel slingbacks // Vintage bag // Zara scarf (old, but linked a bunch of new favorites at the end of this post!)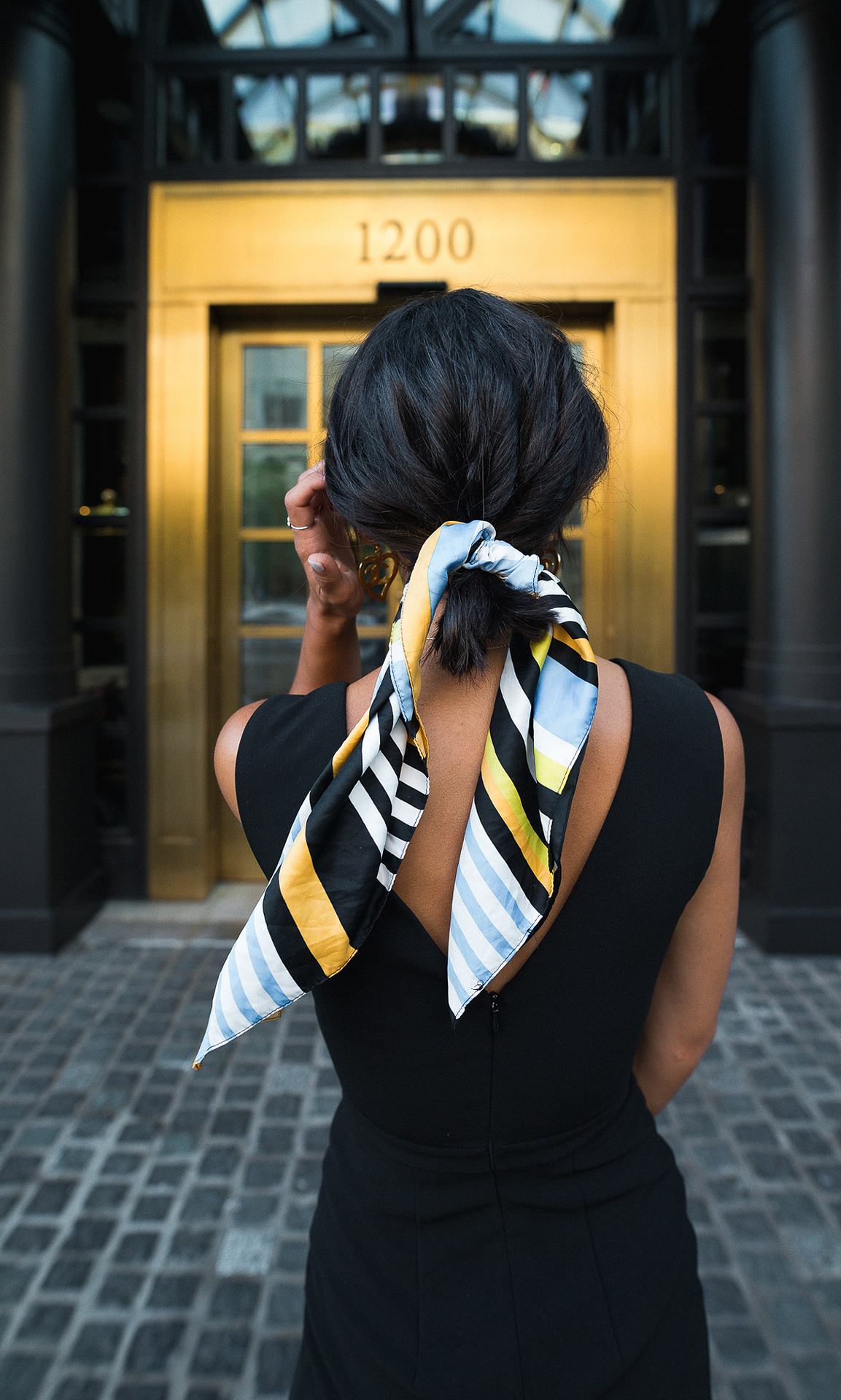 Let's talk summer accessories, today.
More specifically, summer accessories that won't cost you a fortune, which is really a godsend during these oppressively hot months. I don't know about you, but I practically live in sun dresses this time of year so anything I can do to spice things up a bit, so to speak, with my look, whether that's with a great pair of earrings or statement sunnies, I'm all for it. The past few weeks, I've been digging up all my old silk scarves (some vintage, some from companies like Victoria Ragna, some pseudo-vintage, aka Zara) and I've been playing around with different ways to wear them in my hair -- fancying myself a leading lady in a 1960s Hitchcock thriller, I suppose.
Naturally, I figured the best way to take style notes here was to look to some of my favorite leading ladies themselves and how they best rocked a silk scarf or two over the years in their respective roles.
I've also rounded up a collection of my favorite silk scarves around the internet these days -- new and vintage alike -- so keep scrolling if you're looking to add a few to your lineup the next time you hop in a convertible and need to keep your hair in place, a la Grace Kelly style.
The Gwyneth Paltrow Ponytail Scarf
So pretty much every summer, I rewatch The Talented Mr. Ripley at some point. And pretty much every summer, I immediately want to book another trip to Italy so I can hop on and off boats along the Amalfi coast -- and Gwyneth's character Marge is largely to blame for this. Well, Marge's outfits that is.
Set in the 1950's, but filmed in the 90's, there are so many stylistic notes that are just so RIGHT NOW (hello puff sleeve peasant tops, cat eye sunnies and high waisted skirts with crop tops). But it's this exact outfit that kills me every time. The tie front blouse, midi skirt, wedge espadrille and a simple little scarf ponytail holder in her hair -- perfect for a gelato date.
To pull this look off, you have some options here. I like using larger, square scarves folded in half and wrapped in on itself, before tying in my hair, which makes for a more dramatic, longer look. You can also opt for a smaller, daintier scarf for a more 1950s, sock hop look.
The Audrey Hepburn Convertible Headscarf
It doesn't get more Hitchcock than a heroine speeding along a deserted road, with a headscarf keeping her calm, cool and her hair collected. And although my girl Audrey never starred in a Hitchcock film herself, she did star in the 1963 spy thriller Charade with Cary Grant, which was later dubbed as "the best Hitchcock movie that Hitchcock never made." And in true Audrey style, her accessories make each outfit stand out, especially her signature convertible headscarf.
To best pull this off, look for a square silk scarf, fold in half making the scarf a triangle and tie under your chin. I usually opt to bobby pin the scarf in place near my temples to ensure it doesn't budge throughout the day. Add cat eye sunglasses and you're ready to speed along!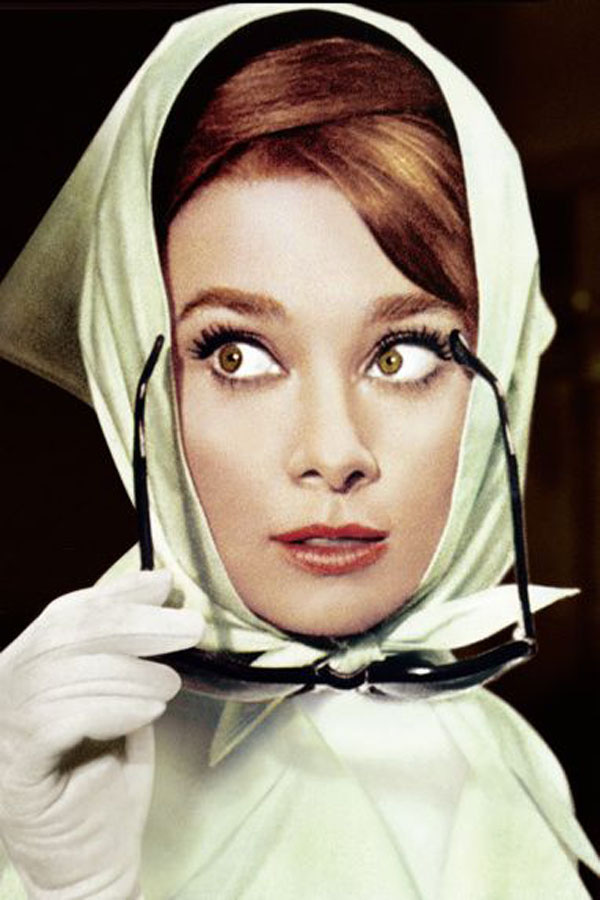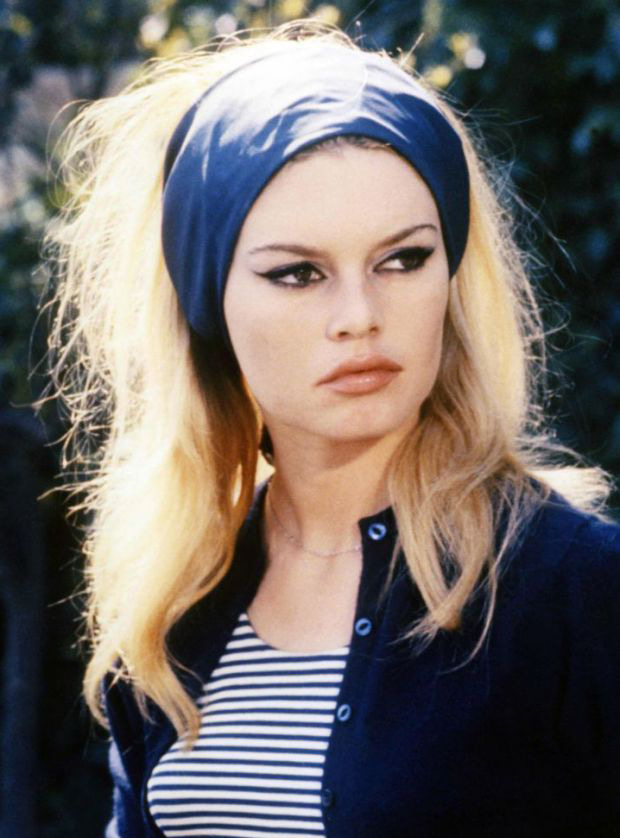 The Brigitte Bardot Forehead Scarf
We can't leave Brigitte out, now can we? She's practically the queen of headscarf styling -- most notably in her 1963 film Contempt. Of course, the best way to style this little number is to make sure the rest of your hair is BIG and TEASED, just like Bardot would like it, but you can always tone it down, if you prefer. I personally loved how her forehead scarf was worn as close as possible to her hair line, with the scarf spread out wide across her hair, tied underneath at the nape of her neck, with the ends tucked under. It kept her face clean and clear, while the rest of her hair was unruly and a bit unpredictable -- kinda like Bardot herself.
The Elizabeth Taylor Headband
Truth be told, I can't think of an exact movie role where Elizabeth Taylor styled a headscarf quite like this, so this all boils down to her personal taste of the time (I mean, Taylor could do NO wrong, am I right?). You may notice, this styling here is quite similar to the Bardot, but I like to think of this as a true headband -- the scarf worn a bit further back from your hairline and folded a few more times, so the width doesn't cover as much of your hair. Make sure to tie under your hair, at the nape of your neck and leave the ends loose, to hang off to the side.
I personally love the idea of a sheer chiffon material for this styling -- but a silk scarf works just as well, too.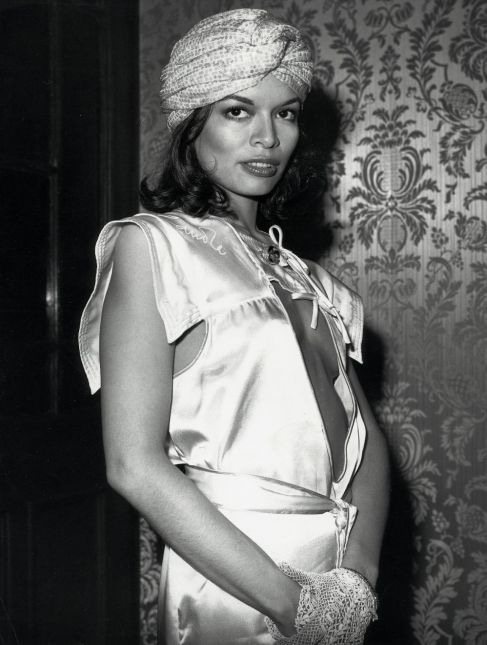 The Bianca Jagger Turban
And finally! The Bianca! And just like Jagger, this look isn't for the faint of heart. I stumbled across these post-wedding snaps of her and Mick and just fell in love with her turban styling that she pulled off with her signature, cool-girl, "I'm with the band" vibe. Of course, this headscarf styling is quite possibly the hardest to fashion on your head just right, but this tutorial breaks it down pretty well.
What are some of your favorite ways to wear a headscarf? Any leading ladies I missed? Do share in the comments below!