4
minute read
[row][half]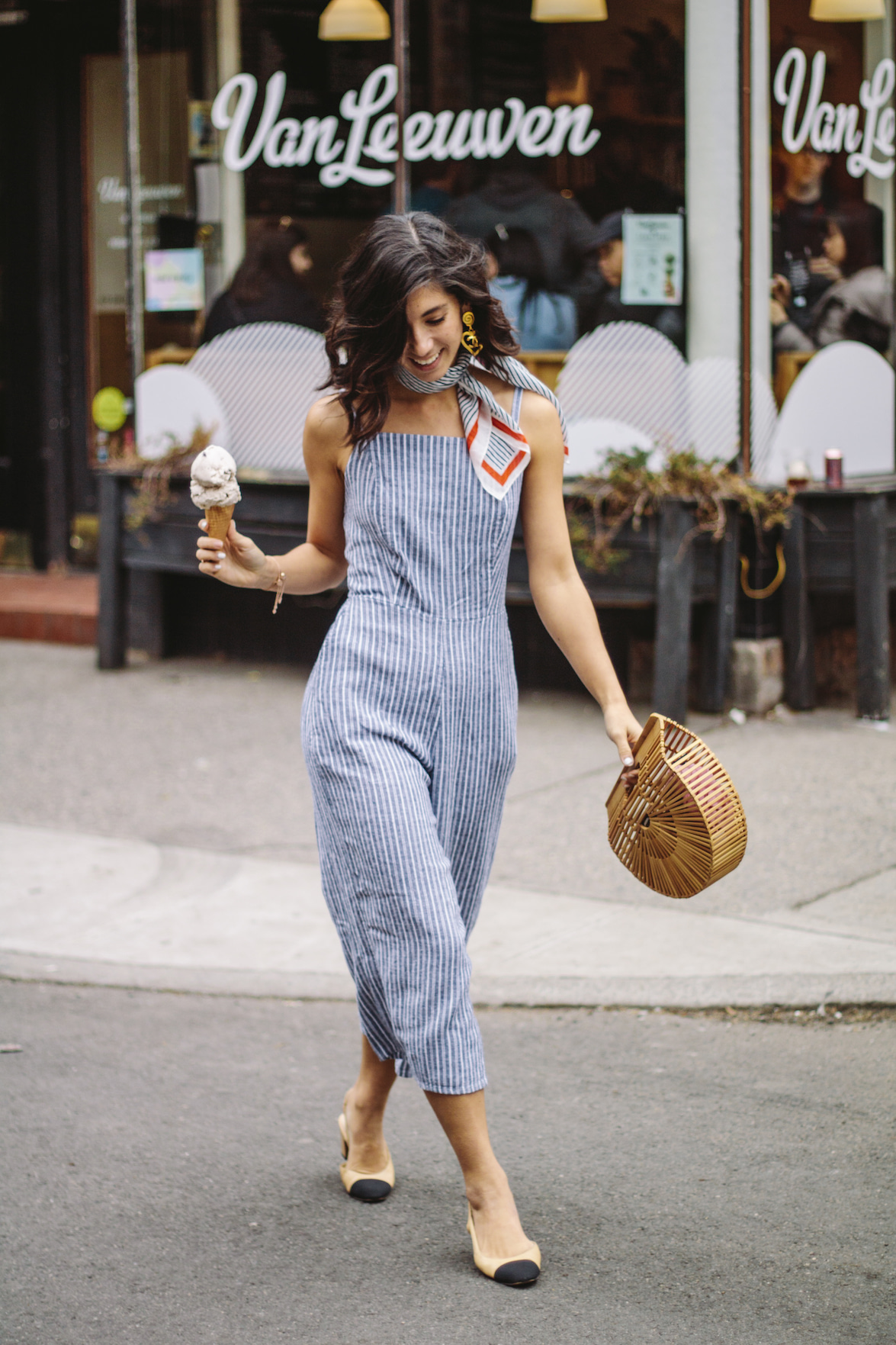 [/half][half]
Now that we're officially heading into April, let's get straight to the point: spring denim trends.
I don't know about you guys, but there's nothing that quite captures the ease of the season for me as being able to throw on a silk cami and a go-to pair of jeans to grab coffee in the morning. Each season, I love scooping up a few new pairs, particularly in a few distinct washes or styles that are of the moment. Last spring and summer, I practically lived in my mom jeans and my cropped flares, perhaps you did too? This season, I have my eyes on a few trends that I think will be big in the coming months ahead. Added bonus: I found these all at Old Navy, making investing in a trend easy and affordable, so whether you're headed to Coachella in a few weeks or just looking to update your blue jeans game, there's a bit of something for everyone!
Cropped straight leg: Basically whenever I see the word "cropped" in a jean description title, my ears perk up. If you have shorter legs like me, cropped jeans are basically your best friend and I love how common they've become in the market now. My go-to this season isn't a skinny crop though, this year we're all about a cropped straight leg, meaning it's not hugging your ankle, but it's not really flared out, like a cropped flare would be either. It should hit you right above your ankle (if it goes past, don't worry, these jeans always look great if you take a pair of scissors to them yourself, which I've done on many occasions), and it should just ever so slightly widen out from the knee down, giving you essentially a very straight leg line. I find this style to be a bit more relaxed than it's skinny jean counterpart and it looks great with all the kitten heels and mules we're seeing these days.
Little white denim jacket: Admittedly, I haven't updated my denim jacket game in a while. I still have a perfectly worn, distressed denim jacket from Old Navy circa my college days that I love. But! I'm excited to start mixing in a new little white denim jacket these days, which will look so fresh with breezy summer dresses and rompers, and even some of your darker and lighter rinse jeans alike, for a fun, refreshing take on double denim dressing.
[/half][/row]
[row][half]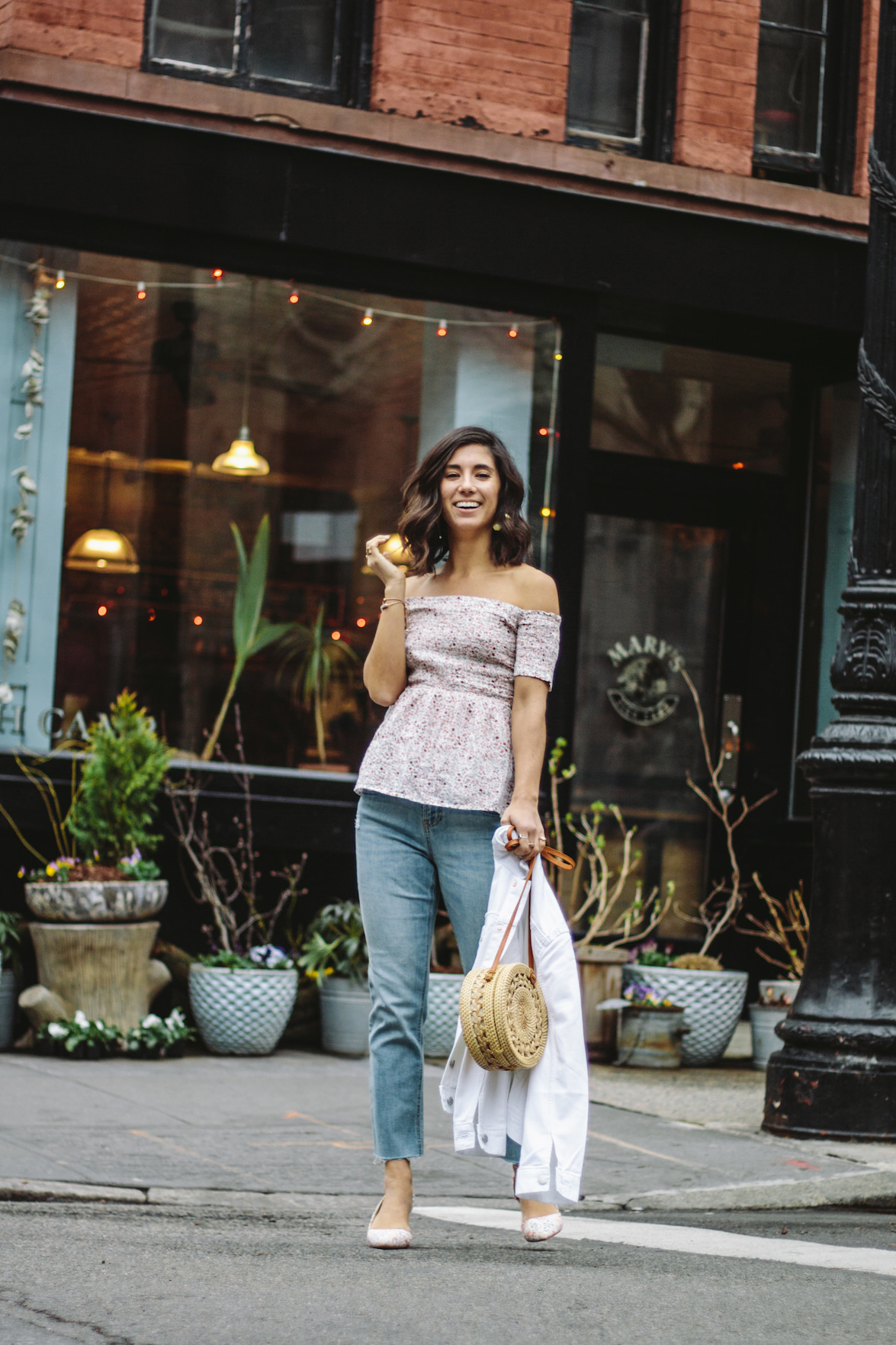 [/half][half]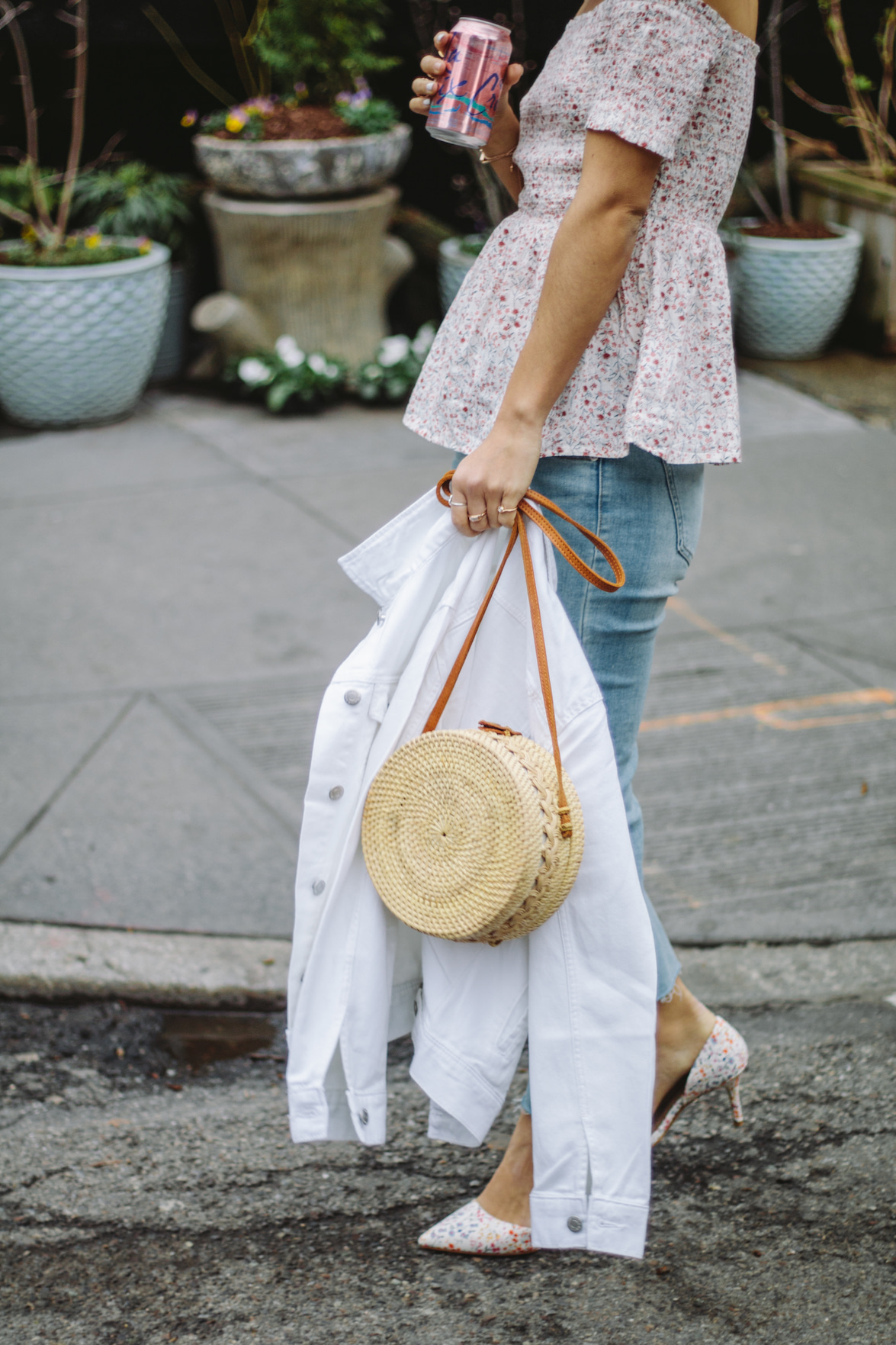 [/half][/row]
OUTFIT DETAILS: Old Navy off the shoulder top // Old Navy cropped straight leg jeans // Old Navy heels // Old Navy white denim jacket // Anthropologie straw circle bag // Chanel earrings // Old Navy romper // Old Navy neck scarf // Chanel mules (similar style under $150!)// Cult Gaia bag
[row][third]
Dad jeans: Much like mom jeans, dad jeans have had a polarizing effect on some people, and I get that. Part of their cool factor is seemingly rested on the fact they don't scream cool. And hey, I guess that's cool, right? Regardless of how you feel about them, you can't help but appreciate their comfort factor -- relaxed throughout the hips and legs, slightly tapered at the ankle, but not too much and just ever so slightly high-waisted, making them easy to pair with blouses that need tucking. Personally, when denim trends like this come along and I just want to dabble in them, Old Navy is a great place to start! This particular pair would be perfect, if you snag it in the next size up from what you normally wear -- slightly oversized is key here.
Cropped wide leg white jeans: Probably my favorite of the season, I love a good pair of white denim -- crisp and fresh -- for all the beach days ahead. This year, instead of grabbing the white skinnies though, pick up a pair of cropped wide legs for a slightly nautical-inspired look. Easy to dress up, with heels or daytime mules and dress down, with slip on slides, this is a pair that easily elevates your denim outfit without really trying.
What spring denim trends are you guys excited for? Spill!
[/third][twothird]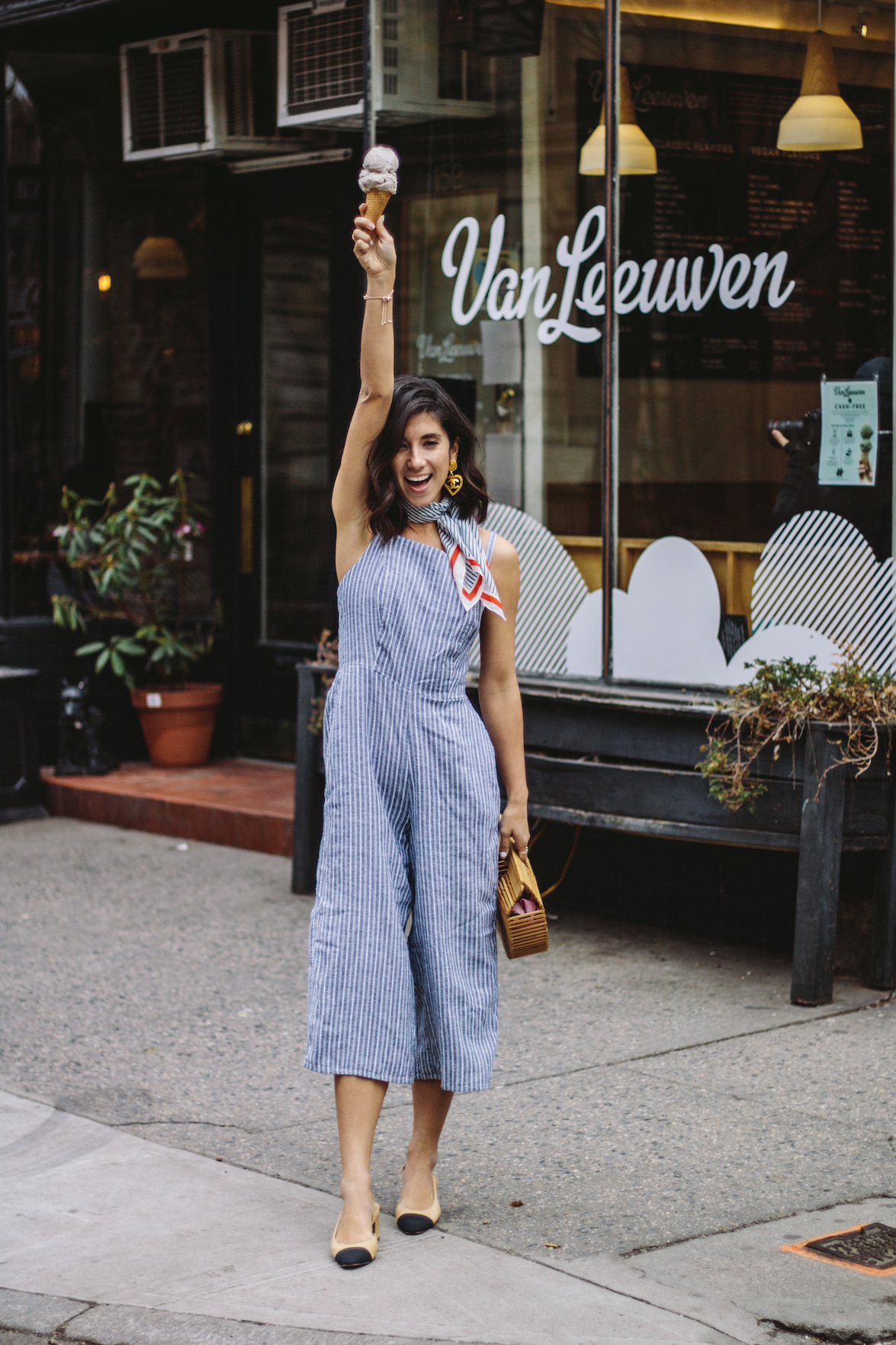 [/twothird][/row]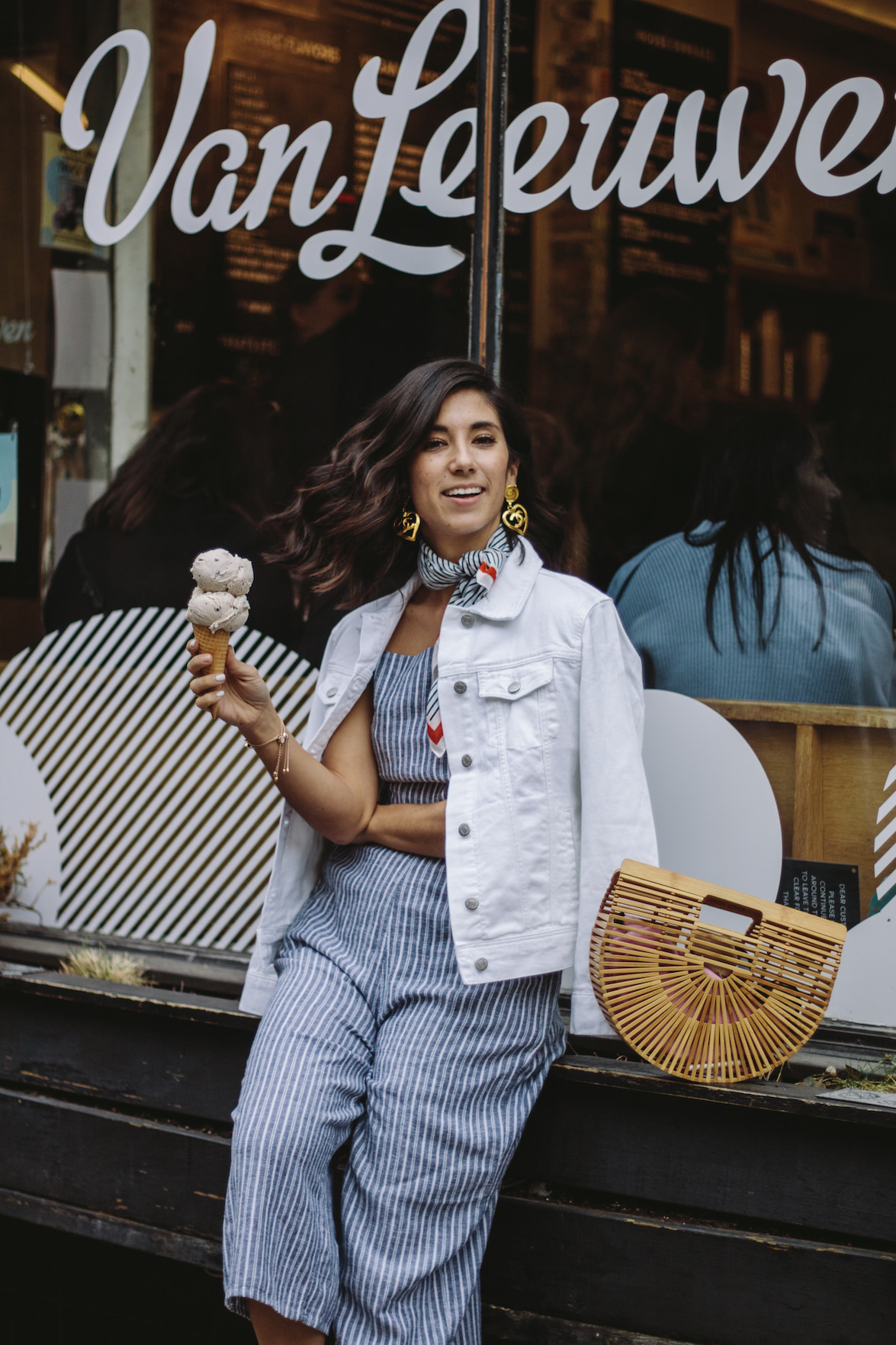 This post was in collaboration with Old Navy. As always, all opinions and styling are my own. Thank you for supporting all This Time Tomorrow collaborations!